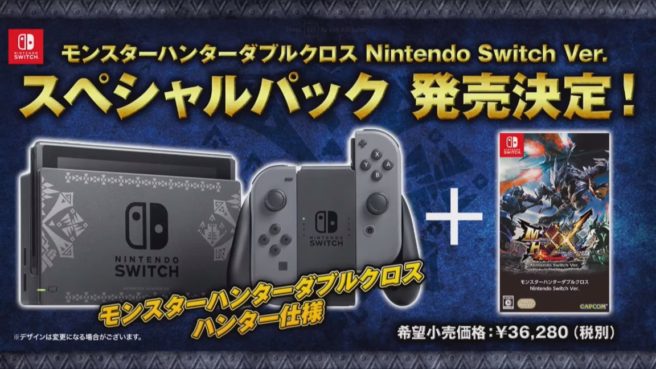 Capcom has released the first trailer for Monster Hunter XX on Switch. We've gone ahead and posted it below.
Capcom also shared the first details about Monster Hunter XX on Switch today. Here's what we know as of now:
– 1080p docked, 720 portable
– Control scheme is refined to fit well with Switch in both TV and portable mode
– Local and online 4-player multiplayer
– You also can play it together with 3DS if you use internet
– You can bring back Switch save data to 3DS too
– You can bring almost all save data from X to Switch's XX
– And you can share save data of XX in between 3DS and Switch
– Switch hardware bundle
– Not only the dock, but the console itself has a unique design (to be shown later)
– Refined UI
All of this information was shared at the Monster Hunter Championship 2017 event held in Japan today. As noted in our last post, the game launches on August 25. No word yet on a western release at this time, but Switch is region free.