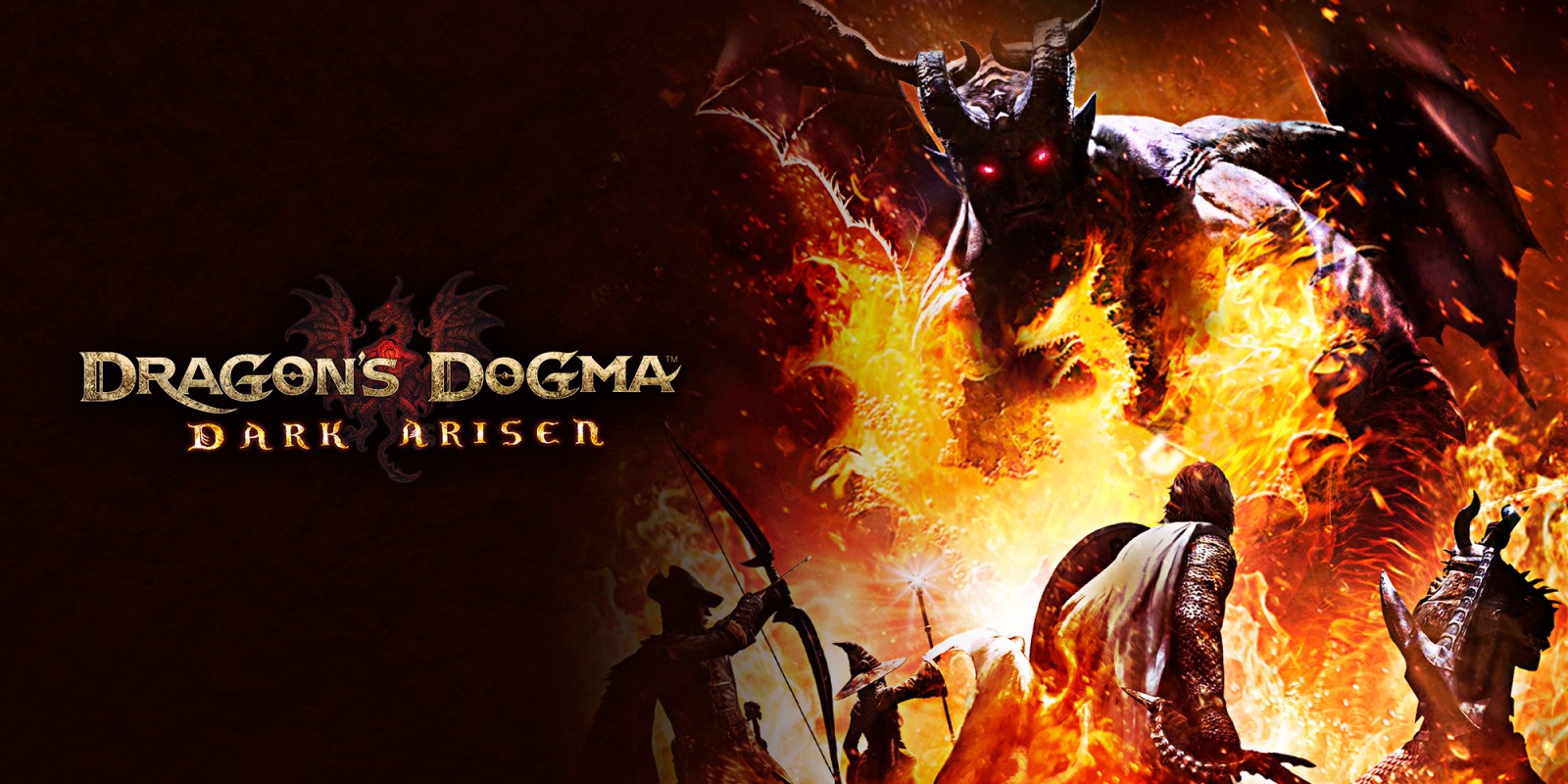 Dragon's Dogma: Dark Arisen started out as a last-gen title, but it has since come to additional platforms. Most recently, the game launched on Switch. Digital Foundry has now taken a closer look at the port from a technical perspective.
Dragon's Dogma: Dark Arisen runs at 900p on Switch when docked, which is an upgrade from PS3 original's 720p resolution. The full aspect ratio is also filled out on Nintendo's console unlike the PS3 release. However, resolution is a bit lower than that of the PS4 edition's 1080p. Also, in portable mode, resolution is reduced to 576p.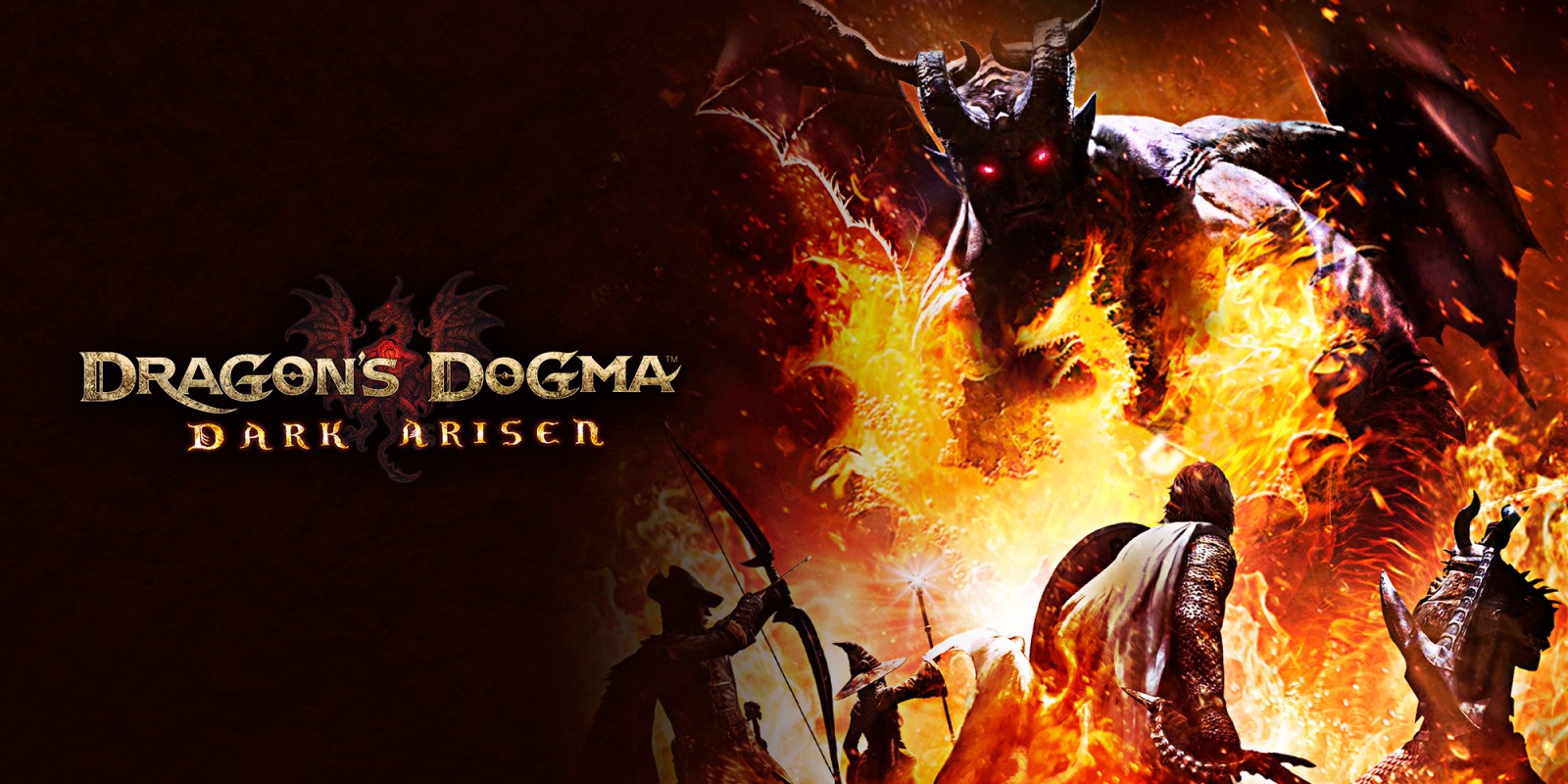 A gameplay video with Japanese commentary laid over it has been published by Capcom for Dragon's Dogma: Dark Arisen.
The session, which spans about 8 minutes, can be viewed below.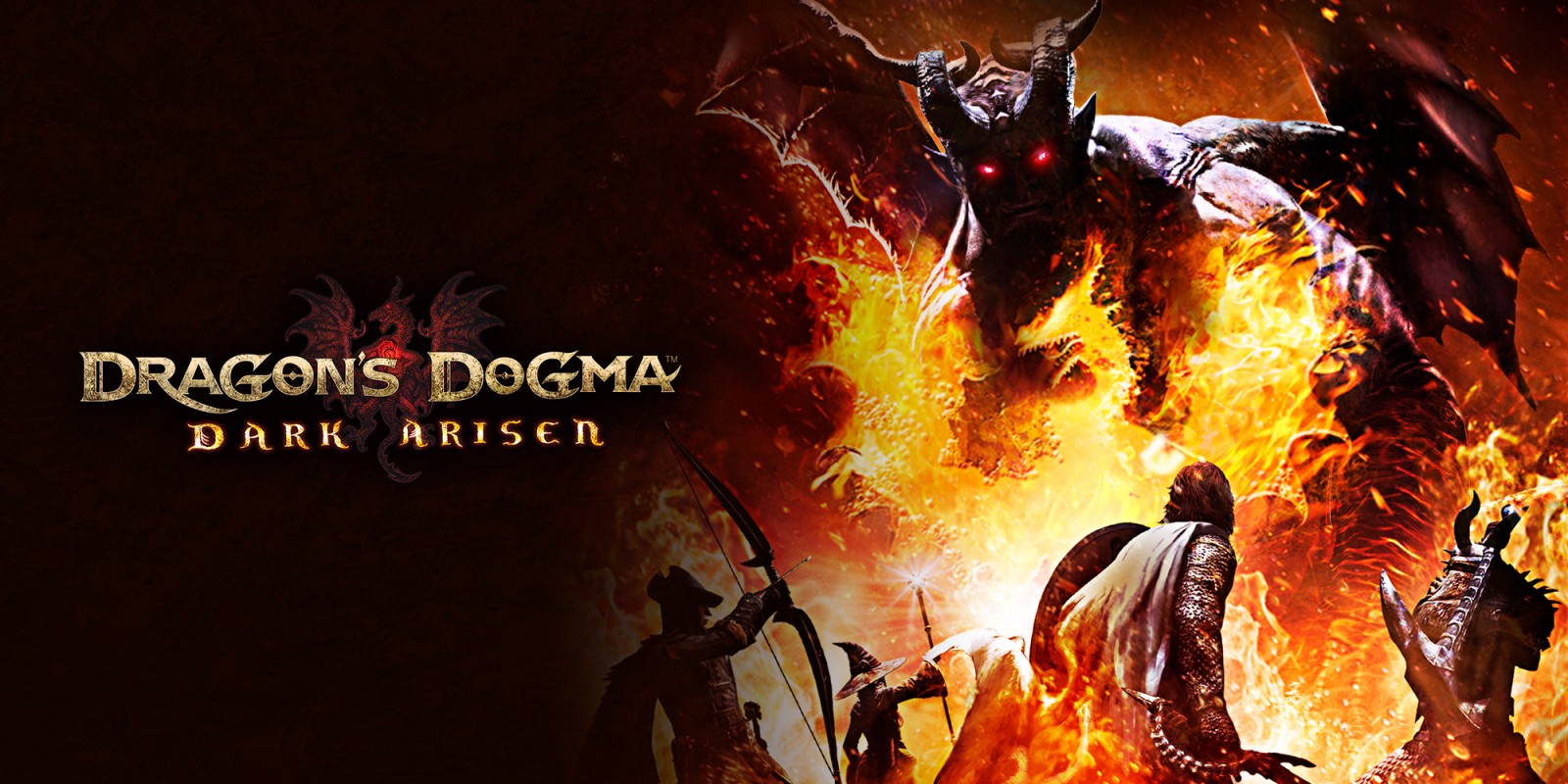 Dragon's Dogma: Dark Arisen is out today on Switch. For a look at the game's launch trailer, continue on below.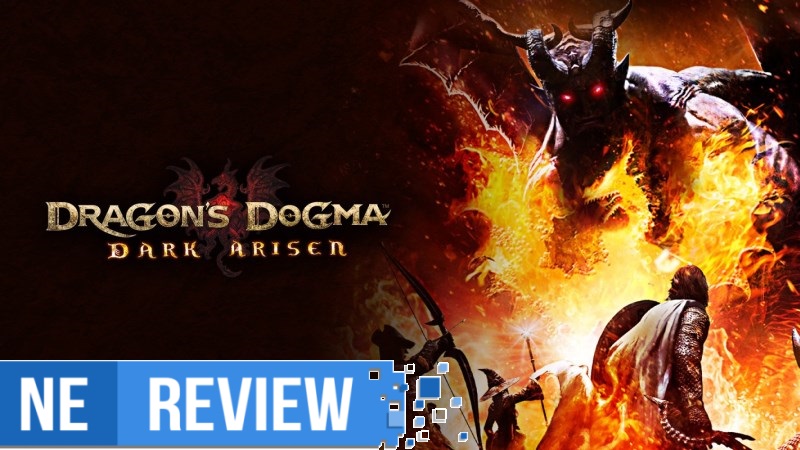 System: Switch
Release date: April 23, 2019
Developer: Capcom
Publisher: Capcom
---
Imagine waking up, going down to your kitchen and seeing every utensil you own now suddenly has a different color and function. Your whisk? Slice your bread with it. Potato peeler? No, pizza cutter. That's Dragons Dogma: Dark Arisen, a game that somehow manages to feel totally familiar and utterly unrecognizable all at the exact same time. There are flashes of familiarity to its design – Dark Souls, Skyrim, Monster Hunter and many others – but they all manage to exist as just that, flashes. Underneath the welcoming facade of these similarities there's a game that will stick in your memory for the foreseeable future, for better and (sometimes) for worse. Originally released in 2012 for the PS3 and 360, Dragons Dogma: Dark Arisen was Capcom's offering to the action RPG pantheon. Now, in 2019, it has made the jump to the Switch in a move almost as peculiar as the game itself – and remarkably, it works.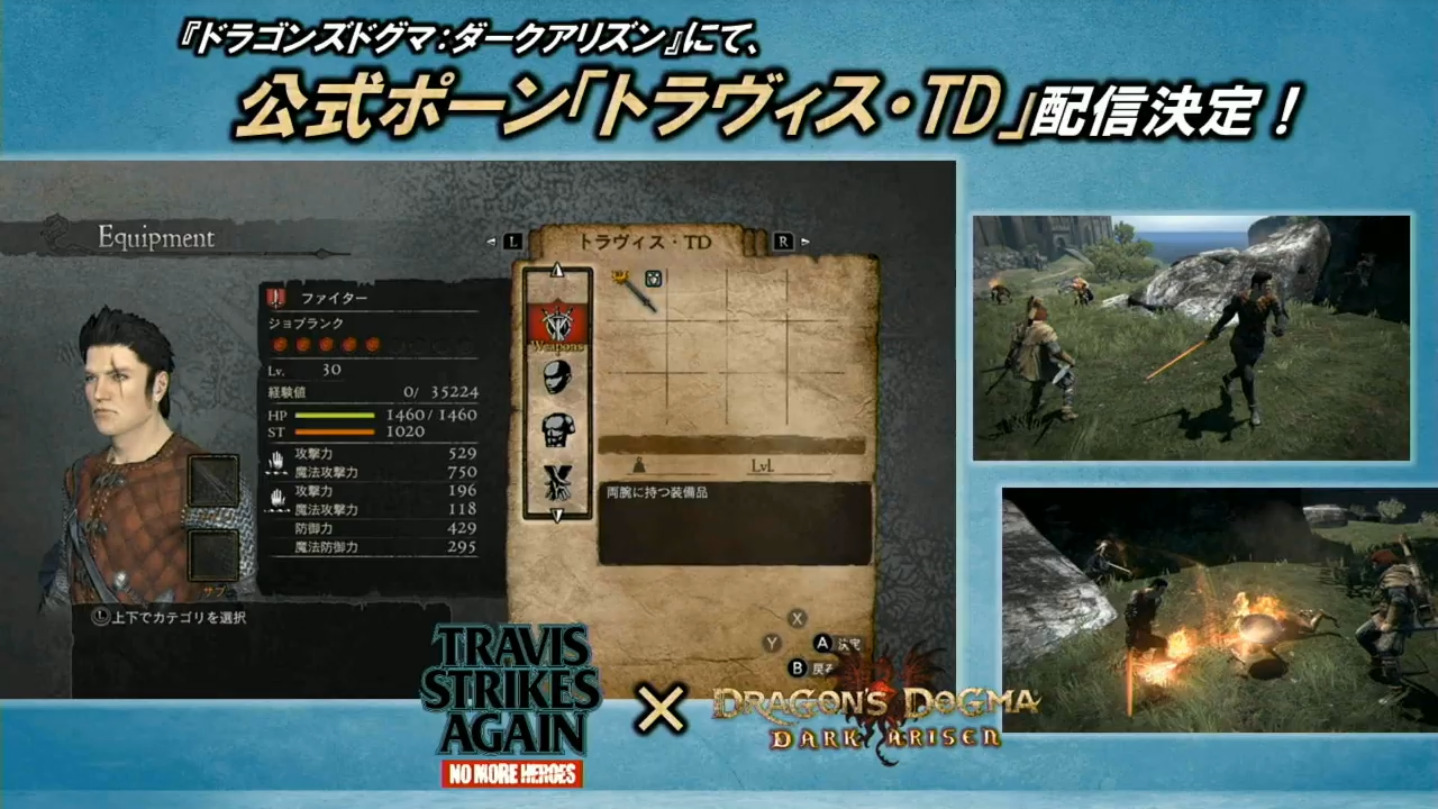 During a live stream earlier today, Suda51 announced a collaboration between Travis Strikes Again: No More Heroes and Dragon's Dogma: Dark Arisen. Travis Touchdown will be appearing as a pawn in Capcom's action-RPG.
Simply connect to the internet on launch today to have Travis in Dragon's Dogma. While his sunglasses aren't included, the signature beam katana and power glove made it in.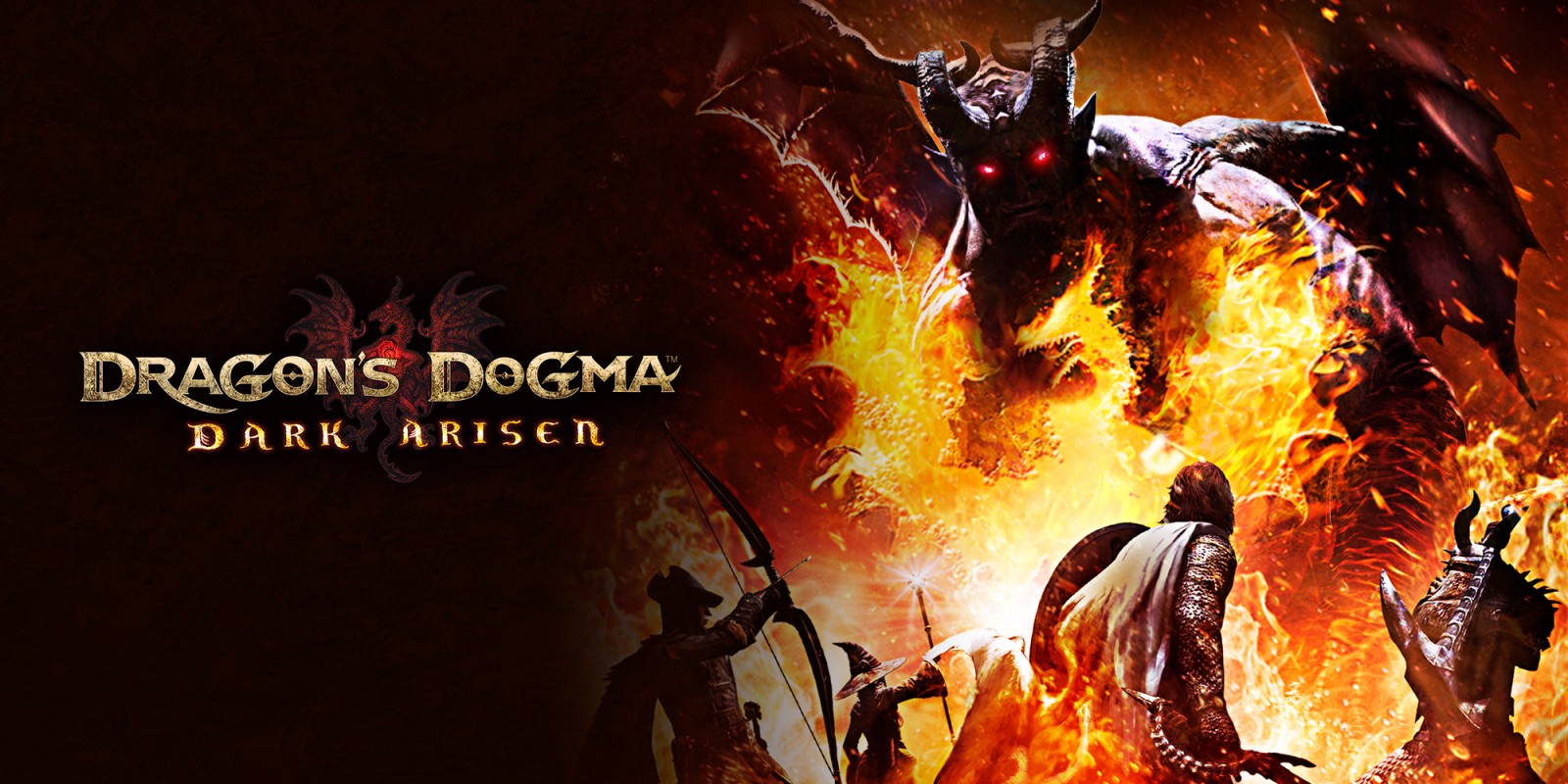 Every couple of months, a Switch game comes along that rekindles the giddy excitement you initially felt when you first docked and undocked your Switch. At launch, it was Zelda. In March 2017 it kicked the doors open with the force of a thousand Lynels, and it was difficult to deny the physical urge to raise your eyebrows in surprise and delight when the rolling fields of Hyrule instantly transitioned from your TV to a tablet in your hand. Since then we've had numerous titles with incredible scope ported to the Switch, maintaining that excitement as you repeatedly slide your Switch in and out of the dock in shock and amazement whilst muttering "can't do this on Xbox" over and over again.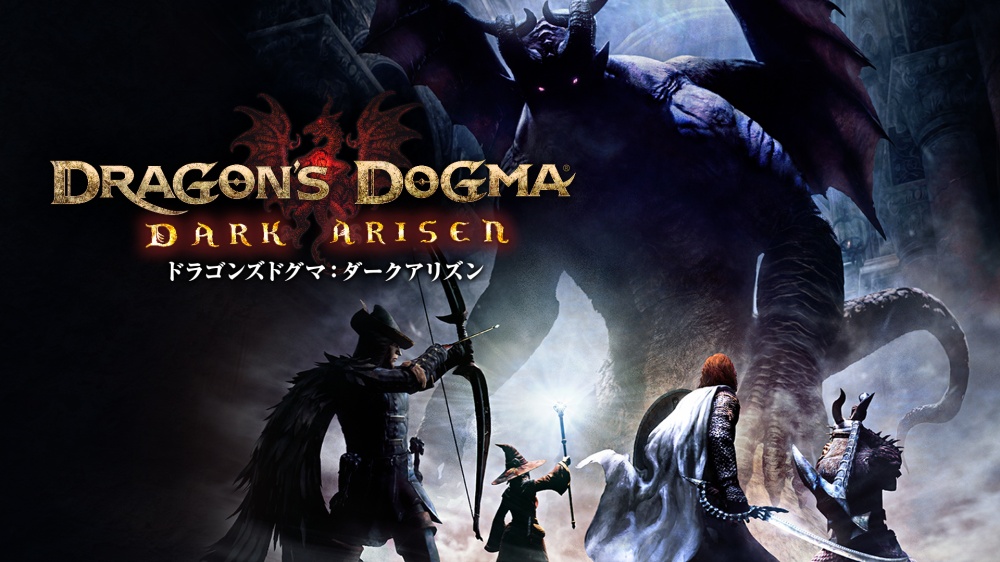 IGN has posted 15 minutes of English gameplay from Dragon's Dogma: Dark Arisen on Switch. Have a look at the footage below.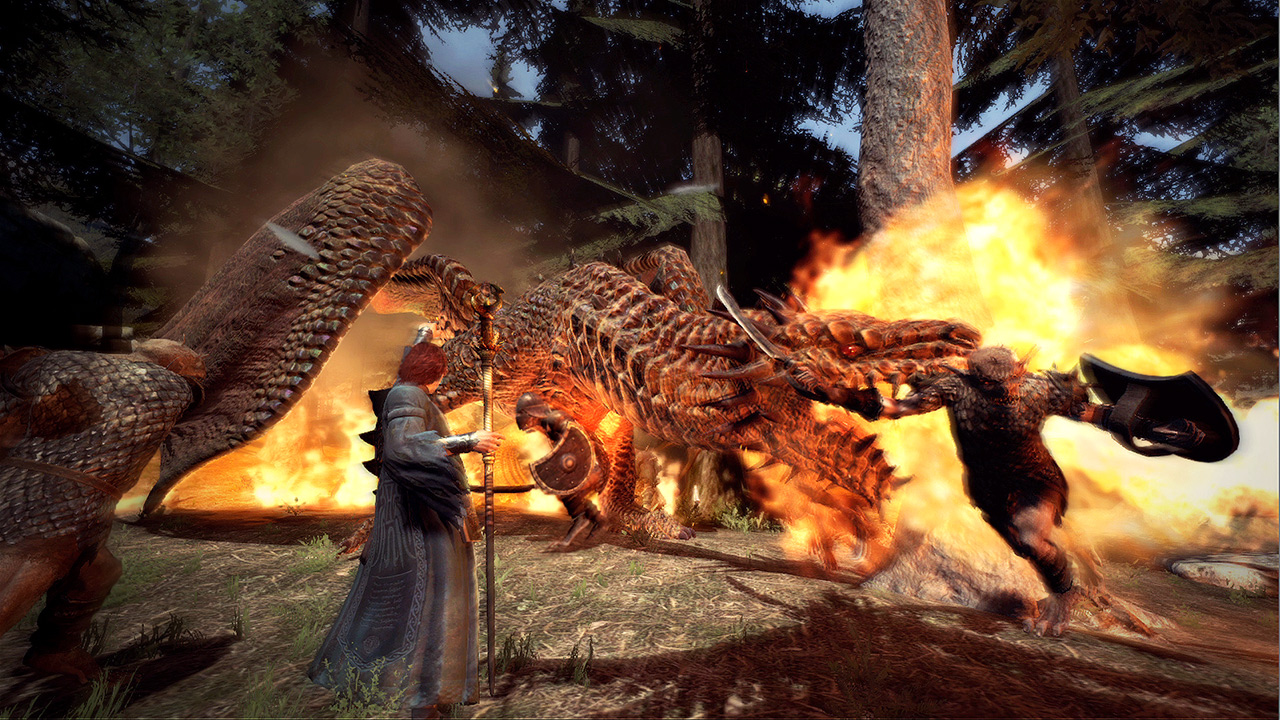 To promote the fact that Dragon's Dogma: Dark Arisen is available to pre-load on the Switch eShop, Capcom has readied a new trailer. View it below.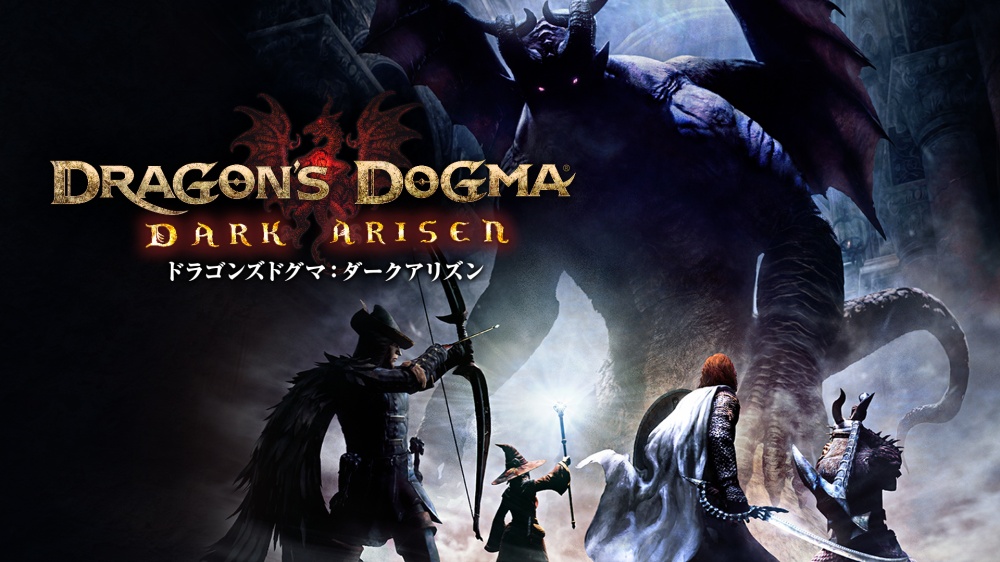 Netflix has announced a new partnership with Sublimation that will turn Dragon's Dogma from Capcom into an anime. A release window for its premiere was not mentioned.
In a press release, Netflix stated: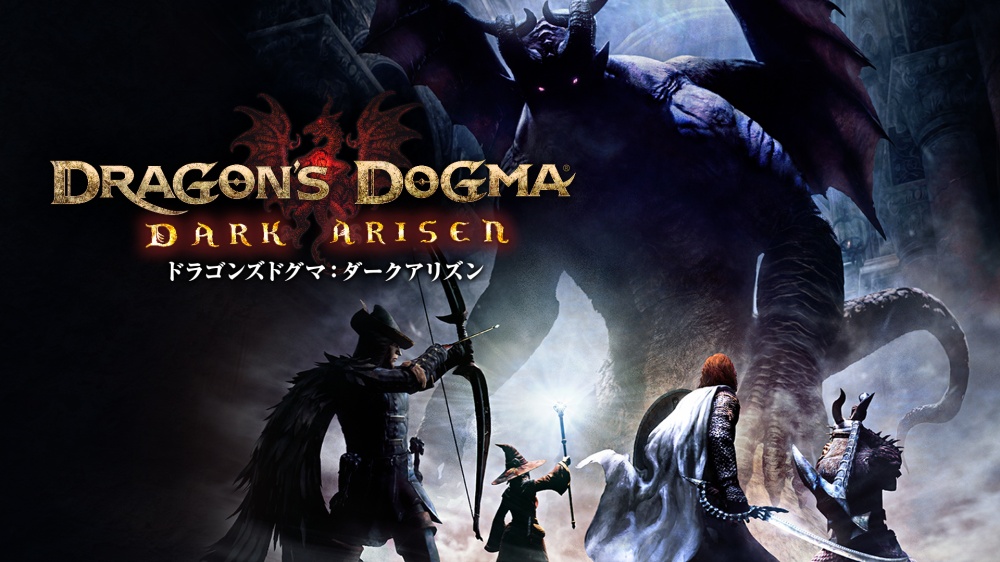 Dragon's Dogma: Dark Arisen is about two months away from dropping on Switch. Learn a bit more about the game by checking out the handy fact sheet below.