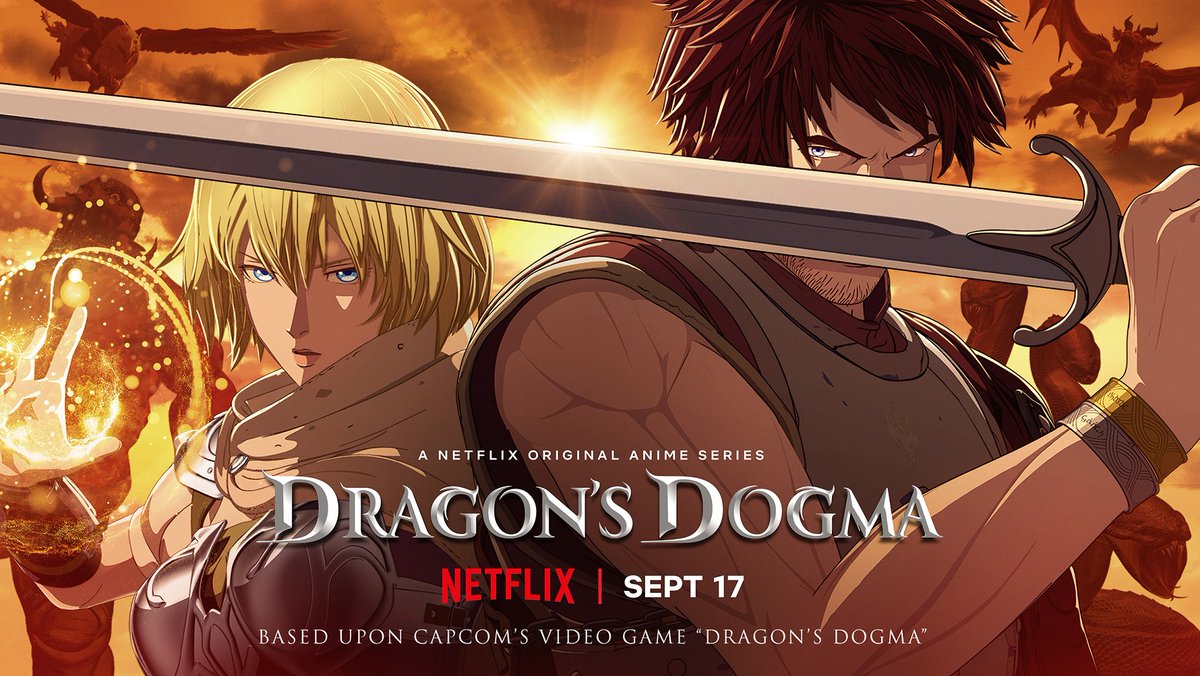 Netflix has put out the official opening for its new Dragon's Dogma anime, which was composed by Tadayoshi Makino. Take a look at the video below.
The Dragon's Dogma anime will debut on September 17 via Netflix.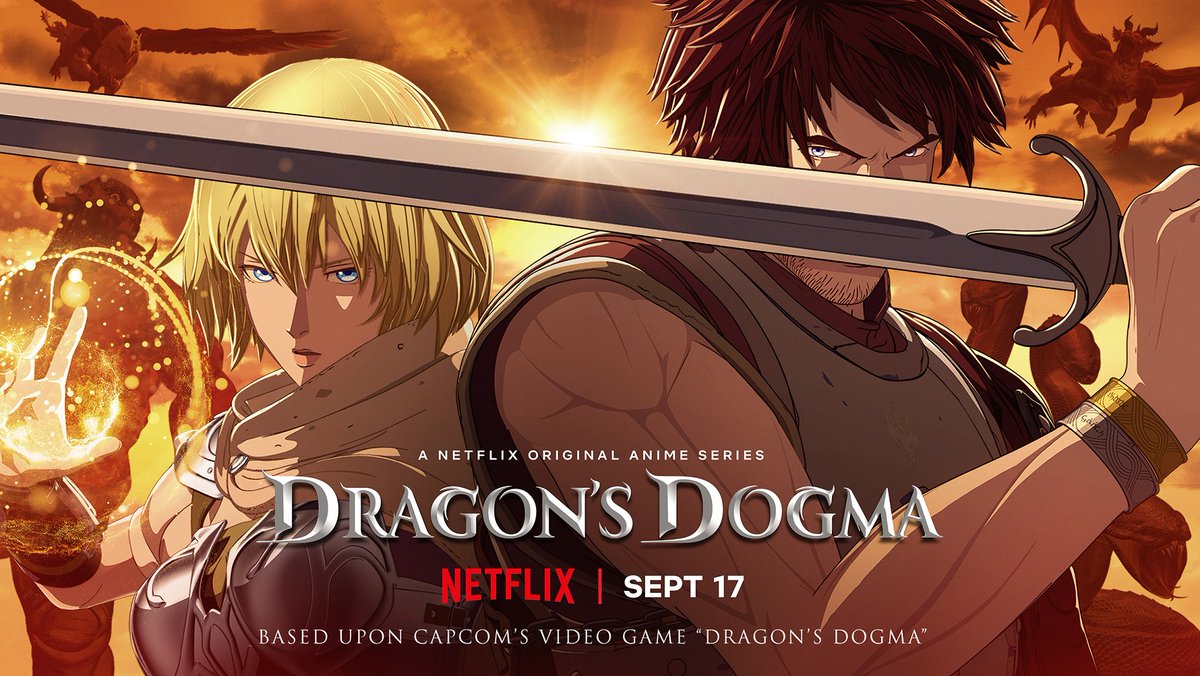 Netflix has issued the first trailer for the upcoming Dragon's Dogma anime series ahead of its debut next month. Give it a look below.
The Dragon's Dogma anime series debuts on Netflix on September 17.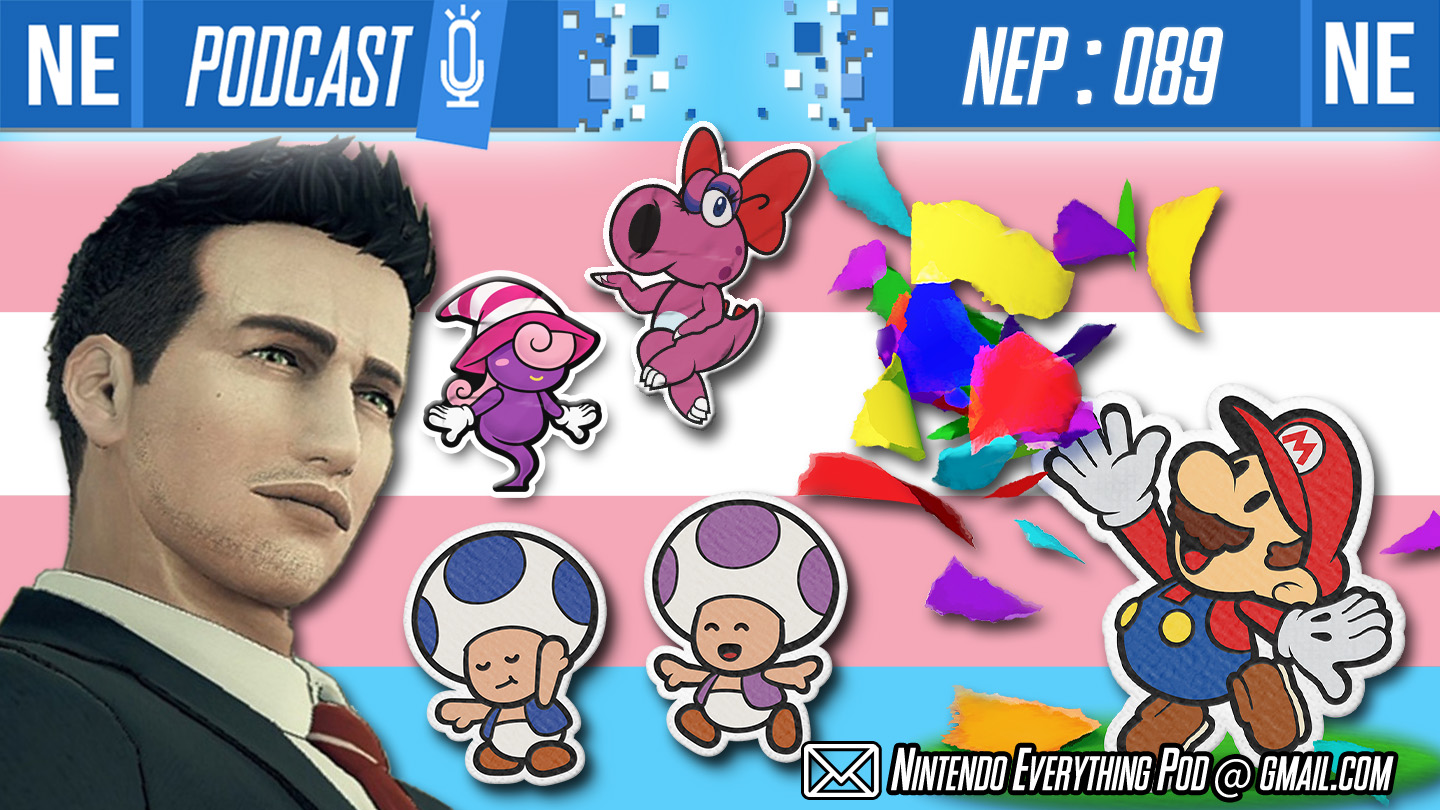 This week on Nintendo Everything Podcast, it's Super Mario's uneventful 35th birthday. But Paper Mario is out, and Oni Dino has first impressions. Galen loves his shlooters, so there's a brief talk about that and the inability to "preserve" the experience. In the news, we've got lots of small topics. The big one worth celebrating is Swery's (Deadly Premonition 2) apology and excellent response to dead-naming a transgender character in his game. Oni Dino applauds his caring response. Then, there's not one, but two video games being adapted into television series, Atelier Ryza 2 got outed by the Australian ratings board, and a brief discussion on why the lack of local co-op in Final Fantasy Crystal Chronicles Remastered is not a deal-breaker. Hop on the caravan, and check out links and timestamps below.
If you're enjoying NEP, please consider giving us a 5 star review on Apple Podcasts, and share us with a friend. It's the best way to support the show, as it gets us exposed to new listeners through algorithms. Thank you for listening!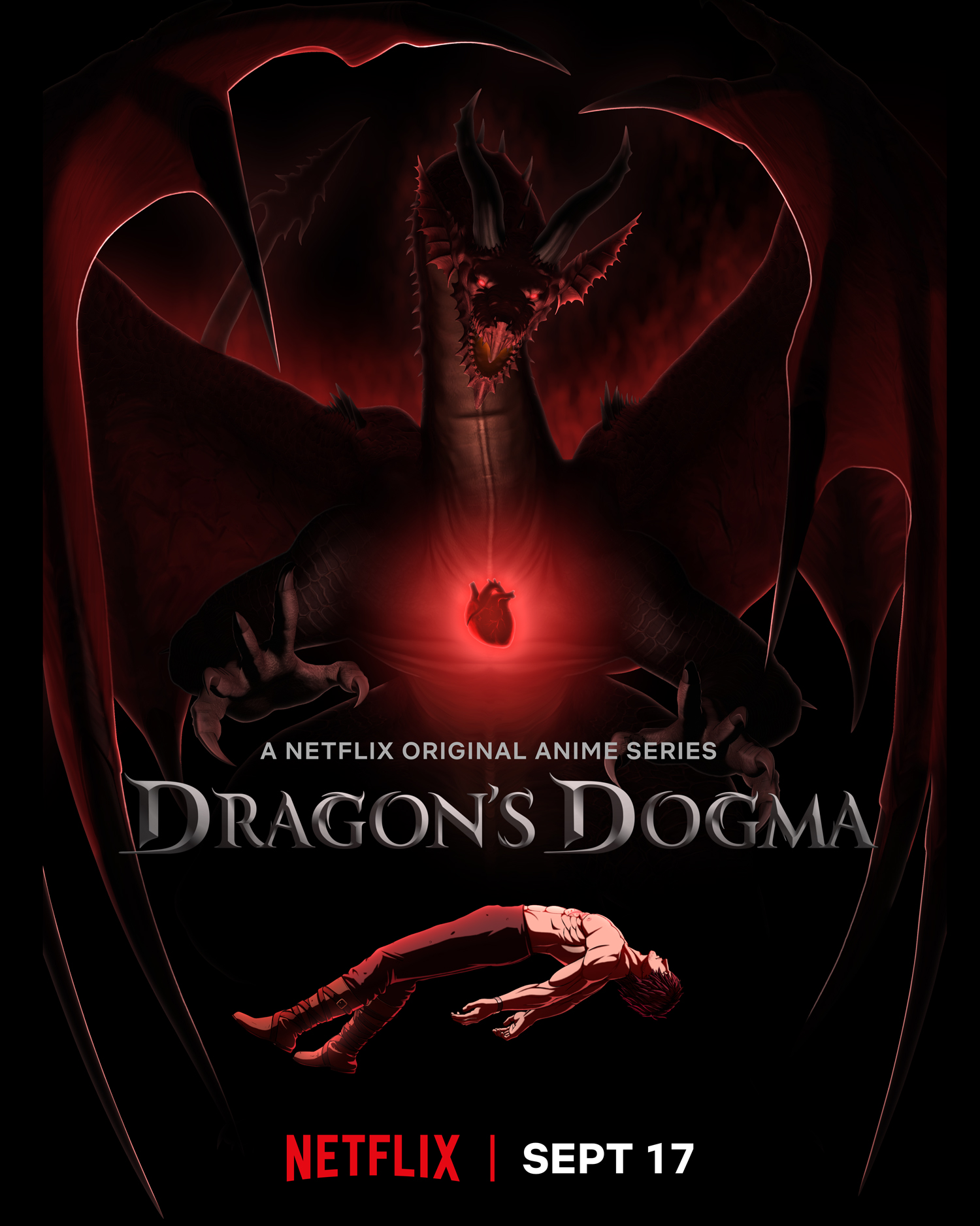 Update: The official synopsis is as follows: "Ethan sets out to vanquish the Dragon that took his heart, but with every demon be battles, the more he loses his humanity. Follow Ethan, along with his pawn Hannah, in his journey to reclaim his heart."
And here are the first images:
---
Capcom's action-RPG Dragon's Dogma is getting a new anime series, Netflix has announced. Even though the news was just revealed, the show will be released on September 17.
Not much is known about the upcoming anime, though it'll obviously be heavily based around the actual game. A new poster that was just shared can be found above.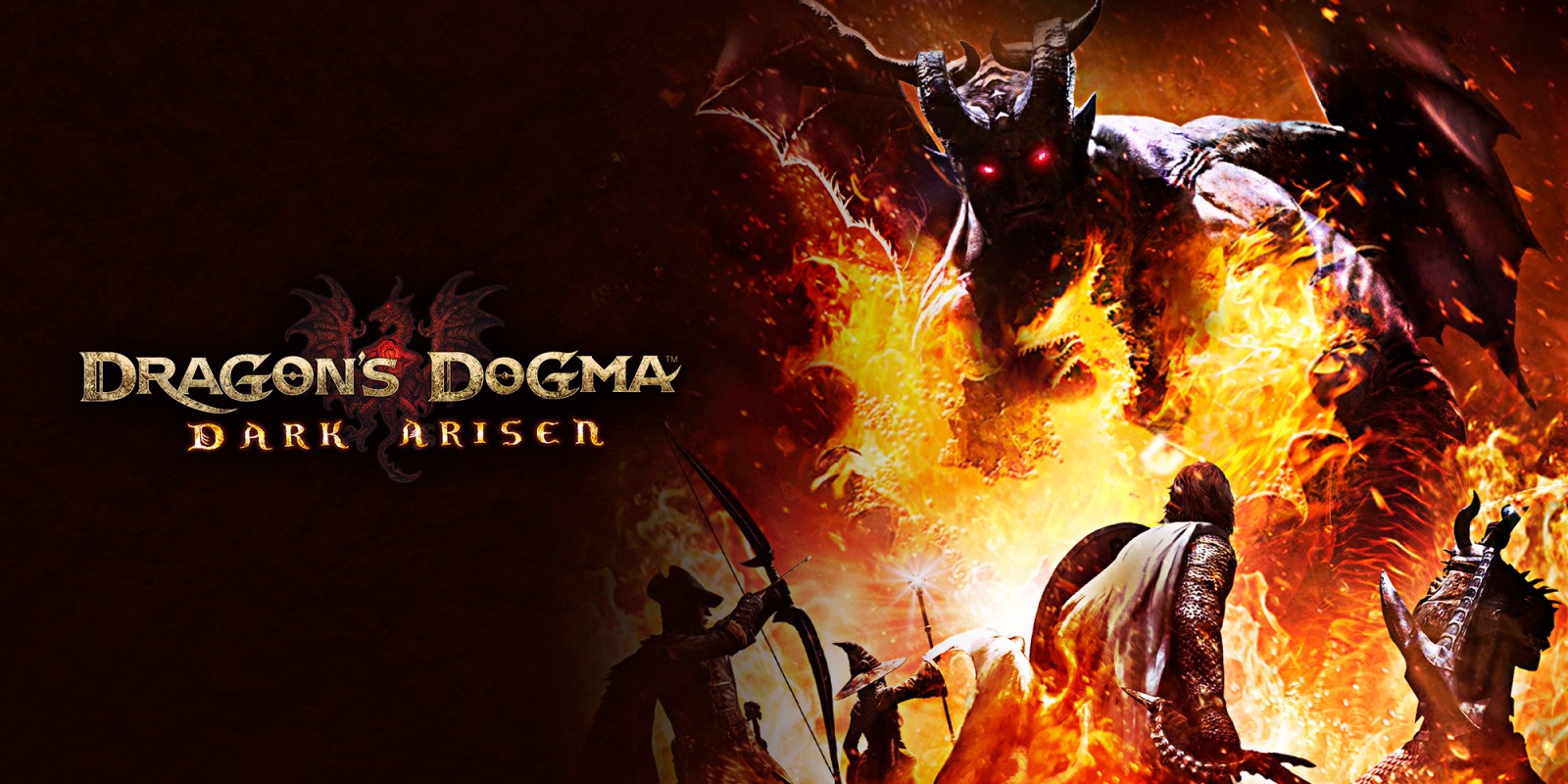 Dragon's Dogma: Dark Arisen started out as a last-gen title, but it has since come to additional platforms. Most recently, the game launched on Switch. Digital Foundry has now taken a closer look at the port from a technical perspective.
Dragon's Dogma: Dark Arisen runs at 900p on Switch when docked, which is an upgrade from PS3 original's 720p resolution. The full aspect ratio is also filled out on Nintendo's console unlike the PS3 release. However, resolution is a bit lower than that of the PS4 edition's 1080p. Also, in portable mode, resolution is reduced to 576p.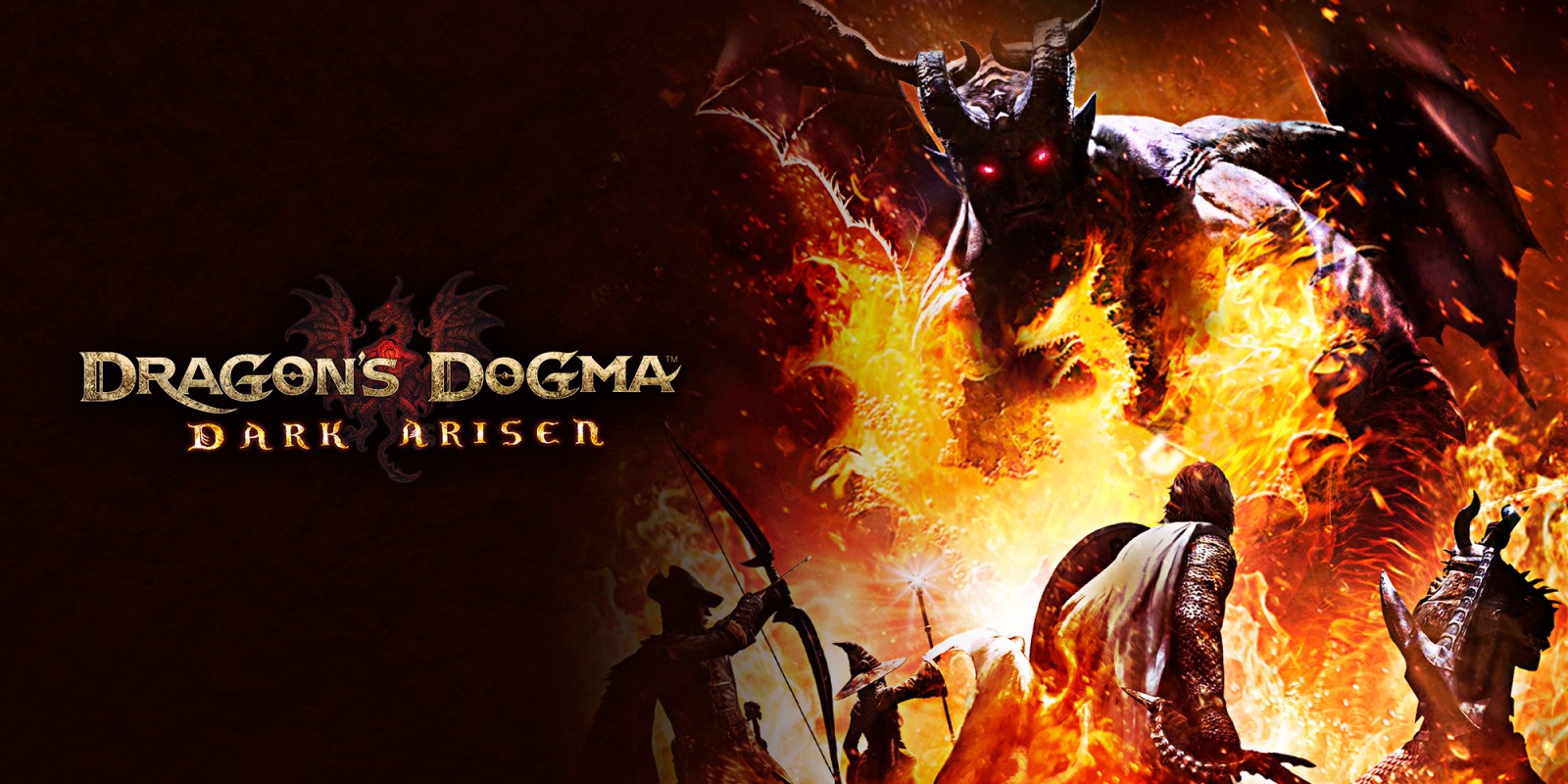 A gameplay video with Japanese commentary laid over it has been published by Capcom for Dragon's Dogma: Dark Arisen.
The session, which spans about 8 minutes, can be viewed below.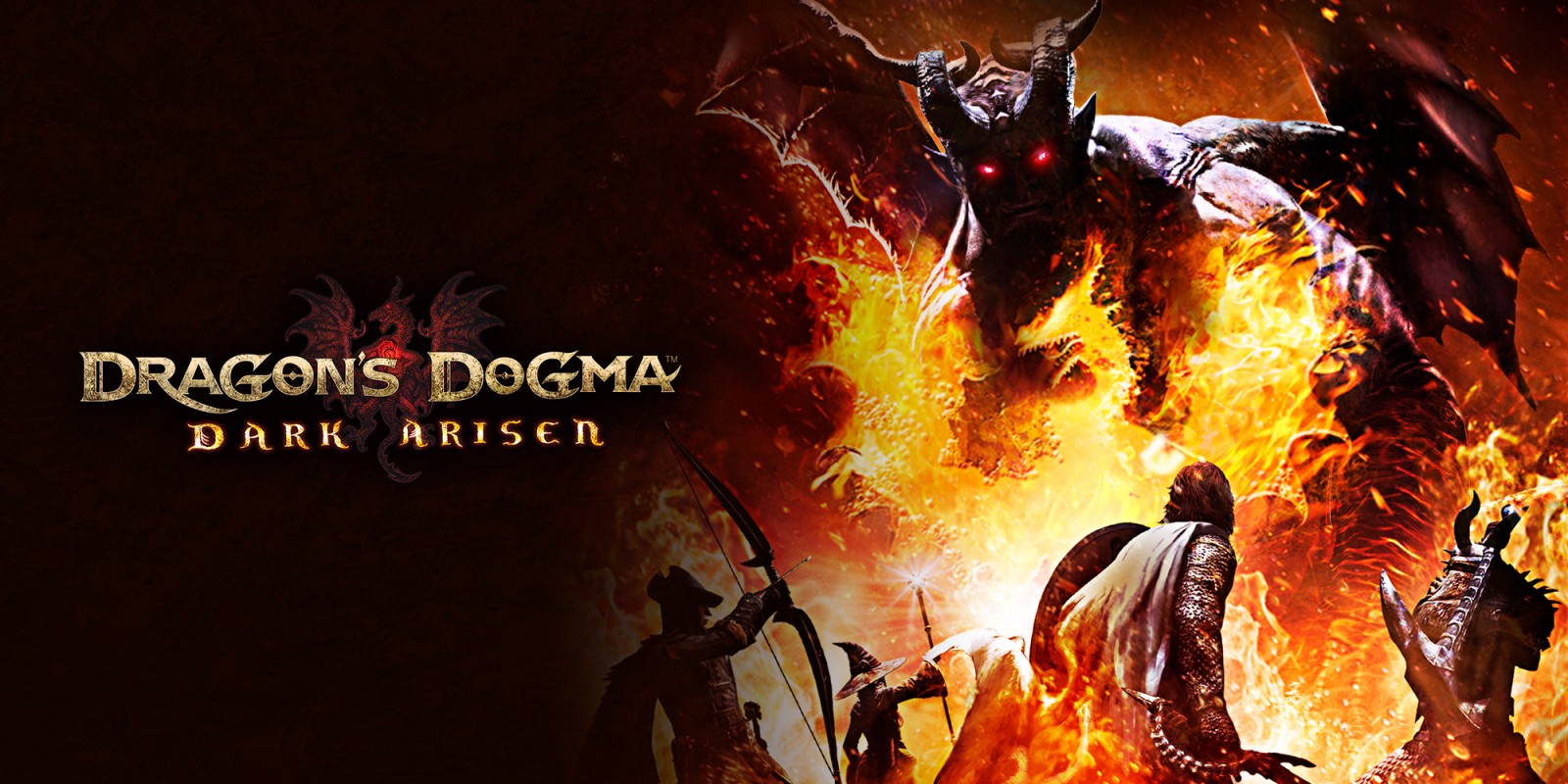 Dragon's Dogma: Dark Arisen is out today on Switch. For a look at the game's launch trailer, continue on below.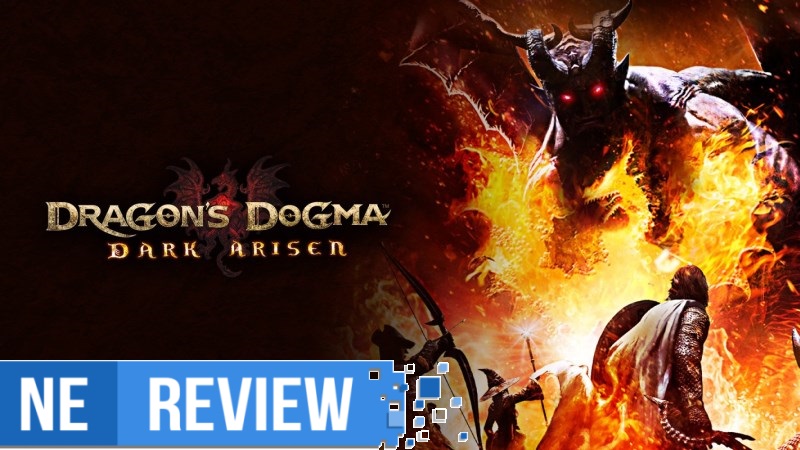 System: Switch
Release date: April 23, 2019
Developer: Capcom
Publisher: Capcom
---
Imagine waking up, going down to your kitchen and seeing every utensil you own now suddenly has a different color and function. Your whisk? Slice your bread with it. Potato peeler? No, pizza cutter. That's Dragons Dogma: Dark Arisen, a game that somehow manages to feel totally familiar and utterly unrecognizable all at the exact same time. There are flashes of familiarity to its design – Dark Souls, Skyrim, Monster Hunter and many others – but they all manage to exist as just that, flashes. Underneath the welcoming facade of these similarities there's a game that will stick in your memory for the foreseeable future, for better and (sometimes) for worse. Originally released in 2012 for the PS3 and 360, Dragons Dogma: Dark Arisen was Capcom's offering to the action RPG pantheon. Now, in 2019, it has made the jump to the Switch in a move almost as peculiar as the game itself – and remarkably, it works.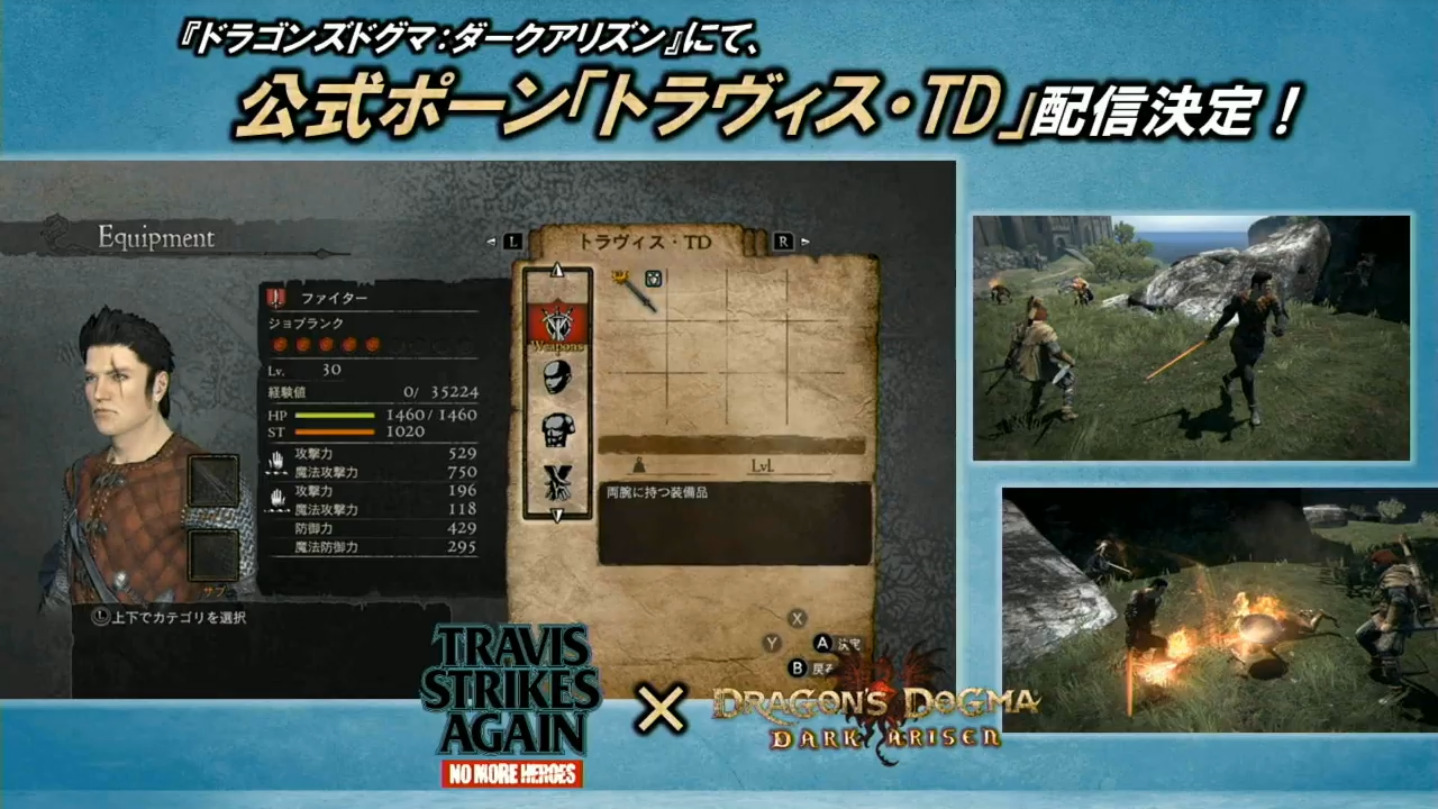 During a live stream earlier today, Suda51 announced a collaboration between Travis Strikes Again: No More Heroes and Dragon's Dogma: Dark Arisen. Travis Touchdown will be appearing as a pawn in Capcom's action-RPG.
Simply connect to the internet on launch today to have Travis in Dragon's Dogma. While his sunglasses aren't included, the signature beam katana and power glove made it in.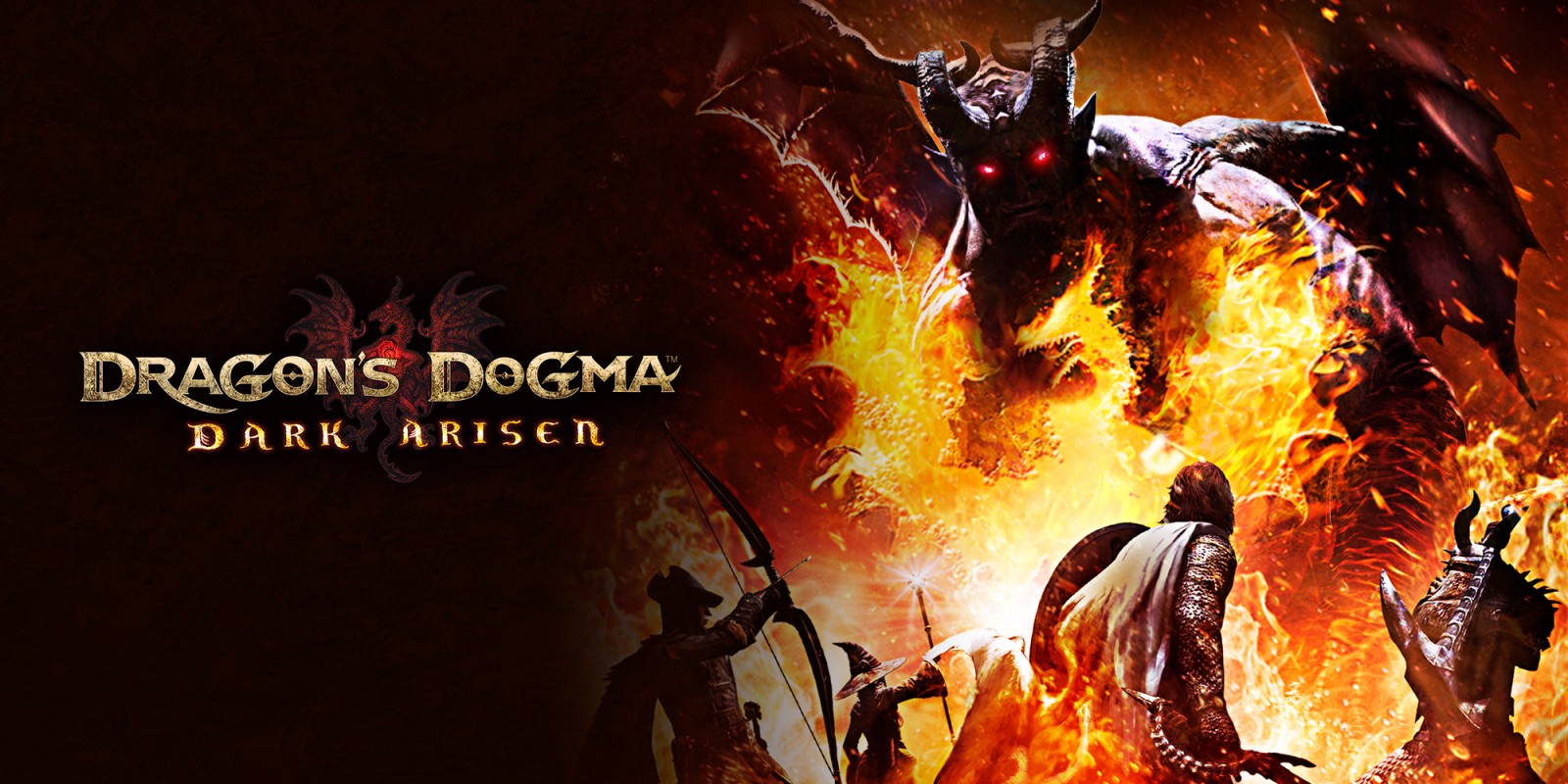 Every couple of months, a Switch game comes along that rekindles the giddy excitement you initially felt when you first docked and undocked your Switch. At launch, it was Zelda. In March 2017 it kicked the doors open with the force of a thousand Lynels, and it was difficult to deny the physical urge to raise your eyebrows in surprise and delight when the rolling fields of Hyrule instantly transitioned from your TV to a tablet in your hand. Since then we've had numerous titles with incredible scope ported to the Switch, maintaining that excitement as you repeatedly slide your Switch in and out of the dock in shock and amazement whilst muttering "can't do this on Xbox" over and over again.