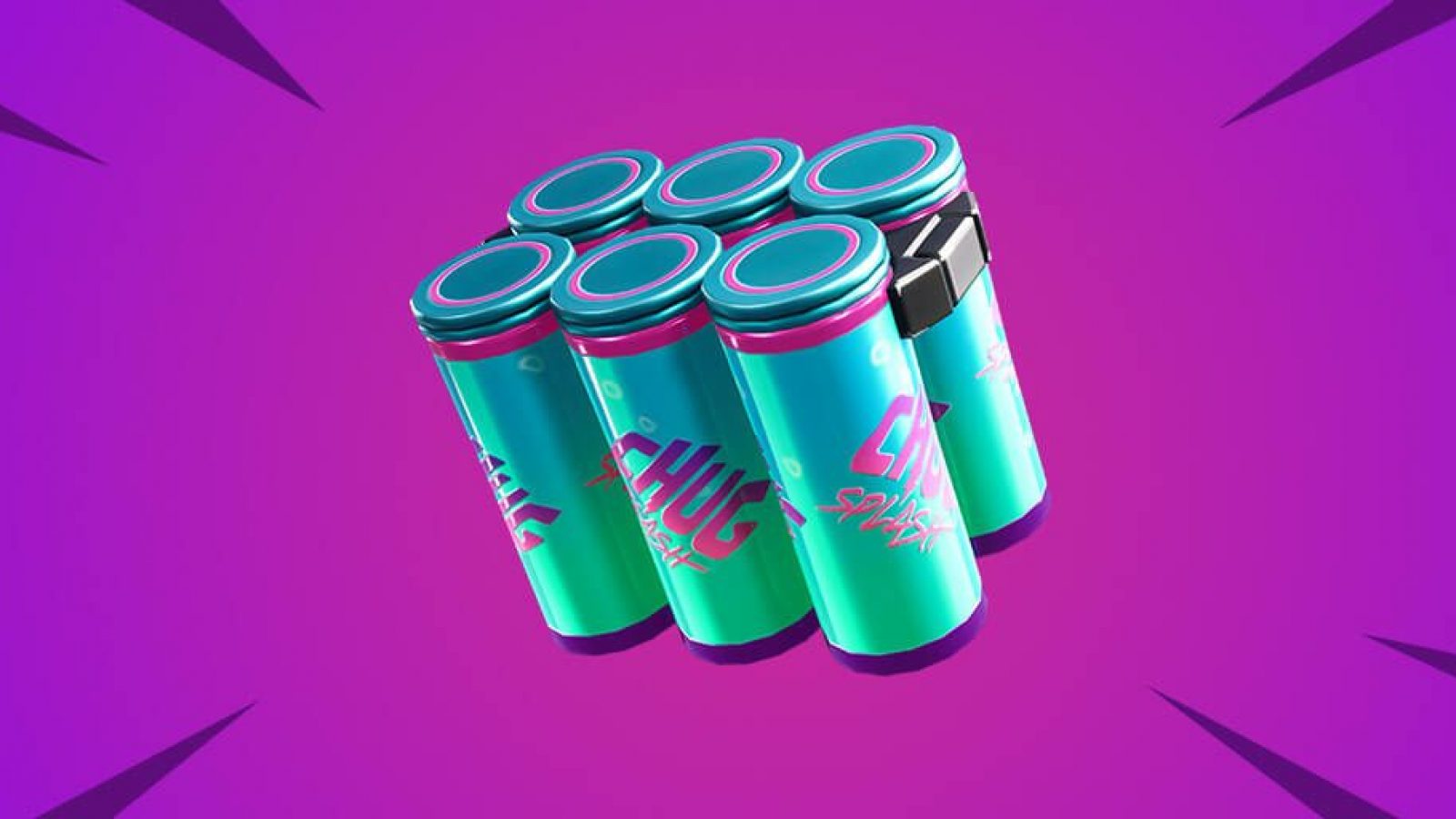 The latest version of Fortnite, 9.30 is now available. Among other things, it adds the new Chug Splash healing item. Here are the full patch notes:
Limited Time Mode Rotation:
Sniper Shootout Duos

Sniper rifles only. May the best aim win!

Trios

Classic Battle Royale with Three-Person squads.

Solid Gold Squads

Fight to the finish using Legendary weapons.
Weapons + Items
Chug Splash

On impact, this thrown item splashes liquid in a small area. All players within the splash radius will be instantly granted 20 Health/Shield.

Grants health unless you are full health, in which case it will grant Shield.
Chug Splash can heal allies, enemies, and can extend the duration of the 'knocked' state for knocked players.

Rare variant.
Drops in stacks of 2.
Max stack size: 6.
Can be found from Floor Loot, Chests, Vending Machines, Supply Drops, and Llamas.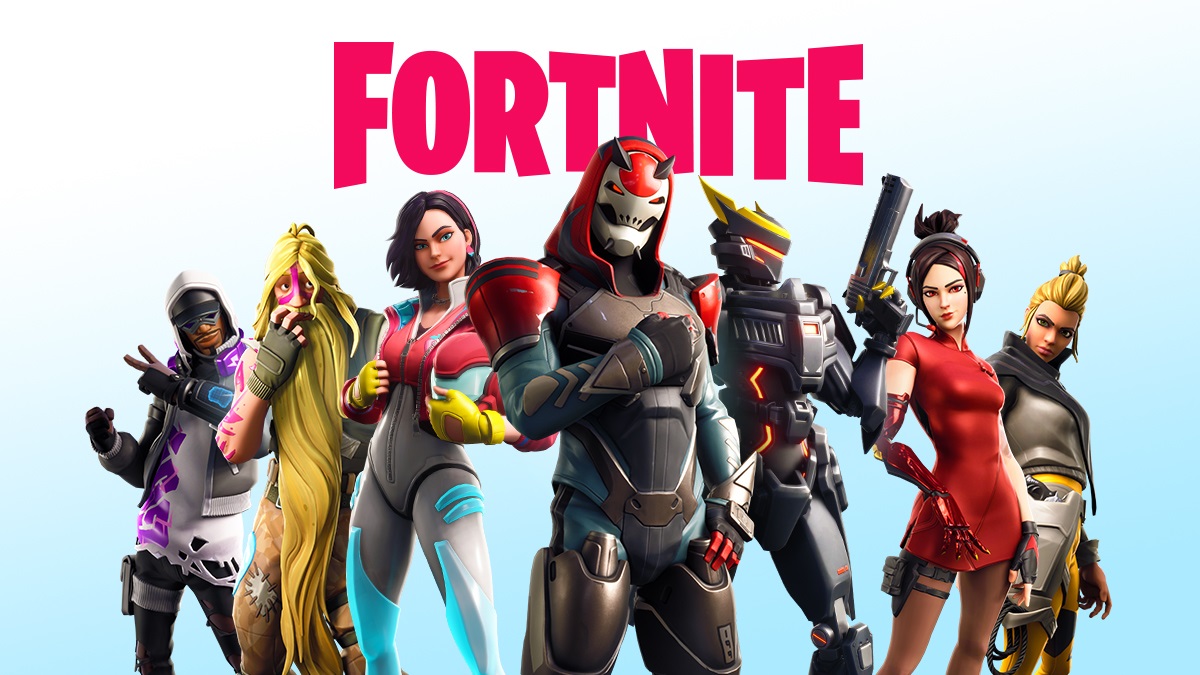 Had history gone another way, things could have gone very differently with Fortnite. Rod Fergusson, the former director of production at Epic Games, told Game Informer in a recent interview that he tried to cancel the game.
Fergusson referred to how Fortnite "had some challenges" when it was only comprised of Save the World. "As the director of production at the time, that game would not have passed my bar for something we should have continued to keep going," he said.
Below are Fergusson's full words: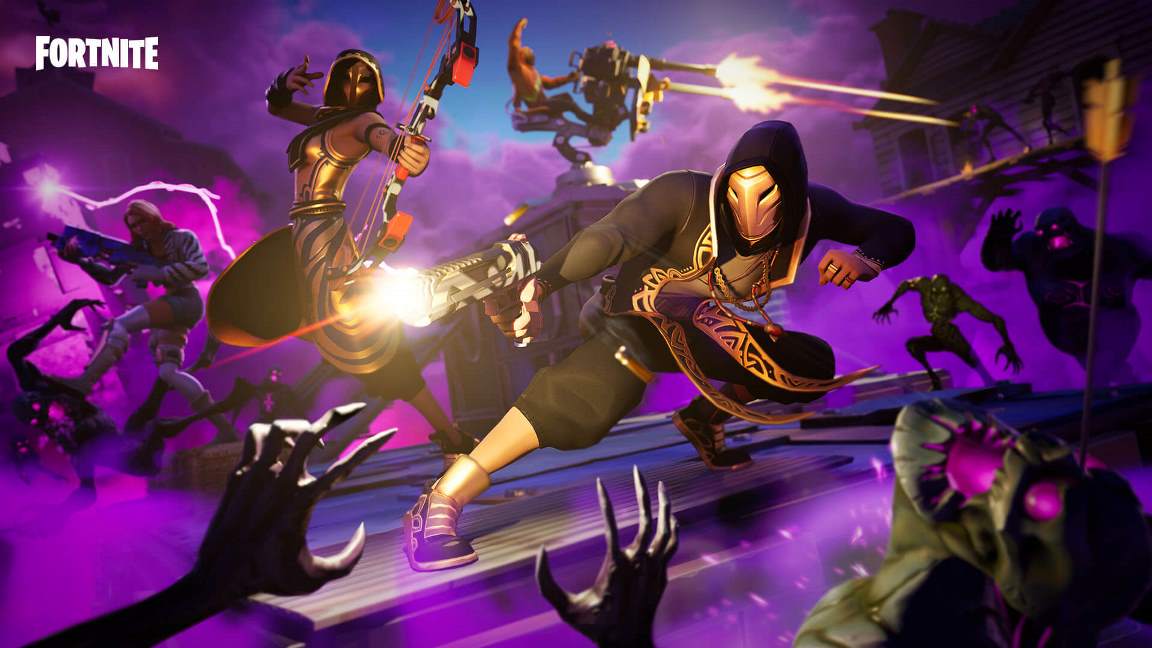 The latest update for Fortnite is now available. Version 9.21 features a new weapon, soon-to-be-released limited time mode, and more.
Below are the full patch notes: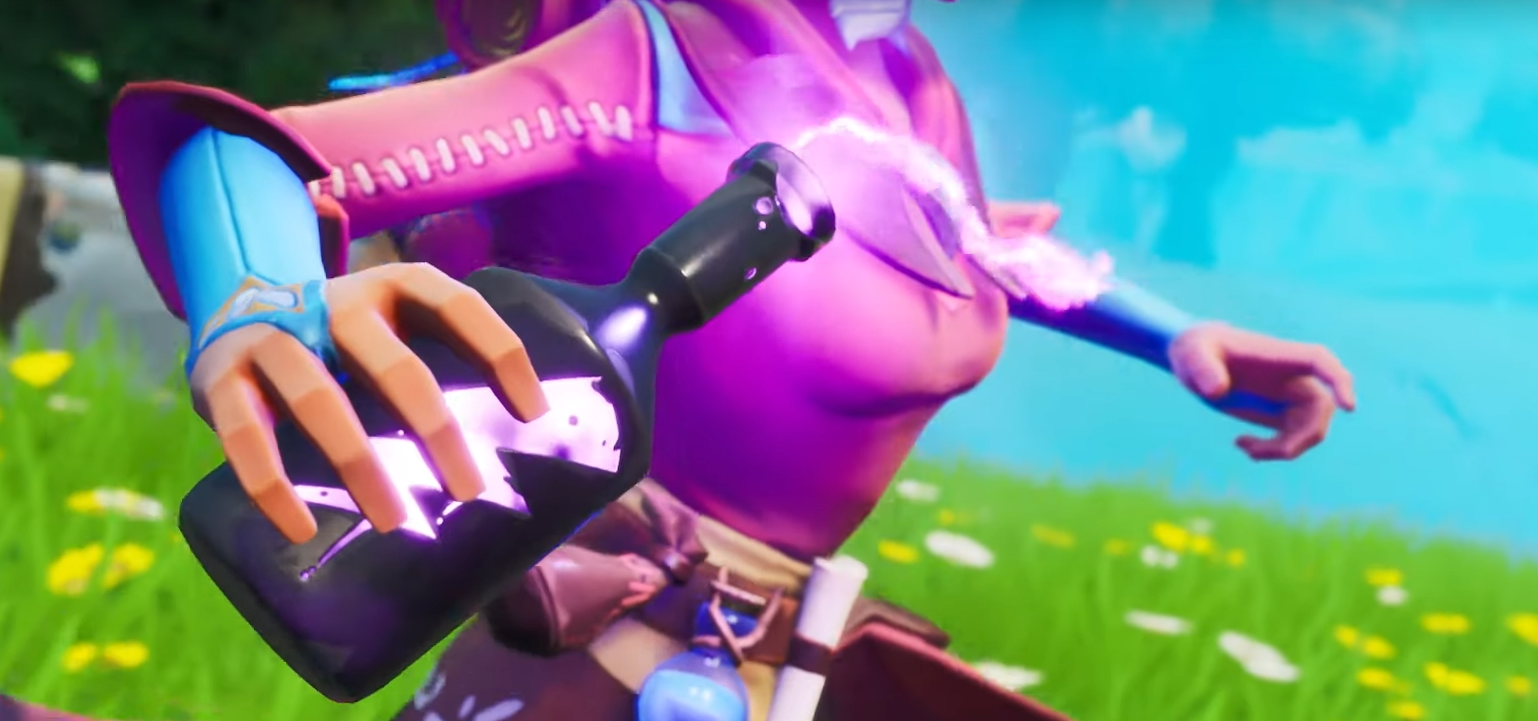 The latest version of Fortnite is now available. Patch 9.20, among the usual bug fixes, also adds the new Storm Flip item. Here are the full patch notes:
Weapons + Items
Storm Flip

Thrown item that explodes on impact and creates a sphere-shaped zone.
Where the sphere overlaps the storm, it will create a safe zone.
Where the sphere overlaps a safe zone, it will create a storm zone.
The Storm Flip deals the same damage as the current storm.
The zone lasts for 20 seconds before dissipating.
Available in Epic Rarity.
Can be found from Floor Loot, Chests, and Vending Machines.
Drops in stacks of 1.
Max stack of 1.

Vaulted

Hunting Rifle all variants
While we value the variety of longer range sniping options, the Hunting Rifle has become somewhat outclassed by the Infantry Rifle after it was changed to hitscan. In addition, there are a few Sniper Rifle options available and we feel it doesn't currently fill a necessary role in the item lineup.

Loot Carrier

Reduced sniper package availability from 12.5% to 8.45%
Reduced explosive package availability from 12.5% to 7.04%
The chances of getting high-powered, rare items from Supply Drones was higher than felt appropriate, so we've reduced their availability slightly

Mounted turret

Overheat now takes 20% longer.
The Mounted Turret's usage has decreased over time. By slightly increasing time before Overheat, the goal is to help increase its risk/reward.

Increased max charge time on Boom Bow from 1s to 1.25s

The Boom Bow is a bit stronger than we'd like. This adjustment should reduce frequency between shots, making misses riskier. We'd like to evaluate the impact of this change before making any additional adjustments, and it's possible that more tweaks will be necessary if this doesn't have the desired effect.

The Slipstream's audio, pink ring, and spinning blades turn off when disabled during the fifth phase of the Storm.
Players revived from a Reboot Van will lose invulnerability upon shooting or building.
Air Vents are now more forgiving in order to prevent fall damage when players jump on them from high places.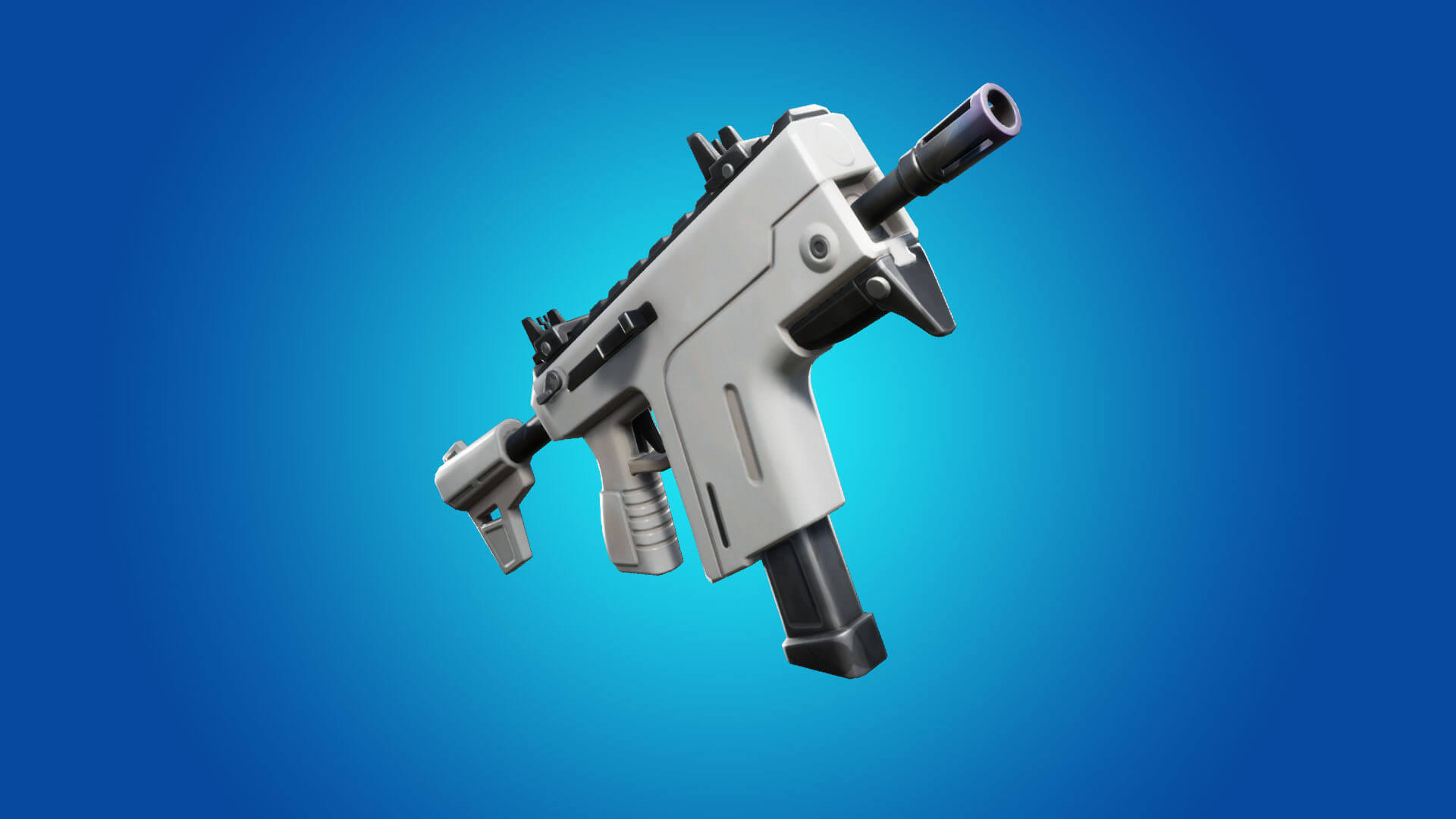 Epic Games has gone live with the latest content update for Fortnite. The Burst SMG has been added and there's been some rotation with limited time modes.
Below are the full details: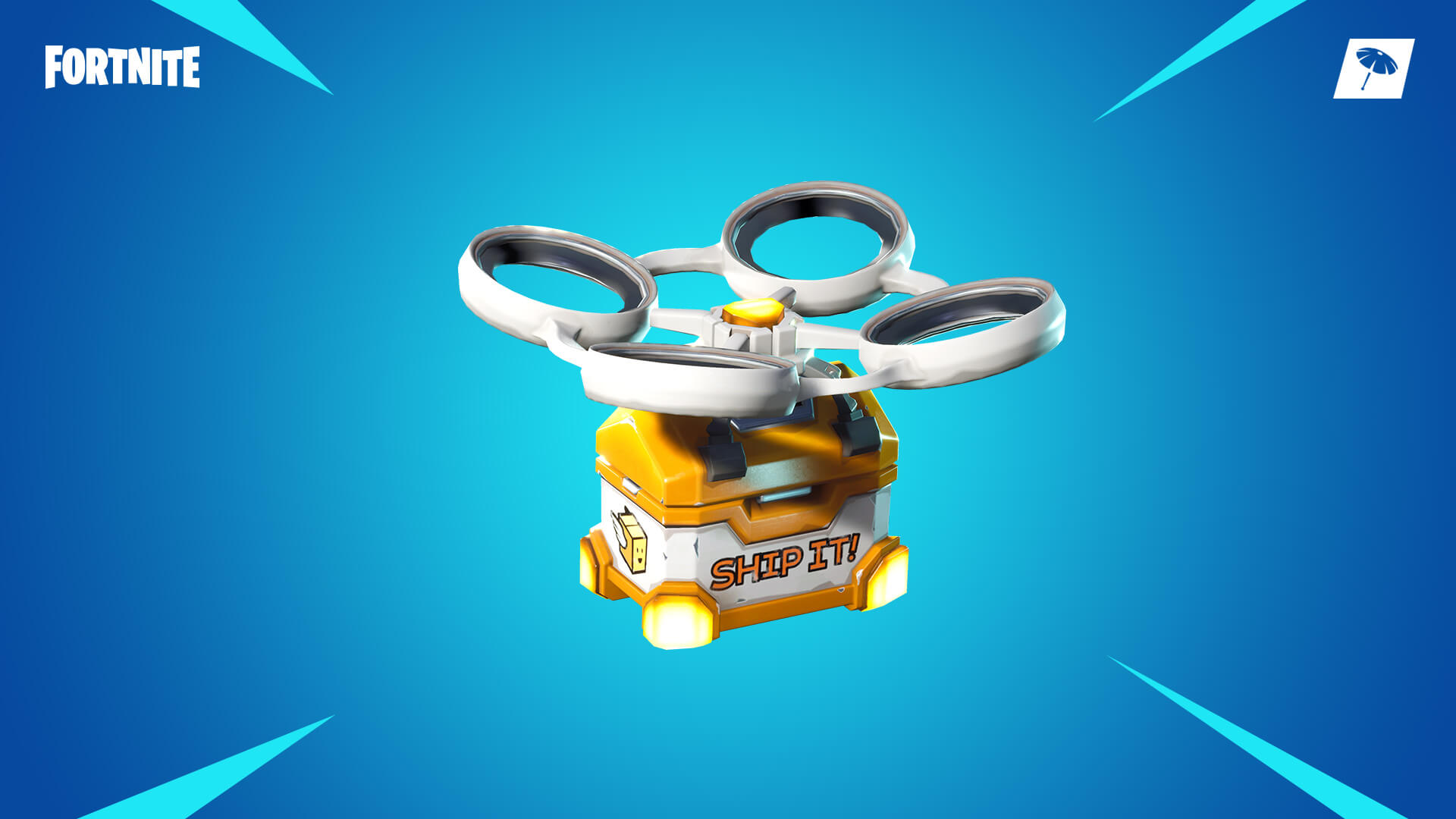 The latest update for Fortnite is now available. Version 9.10 includes new map hot spots that have a high loot rate and plenty more.
Below are the full patch notes: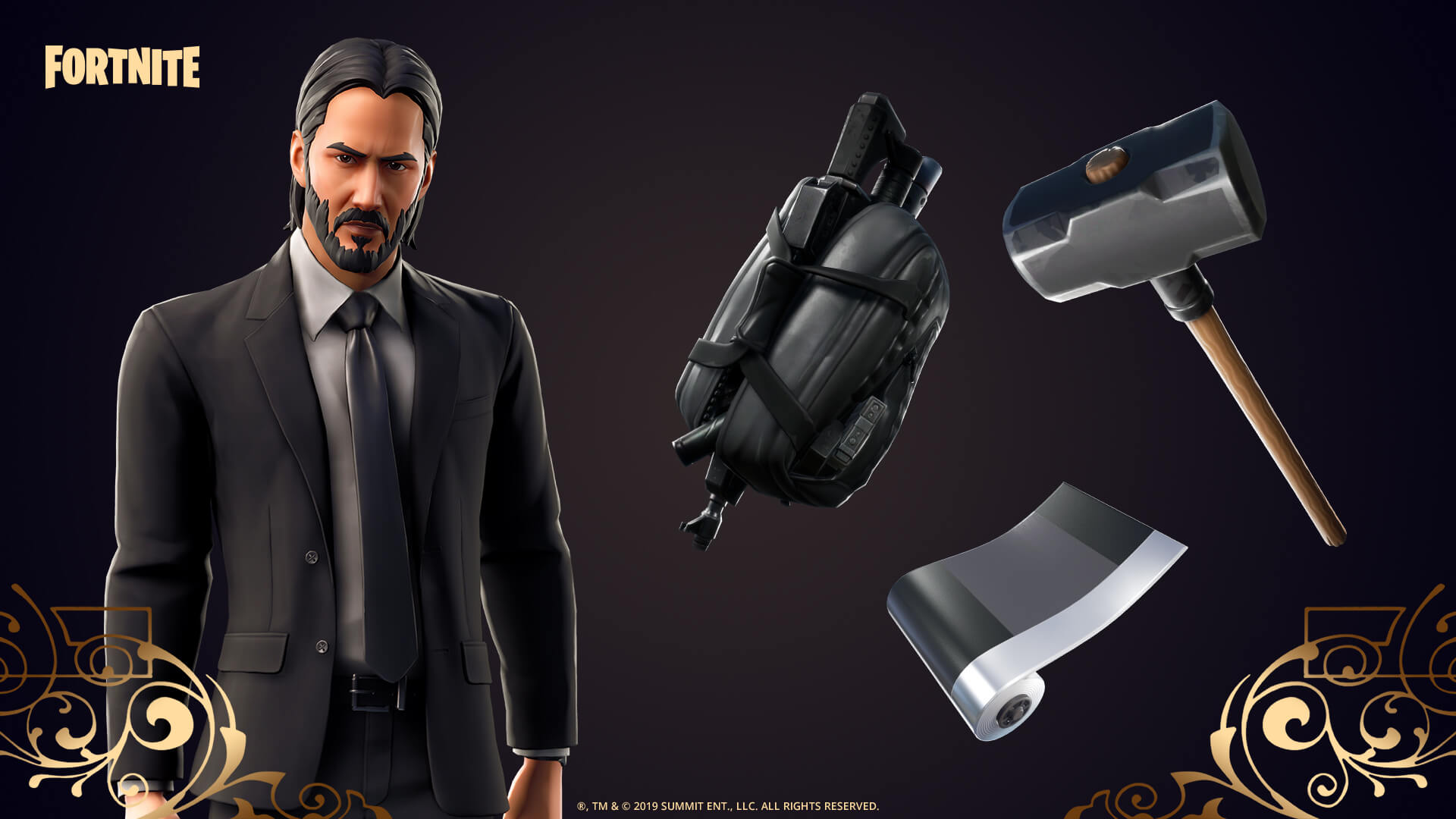 Epic Games and Lionsgate have announced a collaboration that has seen the launch of a John Wick in-game event based on the film franchise. It includes a unique Wick's Bounty limited time mode as well as free John Wick challenges, in which players can earn rewards such as the Gold Coin Back Bling, the One Shot Glider, and Boogeyman Wrap.
The in-game shop has also been updated with the John Wick Set. When purchased, players will be given he John Wick Outfit along with the Simple Sledge Pickaxe.
Here's the full rundown of the event: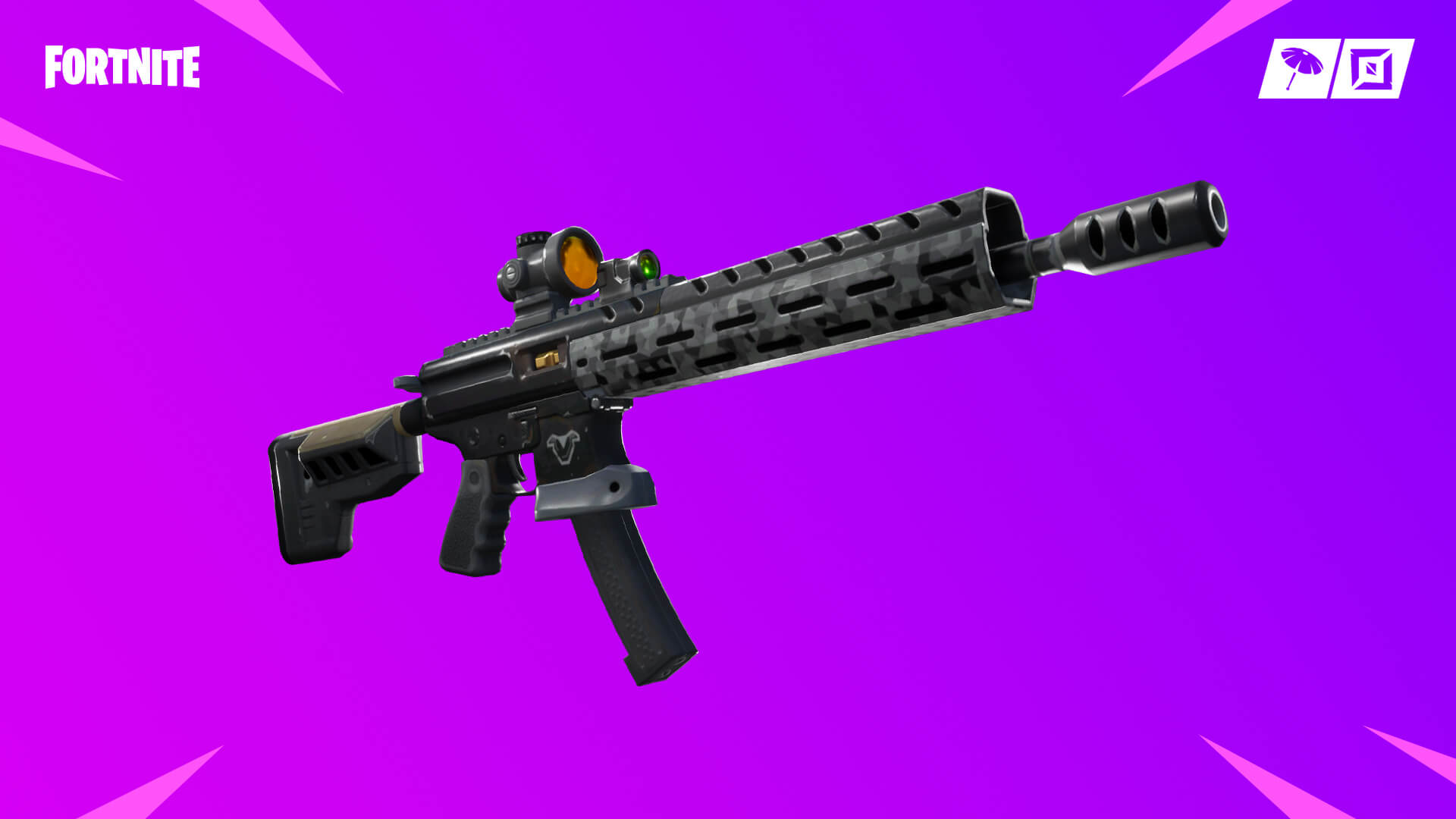 The latest update for Fortnite has gone live. With version 9.01, Epic Games has brought along the Tactical Assault Rifle in Battle Royale, the latest adjustments, and more.
Below are the full patch notes: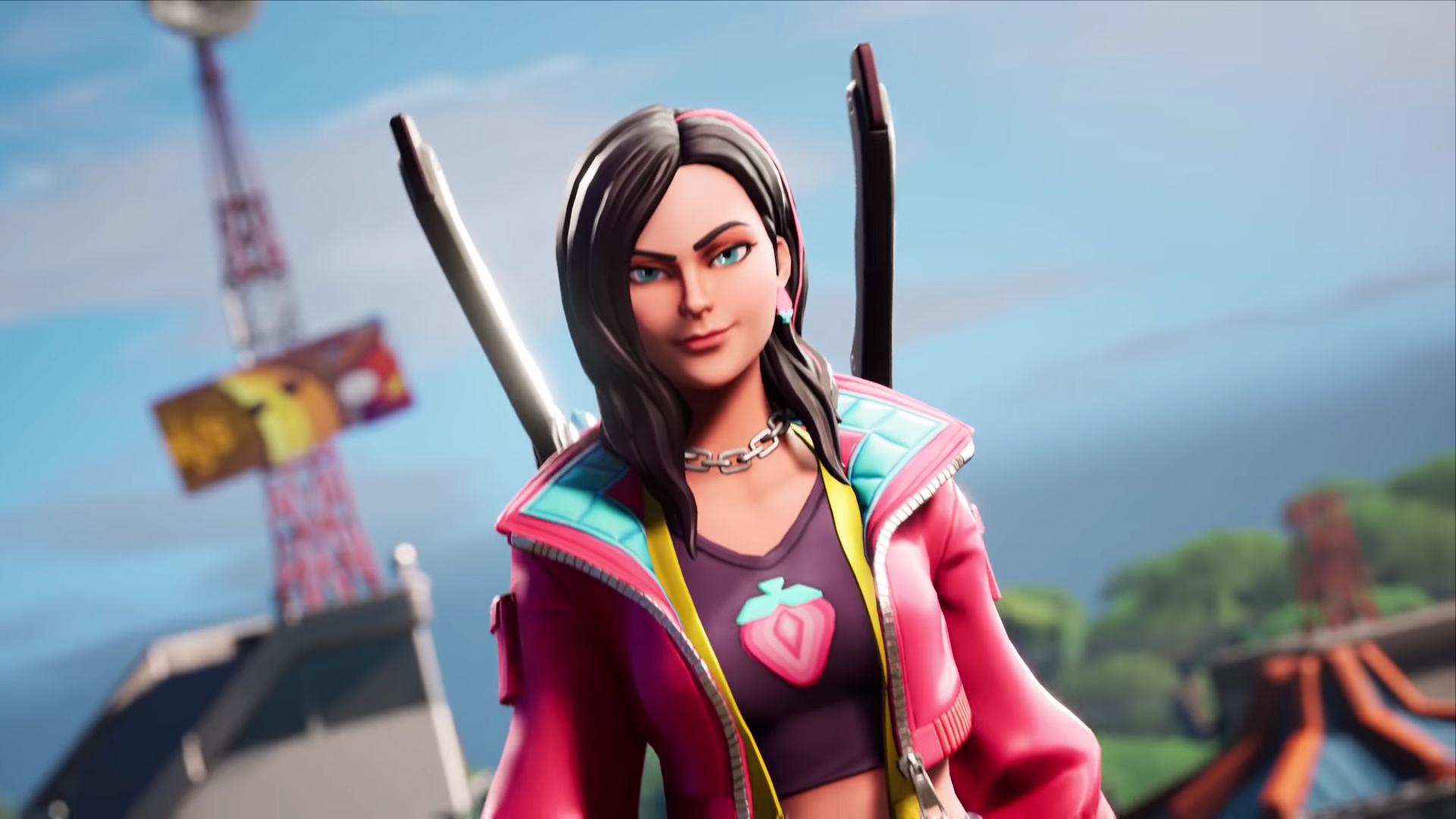 Version 9.00 of Fortnite is now live. Here's the overview video for the new Battle Pass, as well as the full patch notes past the break: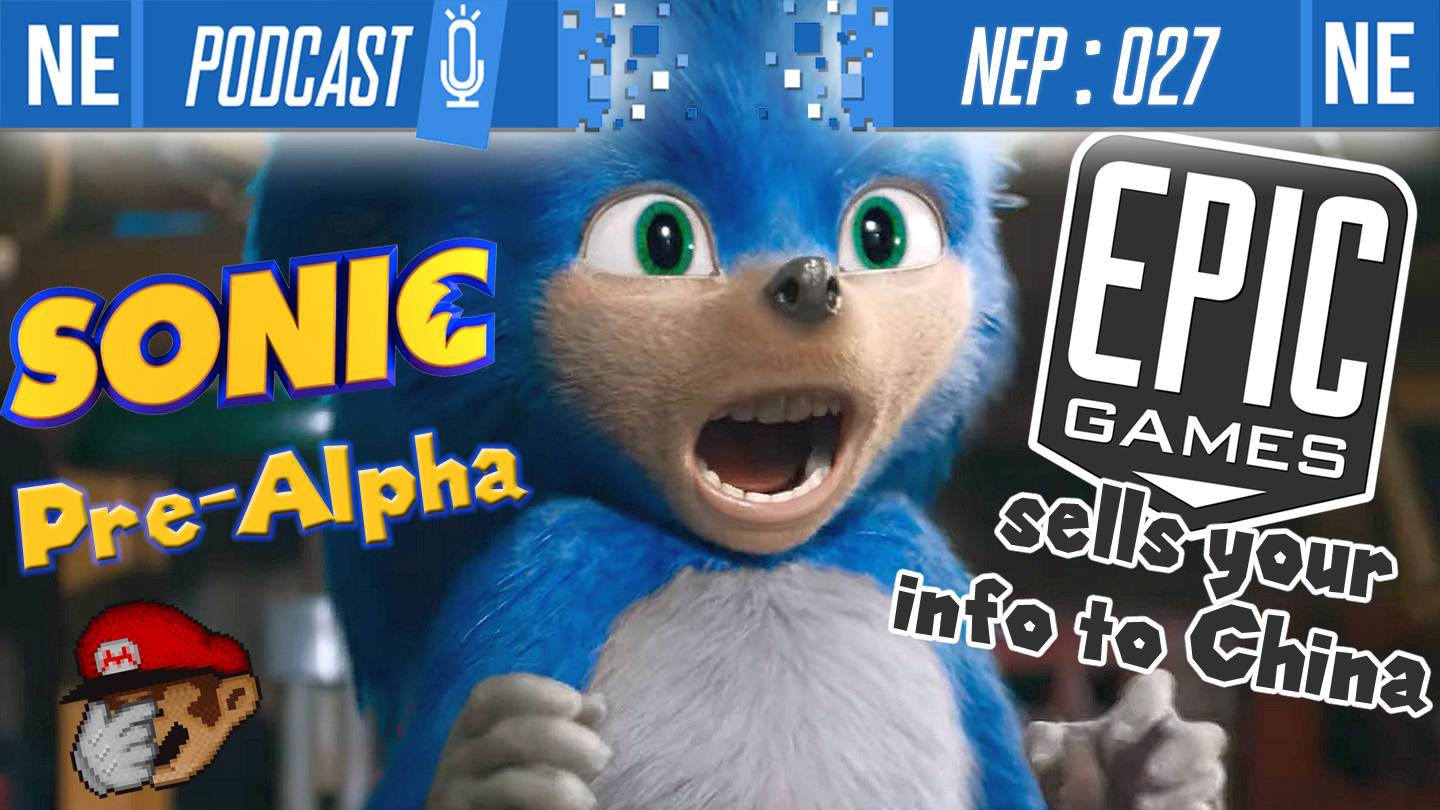 What's up, hedgehogs and werehogs! That's right, it's time to talk about Sonic… but first we kick things off with info on our giveaway for Hob: The Definitive Edition on Nintendo Switch!
In this episode of NEP, we dish out our opinions on the first trailer for the Sonic the Hedgehog movie, and the director's response that it's going to be fixed in such a short amount of time. This leads us to talk about industry crunch, along with CG artists' and 3D animators' responses to this situation. We then talk all the weekly news, including Forza Street, Bloodstained and more. We finish things off with talking about Epic Games purchasing Psyonix, creators of Rocket League, and general discussions of the Epic Store and what the controversy is there. Oni learned something, so we hope you do, too! Galen then has an existential crisis for good measure as we go over our listener mail!
As ever, we would appreciate your help in growing the show by sharing the podcast with a friend and rating us on your listening platform of choice, such as iTunes!
Thanks for listening!