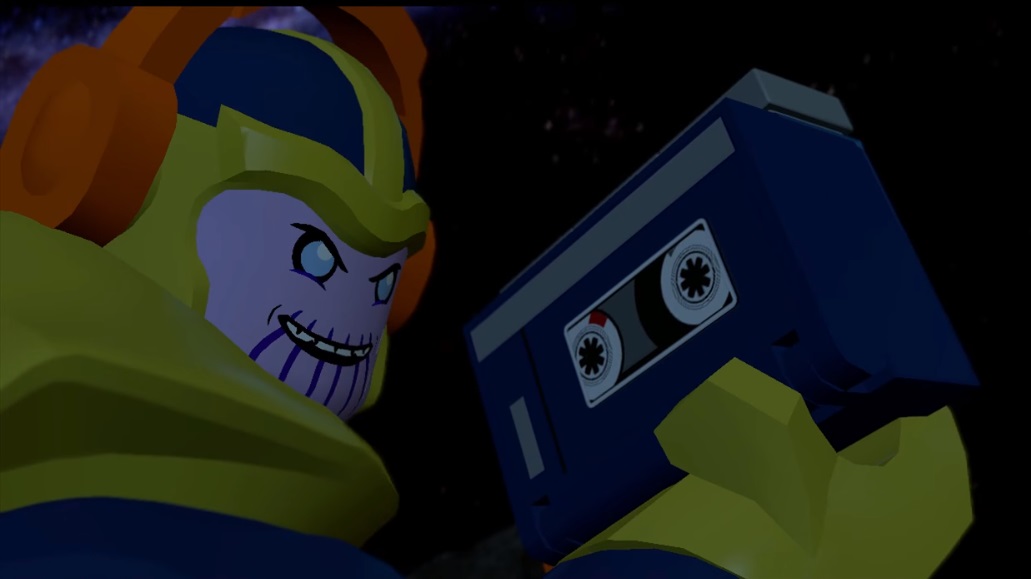 LEGO games often leave hints as to what's coming next for the series. As one example, LEGO Batman 3 teased LEGO Jurassic World. Now that LEGO Marvel's Avengers is out in North America, some players have already completed the game and are speculating about the next LEGO title.
Above is an image taken from the credits in LEGO Marvel's Avengers, showing Peter "Star-Lord" Quill's cassette player and headset. It's a noticeable hint that we could be seeing a LEGO entry with a Guardians of the Galaxy theme in the future. However, it's not yet known if the Guardians will get their own title, or if the gang will be featured in the next LEGO Marvel game.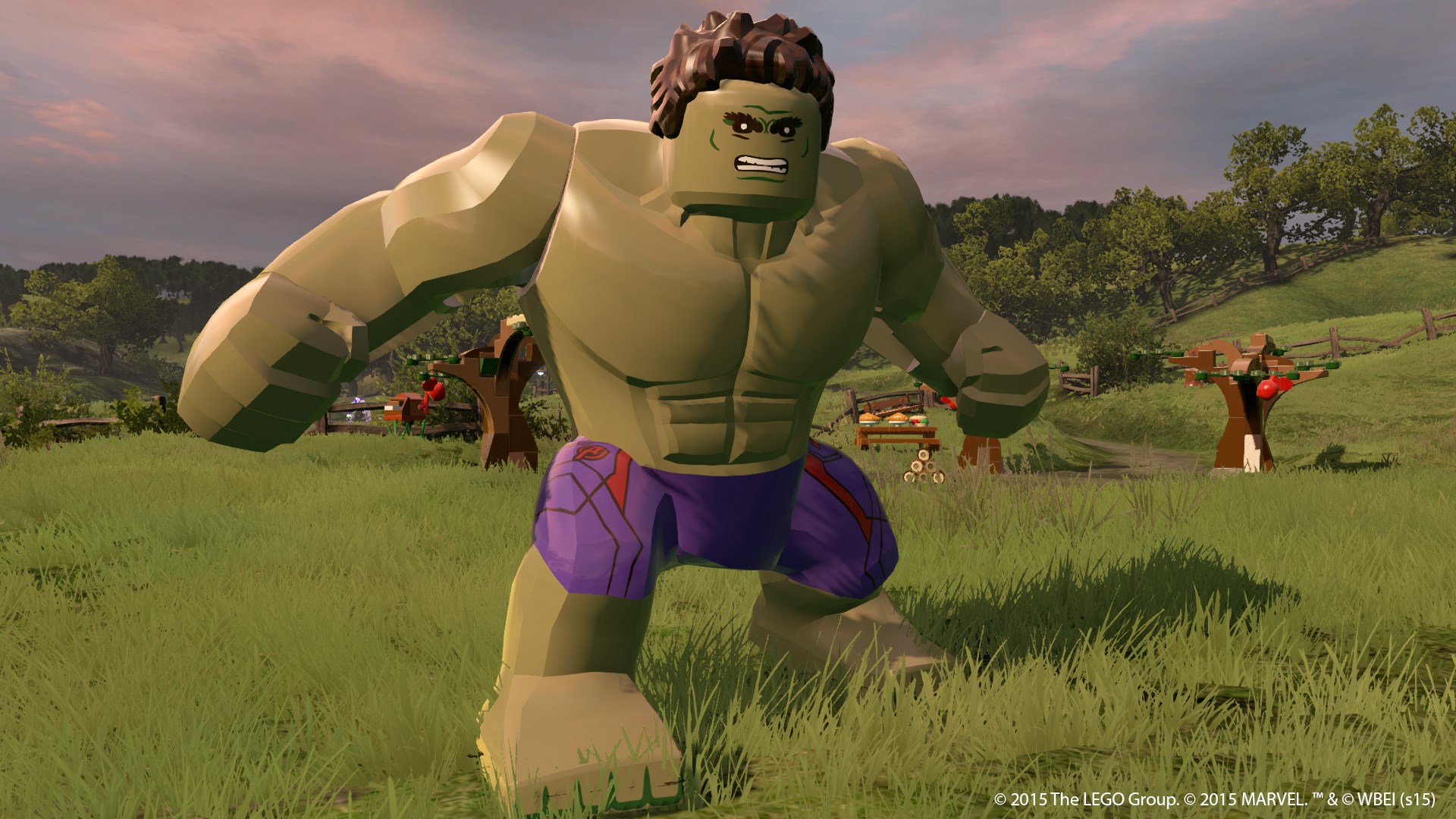 Despite the introduction of LEGO Dimensions, Warner Bros. Interactive has no plans to stop creating one-off LEGO games.
LEGO Marvel's Avengers game director Arthur Parsons told Polygon:
"One million percent this is not the last Lego standalone game. The first day Lego Dimensions was announced internally, we were told there will be a standalone video games alongside Lego Dimensions. People love Lego video games and we will continue to make Lego video games."
LEGO games have a tendency to tease future entries. As an example, LEGO Marvel Super Heroes teased LEGO Batman 3 in the post-credits. LEGO Batman 3 hinted at LEGO Marvel's Avengers. Unsurprisingly, the latter title has a tease as well.
"There's a tease at the end of this one too," Parsons noted. "But you'll have to play it to find out what it is."
In total, over 100 million LEGO games have been sold, Warner Bros. has confirmed. The series joins other notable franchises such as Mario, Pokemon, and Final Fantasy to accomplish the same feat.
The latest LEGO game – LEGO Batman 3 – will launch this fall.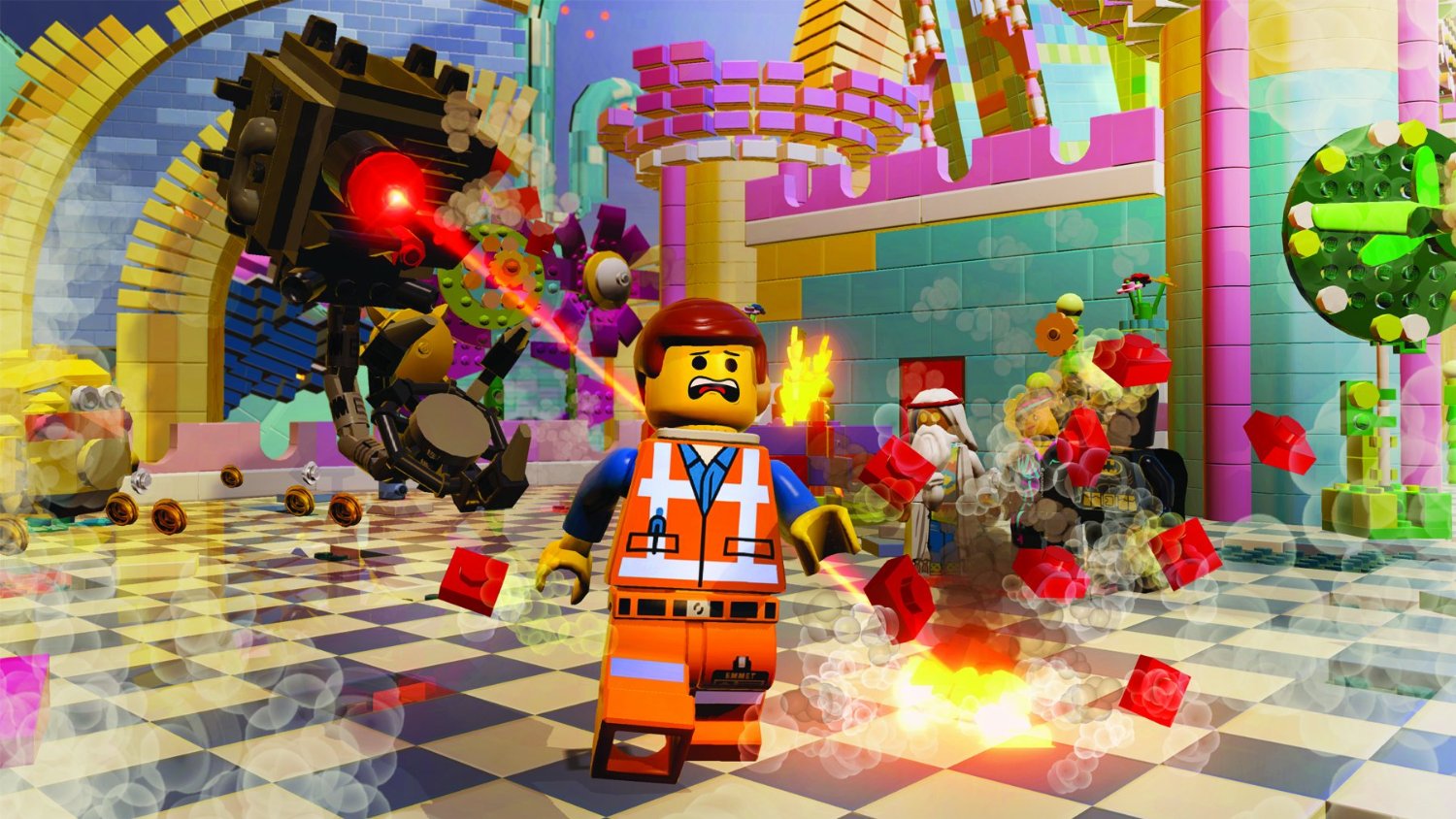 Warner Bros. Interactive has revealed today that their LEGO franchise of games– most recently LEGO The Hobbit, which comes out next month– has been a great success for them over the past few years, revealing that it not only sold 1.6 million units last year, but is the number two selling franchise so far in 2014:
"Since the start of 2013, WBIE has sold 1.6 million LEGO games, and it is currently the second biggest game franchise in 2014 year-to-date in terms of units sold, with 420,200 units. Another strong week could see the LEGO game franchise take the number one franchise spot.

"They also completely buck the sales trend with a huge shelf life. LEGO games are no longer seen as kids products and we ensure they're available on all platforms, both physically and digitally."

– Warner Bros. Interactive UK sales and marketing director Spencer Crossley
Crossley says he believes strong sales will continue into the new year, and that Warner Bros. has plans to expand the franchise onto new platforms going forward.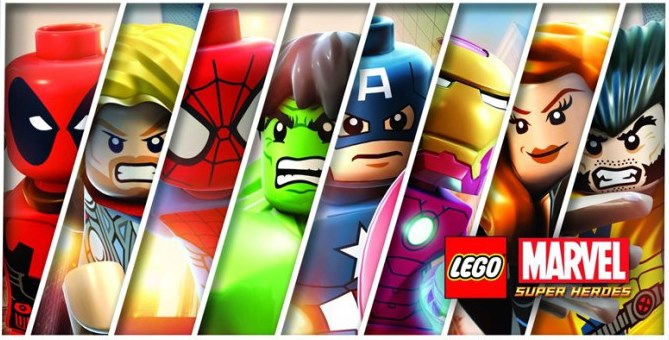 Warner Bros. is gearing up for its biggest LEGO video game campaign ever in the UK with the upcoming release of LEGO Marvel Super Heroes.
LEGO Marvel Super Heroes landed in North America late last month, but it won't be available in Europe until next week. As launch approaches, Warner Bros. will be going after older gamers through social media and press advertising. Also worth mentioning, LEGO Marvel has already been featured ahead of the TV show Marvel Agents of S.H.I.E.L.D.
Kids will be a core focus for Warner Bros. as well. The game will receive coverage in the kids press, such as front covers and competitions.
Warner Interactive's UK sales and marketing director Spencer Crossley told MCV:
"LEGO Marvel Super Heroes is our biggest LEGO video game launch to date with continuous above-the-line and experiential support throughout the campaign.

"This game not only appeals to our traditional kids audience, but also reaches a broader and older generation of Marvel superfans. We've seen a considerable broadening in the demographic of the market for LEGO video games since the huge success of LEGO Batman 2 and LEGO The Lord of the Rings and with the wider and deeper appeal of the LEGO Marvel licence, we're looking forward to appealing to a much bigger market."
So even though LEGO Marvel Super Heroes is due out tomorrow, we're just now getting a look at the handheld version. Here's a couple of screenshots showing Universe in Peril: