The long awaited 2nd batch of Mario Kart 8 DLC along with its new update which includes the new 200cc mode is finally here! The update itself is approximately 250MB, while the DLC is 970MB. Yes, close to 1GB.
Here's what you'll find in the new update:
NOTE: Update is required to download the second DLC pack
– 9 new Mii suits added: Wario, Pac-Man, Olimar, Bowser, Sonic, Toad, Villager, Rosalina and Mega Man
– 200cc class added
– Added sparks effect when braking in 200cc class
– Added braking on the Wii Remote by pressing the B, 1 and 2 buttons at the same time
– Added ability to add CPU players for online custom rules (only human players will be counted for scoring)
– Press Minus to display the map on the TV screen with the Pro Controller, Classic Controller, Wii Remote + Nunchuk
– On the Animal Crossing circuit, seasons are not random when you play Time Attack (you only have Summer)
– 10 new stamps for Miiverse
– Various bug fixes
Once you boot up the game, you'll be prompted to download the new update. Simply wait, and once it's done you can go have fun!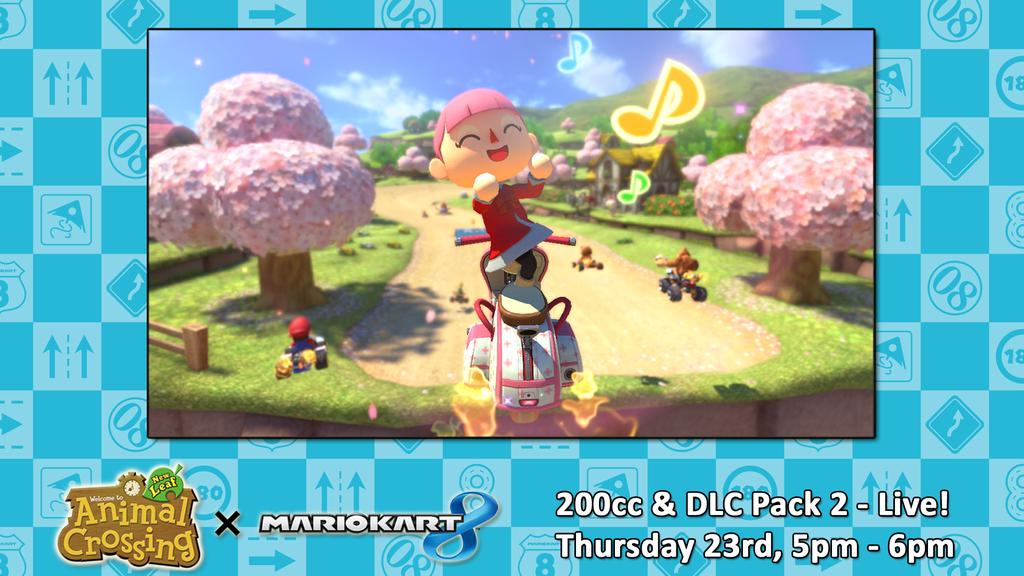 Nintendo UK will be holding a special stream for Mario Kart 8 tomorrow. As the new DLC is launching, Nintendo will be showing off the new tracks as well as the 200cc mode. The stream will go live at 5 PM in the UK, which is 12 PM ET / 9 AM PT.
Join us live from 5pm tomorrow, as we play through the new tracks and 200cc mode in #MK8! http://t.co/HrxEfvr5uq pic.twitter.com/bJCaV7DbA0

— Nintendo UK (@NintendoUK) April 22, 2015
Mario Kart's new 200cc update along with its second batch of DLC is less than 48 hours away, and with that comes some maintenance scheduled to make sure everything is working fine on release day!
This often happens prior to new updates, so you can expect the update to go live soon after the maintenance is over.
Maintenance times are as follows:
NA (PST): April 23rd, 2015 — 12:50AM-2AM
NA (EST): April 23rd, 2015 — 3:50AM-5AM
UK (BST): April 23rd, 2015 — 8:50AM-10AM
EU (CEST): April 23rd, 2015 — 9:50AM-11AM
JP (JST): April 23rd, 2015 — 4:50PM-6PM
Thanks to IGN, we have yet another video comparing the upcoming Mario Kart 8 DLC courses Baby Park, Ribbon Road, and Neo Bowser City to tracks from their original games. Catch it below.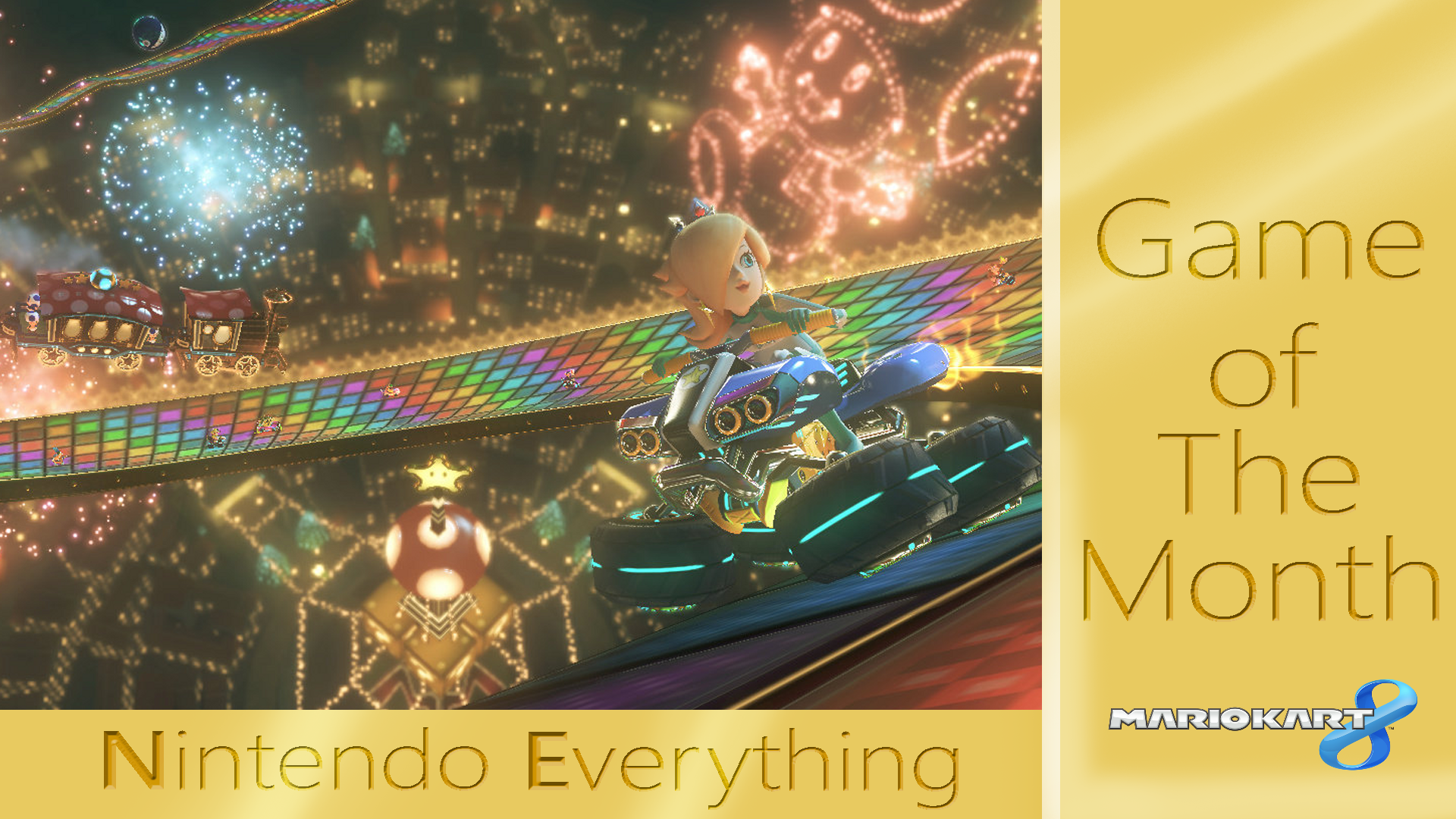 The newest installment on the Wii U breathes life into a series that was quickly losing its charm and magic
The illustrious Mario Kart is a series that's been around since SNES and has touched the hearts of millions across the globe with its simplistic-yet-addictive and sometimes-competitive gameplay. We've seen the series grow exponentially in features and gimmicks with each new generational entry, but there's always been one thing in particular that they've all had in common that was causing the series to dwindle in its excitement and keeping it from its full potential: speed.
Now, just to be clear, I've always loved and will continue to love Mario Kart. It's held a special place in my heart since I first played it as a child on the Nintendo 64, but as I've grown and watched it evolve with each new entry, whether handheld or console, my interest in Mario Kart began to tank, specifically after Double Dash!!. I didn't have any animosity towards the series (except for Mario Kart Wii) – it'll always be in a league of its own – but as I began to delve into other racing games across various platforms, quickly becoming one of my favorite genres, it was hard to go back to Mario Kart expecting an immersive, adrenaline-fueled experience games like Burnout, Need for Speed, Extreme G Racing, or F-Zero would give me. After a while, even games that had the same power-up/items mechanics it had like Wipeout, Blur, Split/Second and, in a more obscure sense, Twisted Metal started to feel superior to Mario Kart. I'd still go back and play Double Dash!! and 64 from time to time with friends, but despite the merriment of the occasion, I couldn't play more than twenty minutes at a time before wanting to go to sleep. The excitement was lost for me. I preferred to watch from a distance.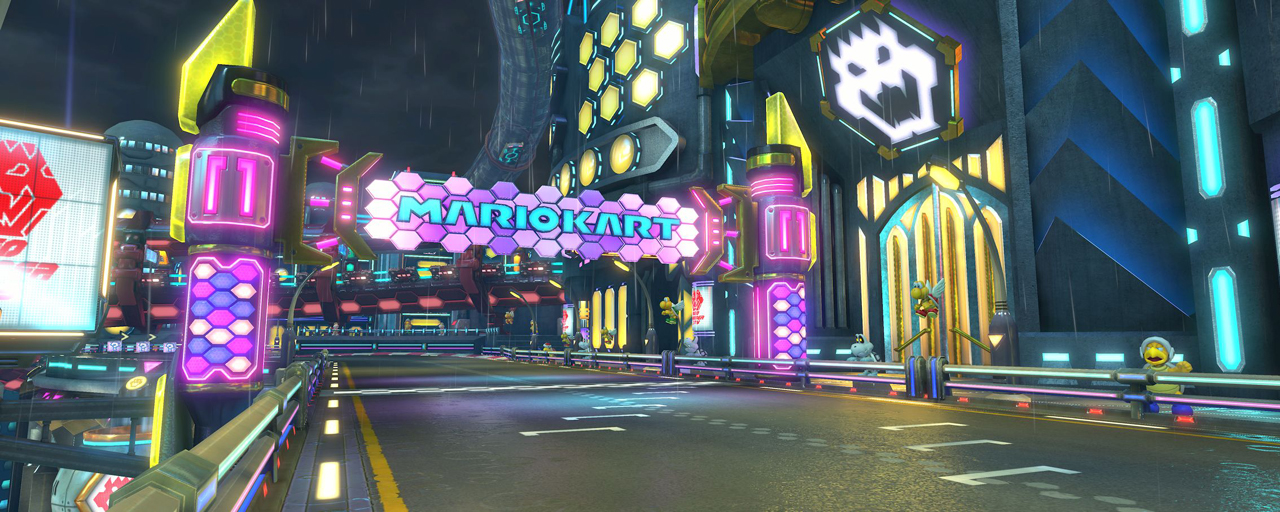 GameXplain has put together a video comparing the Neo Bowser City track in Mario Kart 8 and Mario Kart 7. You can watch it below.
This week's Nintendo Minute gives us another look at next week's Mario Kart 8 DLC. Take a look at the video below.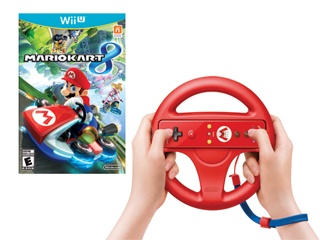 Nintendo has a new refurbished game bundle up on its online store. You can grab a copy of Mario Kart 8, a Wii Remote Plus, and a Wii Wheel for $60. A few extra dollars will probably be needed for shipping as well.
If you're interested, place an order here.