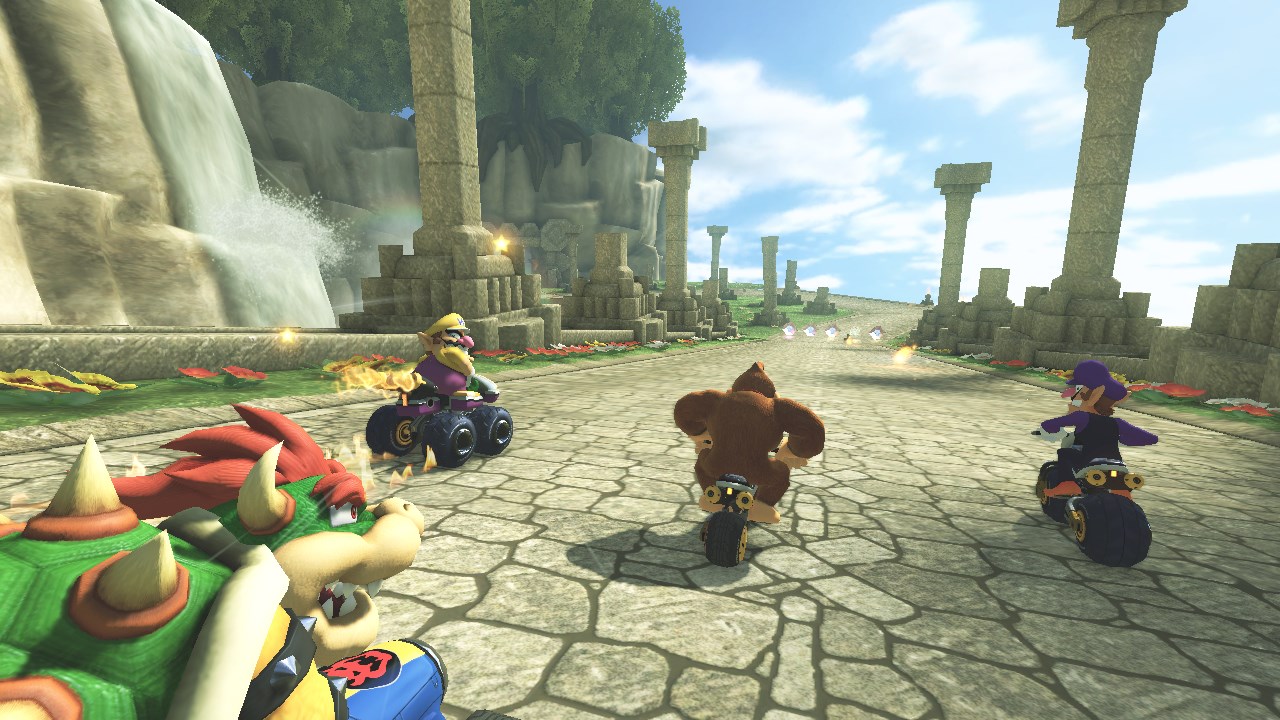 Bumping this to the front page so that those of you who missed the video last night can check it out. I also forgot to mention that towards the end, Austin and I go over some of the feedback you guys left in the form we posted last weekend!
---
Now that Mario Kart 8 is officially here, Austin and Brian devote nearly an hour to talk about Nintendo's new racer. Might this be the start of another new series on Nintendo Everything? That's up to you guys!
Just when I thought I saw it all… well, this is certainly amusing!
Update: Here's a quote from Nintendo of America president Reggie Fils-Aime, for what it's worth!
"The early response to Mario Kart 8 demonstrates that the best days for Wii U are still ahead. This year's E3 is just days away, and it will be all about the future games for Nintendo platforms. This milestone is a great place to start!"
---
In its first weekend, Mario Kart 8 managed to sell more than 1.2 million units worldwide, Nintendo has announced. That number applies to The Americas, Europe, and Japan from May 29 to June 1.
Nintendo of Europe president Satoru Shibata said:
"Such positive early feedback for Mario Kart 8 reinforces the great gameplay experiences that Wii U currently offers. With Nintendo set to showcase its future releases at E3 next week, this is a great milestone going into the summer season."
Along with today's announcement, Nintendo shared sales figures for previous Mario Kart entries. The seven older Mario Kart games have combined to sell more than 100 million total units, an average of more than 14 million units per title.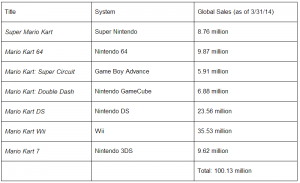 Source: Nintendo PR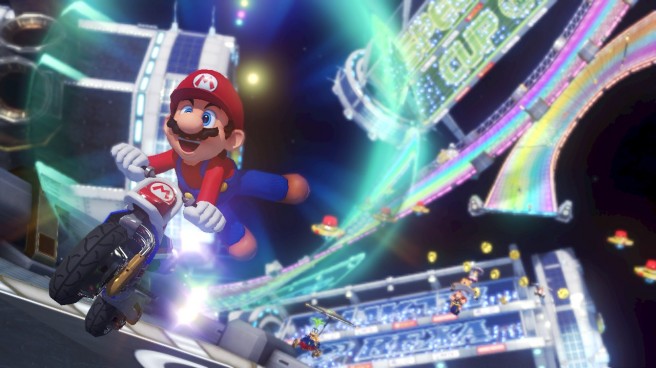 Mario Kart 8's items "are the most balanced in the history of the series", according to developers Hideki Konno and Kosuke Yabuki.
While speaking with GamesMaster about the Blue Shells, the two developers said:
Blue Shells provide a certain level of tension that helps maintain the excitement right up until the very end of a race. Of course we pay particular attention to balance. Through literally thousands of races, we've made numerous adjustments to get it just right. In our opinion, the items in Mario Kart 8 are the most balanced in the history of the series.
I'd have to agree with Konno and Yabuki here. With the amount of time I've put into Mario Kart 8 thus far, I definitely get the impression that the items are very balanced this time around, especially compared to some of the series' previous entries.
Thanks to joclo for the tip.
Mario Kart 8 is finally available around the world. How are you all enjoying the game thus far? We want to know!
Austin and I plan on putting up a little feature about Mario Kart 8 in the near future, and we'd love to receive some feedback from you guys. Simply fill out our little form here and you'll be good to go! If you have any additional comments, you can send them in via email or in the comments section below.
Thanks all!
Thanks to Jake for the tip.