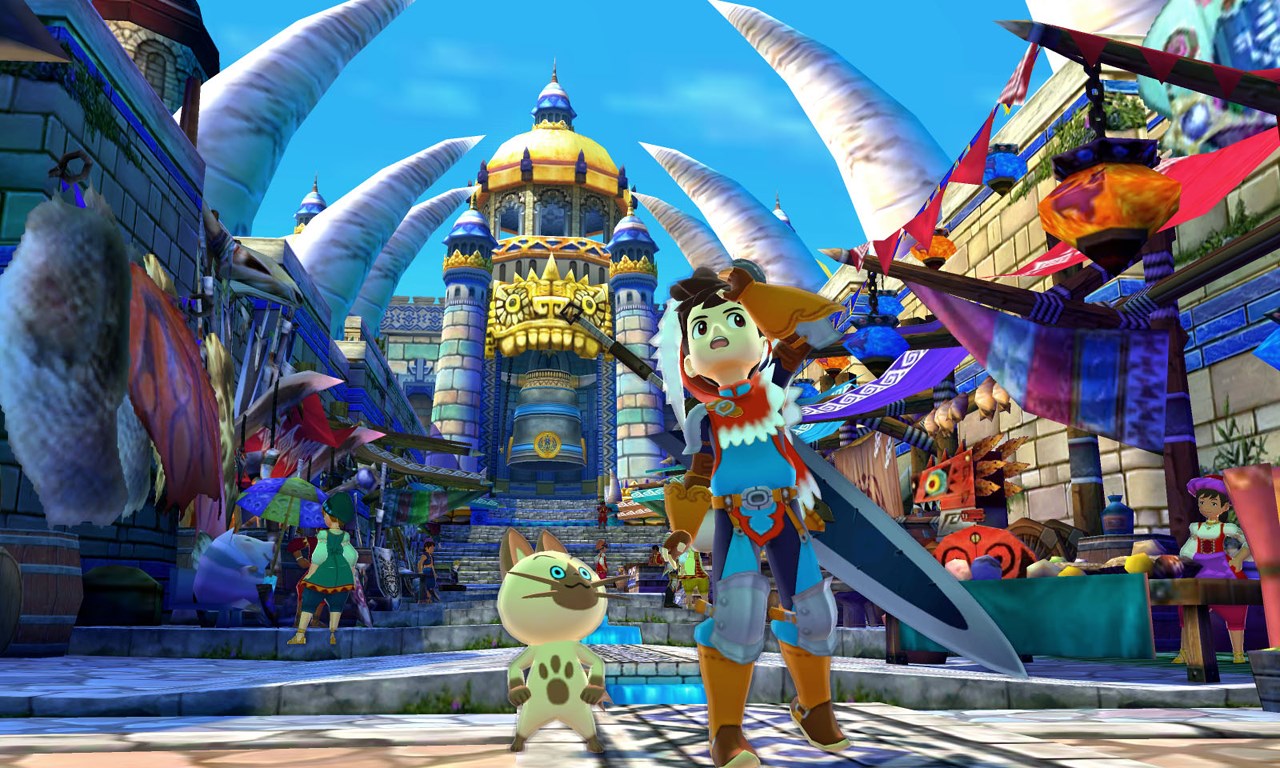 The latest issue of Famitsu contains a ton of details about Monster Hunter Stories. We shared information translated from the magazine earlier this week based on the article, but now we have details from the developer interview as well.
Development on Monster Hunter Stories began two years ago. However, it's a project that's been five to six years in the making, and it's something that came about due to some fans wanting an RPG.
Monster Hunter has focused on strengthening the player character, but it's about monsters. In this game, as there are plenty of people who like monsters, it is more of a sport to use them. The team took an approach to allow those who love the Monster Hunter world itself to experience it.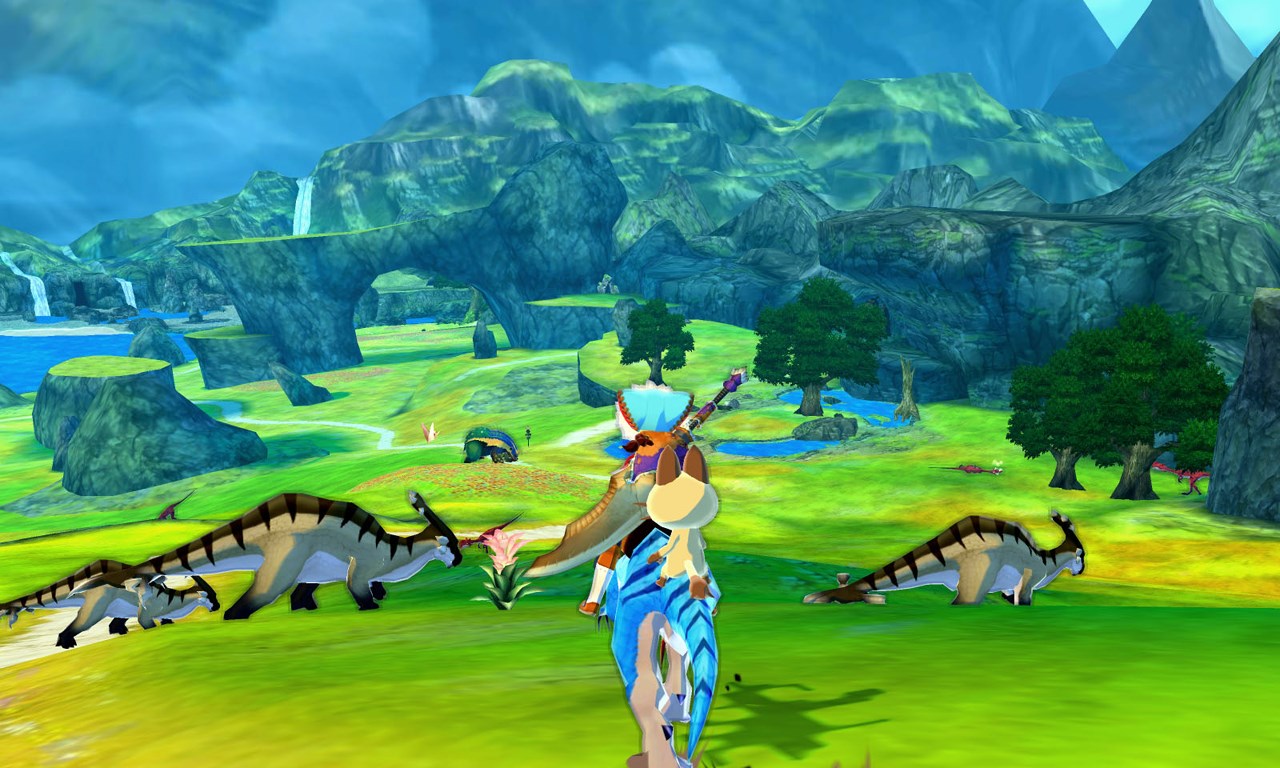 Capcom issued another round of Monster Hunter Stories screenshots today following yesterday's initial blast. Check them out below.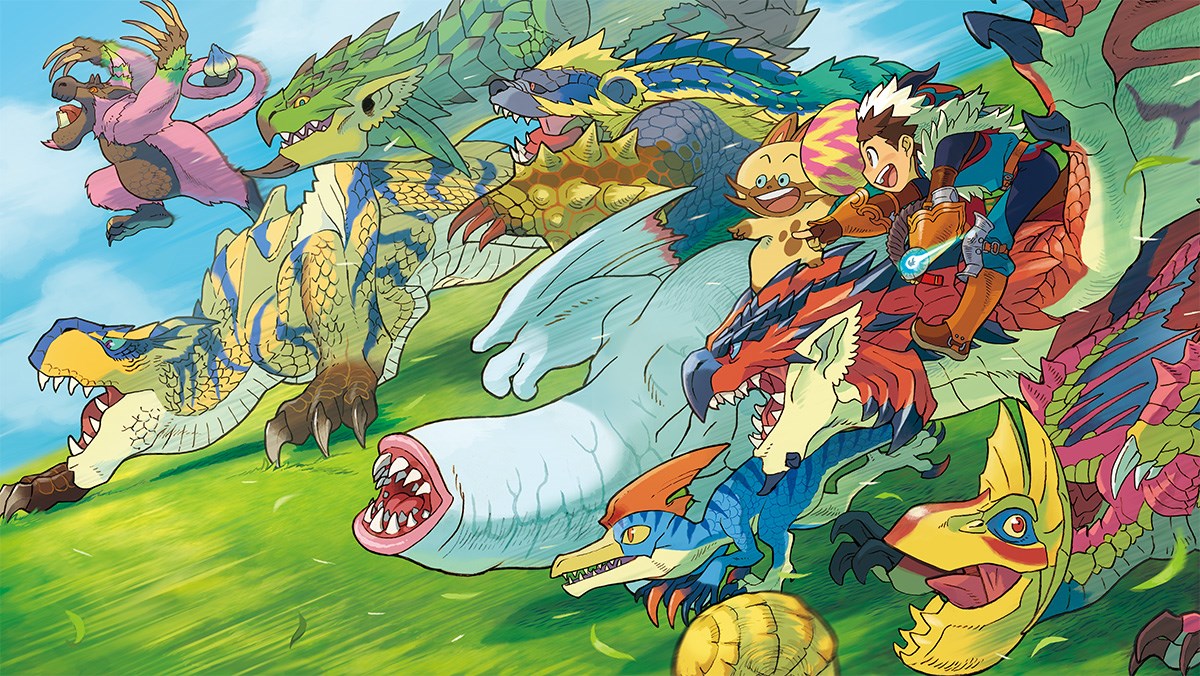 Capcom launched the official Monster Hunter Stories website today. To access the page, head on over here.
We've gathered the first screenshots and art from Monster Hunter Stories below. The first translated details can be found here in our extensive report.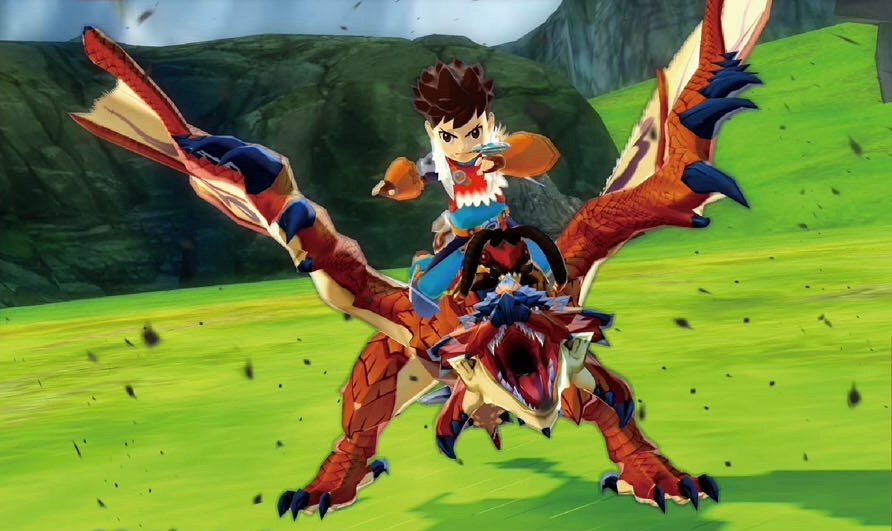 Monster Hunter Stories was announced way back in April. But it wasn't until the release of this week's Famitsu that proper information about the game was shared.
Monster Hunter Stories is an RPG set in the Monster Hunter world. It tells the story of "Monster Riders" who form bonds with monsters.
As noted in Famitsu, the title begins in the Rider Village. The protagonist receives a "Bond Stone" from the village chief, which is necessary to pass a trial and become a full fledged Rider. Nabir, who grew up with the protagonist, is a partner in the trial and is determined to see the world outside the village.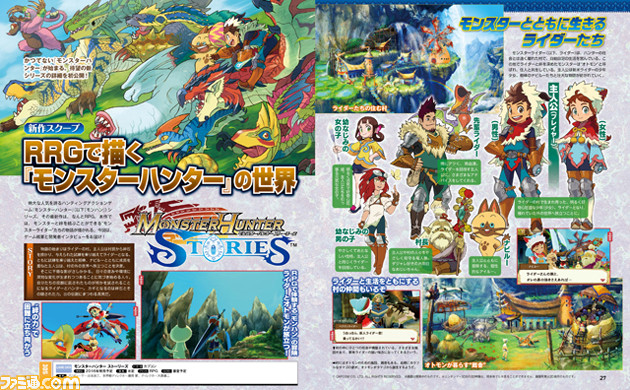 We'll finally be getting the first details about Monster Hunter Stories this week. The game is confirmed to be appearing in Famitsu in a six-page feature, so scans should be popping up tomorrow. We'll hopefully have translated details for you as well!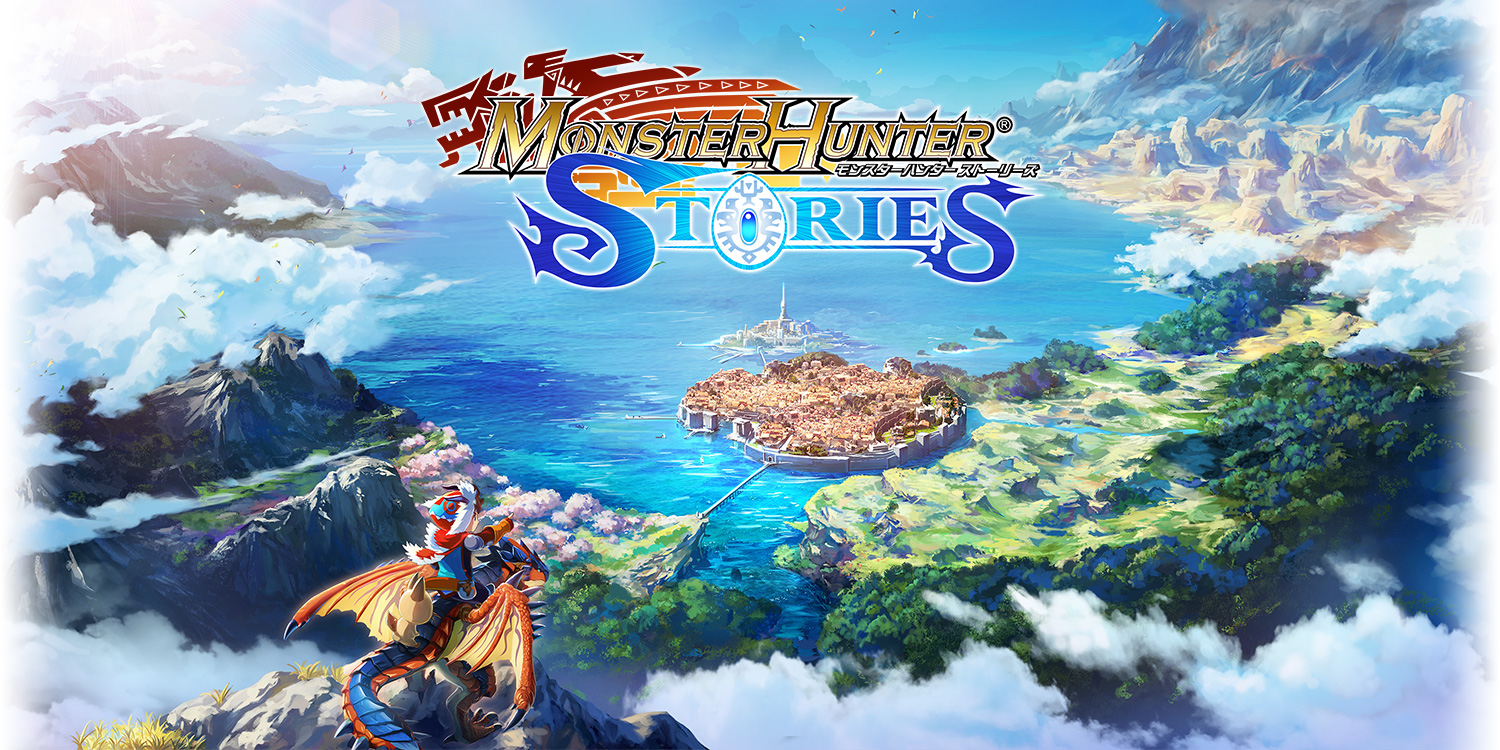 We haven't heard much about Monster Hunter Stories since its announcement in April, but that should be changing relatively soon. Capcom confirmed during its Monster Hunter Tokuban 2015 Summer live stream event today that the game will be playable at the Tokyo Game Show. The expo will run between September 17 and September 21.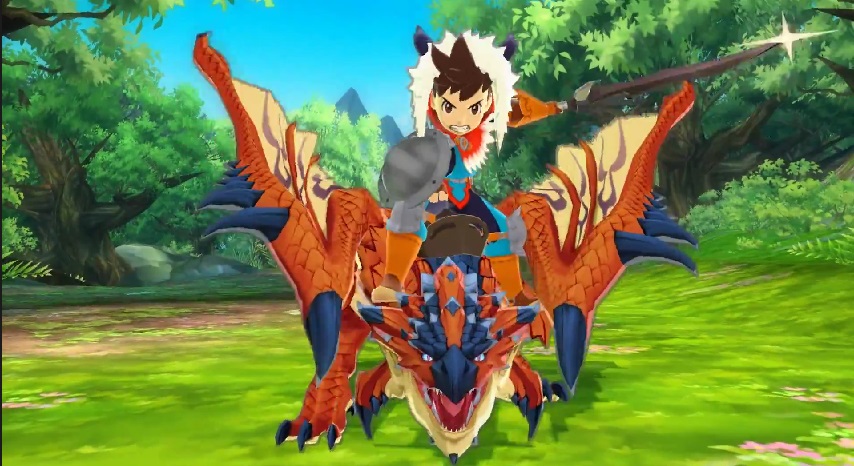 Capcom has shared a bit more on its latest financial results.
The most notable piece of Nintendo news is that, as of March 31, 2015, the company has shipped 3.4 million copies of Monster Hunter 4 Ultimate worldwide. As previously mentioned, 1 million of the game's shipments came from the west. Capcom originally projected a shipment of 3.9 million units, though they weren't too far off.
Capcom's new "title related to Monster Hunter" for 3DS, which is almost certainly Monster Hunter Stories, has a projection shipment now as well. Capcom is looking to have 2.5 million copies of the game out in the market by March 31, 2016.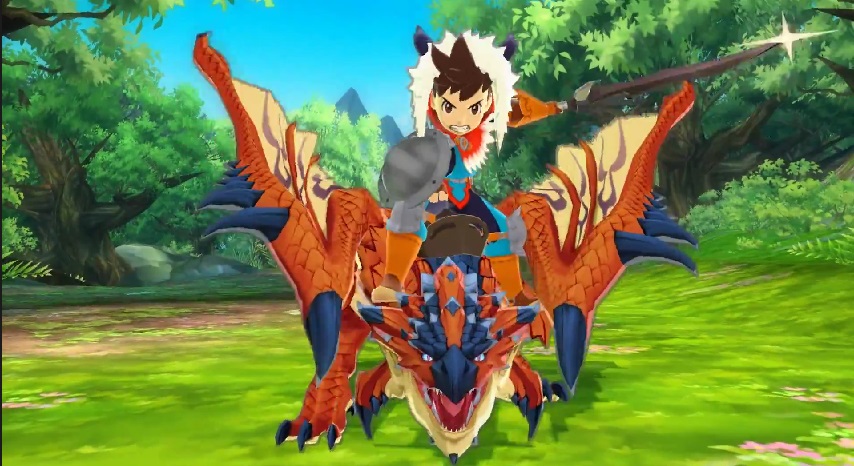 Monster Hunter Stories has been a long time coming from Capcom. In a message from series producer Ryozo Tsujimoto, he reveals that the company began designing the game roughly five years ago.
Tsujimoto said:
After having passed the 10th anniversary last year, this is a new challenge for the Monster Hunter series, that we've began designing since about five years ago. While staying true to the world of Monster Hunter, and a story that can only be told through an RPG, we'd like to pack it with fun and enjoyment that we can't even begin to describe with words. It is still in the middle of development, we'd like to offer you a new kind of excitement that is different from the conventional series, and the development staff are working on it in full-spirit.
Along with the above comments, Tsujimoto said Monster Hunter Stories will allow players to become "Riders" instead of Hunters. The RPG will tell the tale between the Riders and monsters.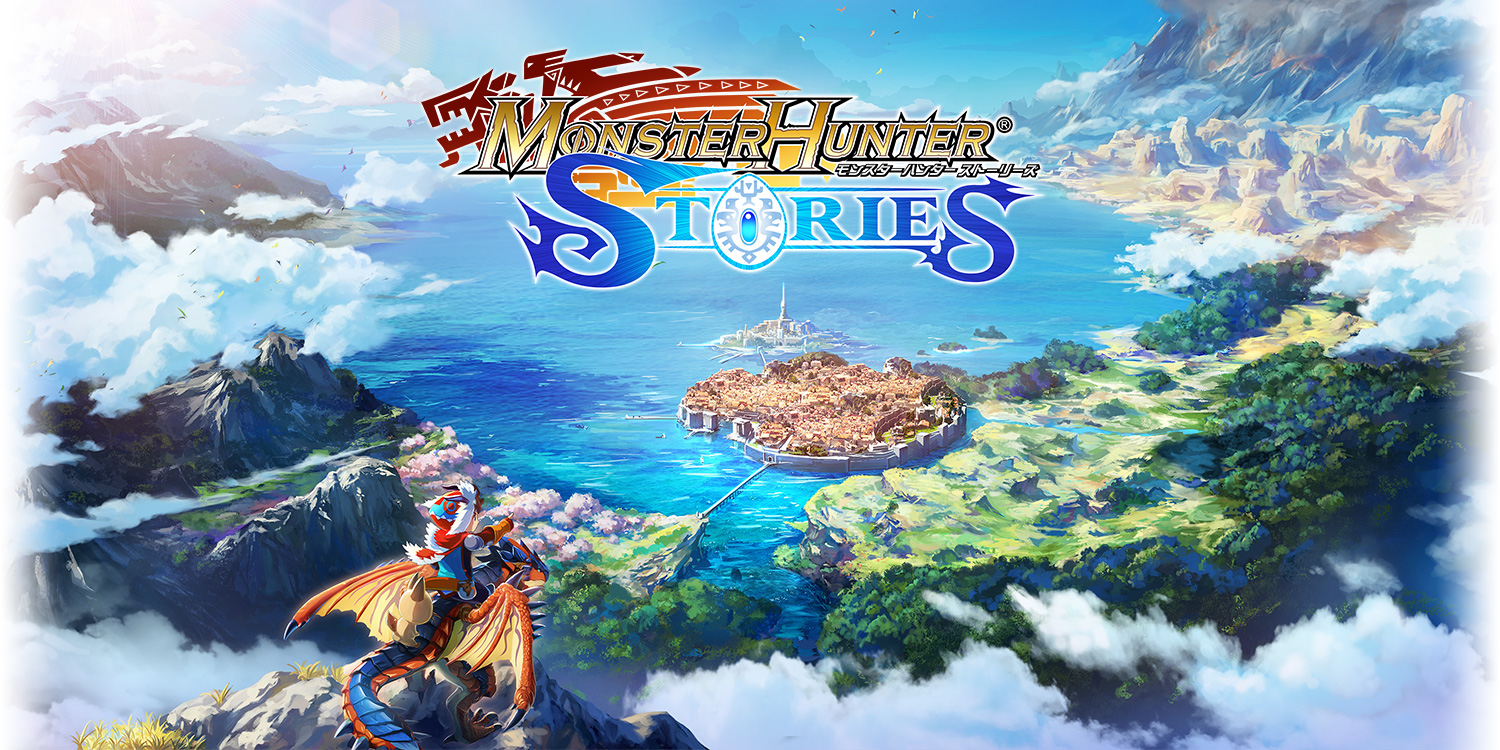 Monster Hunter Stories is in development for 3DS, Capcom has announced.
We don't have many details at the moment, but it's confirmed that the game is an RPG. It's set for release in Japan sometime in 2016.
You can find the teaser site here. The debut video for Monster Hunter Stories is posted below.