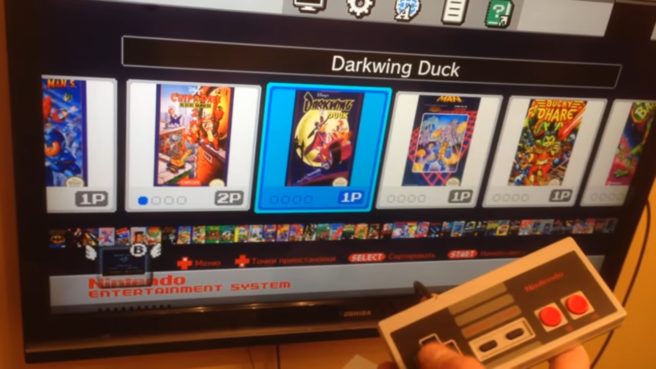 If what is shown in this YouTube video is to be believed, it appears that the NES Classic Edition has been modified in a way to enable it to play a host of other NES titles, such as Dragon Warrior, Duck Tales and more.
YouTuber Arcaderu posted a video of himself scrolling through his list of games available on his NES Classic Edition, claiming that he can choose from 60 games to play on the console as opposed to the 30 that the NES Classic Edition ships with. Arcaderu claims that the console had been soft-modded, and that he did not need to open the case to achieve his results. You can view the video below.
Whatever turns out to be the case here, it would be wise to take this with a grain of salt for now. Arcaderu says he'll release a video detailing the process of modding the device in the future, so keep an eye out for that if you fancy playing Darkwing Duck on your NES Classic Edition.