Nicalis and Studio Saizensen announced Blade Strangers last week. The game, a fighting title featuring characters from Cave Story, Code of Princess, and Umihara Kawase, will be out later this year on Switch. Get a look at the official boxart above.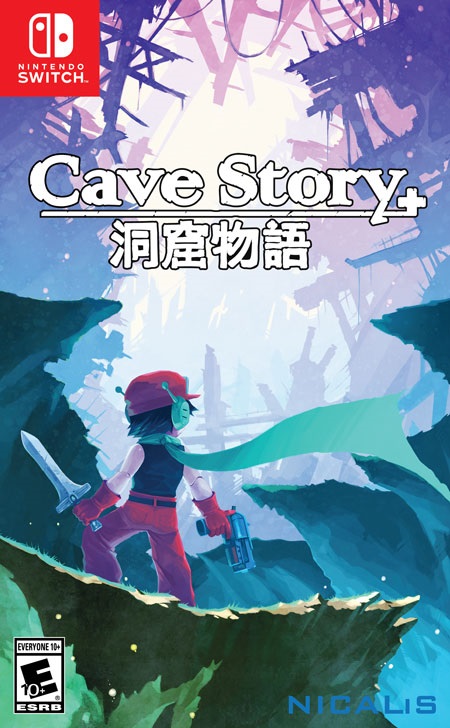 NintenDaan has just uploaded a first look video of Cave Story +, you can catch the video below.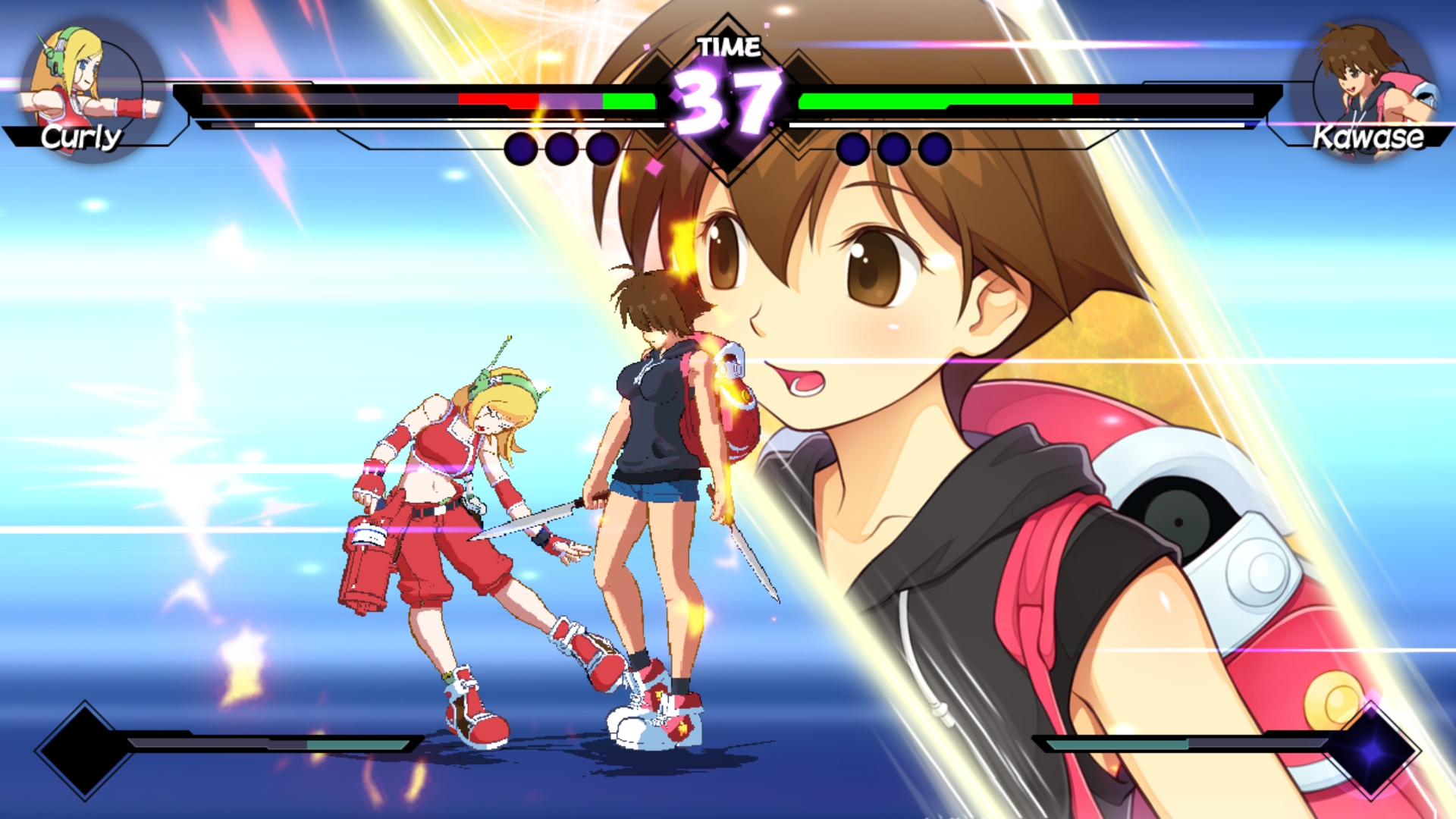 Last night, Nicalis unveiled a new Switch fighter from developer Studio Saizensen called Blade Strangers. We now have the full announcement about the game that mashes up characters from Code of Princess, Cave Story, and Umihara Kawase, including the confirmation of a Q4 2017 launch. Read it below.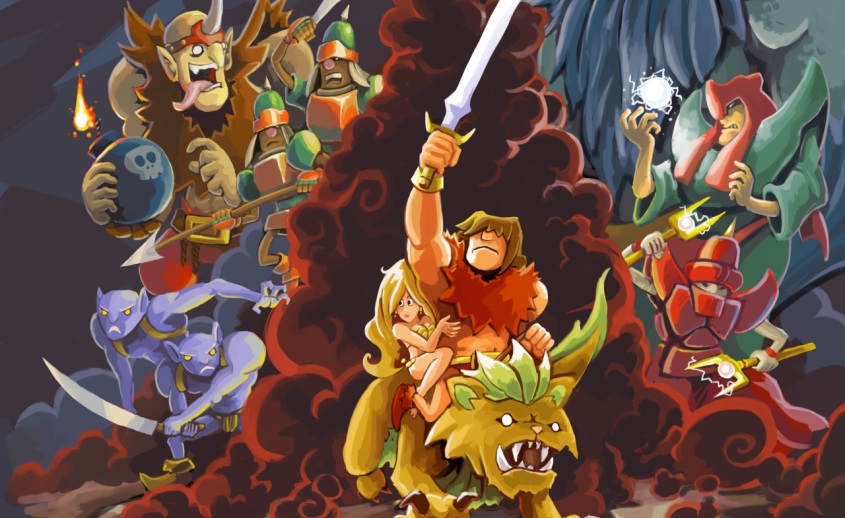 Nicalis' E3 2017 lineup is in. Believe it or not, everything the publisher intends to showcase is lined up for Switch.
The newly-revealed Blade Strangers will be present, along with The End is Night, and Ittle Dew 2+. We also now know that Tiny Barbarian DX is on the way to Switch.
Tiny Barbarian DX is a mix of 2D platforming action and combo-based hack-and-slash combat with a retro-style pixel art style. Two-player co-op, unlockable game modes, and homages to classic 8- and 16-bit games are included.
We've included a trailer for Tiny Barbarian DX below. You can also find the full rundown on Nicalis' E3 lineup after the break.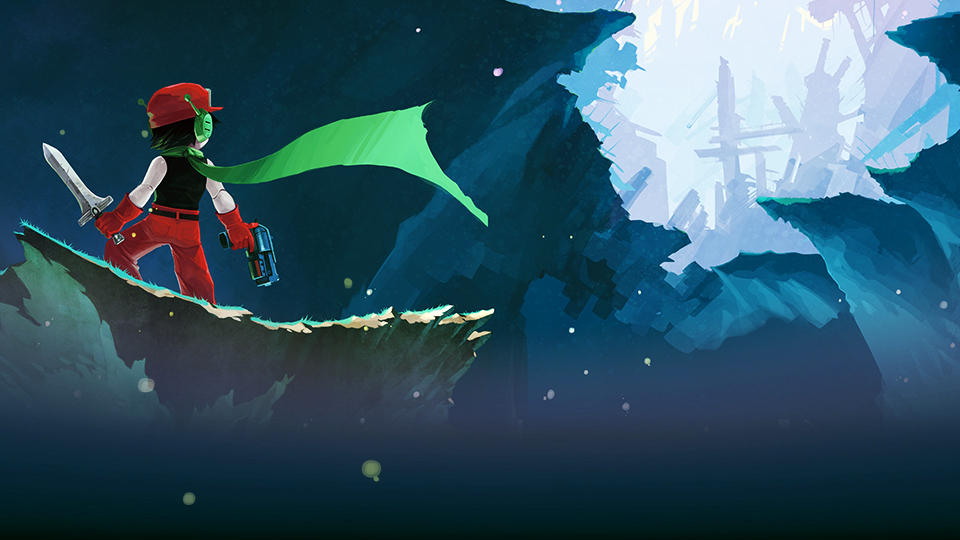 Cave Story+ was the final Nicalis game featured during Twitch's E3 2017 live stream. Check out the recording in full below.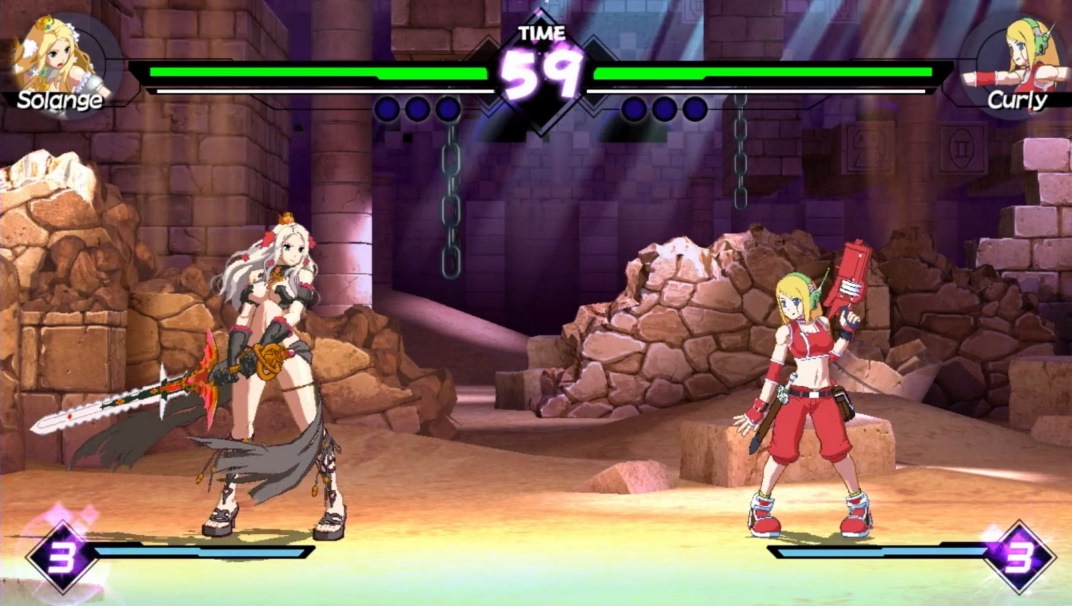 Update: Some additional details and footage:
– Mission Mode, Versus Mode, Training Mode, and Online Mode
– Mixes dynamic and speed of Guilty Gear and Street Fighter and easy inputs of Smash Bros.
– Characters were made as 3D models, and turned into 2D sprites
– Story Mode will have cut-scenes, characters clashing, etc.
– Story Mode is sort of like a traditional arcade mode
– Mission Mode has you taking on specific tasks
– Training Mode lets you practice with a dummy
– Announcing more characters later
– Stages from the actual games
– Will get updates after release
---
Studio Saizensen is working on a brand new fighter for Switch in addition to the PlayStation 4 and PC (plus arcades in Japan). Today, publisher Nicalis unveiled Blade Strangers during Twitch's official E3 live stream.
Studio Saizensen developed the 3DS game Code of Princess a few years back. Characters from that title are included here, along with several others. Curly from Cave Story and Kawase from the Umihara Kawase series (Yumi's Odd Odyssey) are also in.
We'll have more details and first footage shortly.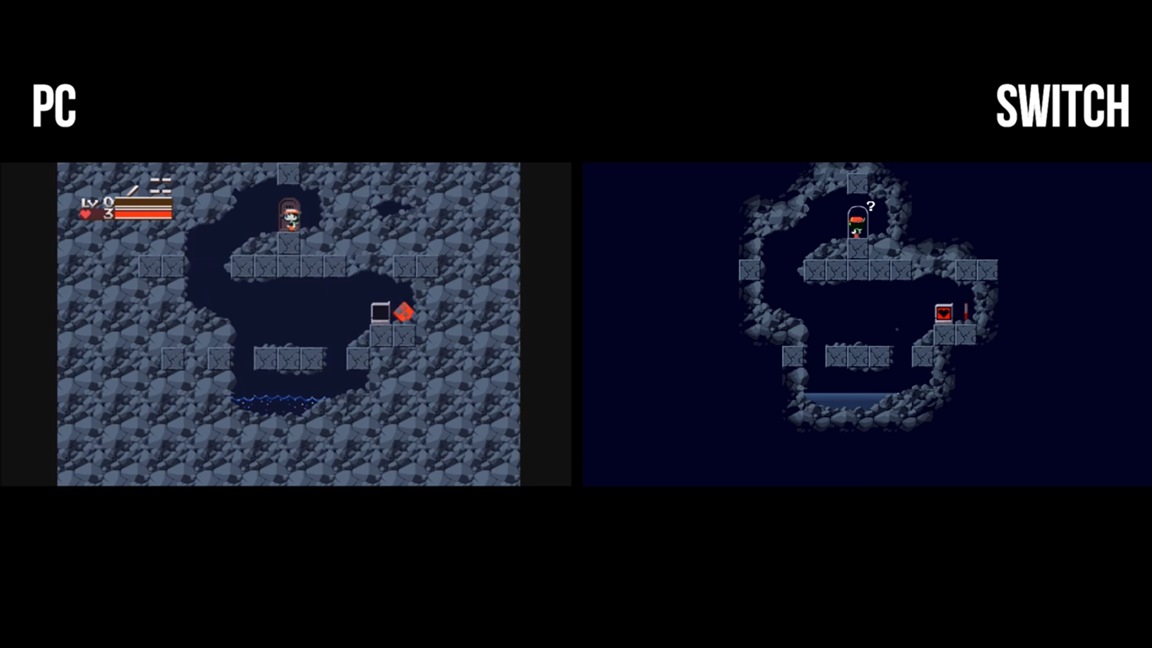 A new Cave Story+ video is live showing how the new release on Switch compares to the PC version. Have a look at it below.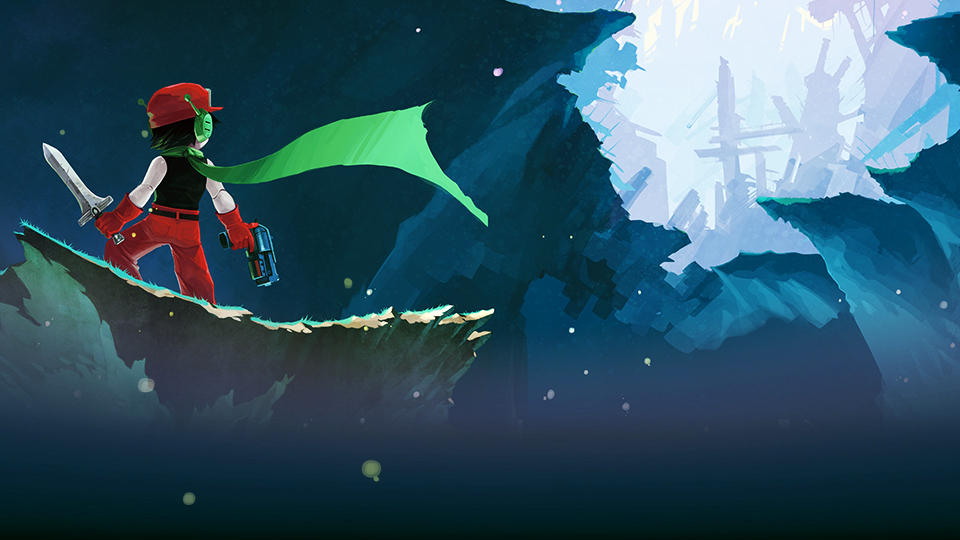 Nicalis will soon be putting out Cave Story+ on Switch. For a look at the game running on Nintendo's console, view the video below.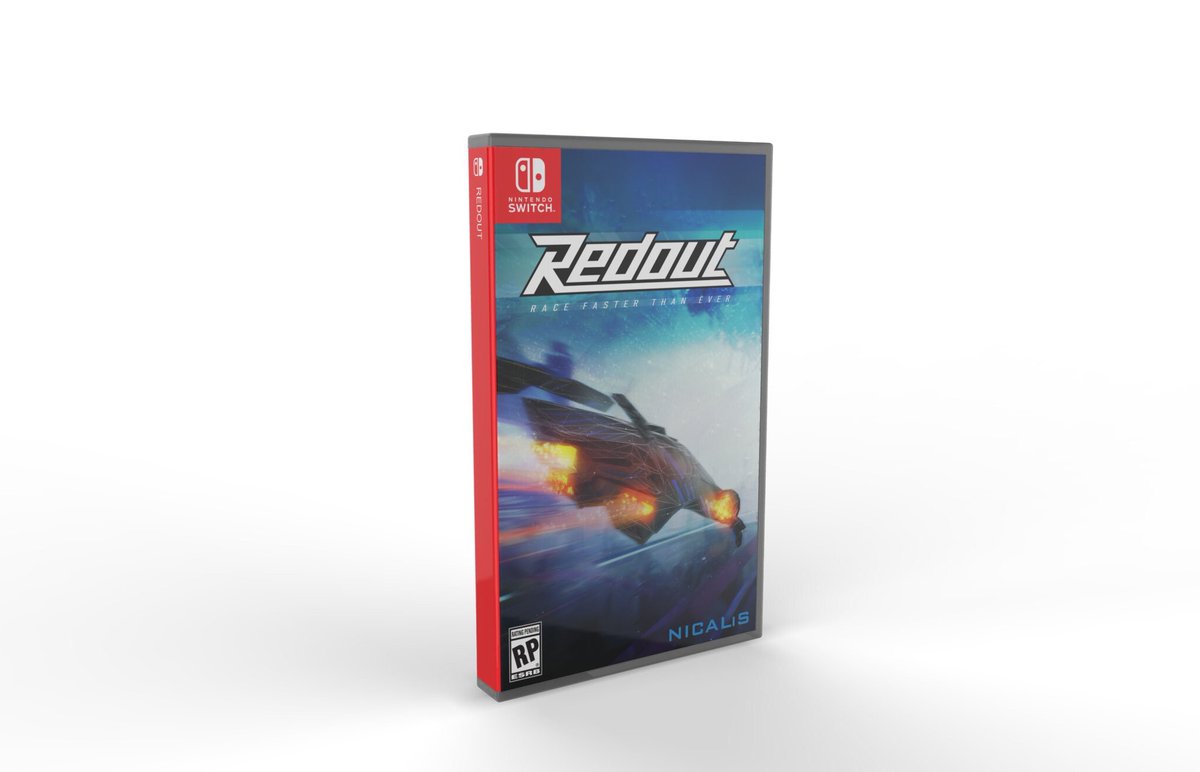 Nicalis hasn't said when Redout will be available on Switch. But going off of GameStop, it could be out within a couple of months. In its weekly ad, the retailer claims that the title is set to launch on July 25.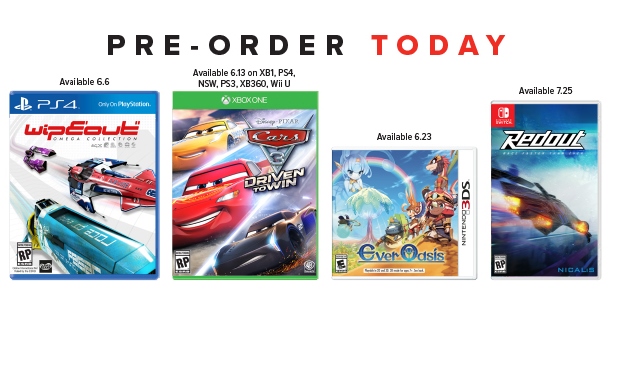 GameStop isn't just going out on a limb here. What's encouraging is that Amazon and Best Buy both have July 25 listed on their websites as well. And with GameStop coming out in its ad with a July 25 release date, hopefully Redout will in fact be out on Switch next month.
---
Nintendo Everything is a participant in the Amazon, Best Buy, and GameStop affiliate programs. The website may receive a partial commission through orders placed with these retailers.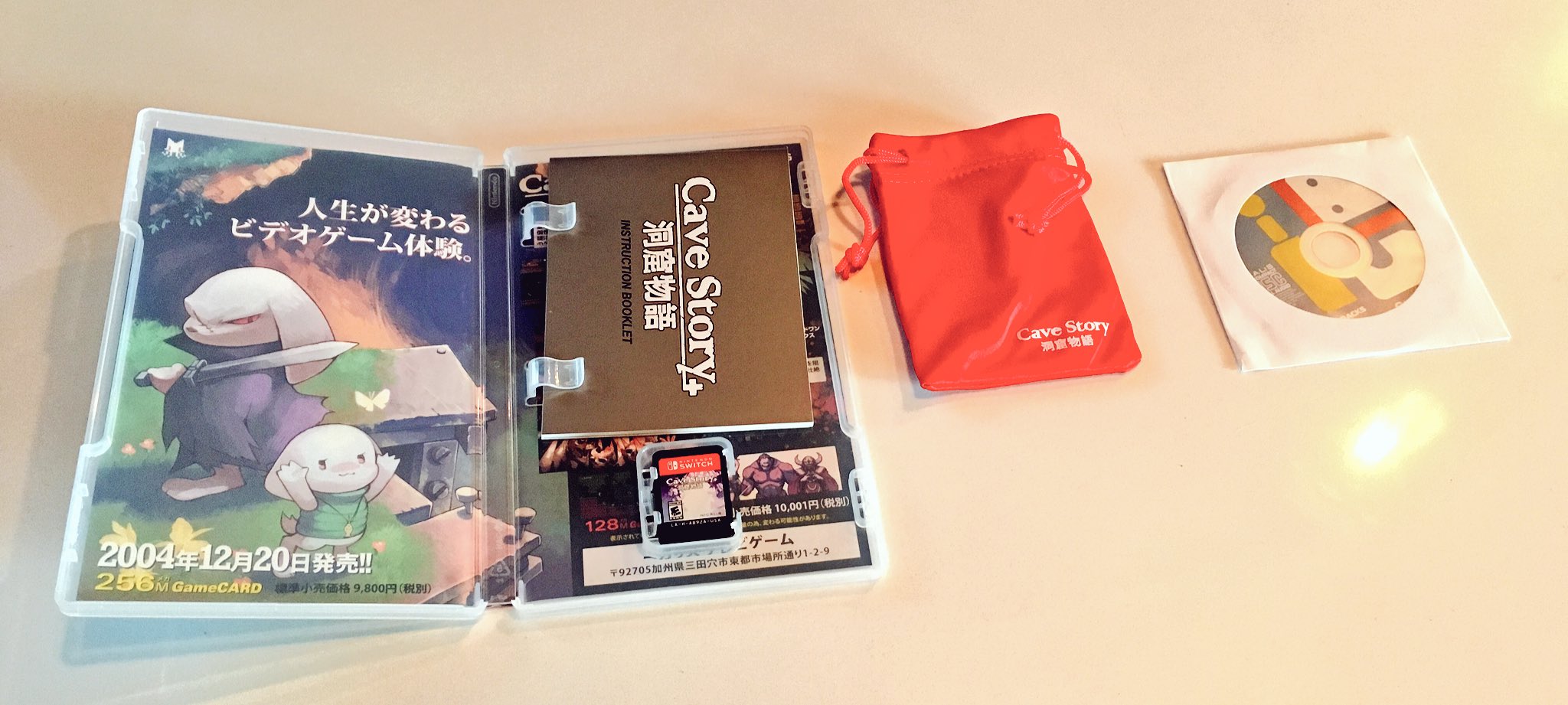 Nicalis uploaded a few photos showing the full contents of what consumers can receive when they pick up a physical copy of Cave Story+ on Switch when it launches this month. See the images below.