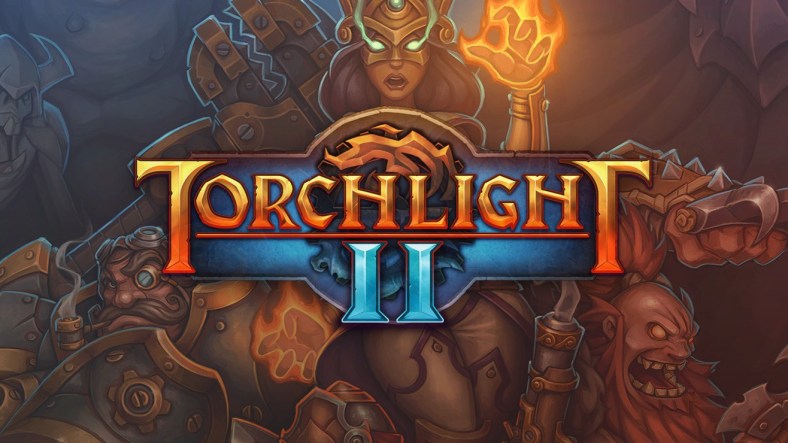 A new update for the action-RPG Torchlight II is now available. It includes feature improvements, additional Transmutation Recipes and Pets, and more.
Below are the full patch notes: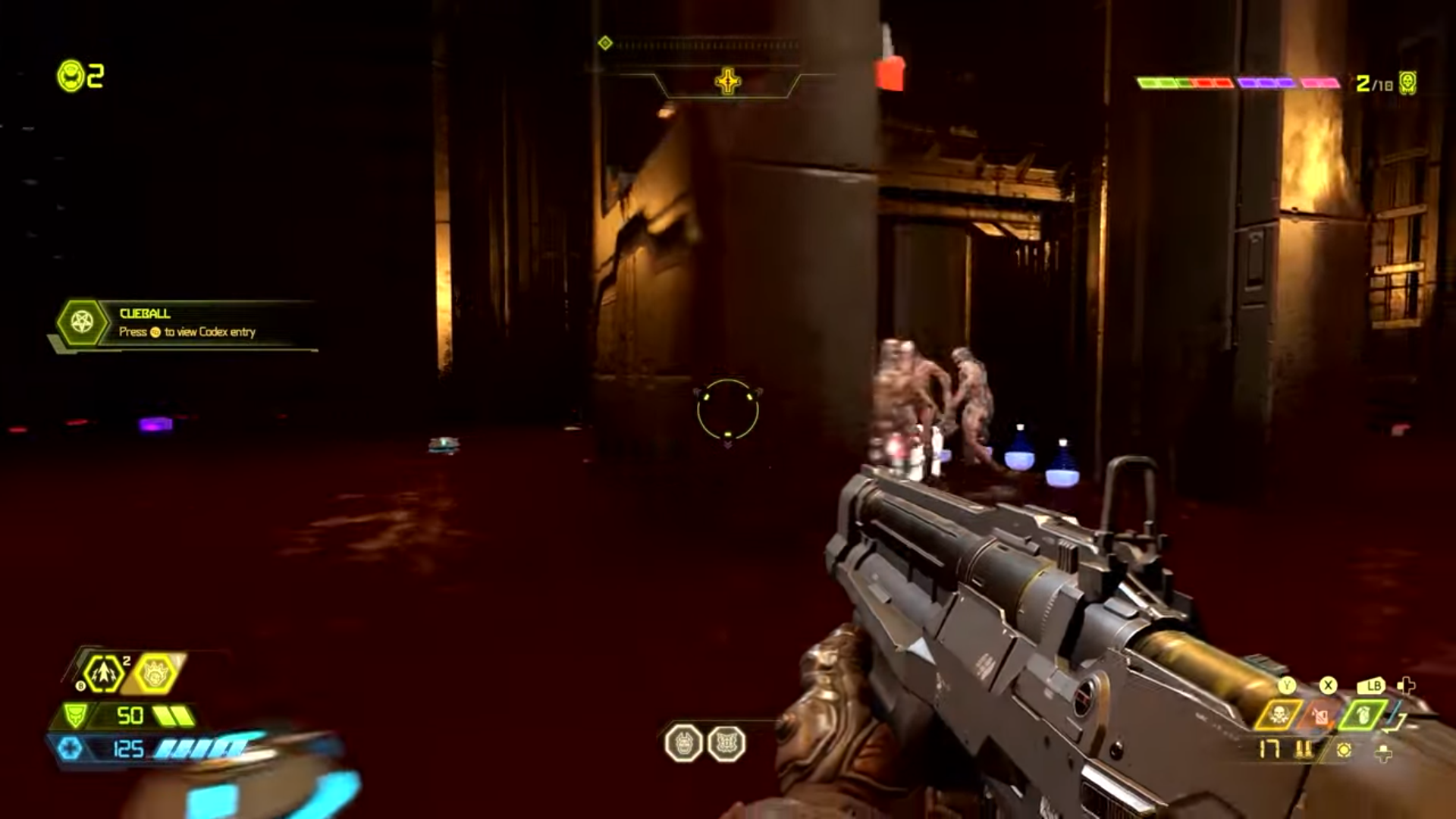 Several sites have released a substantial amount of Doom Eternal gameplay. We've taken the time to compile all of the relevant videos and they are available to view below. Make sure to check them all out for every bit of gory, demon slaying action to come in Doom Eternal.
While most of these previews are taken from the PC and Xbox versions of Doom Eternal, this will give a glimpse of what to expect in the Switch version coming later.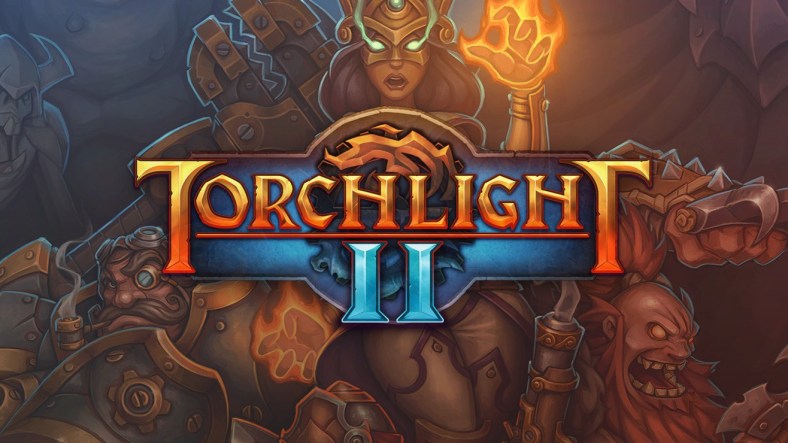 Torchlight II has been updated with some notable new features. The game now has Transmutation, a new pet, and more.
Below are the full details: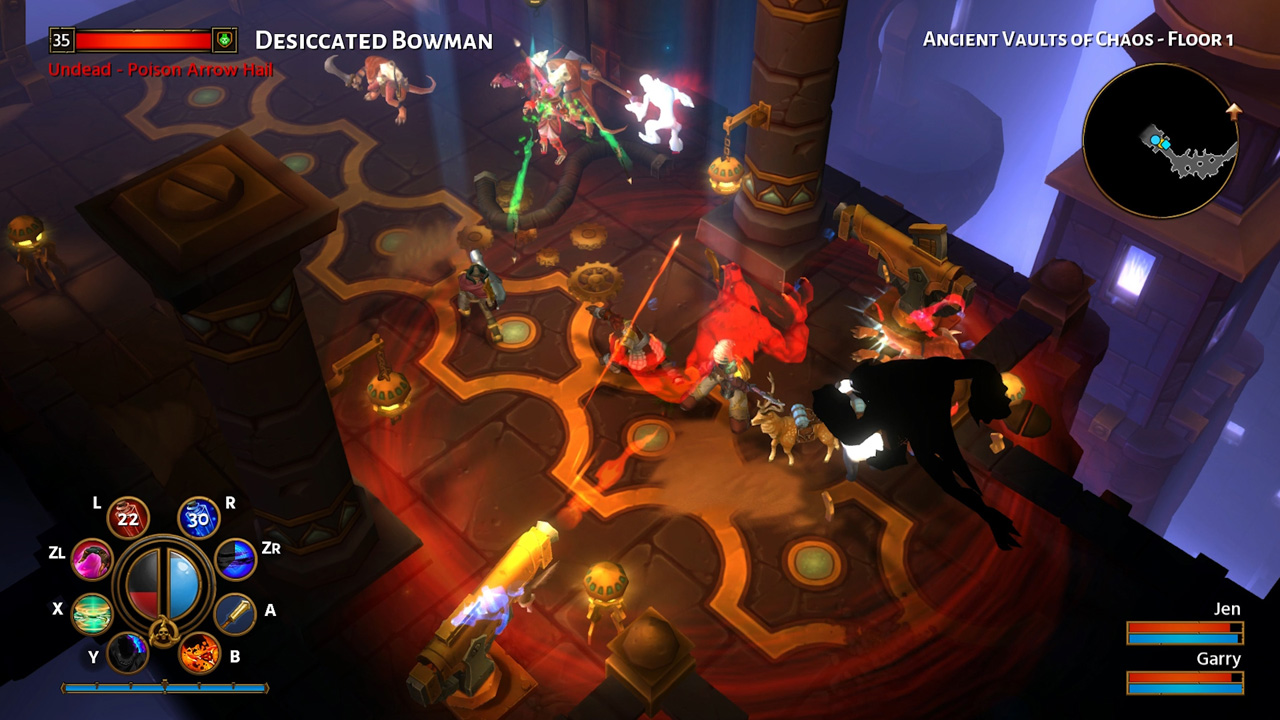 With Torchlight II arriving on Switch today, new footage is in showing off the game in action. Have a look at the gameplay below.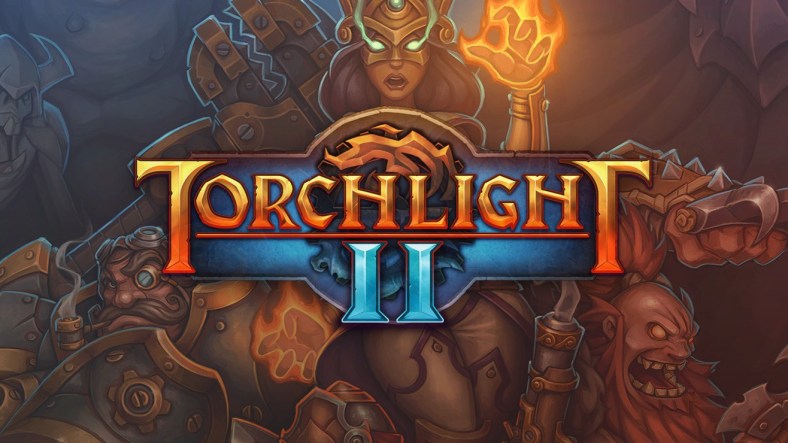 To celebrate the launch of Torchlight II on consoles, a new launch trailer has been published. Get a look at the video below.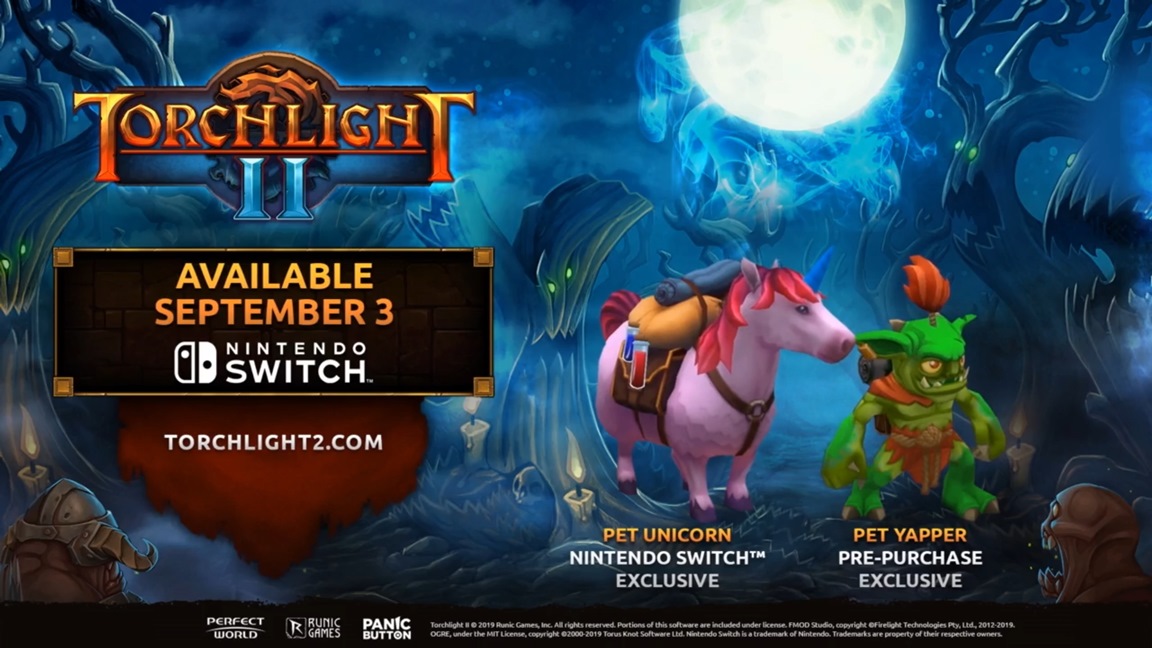 Torchlight 2 is landing on consoles in just a couple of weeks. Each platform will have an exclusive pet, and now we know what's in store for the Switch version.
Those who play Torchlight 2 on Nintendo's console will be able to access the Pet Unicorn, publisher Perfect World Entertainment and developers Runic Games and Panic Button Games revealed during today's Indie World Showcase. There will also be a Pet Yapper as a pre-purchase bonus.
Torchlight 2 launches for Switch on September 3. View a trailer below.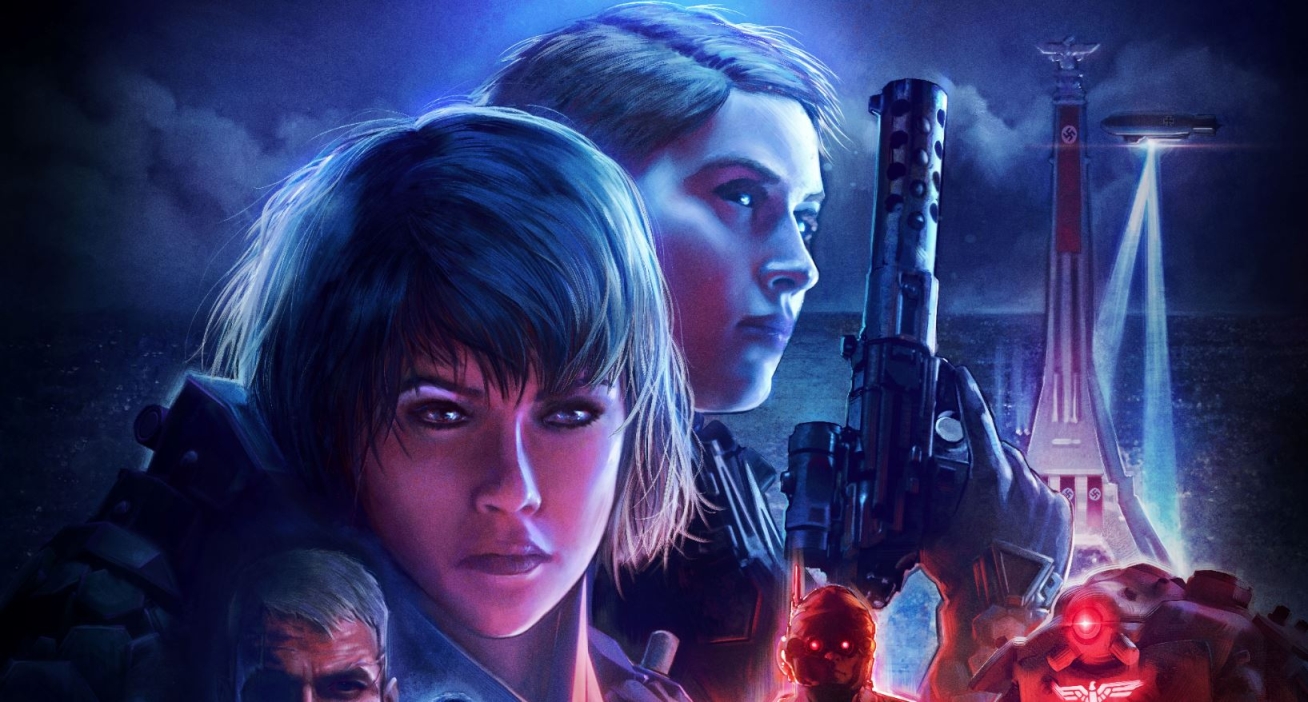 At the end of last week, Bethesda brought Wolfenstein: Youngblood to multiple platforms, including Switch. Digital Foundry has now examined the shooter in greater detail from a technical perspective.
Wolfenstein: Youngblood features a dynamic resolution. When docked, it tends to hit 720p more often than not, though there are still dips below that. Portable resolution tends to stick at 540p. Interestingly, the experience this time around seems to be a bit sharper than Wolfenstein II.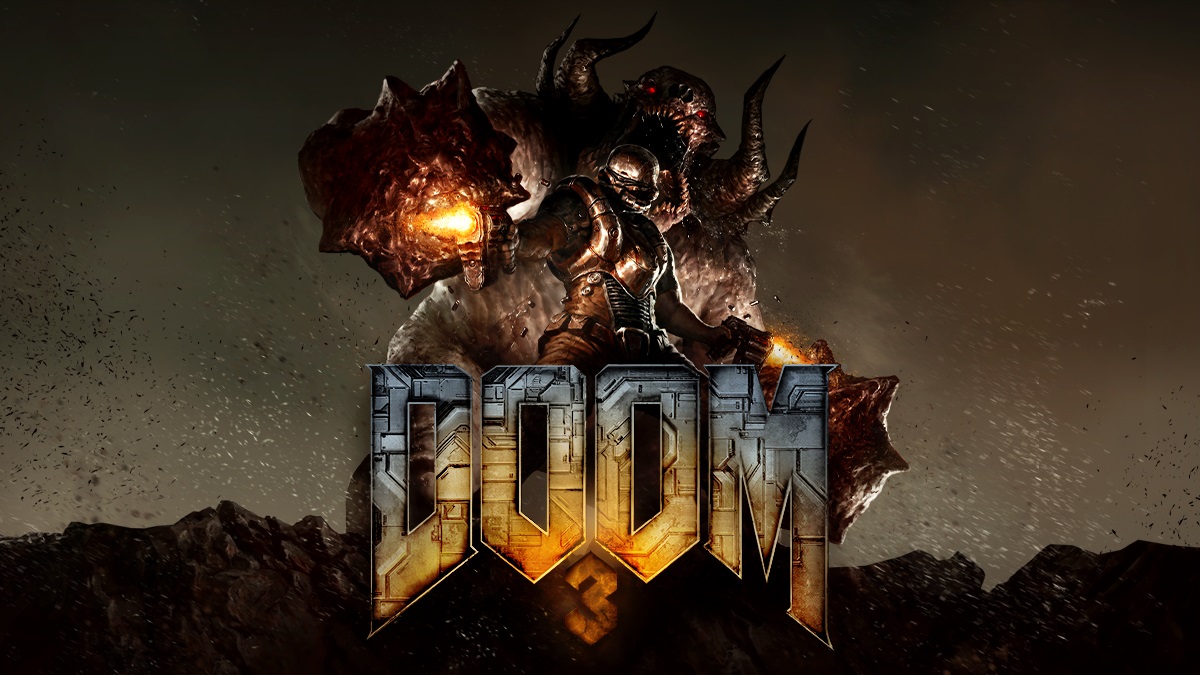 Bethesda released a trio of classic Doom games on Switch today. Doom, Doom II, and Doom 3 are all live on the eShop.
We can thank Panic Button's efforts for making Doom 3 possible on Switch. The company ported the game over, the company confirmed on Twitter.
Panic Button also has another Switch game out today. Wolfenstein: Youngblood is now available, which was ported by the studio.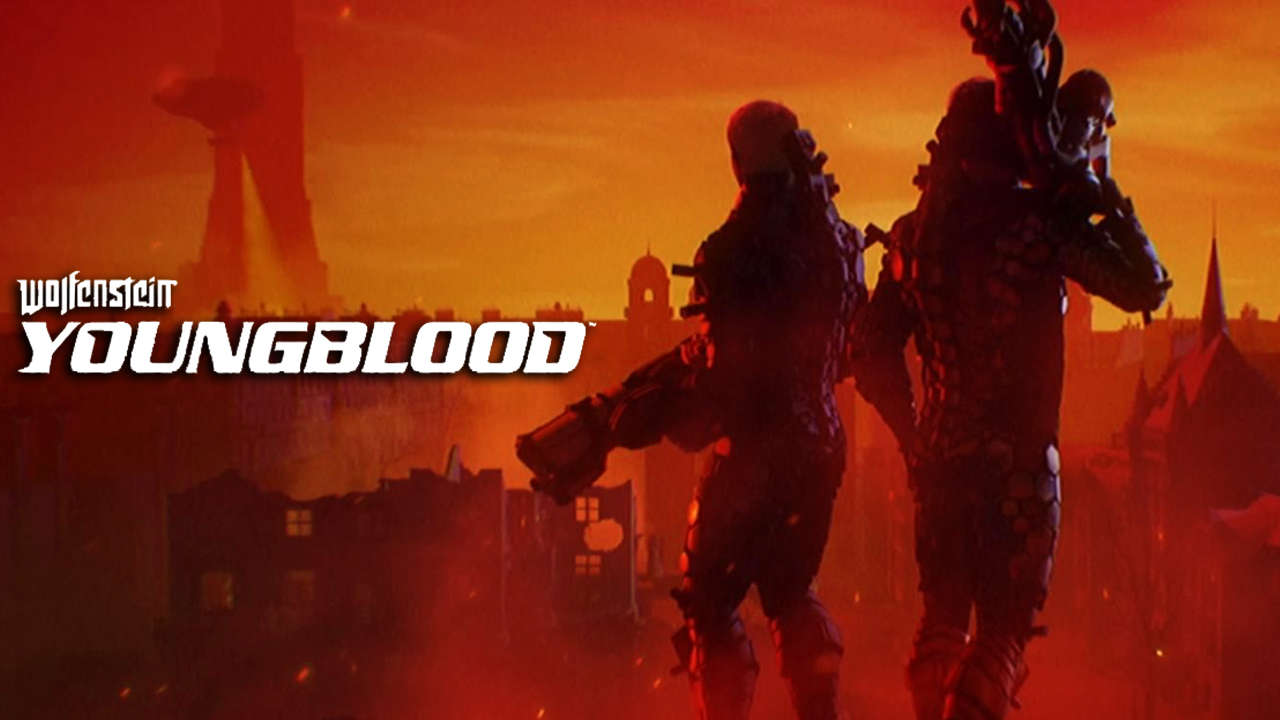 Wolfenstein: Youngblood is coming to Switch thanks to the porting efforts of Panic Button. This isn't the studio's first go-around with the console, as they previously helped bring a couple of other Bethesda titles to the console – including Wolfenstein II.
Youngblood executive producer Jerk Gustafsson commented on the Switch version in an interview with GamesBeat. He said that it's "a miracle" and called the folks at Panic Button "magicians."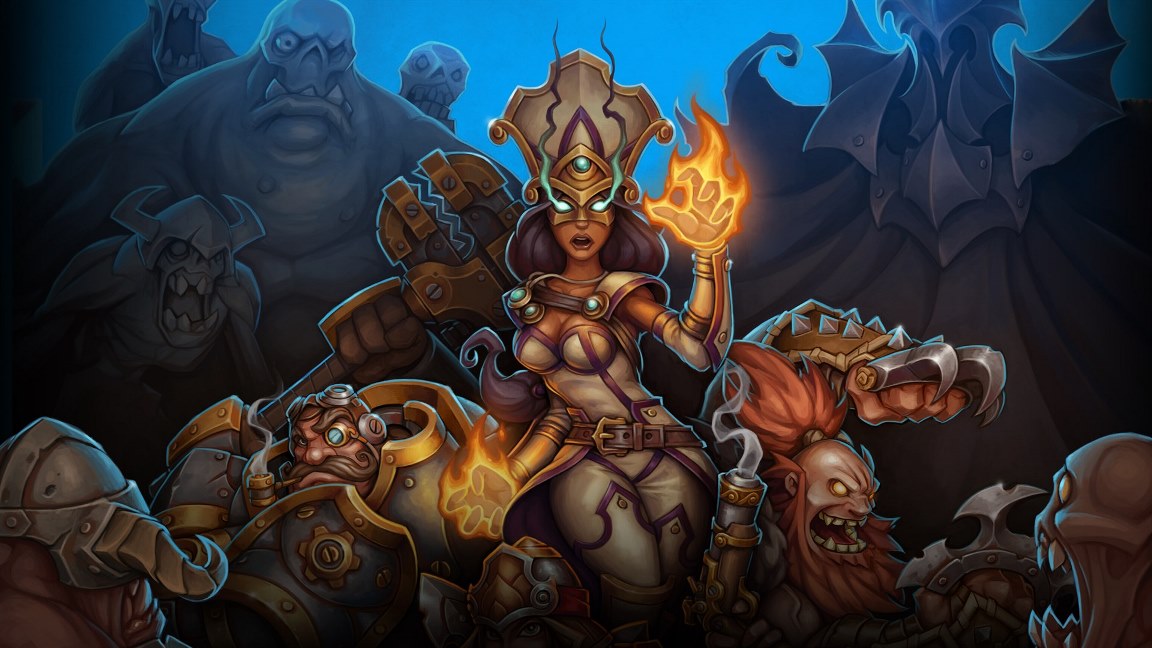 Perfect World Entertainment, Runic Games, and Panic Button have readied a new "Berserker's Dream" trailer for Torchlight II. We have the video below.