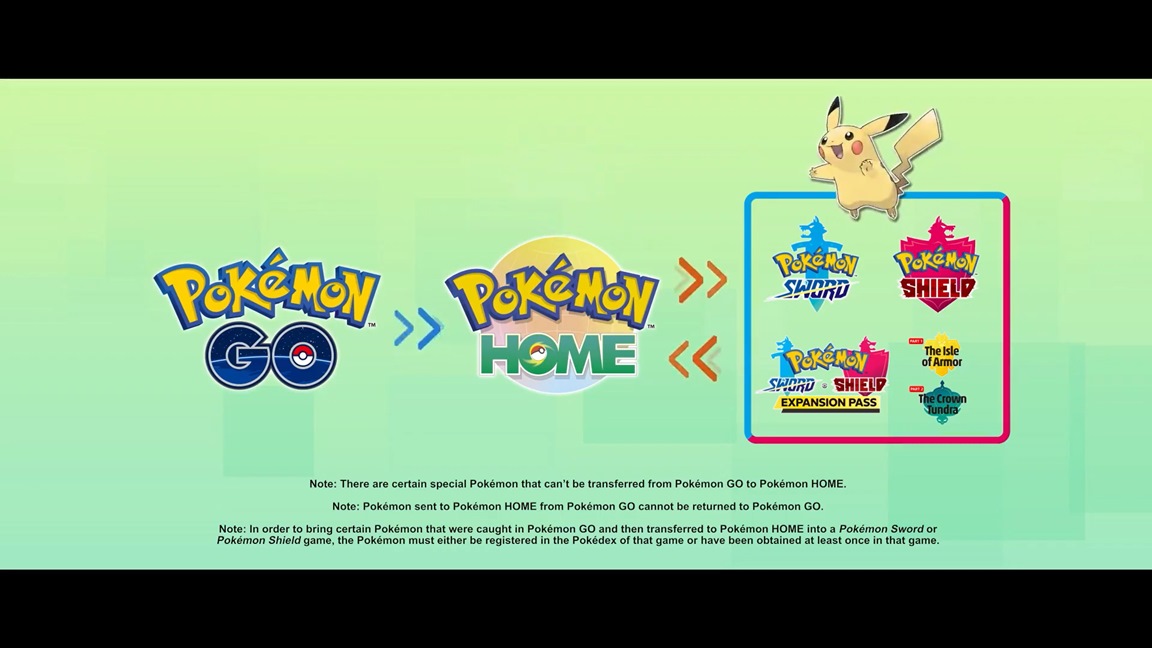 Update (9/30): Initially spotted by Serebii, in an update on the Pokemon Company Support page, it was clarified that transfers between Pokemon GO and Pokemon Home would have a cooldown that could be sped up by spending PokeCoins.
---
Original (9/29):
During today's Pokemon Sword/Shield presentation for The Crown Tundra, The Pokemon Company provided an update on Pokemon Home. It was announced that the app will be receiving support for Pokemon GO by the end of 2020. However, the transfer process may have more involved than initially thought.
The Japanese Pokemon support site seems to suggest that you'll need PokeCoins if you want to transfer anything over from Pokemon GO to Pokemon Home. It unfortunately doesn't elaborate on the details. No additional information is provided on how many PokeCoins would be required, and whether they would be needed each time a transfer is performed.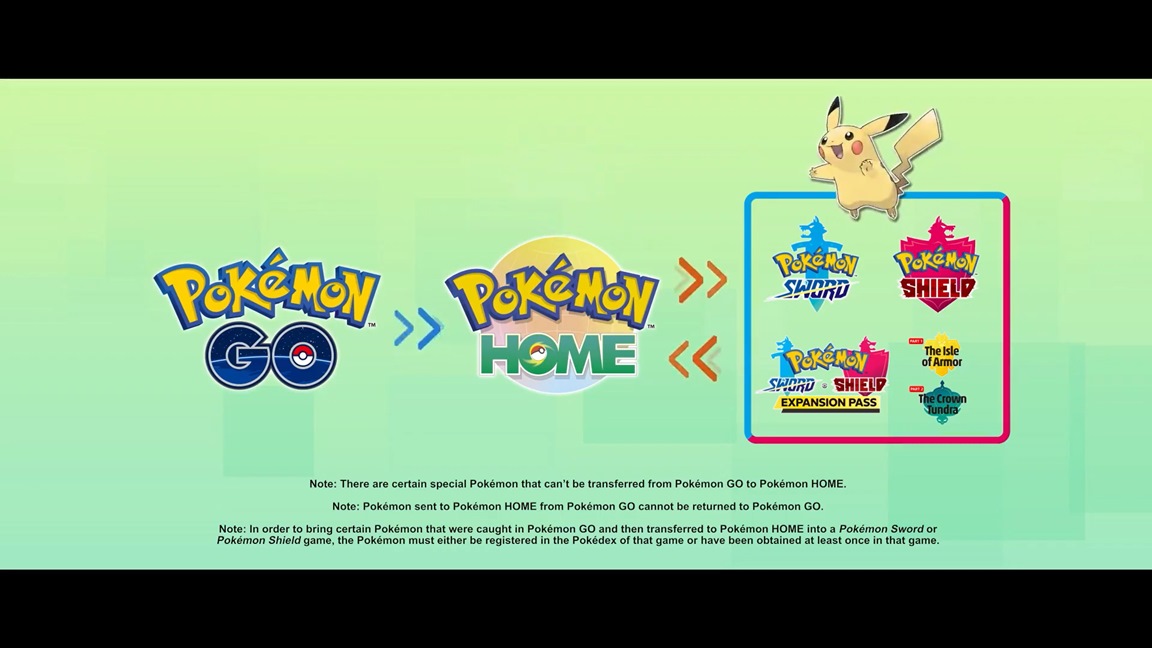 It won't be much longer until Pokemon GO players can move their creatures over to Pokemon Home. This functionality is set to arrive by the end of 2020, The Pokemon Company has announced.
If you send a Pokemon from Pokemon GO to Pokemon Home, players can open a Mystery Box in the mobile game which comes with Meltan. You'll also receive a Mystery Gift in Pokemon Home with a special Melmetal that can Gigantamax.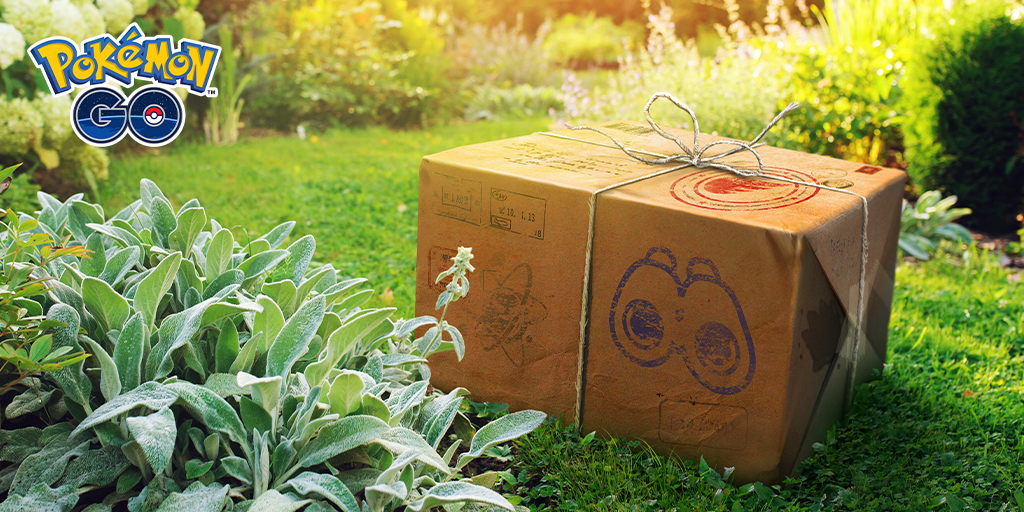 With October just around the corner, Niantic has detailed what it has in store for Pokemon GO events next month. Players can expect a fashion-themed event, Legendary Raid Bosses, and more.
Here's the full rundown: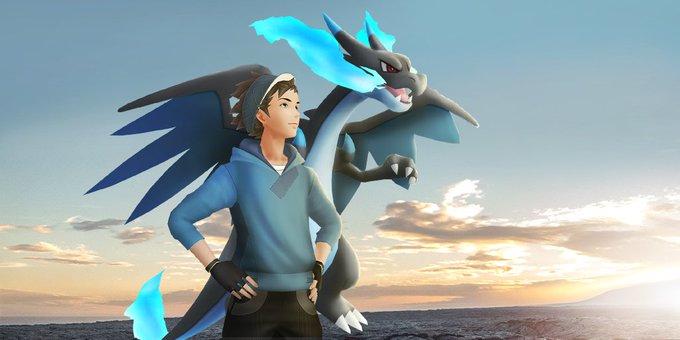 The Mega Buddy Challenge event is available from now until September 28th. Various Timed Research will need to be fulfilled by players and their friends. If players complete the Timed Research, they will gain access to the Timed Research during Halloween to get Mega Gengar. Notably, Shiny Doduo and Dodrio will now be available in game as well.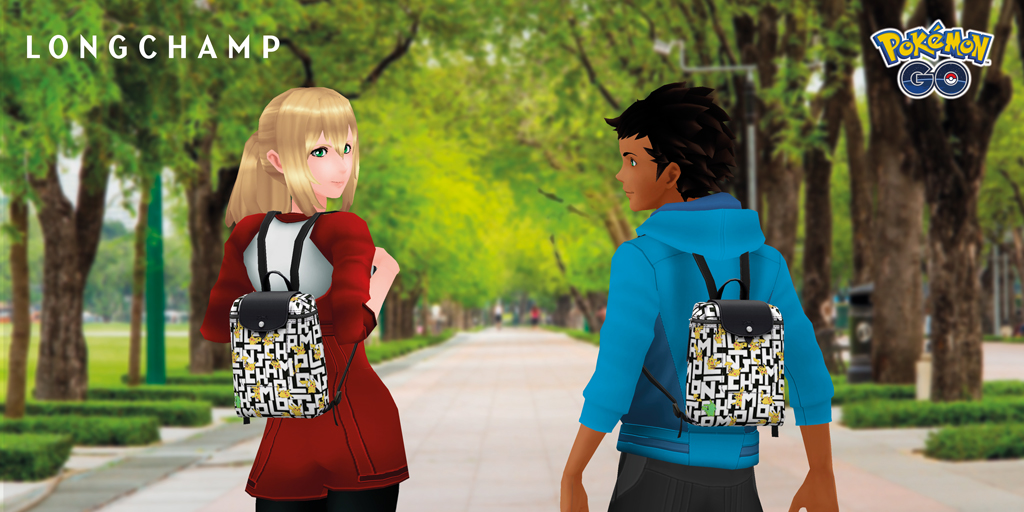 Pokemon GO has announced a new collaboration with Longchamp Paris. There will be a new avatar backpack accessory item, special Pokemon wearing costumes, exclusive Field Research, and more.
Below are the full event details: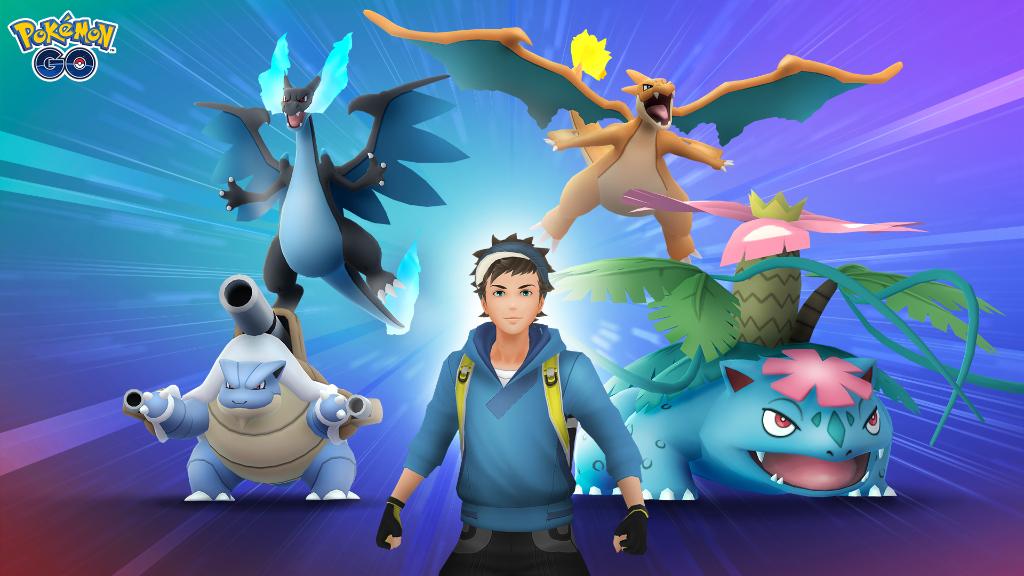 Pokemon GO recently implemented Mega Evolution, but some players were happy with its functionality. In response, Niantic has already updated the game with some changes. Other adjustments are in the pipeline as well.
Here's the full rundown: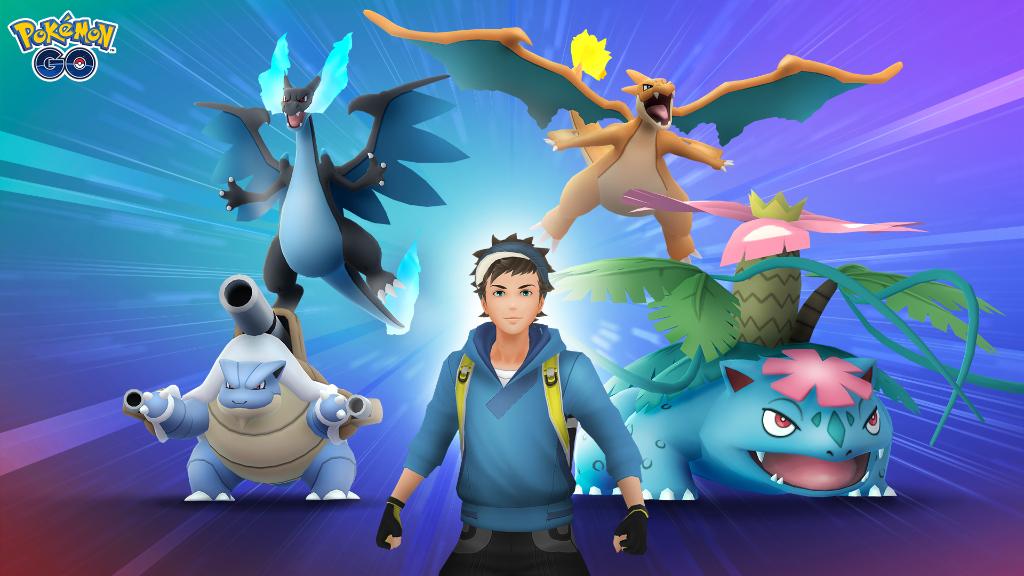 Pokemon GO just introduced Mega Evolution, and the feature is being celebrated with a slew of events. Over the next three weeks, players can look forward to unlocking Mega Pidgeot and Mega Houndoom, participating in Timed Research, Special Research, and avatar items.
Here's the full rundown: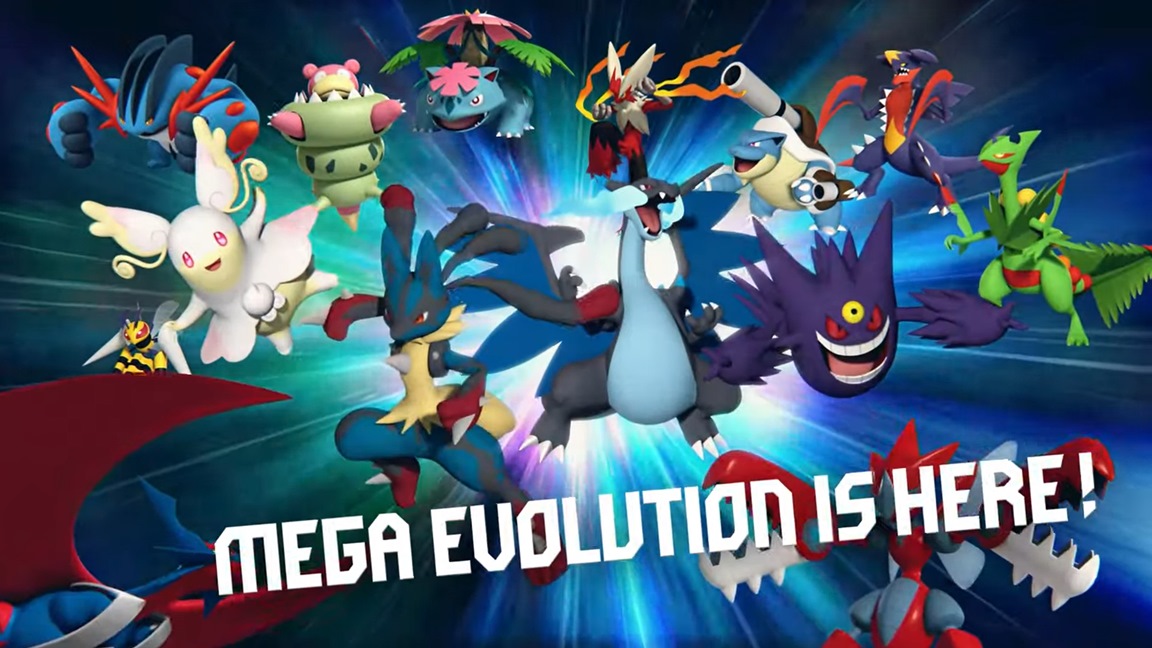 Pokemon GO has now added Mega Evolution, and a trailer is in to celebrate. Have a look at the video below.
Pokemon GO is currently available for mobile on iOS and Android.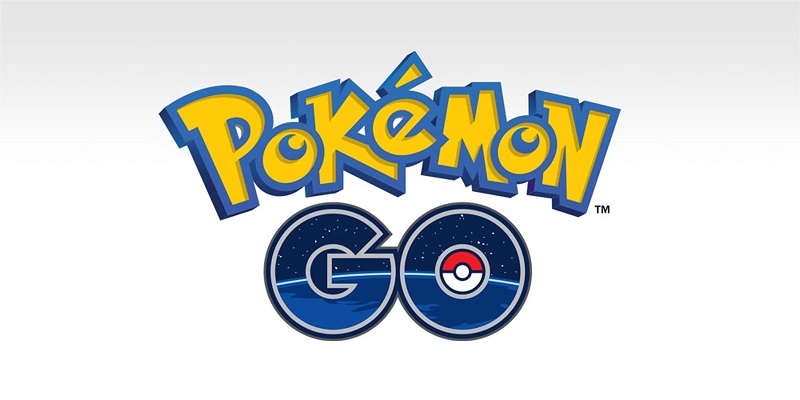 Pokemon GO has received a minor update, bringing the version to 1.151.1 — while there are no big changes of note, there have been a few more bugs vanquished in the latest release. Full patch notes here:
Release date: August 26th 2020 (North America) / August 27th 2020 (Europe, Japan)
File size: 88MB (Android)
Patch notes:
Additional notes: none.
Source: see links above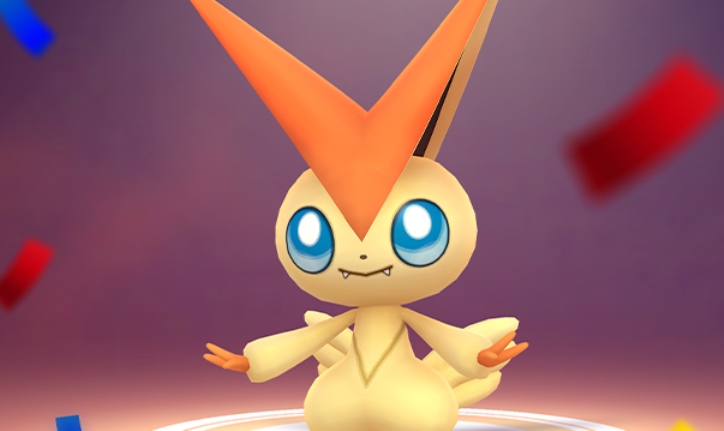 Niantic has outlined what it has in store for Pokemon GO during the month of September 2020. Players can expect Victini Special Research, a different Legendary Raid Boss each week, and more.
Niantic shared the following rundown today: