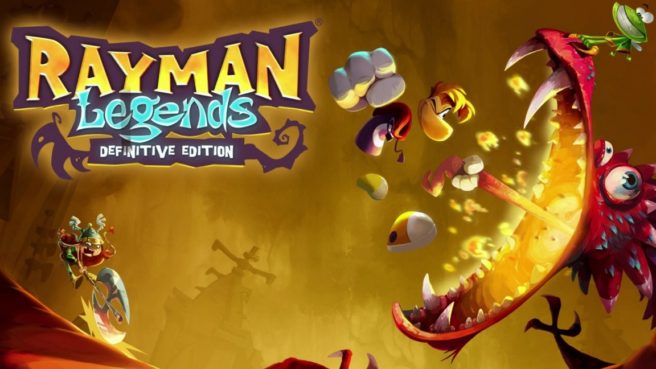 With the Rayman Legends Switch demo coming out yesterday (and then being promptly removed), we're able to see how the game stacks up to the original Wii U title. Unsurprisingly, the two are pretty much identical from a visual standpoint. Interestingly though, at least one enemy type has been changed. Get a look at the full comparison below.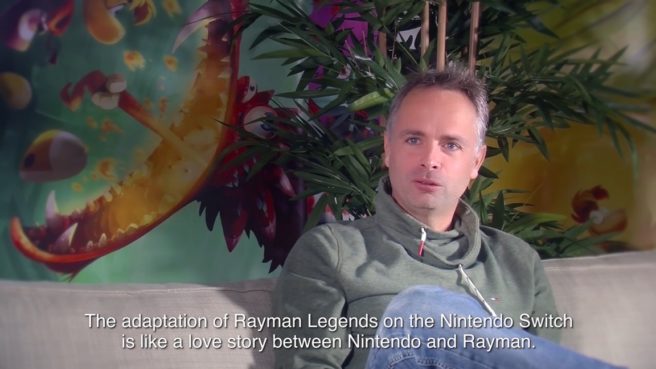 Ubisoft is bringing Rayman Legends Definitive Edition to Switch. That may seem like an odd decision, as it originally came out in 2013. However, Ubisoft does at least appear to be planning some new elements for the Switch release.
Michel Ancel participated in an official interview video to talk about Rayman Legends Definitive Edition. He spoke about his reaction to Switch, why the game is coming to Nintendo's new system, and what's in store for this version. Ancel ended up teasing "several surprises" for Rayman Legends Definitive Edition.
Here's the full video:
Ubisoft was once planning on including a world in Rayman Legends known as "Chateau Dracula", which roughly translates to "Dracula Castle". Sadly, the idea was cut from the final game.
Dracula Castle was set in a large gothic castle. Players would be able to traverse a dining room, cellar area, and even the rooftops.
Unseen64 managed to obtain concept art of Dracula Castle. The stage was never prototyped, and it was apparently scrapped due to time and budget constraints.
Ubisoft shared shipment figures for two semi-recent titles during its latest financial results conference call. Rayman Legends shipped one million while Splinter Cell: Blacklist sold two million copies of its own, according to the publisher. Ubisoft also commented on Assassin's Creed IV's performance, stating first week sales were lower than last year's Assassin's Creed III.