Hello everyone, here's another podcast! All of your votes have been tallied on to put together the definitive list of the top ten game soundtracks (on Nintendo platforms) from 2014. In this almost two-hour podcast you can expect to hear excerpts from all of the soundtracks that made the list with commentary from myself and those who sent in their thoughts. Thank you to everyone who helped make this feature possible and sorry about the delay.
Unlike last year's show, it's now available in video podcast form on Youtube (note: podcast may not contain moving images):
If you want the audio version to stick on your MP3 player or whatever, you can download it here. And if you really want to spoil yourself, the results and and a full track list (with timestamps!) can be found over the break: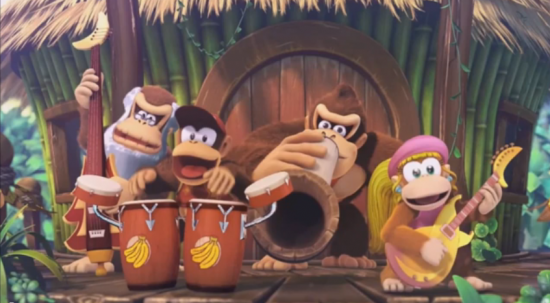 It's that time of year again! Last year's game music podcast seemed to go over much better than I expected a two-hour show to, so let's do the same thing for the soundtracks from this year. And once again I'm looking for reader (listener?) input to help put the thing together and narrow down a top 10 list.
The rules are pretty much the same as last year. Vote here to rate each of the twenty shortlisted games and add in any comments if you have them (you can also use that section to tell me if neglected to include certain soundtracks). Since some of them were included in last year's show, the voting excludes games that were released in other regions last year like Bravely Default, but not ones like Fantasy Life that I previously forgot about. I've also excluded any games with an English release confirmed for next year like Monster Hunter 4 Ultimate – save it for the 2015 list! There are a handful of games like Guacamelee on the list that were released on other platforms last year, but as 2014 was their first showing on a Nintendo platform they're up for voting.
So please get your votes in and look forward to the final podcast whenever it posts. Maybe there'll be guests or co-hosts this time? Who can say. Since I'll be out of the country for a while – I'll probably have left by the time this posts – don't expect any results until mid-January at the earliest. That's kind of late for a retrospective, but I'm sure you're all sick of top-10 lists at the moment. I know I sure am after putting together all that Nintendo DS stuff.
Vote here for the best soundtracks of 2014!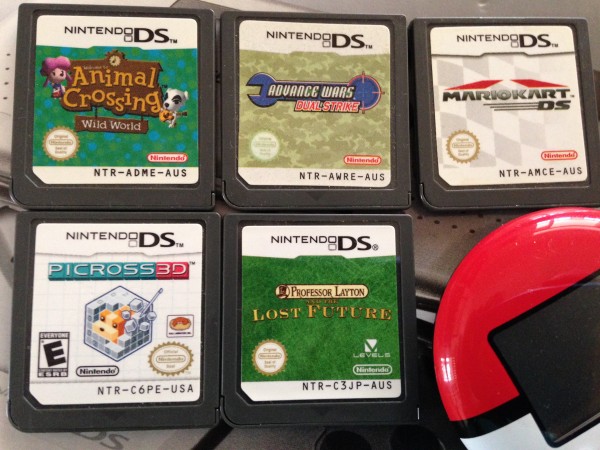 Alright, it's time to wrap up this series of features by counting down the best first party games on the Nintendo DS. Well, first and second party games, really. If it was published by Nintendo, it's fair game. Anyway, the ten Nintendo-published games you guys voted as the best on the console are as follows (hope you like plumbers and Pokémon)…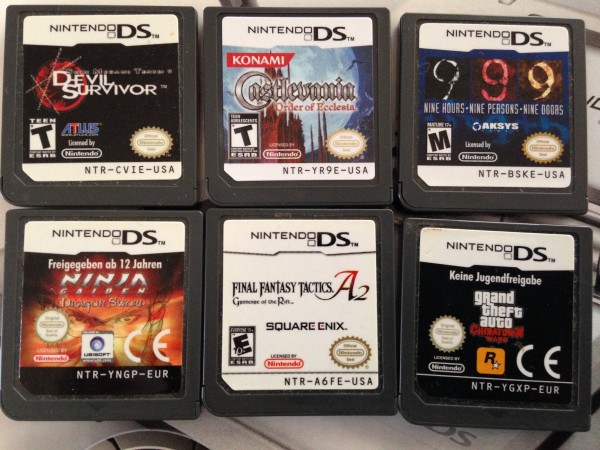 It's hard to think of a Nintendo console in recent memory that had as much third party support as the DS. Sega, Capcom, Square-Enix, Atlus, XSEED and even Rockstar all supported the console with some of the finest games on the system. True, the popularity of the console also meant that store shelves were usually packed with garbage shovelware, but we're not here to discuss those. Instead, let's take a look at ten of the third party games that defined the Nintendo DS throughout its lifespan: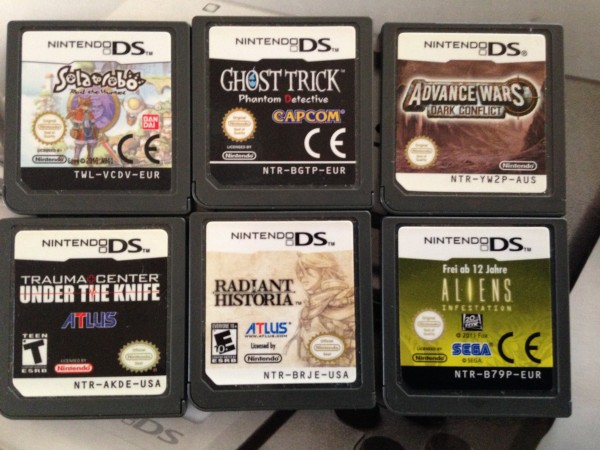 Like Fred Durst, our series of "Best of DS" lists keeps on rollin' with a double feature of the top five most under-appreciated and disappointing titles on the console. Let's start off with the good and recognise the games that might have scored well with critics, but fell under the radar for whatever reason.
Even though I'm happy with the games you guys picked, the "most under-appreciated" might also be the "most unnecessary" list, because how do you use a popularity contest to determine if something is the most under-appreciated? Of course, the deepest cuts were the ones that didn't get enough votes to make the list so consider the real victors to be Bangai-O Spirits and Kira Kira: Pop Princess: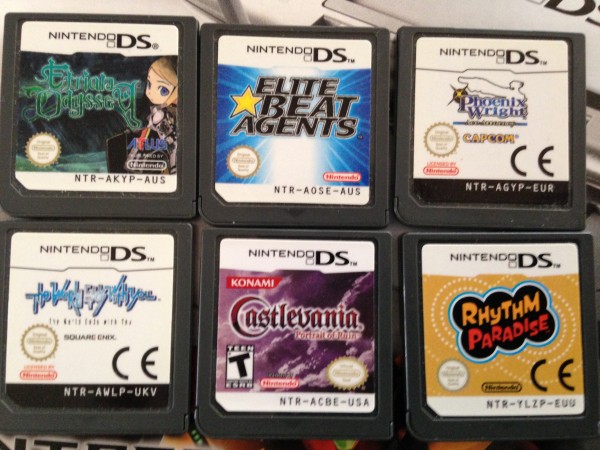 Highlighting the best soundtracks on the Nintendo DS might just be my favourite entry in our month-long series of DS-related articles. Not because it's easy to write about soundtracks after dropping music class in high school, but because it turned me on to all the best music on the console. Shout-outs are in order to whoever put down the DS game adaptation of the animated movie Robots, which is the only thing more forgettable than the movie itself. The soundtrack, however, happens to be this amazing synth pop score, which turned out to be composed by the developer of Escape Goat! Well anyway, Robots didn't come remotely close to making the list, but here are the DS soundtracks that did: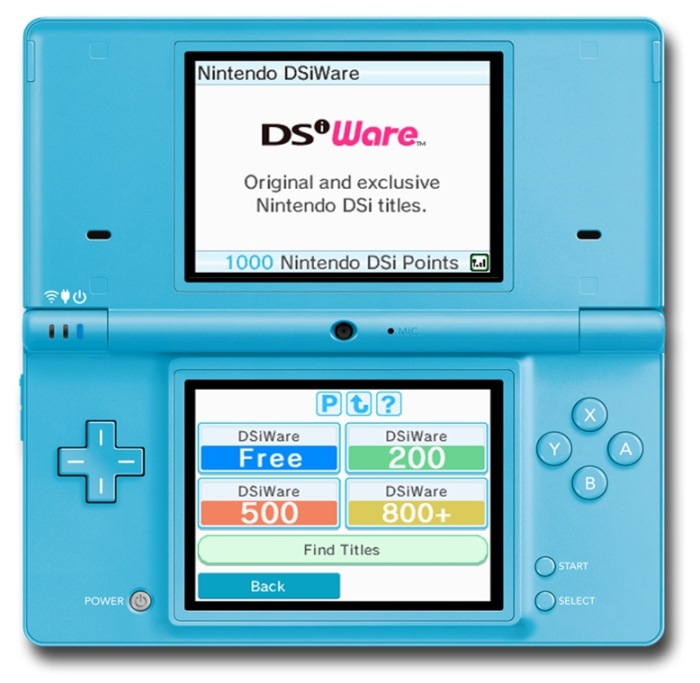 The big (only?) selling point of the DSi was the existence of DSiWare, a collection of downloadable games available for purchase. From cheap, simple titles like Pyoro and other re-released WarioWare games to larger titles that were a bit too niche for a retail release like Wayforward's Mighty Flip Champs, there was a fair bit worth playing on the service, so I thought it was worth highlighting the best it has to offer – or at least the games you readers claimed to be the best. I personally have minimal experience with DSiWare, only discovering a handful of games through the 3DS eShop, which is why other editors, namely Austin, are giving me a hand in writing this up.
I had initially planned to do all these lists as a "top 10" since it's the tenth anniversary of the Nintendo DS, but since the DSi has only been out for six years let's streamline things a bit. Yes, that's the reason that only six games are on it and not because there were only a few entries that completely dominated the poll.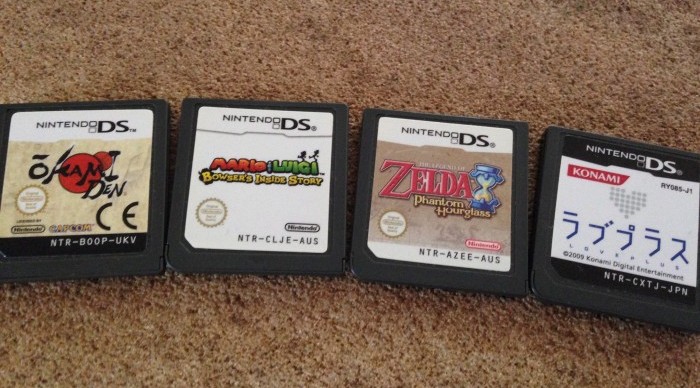 One of the big selling points of the Nintendo DS was its ability to render things in both 2D AND 3D. Wow! I mean sure developers could pull off polygons on the Game Boy Advance, but they probably shouldn't have.
Like the jump from the 16-bit to 32-bit/64-bit consoles, the games on the DS contained a mix of art styles that don't all hold up particularly well, but there are certain titles that overcome the low resolution of the console and deliver an experience that looks pretty darn nice. Consider this the top 10 least ugly games on the console, as voted by you: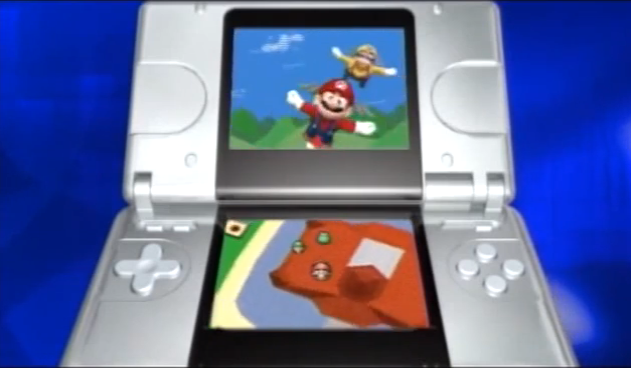 Vote here to help us determine the best (and worst) games on the Nintendo DS!
It's hard to believe it's been almost a decade since the Nintendo DS hit store shelves. From its humble beginnings an experimental "third pillar" to the existing GameCube and Game Boy Advance, the DS grew to become both Nintendo's most successful console in terms of sales and the best-selling handheld of all time. The two screens and stylus controls might have been initially dismissed as a gimmick, but thanks to a great lineup of games everyone from existing fans to casual users seemed to be sold on that touch screen. Predating the boom in mobile gaming, software like Brain Training and Nintendogs helped to bring a new audience to the console. Heck, even my Grandma owns a DS!
What started as a truly terrible launch lineup (well, Super Mario 64 DS and Feel the Magic: XX/XY were okay) grew to an absolutely massive library of titles with something for everyone. Sure, there was a lot of shovelware, but it seemed like everyone from Atlus to Zoonami were backing the console. Nintendo's New Super Mario Bros. and Pokemon games might have dominated the sales charts, but the DS became home to a number of more off-beat series like Phoenix Wright, Trauma Center, Etrian Odyssey and Dementium. I'd argue the Nintendo DS had the best third-party support of any Nintendo console since the NES, and this time Nintendo weren't bullying publishers with oppressive, restrictive contracts!
But let's get down to business; we're running a bunch of DS-related features throughout the month and we need your feedback. If you remember our Big Huge NintendoEverything Wii Send-Off from 2012, you can expect something along those lines, with a series of top-arbitrary-number lists and other things. So please fill in our handy dandy voting form and help us in celebrating the best the DS had to offer.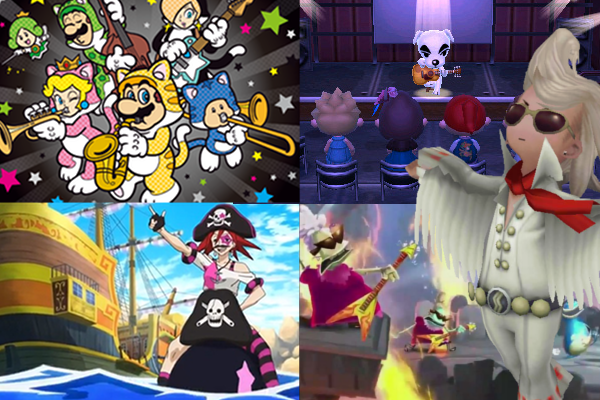 The results are in! Sorry for the wait; I've been busy with that whole "taking a holiday" thing, but I'm finally back with the Internet's latest 2013 retrospective. On this two-hour long podcast I'm counting down the top ten game soundtracks of 2013 (on Nintendo platforms) as voted by Nintendo Everything readers. The colossal playlist of quality tracks is broken up by me reading out your comments and various synonyms for the word "song". I was testing out a new microphone, so my apologies if you can't understand a word I'm saying.
You can find the podcast right here!
edit: Seems Google Drive wasn't too happy about the massive influx of traffic so I've also uploaded the podcast here.
If you want to know what soundtrack took the coveted #1 spot you should probably just listen to the podcast, but I've included the results over the break anyway.