We have a bit of good news for those who are awaiting Xeodrifter from outside of North America. According to Renegade Kid's Jools Watsham, the team is currently submitting its game to the different ratings boards across Europe. A release date hasn't been determined, but Xeodrifter should be on the European eShop sooner rather than later.
Watsham's tweet reads:
FYI: We are actively in the process of submitting @Xeodrifter to the various age rating boards for a release in EU. pic.twitter.com/xPoTiAEMpL

— Jools Watsham (@JoolsWatsham) March 27, 2015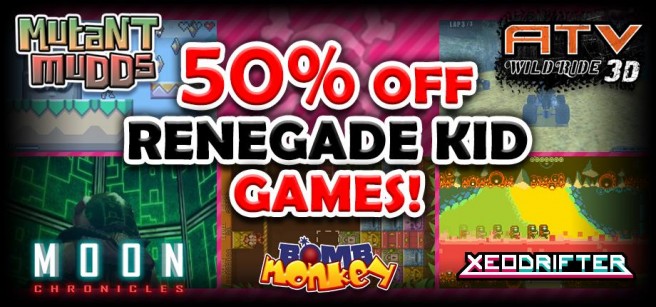 Renegade Kid kicked off a new eShop sale in North America today. For the full lineup of discounted prices, read on below.
3DS
Moon Chronicles – $4.49 (was $8.99)
Xeodrifter – $4.99 (was $9.99)
Mutant Mudds – $4.49 (was $8.99)
ATV Wild Ride 3D – $3.99 (was $7.99)
Bomb Monkey – $1.49 (was $2.99)
Wii U
Mutant Mudds Deluxe – $4.99 (was $9.99)
These deals are valid until April 2.