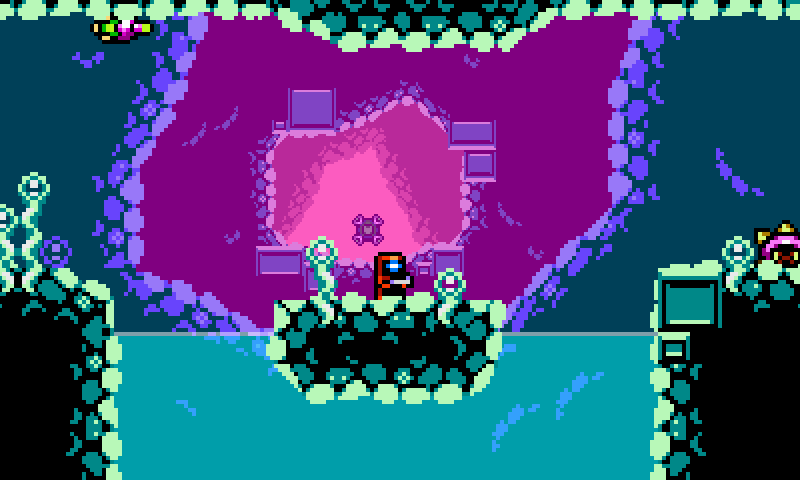 Xeodrifter's PAL launch is just on the horizon. Developer Renegade Kid has said that it's targeting a release on June 18 in Europe, Australia, and New Zealand. It's not 100% set just yet, but it's looking extremely likely. The game will cost €8.99 / £7.99 when it releases.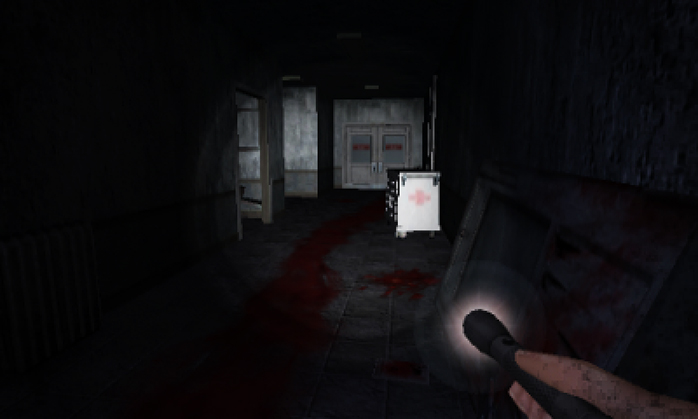 With Moon Chronicles, Renegade Kid toyed around with episodic content for the first time. However, Dementium Remastered will not be following a similar pay model.
Writing on Twitter, Renegade Kid co-founder Jools Watsham noted that the 3DS remake will not be sold as an episodic game:
.@cmacarilla Dementium Remastered will be a full game. No episodic shenanigans. 🙂

— Jools Watsham (@JoolsWatsham) April 28, 2015
In other Renegade Kid news, you can watch a new vlog from Watsham below that covers the studio's upcoming projects.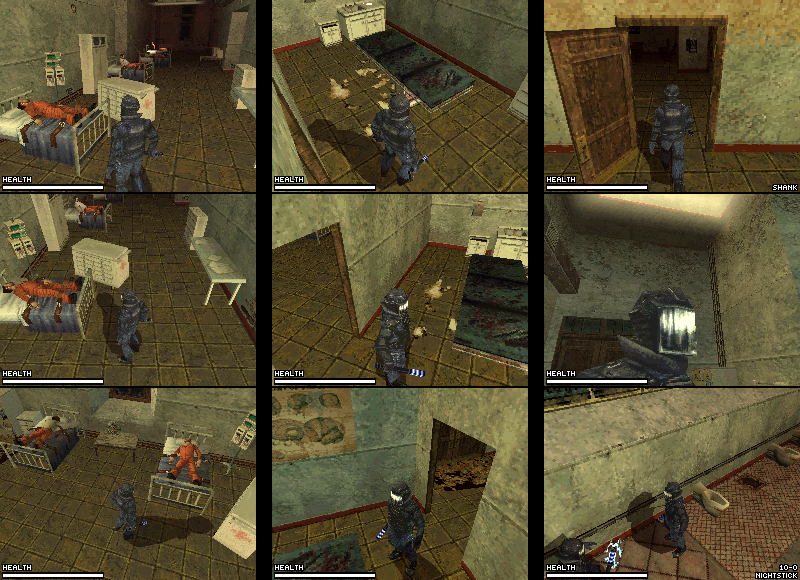 Renegade Kid is known in the horror genre for Dementium: The Ward. Interestingly enough, that game was originally pitched as a potential Silent Hill title for DS.
On Twitter earlier today, Renegade Kid co-founder Jools Watsham said:

Little known fact: We pitched "The Ward" to Konami in 2007 as something that could have become a Silent Hill DS game.

— Jools Watsham (@JoolsWatsham) April 27, 2015
Watsham also told IGN:
Our goal was always to release The Ward as an original game, but we were also open to the idea of turning it into a licensed horror game and approached Konami to see if they wanted to work together to mold it into a Silent Hill game for the Nintendo DS.
They were kind enough to meet with us, but the meeting only lasted a few minutes and ended with their [representative] saying they wouldn't let a team like us handle the Silent Hill license.
That was Renegade Kid's first pitch in 2007. The studio reached out to Konami again a few years later, with a new pitch based on the Dementium II engine. Sadly, Konami still wasn't open to the idea.
"Konami's response that time wasn't dismissive like the first time," Watsham mentioned to IGN. "They simply didn't want to venture into the DS space with a horror title at that time."
Source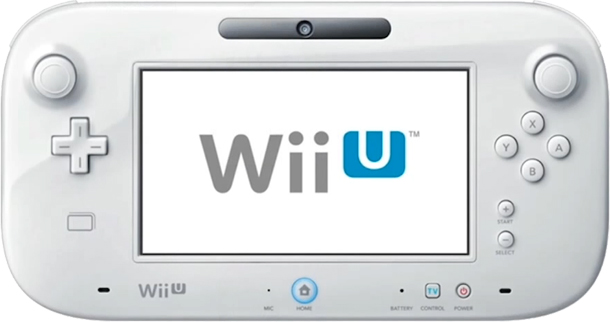 The Wii U GamePad is a perfectly fine controller, but it'd be tough to argue that developers have tapped into its potential. Even Nintendo has not yet produced a string of titles that truly show what it's capable of. For the most part, titles we've seen thus far use the GamePad for off-TV play or as a map.
NintendoWorldReport reached out to four indie developers as part of a new article that touches on the lack of proper GamePad usage. You can find a collection of their comments below.
Renegade Kid's Jools Watsham
"Nintendo helps promote…as much as the game helps to promote the innovative qualities of the Wii U."
"If you're going to dedicate your time and effort to taking advantage of the unique features of the Wii U, you need for it to pay off in sales if you're going to be able to continue making games for a living."
"The GamePad is clearly not the revolution that the Wii Remote was. There, I said it."
"The Wii U never lived up to its own potential, even from its creators. You have to lead [by] example, and Nintendo are the kings of doing this, but they failed to deliver with the Wii U in terms of utilizing their own platform, which has resulted in a self-fulfilling prophecy."
"It's not like the Wii U has failed gamers in a general sense, but in regards to how well the GamePad has been utilized, overall [it] has unfortunately been somewhat of a failure. And that is Nintendo's burden to bear."
We have a bit of good news for those who are awaiting Xeodrifter from outside of North America. According to Renegade Kid's Jools Watsham, the team is currently submitting its game to the different ratings boards across Europe. A release date hasn't been determined, but Xeodrifter should be on the European eShop sooner rather than later.
Watsham's tweet reads:
FYI: We are actively in the process of submitting @Xeodrifter to the various age rating boards for a release in EU. pic.twitter.com/xPoTiAEMpL

— Jools Watsham (@JoolsWatsham) March 27, 2015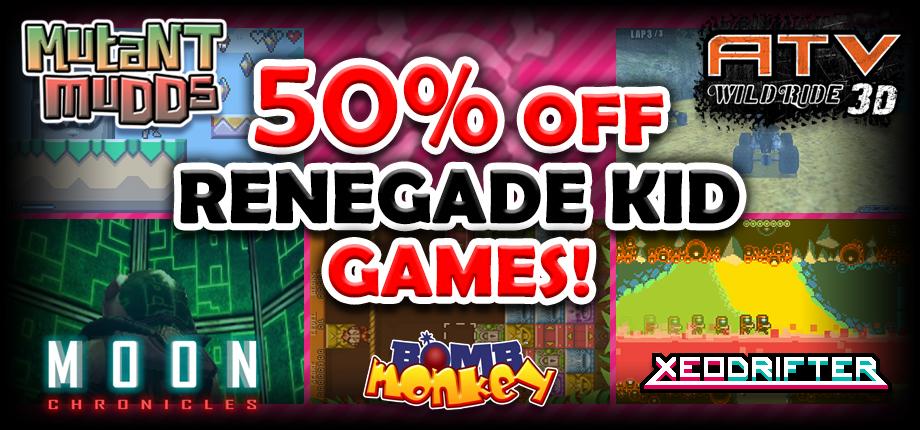 Renegade Kid kicked off a new eShop sale in North America today. For the full lineup of discounted prices, read on below.
3DS
Moon Chronicles – $4.49 (was $8.99)
Xeodrifter – $4.99 (was $9.99)
Mutant Mudds – $4.49 (was $8.99)
ATV Wild Ride 3D – $3.99 (was $7.99)
Bomb Monkey – $1.49 (was $2.99)
Wii U
Mutant Mudds Deluxe – $4.99 (was $9.99)
These deals are valid until April 2.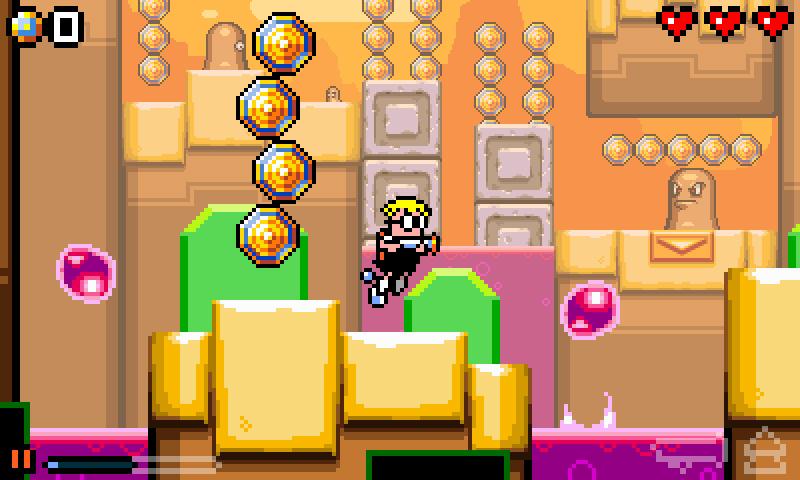 Renegade Kid revealed its latest eShop project, Mutant Mudds Super Challenge, towards the end of January. Studio co-founder Jools Watsham offers further information about the Wii U and 3DS eShop game in this month's issue of Nintendo Force.
Mutant Mudds Super Challenge picks up right where the original game picks off (assuming you completed the Grannie levels). Max learns about the location of the original meteor impact site, and that Mutant Mudds are still originating from it. He then sets off to find and destroy the meteor.