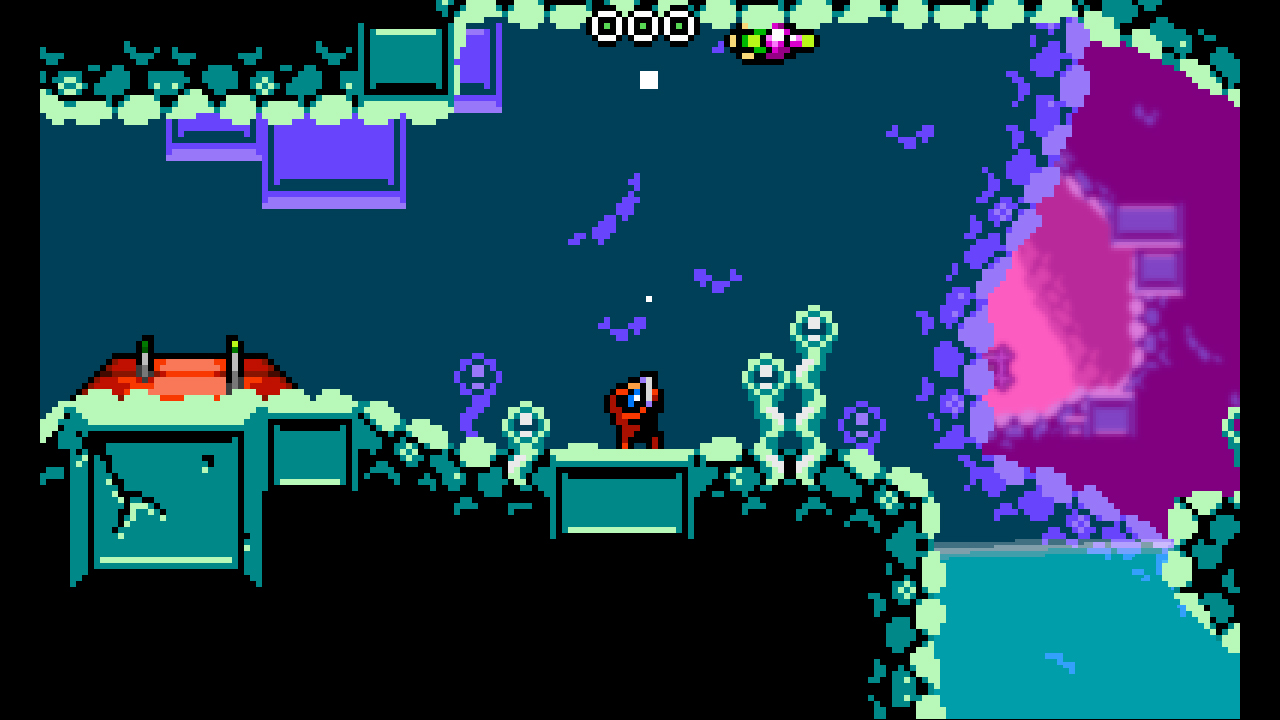 Update from Brian: Bumped to the top. A solution has been found, and Xeodrifter for Wii U will be available for free to those who previously purchased the game on 3DS.
Great News! Nintendo has a solution!! Xeodrifter will be cross-buy for early 3DS adopters and new customers alike! 🙂 pic.twitter.com/MZhc7M9shX

— Jools Watsham (@JoolsWatsham) July 7, 2015
---
Renegade Kid had originally planned on giving early adopters of Xeodrifter on 3DS a free download code for Wii U owners, however it seems that due to certain limitations, this may no longer be happening according to the co-founder and director of Renegade Kid, Jools Watsham.
Due to technical limitations outside of our control, we may not be able to offer a free Wii U copy of Xeodrifter to current 3DS owners. 🙁

— Jools Watsham @ PAX (@JoolsWatsham) July 7, 2015
We'll still support cross-buy, but only those who buy 3DS/Wii U after Wii U is launched might get a DL code for other SKU on their receipt.

— Jools Watsham @ PAX (@JoolsWatsham) July 7, 2015
I am very sorry about this. I want early adopters of Xeodrifter to be rewarded with Wii U for free, but it may not be possible.

— Jools Watsham @ PAX (@JoolsWatsham) July 7, 2015
It's unfortunate to see this type of thing happen in the industry. Unfortunately, Jools cannot disclose exactly what's going on and for what particular reason, but judging from the responses to these tweets, the fans are extremely supportive despite the unfortunate setback, and are still "double dipping" because of their love for the title. For those that don't have Xeodrifter yet, however, you will get codes for both versions when you buy one as it will be a cross-buy title once the Wii U version releases.
Xeodrifter is currently available in the Nintendo eShop for 3DS, with the Wii U version arriving soon.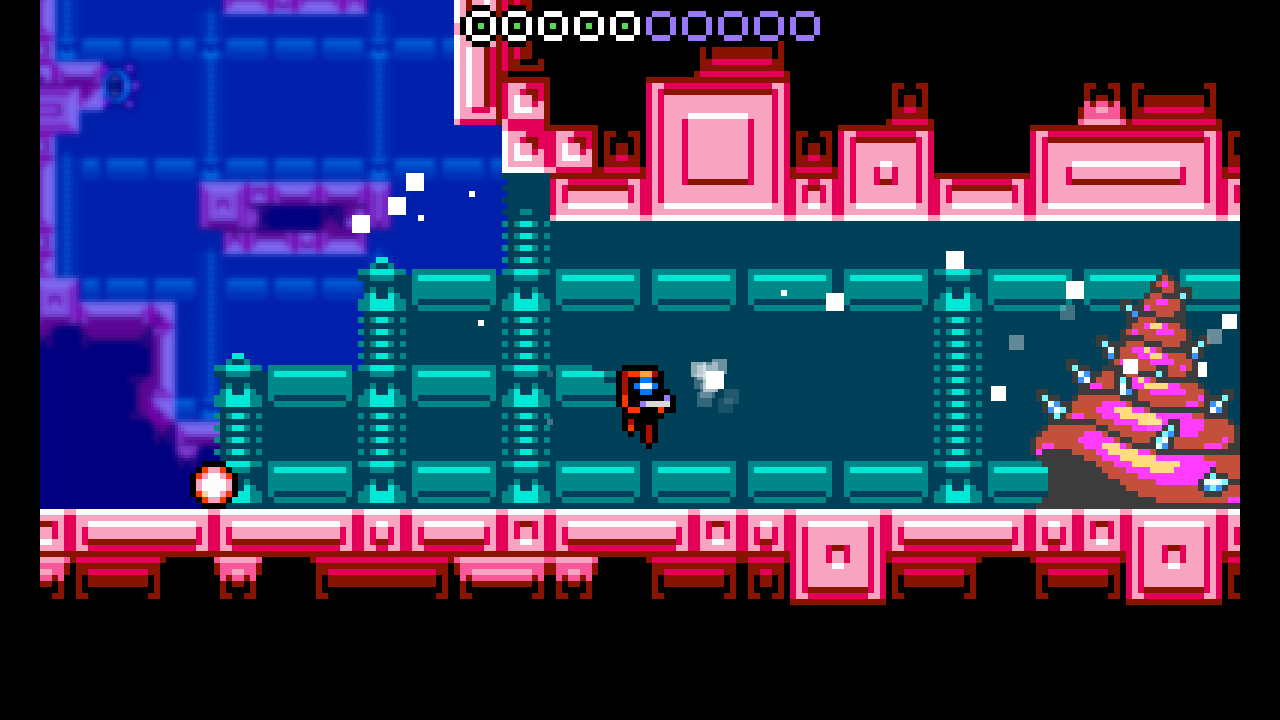 Nintendo World Report has captured 13 minutes of footage from Xeodrifter's Wii U version. Check it out in the video below.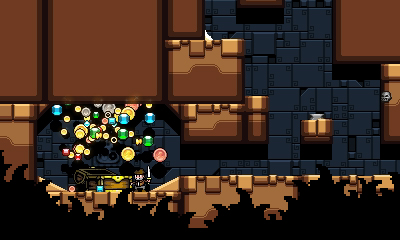 Treasurenauts was announced over two years ago, yet the 3DS eShop game still has yet to be released. Those who are interested in the title can at least rest easy knowing that Renegade Kid will soon be shifting its full effort to the project. According to co-founder Jools Watsham, the team will be focusing entirely on Treasurenauts once Mutant Mudds Super Challenge is completed.
Watsham wrote on Twitter a couple of minutes ago:
.@GHamsacker We will be focusing on Treasurenauts development immediately after MMSC is completed. 🙂

— Jools Watsham (@JoolsWatsham) June 22, 2015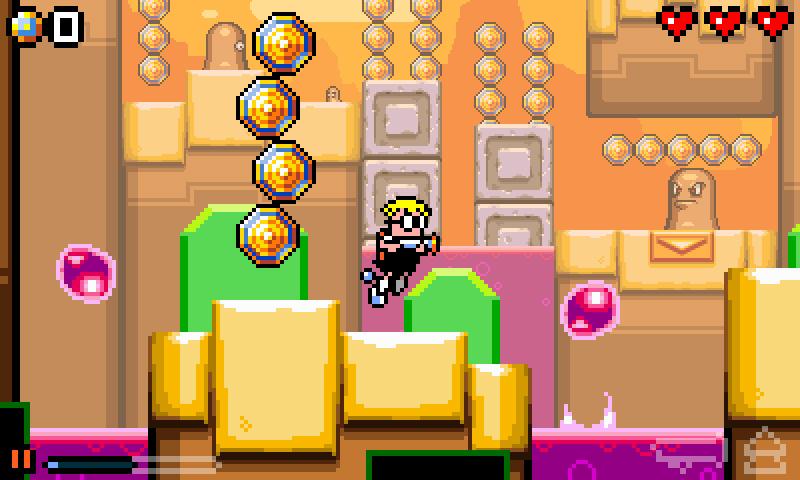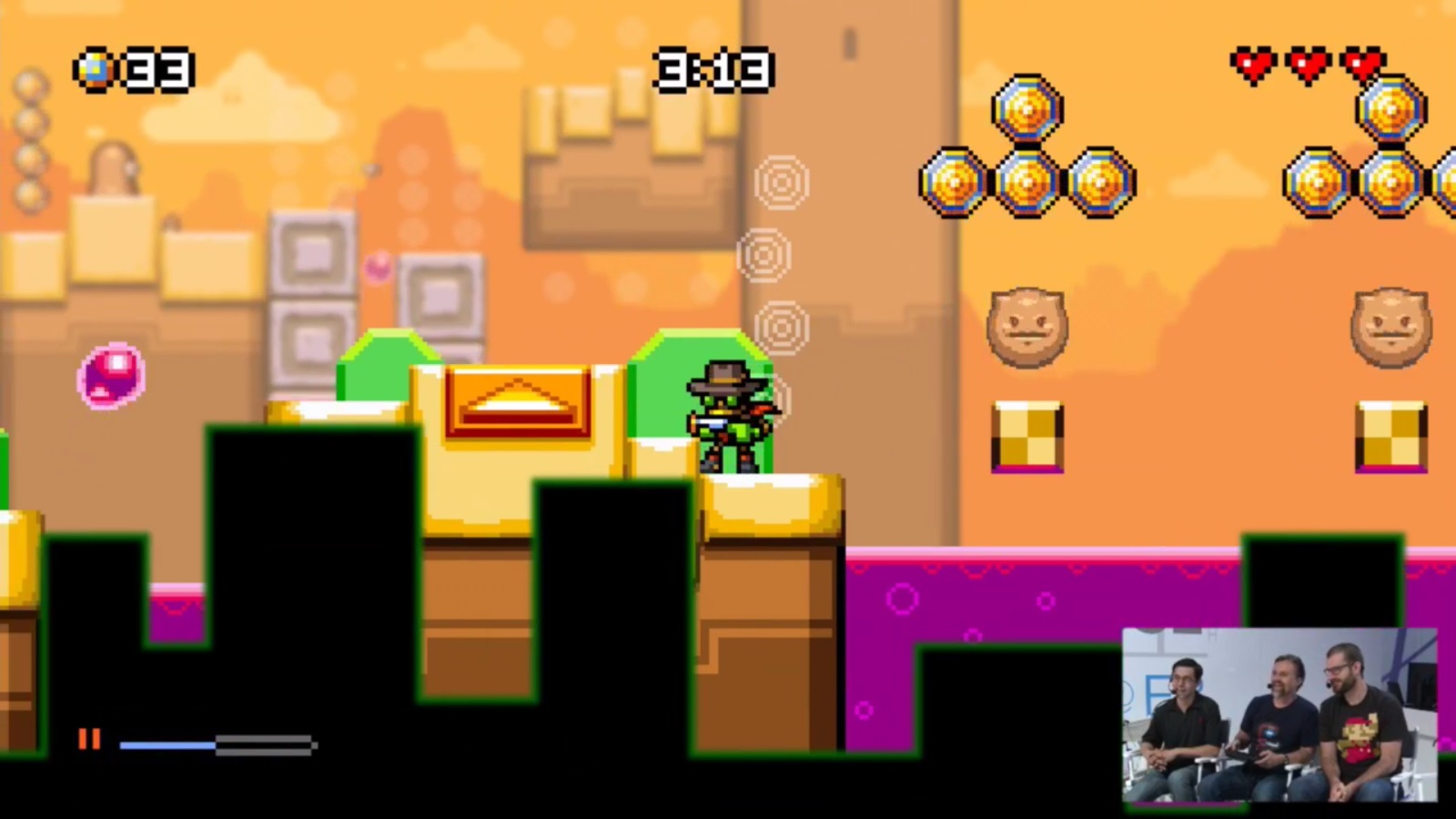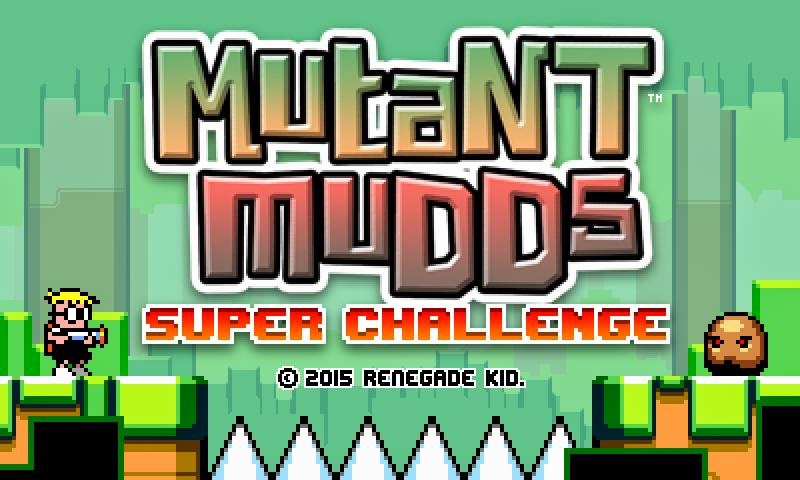 – After gathering absolutely everything in the first game, Max says he's going to go off on his own to investigate some "new intel"
– His new quest brings him to a brand new hub world
– Hub is more open than the first game
– Diamonds you collect in each level as you progress to the end are much more cleverly hidden
– Improved presentation
– The game's 3D now places Max behind clouds in the game's sky levels instead of simply placing him on the foreground
– Various themes for level designs
– One design is a mirrored reflection of itself that has you approach it from both the left and right sides
– Every third level in the game is a ghost level
– One boss in the game is a ghost with other enemies around
– Can only harm the ghost with a ghost shot item limited to only ten uses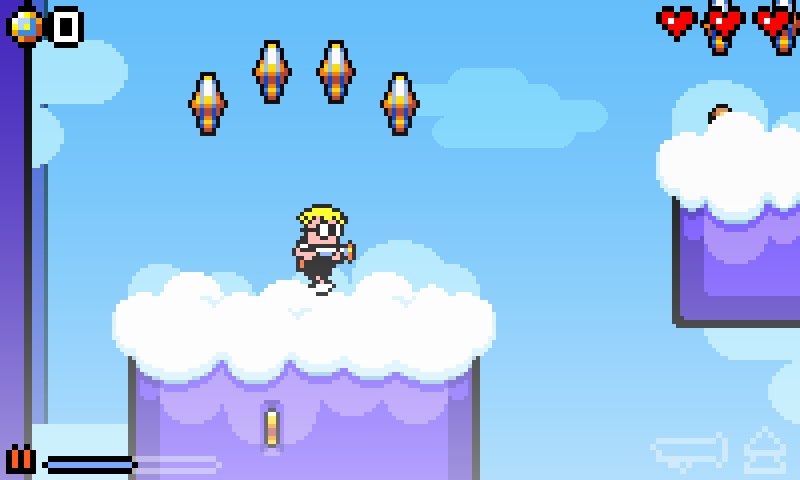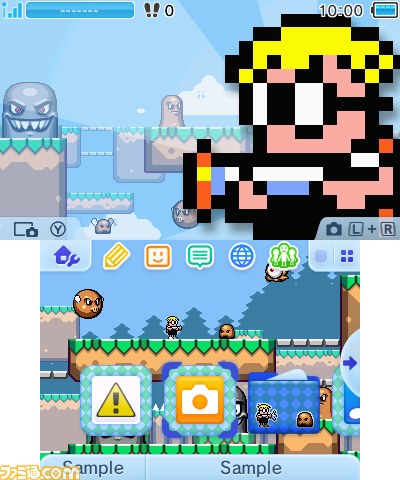 The original Mutant Mudds launches in Japan on June 24. When that happens, those who purchase the game will be entitled to a free 3DS theme through July 23. It'll cost 100 yen after that date.
Renegade Kid also has plans to distribute the 3DS theme in North America and Europe. There's no date yet for its availability, however.
Mutant Mudds has a release date for Japan: June 24 (3DS & Wii U)! And, a fancy 3DS theme (coming soon to NA/EU). pic.twitter.com/dAF24Fk4wV

— Jools Watsham (@JoolsWatsham) June 11, 2015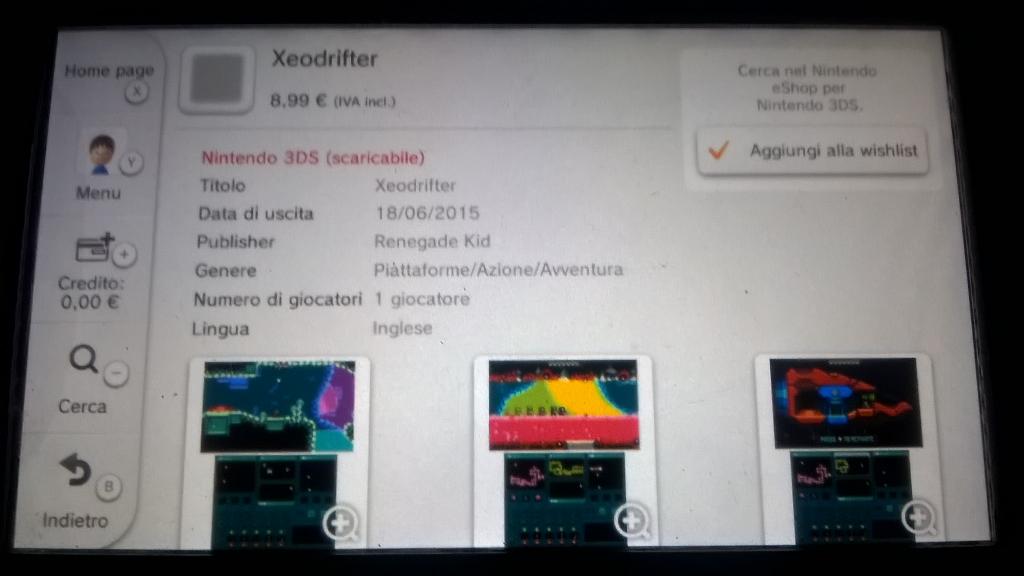 Last week, Renegade Kid said that it hopes to have Xeodrifter out in Europe on June 18. That date is now final. A listing for Xeodrifter on 3DS has gone up on the eShop, which comes with an official June 18 launch date. Xeodrifter will cost €8.99 in Europe.
Next up for Xeodrifter is the game's Wii U version. It's unclear when it'll be coming to Nintendo's console, but it should happen in the somewhat near future.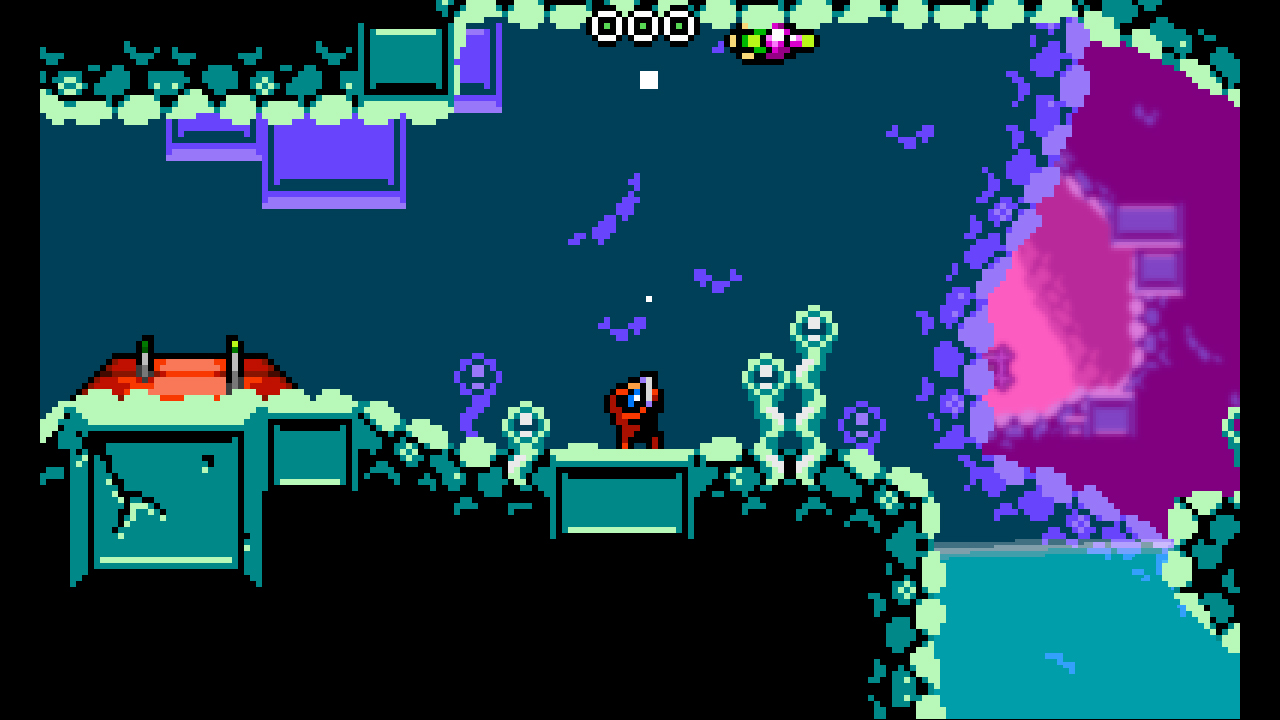 Xeodrifter is making its way to Wii U, Renegade Kid has revealed.
During a "Class vs Crass" episode on Nintendo Enthusiast, studio co-founder Jools Watsham announced the news. Watsham didn't share any specific details, but indicated that it won't take long to complete. He also suggested that there will be a cross-buy offer of some sorts.
Xeodrifter originally hit the North America 3DS eShop last December. In Europe, it's expected out on June 18.