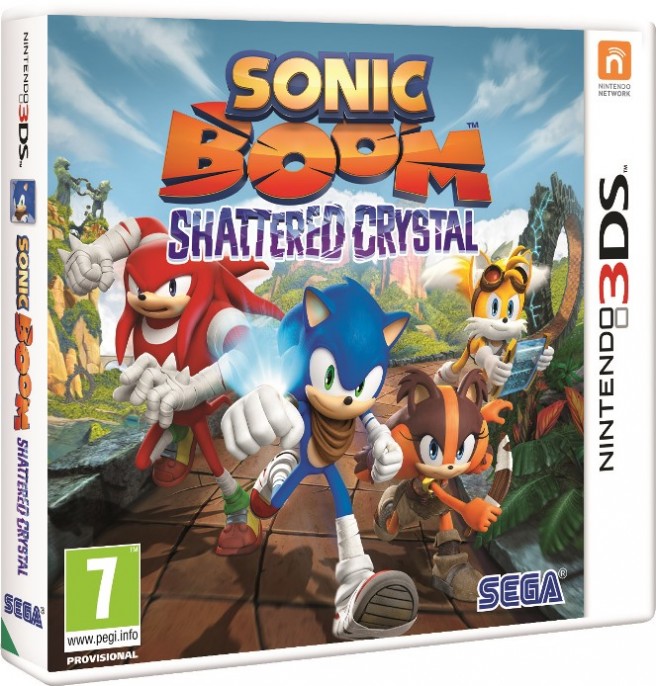 At this  year's E3, Sanzaru Games' Matt Kraemer caught up with the folks over at NWR about Sonic Boom. Check out what he had to say below
Sonic Boom won't have any microtransations, according to SEGA of America's senior director of marketing Marcella Churchill.
DLC is another story. Additional content isn't confirmed, though it hasn't been ruled out either.
Churchill only said the following regarding DLC: "There is currently no news on DLC for the game."
SEGA and Nintendo partner to launch the highly anticipated Sonic Boom videogames exclusively for Wii U and Nintendo 3DS across Europe and in Australia

2nd June 2014 – An all-new Sonic the Hedgehog will be unleashed at this year's Electronic Entertainment Expo (E3) in Los Angeles with the debut of playable versions of new titles exclusively for Wii U and Nintendo 3DS and 2DS systems. Nintendo of Europe will be responsible for the sales, marketing and distribution of the games throughout European territories and Australia, with SEGA remaining as publisher. The new games Sonic Boom™: Rise of Lyric for Wii U, developed by Los Angeles-based Big Red Button, and Sonic Boom™: Shattered Crystal for Nintendo 3DS, from San Francisco-based Sanzaru Games, will introduce new gameplay and the most vile and formidable villain in Sonic history — Lyric.

In both games, Sonic and friends – Tails, Knuckles, Amy, and the newest member of the team, Sticks, will work together as they face their most powerful enemy yet. Lyric is a giant and monstrous snake-like creature from an ancient race. An extremely tech-savvy mastermind who uses a sophisticated robotic body of armour to carry out his own nefarious deeds, he is a formidable enemy and a force to be reckoned with. With a strong emphasis on collaboration, the roles of Tails, Knuckles, Amy, and Sticks, will be elevated in gameplay that capitalises on each character's unique talents and abilities. The goal is to prevent Lyric from powering his army of robots and carrying out his plan to destroy the world. The stakes have never been higher, and the only chance to overcome Lyric is to band together and work as a team.