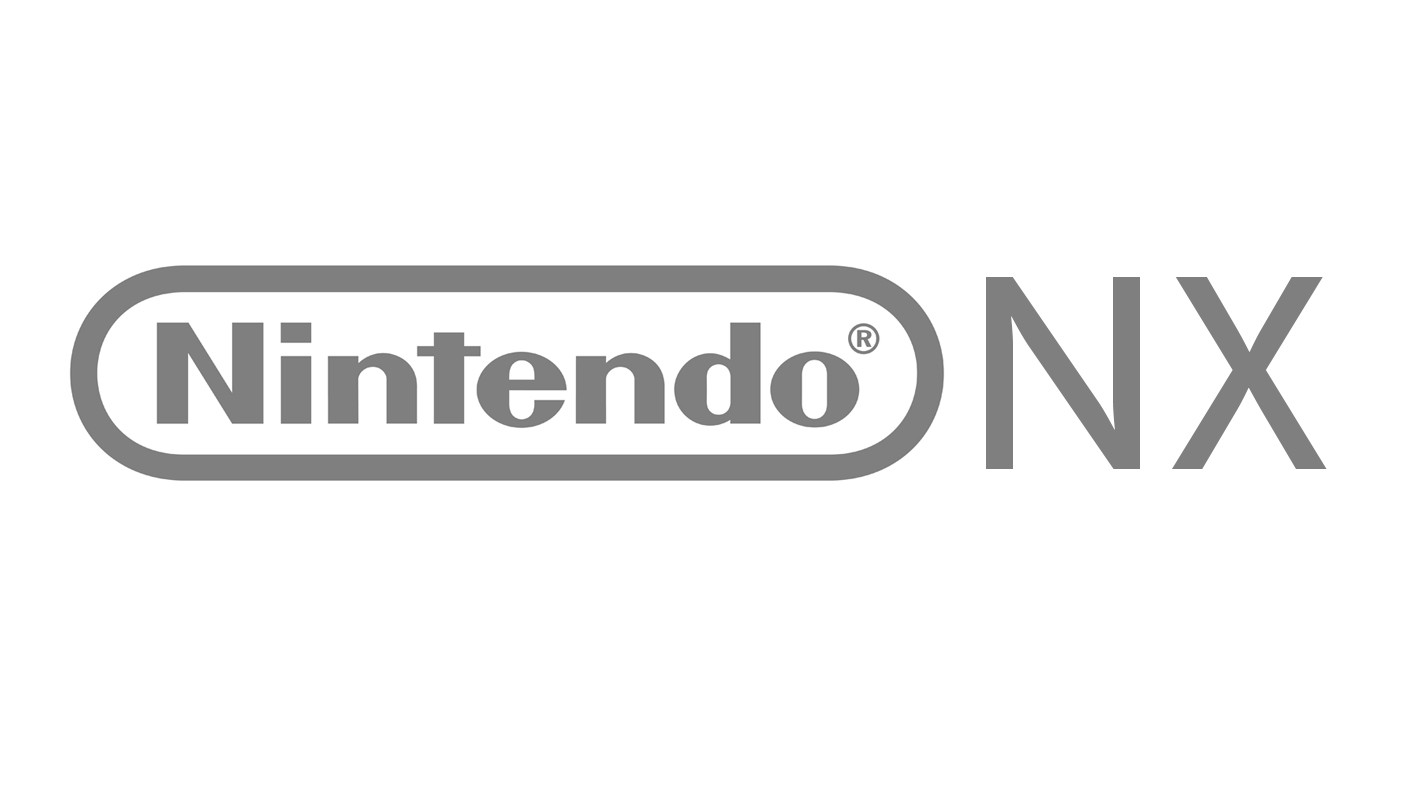 Financial Post published a new interview with Nintendo of America's executive vice-president of sales, Scott Moffitt. Topics include lessons learned from this generation, third-parties, when we'll be hearing more about NX, and more.
We've posted some excerpts from the interview past the break. The full discussion can be read here.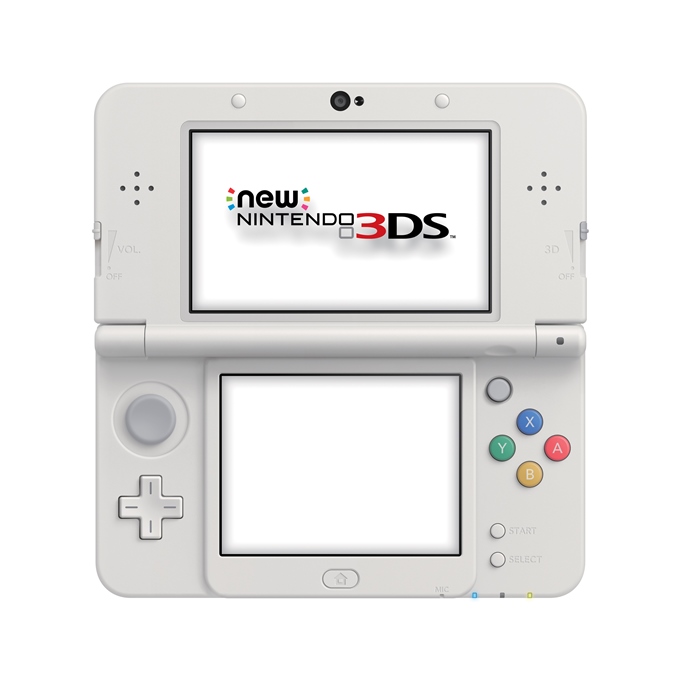 The Washington Post caught up with Nintendo of America's Scott Moffitt, the executive vice president of sales and marketing, to talk about the 3DS among other topics. He discussed the system's performance, supporting it given the company's commitment to mobile, and more.
According to Moffitt, thus far in 2015, "sales of the family of Nintendo 3DS hardware in America are actually ahead of last year's pace." He also proclaimed that the "3DS is here to stay" in light of discussion about handhelds and their continued relevance to the market with casual gaming on smartphones on the rise.
Below are his full comments:
"Nintendo 3DS is here to stay. Let me throw out a number that might surprise you. So far, on a global basis, Nintendo 3DS has sold more hardware than PS4 and Xbox One—combined. Most people find this shocking.

Obviously we don't deny the impact of smart devices on the gaming market. But it's a mistake to consider this a zero-sum game. Clearly gaming on smart devices and gaming on Nintendo 3DS can happily coexist, to the benefit of all gamers. The fact is, playing games on two very different hardware platforms means options for two very different kinds of game play. The inclusion of multiple control buttons on Nintendo 3DS allows a much deeper and more sophisticated type of play."
Head on over to The Washington Post for additional comments from Moffitt, including thoughts about online multiplayer/social features.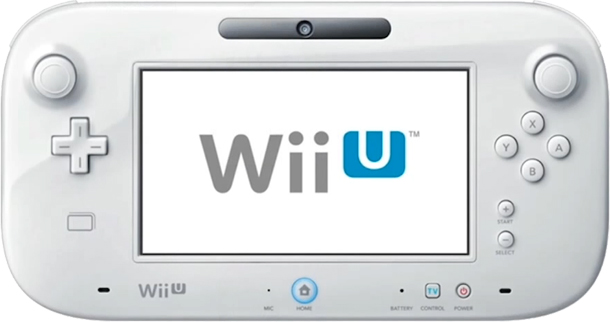 Over the past few days, Examiner has been putting up a bunch of quotes from Scott Moffitt, executive VP of sales at Nintendo of America. There are still comments from Moffitt to read up on, including topics that cover franchise annualization, the Wii U GamePad, the 3DS, and more. Head past the break for a roundup of his different remarks.

Scott Moffitt, executive VP of sales at Nintendo of America, has once again spoke about the reasoning and timing of NX's announcement.
Moffitt told Examiner:
"Going back to the reveal, it was important for us to reinforce to our loyal game fans out there that we remain committed to the world of dedicated game platforms. We believe there is magic that occurs when you have a marriage between the hardware, operating system and game content itself. It was important for us to recommit, on behalf of our game fans, to that business. We didn't want people to think we were migrating away from that core principle, which is we believe in the power of dedicate game platforms and we are going to remain in that business."
Moffitt went on to talk about Nintendo's decision to pursue the smart devices as well. He said that this space will be used as an "additive" for the company's console business.
"We can't deny the massive install base of smartphones out there, and some fans that aren't old enough yet to afford their own gaming console, perhaps for those consumers they can start to appreciate some of our content and build a relationship with some of our characters and our franchises. We feel it's going to be an additive to our console business."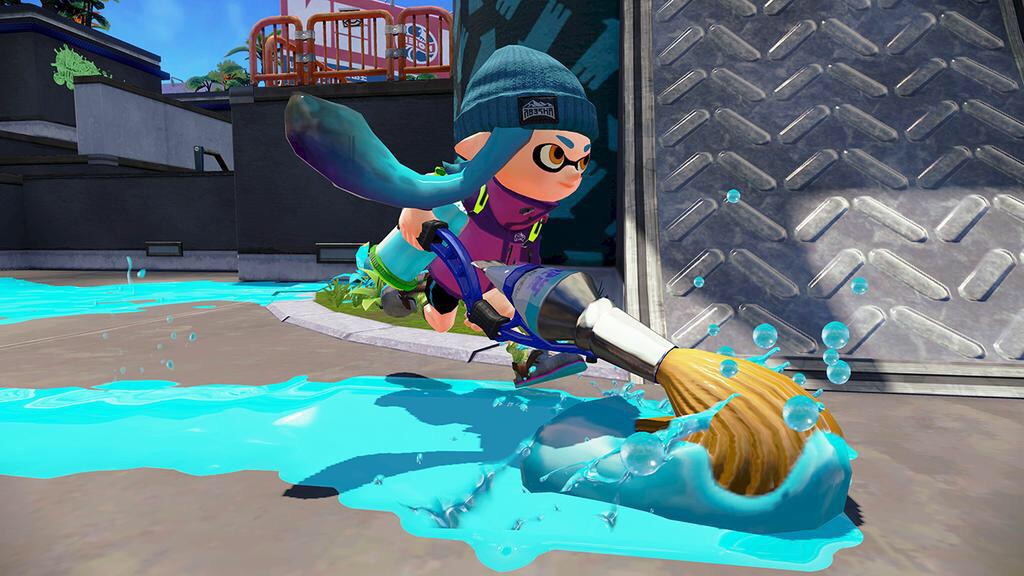 Examiner has put up another excerpt from its interview with Nintendo of America executive VP of sales Scott Moffitt. In these latest quotes, we get to see what Moffitt had to say about Nintendo taking risks, which he says is "in our DNA".
He stated:
"It's in our DNA, it's what makes us tick, and it's what brought all of us to Nintendo. We like to be a company that's willing to take some risks on a franchise like Splatoon, propose new forms of gaming to gamers, and see what their reactions are."

"Often times, those [ideas] work, sometimes they don't, it's always risky to be an innovator, but that is woven into our DNA and is a bedrock value for Nintendo."
As for why Nintendo continues to take risks, Moffitt says that it's all for the gaming community. He explained:
"I think gamers have come to appreciate that from us, but also to respect it and expect it. They want us challenging the norms and challenging conventions, and I think that's part of our role in the broader industry."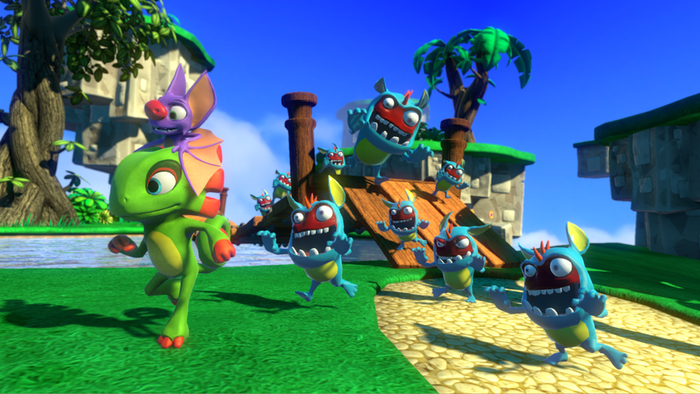 Speaking with Examiner, executive VP of sales at Nintendo of America Scott Moffitt spoke about the company's commitment to indie titles and developers.
Moffitt told the site:
"We've really been embracing the independent development community and there is a lot of really great indie content coming to our platform, more so than [before] on Wii or predecessor systems. Our eShop is stocked with great indie games, so we try to rotate them through and promote them from time to time with developer support."
Examiner also asked Moffitt if Nintendo will work with Playtonic when it comes time to promote Yooka-Laylee. Regarding this, he said:
"We've show a much more open stance to indie developers, so never say never.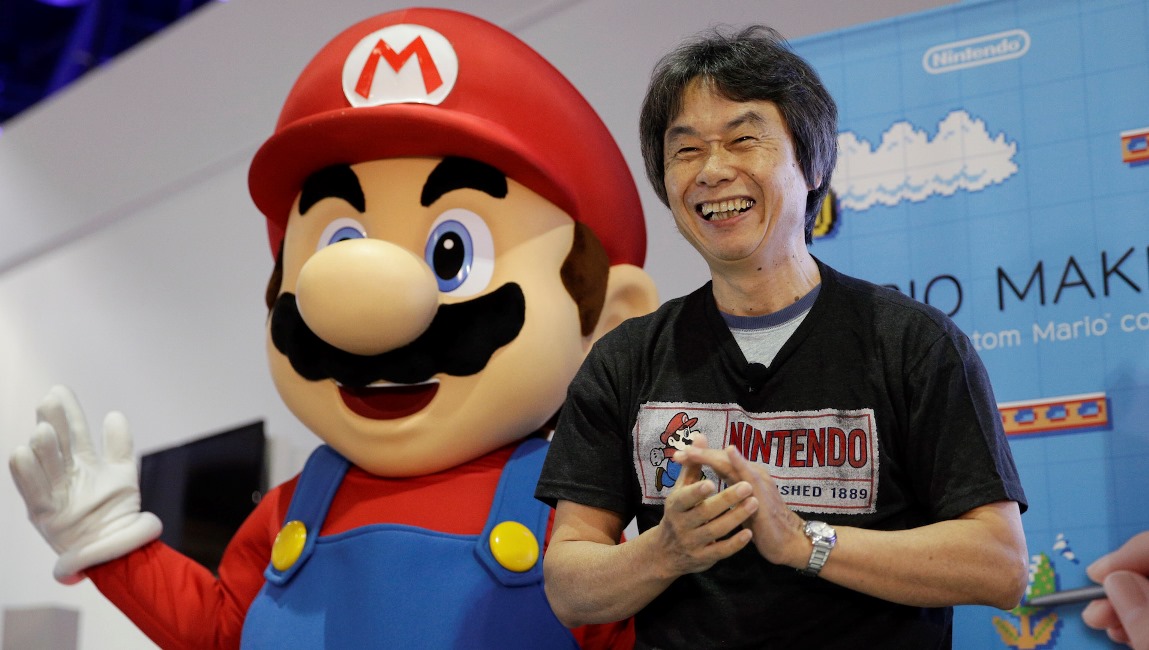 Examiner recently spoke with Scott Moffitt, executive VP of sales at Nintendo of America. One of the topics the two sides discussed was how Nintendo uses fan feedback and looks at industry trends.
Moffitt told the site:
"We like to be different, unique and tend to march to the beat of our own drum. I would never say we're blind to the outside world, but we listen to our game fans a lot. We're always curious to [see] their reaction to new games like Splatoon. We don't use them as our sole inspiration but we certainly like to hear what they are saying, enjoying and appreciating about a game, in addition to what they would like in future iterations of that game. We take a broad look and always pay attention to what is going on beyond our walls with trends, but it starts with listening really carefully to our gamers."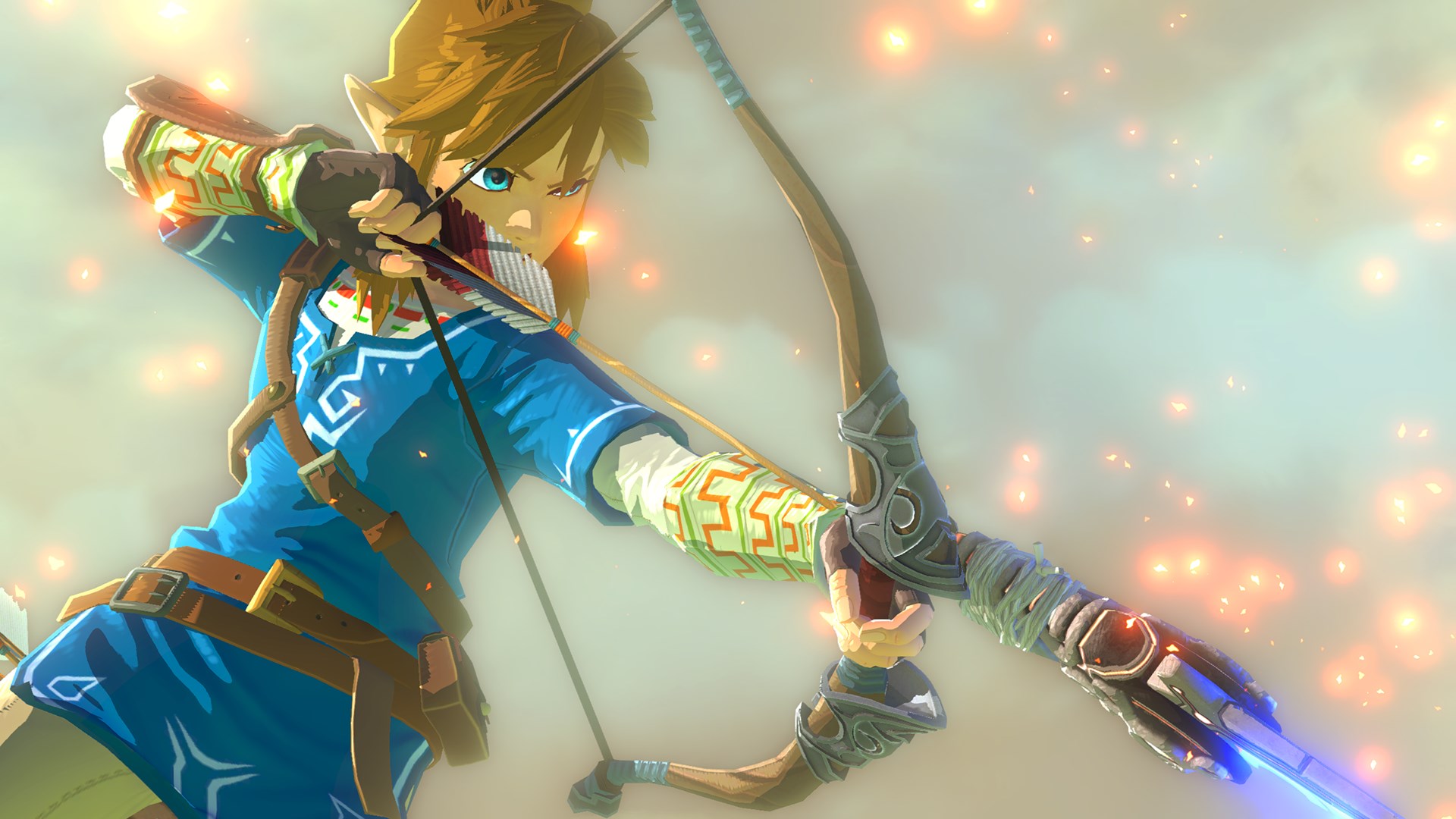 Nintendo of America executive vice president of sales and marketing Scott Moffitt commented on the state of Zelda Wii U while speaking with iDigitalTimes.
He told the site:
"We confirmed that a Zelda game, a new Zelda experience is in development for the Wii U and we have our team hard at work on that. We want that to be the best Zelda experience. Fans have been waiting for and deserve a game when it's ready, when it's fully featured and when it can live up to what we would like to deliver."
Moffitt also commented on the possibility of seeing a new Metroid game on Wii U. Ultimately, he indicated that developers "decide how best to create new and different experiences."
Moffitt said:
Metroid is really up to our game developers to decide how best to create new and different experiences. This Metroid experience [Federation Force] offers a local multiplayer feature that could be a lot of fun for game fans and we hope fans try it out and come to their own conclusions. I have nothing more to announce about a Metroid game for Wii U but let's be happy for what we have. We've got something and let's experience it and hope fans will enjoy."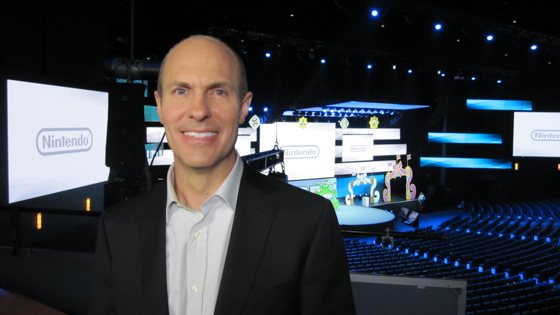 GamesIndustry published its own interview with Nintendo of America executive VP of sales and marketing Scott Moffitt. Metroid Prime: Federation Force, amiibo, shortages in general, and the Humble Nindie Bundle (not ruling out its own bundle) were among the topics discussed.
You can read up on what Moffitt had to say in this latest interview below. Be sure to check out GamesIndustry's original article here as well.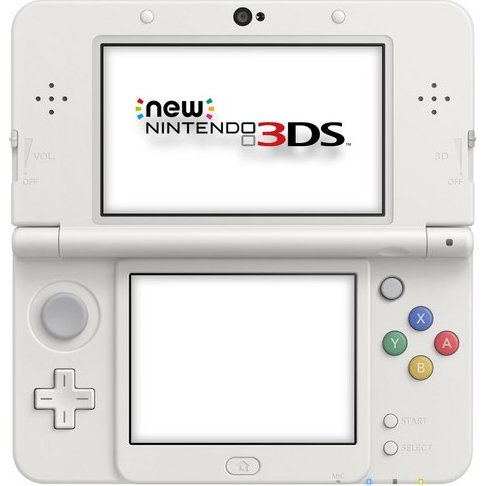 iDigitalTimes has some comments from Nintendo of America's Scott Moffitt specifically about the 3DS. Moffitt addressed the 3DS' success and lineup, why older models remain in the market, and commented on the lack of the standard New 3DS version in North America. Read on below to get a look at what was shared.