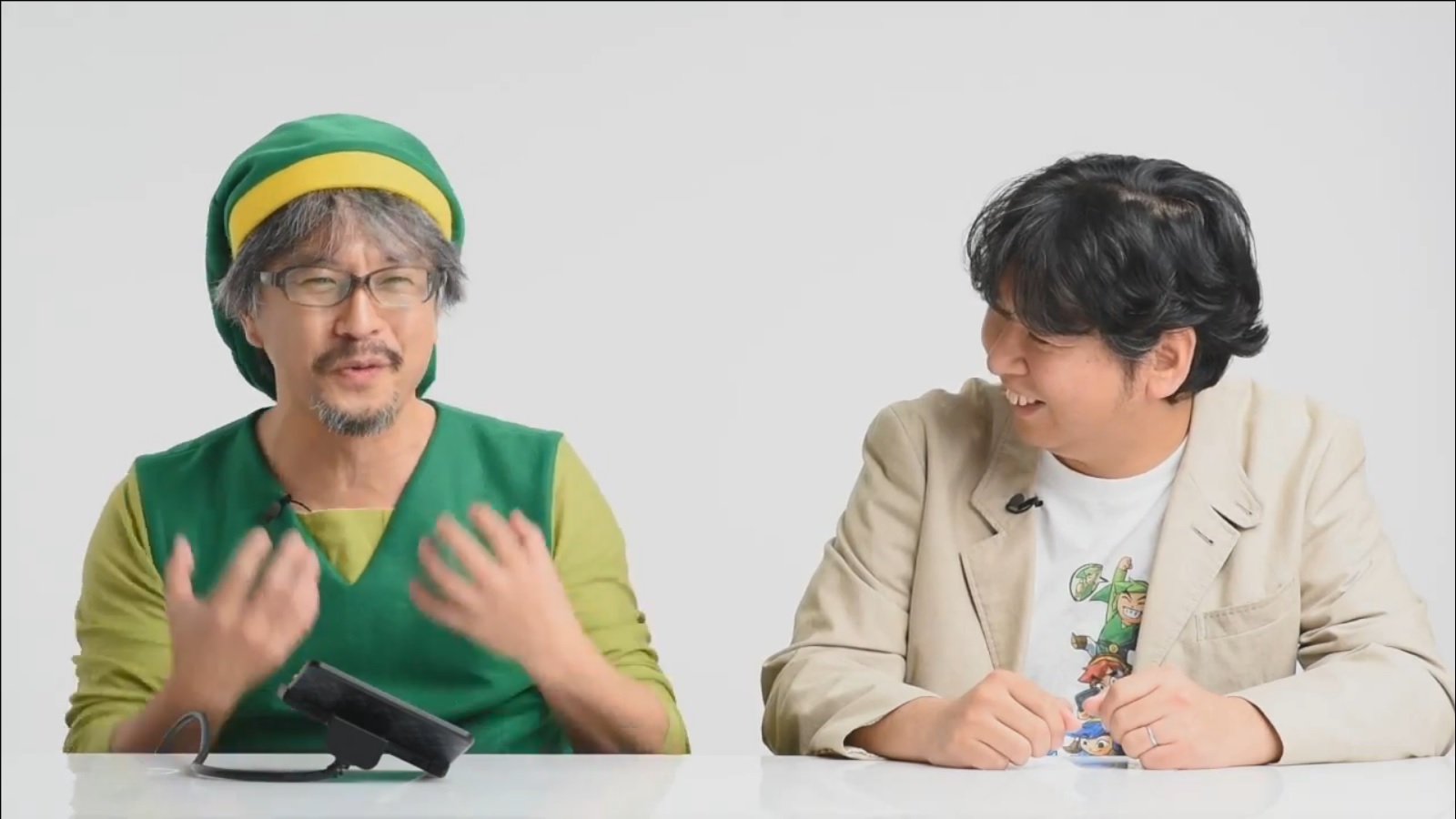 When Nintendo held the first round of Japanese Zelda: Tri Force Heroes online demo events last weekend, series producer Eiji Aonuma played for an hour during a live stream. The first of two final events just ended a short while ago, and Aonuma appeared on another broadcast with director Hiromasa Shikata. You can watch the recorded stream below.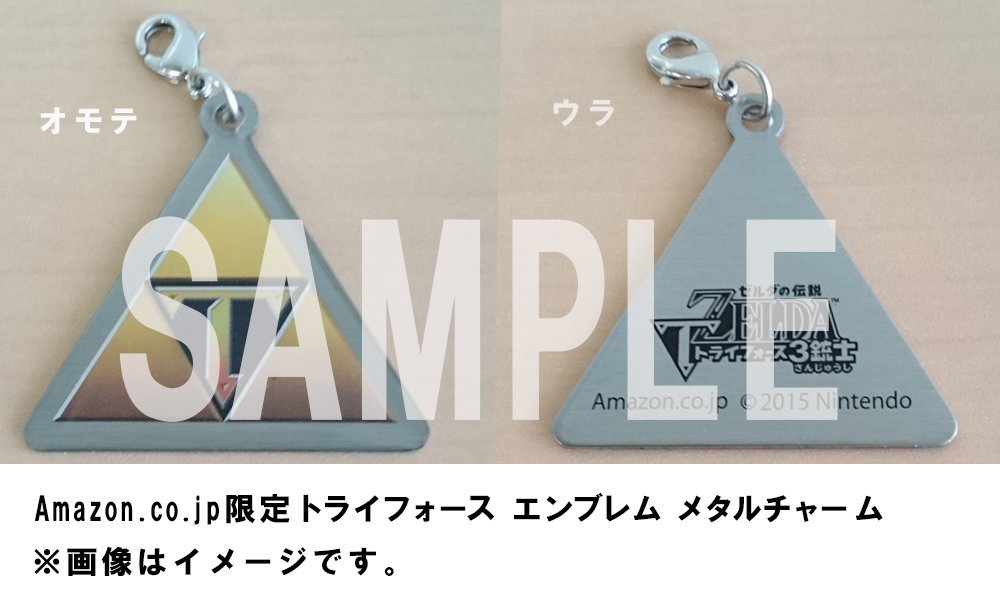 Next week, The Legend of Zelda: Tri Force Heroes will be releasing in Japan (not to mention the west as well). Consumers can pre-order the game on Amazon for a triforce emblem keychain. You can get a look at the Japanese bonus above.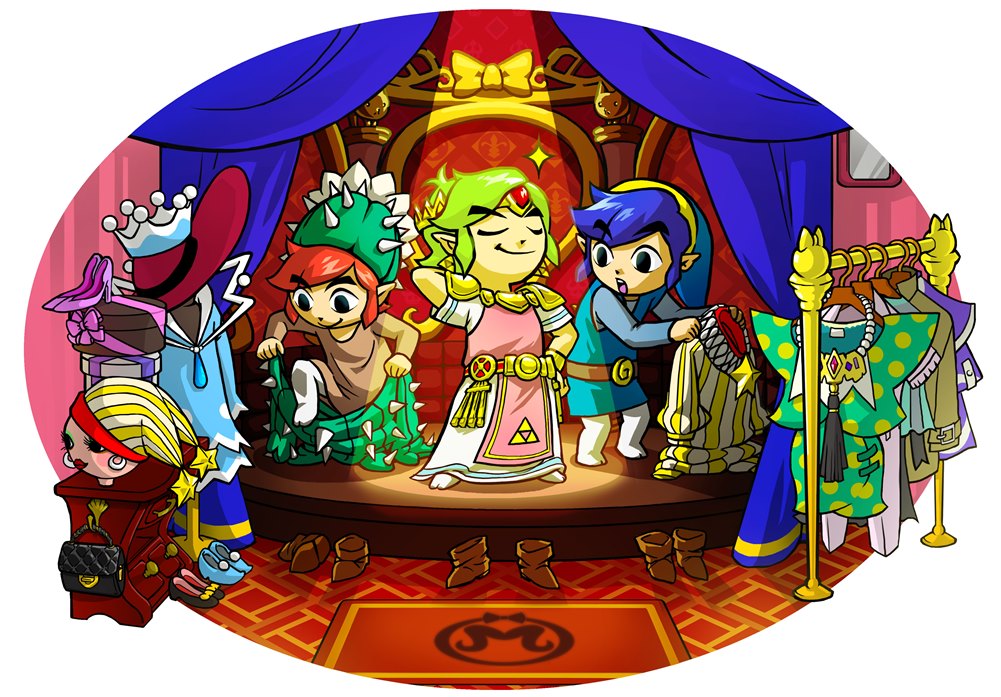 The latest trailer for The Legend of Zelda: Tri Force Heroes shows off the game's various costumes. Take a look at the new video below.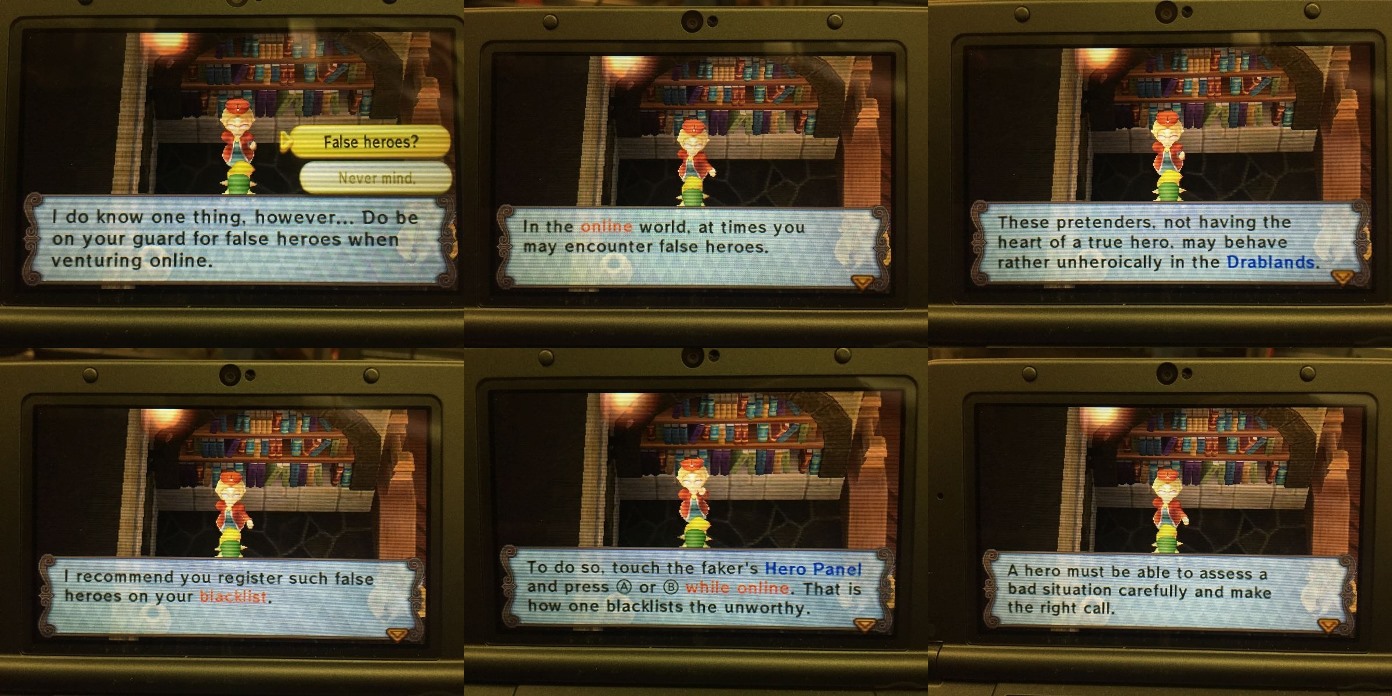 The Legend of Zelda: Tri Force Heroes has full Internet functionality. You can play through the game's various levels with two other folks by connecting online.
If you happen to come across a particularly bothersome person, Nintendo has you covered. There's a function in the game which allows you to blacklist people. You'll just need to talk to an NPC briefly and follow the appropriate steps!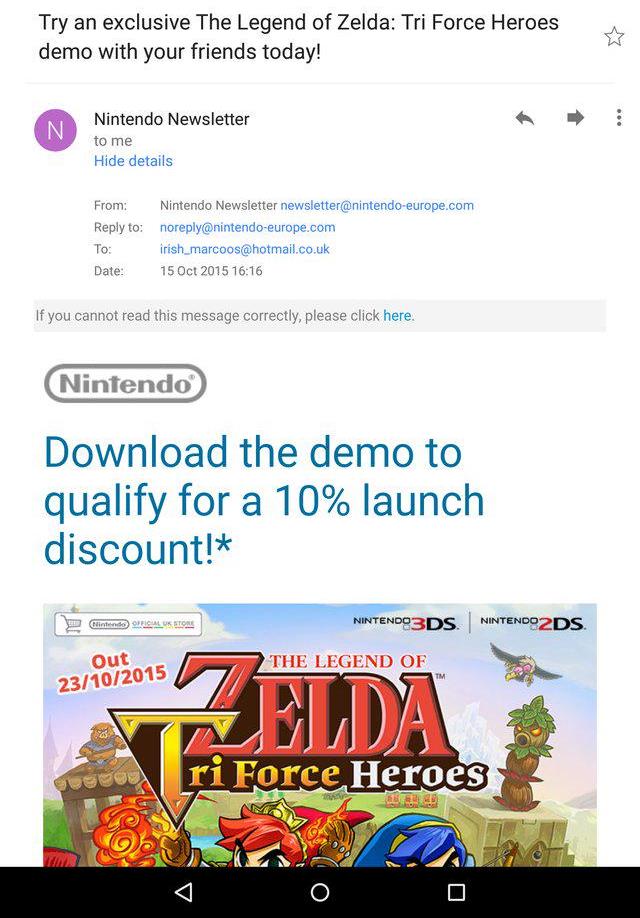 Yesterday, Nintendo started sending out demo codes for The Legend of Zelda: Tri Force Heroes in Europe. We're now hearing that these codes are being distributed in Europe as well. If you'll be getting a code from Nintendo, expect it to hit your inbox soon!
One important thing to note: it looks like those who download the demo in Europe will be entitled to a 10 percent launch discount for the full game. This offer will be valid on the eShop.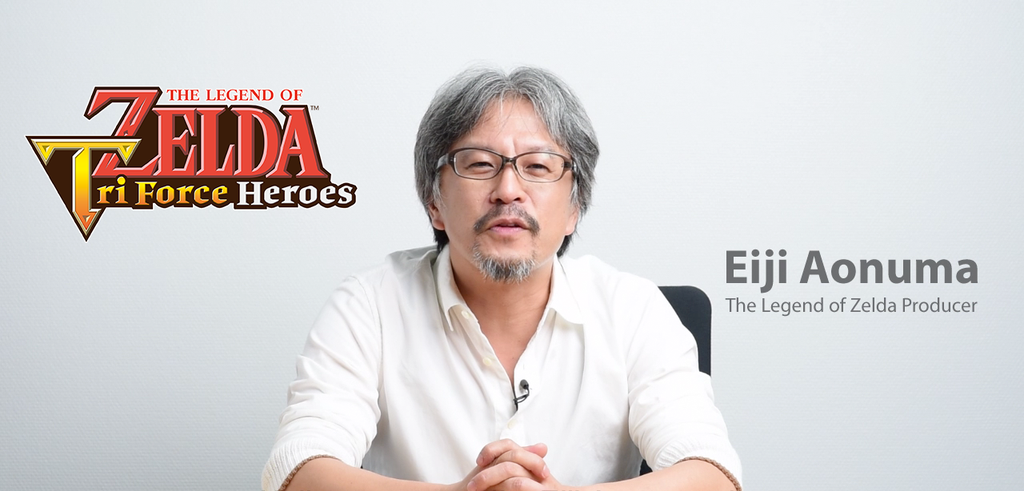 A few days ago, Nintendo shared a 15-minute video in which Zelda producer Eiji Aonuma played through Tri Force Heroes. Nintendo of Europe has now uploaded a new version with English subtitles, which we have below.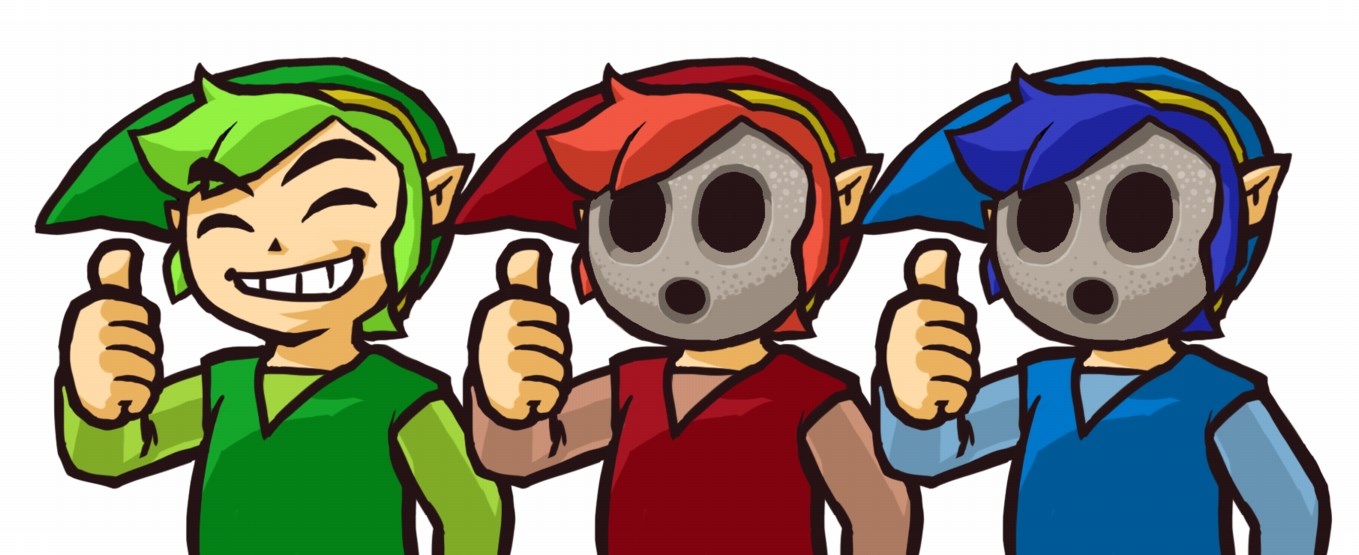 The Legend of Zelda: Tri Force Heroes is primarily a multiplayer game, but single player is also available. The video below shows how the gameplay works on solo mode.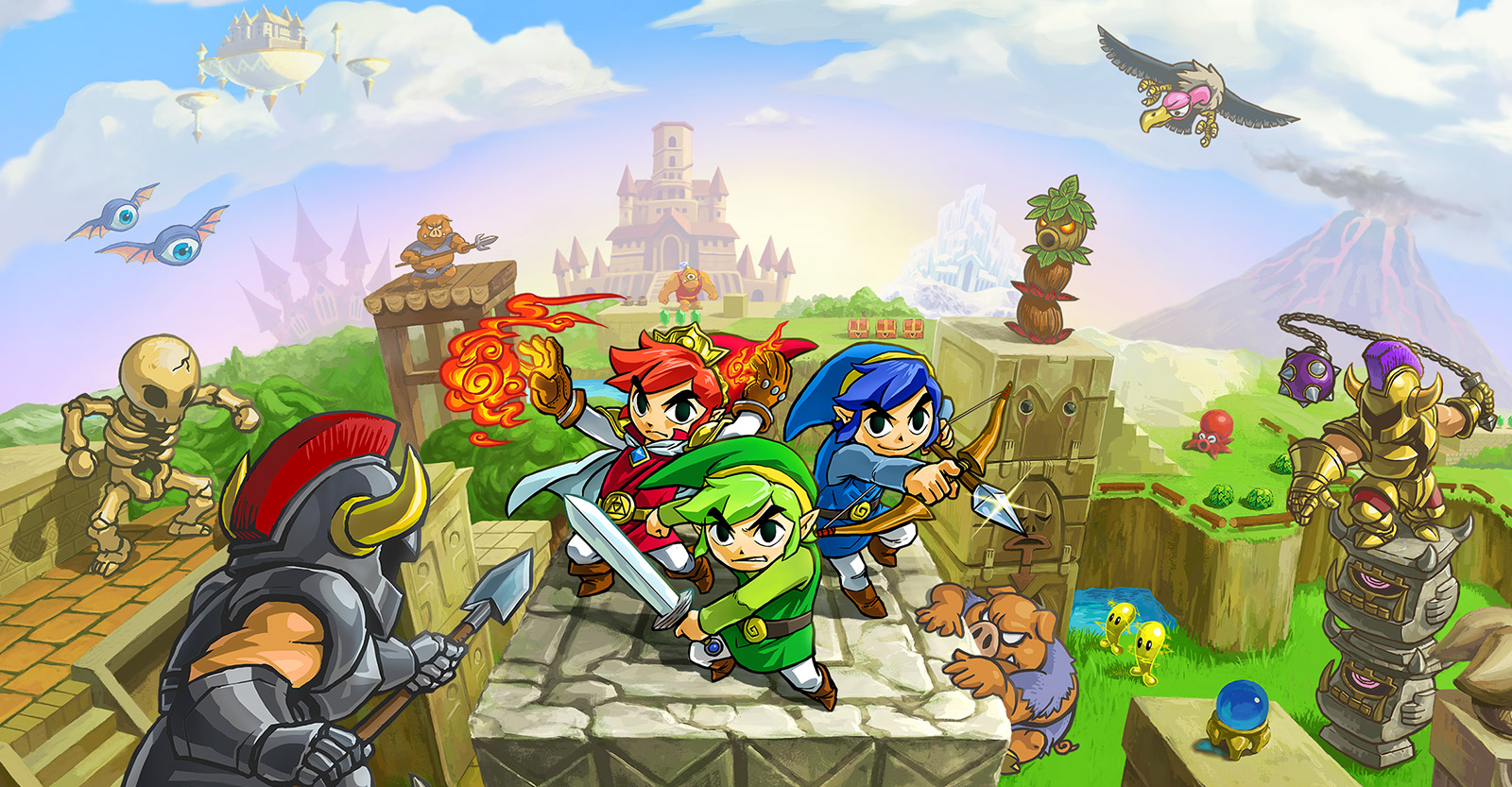 Some Zelda fans in North America will soon be able to test out the series' latest entry, Tri Force Heroes. Demo codes are starting to be distributed via email.
The download allows players to go through a dungeon with two friends via local play. Online co-op will also be available at the following times:
– 10/16: 5 PM – 10 PM PT
– 10/17: 5 PM – 10 PM PT
– 10/18: 7 AM – 12 PM PT
If you do receive a code, it can be redeemed on the eShop.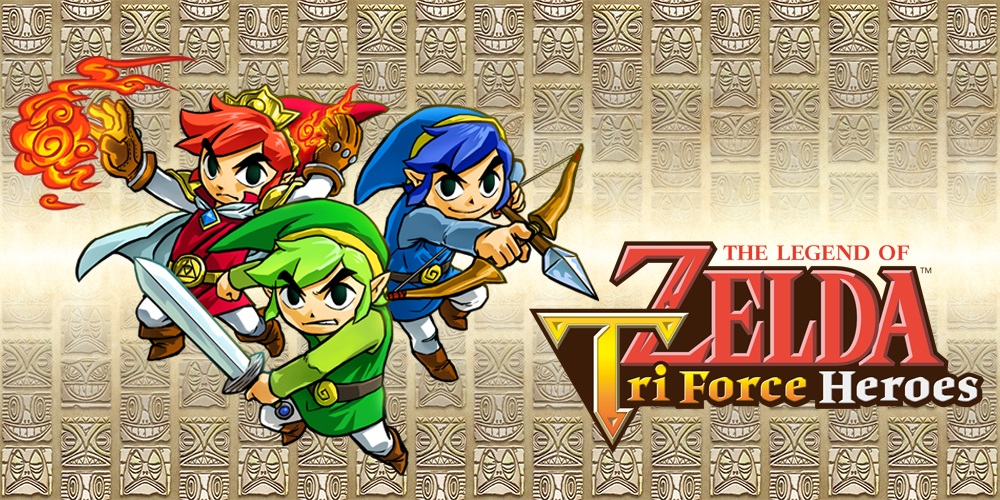 On Tuesday night's The Late Show, Stephen Colbert introduced the Zelda: Symphony of Goddesses orchestra playing game highlights in anticipation of North America's release of The Legend of Zelda: Tri Force Heroes next week.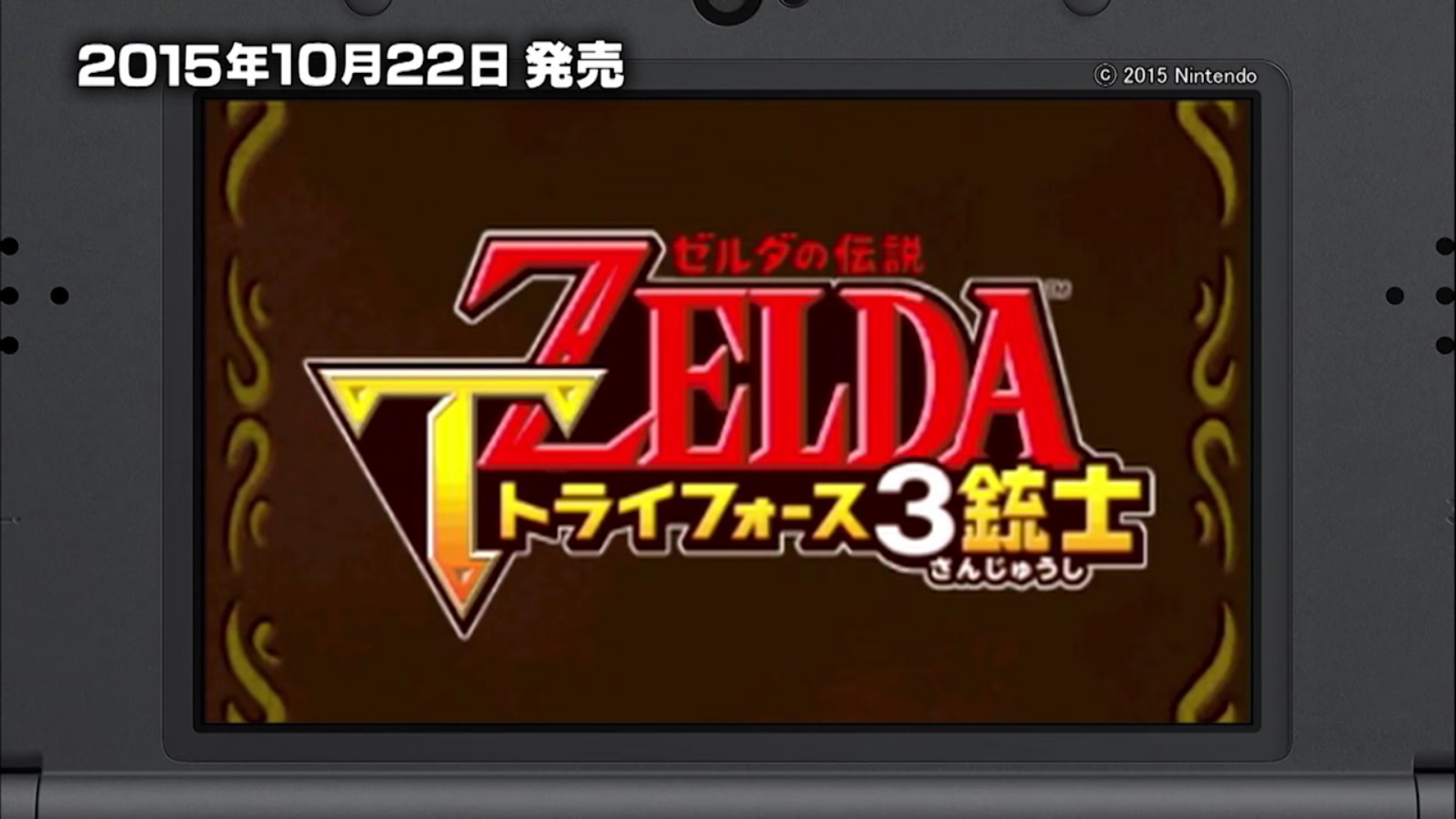 Shinya Arino, who stars in Game Center CX, is also part of the comedy duo Yoiko. Masaru Hamaguchi is the other member in the group.
Hamaguchi has previously appeared in "Game Center DX" videos on Nintendo's Japanese YouTube channel as as a spoof of sorts. He's now returned again, as you'll see in the video below which focuses on The Legend of Zelda: Tri Force Heroes.