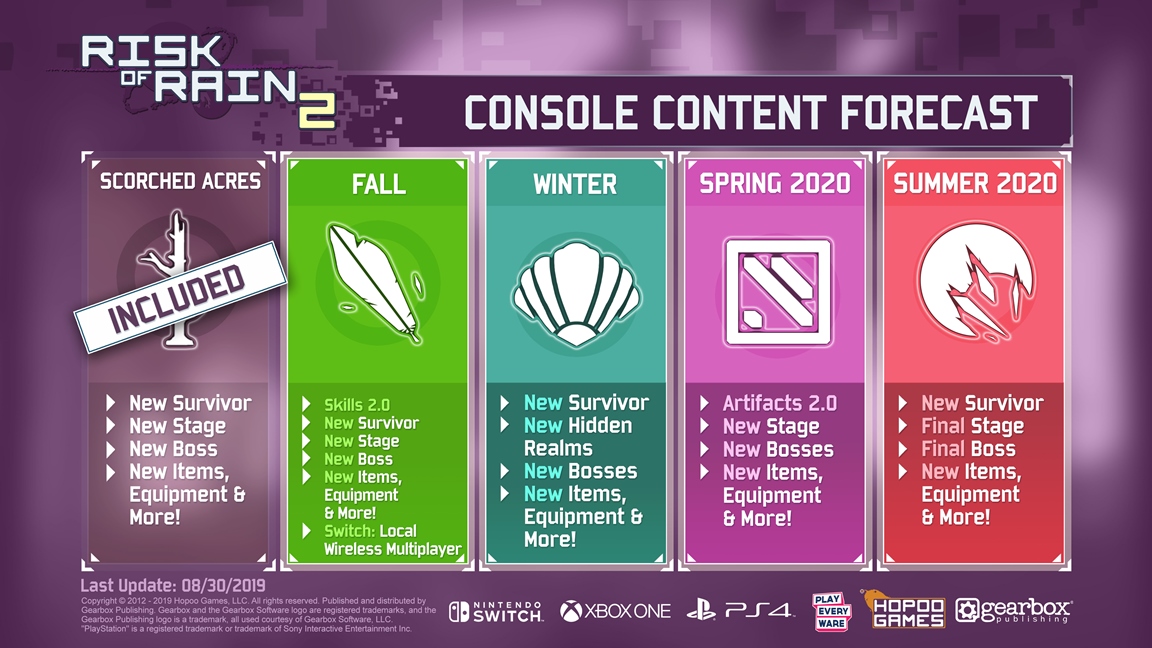 Risk of Rain 2 is in an interesting position. It's still technically in Early Access on Steam, but it just launched on consoles – including Switch.
Fortunately, Risk of Rain 2 will be getting the same content across all platforms. In fact, Hopoo Games has shared a roadmap as well as additional details regarding plans for consoles.
We have a look at the roadmap above. Hopoo has also provided the following information: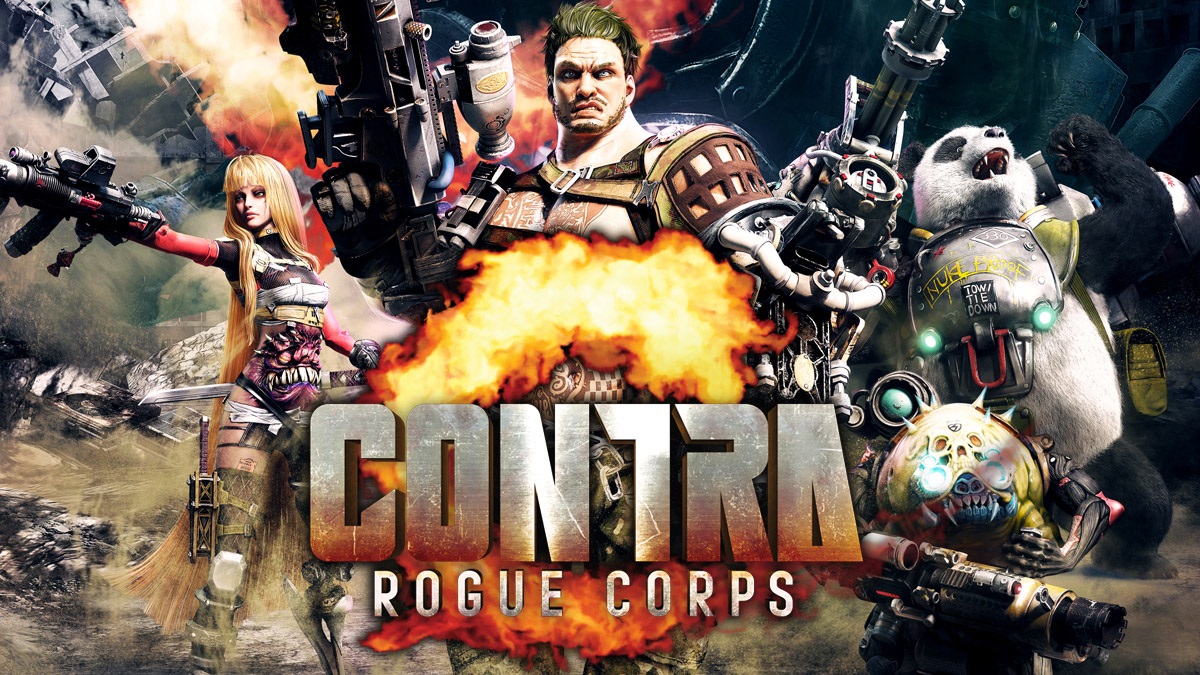 Contra: Rogue Corps arrives on Switch next week. After its release, players can look forward to even more content that will be offered for free.
Director Nobuya Nakazato told us in a recent interview that post-launch updates will include more missions and weapons. He also indicated that players will have the ability to go beyond the current level cap.
As previously announced, Contra: Rogue Corps will also have a season pass. It features four DLC packs comprised of skins and in-game items.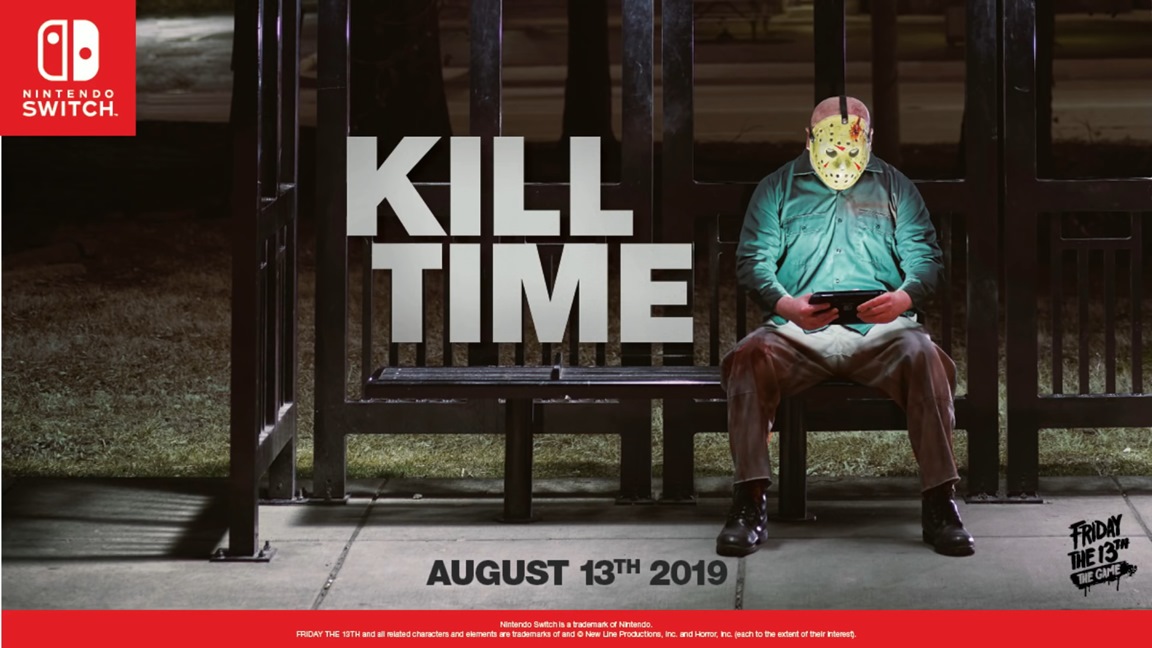 A new 1.02.00 update for Friday the 13th: The Game Ultimate Slasher Edition is now live on Switch. Some major game-breaking bugs have been fixed, the thumb stick input has been adjusted, and more.
Below are the full patch notes: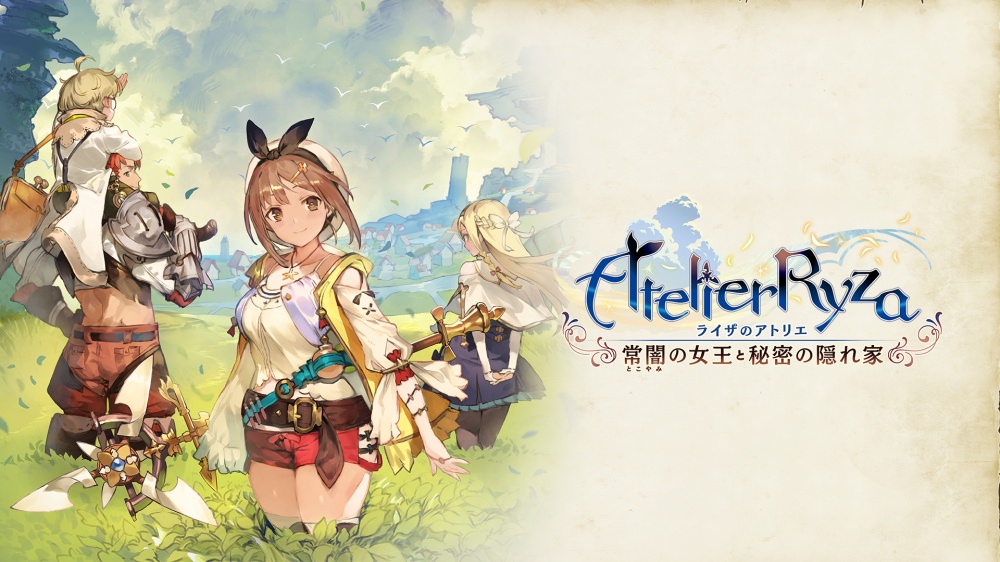 Koei Tecmo and Gust have announced a new series of updates for Atelier Ryza. New elements and features will be added, including a Photo Mode.
Here's the full rundown of three upcoming updates: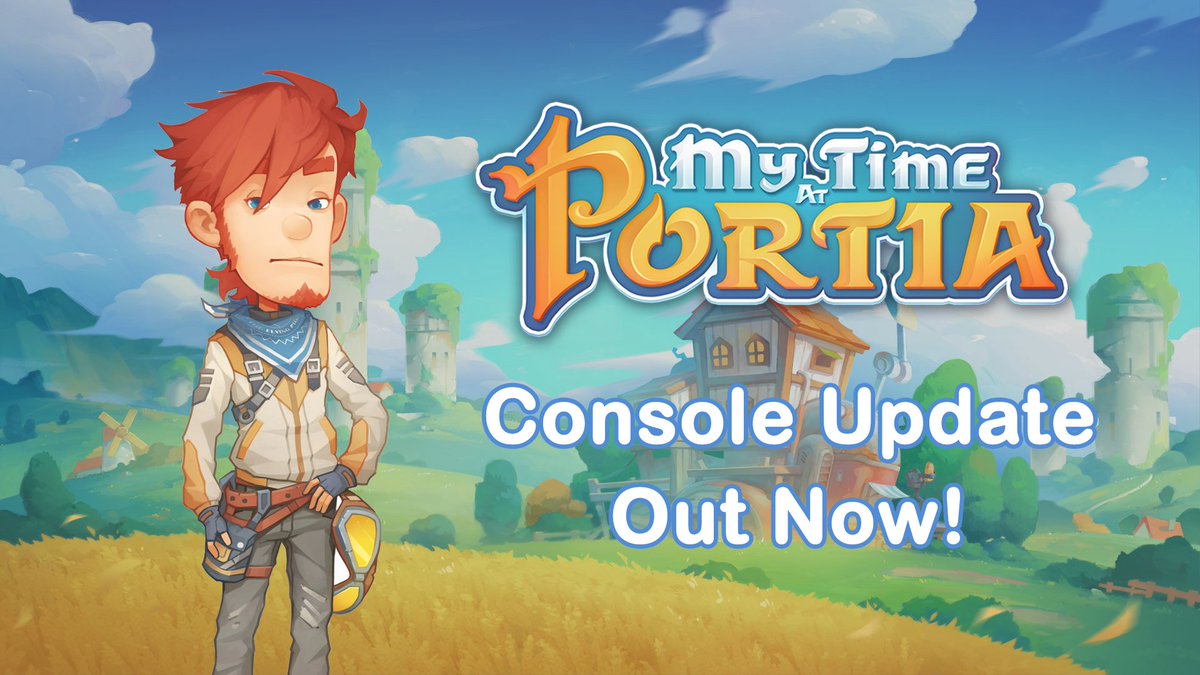 Another new update for My Time at Portia is now available. The game now features improved loading times primarily aimed at Switch, fixes to performance and stability issues, and more.
Below are the full patch notes: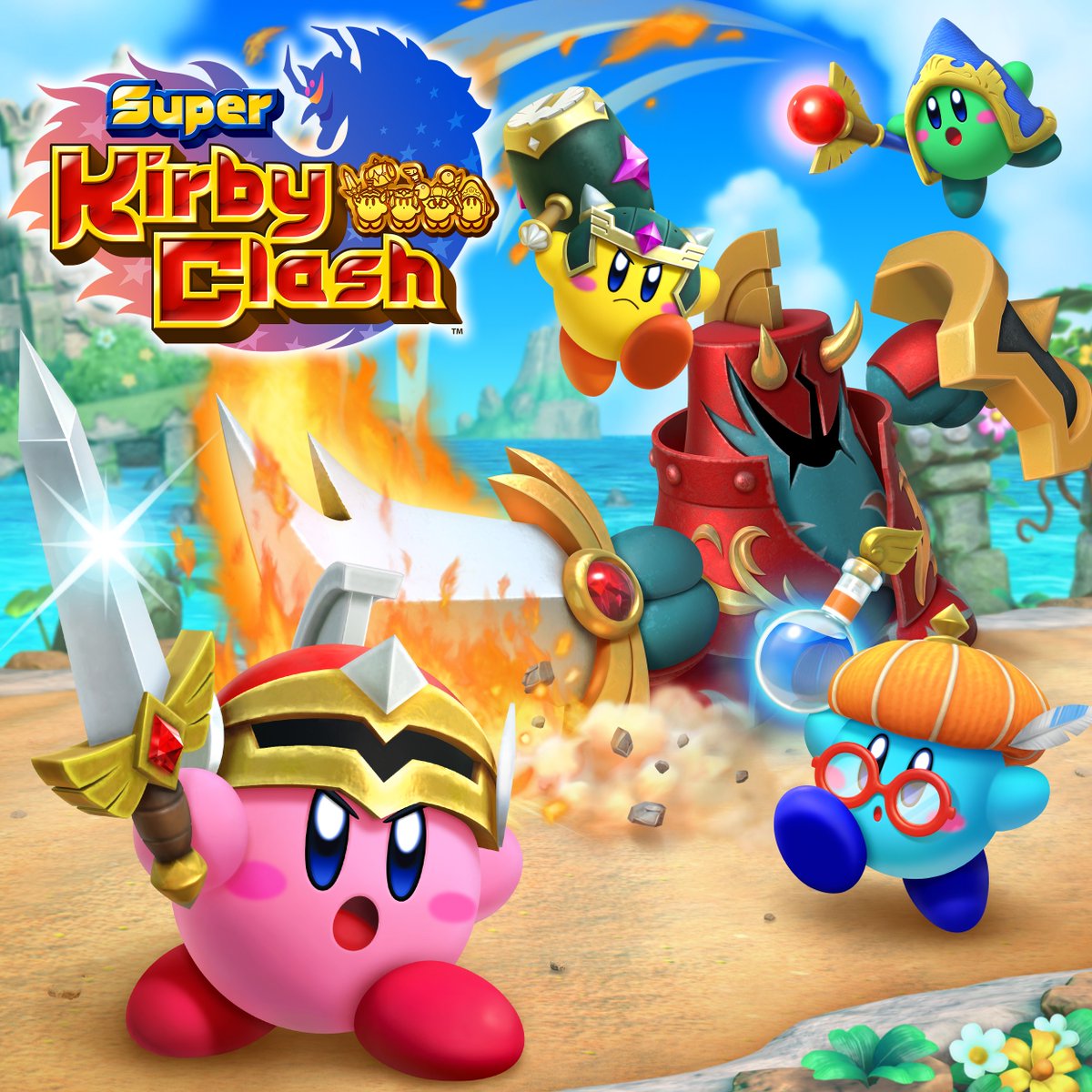 The first software update is now available for Super Kirby Clash.
According to the patch notes for this latest update, all that is mentioned is that "Several issues have been fixed to improve gameplay experience."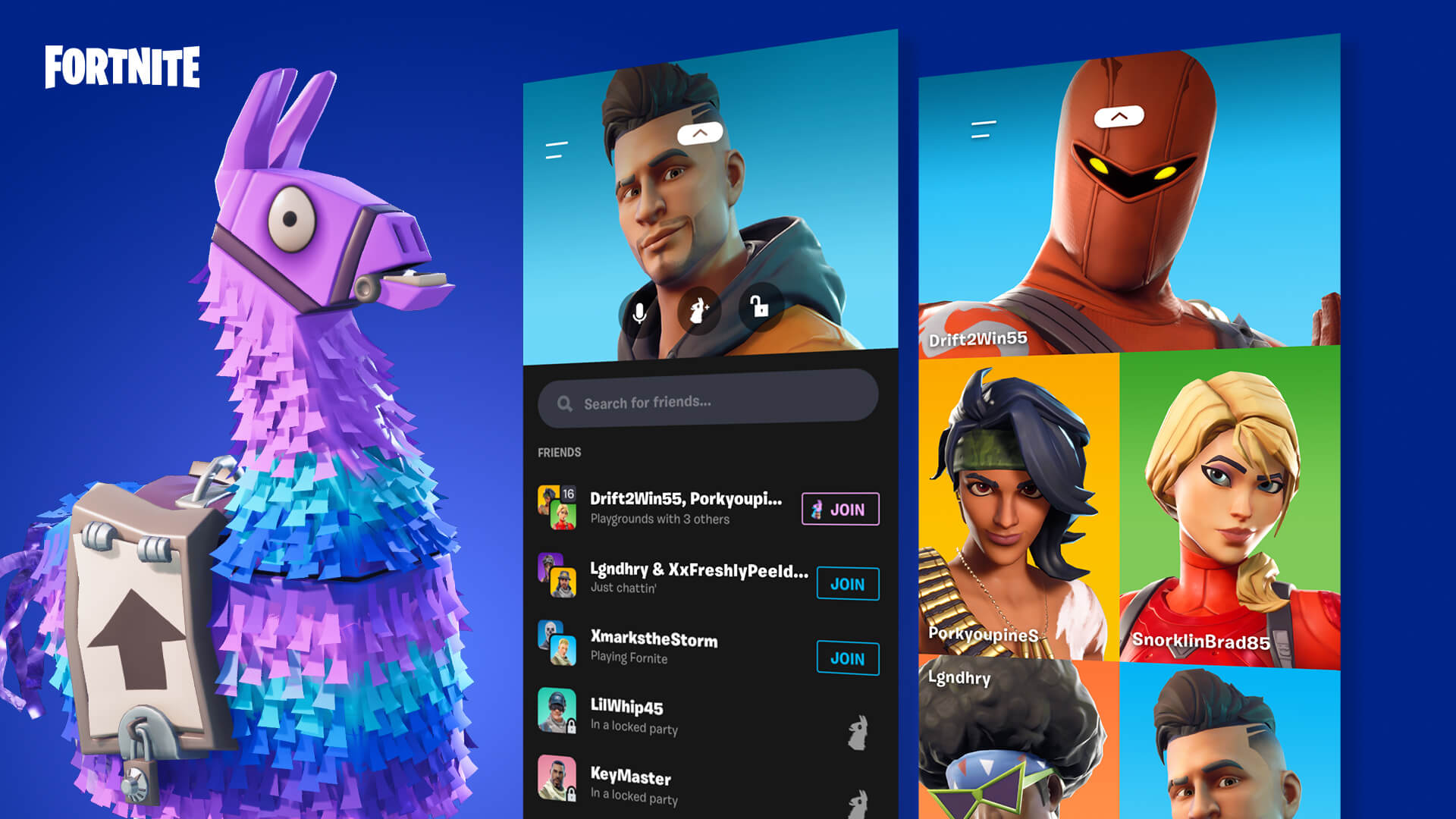 Fortnite's latest update has been deployed. Version 10.31 features a new Party Hub, along with some changes and bug fixes.
Below are the full patch notes: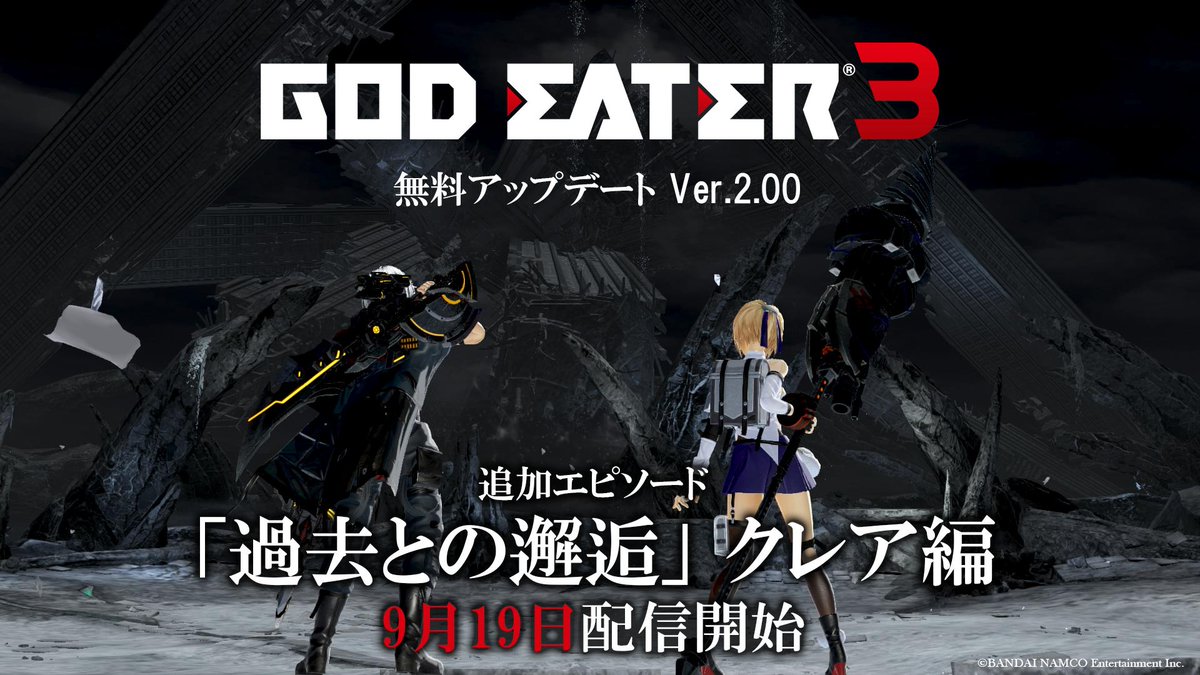 God Eater 3's big 2.00 update is just a few days away. It will launch on September 19, Bandai Namco has announced.
The 2.00 update is highlighted by the additional episode known as "Encounters with the Past". It will also include new costumes, the Ash Forged Barbarius Ira Aragami, and more.
For more information about God Eater 2 version 2.00 and other updates, read our previous post here.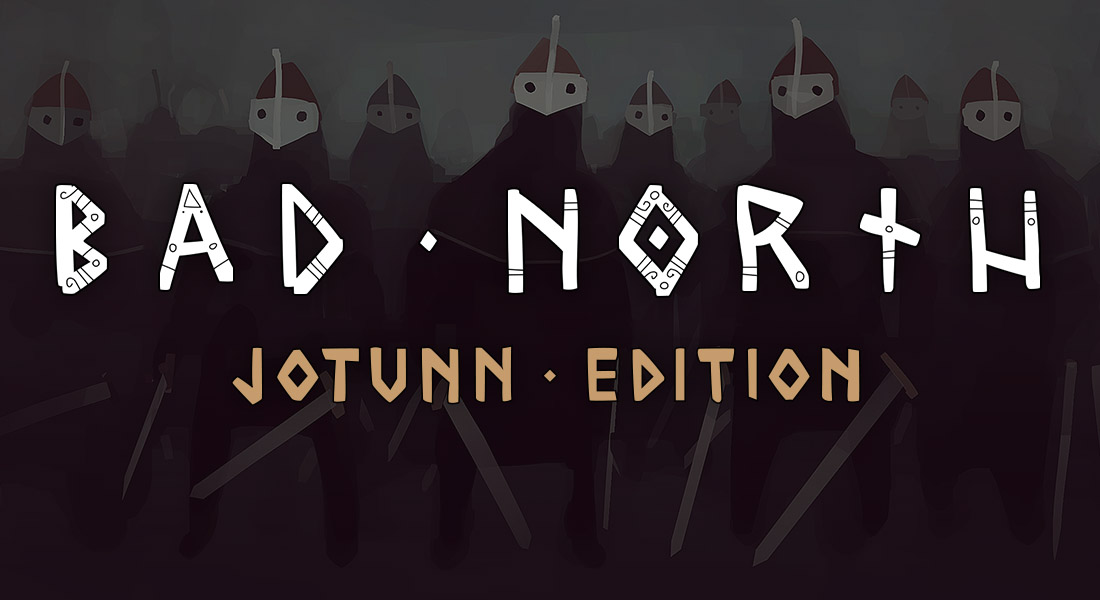 Bad North: Jotunn Edition will be available for Switch on September 26, Raw Fury has announced.
As a reminder, this update includes campaign changes, difficulty enhancements, new features, and more. Additional information can be found below.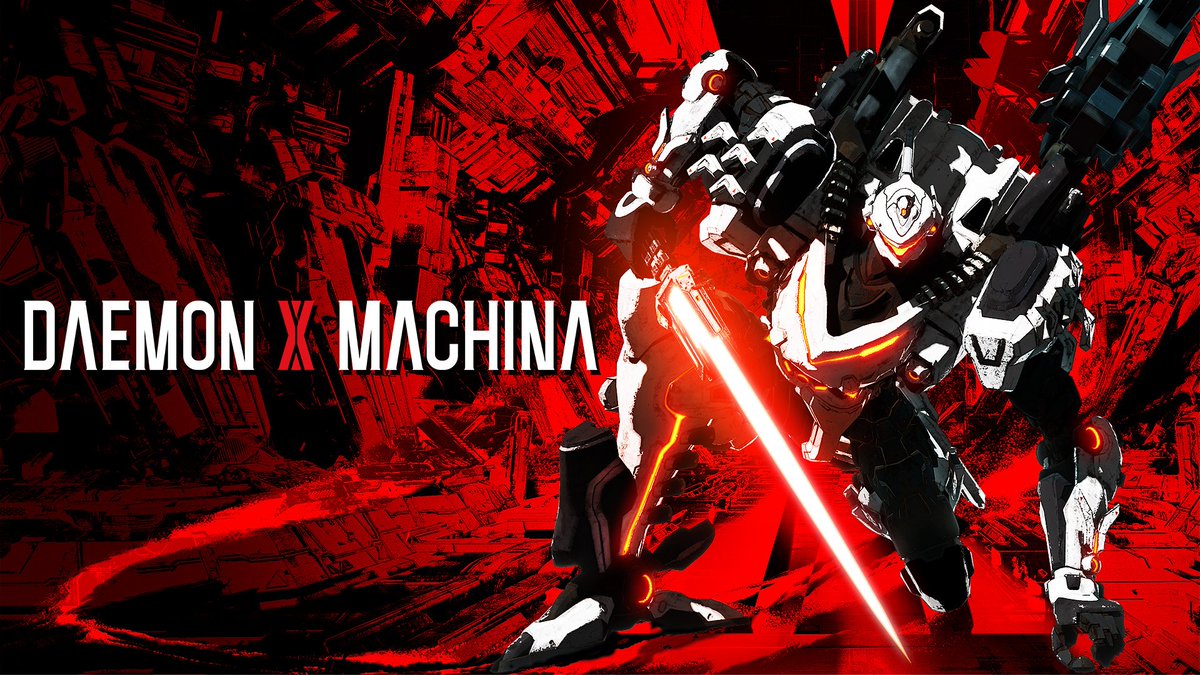 Alongside the launch of Daemon X Machina, Nintendo and Marvelous prepared a day-one update. Version 1.0.1 is actually pretty substantial, as this is what seems to add in the Cooperative Mode.
Below are the full patch notes: