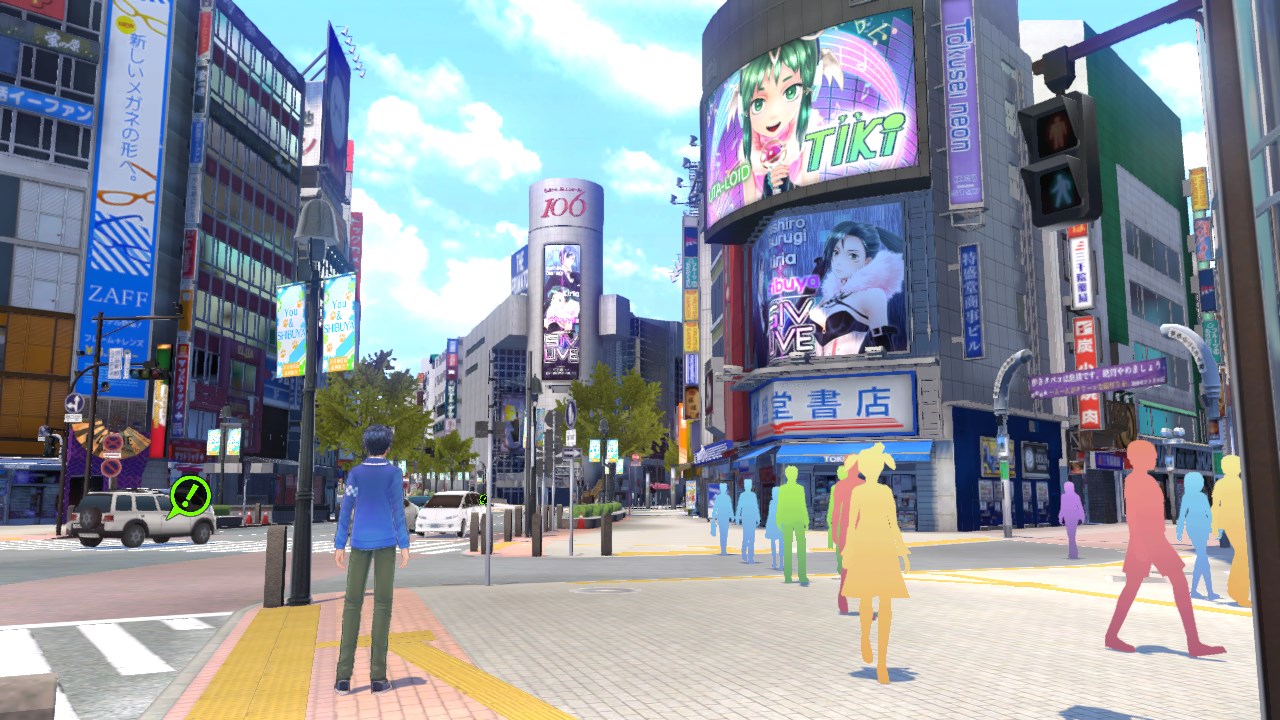 We have another 20 minutes of footage from the English version of Tokyo Mirage Sessions #FE. The following video shows Shibuya exploration, Chapter 1 boss fight, and Chapter 2 gameplay.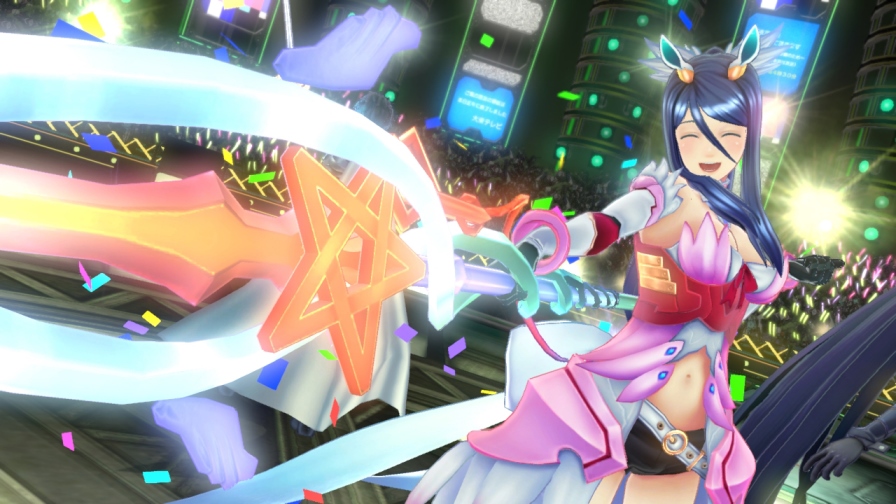 Footage from the English version of Tokyo Mirage Sessions #FE continues to pour in. Find two more gameplay videos below.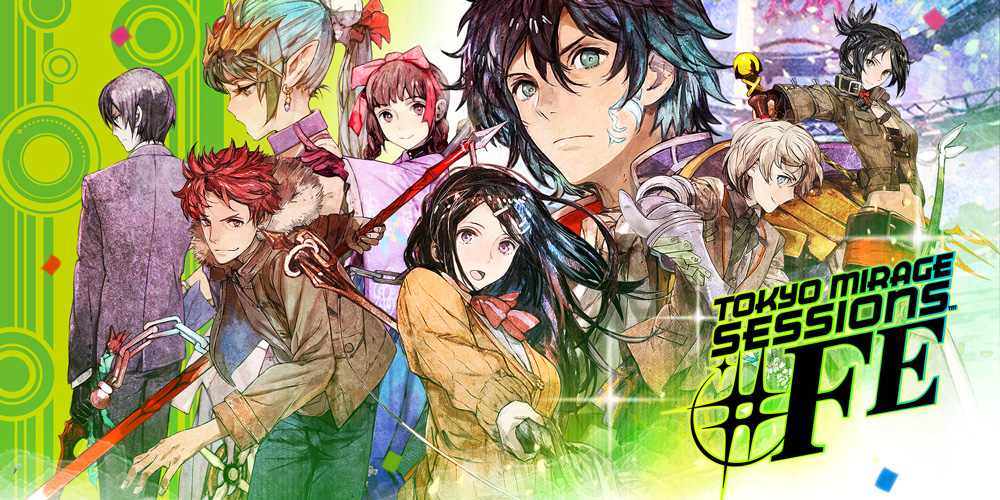 Another couple of lengthy Tokyo Mirage Sessions #FE gameplay videos are in. See some side quest and battle footage below.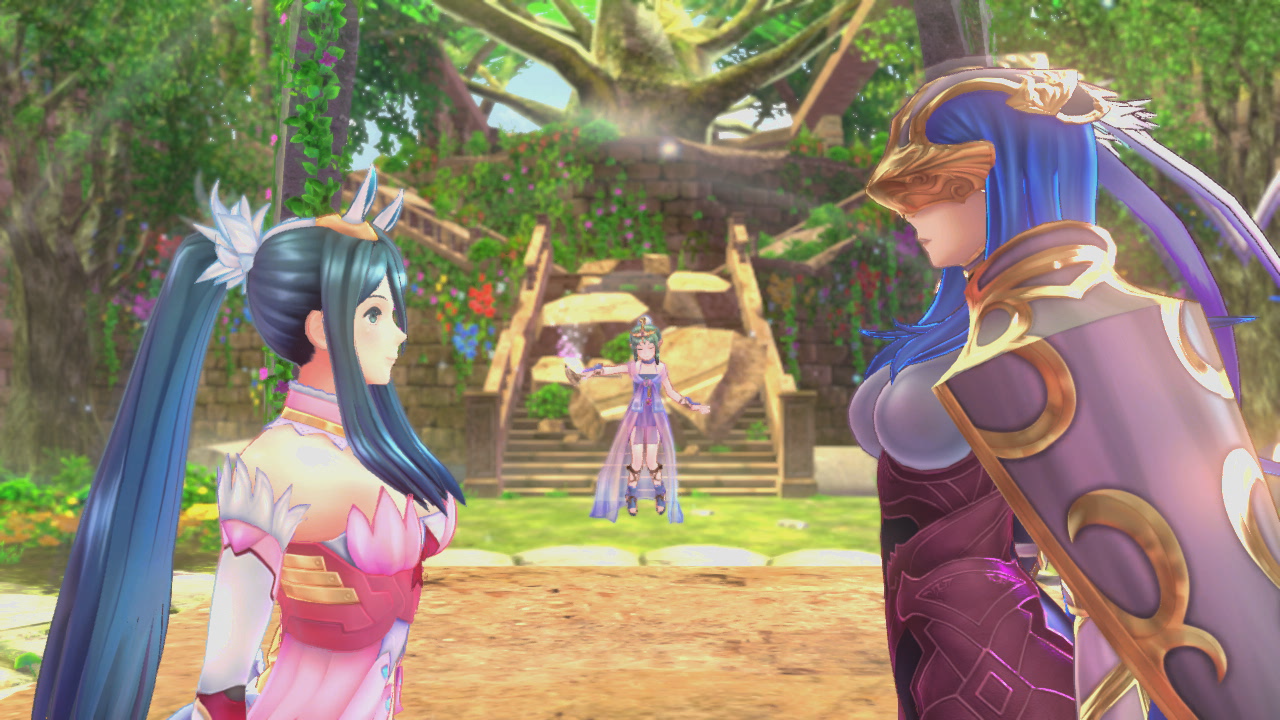 The Western release of Tokyo Mirage Sessions #FE is getting closer and closer, now being only a mere month and a half away. Today, Nintendo of Europe issued a press release about the game, alongside some screenshots. The press release doesn't reveal any new info, but it's a nice summary of what the game is about. Also be sure to check out the screenshots at the bottom of the post, which reveal a bit more of the English localization.
3rd May 2016 – Anyone ready to take on a totally new kind of RPG experience should get ready to give a virtuoso performance in Tokyo Mirage Sessions #FE, arriving on Wii U across Europe on 24th June. In this new title from the RPG masters at Atlus, tactical turn-based combat and a story rooted in modern-day Japanese culture combine with stellar production values for a real one-off experience. This energetic game features a deep battle system inspired by both the Fire Emblem and Shin Megami Tensei series imbued with a J-Pop twist, and includes real-life locations in Tokyo.

Tokyo Mirage Sessions #FE follows a squad of Japanese teens, including high-school student Itsuki Aoi, his friend Touma Akagi, and aspiring pop idol Tsubasa Oribe. When a wave of evil Mirages attacks Tokyo and kidnaps Tsubasa, she and Itsuki fearlessly fight them off with the help of Fire Emblem characters Chrom and Caeda, eventually freeing themselves from the Idolasphere. When they return to the real world, they're recruited by Talent Agency Fortuna Entertainment – secret defenders against the invading Mirages – and commit to destroying the evil once and for all.

As the story unfolds, players will explore dungeon-style Idolaspheres, each with a unique theme such as photography or television, where they'll battle Mirages in richly strategic turn-based combat. Exploiting enemy weaknesses, inspired by Fire Emblem's "rock-paper-scissors" weapon triangle system, deals extra damage and can lead to Sessions: combination attacks where teammates continue the onslaught to pile on the damage. Battle possibilities expand even further as combatants learn new skills and abilities, giving tacticians the ability to unleash spectacular special moves and devastate their opponents with strike after strike.

Players' journey through this stylish adventure will be accompanied by the original Japanese voice acting (with English subtitles), as well as the original soundtrack created by Japanese company Avex, to fully immerse fans in a modern-day Tokyo beset by evil mirages.

Launching alongside the solus game on 24th June, the limited Tokyo Mirage Sessions #FE Fortissimo Edition should be music to RPG fans' ears. Arriving with an artbook, six-track Special Vocal Selection CD, song lyric cards and stickers, it also includes a download code for all planned downloadable content. These three packs, which will also be available to purchase separately in Nintendo eShop, include additional dungeon quests and costumes for several characters for the complete Tokyo Mirage Sessions #FE experience.

Get ready to slay evil mirages – and slay like a pop star – in Tokyo Mirage Sessions #FE, an exclusive Japanese RPG from the genre masters at Atlus, coming exclusively to Wii U on 24th June.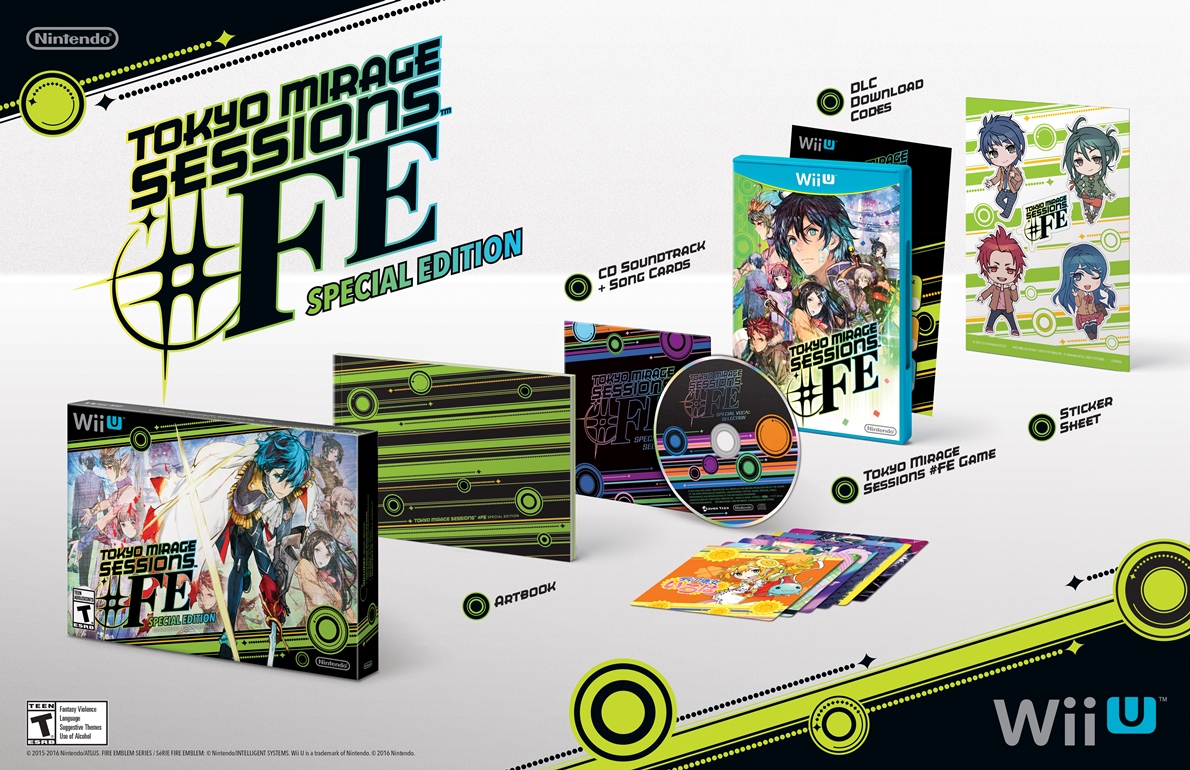 Update 5: And sold out again.
---
Update 4: Bumped to the top. Back up again on Amazon.
---
Update 3: Sold out again.
---
Update 2 (5/2): Bumped to the top. This is back up on Amazon.
---
Update: Now sold out at Amazon. Still up at GameStop.
---
Original (4/29): The Special Edition of Tokyo Mirage Sessions #FE is now available for pre-order on Amazon. You can place your order here. If you have a Prime membership, it's 20 percent off.
By the way, the Tokyo Mirage Sessions #FE Special Edition remains available on GameStop. You can find that listing here.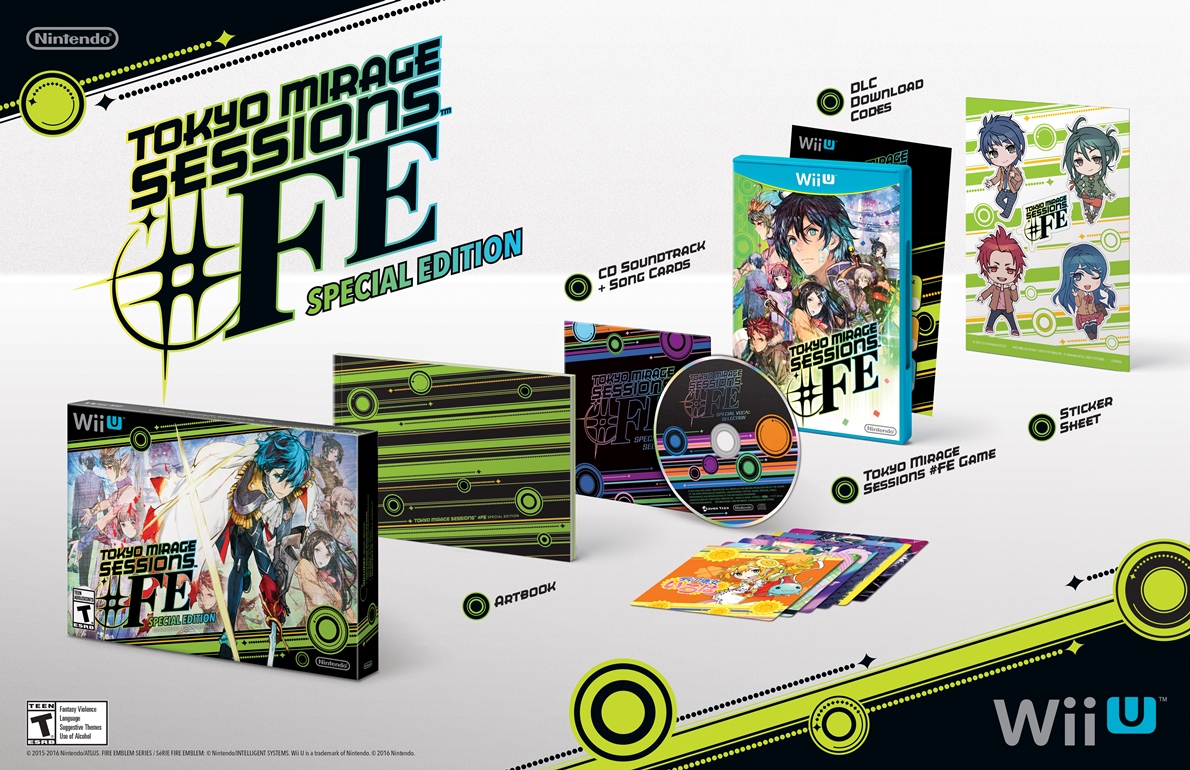 Nintendo has already shown the contents of the Tokyo Mirage Sessions #FE Special Edition, but Amazon's listing gives us a closer look at the different items. Hit up the gallery below for images of the goodies.
The Tokyo Mirage Sessions #FE Special Edition went up on Amazon yesterday, but has since sold out. However, GameStop is accepting pre-orders here.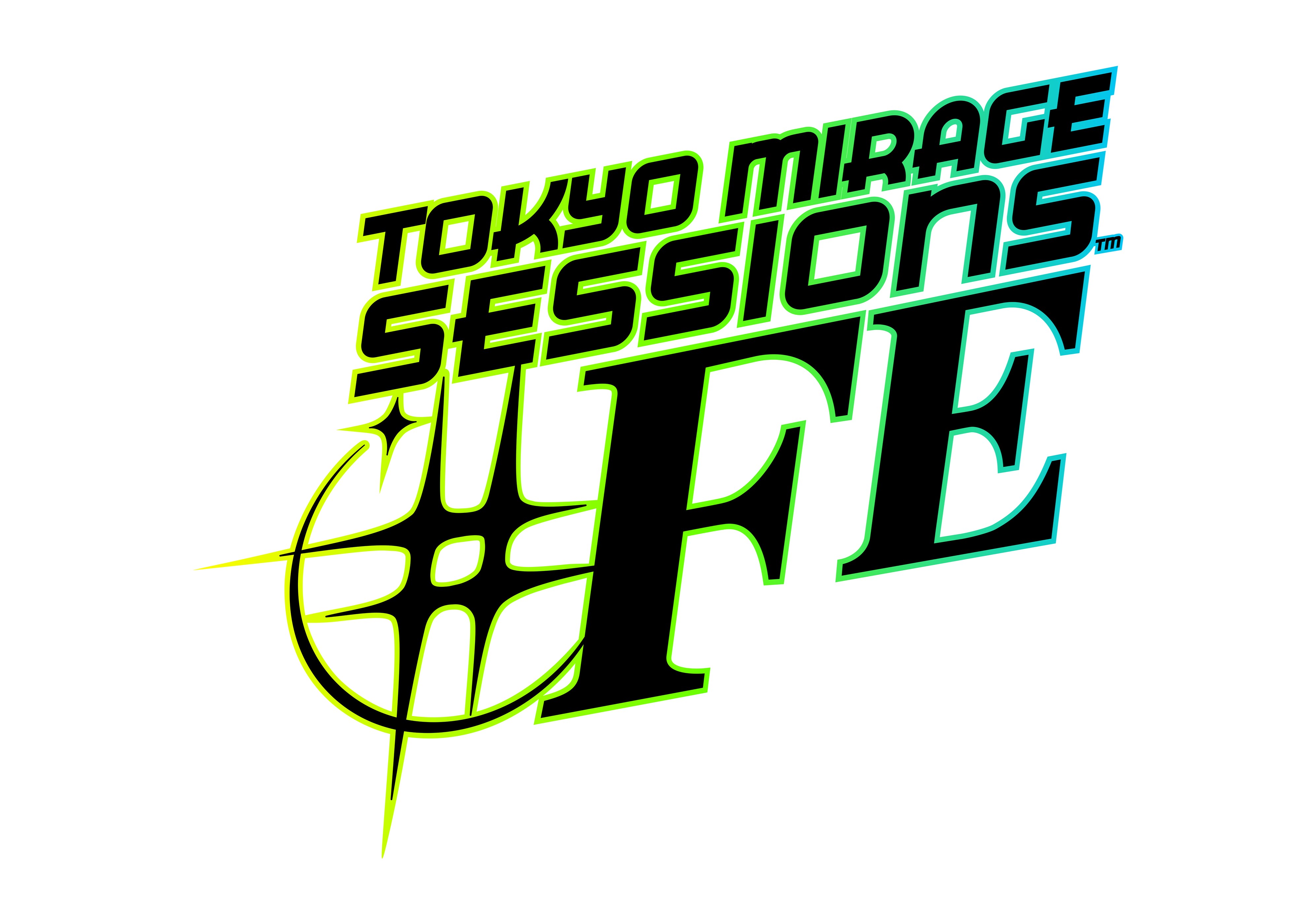 More footage of Tokyo Mirage Sessions #FE's English build is in courtesy of GameSpot. View 10 minutes from the game below showing the opening cut-scene and combat.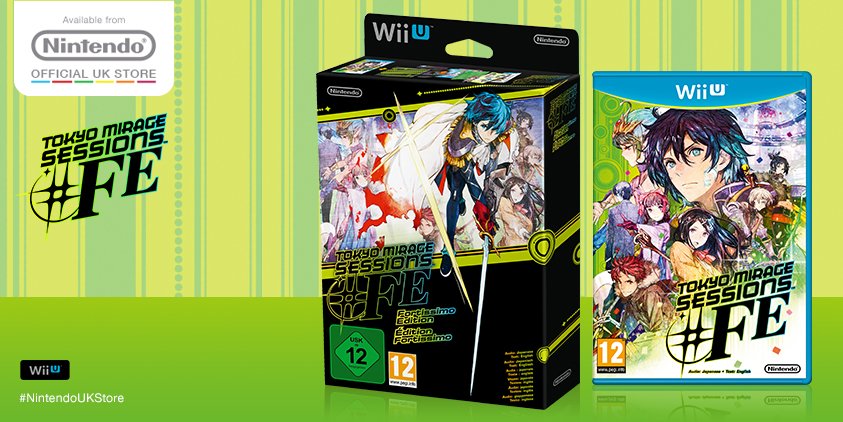 Nintendo UK's online store is now accepting pre-orders for the Tokyo Mirage Sessions #FE Fortissimo Edition. You can get yours in here. It may very well sell out, so put in a reservation while you can!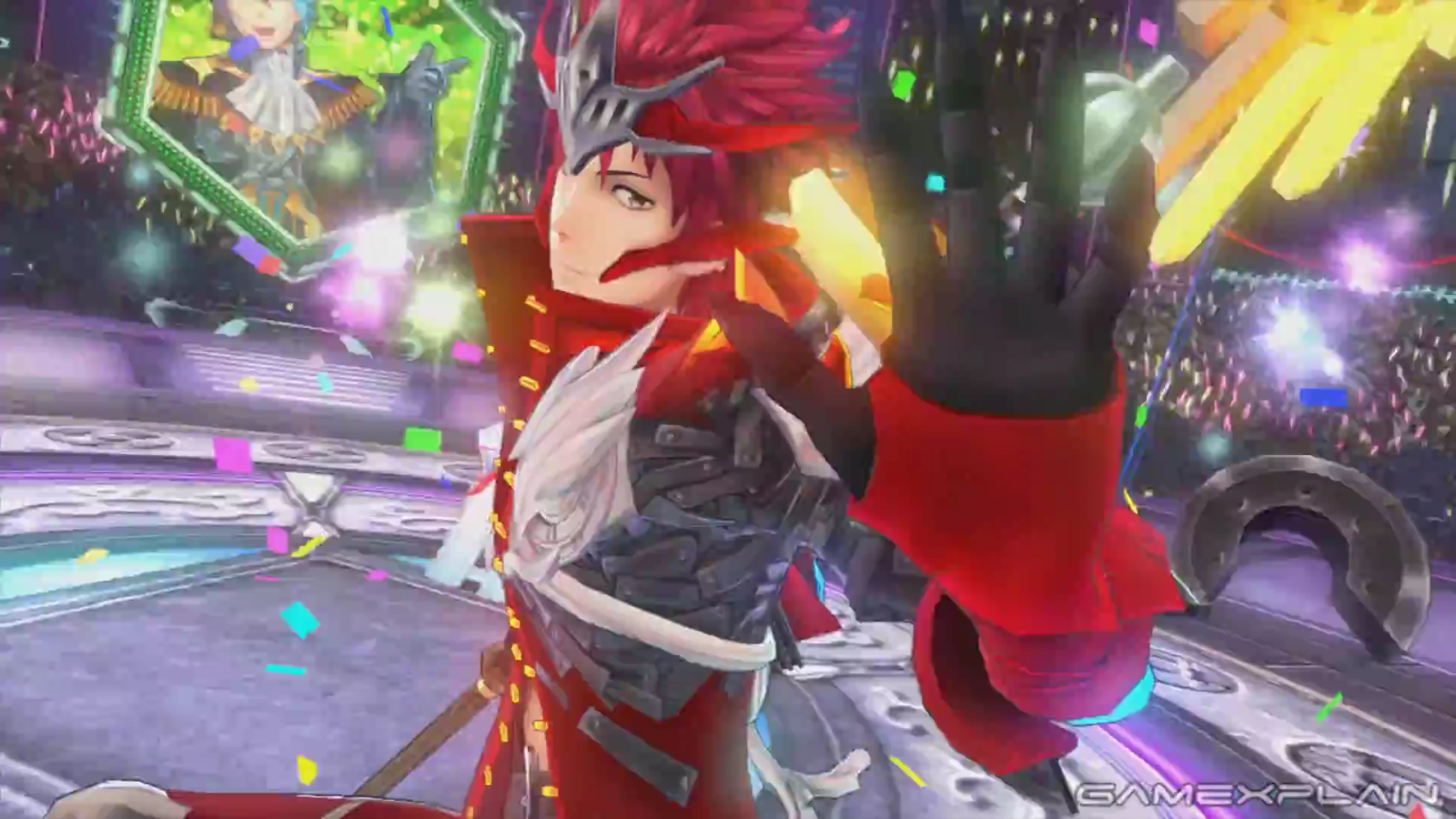 Tokyo Mirage Sessions #FE was playable at PAX East last weekend and we got quite a bit of video footage of the Western version thanks to that.
The game's trailer that was shown in the last Nintendo Direct already showed a change made to a character's outfit in the localized version; Nintendo recently commented on the game's localization. Gameplay footage from PAX has confirmed several other changes.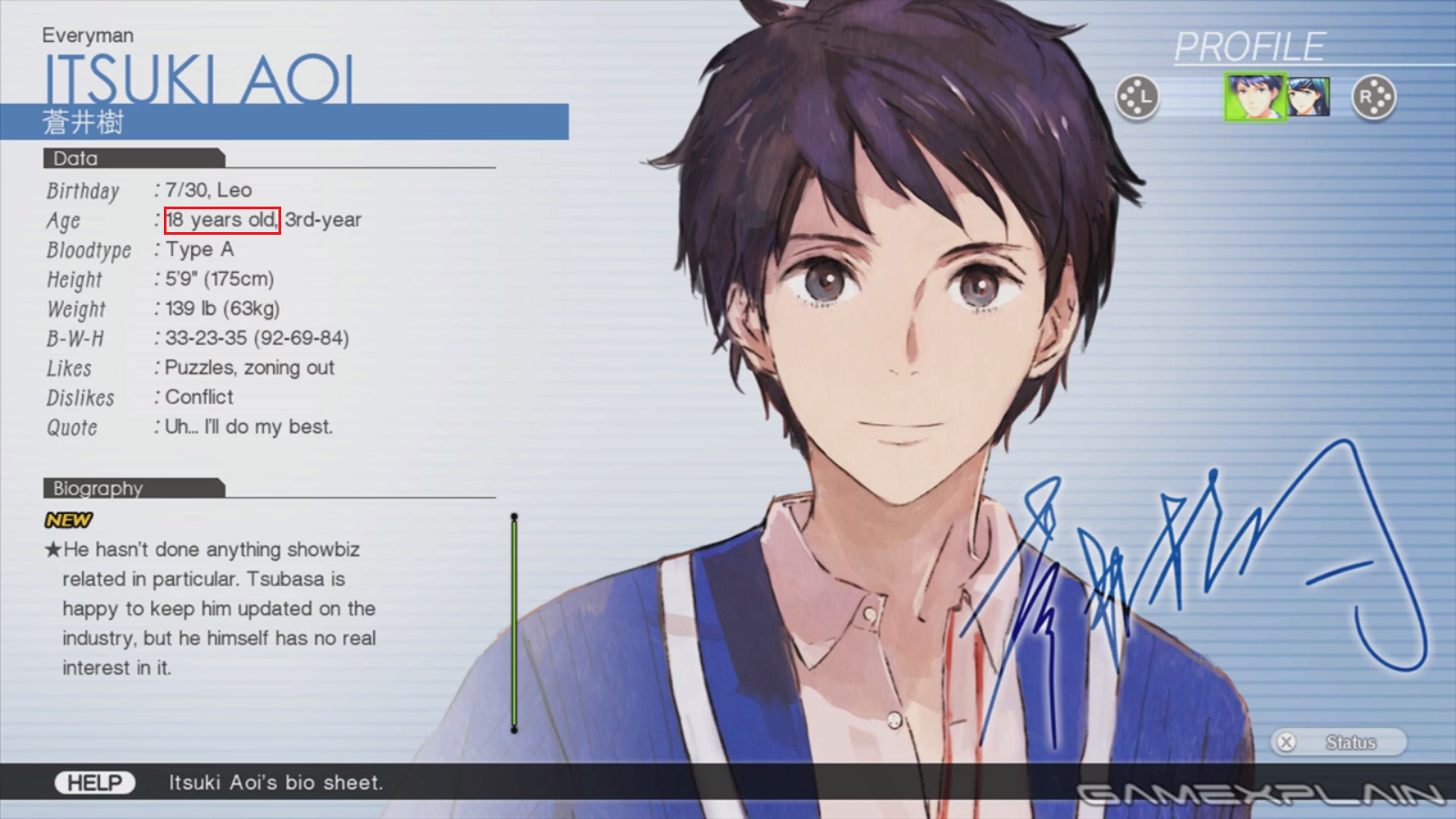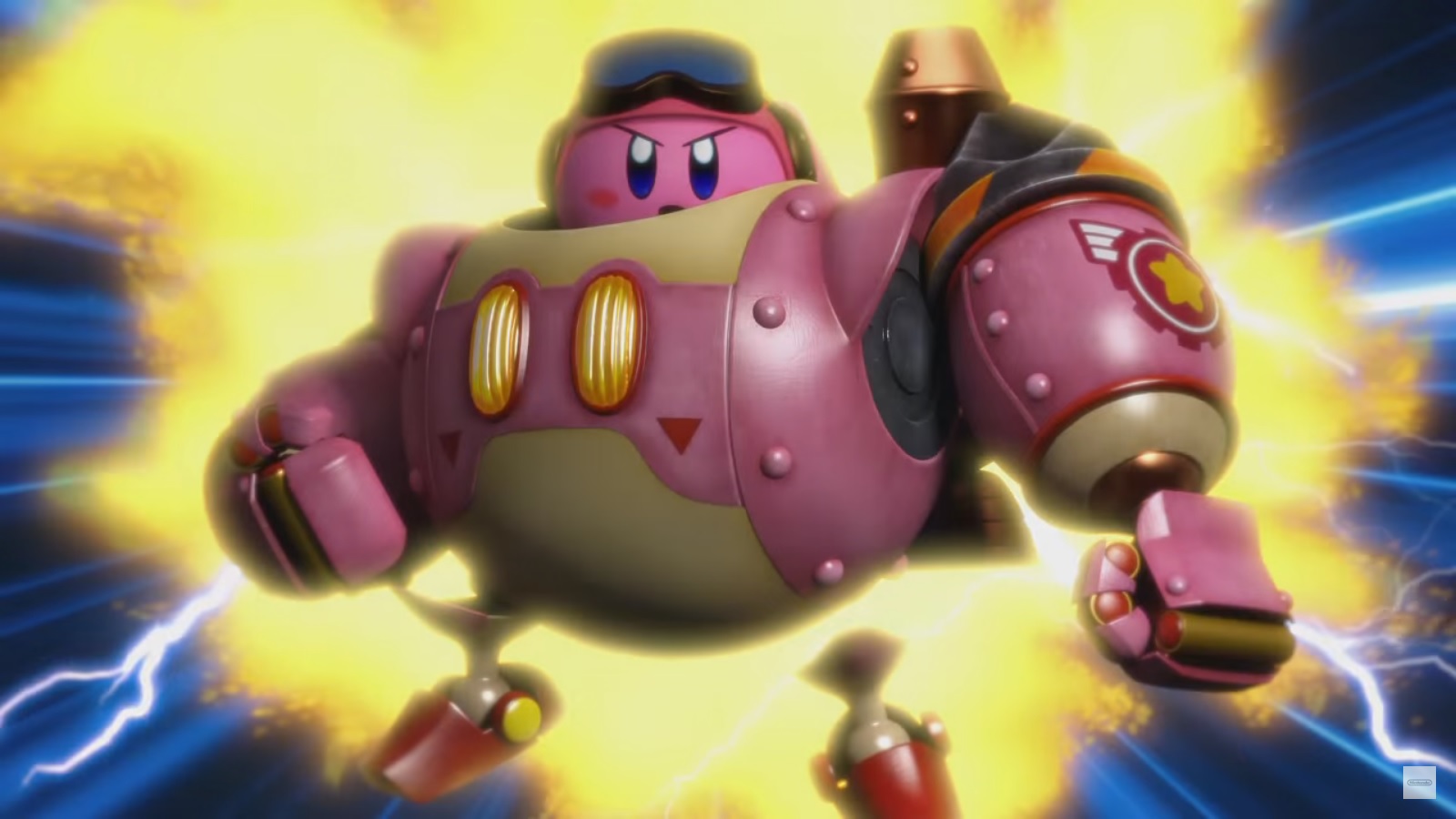 More footage of two's big PAX East 2016 games – Tokyo Mirage Sessions #FE and Kirby: Planet Robobot – is surfacing online. We've rounded up the latest videos below.