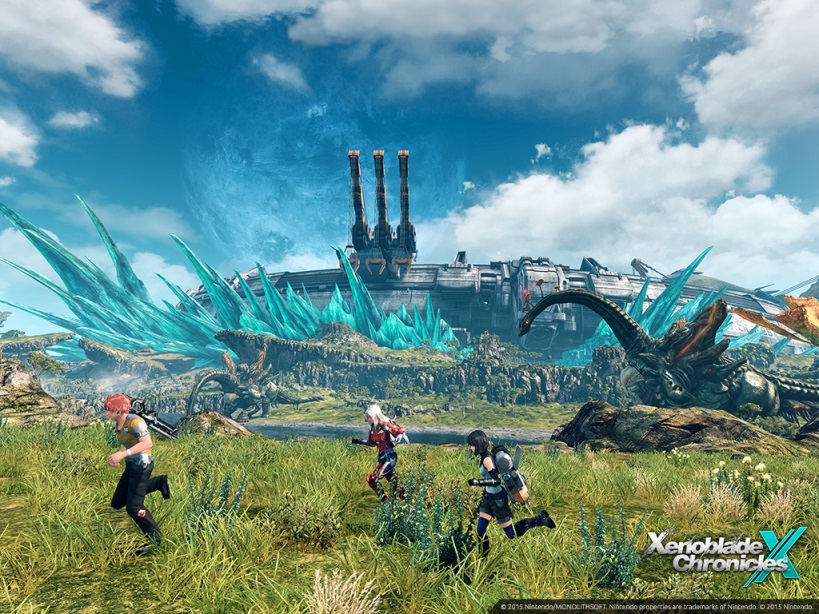 Xenoblade Chronicles X will be undergoing maintenance in just a few hours. It won't last long, but it's still something you may want to be aware of.
Here's when the maintenance is scheduled for:
– 8:50 PM PT – 10 PM PT
– 11:50 PM ET – 1:00 AM ET
– 4:50 AM in the UK – 6 AM in the UK
– 5:50 AM in Europe – 7 AM in Europe
Today's maintenance will impact all network services involved with Xenoblade Chronicles X.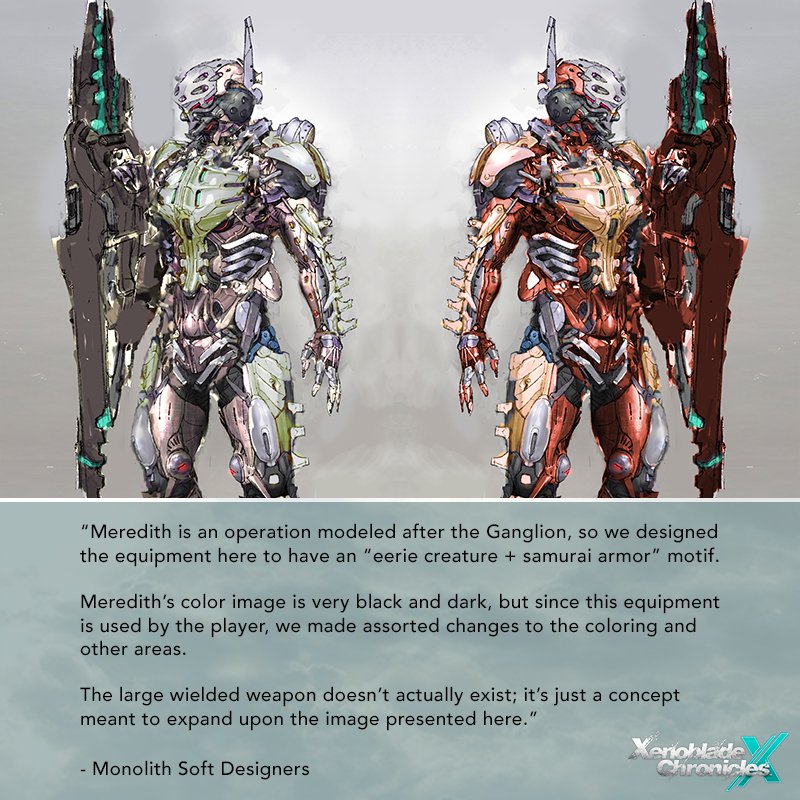 A few hours ago, Nintendo posted comments from Monolith Soft about the armor in Xenoblade Chronicles X. The team took some inspiration from samurai in creating the designs. Read up on the full developer comments above.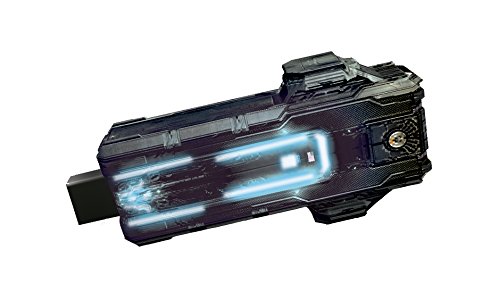 Just a few hours ago, we brought up some of the problems with the Xenoblade Chronicles X Special Edition – specifically the USB drive. This is where the included ten music tracks can be found. To actually access them, you'll need to start up the "Soundtrack" executable file, which is essentially digital rights managements from Kakasoft. It's not possible to easily access the music files through normal means (you'll need to use a different program to extract them).
Unfortunately, it seems as though there are also issues with the implementation of Kakasoft's program. Reddit user CSFFlame discovered that when booting it up, it "mounts the encrypted folder on the Y drive, then edits the group policy for your computer to block system access to the drive, then edits the registry to hide the drive." These modifications are not reverted, so it's impossible to use the drive unless you change things back yourself. This can be a problem in business environments which use drive letters at the end of the alphabet (via Reddit's WillAdams), so it might not be the best idea to try listening to Xenoblade Chronicles X's music at work.
There is good news though! CSFFlame successfully discovered a way to restore things to the way they were originally on Win7x64, which will hopefully come in handy to at least some of you. Note that this shouldn't be a problem for Mac or Linux users since the soundtrack is incompatible with these devices.
Head past the break for CSFFlame's instructions – follow them at your own risk!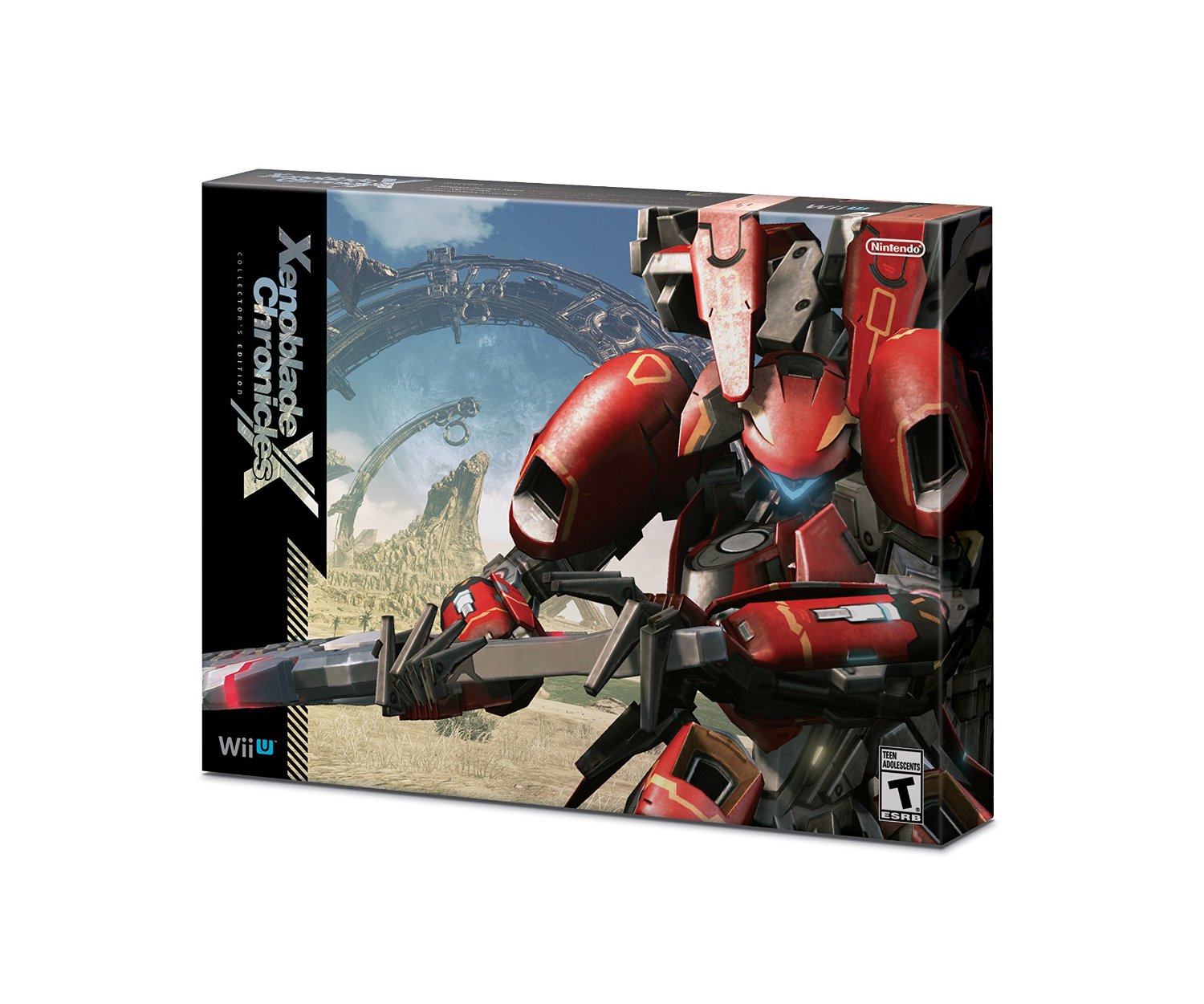 It's been a long wait, but Xenoblade Chronicles X finally made it out yesterday in North America (and Europe). Consumers have been able to choose between a standard version or the "Special Edition" at retail. There are some interesting things about the latter package that I wanted to bring up.
First, let's talk about the USB drive. Although Nintendo never said how much space was included, we now know that its capacity is 800MB. There's a selection of music tracks included as well, but its implementation is a bit clumsy.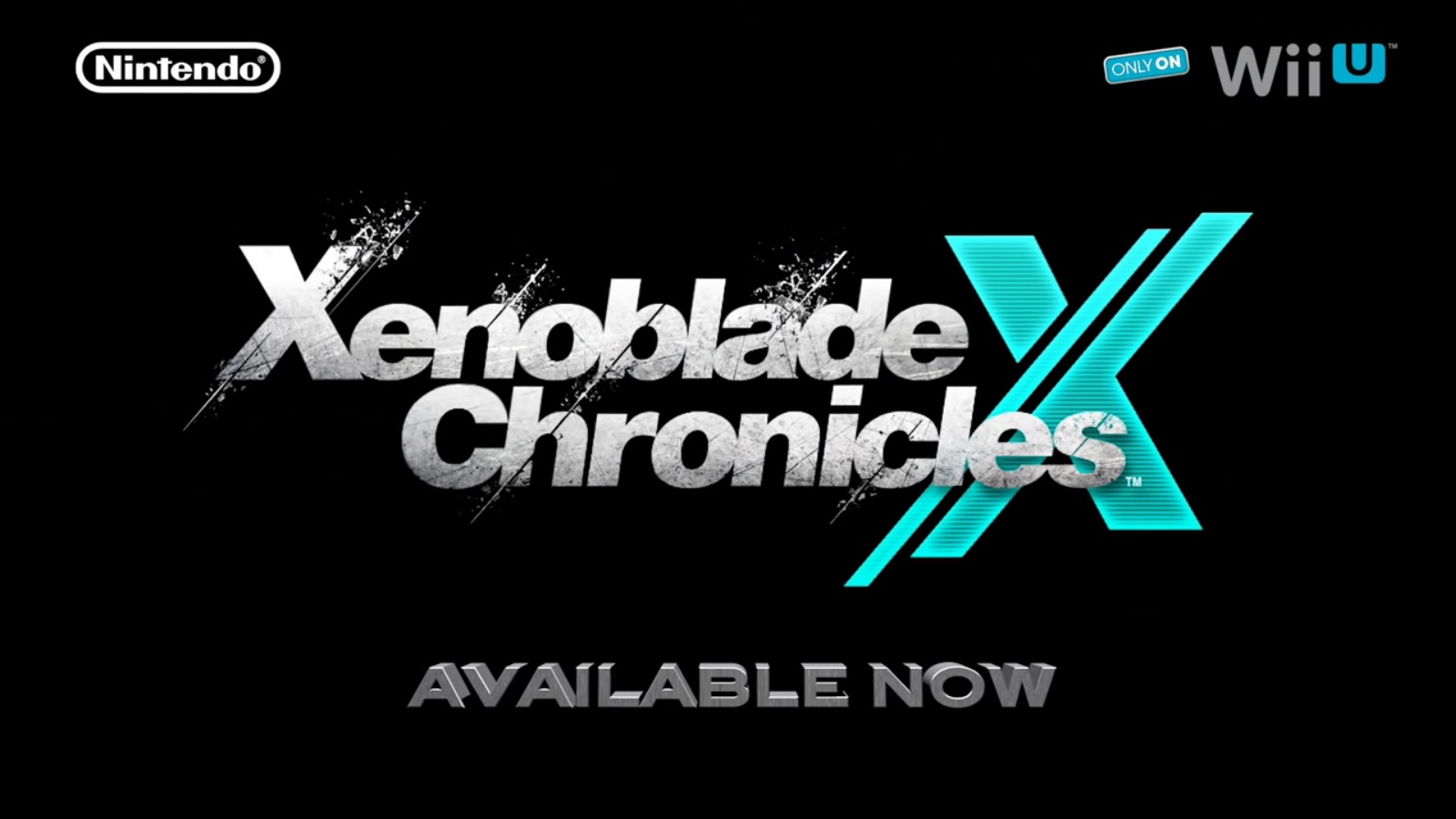 Nintendo has put out a new accolades trailer for Xenoblade Chronicles X. You can give it a look below.
In other news, if you're still looking for a copy of the Xenoblade Chronicles X Special Edition, you can place an order here.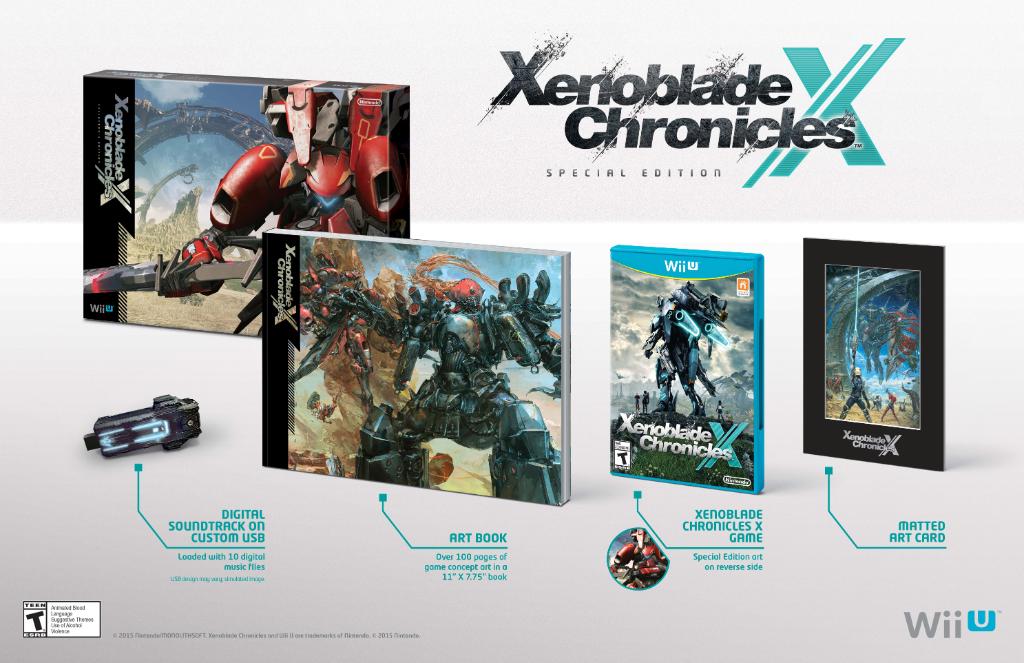 Nintendo didn't post a whole lot of photos showing the Xenoblade Chronicles X Special Edition USB drive, but now that the game has launched, we have a better look at it. A few photos are in the gallery below.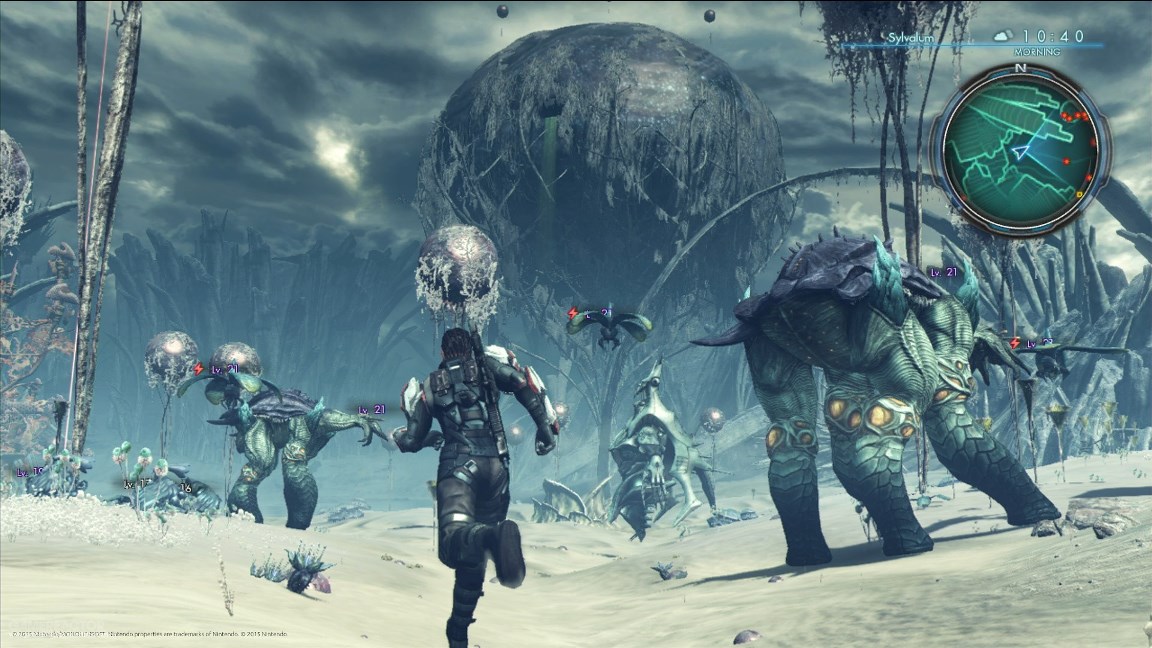 Gamereactor has gone live with a new interview featuring Xenoblade Chronicles X senior director and chief creative office Tetsuya Takahashi. Topics included player feedback, where he'd like to take the series next, Monolith Soft's relationship with Nintendo, and more.
You can find several excerpts from the interview below. A couple of additional questions and answers are on Gamereactor here.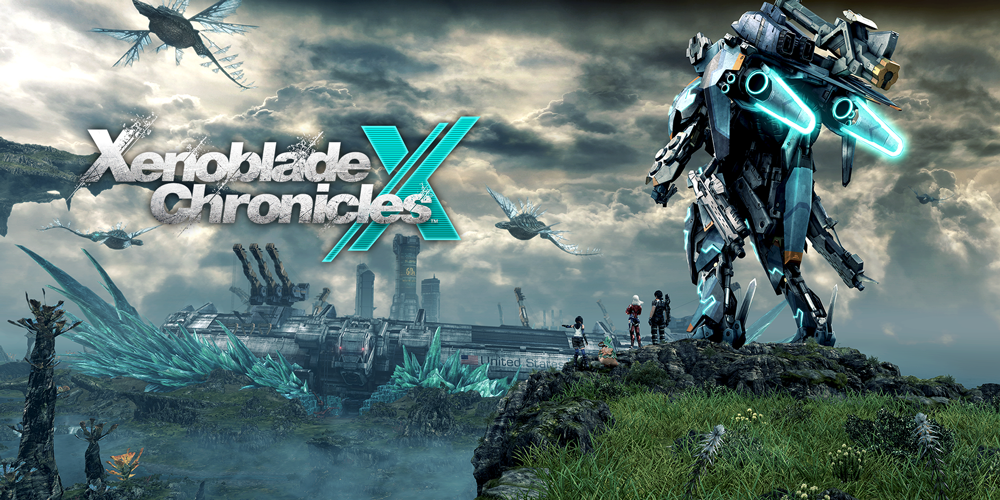 Xenoblade Chronicles X has finally arrived in the west. Alongside the game's release, Nintendo has issued an update: version 1.0.1.
Players will need today's patch in order to access online multiplayer features. It additionally makes minor in-game updates to text.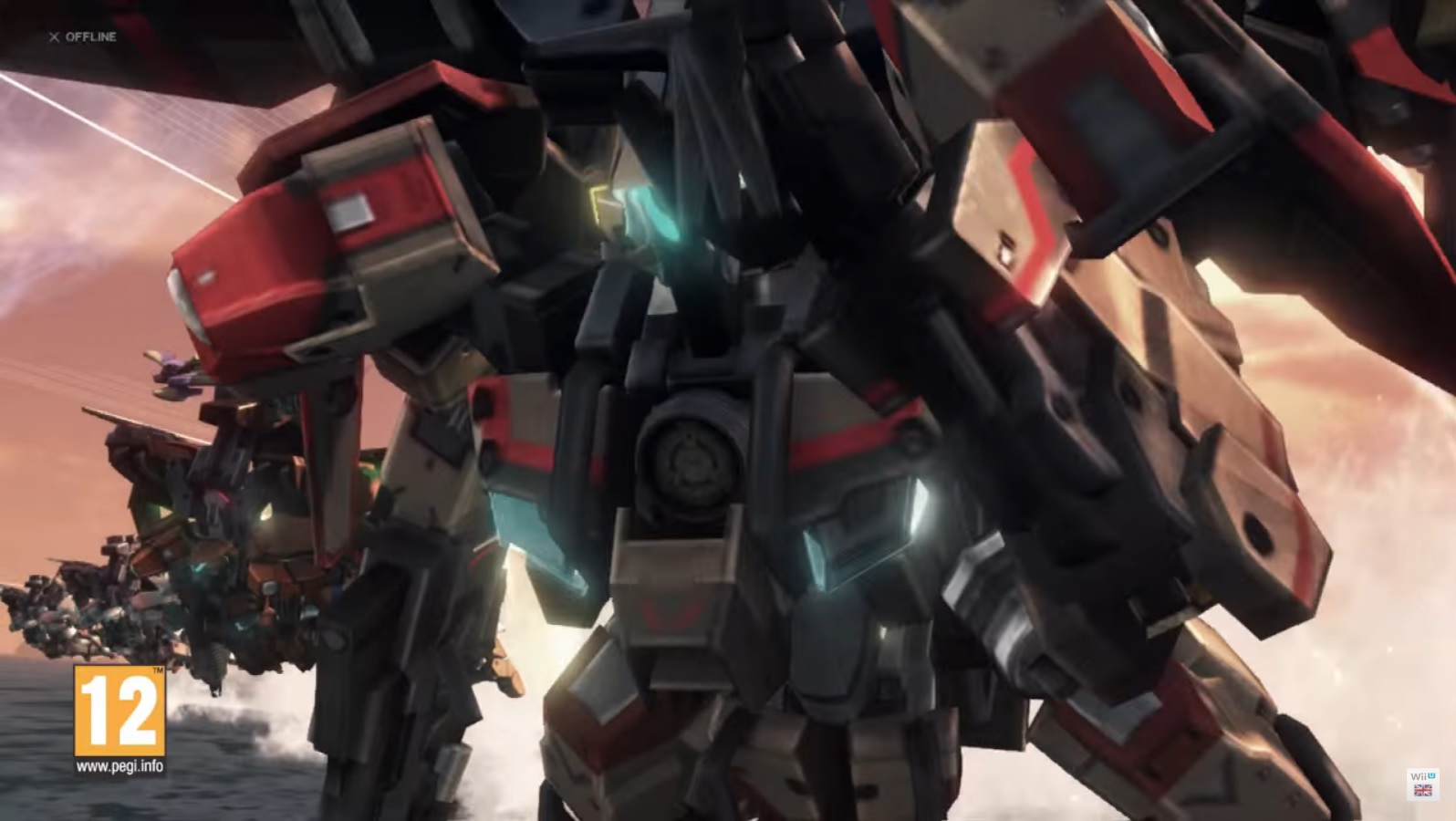 Two more Xenoblade Chronicles X videos have been published by Nintendo UK. You can see another in-depth exploration video below (this time for Noctilum), plus one focusing on reviews.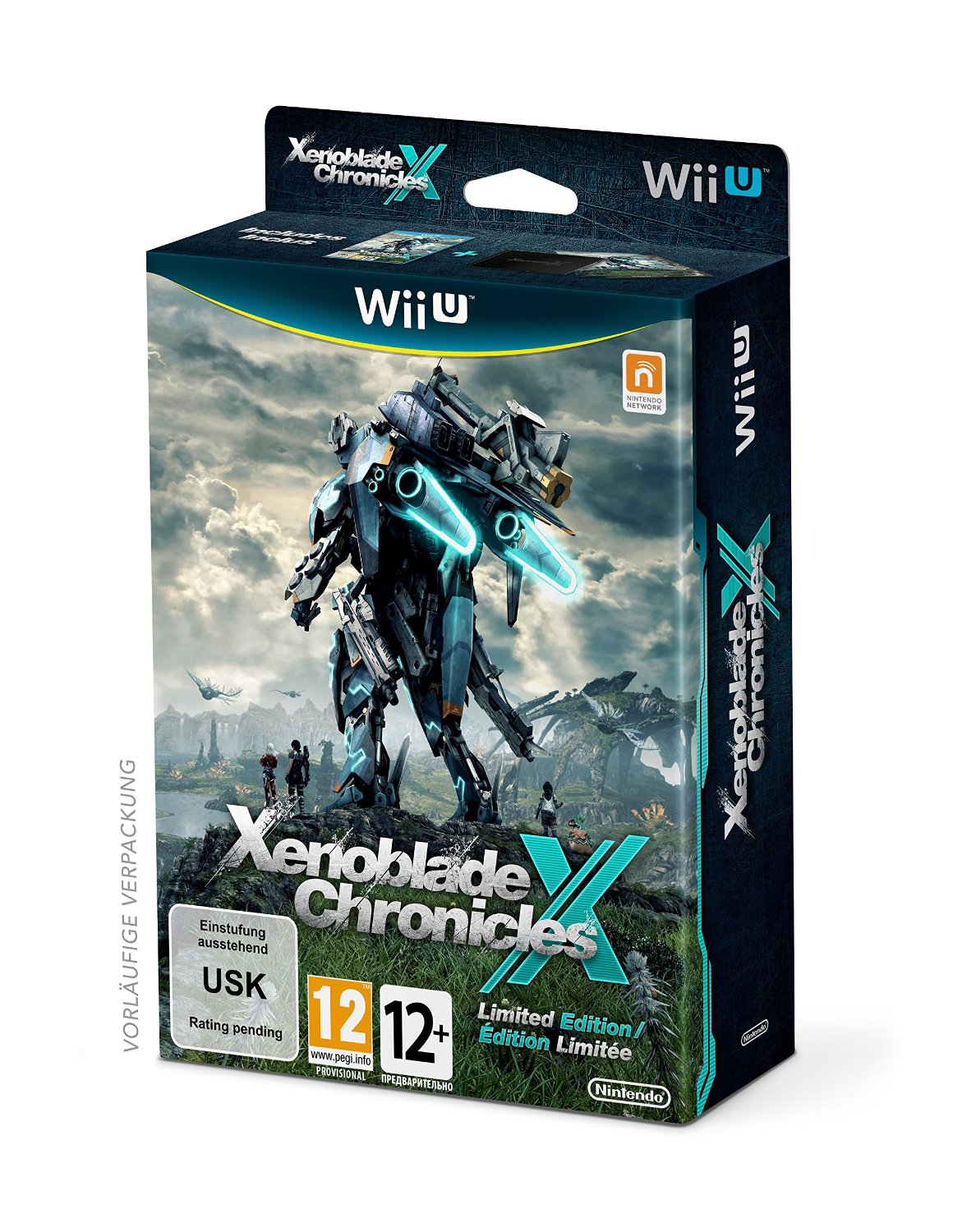 Some folks are already starting to get their hands on Xenoblade Chronicles X ahead of the game's western launch tomorrow. Get a look at the European limited edition below.