Nintendo has come out with a new video to promote Miitomo in the form of a song. The full thing can be seen below.
Miitomo has been updated with more content. Users will find a new stage, along with some brand new items.
"Feel the rhythm! Miitomo Rock Festival #1" is the new stage. It includes the following:
– Festival fee + wristband
– Merch tower + VIP pass
– Comic-book shorts
– Woodland bucket hat
And as far as the new items go, you can nab the following:
– Denim cat
– Houndstooth tweed skirt
– University tee
– Leopard-print pumps
– Back-ribbon socks
– Cubic badge
– Puffy-sleeve ribbon shirt
– Tight denim skirt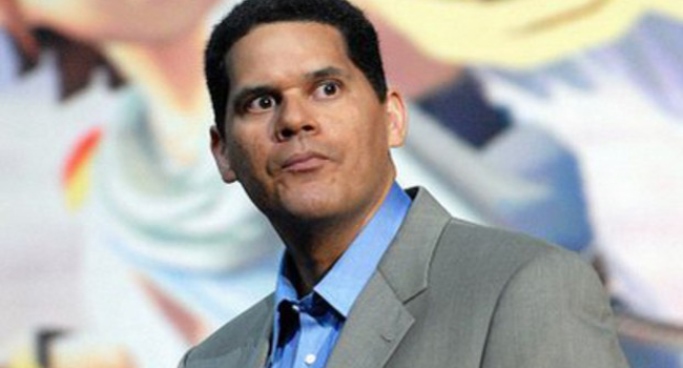 [a]listdaily has gone live with a new interview featuring Nintendo of America Reggie Fils-Aime. Naturally, NX came up multiple times throughout the discussion, with Reggie saying how the company has "a strong concept" and talking about lessons learned from Wii U that can be applied to NX. Mobile, merchandise, and the Universal partnership were other topics that were discussed.
Continue on below for notable excerpts from the interview. You can read the full thing here.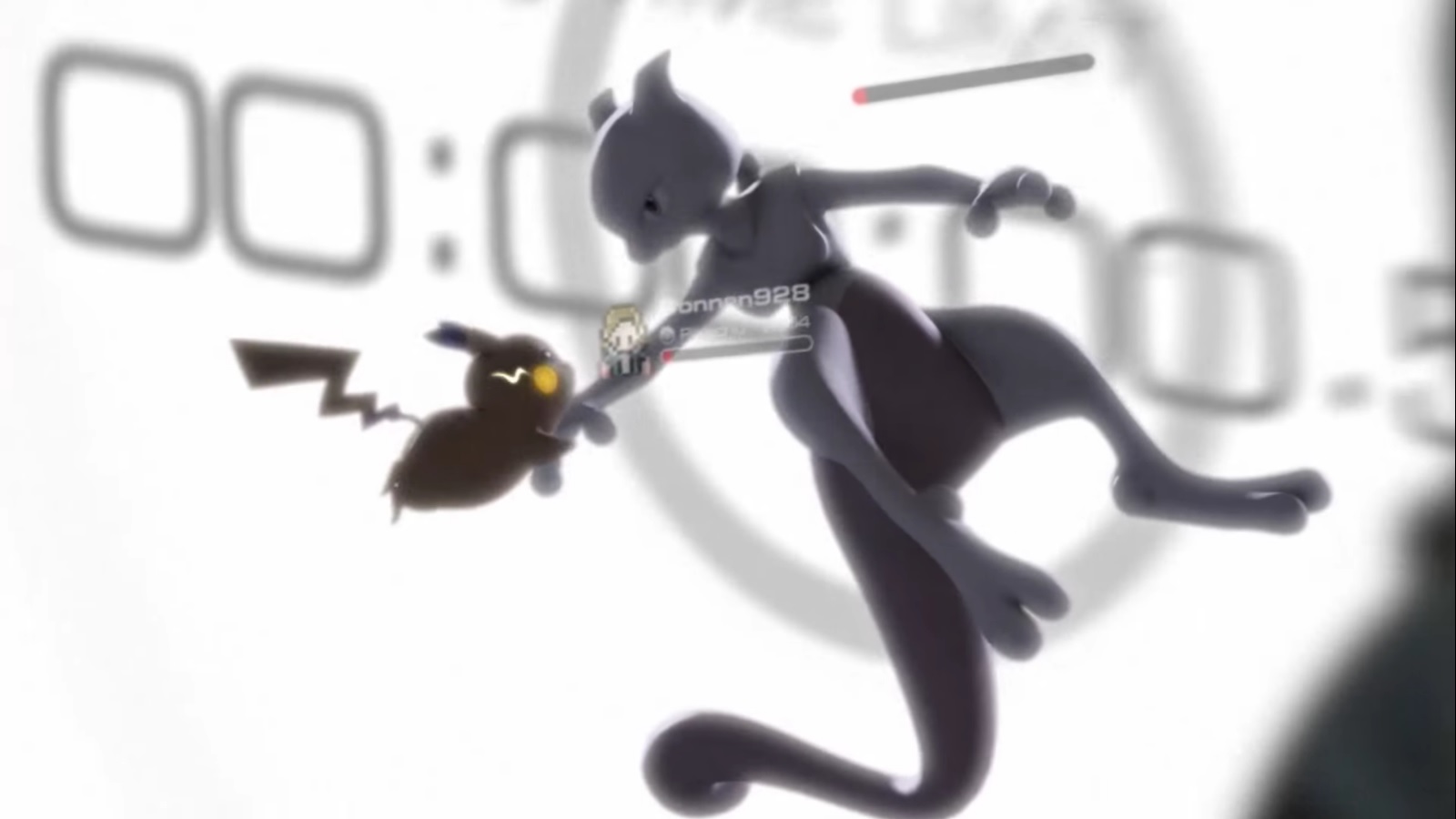 Pokemon GO is the most successful mobile launch in history, according to SuperData Research. It surpassed Monster Strike as the top mobile game, and managed to take first place in top-grossing and top-download rankings for every country it launched in.
Global digital game sales in July were up 10 percent year-over-year to $5.9 billion. Thanks to Pokemon GO, the mobile category grew 16 percent from a year ago.
Pokemon GO also positively impacted Nintendo hardware and software. As SuperData notes:
"Nintendo's mobile strategy ended up paying off exactly as intended. 3DS unit sales rose by over 50 percent from a year ago, an astonishing feat for underpowered hardware nearing the end of its lifespan. Furthermore, sales of 3DS games boomed. Combined sales of Pokémon Omega Red and Alpha Sapphire and Pokémon X and Y (2015 and 2013 releases) nearly doubled. Pokémon Go is the only factor that can explain jumps in sales of this magnitude. We are optimistic that mobile spin-offs for Fire Emblem and Animal Crossing will have a positive impact on Nintendo's ecosystem."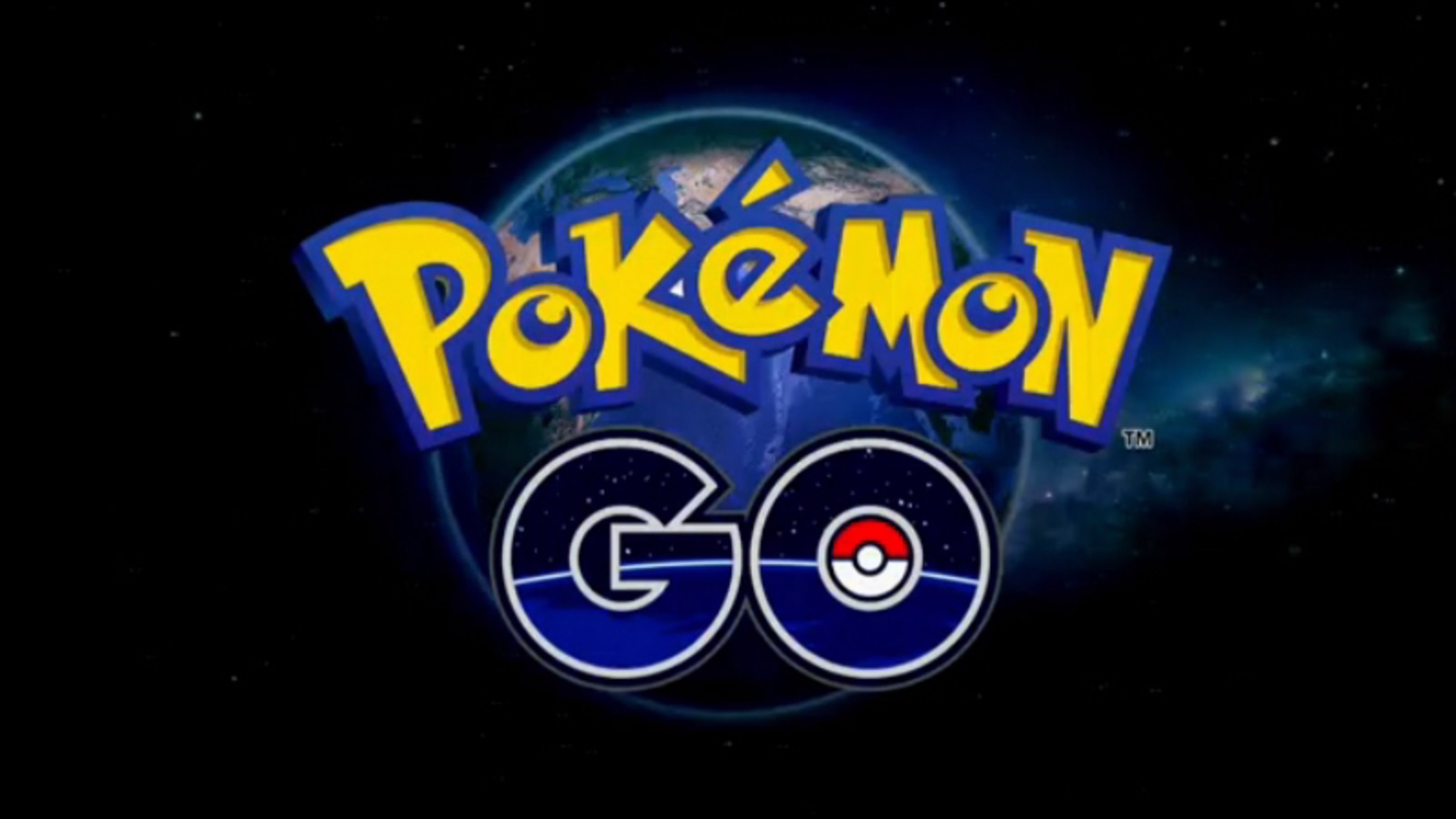 Update (8/23): Niantic's site post indicated that the new Pokemon GO update was available yesterday, but it looks like it took a bit longer than expected to fully roll out. It should be fully available on both iOS and Android now.
---
Original (8/22): A new Pokemon GO update can now be downloaded on all devices. The new version is 0.35.0 for Android and 1.5.0 for iOS.
The big addition this time around is the Pokemon Appraisal. Here's the lowdown on that:
"Trainers will now be able to learn about a Pokémon's attack and defense capabilities from their Team Leader (Candela, Blanche or Spark) to determine which of their Pokémon have the most potential for battle."
Niantic also says there are "Minor bot fixes" with today's update.
It's also worth mentioning that the company says it's "still working hard on several new and exciting features to come in the future".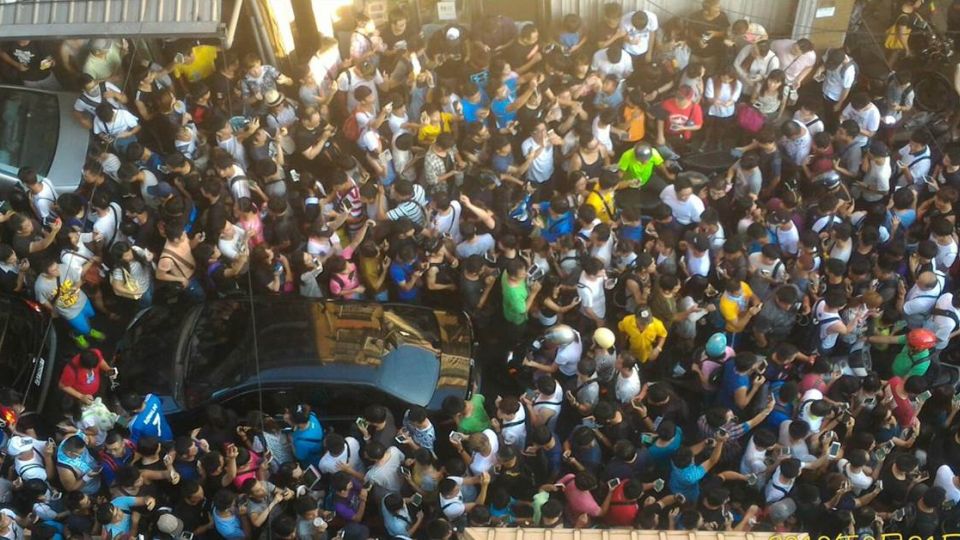 Pokemon GO's popularity has been taken to another level thanks to some craziness in Taiwan. On Saturday, what looks like thousands of players went into a frenzy after Snorlax appeared.
A video spotted by TIME shows the chaos. While it's unverified, Chinese media reports indicate that the Xinbeitou district has become a daily focus for "thousands" of players looking to catch Pokemon. The civil-defense brigade has had to be called in, plus police reinforcements from neighboring areas.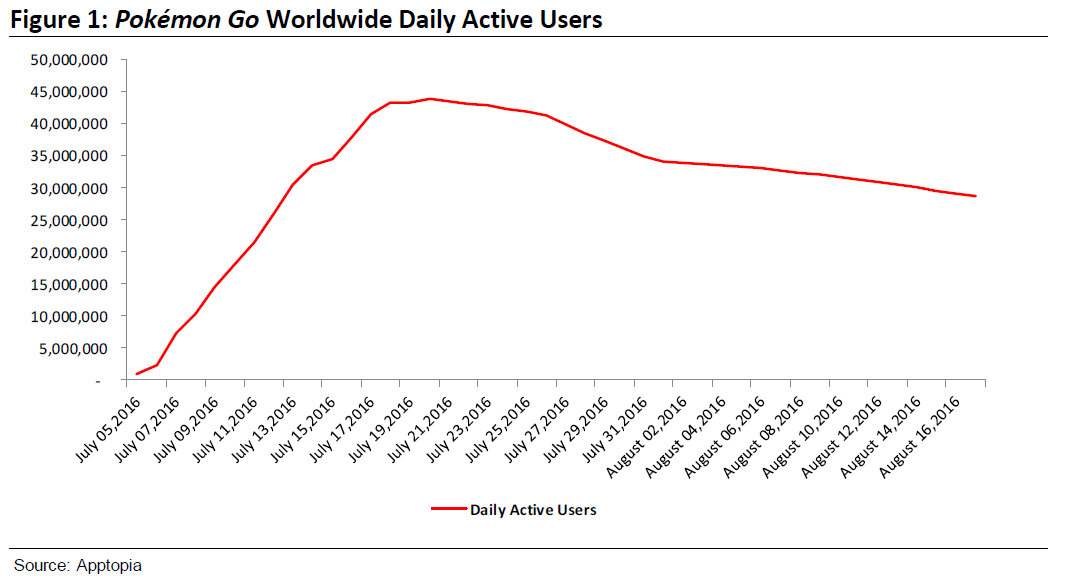 Bloomberg and Axiom Capital Management have provided an extended look at various Pokemon GO stats through the middle of the month. Based on data from Sensor Tower, SurveyMonkey, and Apptopia, the game's daily active users, downloads, engagement, and time spent daily are all off their peaks and on a downward trend.
With Pokemon GO's incredibly hot start, I think it should have been expected that it wouldn't maintain its initial levels – especially now that the app has launched in many major countries. We'll likely see it stabilize at a certain point, and it'll continue to do well so long as it receives proper support.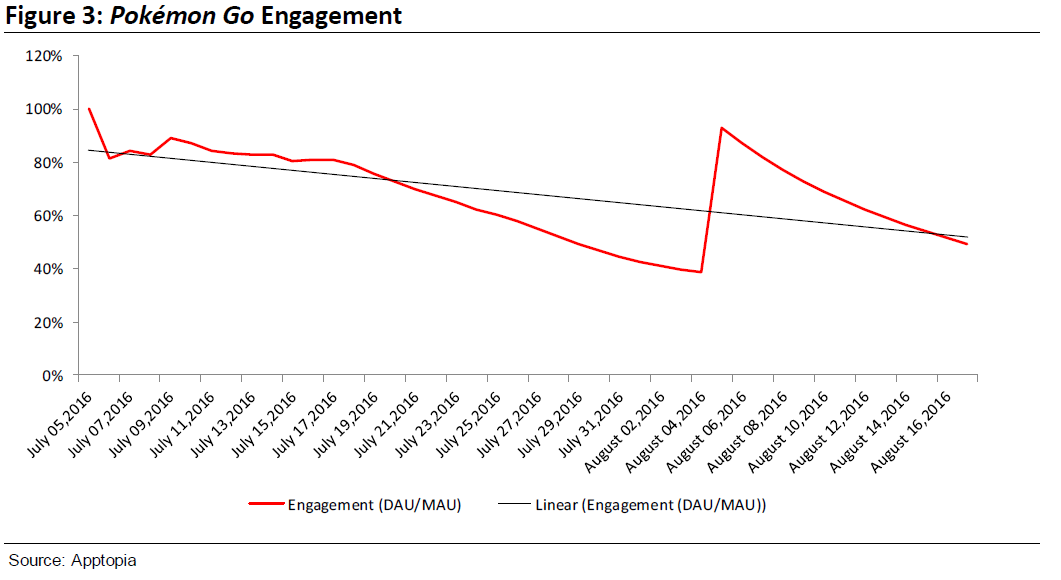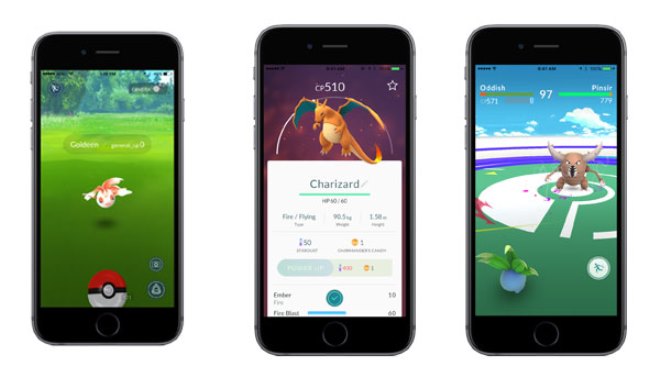 Pokemon GO doesn't have a new patch to download, but users have noticed that a server-side update has been pushed out. Reddit user NaestaChalmers provides a summary of what's been detected thus far:
– New movesets for some Pokemon (confirmed by Game_Master file)
– Dodging changed to general max. 75% damage evasion (confirmed by Game_Master file)
– Regional spawn rates increased heavily (confirmed by obvious observations)
– Increased potion drop rates (highly likely due to multiple observations and testing)
– Rare spawn increase in general (highly likely due to multiple observations)
– Faster egg hatch updates (likely due to observations and minor tests – needs more testing)
– Nest changes, needs to be further elaborated (unlikely: some observations but no general evidence, most did not change)
Niantic is committed to updating Pokemon GO on a regular basis. A new iOS and Android patch will likely go live in the near future.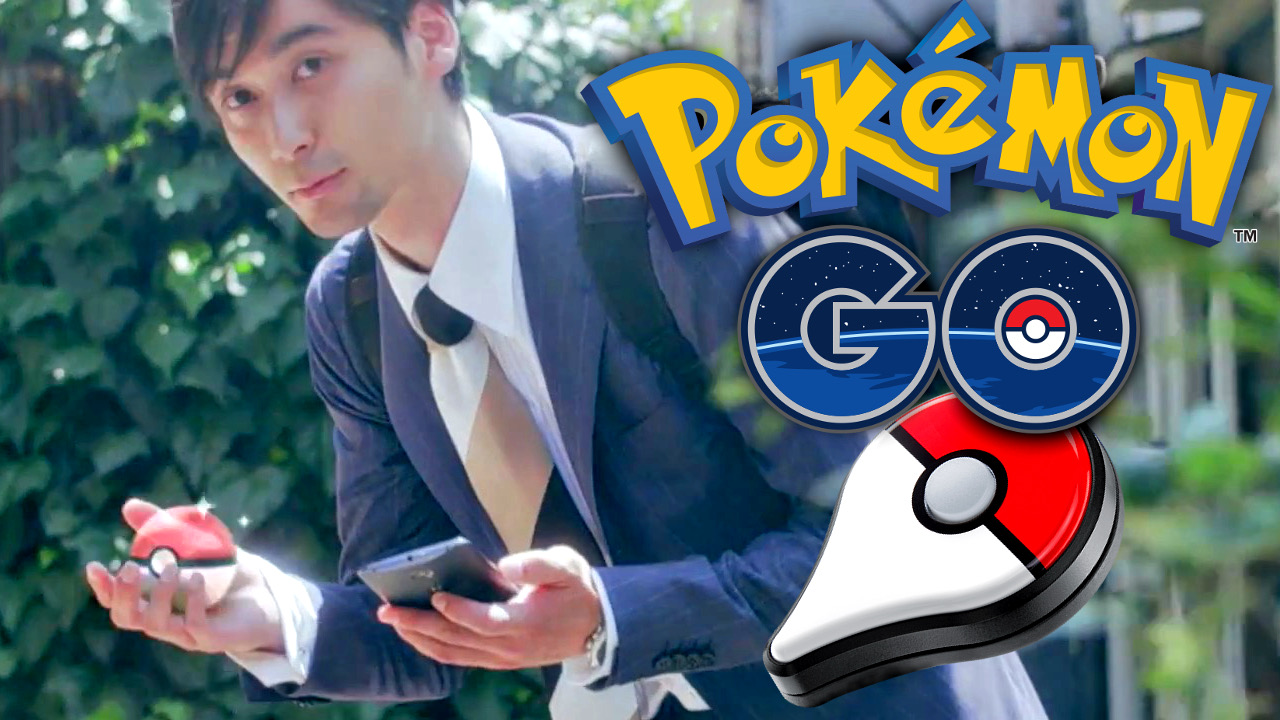 We heard yesterday about Niantic sending out ban emails to certain Pokemon GO players. If you're deemed cheating by the company, you may no longer be allowed to play.
Niantic has since followed up with an official statement about the situation on its website. Head past the break to read it in full.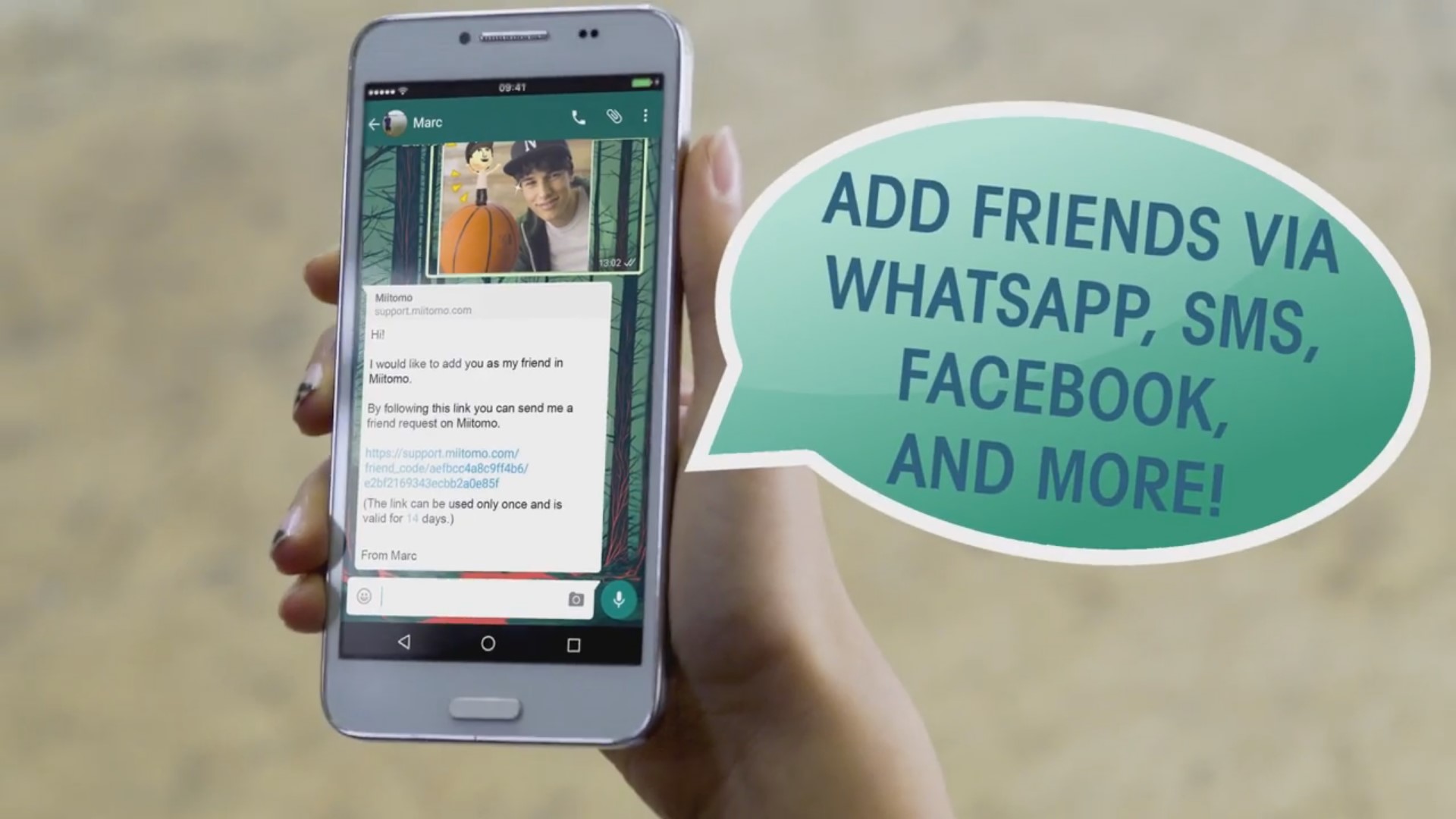 Nintendo has just uploaded a trailer for Miitomo to their YouTube channel. The trailer details the new features that have been added over the past few months to Miitomo, including adding your friends through Facebook, WhatsApp and other apps. You can view the video below.