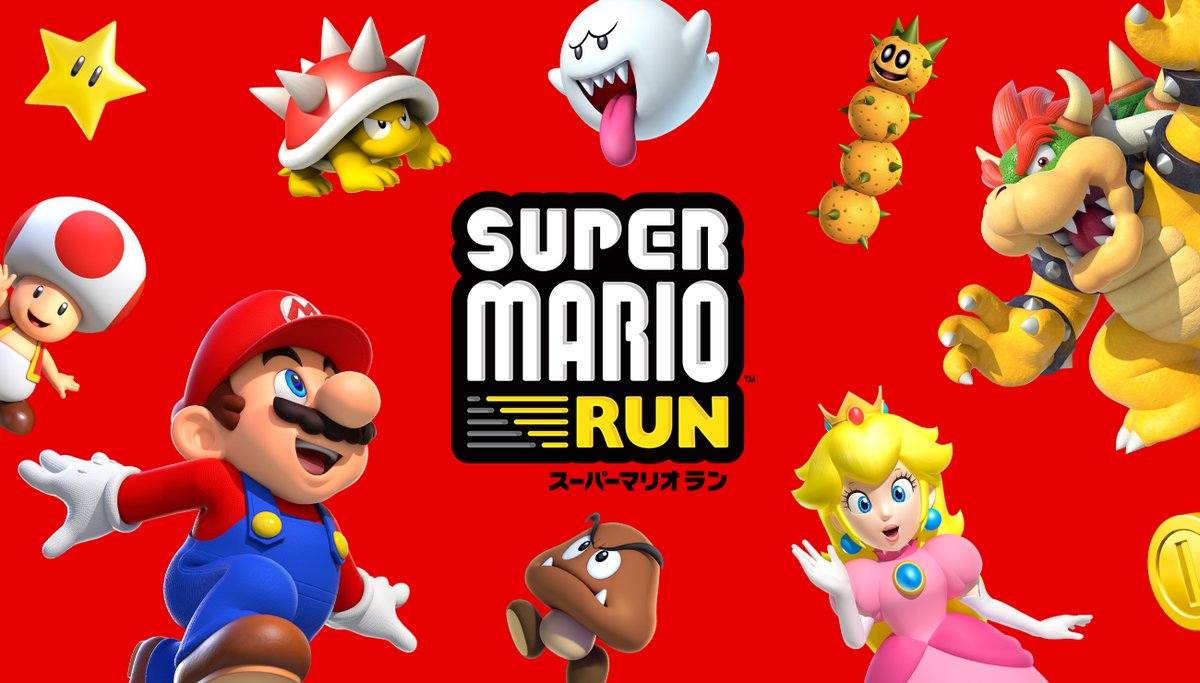 Super Mario Run is finally available on Android – and a day early to boot. You can find it on the official Google Play page here.
Super Mario Run version 2.0.0 is also live slightly earlier than expected. Below are the full patch notes: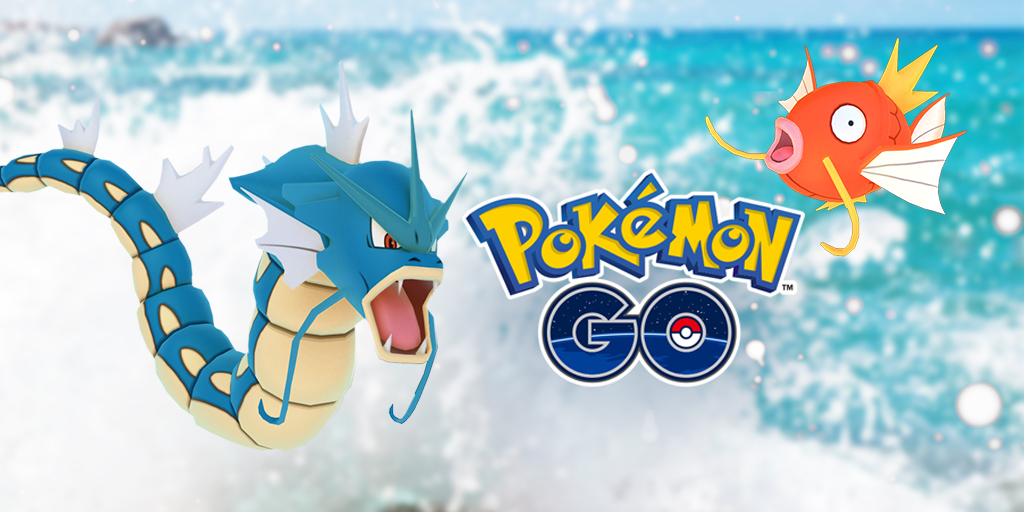 A new, limited-time celebration is kicking off in Pokemon GO today. Beginning at 1 PM PT / 4 PM ET / 8 PM in the UK / 9 PM in Europe, players can participate in the Water Festival.
Here's an overview of the event:
"Get ready to make some waves in Pokémon GO! There's a global Water Festival in progress, and Magikarp, Squirtle, Totodile, and friends are looking forward to celebrating with you! Starting today at 1 P.M. PDT, you'll be more likely to encounter Magikarp, Squirtle, Totodile, and their evolutions all around the world. Additionally, when you're out exploring areas where Water-type Pokemon more commonly appear, you'll have a greater chance to encounter several of the Water-type Pokémon originally discovered in the Johto region, and maybe… you might even encounter Lapras.

Also, starting later today, you'll notice a new avatar wardrobe item – the Magikarp Hat!"
The Pokemon GO Water Festival ends on March 29 at 1 PM PT / 4 PM ET / 9 PM in the UK / 10 PM in Europe.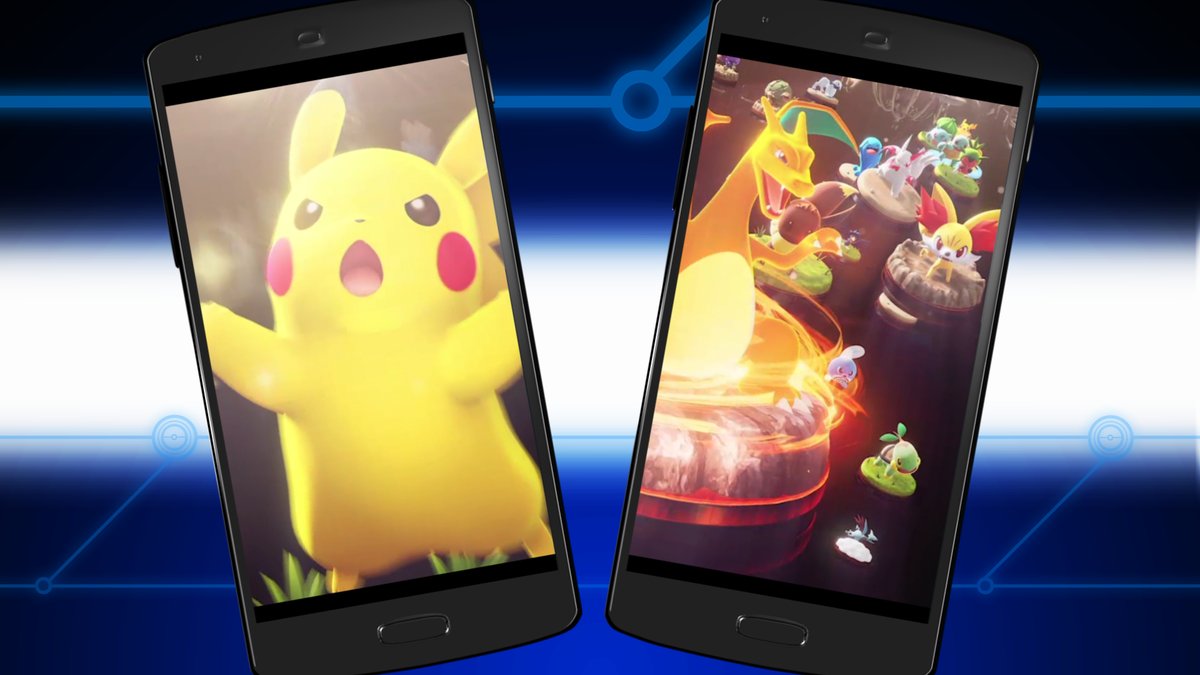 Pokemon Duel will be undergoing regular maintenance tomorrow. Once it's complete, players will be able to access a new patch. The game will be making changes to a few of its characters.
Serebii bring us the following details:
Delphox

Ability – Gains the Magic Trick ability. This ability allows a plate to be reused when Delphox spins a Miss
Hyperspace Hole attack changed name to Flame Kinesis

Torterra

The power of the Earthquake move increased from 90 to 120

Groudon

The move Slash is replaed with Break Energy, with a power of 70, and a larger wheel size
The Wheel ize of Miss is decreased
Miitomo has been updated with new content. Players can nab the latest items in the Miitomo Drop stage, "Jack in to fashion! Cyberpunk streetwear #3".
Available items include:
– Pigtail tube wig
– Cyberpunk rave wear
– Cyberpunk top
– Cyberpunk tulle skirt
Users can select Miitomo Drop stages from the Shop tab. Miitomo coins or game tickets are needed to play.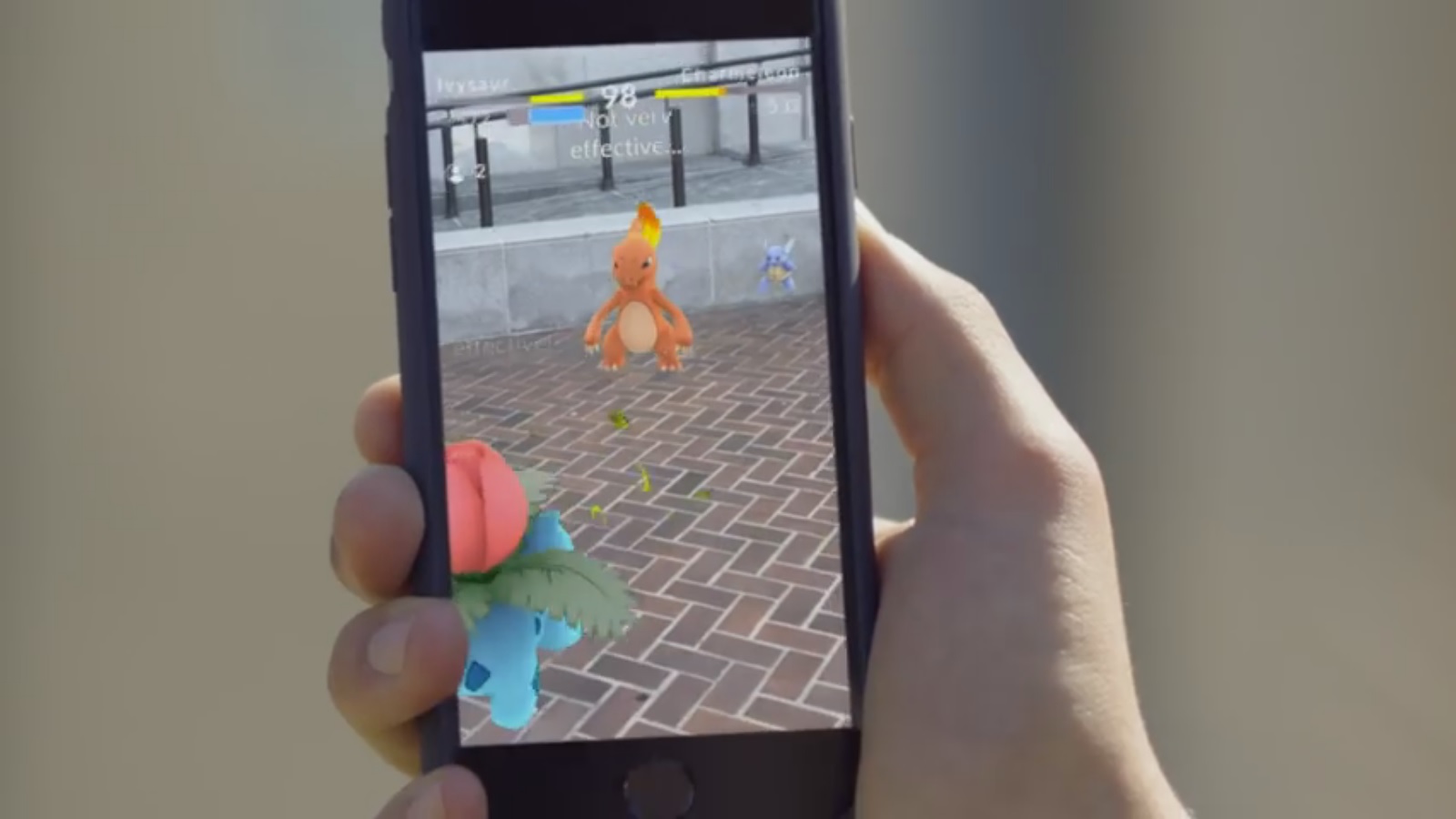 At the Animation on Display convention this week, Niantic held a panel for Pokemon GO. It was hosted by David Hollin, the team's technical artist / designer. Some interesting tidbits were shared about the game's origins, future plans, and more.
Hollin said that Pokemon GO first began with throwing Pokeballs by pressing a button. Players didn't have control over how far or curved your throw would be.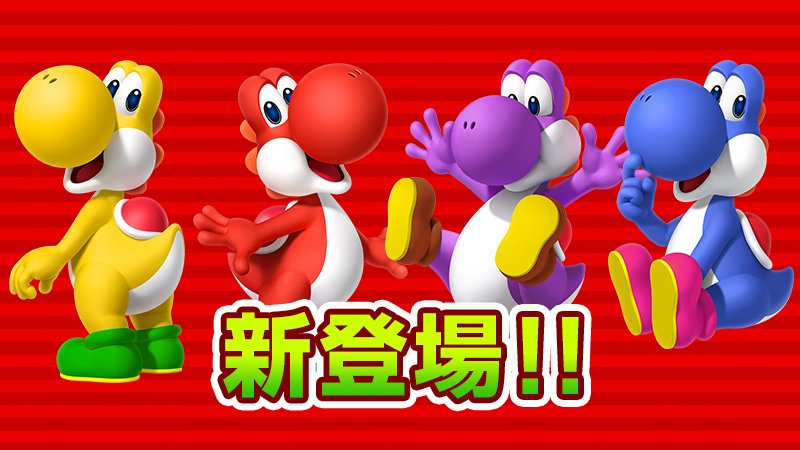 Nintendo has sent out a few more details about what to expect from Super Mario Run version 2.0.0.
Once the new update is applied, players will see "A Challenge from Bowser". Completing it will allow you to take on World 1-4 without having to pay. Then by finishing that level, new courses will be added in Toad Rally, plus Blue and Green Toads will also come to cheer in the free version. More items will be added to Kingdom Builder such as the Blue Yoshi home to unlock Blue Yoshi.
Super Mario Run version 2.0.0 launches on March 23 alongside the Android release.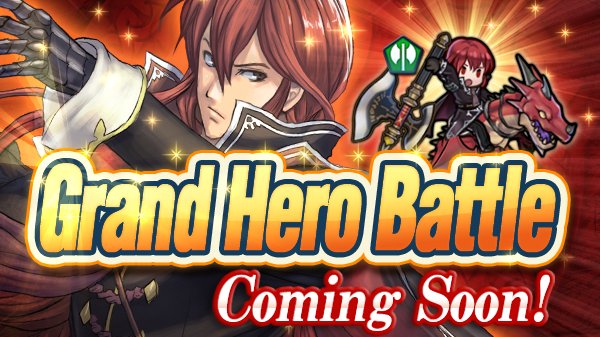 Update: Results of the Michalis preview event: 54,666 players cleared the Hard battle, and 13,415 cleared the Lunatic battle. Everyone gets 10 Orbs, 10 Stamina Potions, and 5,000 Hero Feathers (thanks Brian).
---
Original: As was previously announced, the second Starter Support bonus map in Fire Emblem Heroes is now live. It's available in two difficulties, Normal and Hard, and you get 3 orbs each for clearing them.
Also, this next piece of news flew a bit under the radar. The next Grand Hero Battle featuring Michalis will begin on Friday, March 24th, as the in-game notice describes – however, for some reason only the Japanese version of the game announced the following on top of that: on Monday, March 20th from 12:15 PM CET to 1 PM CET (roughly 90 minutes after this post went live), a special early preview of the Michalis Grand Hero Battle will be available. During that time, players can attempt both the Hard and Lunatic versions of the battle to try and get Michalis early. There will also be rewards sent out to all players the more people can beat the map during this limited time frame:
Hard & Lunatic clear rewards: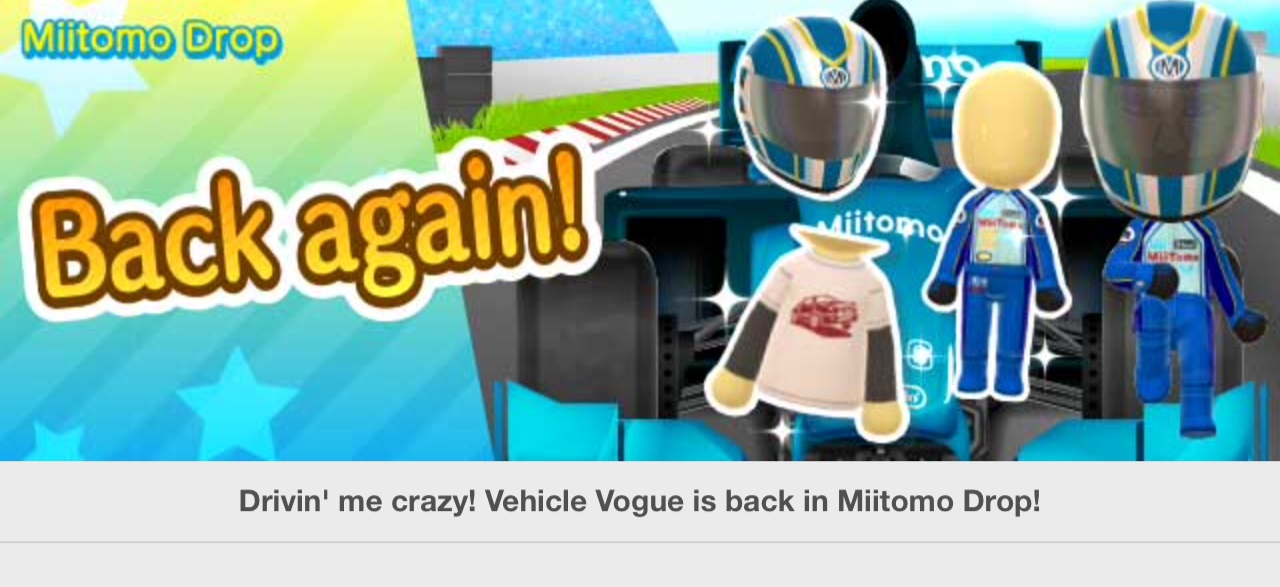 Miitomo has been updated with more content. Users will find returning stages with more items.
"Drivin' me crazy! Vehicle Vogue" is the returning theme. The stages provide the following:
– Lowrider layered tee
– Tire tread pants
– Auto-racing helmet (set)
– Auto-racing suit (set)
– Checkered flag shirt
– Checkered flag pants
– Checkered flag necktie
– Race car suit
– Car shoes
– Retro-car pin
– Pit crew headset (set)
– Pit crew suit (set)
The returning stages will be available until March 21 at 6 PM PT / 9 PM ET.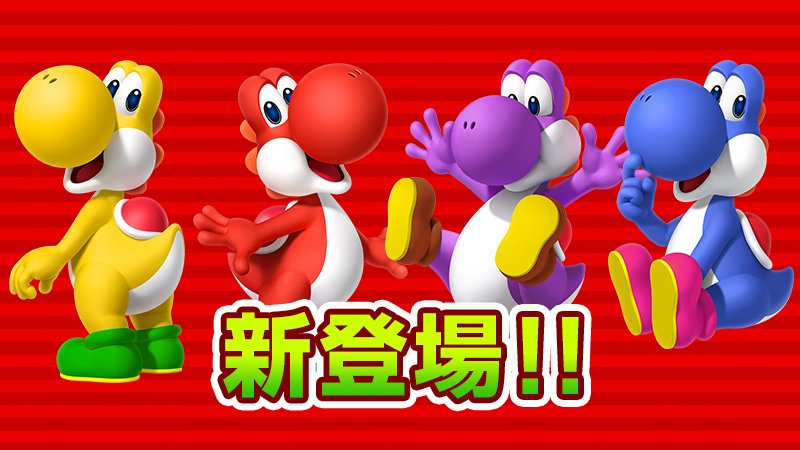 Nintendo began to tease Super Mario Run's big 2.0.0 update a couple of days ago. In the first information batch, it was confirmed that new playable characters would be added.
We're not sure if this is all, but Nintendo has announced that new Yoshi colors are incoming. Along with the usual green color, red, blue, yellow, and purple will be the alternates. Nintendo also points out that it will be easier to collect Toads of the same Yoshi color currently being used in Toad Rally.
Super Mario Run's new update arrives on March 23. The game is hitting Android on the same day.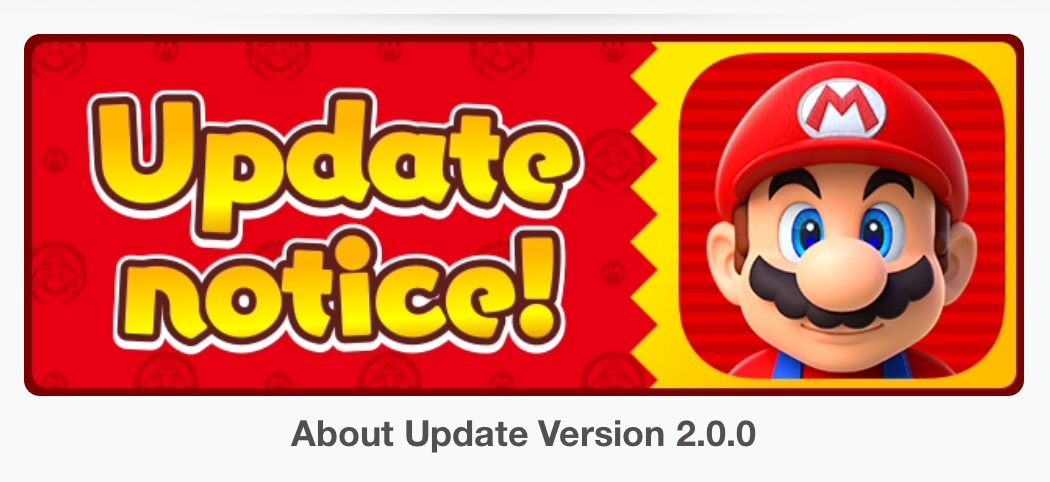 Super Mario Run is heading to Android on March 23. On the same day, Nintendo will also come out with a major update for the game. Players can look forward to version 2.0.0.
The new update "will introduce some new features". A notice in the app teases new characters to play as along with the ability to unlock World 1-4 in the free version of the game by completing one of Bowser's challenges.
Nintendo says that there's more to the update than what's been announced, but we'll need to wait for additional details.