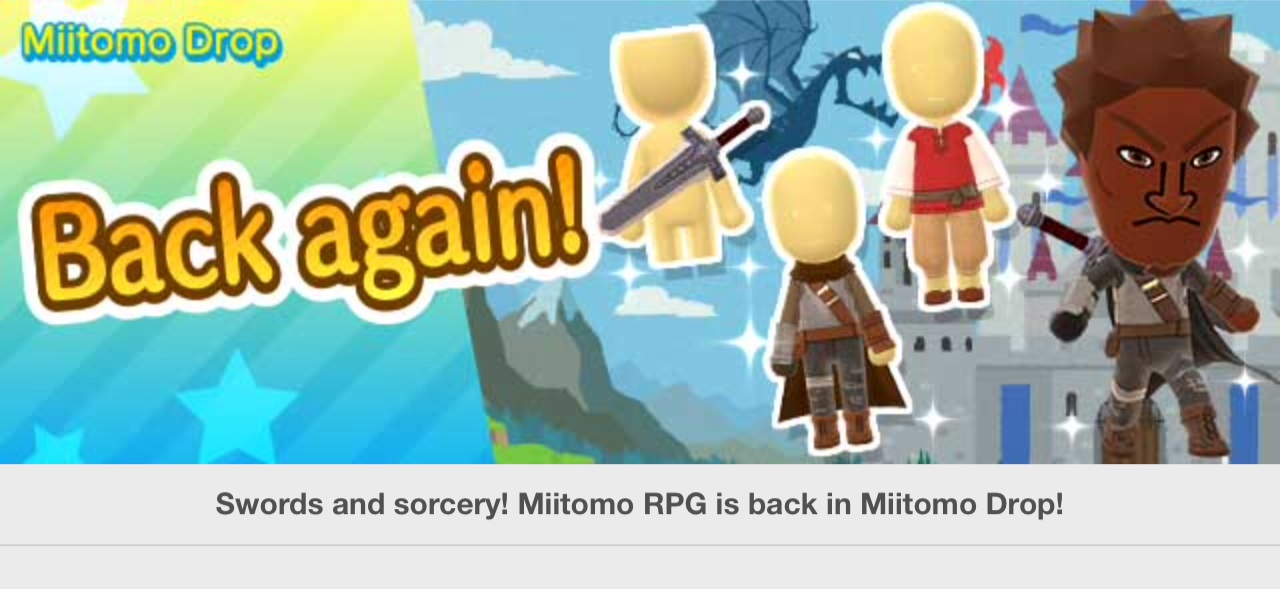 Miitomo has been updated with more content. Users will find returning stages with more items.
"Swords and Sorcery! Miitomo RPG" is the returning stage theme. They provide the following:
– Villager outfit
– Hero tee
– Wandering swordsman outfit
– Battle-scarred sword
– Dancer's top (set)
– Dancer's pants (set)
– Noble knight's armor
– Queen's sword
– Mage's hood
– Mage's robe
– Evil king tee
– Mage's staff
The returning stages will be available until February 14 at 6 PM PT / 9 PM ET.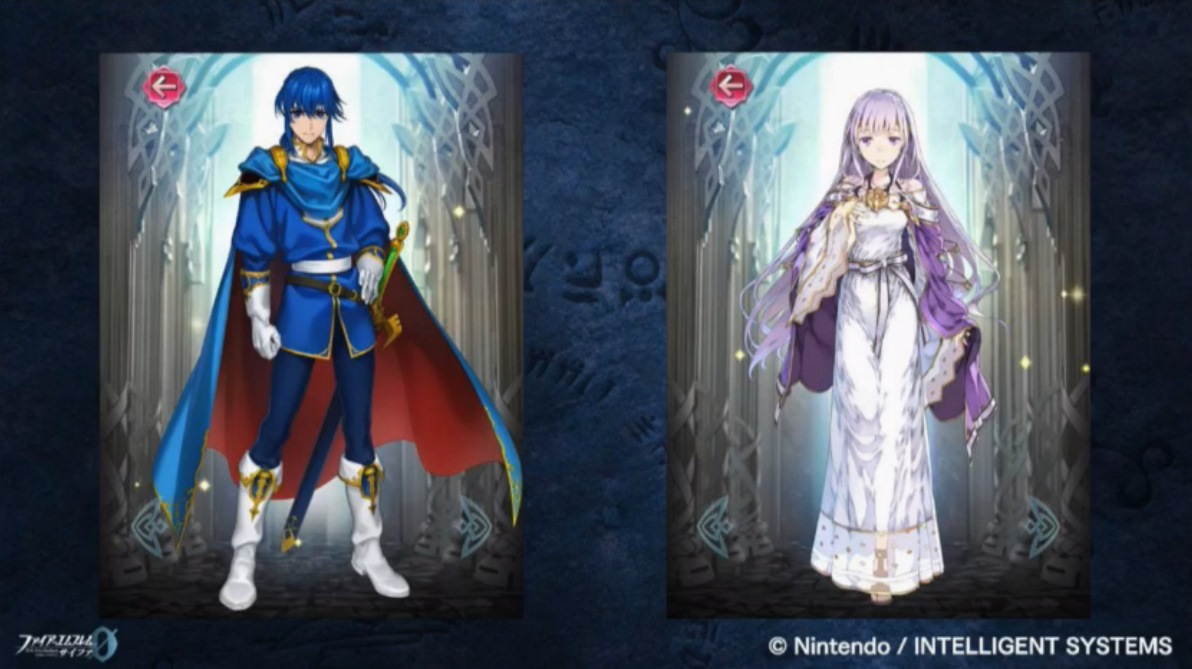 The latest regular live stream was held for Fire Emblem 0 just a short while ago. Plenty of announcements were shared about the trading card game, but there was also some surprise news pertaining to Fire Emblem Heroes.
Seliph and Julia from Fire Emblem: Genealogy of the Holy War are joining Fire Emblem Heroes. Additionally, Ephraim and Eirika from The Sacred Stones are on the way.
Director Shingo Matsushita stopped by the stream to make the announcement. Unfortunately, a specific date for the new characters wasn't announced, but you can expect to see them soon.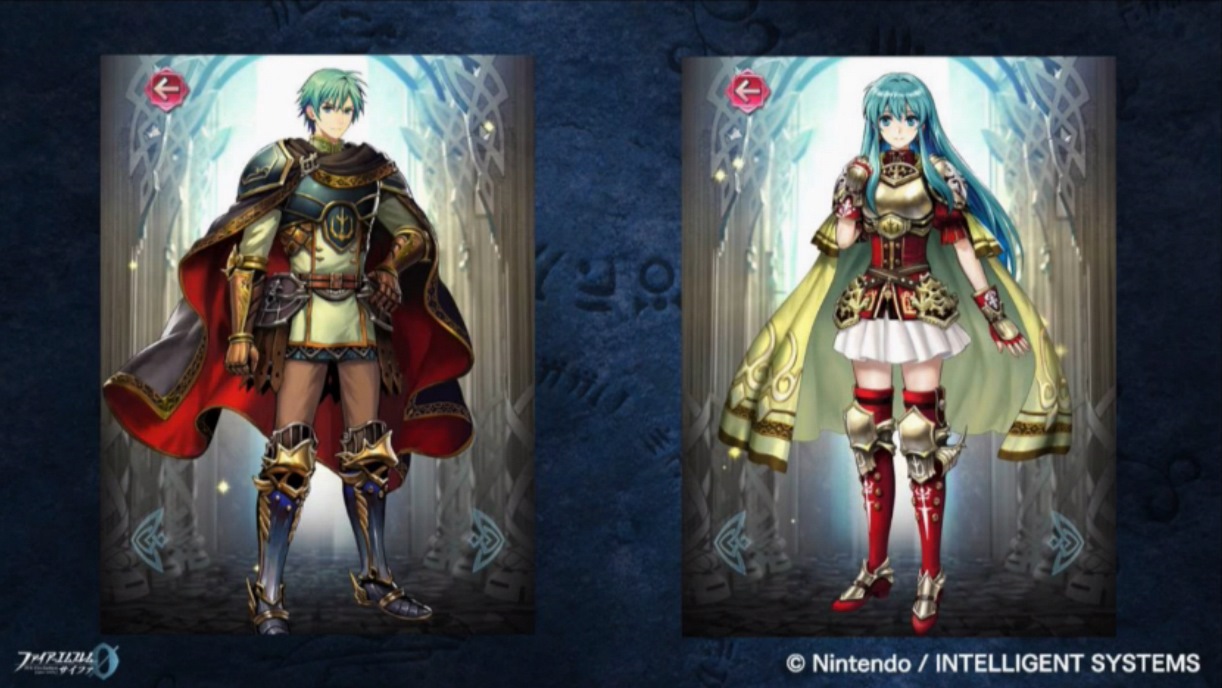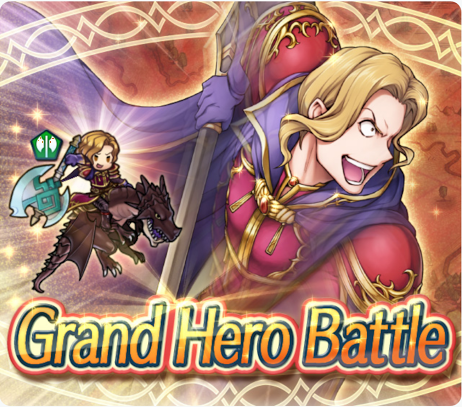 The first Grand Hero Battle is live in Fire Emblem Heroes, and it pits players against the Wyvern General Narcian (from Fire Emblem: The Binding Blade). The challenge will end on February 14 at 1:59 AM (EST). The battle is challenging on both Normal and Hard difficulty levels. The Normal version is Lv. 25 and requires 10 Stamina, while the Hard is Lv. 35 and requires 15 Stamina. Furthermore, you must have all four of your units alive in the end, and you may not use Light's Blessing. A few screenshots of the event are below: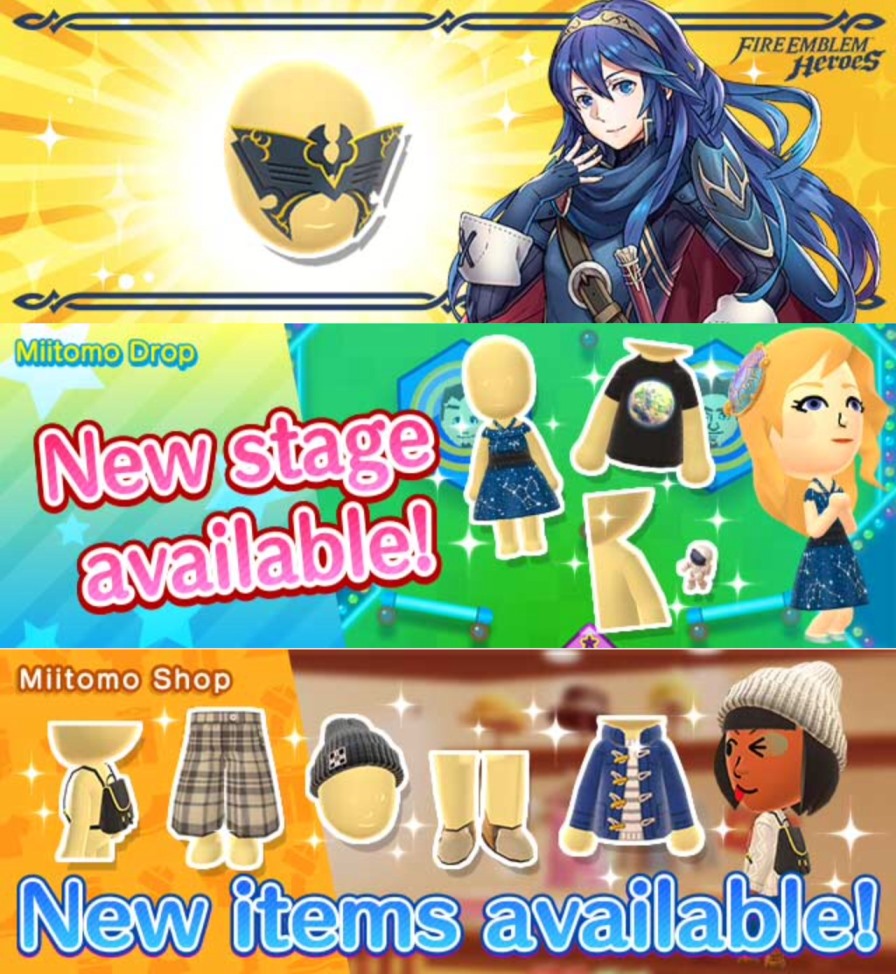 Miitomo has been updated with more content. Users will find a new collaboration reward, stage, and some brand new items.
First, the Fire Emblem retweet event surpassed its 10,000 goal. Because of that, Nintendo is handing out Lucina's mask from Fire Emblem Awakening. Simply boot up Miitomo and claim your gift by March 2 at 6:59 PM PT / 9:59 PM ET to obtain it.
"Explore the unknown! Space Style #1" is the new stage. It includes the following:
– Horoscope hairpin
– Constellation dress
– Earth tee
– Astro-pal
And as far as the new items go, you can nab the following:
– Logo beanie
– Duffle coat + striped sweater
– Plaid wide-hem pants
– Short two-tone boots
– Leather tassel backpack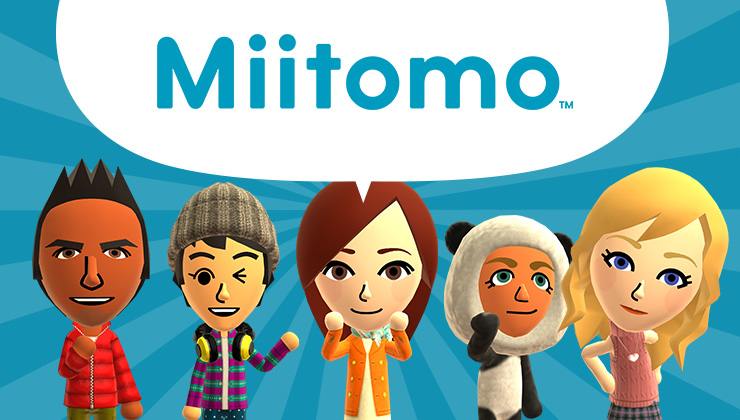 Nintendo issued the latest update for Miitomo a few hours ago to bring in some new features. Take a look at what the mobile release added below.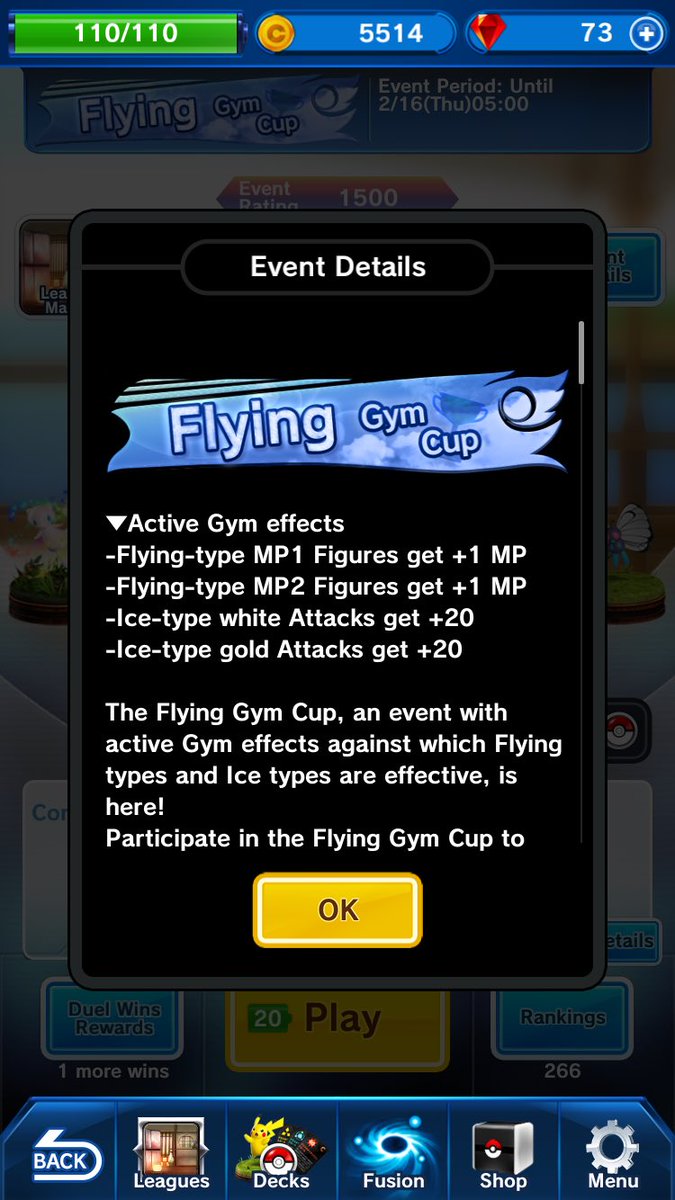 Following a required update and a brief maintenance period, the first major event for Pokemon Duel is now live. The Flying Gym Cup will last until February 16th, 4:59 UTC. During this event, getting win streaks will get you special Gym Boosters, which in turn can contain rare figures like Magikarp and Gyarados. Special trophies will also be given out at the end of this event. During the event, Flying-type Movement 1 and 2 figures will get an additional 1 Movement and Ice-type white and gold attacks get a boost of +20.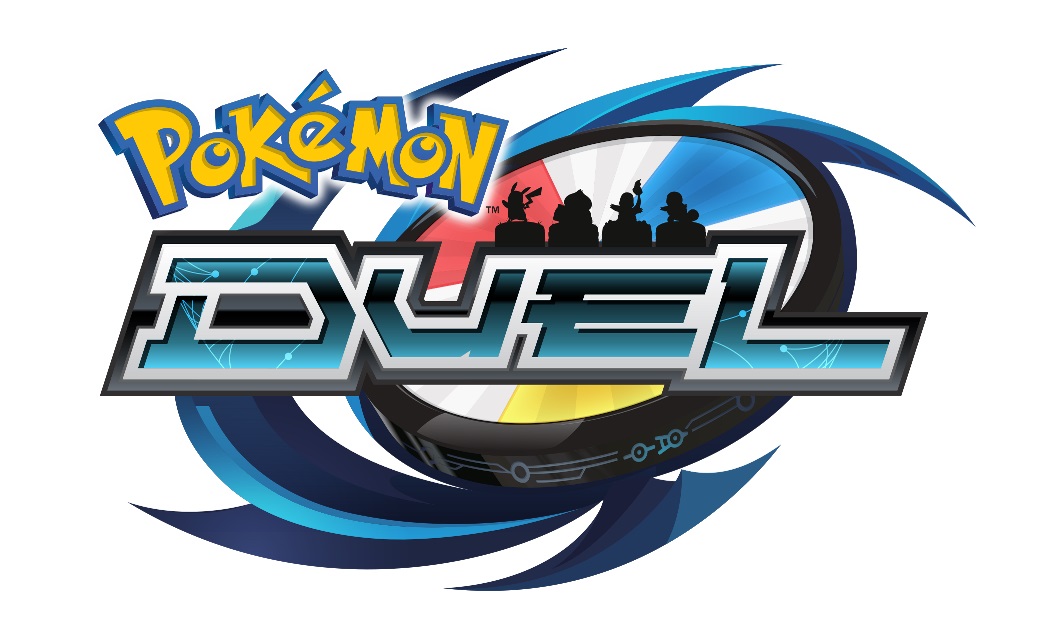 Pokemon Duel has recieved a small update for some minor bug fixes. The patch upgrades the game to version 3.0.1 and requires 163 MB of space to install.

Fire Emblem Heroes is providing some rewards to players with its latest update. First up, all players are receiving 10,000 Hero Feathers upon logging in, as thanks for this week's retweet event. Second, all players can get a one-time bonus of 10 Dueling Crests just for logging in by March 13. Finally, there are new Quests available for completing challenges in the Arena. These are available until March 1. The challenges and rewards are as follows:
Win 5 Arena Duels – 10 Dueling Crests
Win 20 Arena Duels – 1,000 Hero Feathers
Win 10 Arena Duels on Intermediate or higher difficulty – 1,000 Hero Feathers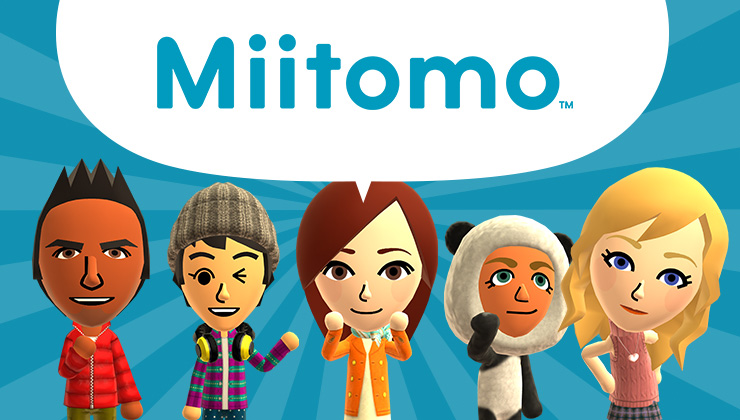 Nintendo has issued the next big update for Miitomo. Version 2.2.0 is live on both iOS and Android, taking up 83.6 MB.
Note that Miitomo is still undergoing maintenance for the next few hours. Once that's complete, you'll be able to fully experience the update.
To recap what's new:
• A "Miifoto Log" feature, where you can post Miifotos or images from your device with comments.
• Answers can now have images attached.
• You can write a Bio for your Profile.
• When sending a friend request, you can now attach a message.
• You can now use the wallpaper and flooring you receive as backgrounds in Miifotos.
• You can change the outfit your Mii character wears when delivering a message.
• Daily items now have selectable color variations.
• Other various system improvements.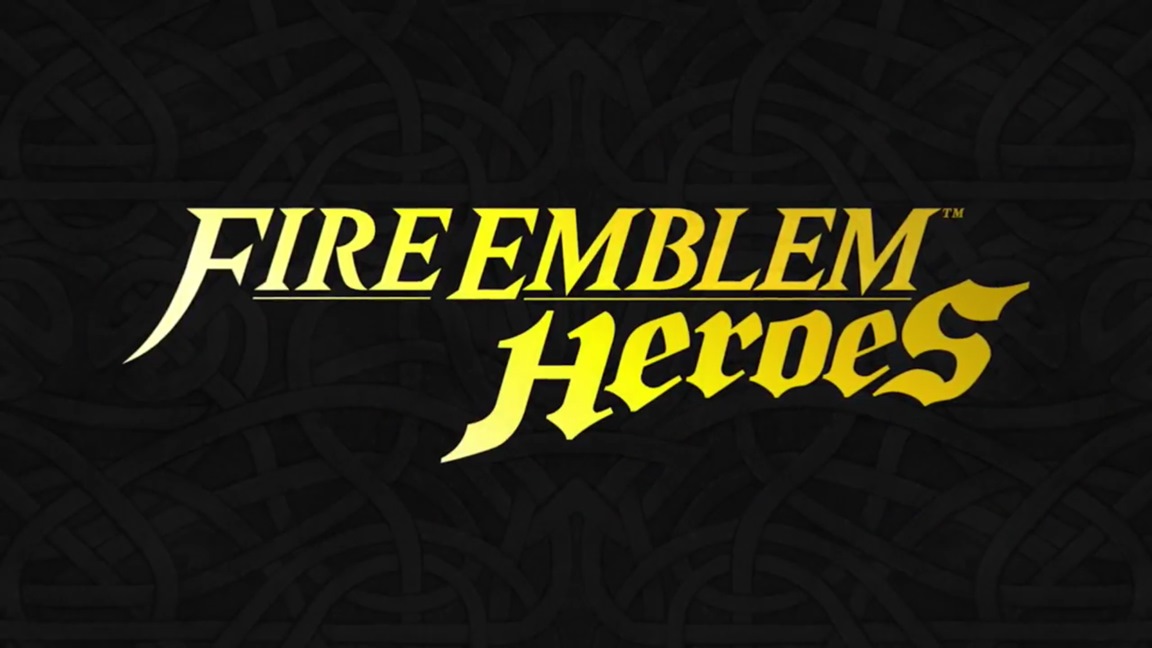 The results are in for the Fire Emblem Heroes "Choose Your Legends" vote. Ike and Lyn came out on top with 33,871 votes and 49,917 votes on the heroes and heroines charts respectively.
Those two characters won the poll, but Nintendo is showing its thanks in another way. Roy and Lucina, who were next in line for the male and female sides, will also be getting their own "Choose Your Legends" versions.
The full voting rankings can be found below.