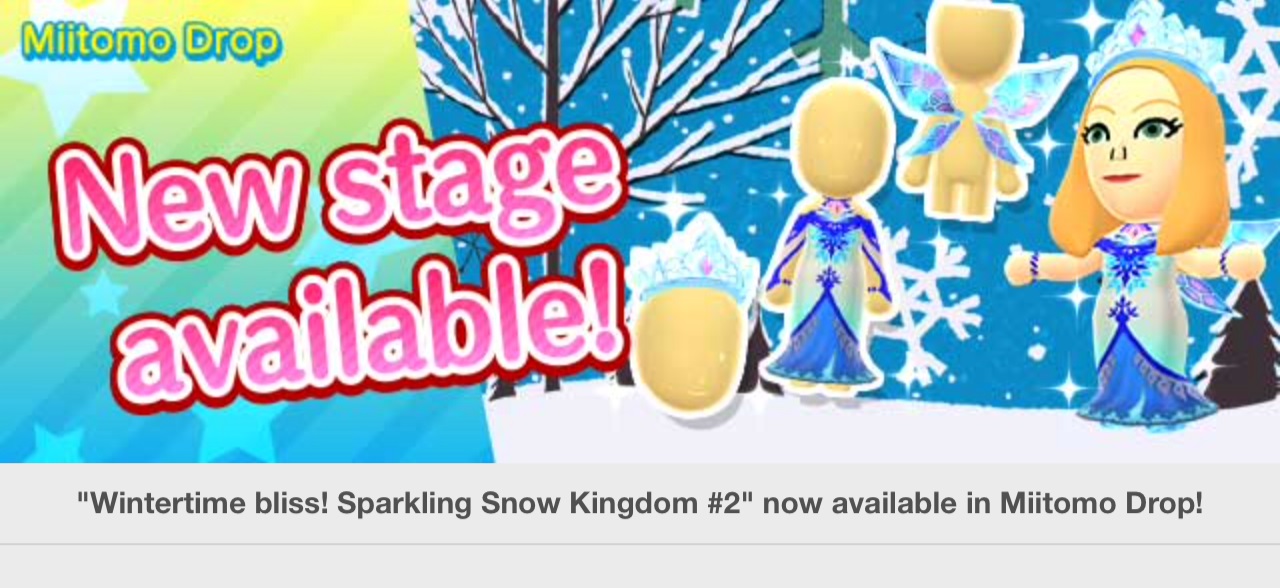 Miitomo has been updated with new content. Players can nab the latest items in the Miitomo Drop stage, "Wintertime bliss! Sparkling Snow Kingdom #2".
Available items include:
– Ice tiara
– Ice princess gown (set)
– Ice princess slippers (set)
– Ice wings
Users can select Miitomo Drop stages from the Shop tab. Miitomo coins or game tickets are needed to play.

Nintendo challenged Miitomo users during the week of December 13 to collectively take 1,000 Miifotos and share them on Twitter with a unique hashtag. That target was reached, and gifts are now available to celebrate.
Miitomo users can now obtain a holiday tree pin and winter-holiday socks. Moreover, four game tickets are up for grabs.
You'll need to be quick – these gifts can only be redeemed until tomorrow at 4 AM PT / 7 AM ET / 12 PM in the UK / 1 PM in Europe. Simply open Miitomo to claim them.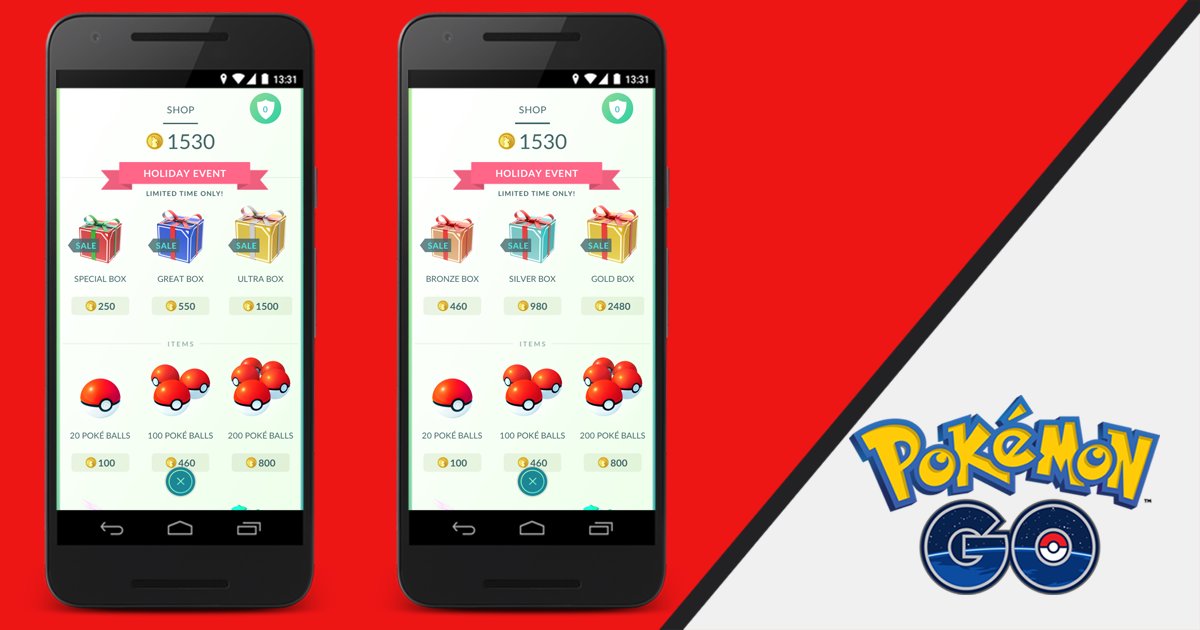 Pokemon GO is now offering several limited-time packs for the holidays.
Through the afternoon of December 30, Niantic is bringing Special, Great, and Ultra Boxes. These are made up of Incubators, Incense, Great Balls, and Ultra Balls.
Additionally, from the afternoon of December 30 through the afternoon of January 3 Bronze, Silver, and Gold Boxes will be available. Incense, Lure Modules, Lucky Eggs, Poke Balls, and Great Balls are included here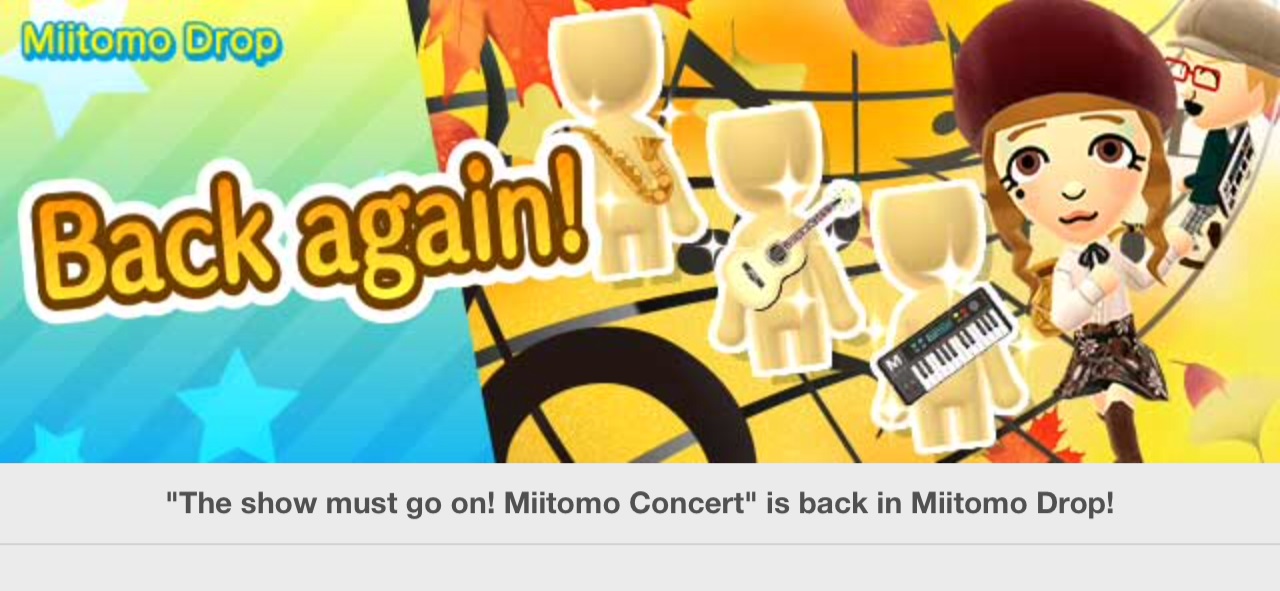 Miitomo has been updated with more content. Users will find returning stages with more items.
"The show must go on! Miitomo Concert" is the returning stage theme. They provide the following:
– Acoustic guitar
– Violin
– Saxaphone
– Synthesizer
– Melody tee
– Orchestra jacket
– Orchestra shorts
– Rhythmic tights
– Mic hood
– Mic-drop costume
– Piano keys tee
– Bell one piece
These stages and items are available until December 25 at 6 PM PT / 9 PM ET.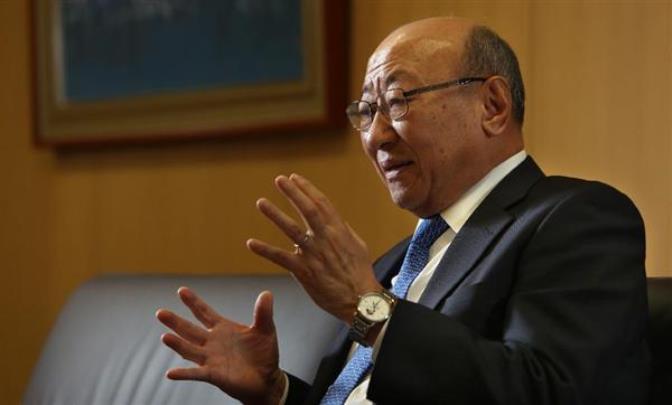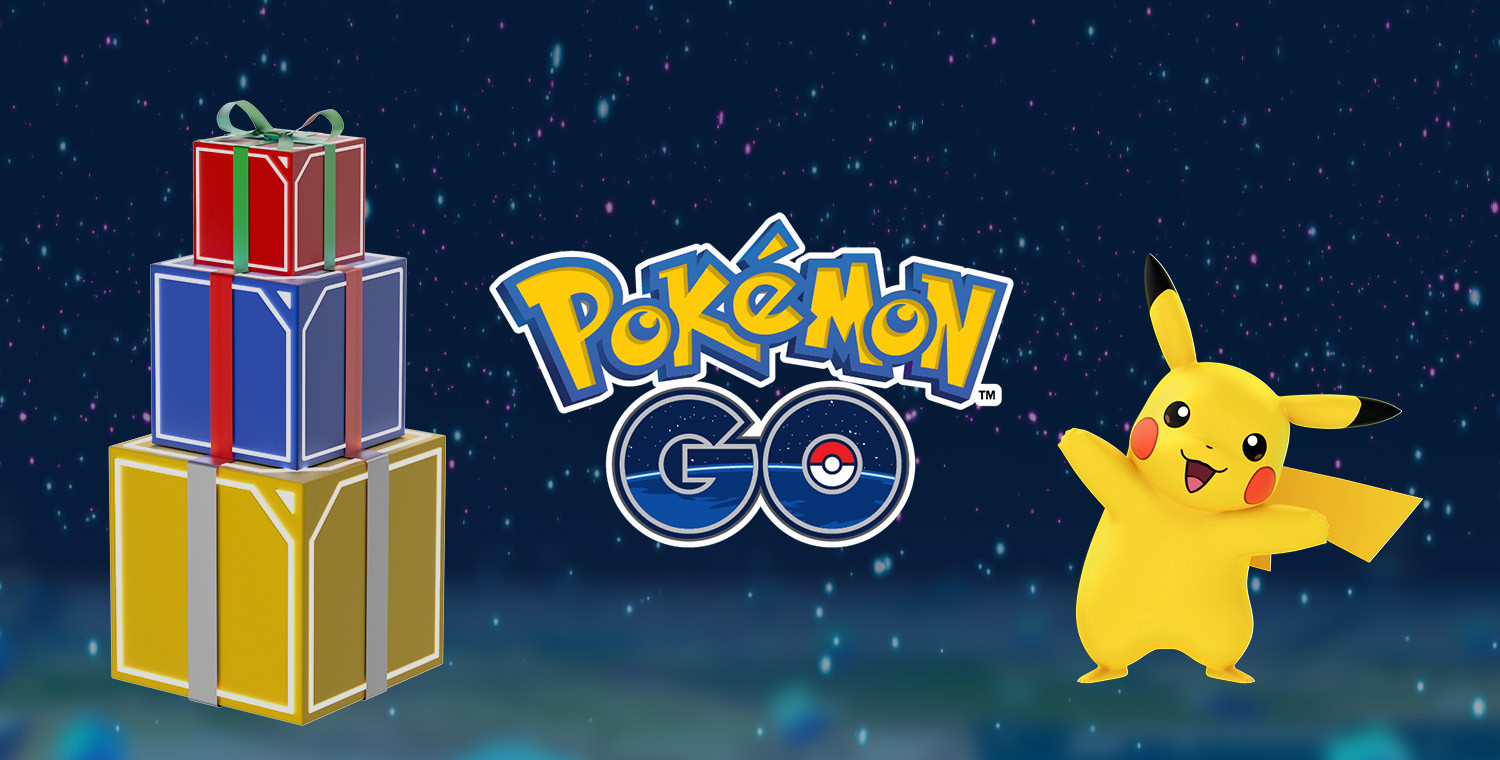 Niantic has announced a new event for Pokemon GO to celebrate the holidays.
First, between December 25 and January 3, players will have a greater chance of finding Eggs that hatch Togepi, Pichu, and other recently found Pokemon from the Johto region. Special Pikachu wearing festive hats will also be staying around longer, as they'll be more easily encountered during the holiday event.
If that wasn't enough, beginning on December 30 through January 8, players will be more likely to encounter the first Pokemon and their Evolutions. This specifically applies to Bulbasaur, Ivysaur, and Venusaur, as well as Charmander, Charmeleon, and Charizard, plus Squirtle, Wartortle, and Blastoise. Lure Modules will also last for 60 minutes instead of 30 minutes.
Continue on below for the full announcement from Niantic.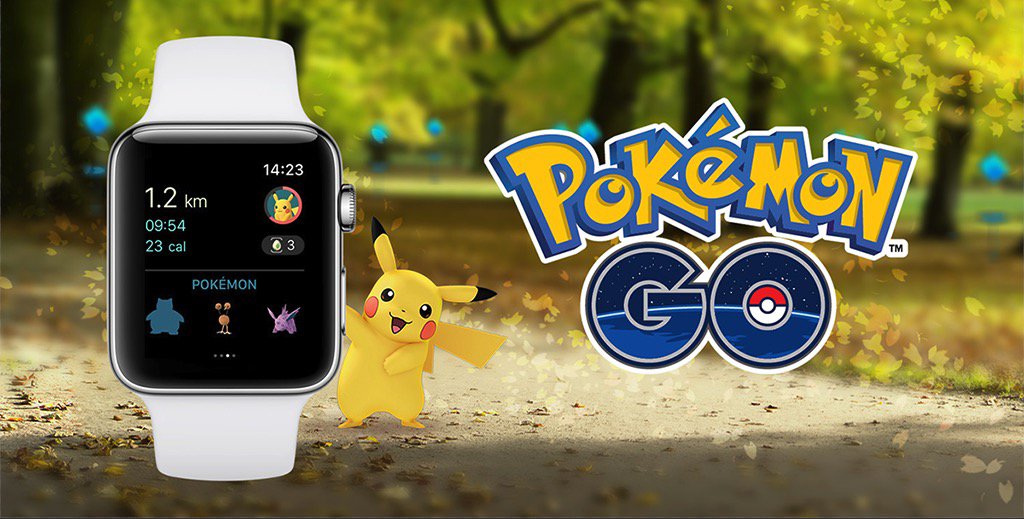 Yesterday, Niantic released the Apple Watch version of Pokemon GO. For a look at it in action, take a look at the video below.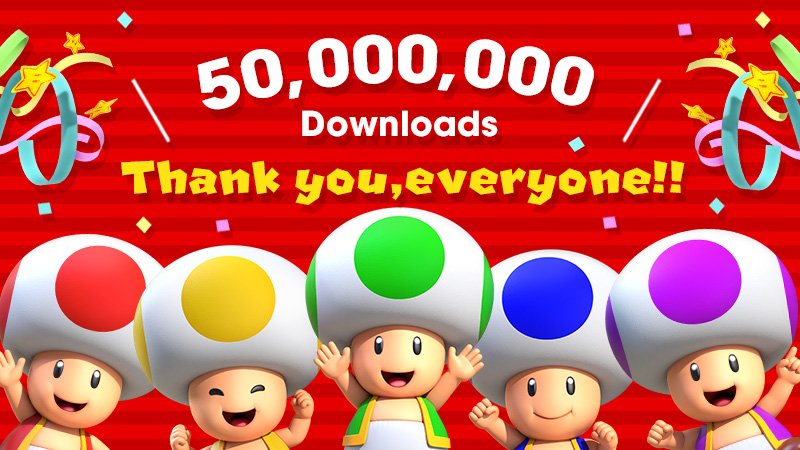 Super Mario Run has reached another big milestone within the past week. Just announced by Nintendo, the game has now surpassed 50 million downloads.
Today's news is being celebrated with a special gift for players. Nintendo is handing out 10 Rally Tickets to everyone. After receiving the gift, you'll need to restart Super Mario Run.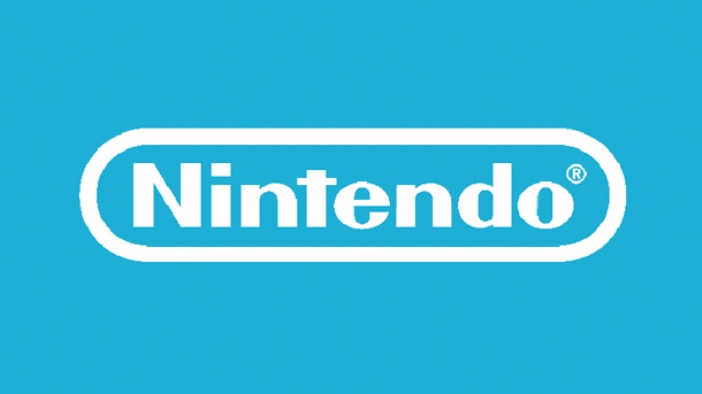 Nintendo began its mobile efforts earlier this year with its first app Miitomo. And just last week, the company's first true game arrived on the Apple Store – Super Mario Run.
Speaking with Kyoto Shimbun, Nintendo president Tatsumi Kimishima talked a bit more about the company's mobile plans. He said that, starting in 2017, they hope to bring out two or three mobile games each year.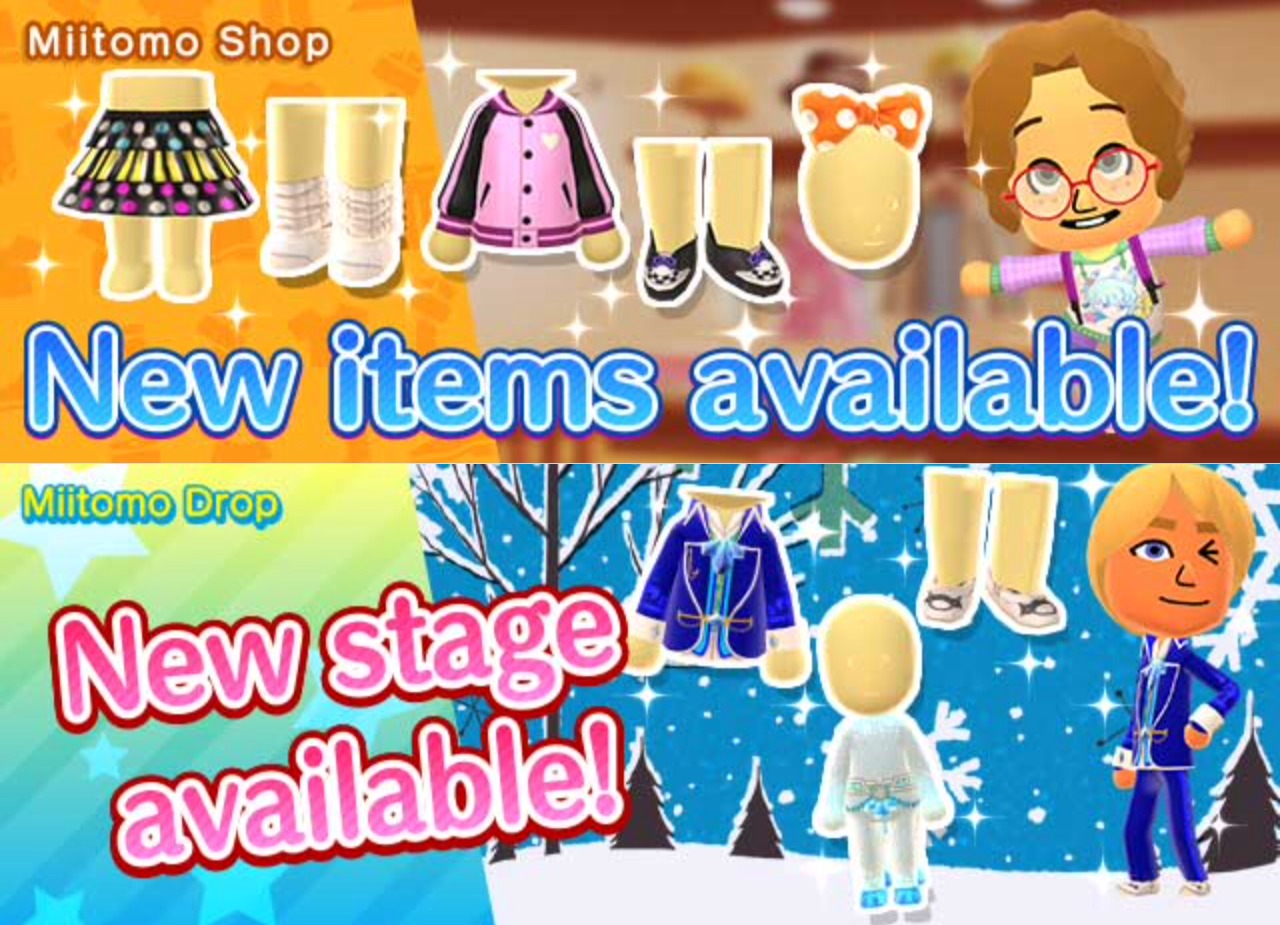 Miitomo has been updated with more content. Users will find a new stage, along with some brand new items.
"Wintertime bliss! Sparkling Snow Kingdom #1" is the new stage. It includes the following:
– Ice horse siut
– Ice prince jacket (set)
– Ice prince pants (set)
– Ice prince shoes (set)
And as far as the new items go, you can nab the following:
– Giant polka-dot bow
– Dream prince hoodie
– Lovey-dovey stadium jacket
– Striped-dotted skirt
– Loose socks
– Rubber checkered shoes
– Single tone backpack