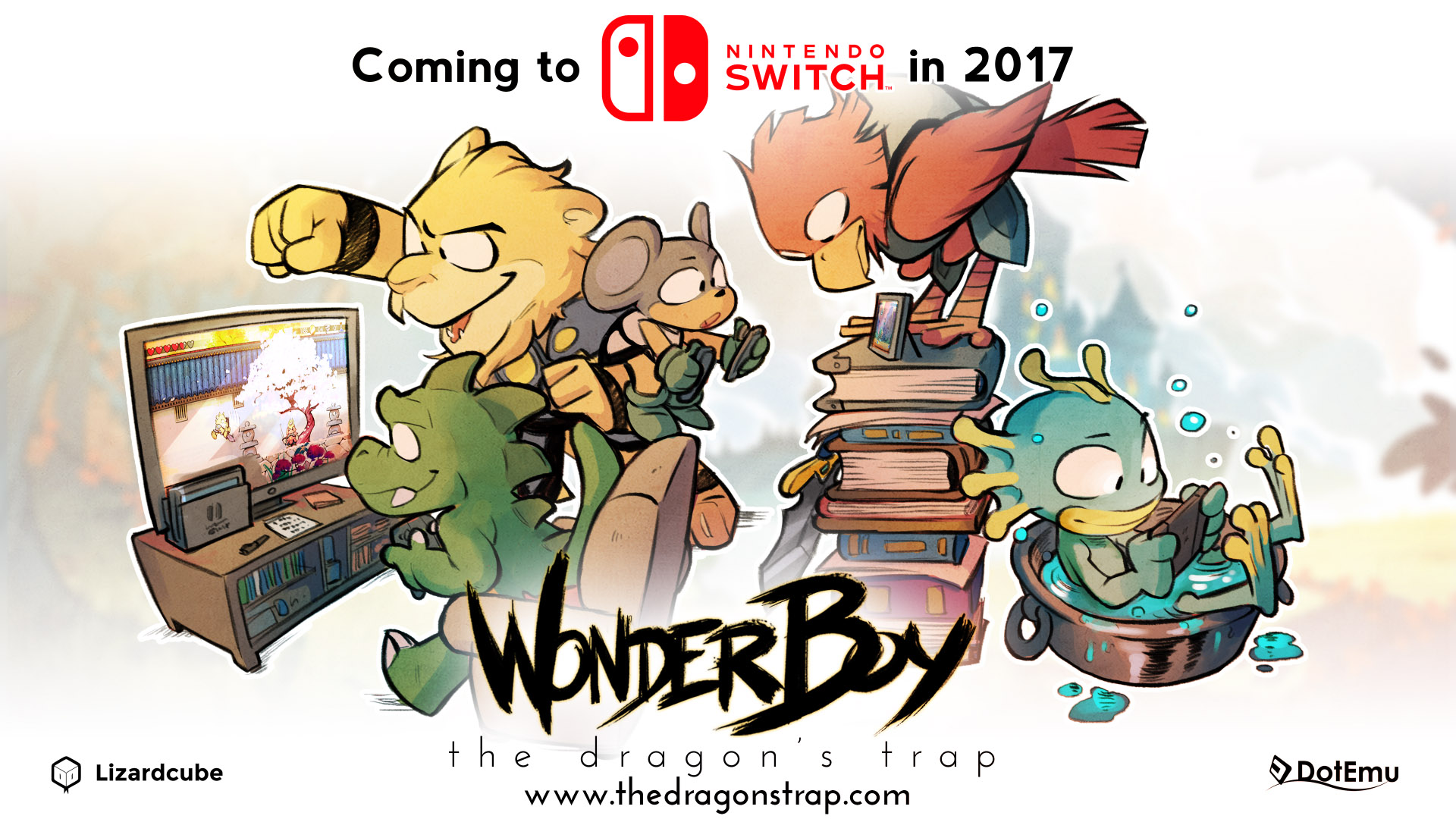 Thanks to IGN, we have another look at Wonder Boy: The Dragon's Trap specifically running on Switch. View 12 minutes of gameplay below.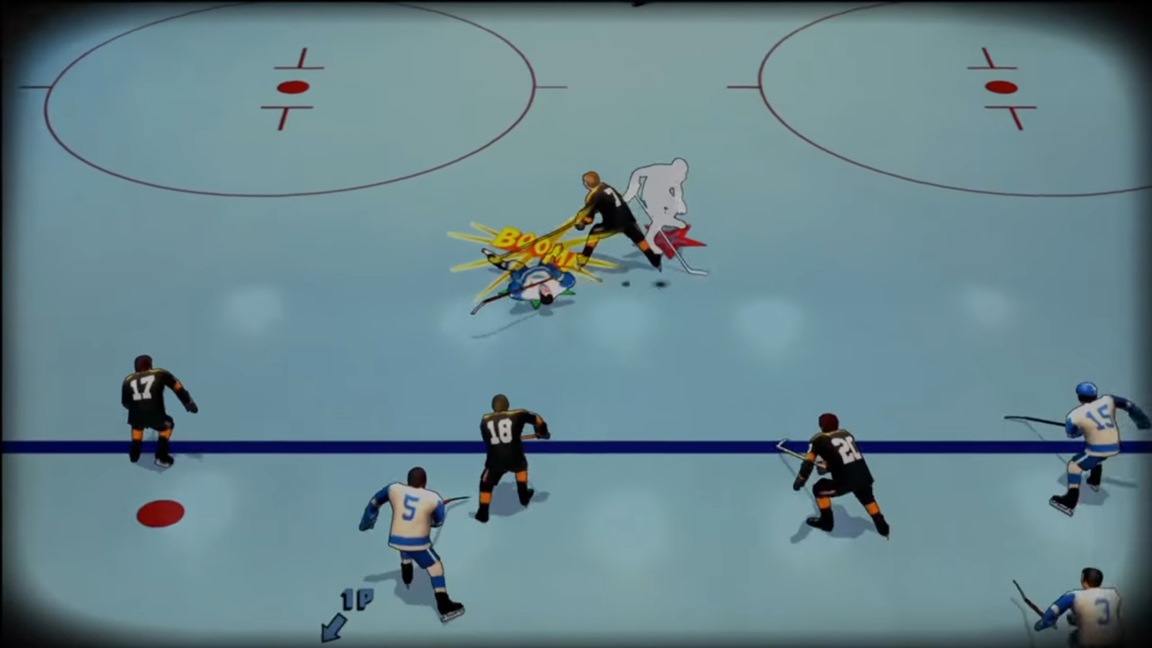 V7 Entertainment is bringing Old Time Hockey to Switch, the studio announced today. The game "channels classic arcade style action", complete with an "old-school aesthetic from the 70's era."
Here's a brief overview of Old Time Hockey:
"Control schemes range from arcade 2-button controls, beer mode (one-handed) control scheme to more modern style. Play competitively or cooperatively on the couch with your friends in arcade mode, or take to the ice as the worst team in the Bush Hockey League in the hijinks-filled story mode!"
Old Time Hockey is heading to consoles starting in late March, but the Switch version is releasing "at a later date." Find a trailer below as well as all ten teams in the game.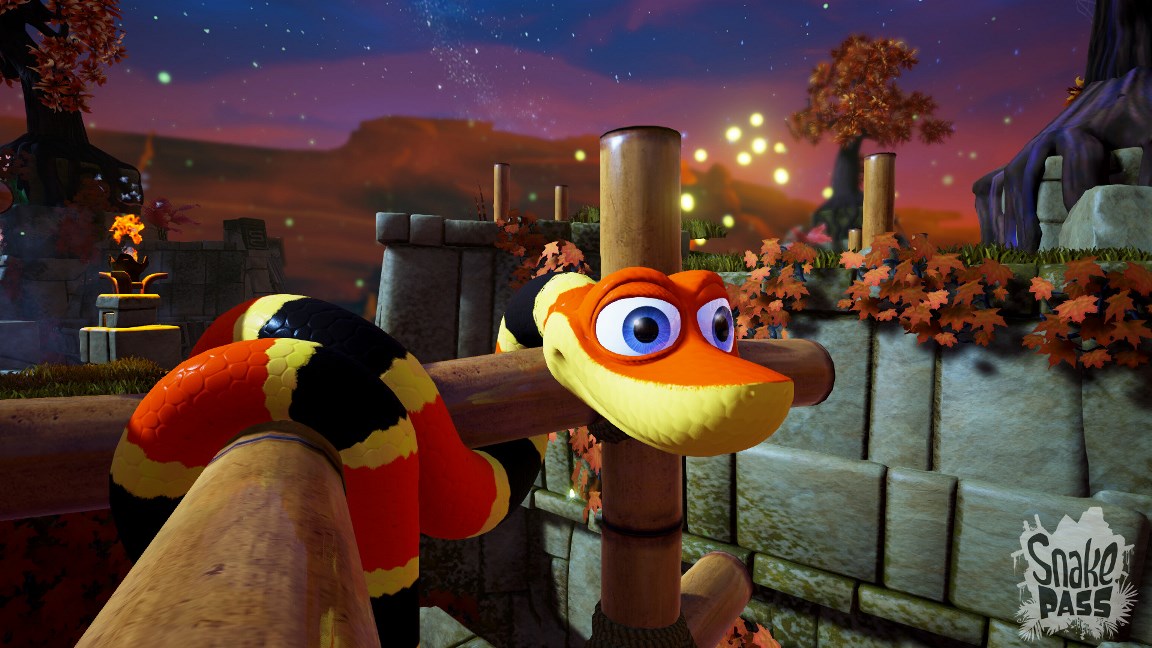 Snake Pass, which is on track for a late March release, has now been given a price point. The platformer will cost $19.99 / £16.99 / €19.99.
The first developer diary for Snake Pass is now online.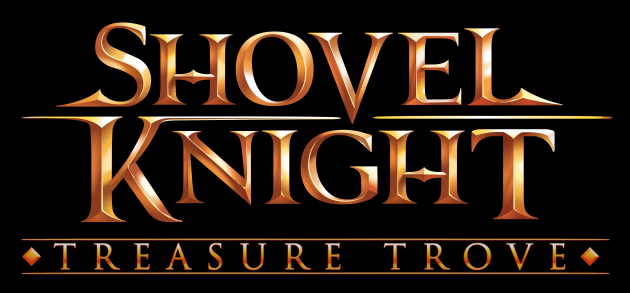 After the last press release from Nintendo detailing the games that will be available on Switch's eShop for launch date, Yacht Club Games has made its own official statement about the release of Shovel Knight in the new console.
They have confirmed that both versions (Treasure Trove and Specter of Torment) will indeed appear on March 3rd in Europe and North America. Shovel Knight: Treasure Trove will cost $/€24.99, while Specter of Torment as a stand-alone game will cost $/€9.99.
Treasure Trove includes the complete game, but in the near future the other two stand-alone adventures, Shovel of Hope and Plague of Shadows, will be able to buy separately. As for the rest of platforms, the new content for Shovel Knight will be ready in April.
Additionally, today there will be a lead-up sale to buy Shovel Knight 33% off, starting February 23rd and ending March 2nd. This is the last chance to get the game at a low price, since the Treasure Trove pack will cost more than the base game did until now.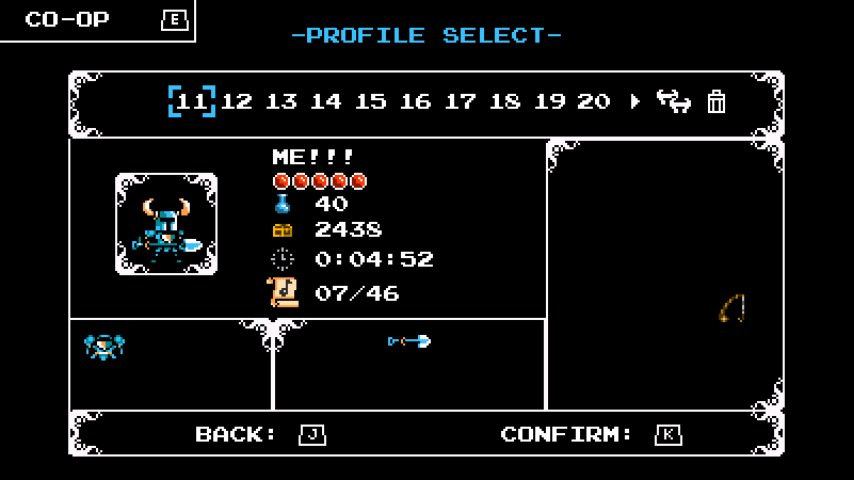 Shovel Knight: Specter of Torment is nearly here. When the new campaign is ready, the update will increase the number of save slots. Yacht Club Games posted some news on Twitter yesterday noting that the Profile count will be doubled.
The message is as follows:
A new campaign calls for new saves! Specter of Torment update doubles the Profile count so you won't have to part with your old adventures. pic.twitter.com/4d94Hd04KQ

— Yacht Club Games (@YachtClubGames) February 22, 2017
It was just confirmed yesterday that Shovel Knight and the new Specter of Torment content is launching with Switch on March 3. Other platforms, including Wii U and 3DS, will have access later on.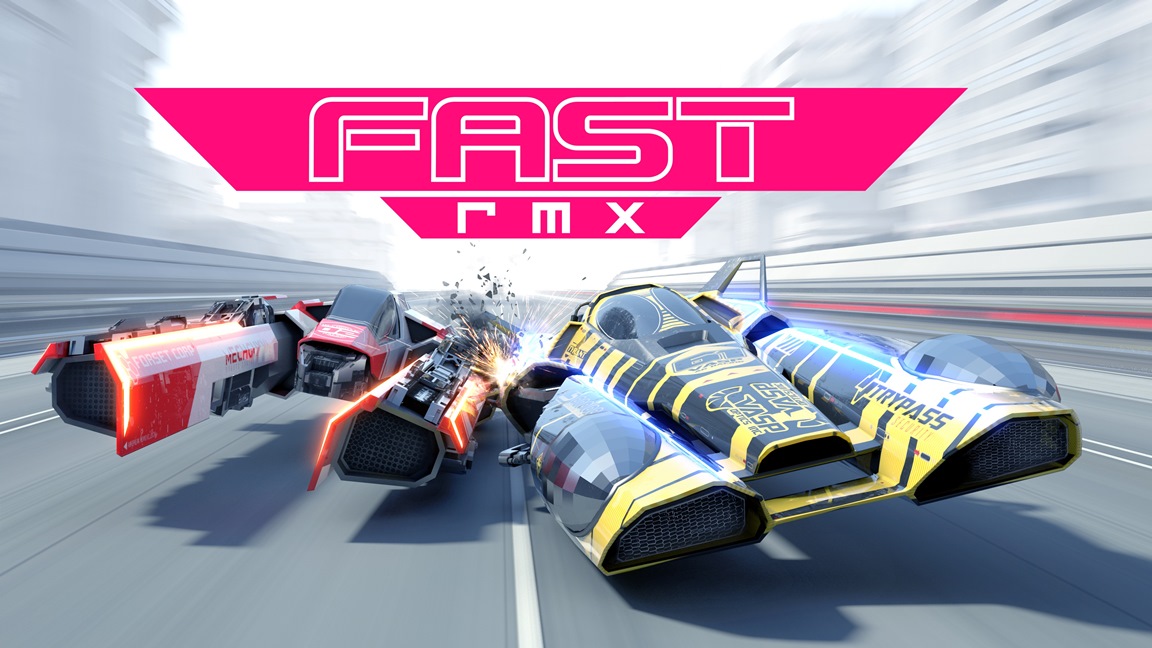 Nintendo has finally started to share some news about what we can expect from the eShop on Switch when the system launches next Friday.
First, a Nindies Showcase video presentation will be shown on February 28. This will be available here at the following times:
– 9 AM PT
– 12 PM ET
– 5 PM in the UK
– 6 PM in Europe
Nintendo says that the eShop will feature more than 60 indie games this year. FAST RMX, Specter of Torment, and Shovel Knight: Treasure Trove are confirmed for launch.
Moving away specifically from indies, Nintendo has officially confirmed that eShop funds from the Wii U and 3DS can also be carried over to Switch. Also, Virtual Console will not be available for launch.
Nintendo additionally made mention of Switch's day one update. It "downloads in the background, is designed to install quickly and doesn't disrupt gameplay."
Continue on below for today's official announcement.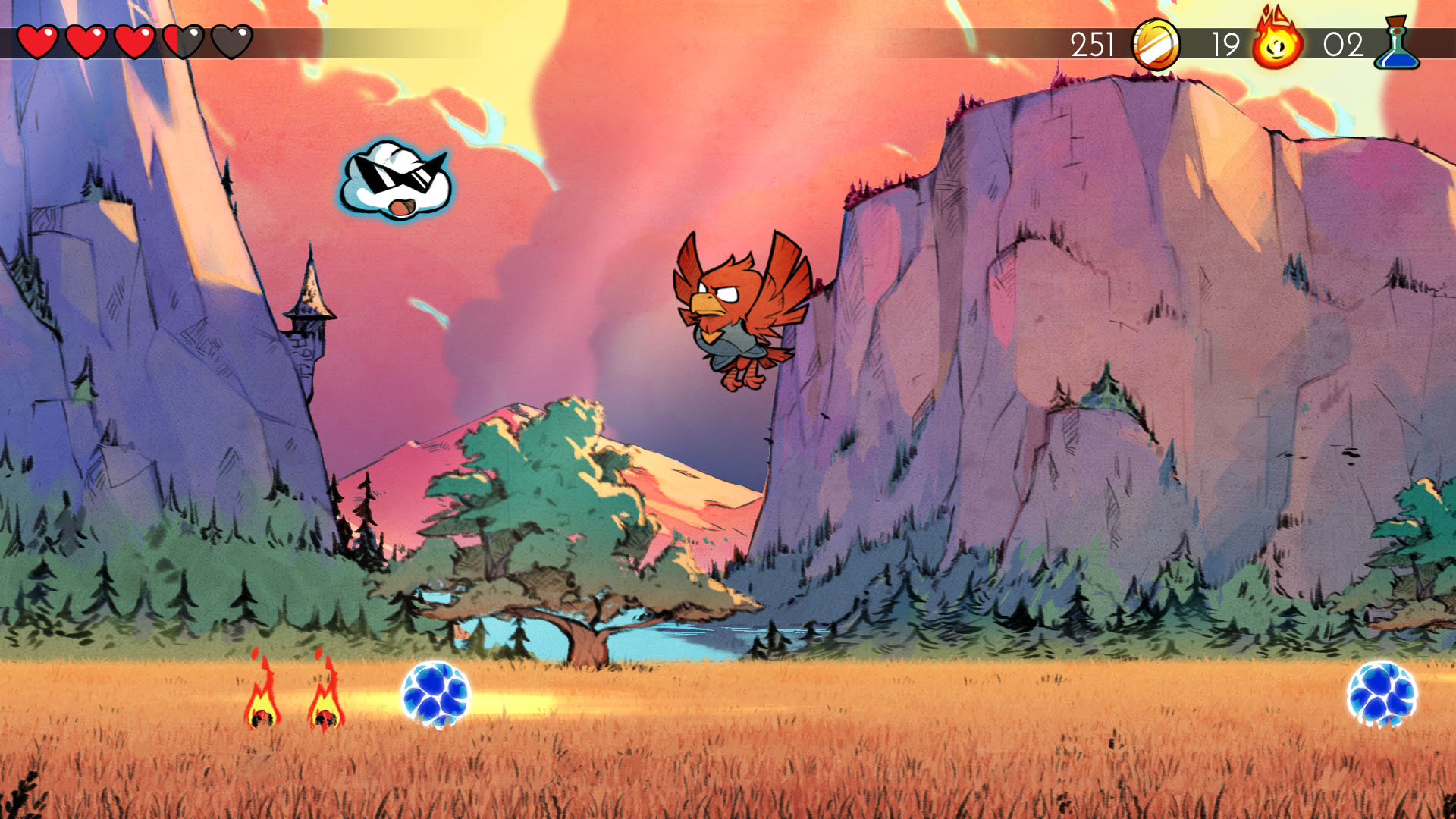 GameSpot has shared a few new minutes of footage from Wonder Boy: The Dragon's Trap, which is lined up for Switch. We've posted the video below.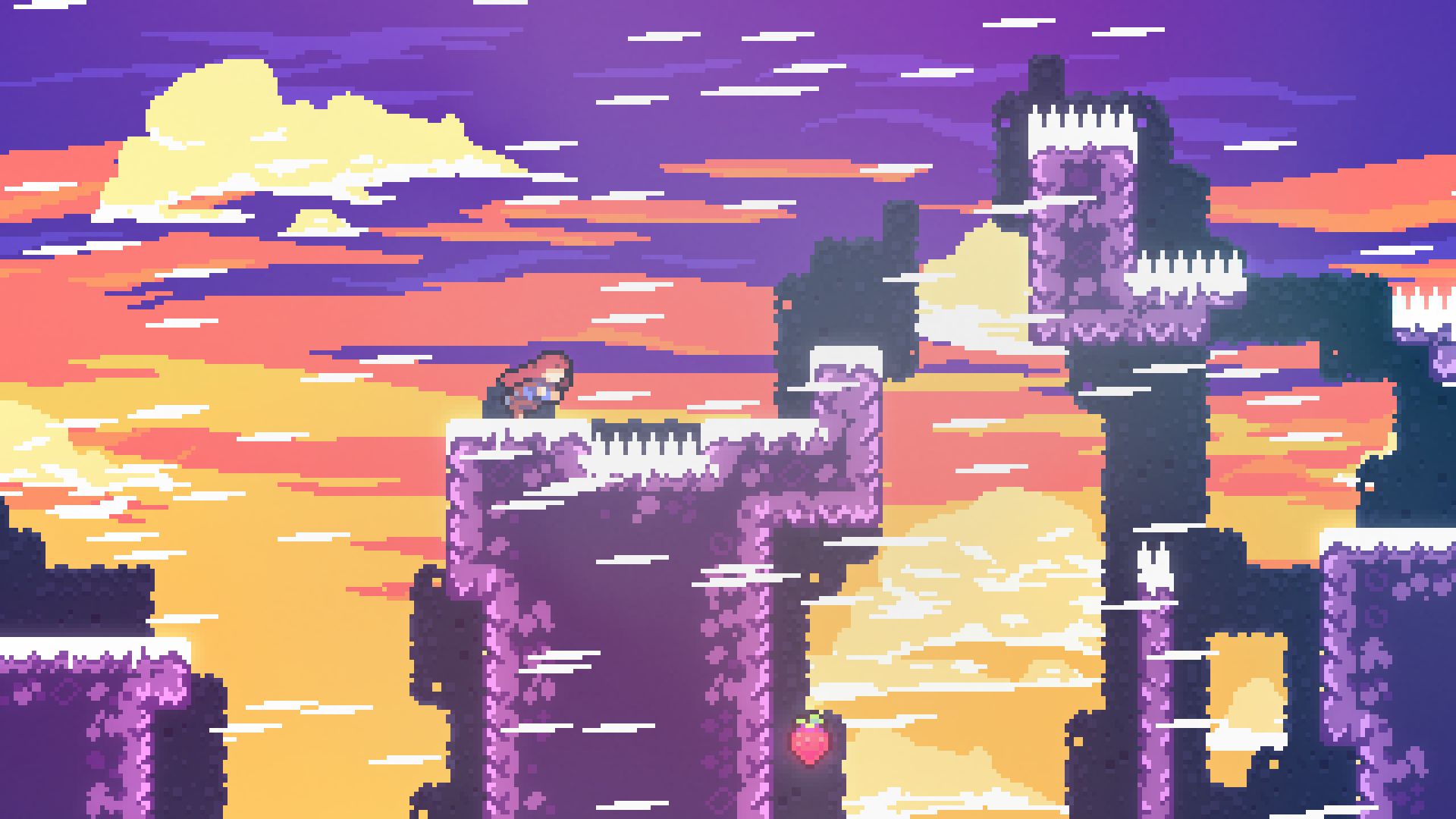 Matt Thorson has announced that his new game Celeste is heading to Switch sometime this year. Thorson was also behind the critically acclaimed indie game TowerFall.
The news was just shared on his personal Twitter page:
Celeste is coming to Nintendo Switch in 2017! See you on the mountain 🙂 https://t.co/TMOon1iCAs pic.twitter.com/Aqm2AXcqKo

— Matt Thorson (@MattThorson) February 22, 2017
As for Celeste, it's a new platformer about climbing a mountain. The game packs in over 250 stages featuring a wide variety of environments, including an abandoned city, ancient ruins, cliff sides, and a haunted resort. Some "quirky" characters will be encountered along the way.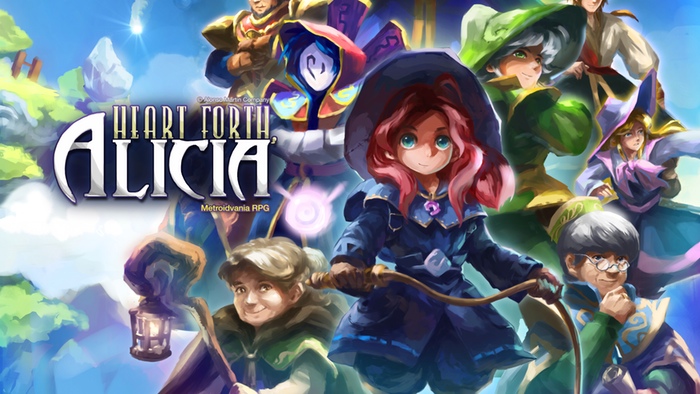 It's been a long road for Heart Forth, Alicia. Originally funded on Kickstarter in April 2014, development still continues today.
The team has plenty of months remaining before work on Heart Forth, Alicia wraps up. Despite that, the Wii U version hasn't been cancelled. A Switch version also appears to be under consideration based on the game's latest Kickstarter update.
The update states:
"The game now runs at a 16:9 aspect ratio instead of 15:9. When we went widescreen, we initially chose 15:9 to accommodate the 3DS' resolution, but seeing that we didn't reach the stretch goal and that the Nintendo Switch is coming out next month, we feel more inclined to set our sights on the Switch for an eventual port. The Wii U port is coming out as promised, so no changes there."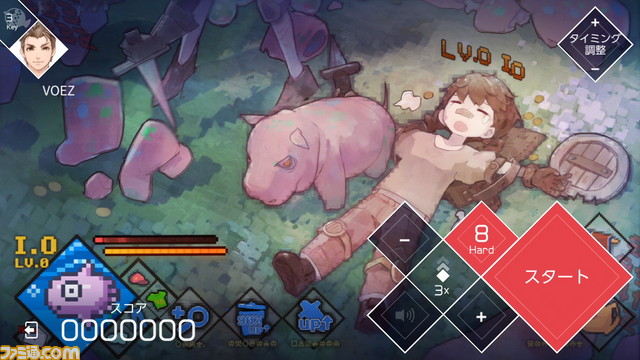 Famitsu has published an online preview for Voez, a soon-to-be-released rhythm game for the Japanese Switch eShop. Find the latest details and screenshots below, courtesy of Gematsu.
– During the game's music parts, the screen is spread out into several lanes
– You'll see diamond-shaped note icons falling from the top of the screen
– Build up your score by tapping, holding, and swiping on the notes as they overlap the bar at the bottom of the screen
– The lanes fluctuate and move left and right depending on the song, so you can enjoy the game visually as well
– Over 100 songs across all genres from both Japanese and Taiwanese creators
– Song difficulties range from Easy to Hard to Special
– Whether you're a seasoned rhythm game player or not good at rhythm games at all, you can play the game at your own level