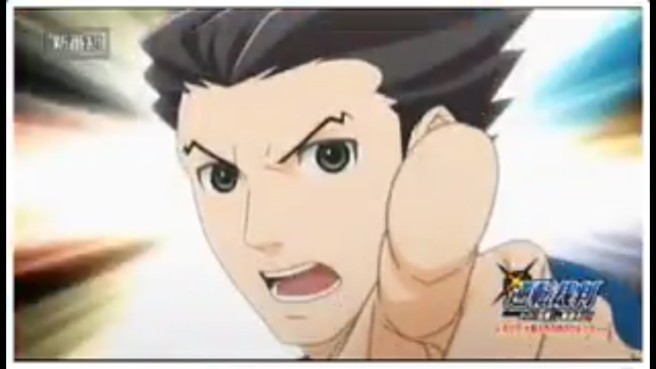 Update: Added in higher-quality version of the commercial.
---
A 15-second commercial gives us a first look at the new Ace Attorney anime series. Check out the video below.
Sku Takumi has reconfirmed development of a brand new Ace Attorney game. During today's Nintendo Direct, Takumi teased that the project – which he's working on personally – will be completely different from past entries. No further information was provided.
Capcom intends to share news about the new DLC case for Phoenix Wright: Ace Attorney – Dual Destinies "very soon". That's according to a tweet published on the official Ace Attorney account yesterday.
The message reads:
Looks like the final case was a lot of people's favorite! We'll have more news on the new DLC case very soon..

— Ace Attorney (@aceattorneygame) November 11, 2013
It just so happens that a Nintendo Direct presentation is being streamed tomorrow. Might we hear something about the DLC then?