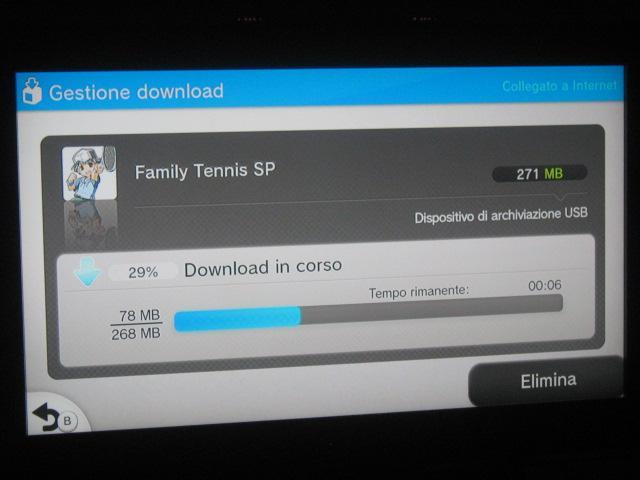 Family Tennis SP launched on the Wii U eShop yesterday. The game is out in both North America and Europe. If you're curious about the download size, the game weighs in at about 271MB.
Shin'en typically develops and releases its own titles on the eShop. However, the studio is breaking that tradition for a new game coming out on Wii U in a few days.
Family Tennis SP launches on the eShop this Thursday. It was actually developed by Japanese company Arc System Works – not Shin'en.
As for why Shin'en is publishing Family Tennis SP, the studio has formed a close relationship with Arc System Works. The latter company publishes all of Shin'en's Wii U and 3DS titles in Japan. And so… "It was time to return that favor," Shin'en recently explained on Twitter.
@NintenDaan ASW publishes our 3DS+WiiU titles in Japan. It was time to return that favor 🙂

— Shin'en Multimedia (@ShinenGames) January 9, 2015
Shin'en confirmed on Twitter today that it will be releasing Arc System Works' Family Tennis SP on the Wii U eShop next week. We previously heard about the game coming to Europe on Thursday, but it appears that the North American launch will be taking place on the same day as well. Pricing for Family Tennis SP is set at $4.99 / €4.99.
We will release Arc System Works 'Family Tennis SP' on #WiiU #eShop on January 15th! Price 4.99USD/4.99€. Smash away!

— Shin'en Multimedia (@ShinenGames) January 8, 2015
Arc System Works released a bunch of family-friendly games on the 3DS eShop like Family Bowling 3D and Family Kart 3D. Eventually, the company went on to bring a similar-styled experience to the Japanese Wii U eShop: "Family Tennis SP".
It now appears that the title will be released overseas, based on a listing from the USK. But it won't be published by Arc System Works as expected. Assuming I haven't misunderstood the rating, Shin'en instead will handle distribution – at least in Europe.
Ark System Works' latest downloadable venture on the Japanese eShop is a convenience store simulator called Conveni-Dream. You take the role of a convenience store owner and organise stock on shelves, interact with customers and employ staff members to help you run your shop. You can also increase your store's size and expand the amount of goods you can carry as well as pick up special holiday themed goods on certain days of the year like Christmas, Halloween etc. Conveni-Dream is coming to Japan on September 24th.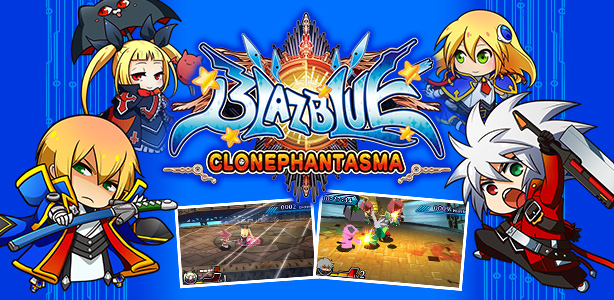 Arc System Works will finally be launching BlazBlue: Clone Phantasma on the North American 3DS eShop this week. The game is due out on Thursday for $5.99. You can find details on the official page here.
Arc System Works confirmed plans to bring BlazBlue: Clone Phantasma to the North American 3DS eShop well over a year ago. The good news is that the game is still coming. The bad news is there's still no date, and a European release isn't planned just yet.
Arc System Works told Siliconera:
"As far as I can tell you, we have just reached the stage to release it for the U.S., so we have not discussed releasing it in the EU area yet."
Another tidbit from Arc System Works: there are no plans to localize their series of Escape Adventure 3DS games.