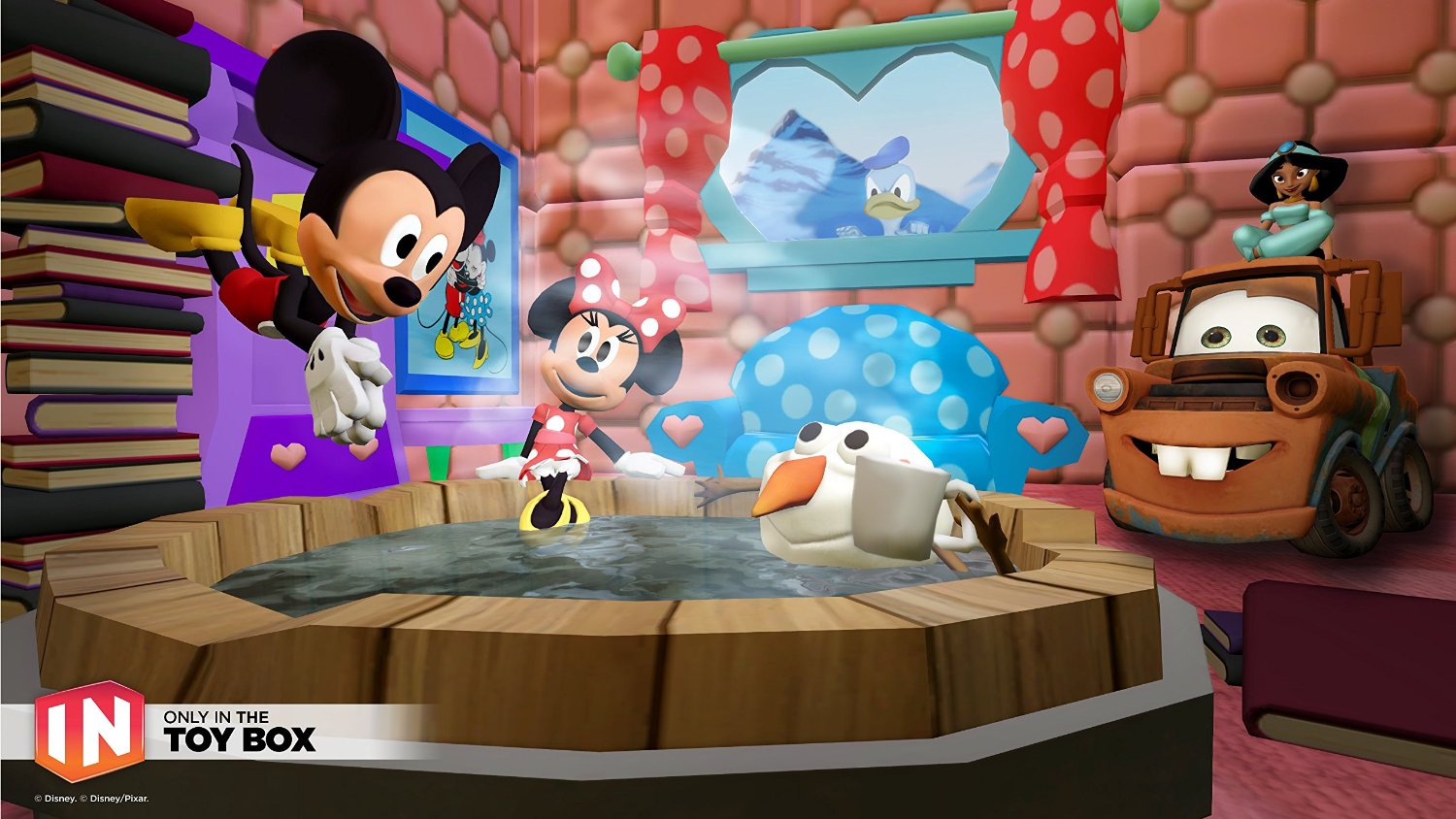 Disney Interactive is among the latest companies to be pulling away from E3. GamesBeat received confirmation from the publisher that it will not have a booth at this year's expo in June. Disney will instead opt for "additional direct to fan engagements through the summer this year."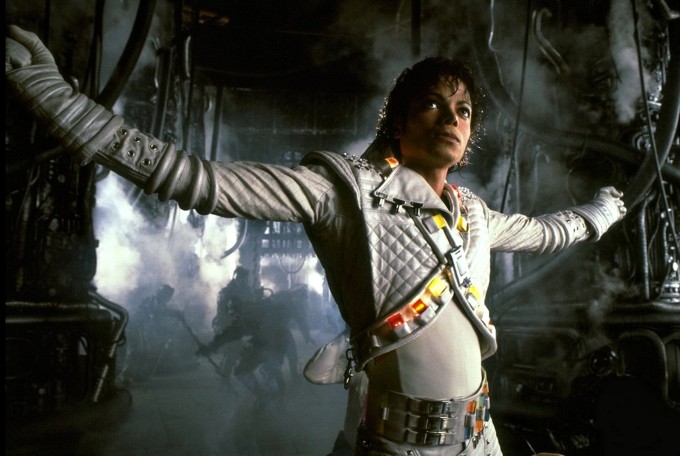 Today, GamesBeat published a new interview with Disney Infinity vice president of production John Vignocchi and Avalanche Software founder John Blackburn about the toys-to-life game. There were a bunch of topics discussed, including the possibility of a Captain EO (Michael Jackson film shown at Disney theme parks) figure, the best-selling characters, why a 4.0 release isn't happening this year, and more.
We've picked out some excerpts from the interview below. You can find a ton more on GamesBeat here.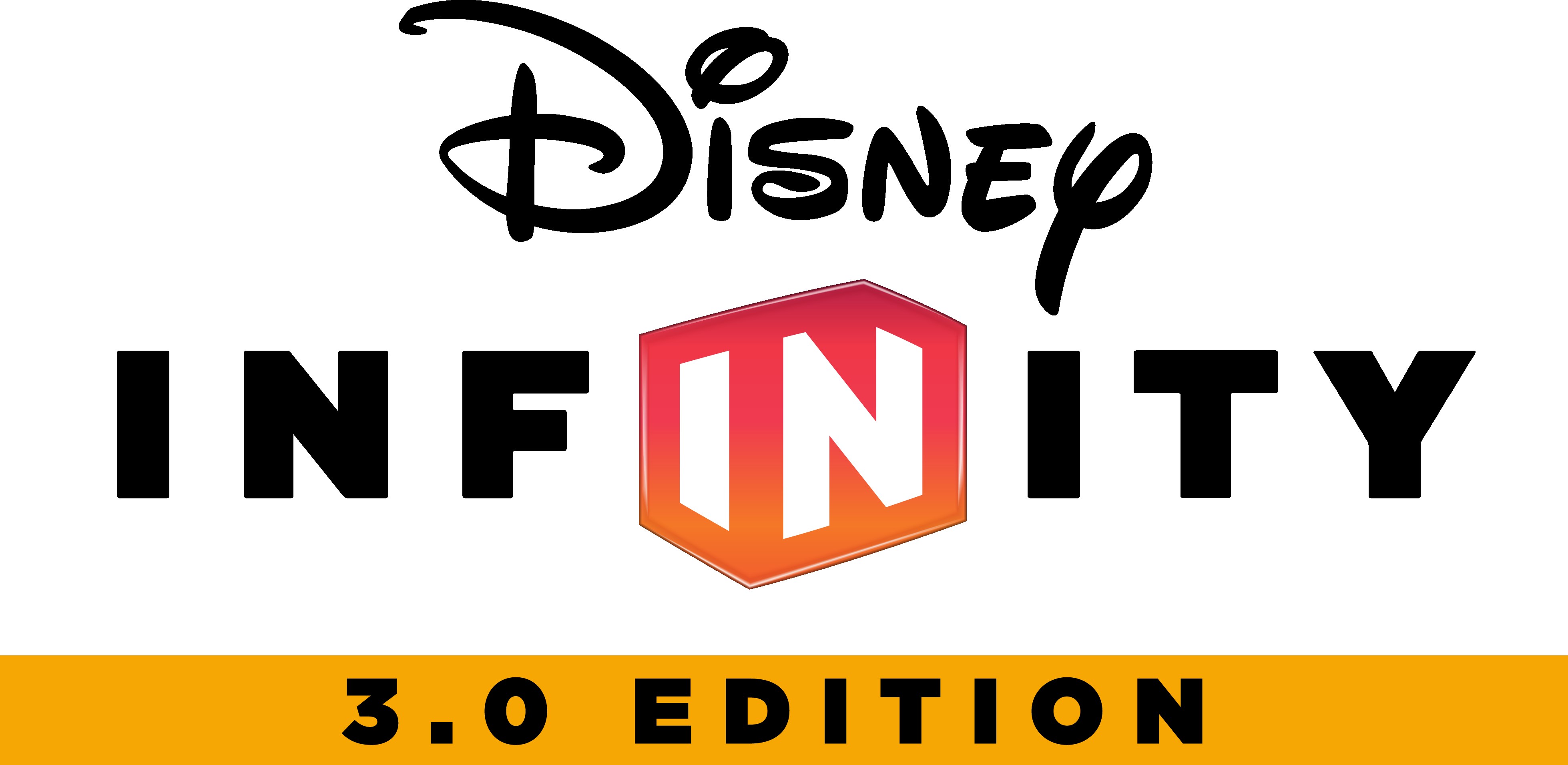 Disney Interactive won't be bringing out the next iteration of Disney Infinity. The company is instead opting to provide further support to last year's release, Disney Infinity 3.0.
New Play Sets and characters will launch throughout 2016, which are tied into the debuts of big Disney events/theatrical releases from Disney, Marvel, Pixar and Star Wars. Judy and Nick figures from Zootopia are out today, followed by the Marvel Battlegrounds Play Set and Baloo figure from The Jungle Book on March 15.
As for Marvel Battlegrounds, Ant-Man, Black Panther, and Vision have been announced as the latest characters. A new Power Disc Pack will be sold separately and contains:
· Cosmic Cube Blast – Unleash a powerful energy blast on nearby foes
· Darkhawk's Blast – Blast obstacles with a powerful energy beam
· Nova Corps Strike – Call upon the Nova Corps to unleash a tactical strike from above
· Ghost Rider's Motorcycle – Take a ride on the wild side with Ghost Rider's flaming motorcycle
Here's the new Play Set launch trailer:
An official update on Disney Infinity 3.0 was provided during a "Disney Infinity Next" broadcast today. You can watch the full presentation below.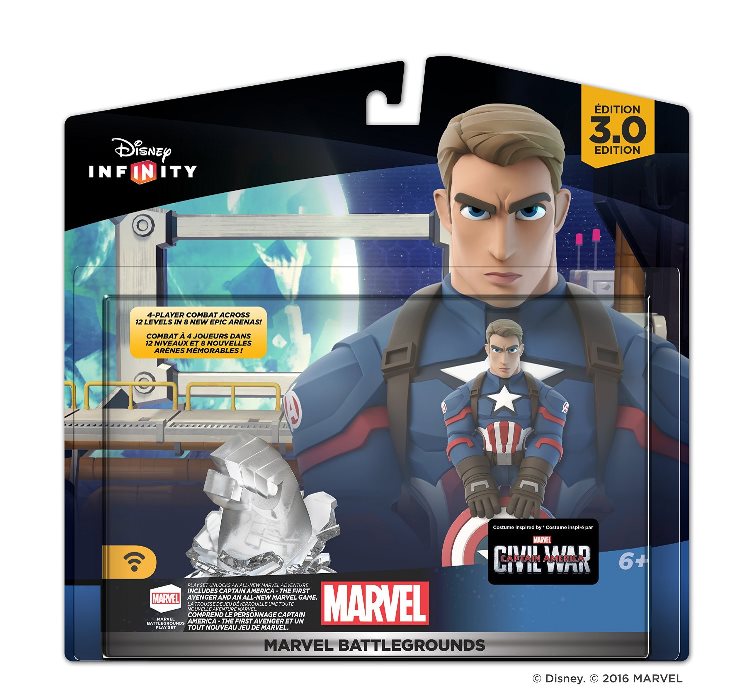 Disney Infinity 3.0's Marvel Battleground Play Set will launch on March 15 in North America and March 25 in the UK, Disney Interactive announced today. Pre-orders are open on Amazon here.
Marvel Battlegrounds is an arcade-style brawler with support for up four players locally. 12 levels across eight all-new arenas are in the pacakge, including Knowhere and Wakanda. It will also be possible to use any playable Disney Infinity (2.0 Edition): Marvel Super Heroes figure in battle.
The Marvel Battlegrounds Play Set Pack comes with the Play Set piece and one figure (Captain America – The First Avenger). Players will be able to choose from a selection of 25 Marvel Super Heroes and Super Villains, with more on the way.
Source: Disney Interactive PR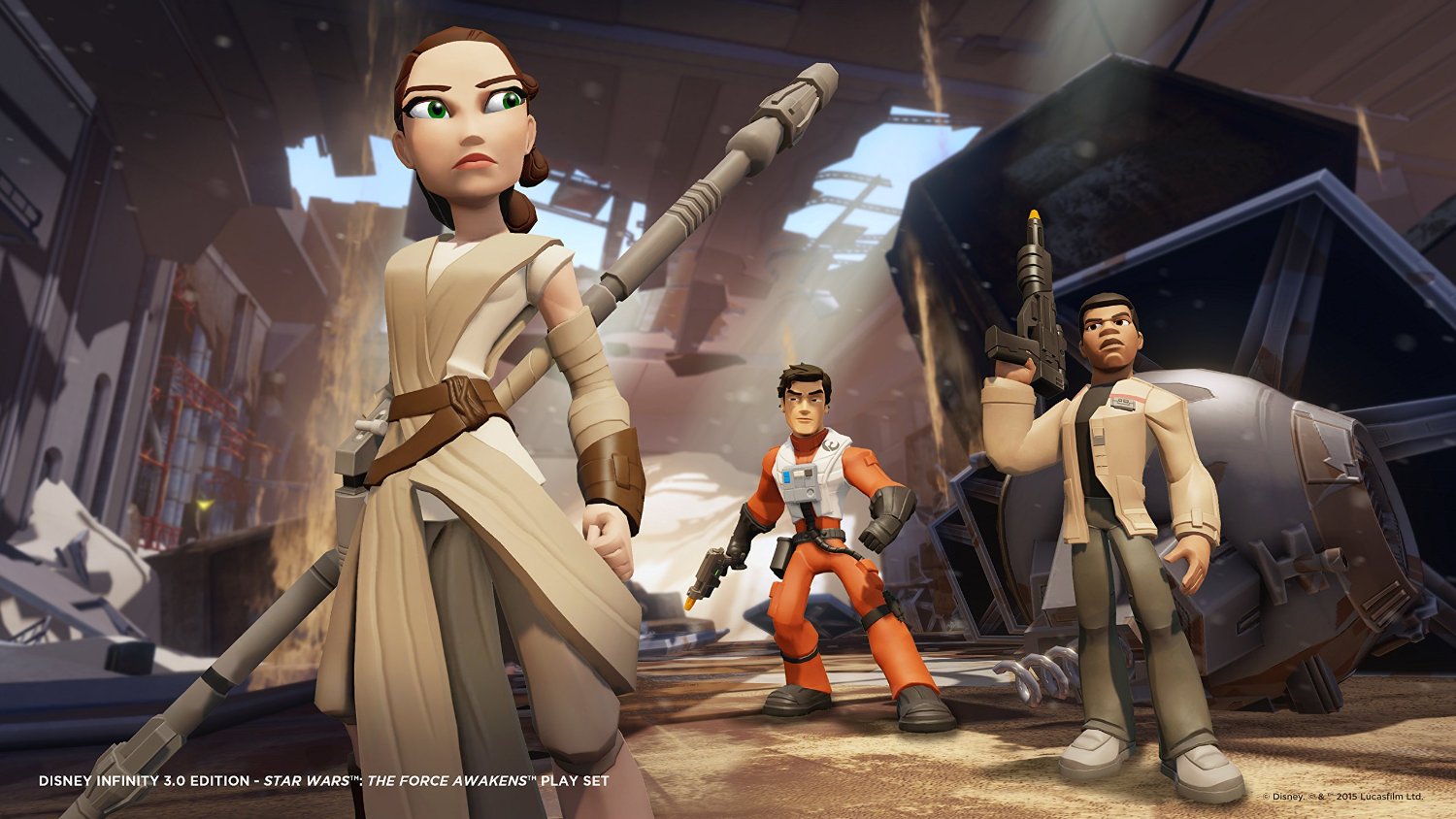 Disney Infinity 3.0's new Star Wars The Force Awakens Play Set came out today. For a look at what the expansion offers, take a look at the video below.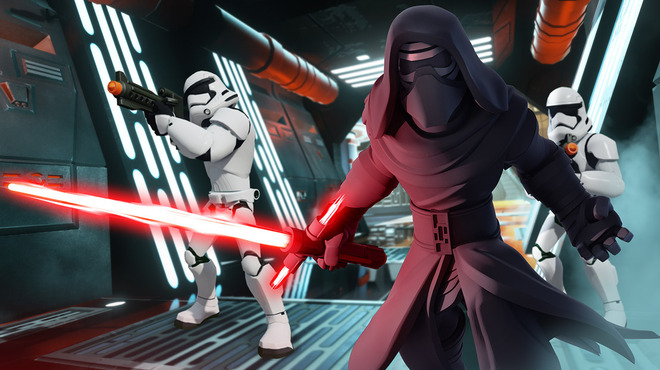 On December 18, the Star Wars: The Force Awakens Play Set will arrive for Disney Infinity 3.0. Take a look at a new trailer for it below.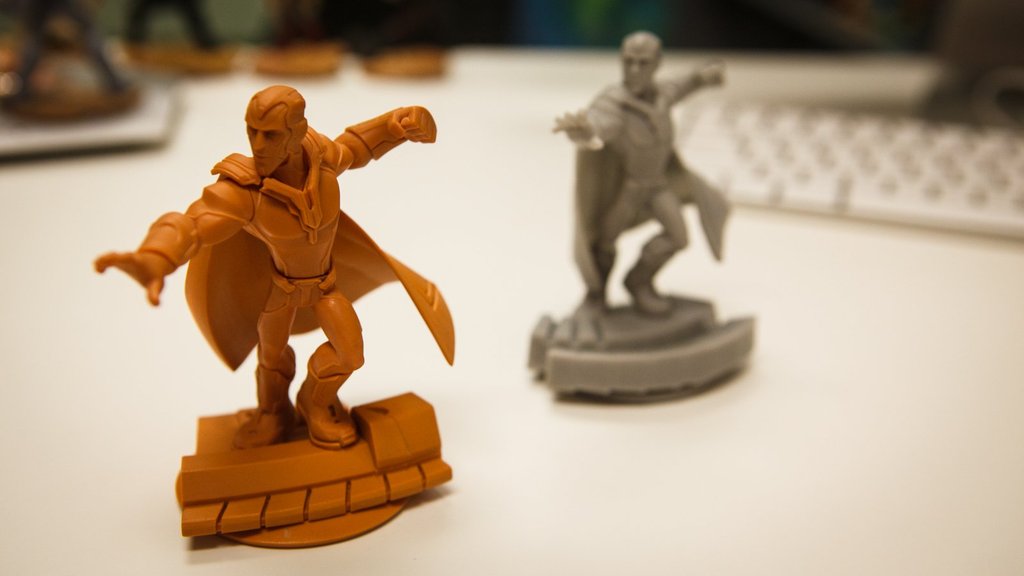 CNET recently put up an in-depth article about Disney Infinity 3.0. In it, a new character seems to be revealed.
Pictured above looks like a prototype figure for Vision. We haven't heard any official announcements about the character coming to Disney Infinity, but I suppose that will be changing at some point in the future!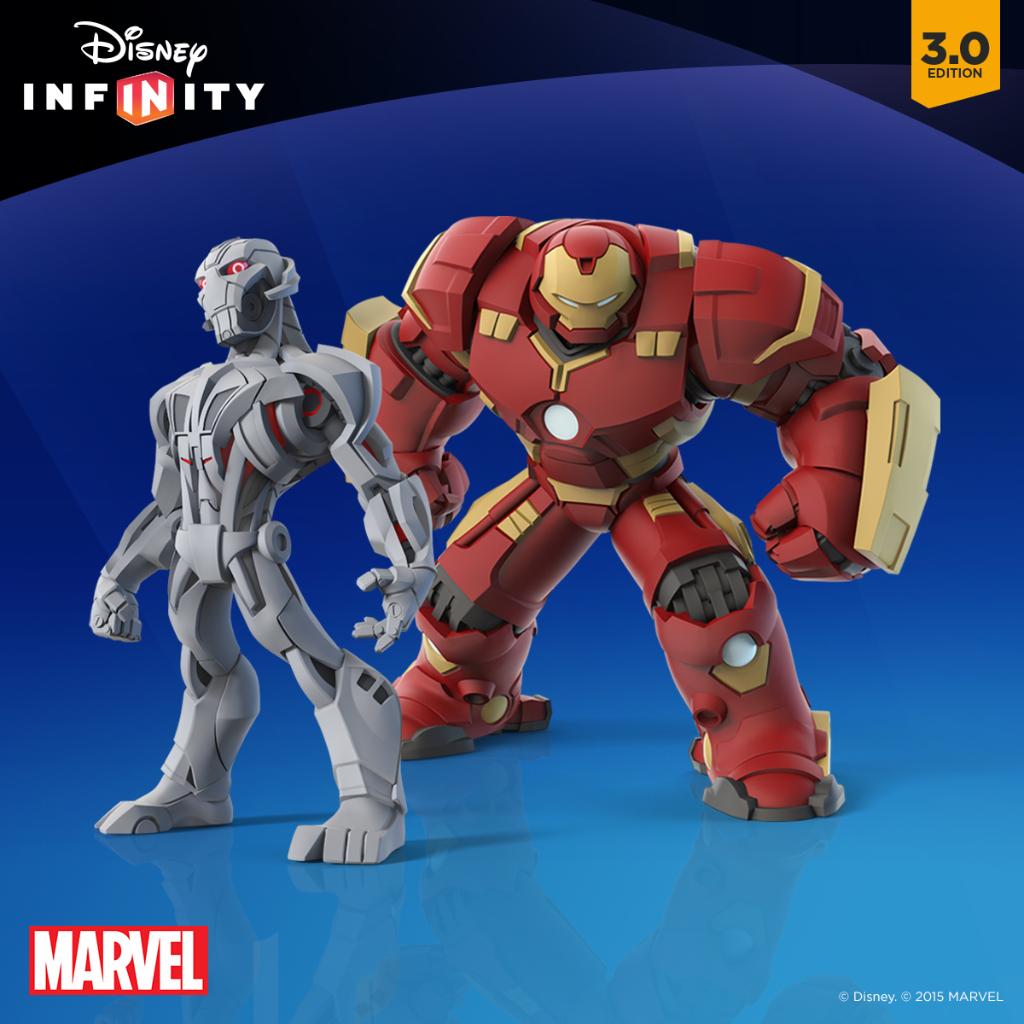 Disney Interactive has released four new playable characters for Disney Infinity 3.0.
Here's an overview of the latest figures:
ULTRON: Ultron, the world's most advanced robot and maniacal Super Villain, will stop at nothing to destroy humanity and their protectors, the mighty Avengers. With the ability to summon duplicate robotic sentries, the character uses magnetic pull followed by a powerful blast of energy to defeat his foes.

HULKBUSTER: Hulkbuster, the mega-sized armor created by Tony Stark, combines the incredible force of Hulk with the tech capabilities of Iron Man. A brute tank, Hulkbuster's powerful combo attacks are great at dealing with nearby groups of enemies while his Thruster Dash makes up for his lack of overall speed, allowing him to close distance with targets easily. Missiles, thrusters for flight and a suit-integrated tractor beam complement this powerhouse.

DARTH MAUL: The deadly Darth Maul uses his double-bladed Lightsaber™ and dark side Force™ powers in death-defying duels against his enemies.

SPOT: Spot is a wild, tough and tenacious human boy who thinks and acts like a dog. Using his hands, feet and teeth he keeps enemies at bay.
Also out today is a Power Disc Pack based on The Good Dinosaur. It comes with four Power Discs that introduce dinosaur mounts to the Toy Box.
Those are as follows:
· Arlo – Create epic adventures with Arlo, your big-hearted Apatosaurus friend.
· Nash – Call on Nash, the tough cattle ranching T. rex, to help you explore the Toy Box.
· Butch – No Toy Box adventure is too big for Butch, the toughest T. rex you'll ever meet.
· Ramsey – Call on Ramsey to help you seek out rustlers and stomp around the Toy Box.
Take a look at a trailer for Ultron and Hulkbuster in Disney Infinity 3.0 below.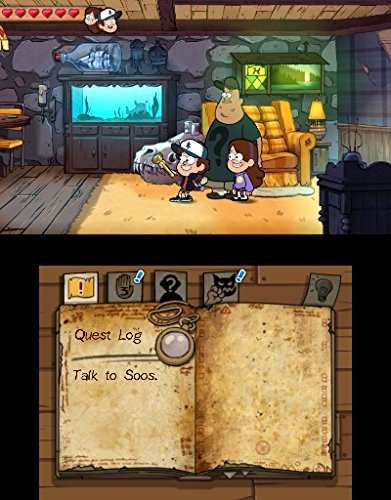 This past Tuesday, Gravity Falls: Legend of the Gnome Gemulets launched in North America. Watch some footage from the game below.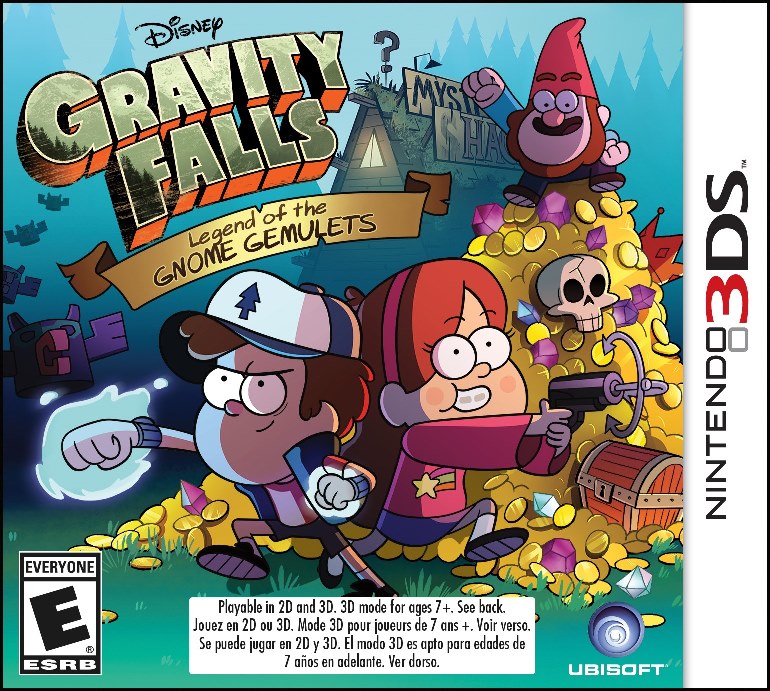 Gravity Falls: Legend of the Gnome Gemulets is slated for release today. View the game's launch trailer below.