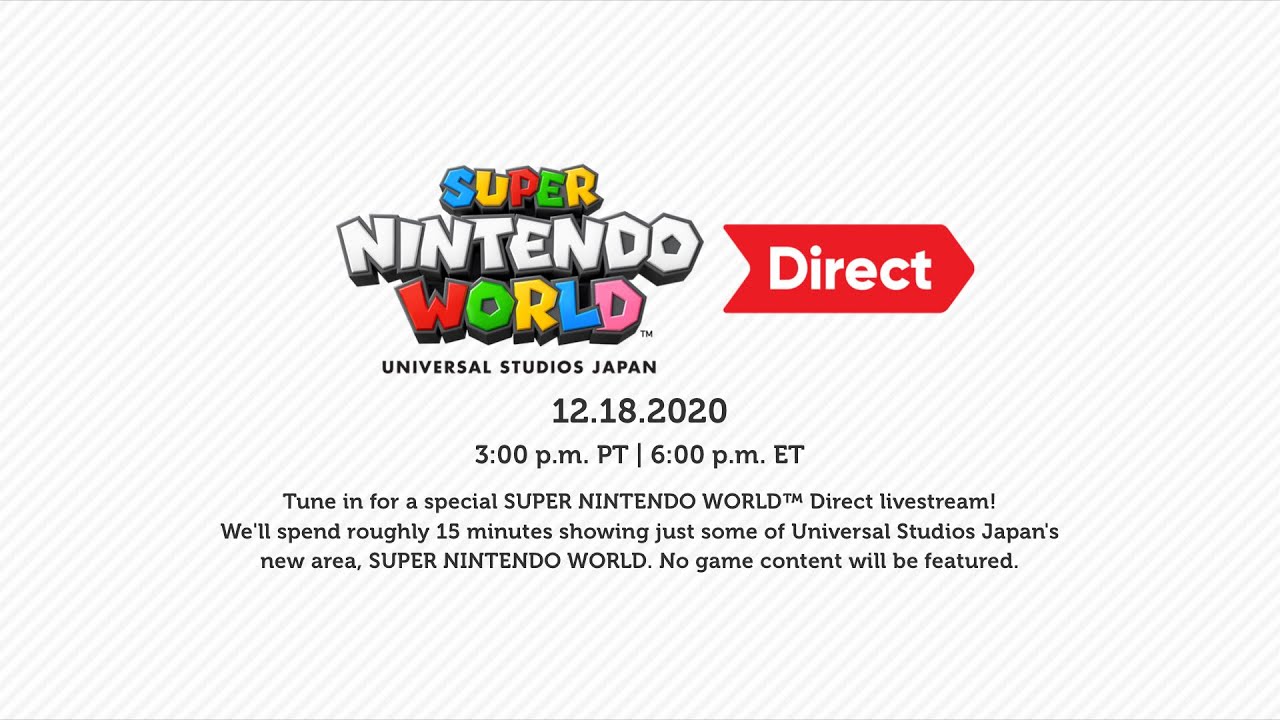 It's been a busy past few days for presentations with the Indie World Showcase and Sephiroth presentation for Super Smash Bros. Ultimate, and Nintendo is now ending the week with a Nintendo Direct dedicated to Super Nintendo World. The broadcast begins at 3 PM PT / 6 PM ET / 11 PM in the UK / 12 PM in Europe. It should last about 15 minutes and won't cover game content.
You can watch the Nintendo Direct as it happens below. If anything noteworthy is shared, we'll be sure to pass along the news on the site.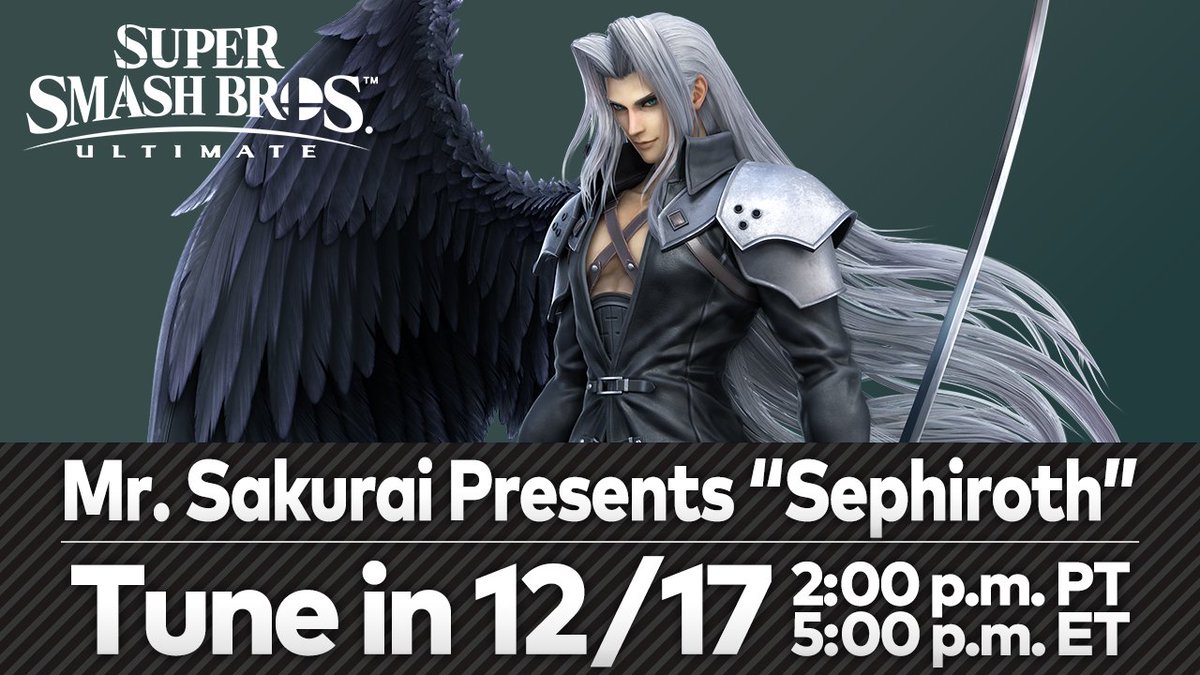 Sephiroth was announced at The Game Awards 2020 last week, and we'll now be getting a proper look at the fighter during a presentation with director Masahiro Sakurai. The broadcast begins at 2 PM PT / 5 PM ET / 10 PM in the UK / 11 PM in Europe.
You can watch the presentation as it happens below. We'll have our regular coverage going during and after the event.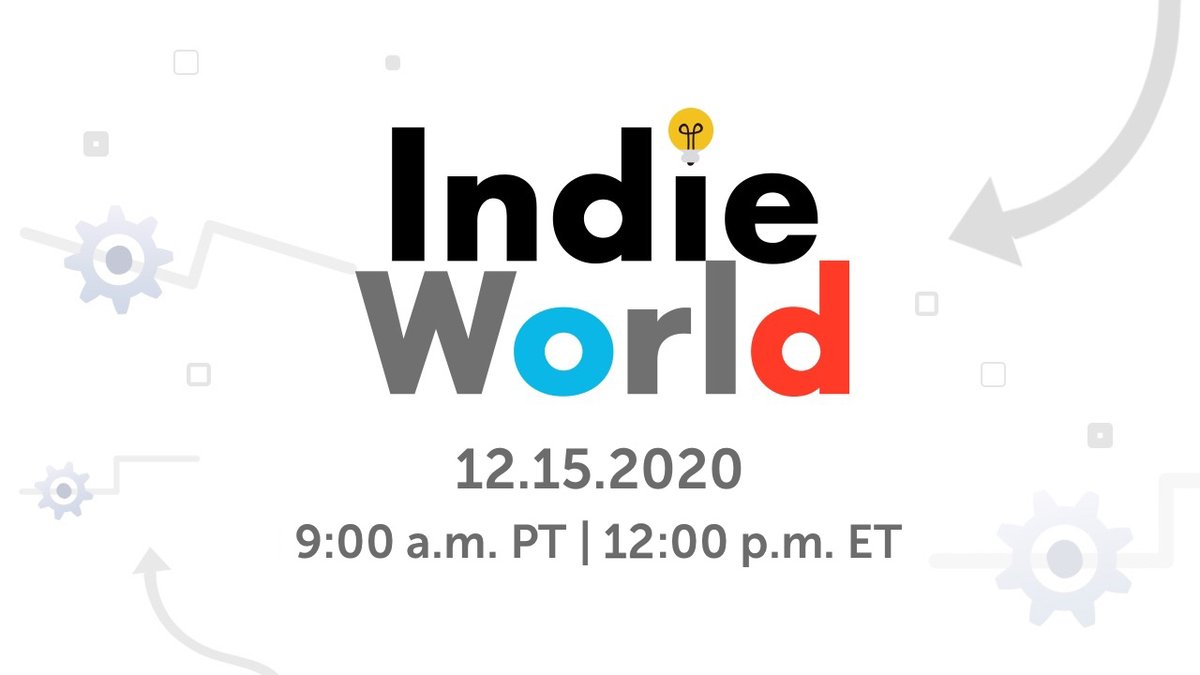 Today's Indie World Showcase will be starting not too long from now. The presentation kicks off at 9 AM PT / 12 PM ET / 5 PM in the UK / 6 PM in Europe.
As a reminder, today's presentation will cover upcoming indie games for Switch. It should last about 15 minutes.
You can watch the Indie World Showcase as it happens below. We'll report on all of the news during and after the broadcast.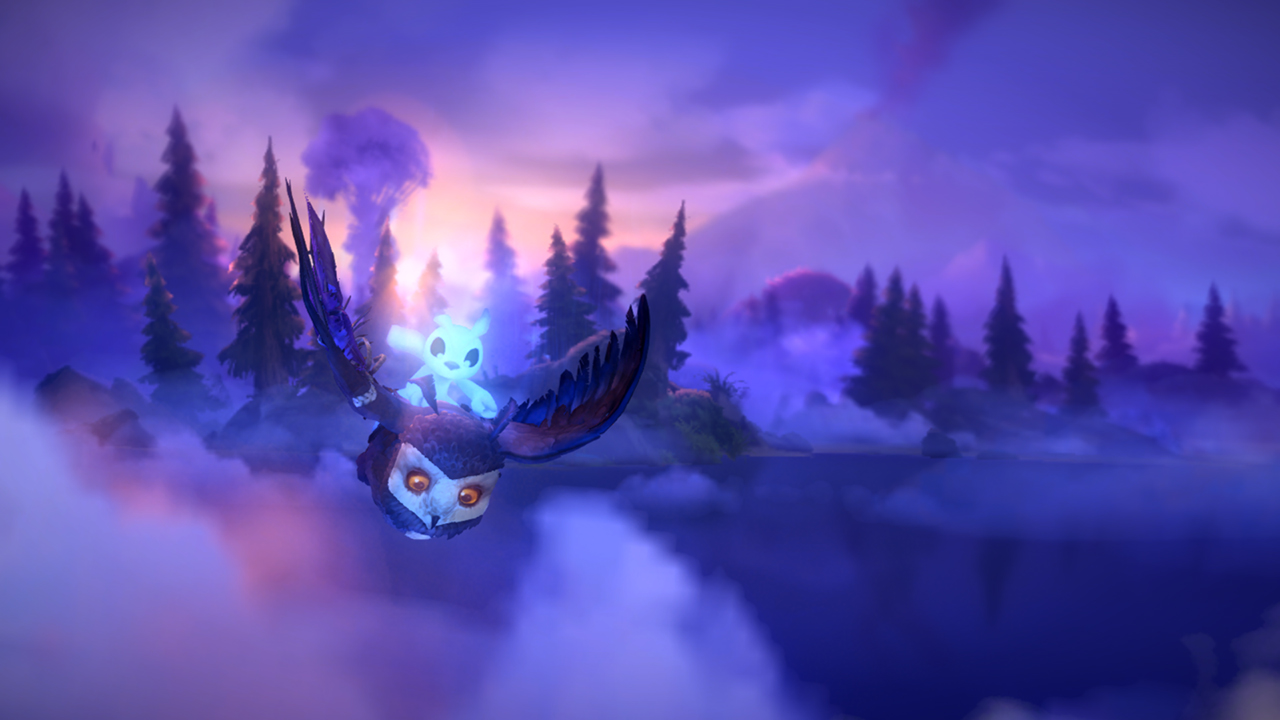 No one could have predicted a couple of years ago that both Ori games would end up on Switch, yet that's exactly what happened. Moon Studios managed to bring Ori and the Blind Forest over in September 2019. It was followed a year later by the sequel, Ori and the Will of the Wisps.
Moon Studios co-founder Gennadiy Korol and lead artist Daniel van Leeuwen recently spoke with Nintendo Everything about the challenging task of bringing Ori and the Will of the Wisps to Switch. We also got to speak with Jon M. Gibson and Amanda White from iam8bit – the game's publisher – who spoke discussed the special physical release, Switch sales and reception, and more.
Here's our full discussion: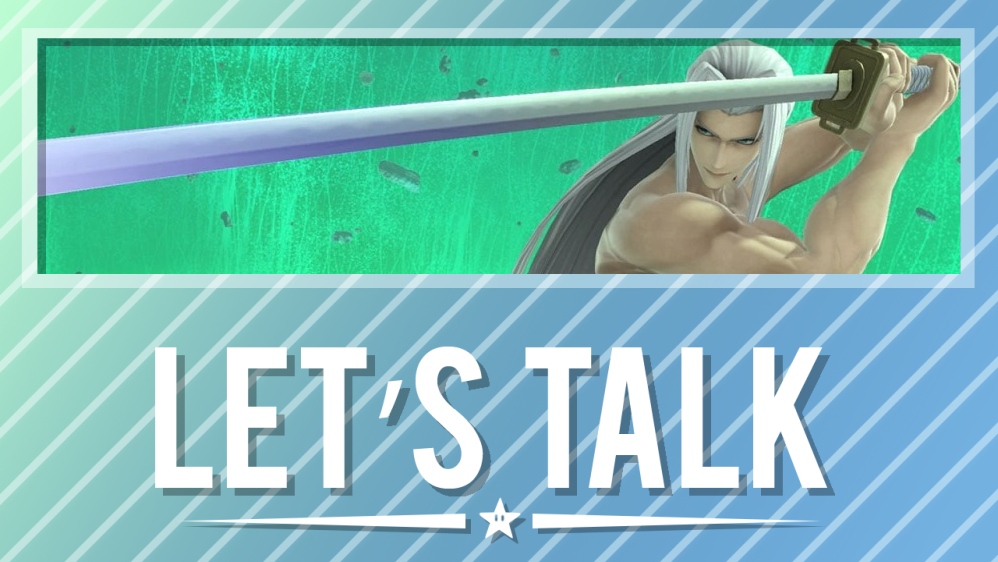 The Game Awards 2020 is officially in the books. This year's show aired on Thursday, featuring the latest game reveals, announcements, and of course, actual awards.
Each year we're always curious what Nintendo will bring to the table as you can never really guess. This time around, the Big N only really had one announcement: that being Sephiroth coming to Super Smash Bros. Ultimate. Capcom actually had quite a bit of Switch news to share between Ghosts 'N Goblins Resurrected, Capcom Arcade Stadium, and Monster Hunter Rise (which got a new trailer and upcoming demo). There were a few other Switch announcements with Sea of Solitude: The Director's Cut, Shady Part of Me, Endless Dungeon, and Evil Dead: The Game.
We're a couple of days removed from The Game Awards, so what'd you think of the show? How did you feel about the announcements and winners? Let us know in the comments below.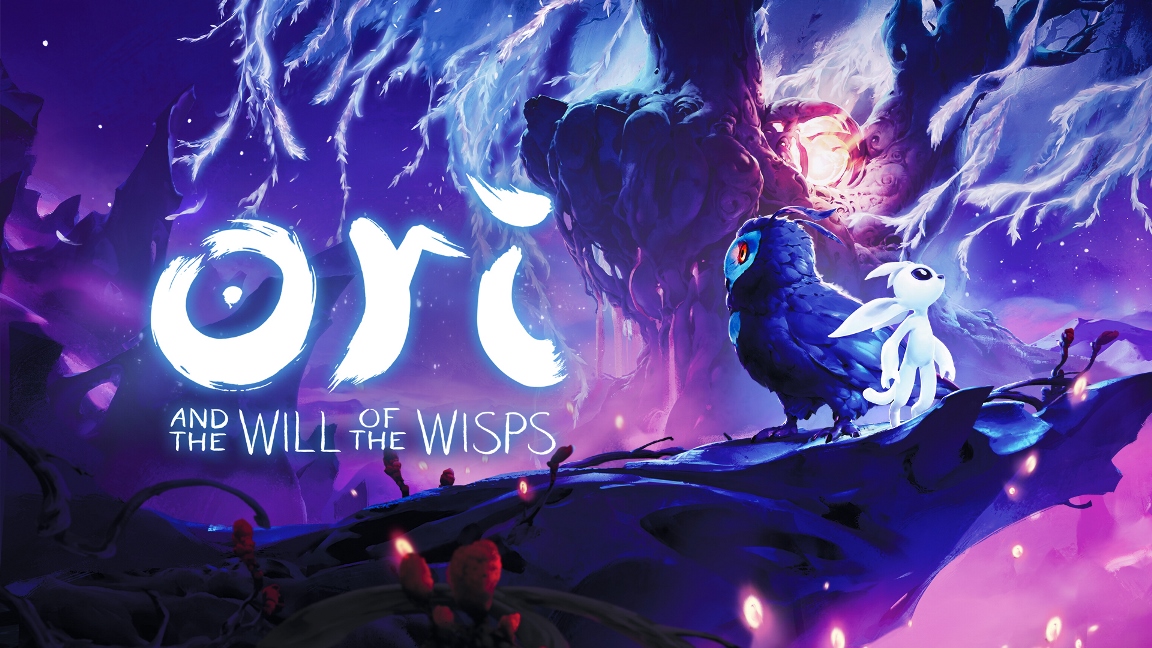 Ori and the Will of the Wisps, just like the original game in the series, is out now on Switch. Moon Studios surprised fans by announcing and releasing the port as part of a Nintendo Direct Mini: Partner Showcase earlier this year.
In an interview with Nintendo Everything, Moon Studios co-founder Gennadiy Korol spoke more about the experience of bringing Ori and the Will of the Wisps to Switch. Initially, the team was initially unsure if 60 frames per second would be technically possible without a big quality loss. You might be surprised to hear that "even with heavily compromised visuals", the port was at just 24 FPS in the beginning.
Korol stated: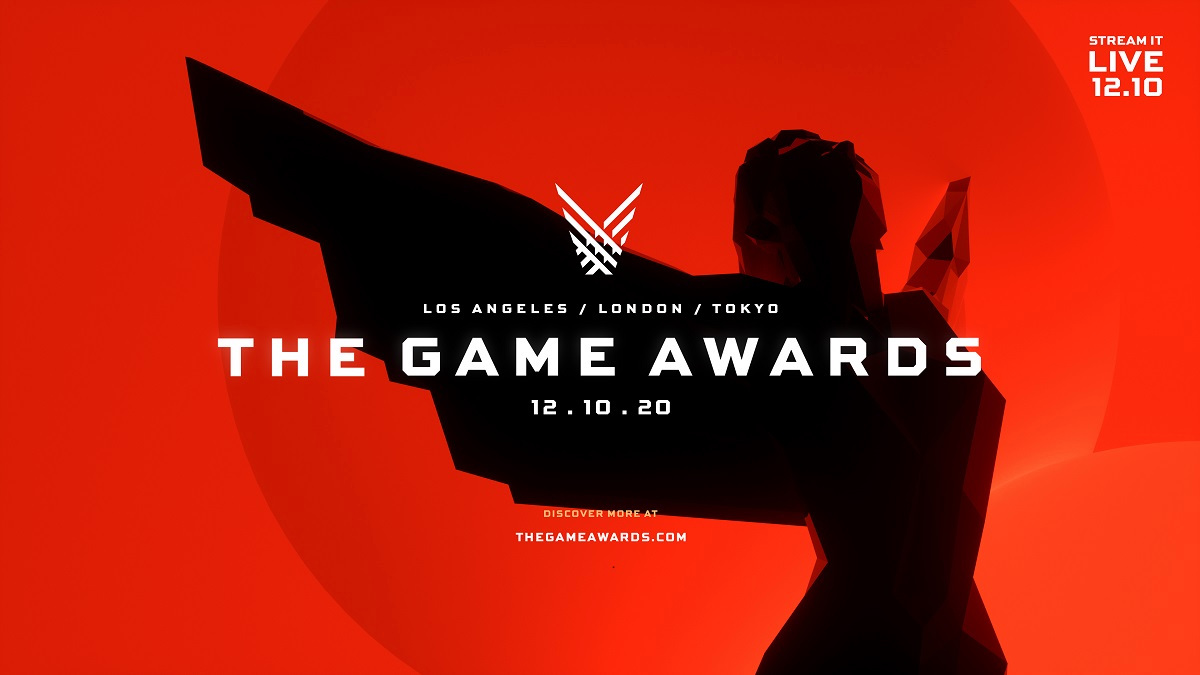 The Game Awards 2020 will be starting soon. The show technically doesn't start until 4 PM PT / 7 PM ET / 12 AM in the UK / 1 AM in Europe, though a pre-show is planned 30 minutes prior which could have some news.
One aspect of The Game Awards are the actual awards, and a number of Nintendo-related titles have been nominated. You can see the full list of nominees here, and we'll share the entire lineup of winners after the show ends. We'll also post any and all Nintendo-related announcements on the main site – which will include the reveal of a new fighter for Super Smash Bros. Ultimate at the very least.
You can watch The Game Awards 2020 as it happens below.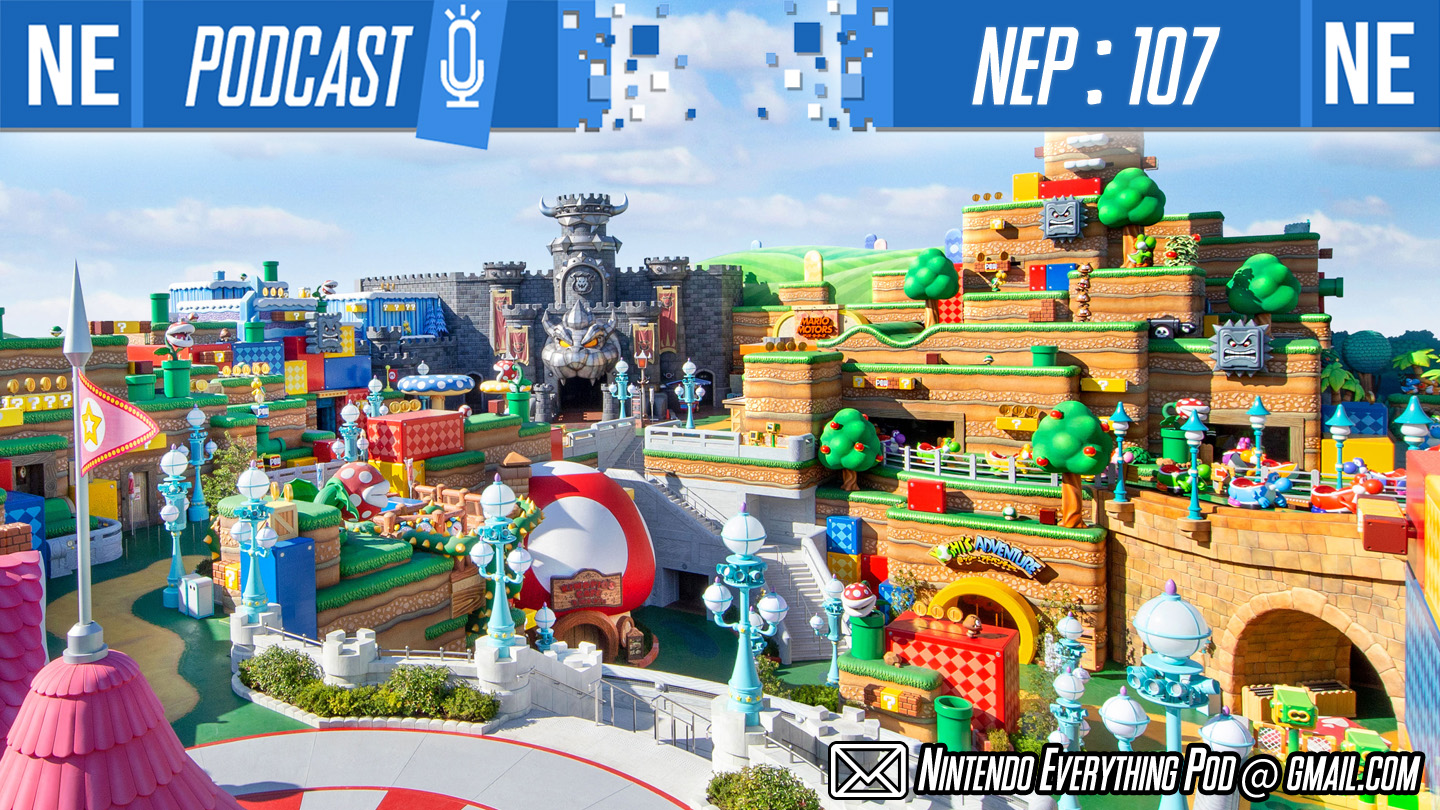 This week on Nintendo Everything Podcast, there was a Switch firmware update that didn't have folders. Galen has problems with the image transfer process, but take that with a grain of salt. Galen also finally played something other than Animal Crossing and Destiny – Hades! The Game Awards 2020 are next week, so we made a couple of predictions this week. And Universal Studios Japan announced the opening date for Super Nintendo World. But…isn't it still unsafe to open during a pandemic? Capitalism at its finest.
If you're enjoying NEP, please consider giving us a 5-star review on Apple Podcasts and share us with a friend. It's incredibly helpful in getting us exposed to new listeners through algorithms, so we would greatly appreciate your help. Thank you for listening to our Nintendo podcast!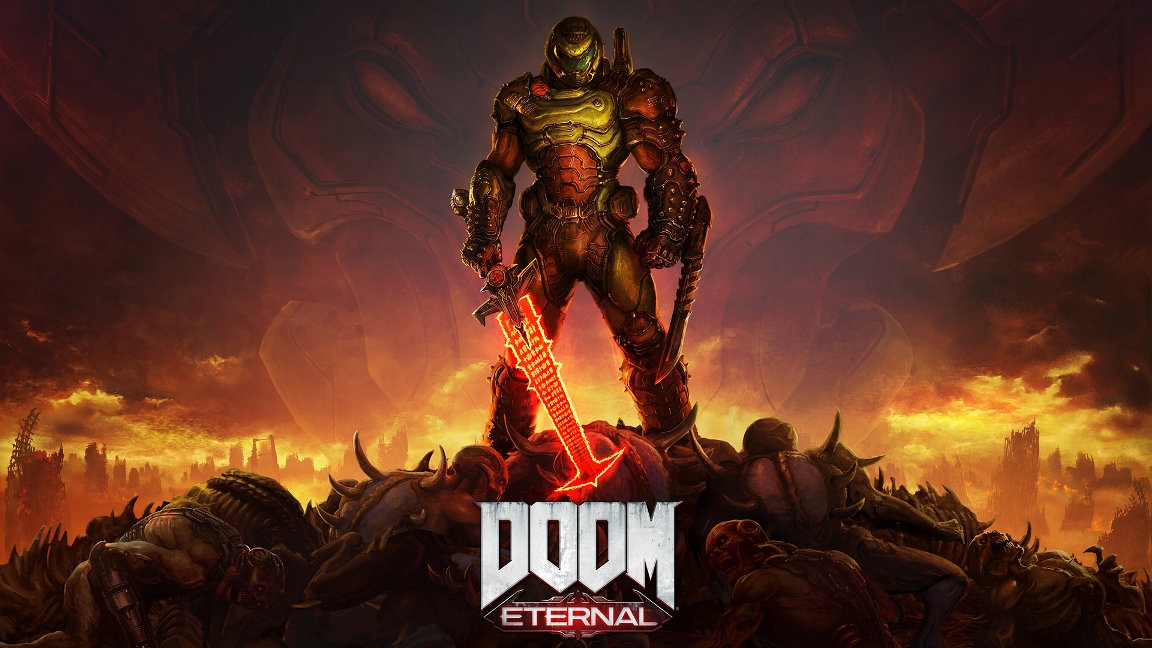 Panic Button has helped bring a slew of different titles to Switch, but the studio just wrapped up what it says was the team's most difficult port yet. Doom Eternal is finally coming to Switch, though it certainly wasn't an easy task to get the game running.
Senior producer Cody Nicewarner and lead engineer Travis Archer at Panic Button recently chatted with Nintendo Everything about the Switch version of Doom Eternal. As part of that, we were able to learn more about the challenges involved during development. Nicewarner and Archer also commented on the Switch version's frame rate / resolution, plans for DLC, and more.
Here's our full discussion: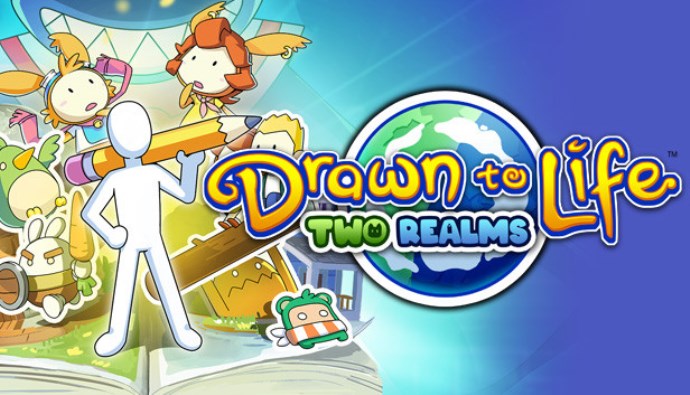 After many years without a new game, Drawn to Life is returning next week with its latest entry, Two Realms. 505 Games now has the franchise rights, and teamed up with Digital Continue to make the new project happen. A number of staffers who worked on previous Drawn to Life games are returning, so it's looking like it's in safe hands.
To learn more about Drawn to Life: Two Realms, Nintendo Everything recently spoke with Digital Continue founder Joseph Tringali. Tringali spoke about how the new game to be, reworking the experience for devices that don't feature a stylus, the story, and what could lie ahead for the franchise's future.
Here's our full discussion: