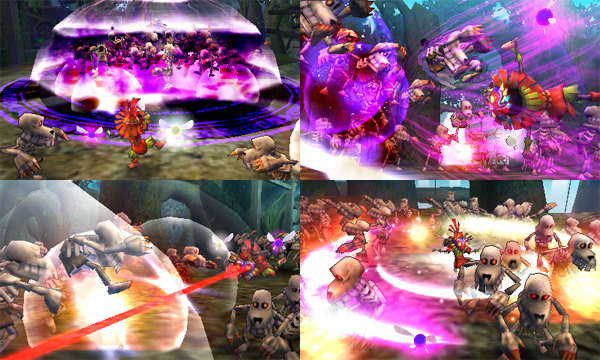 Today, Koei Tecmo sent out official screenshots from Hyrule Warriors Legends showing more of Skull Kid, Phantom Ganon, and more. We posted some of these images yesterday, though they're now in much higher resolution. Also note that some of the screenshots are on Wii U as 3DS owners will be able to transfer the new characters into that version.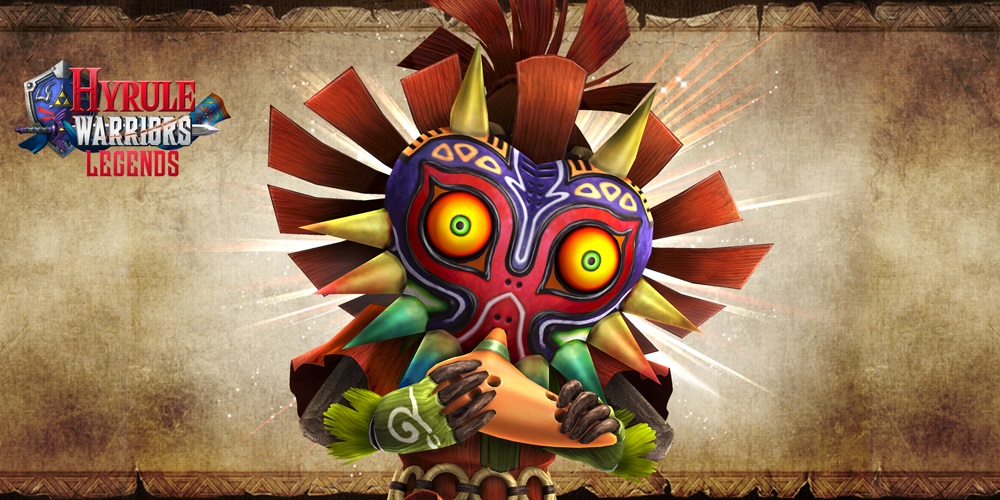 Koei Tecmo updated the Japanese Hyrule Warriors Legends website with official screenshots of Skull Kid and Phantom Ganon. All of today's images are in the gallery below.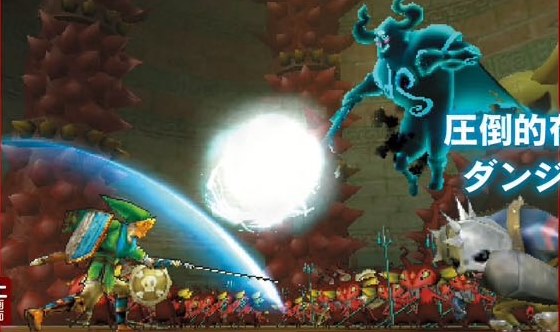 Last week, the Japanese Hyrule Warriors Twitter account teased news about the upcoming 3DS game. Famitsu followed through by revealing a couple of new characters. We now know that Skull Kid will be playable, and Phantom Ganon will be appearing as a boss.
The mischievous imp Skull Kid uses an ocarina as his main tool. Famitsu describes him as a demon who stole the hero's ocarina from a parallel world and then placed the curse of the mask upon him. He may be violent and love pranks, but deep in his heart he treasures his friends. Using the ocarina, he fights alongside fairies.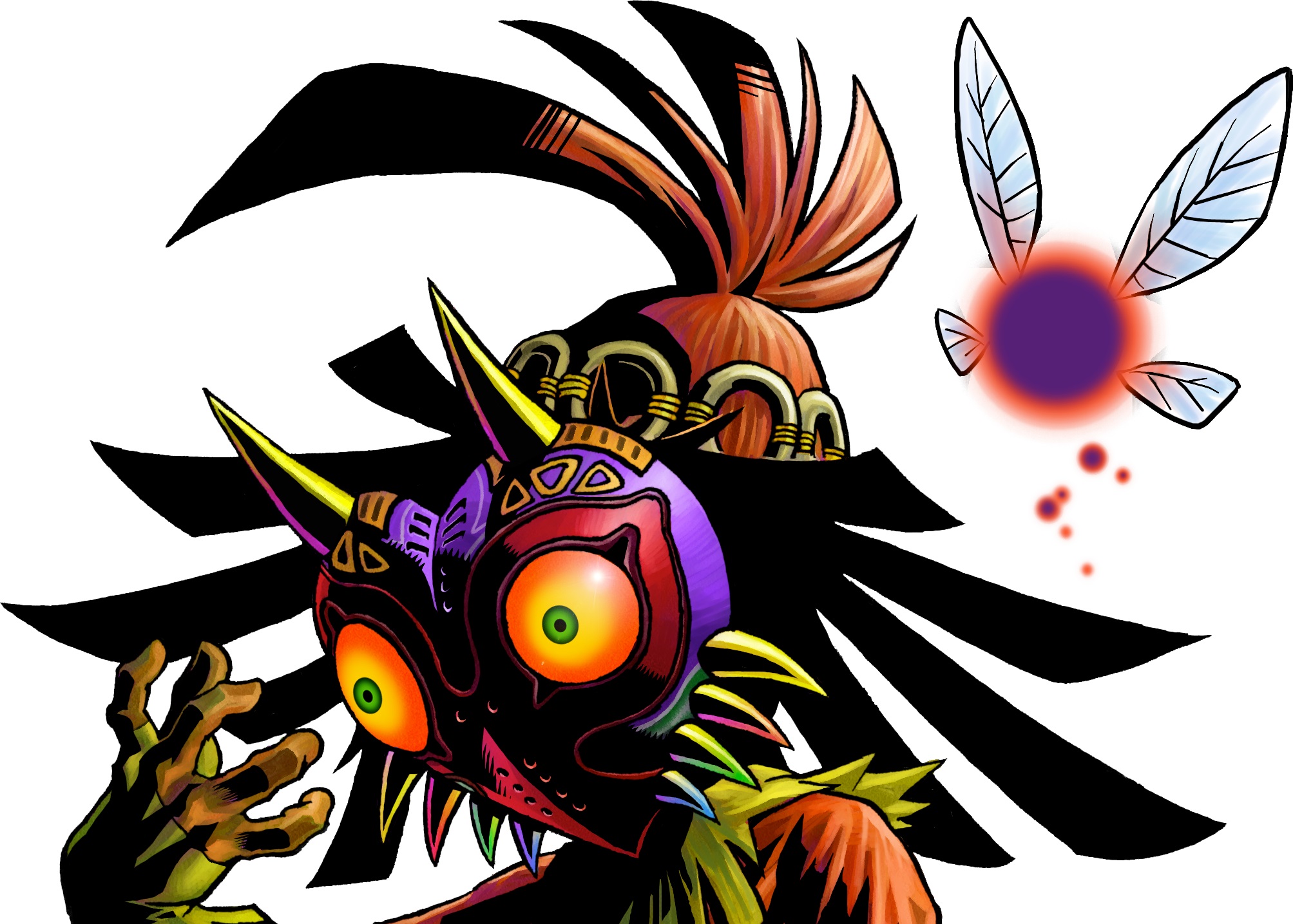 This week's issue of Famitsu reveals a pair of new characters for Hyrule Warriors Legends. Thanks to the magazine, we now know that Skull Kid will be playable. Phantom Ganon is also in as a boss, and he uses an ocarina during battle (not to mention that a fairy is at his side).
Hyrule Warriors Legends comes out in Japan on January 21. The western release will follow sometime in Q1 2016.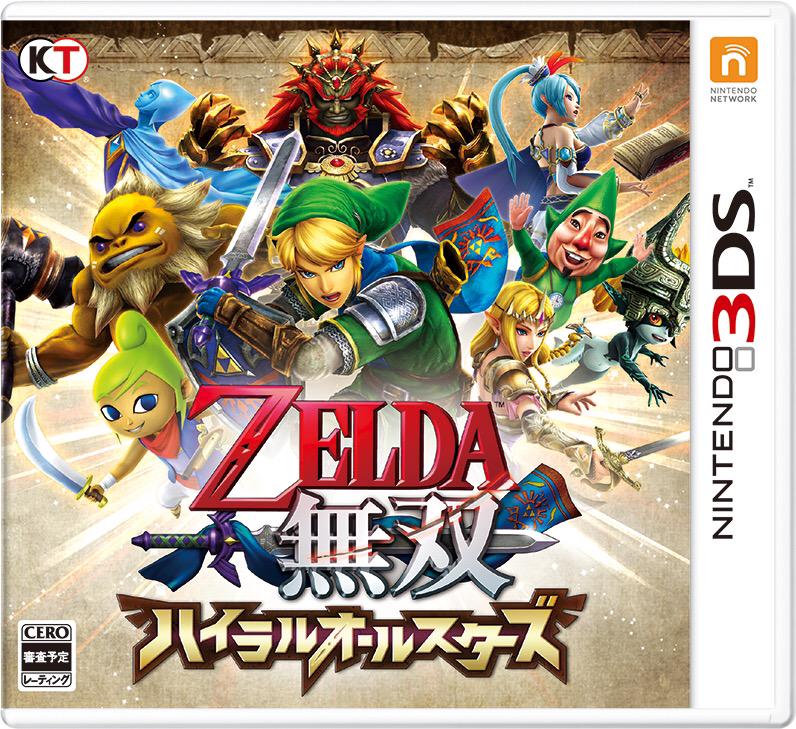 The next news update on Hyrule Warriors Legends should be coming next week. That's based on a message from the game's official Japanese Twitter account, which teased the reveal of additional information.
Toon Link was confirmed as a playable character last month, and we also received the first information and footage pertaining to the new Wind Waker content. Perhaps we'll hear about at least one new character next week? If so, expect the news to leak via Famitsu in a couple of days.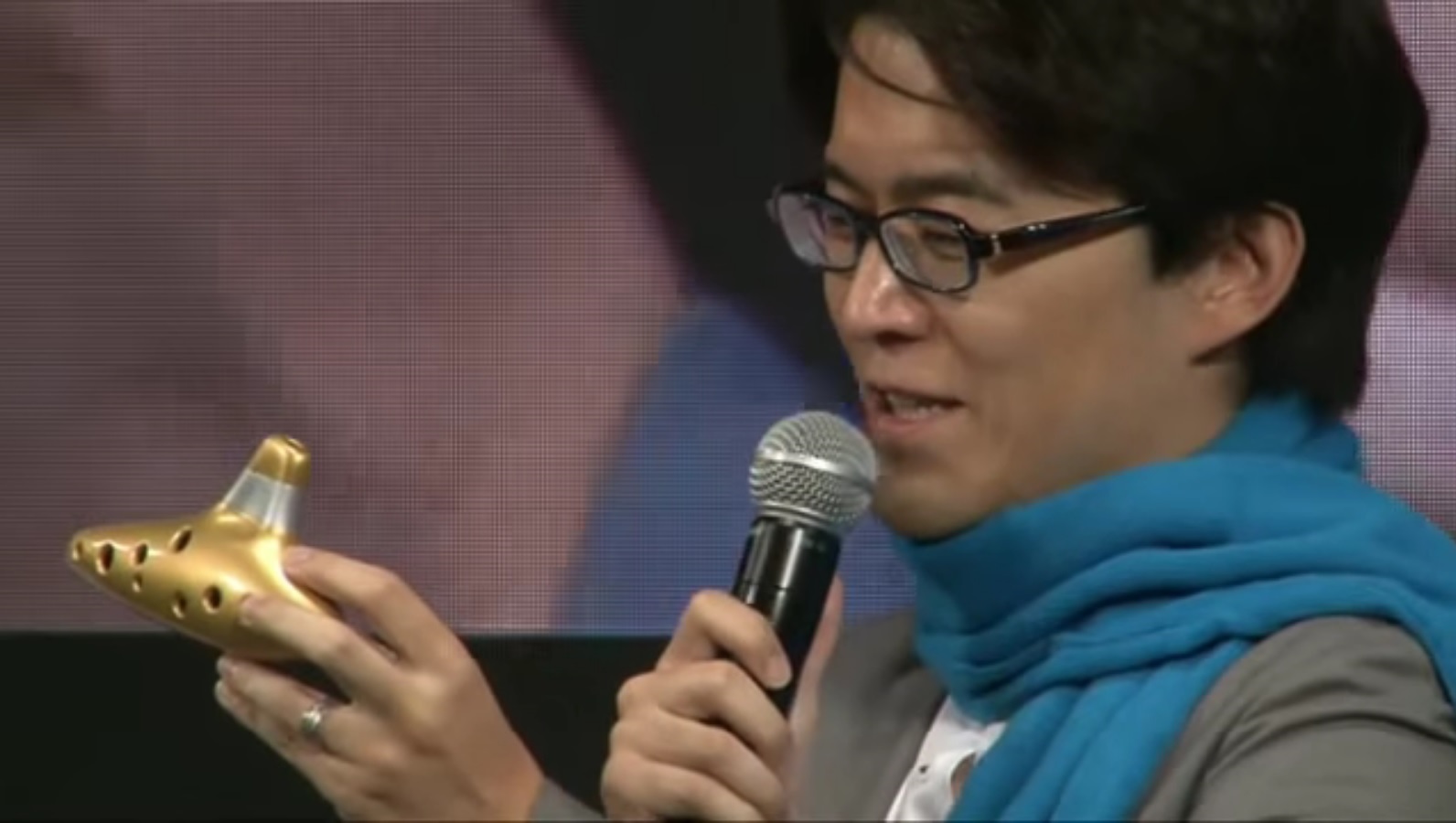 For the original release of Hyrule Warriors, Koei Tecmo brought out special "Premium Box" and "Treasure Box" Editions. The 3DS version, Hyrule Warriors Legends, is receiving the same treatment as well.
The Premium Box will include a compass-style pendant watch and art book. These items are also in the Premium Box, which also contains a gold ocarina and a fairy plushie.
Koei Tecmo recently showed off the pendant and ocarina during a stage event at Tokyo Game Show. You can get a look at both below.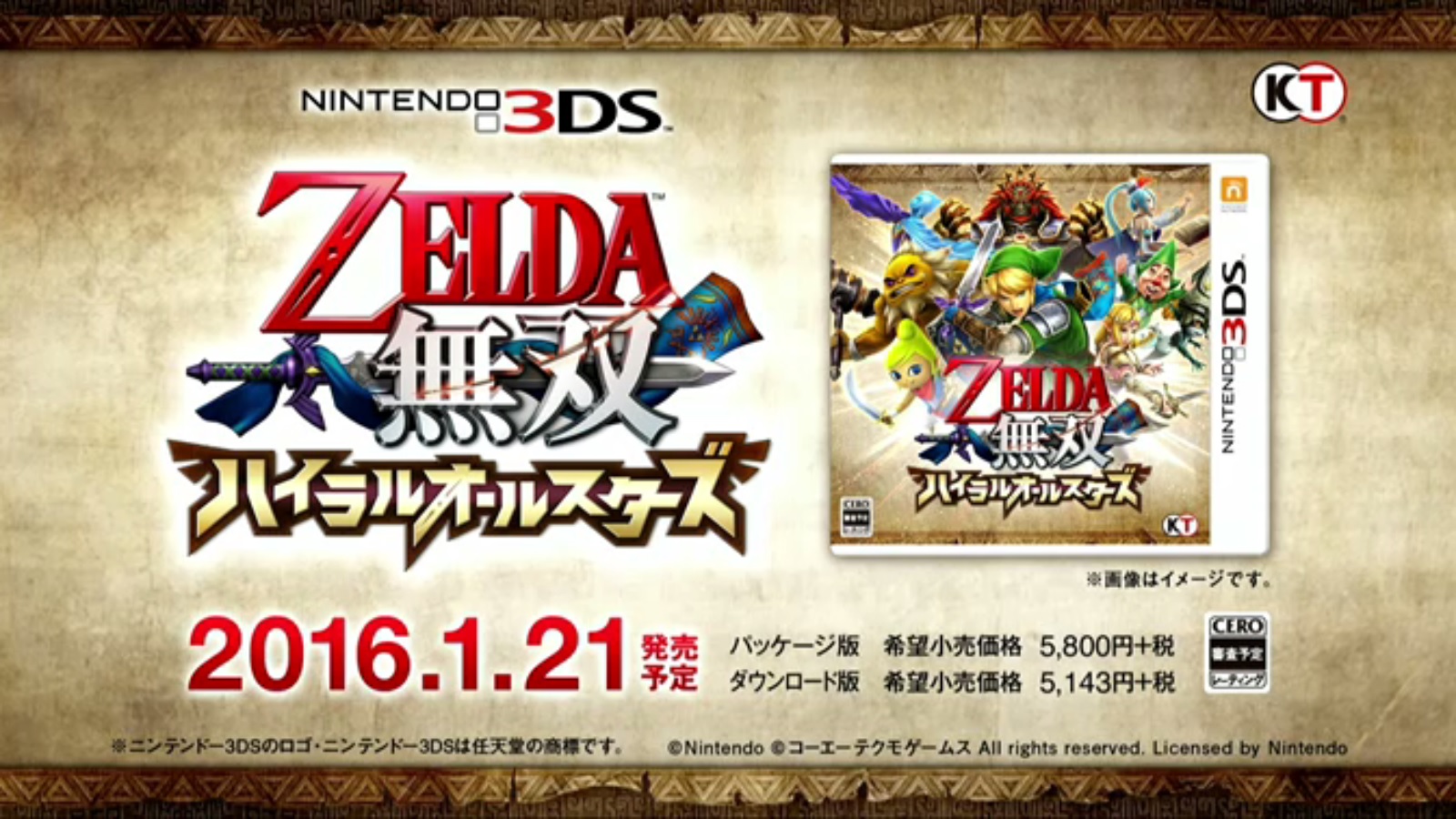 Hyrule Warriors Legends is launching in Japan on January 21, Koei Tecmo announced during a stage event at the Tokyo Game Show today. Pricing for the physical version is set at 5,800 yen. The digital version will cost 5,143 yen.
Koei Tecmo also gave a first look at a new Hyrule Warriors Legends 3DS theme. Check it out below.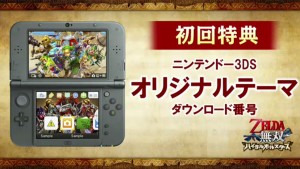 Here's a good look at the Japanese boxart: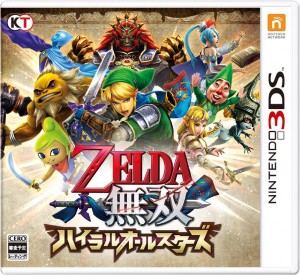 And here's the first actual gameplay from Hyrule Warriors Legends:
We're not done yet! View the game's second trailer below.
Just like the original release for Hyrule Warriors on Wii U, Legends will be getting a Premium Box and Treasure Box. We have information about each below.
Premium Box – 9,800 yen
– The game
– Compass pendant watch
– Book with artwork and other documents
Treasure Box – 13,800 yen
– The game
– Compass pendant watch
– Book with artwork and other documents
– Ocarina
– Fluffy fairy plush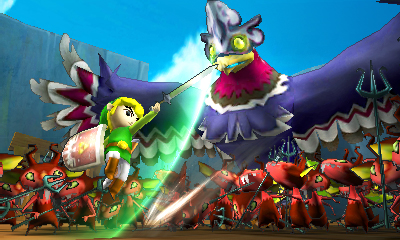 Following Hyrule Warriors Legends' Japanese website update yesterday, Koei Tecmo shared more screenshots from the upcoming 3DS game. We have them in the gallery below.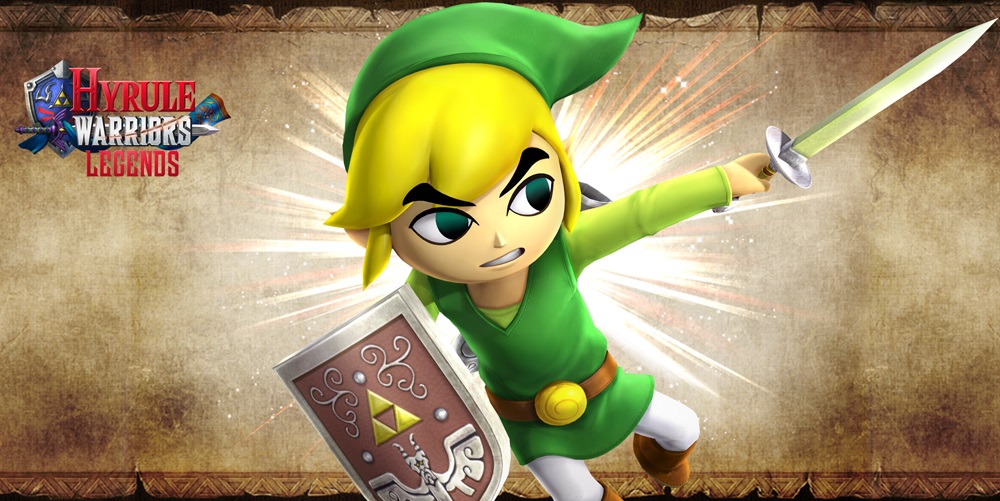 The Japanese Hyrule Warriors Legends website has been updated with new screenshots from the game. You can view the images below.
Additionally, we have news regarding a stream from Tokyo Game Show 2015. A broadcast will be held on Niconico at the following times:
– 8 PM PT (Wednesday)
– 11 PM ET (Wednesday)
– 4 AM in the UK (Thursday)
– 5 AM in Europe (Thursday)
The stream will be shown on Niconico here.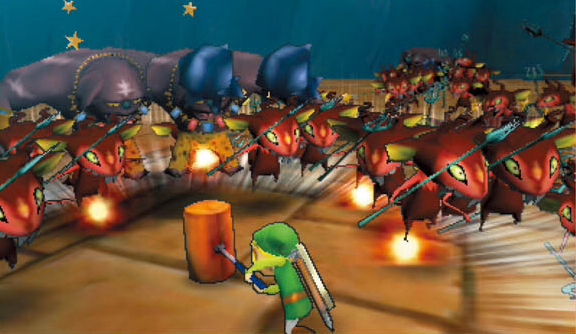 There hasn't been much said about Hyrule Warriors Legends since its first appearance at E3 2015 in June. But that all changed with the release of this week's issue of Famitsu.
In Famitsu's article, the big piece of news is the reveal of Toon Link. He has a sword-based, quick attacking style. While he's small, he can send large groups of enemies flying. Toon Link can jump high or use the Deku Leaf to attack. He's a very technical battle type. Naturally, Toon Link has different actions than regular Link. There's a new hammer item which lets him smash the ground to shake all the surrounding enemies.