Azure Striker Gunvolt has managed to sell over 90,000 copies worldwide, according to creator Inti Creates.
Inti Creates announced strong sales for the downloadable 3DS game on Twitter today. It was accompanied by a new piece of art from one of Azure Striker Gunvolt's character designers.
Here's the full message:
#Gunvolt has cleared 90,000 worldwide downloads! Thank you all so much! Enjoy some art by char. designer Araki-san! pic.twitter.com/8pThMeIkx1

— Gunvolt Official (@GunvoltGame) January 8, 2015
Comcept provided a brief look at a new level from Mighty No. 9 today. View it in the video above. You'll also find a New Year's greeting from Keiji Inafune!
Mighty No. 9 shouldn't be in development for too much longer. In a website update, Comcept noted that the game is now in a "pre-final" beta stage.
Comcept still needs to fill certain things in, though the current build features all story stages, Online Race Battles, a Challenge Mode, and more. The main work left to be done is to finish Mighty No. 9's ending, perform adjustments, debugging, visual tweaks, and other things of that nature.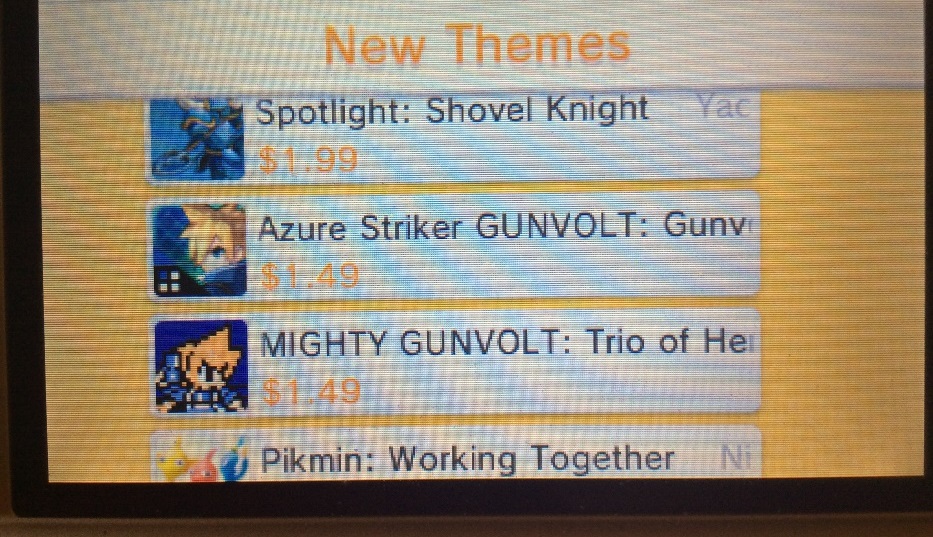 A pair of "Gunvolt" themes are now available for purchase in North America. There are themes for both Azure Striker Gunvolt and Mighty Gunvolt. Each is priced at $1.49.