Mighty No. 9 shouldn't be in development for too much longer. In a website update, Comcept noted that the game is now in a "pre-final" beta stage.
Comcept still needs to fill certain things in, though the current build features all story stages, Online Race Battles, a Challenge Mode, and more. The main work left to be done is to finish Mighty No. 9's ending, perform adjustments, debugging, visual tweaks, and other things of that nature.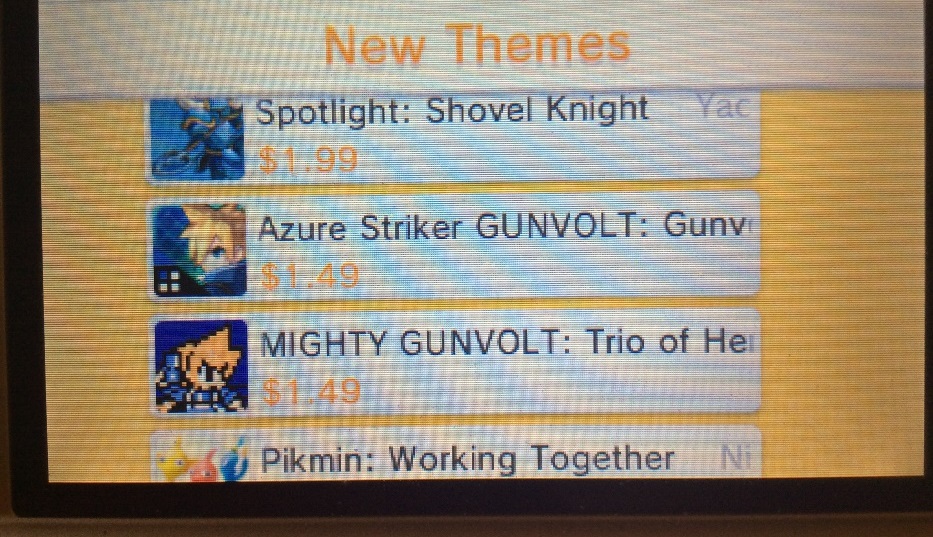 A pair of "Gunvolt" themes are now available for purchase in North America. There are themes for both Azure Striker Gunvolt and Mighty Gunvolt. Each is priced at $1.49.
Mighty Gunvolt's new update and downloadable content will arrive this Friday in North America, Inti Creates has announced.
The company confirmed on Twitter a short while ago:
SURPRISE! We here at Inti just love surprises, so we wanted to tell you that Mighty Gunvolt Ver. 2.0.0 and DLC is coming THIS FRIDAY! 😀

— Gunvolt Official (@GunvoltGame) November 26, 2014
Take a look at this post for an overview of the Mighty Gunvolt update and DLC.
Inti Creates has announced that downloadable content is coming to Mighty Gunvolt. If you have a Japanese copy of the game, you'll be able to purchase the DLC starting next week.
Inti Creates has made four new stages for Mighty Gunvolt. There are new bosses to fight as well.
Screenshots of the Mighty Gunvolt DLC are posted above. The content is due out on November 26 for 300 yen.