Nintendo has provided a new look at yet another track in Mario Kart 8. Below, you'll find a couple of new images featuring Toad Harbor.
Take a look at Toad Harbour a new course in Mario Kart 8, coming to #WiiU on 30/5! #MK8 pic.twitter.com/Sa0xFBvqeC

— Nintendo UK (@NintendoUK) March 1, 2014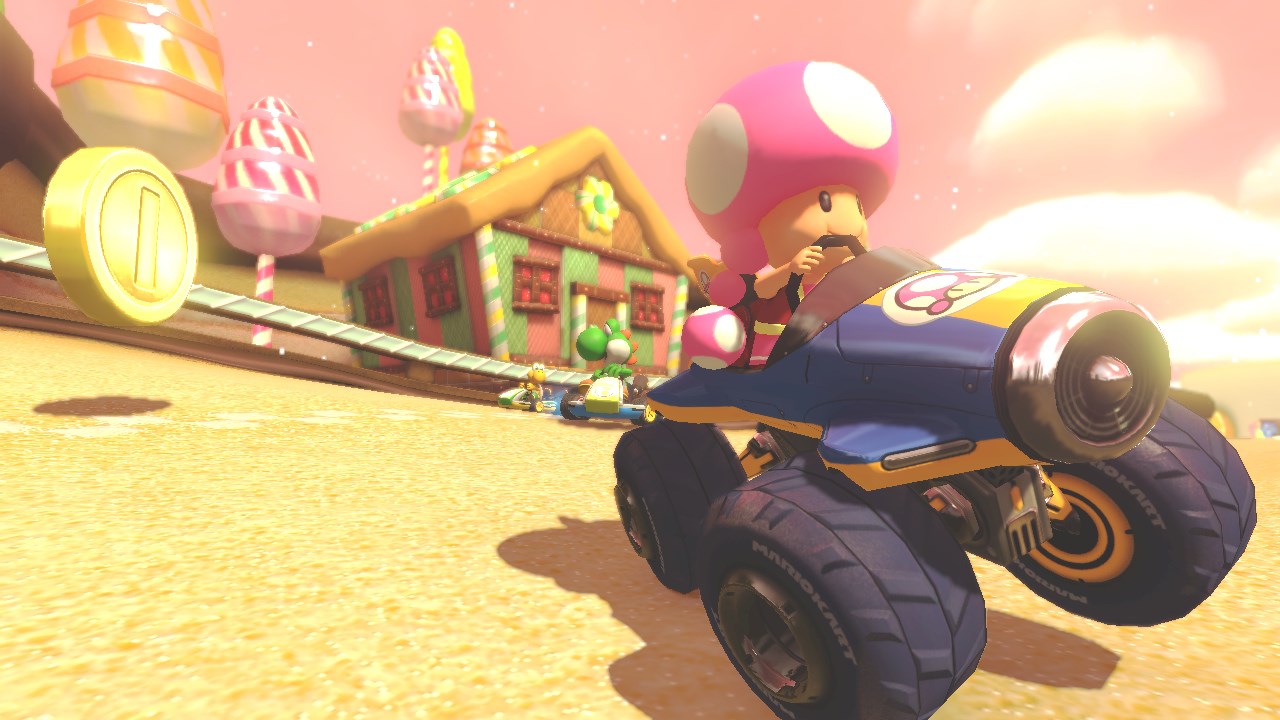 Nintendo has released new images of three tracks from Mario Kart 8: Sweet Sweet Canyon, Mario Circuit, and Thwomp Ruins. You can find them above.
A few days before Mario Kart 8 hits store shelves, PowerA will release a racing wheel based on the Wii U title.
UK retailer GAME has details about the item that is officially licensed from Nintendo. "Get closer to the action than ever before, and feel ever twist and turn of the race, with an authentic arcade experience," the product listing states. Users can easily attach their Wii Remote to the accessory, which features complete artwork from Mario Kart 8.
The "Wii U Super Mario Kart Racing Wheel" will be available in the UK on May 20. Pricing is set at £9.99.
Nintendo has released a new fact sheet for Mario Kart 8. You can find it below. Also check out the new North American site here.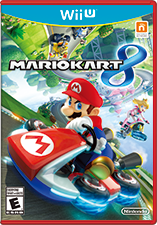 North America's Mario Kart 8 boxart has been spotted on Nintendo's official page for the game. As shown above, it appears to feature a red case. Kind of interesting to see!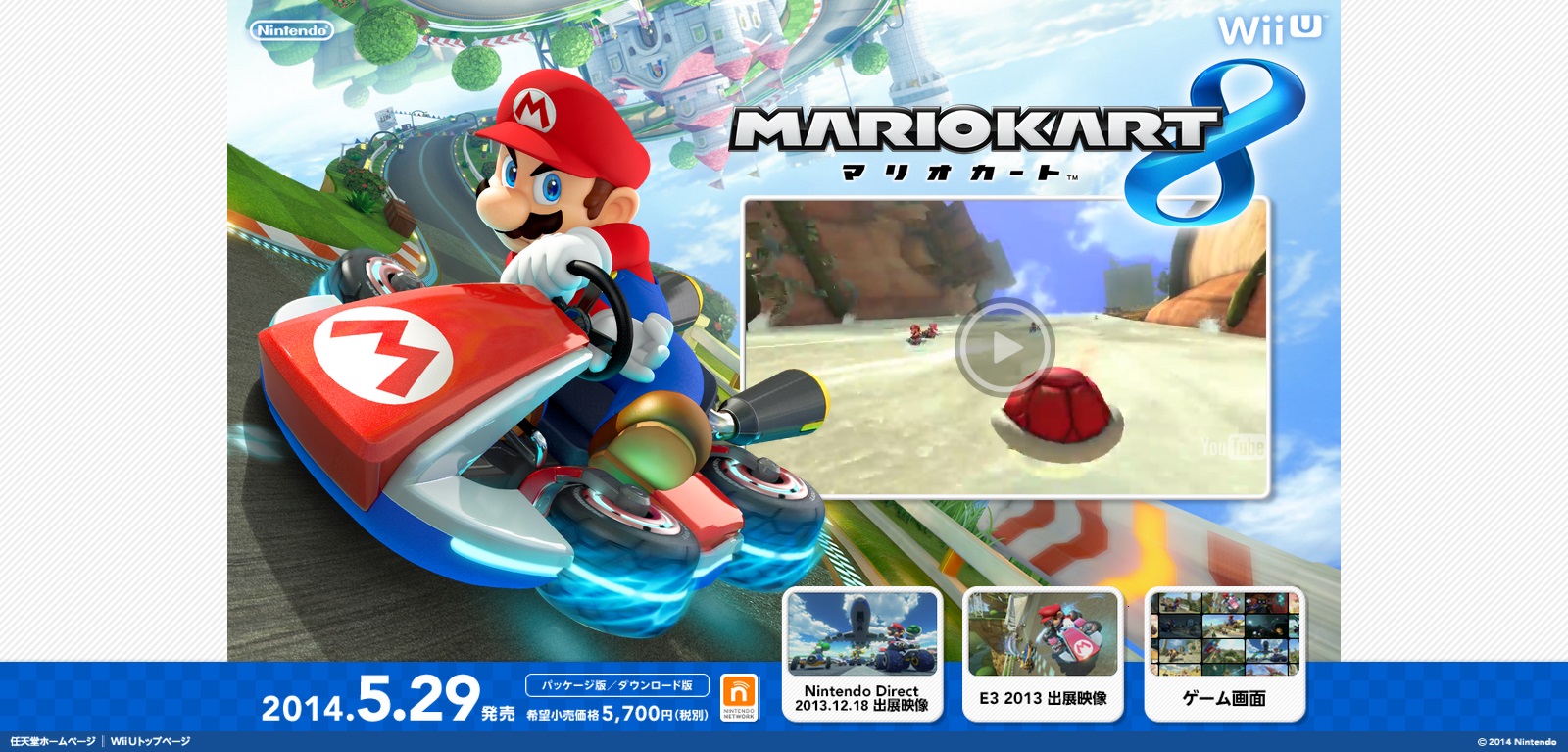 Nintendo has opened the Japanese teaser site for Mario Kart 8. Access it here. The site currently contains the game's first few trailers and a bunch of screenshots.
Thanks to LetsPlayWiiU for the tip.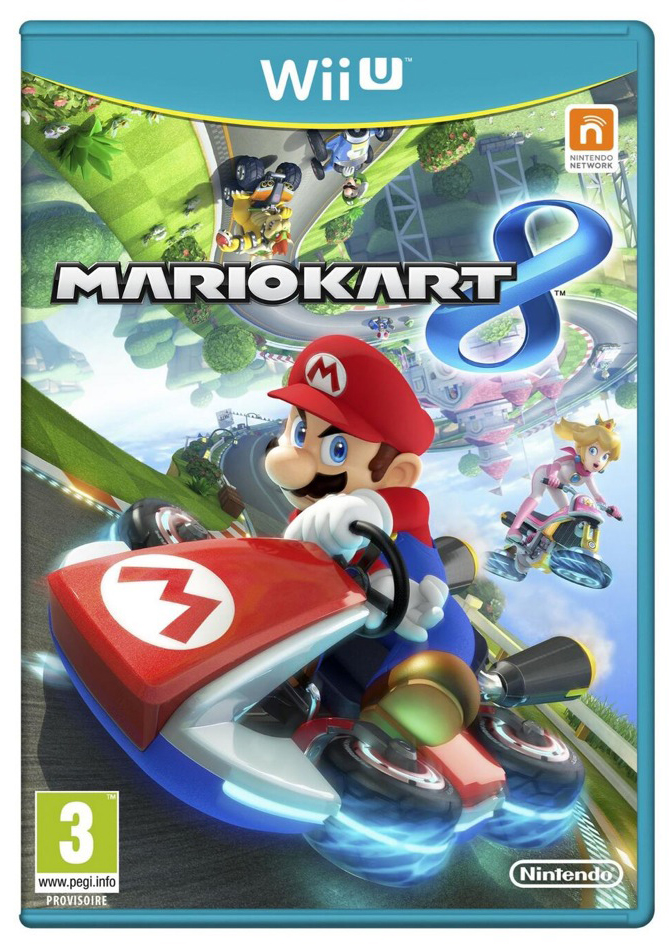 Amazon France has posted the European boxart for Mario Kart 8, shared above. It looks to be the same as its Japanese counterpart. As a tiny word of caution, Amazon says the boxart is a placeholder, but it seems pretty darn near final to me!