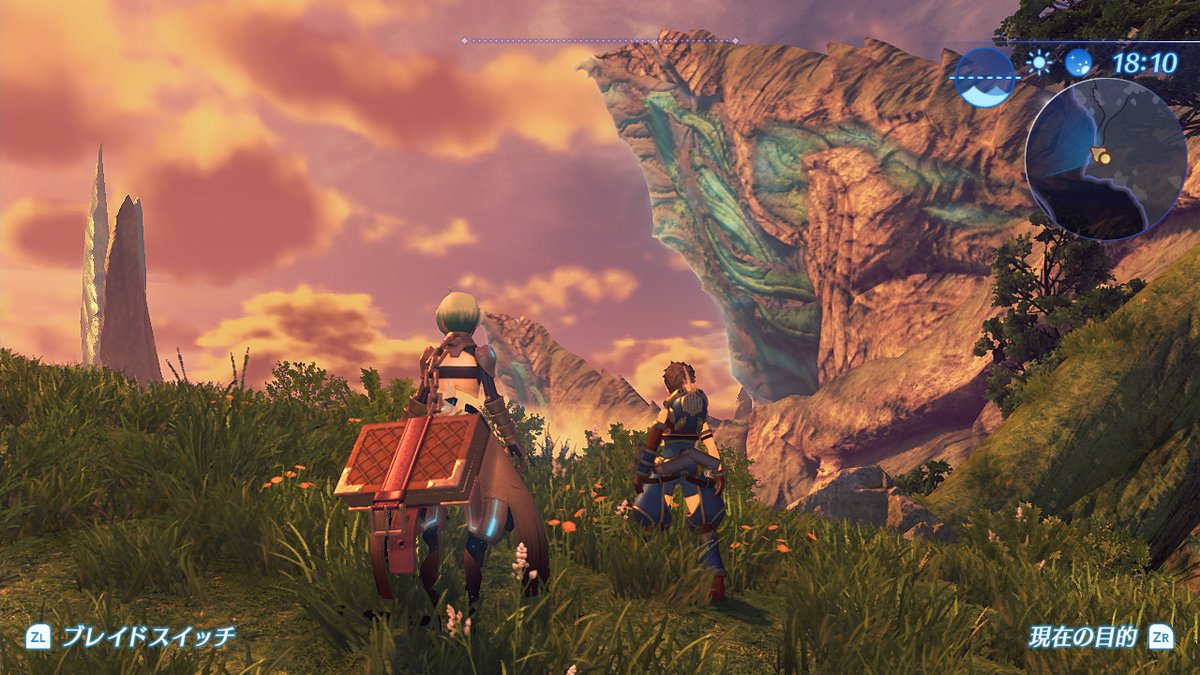 The Xenoblade Chronicles 2 Twitter account has shared two new screenshots today, comparing the same area on the Titan Gormott during the day and at night.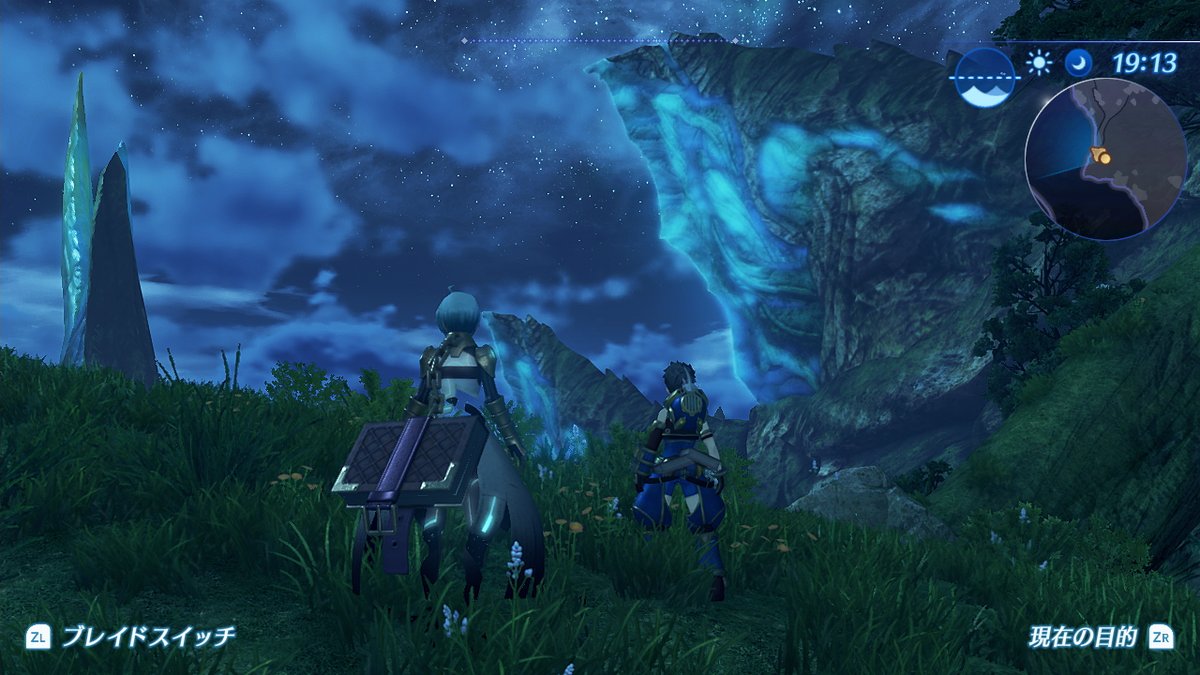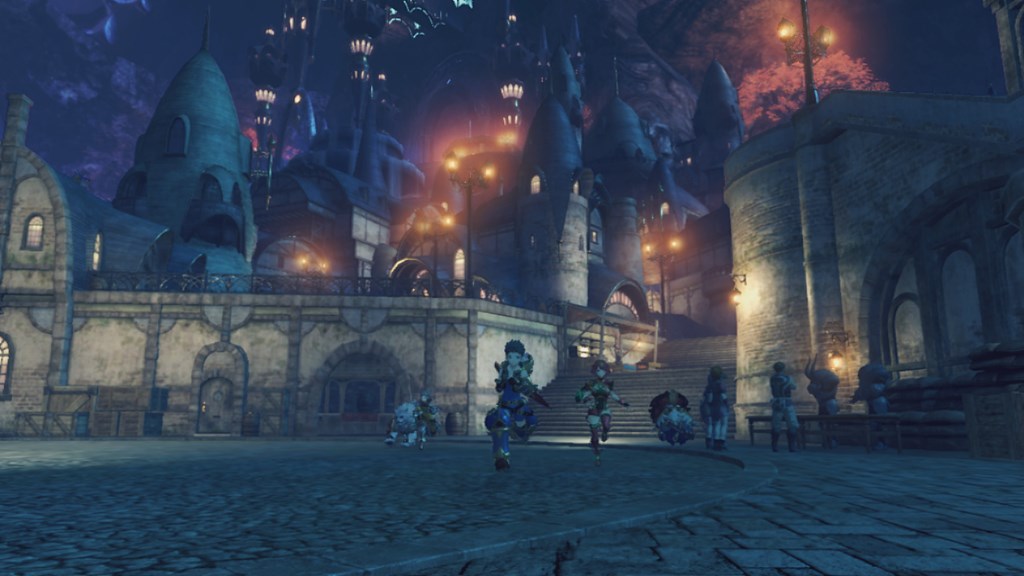 We have another direct-feed video for Xenoblade Chronicles 2. In the video below, you can watch GameXplain explore the town of Grendle.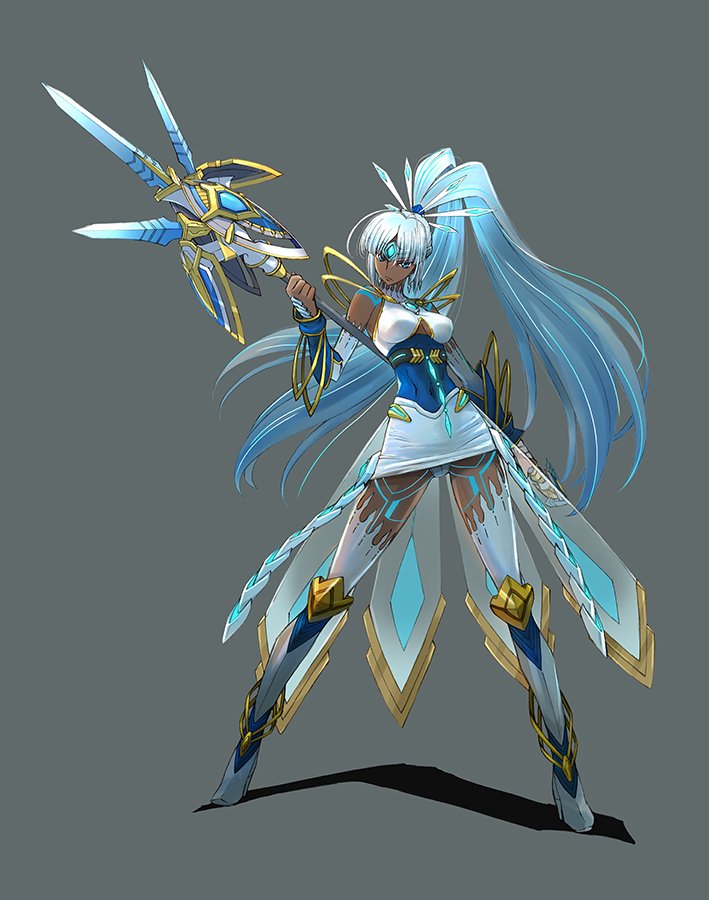 Another rare blade gets shown off by the Xenoblade Chronicles 2 Twitter, this time we get the rare blade Tokiha. You can get a glimpse of her down below.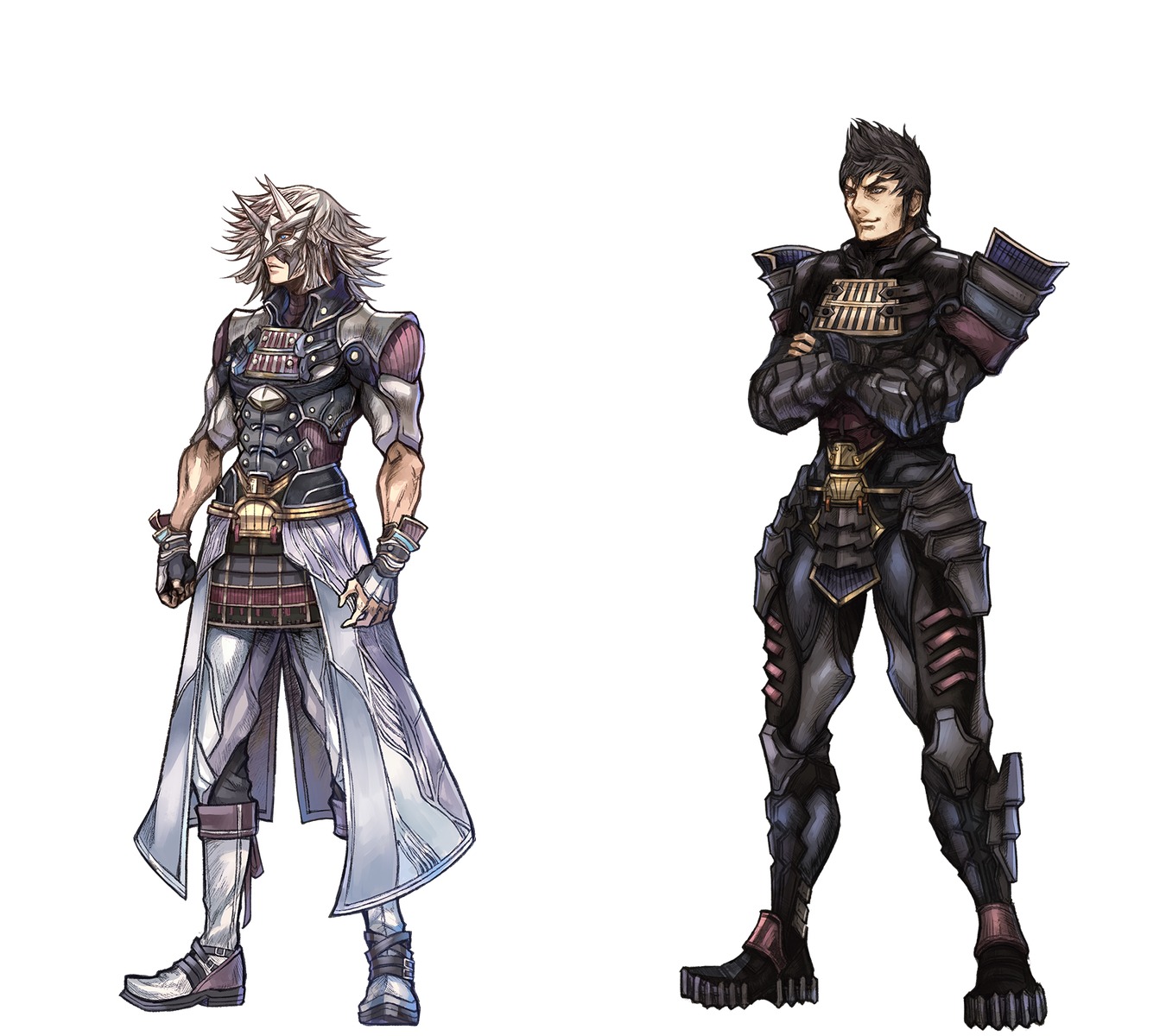 Two new tweets were added to the official Japanese Twitter account for Xenoblade Chronicles 2 today. We're shown two members from the secret organization Torna, a group looking to capture Pyra.
First up is Shin, who is voiced by Takahiro Sakurai in the Japanese version. He's described as a mysterious masked swordsman. While he has a calm personality, he has some sort of secret.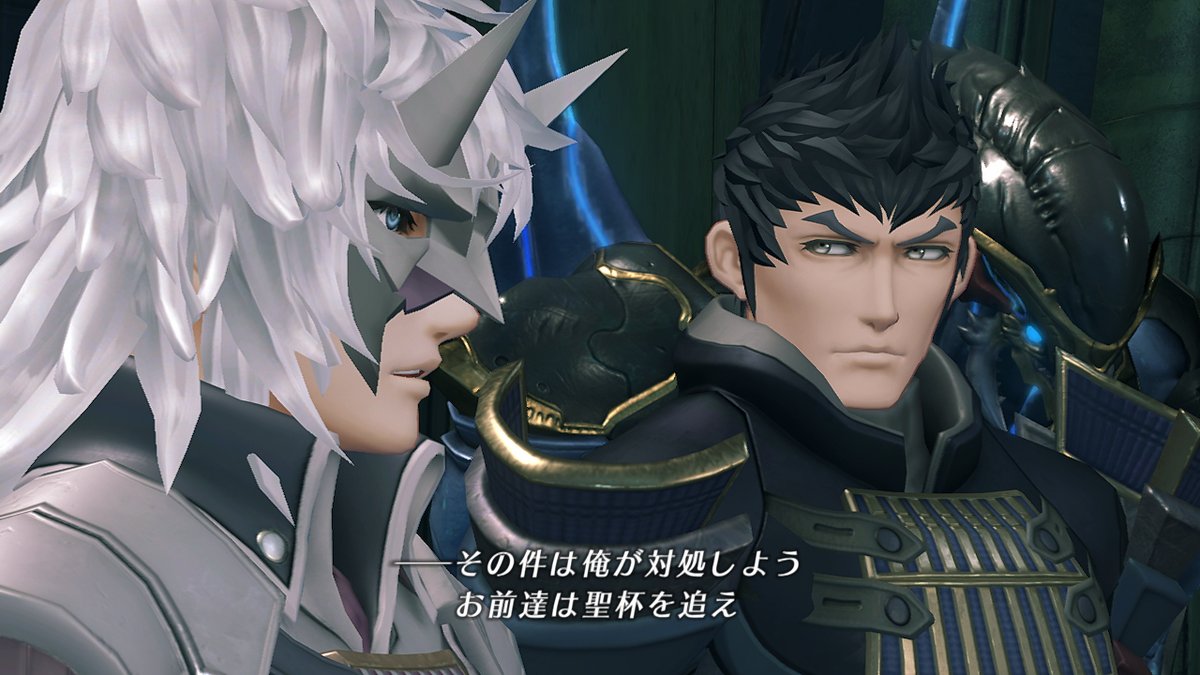 Also shown off is Metsu, who is voiced by Yuichi Nakamura. Unlike Shin, he's a giant of a man with a rough personality. Metsu has superior skills as a Driver.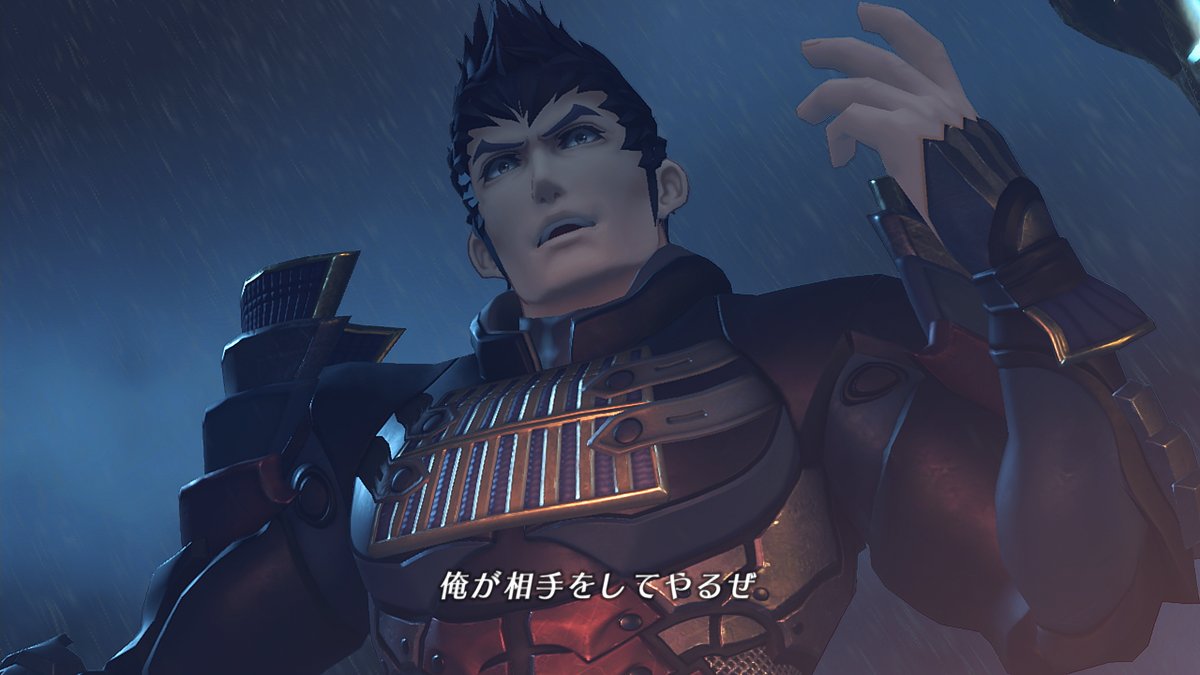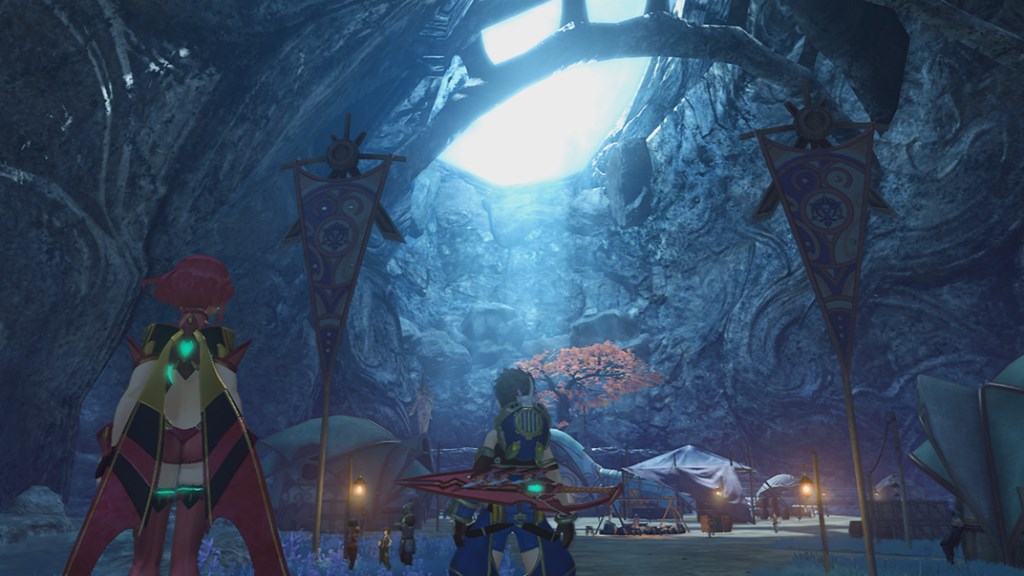 New footage is beginning to emerge from Xenoblade Chronicles 2. Watch 10 minutes of direct-feed gameplay in the video below.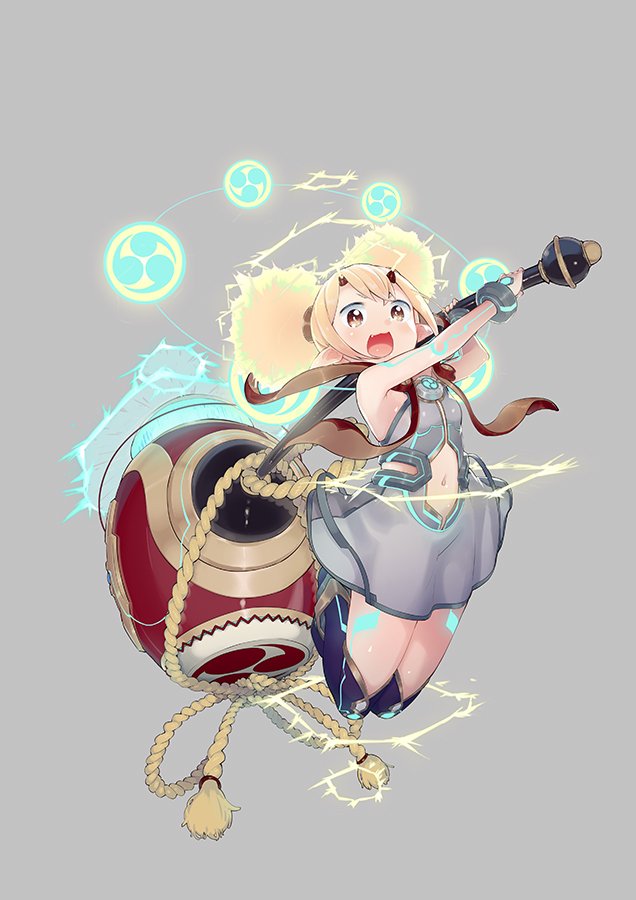 Nintendo has shown off another one of the rare Blades you'll encounter in Xenoblade Chronicles 2. We have a first look at Raiko, who is designed by Asato Mizu and voiced by Himika Akenaya.
As shown in the design, Raiko has a close connection to lightning. We have the official art below and a quick clip below.
「ライコ」の同調シーンもちらりとお見せしますも。
前向きな性格は、モノポンも見習いたいところですも! pic.twitter.com/pYADhyc97w

— ゼノブレイド2 (@XenobladeJP) October 17, 2017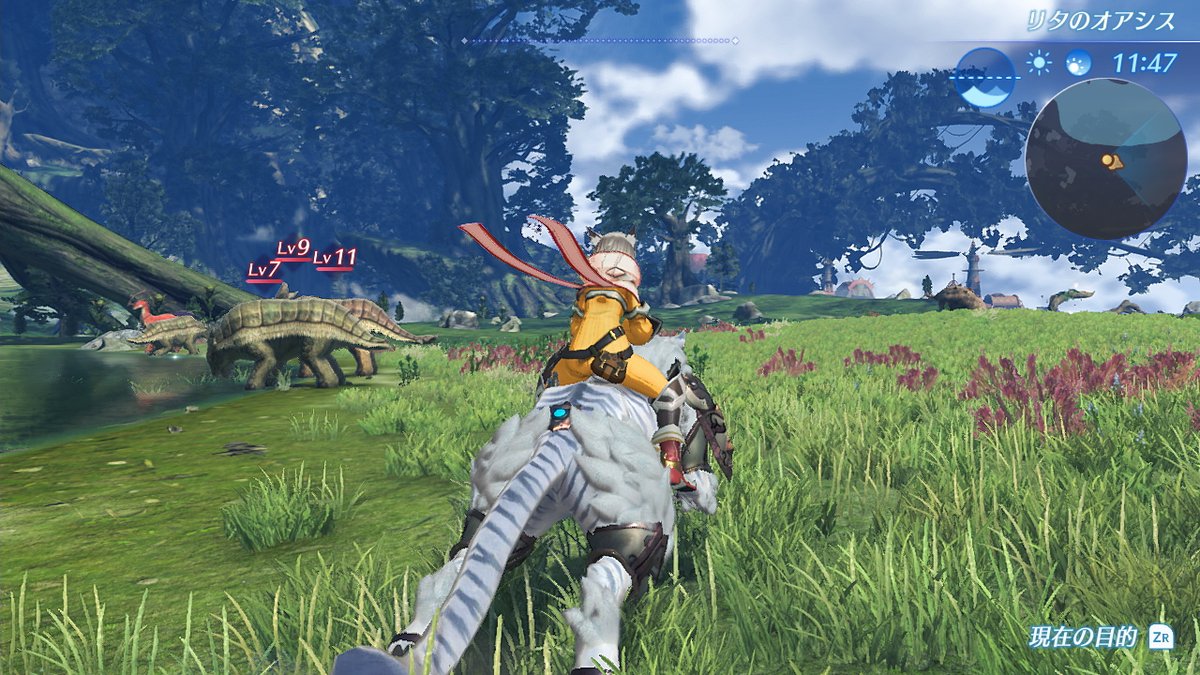 On the Xenoblade Chronicles 2 Japanese Twitter we got some interesting screenshots of Nia's blade, Dromarch, being able to be mounted and used to traverse the main world. It seems the ability to ride Dromarch is specific to Nia. You can check out the tweet down below.
ニアを操作している時は、ビャッコに乗ってフィールドを移動することができますも。
「お嬢様」を背中に乗せて広大な巨神獣を駆け回るビャッコは大変そうだけど楽しそうですも!モノポンも乗ってみたいも! pic.twitter.com/QcFuZn3T5r

— ゼノブレイド2 (@XenobladeJP) October 16, 2017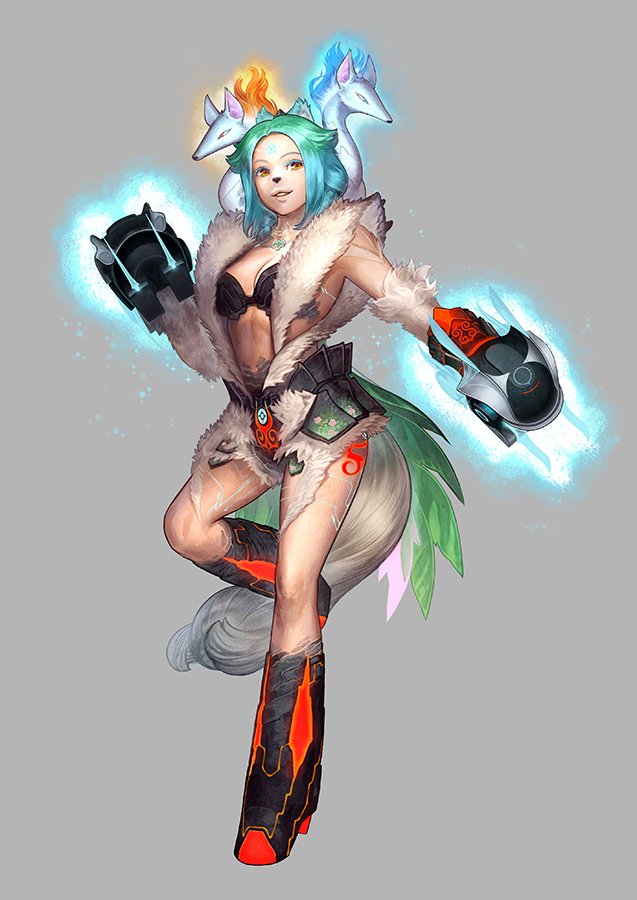 Nintendo has unveiled another rare Blade for Xenoblade Chronicles 2. On the official Japanese Twitter account, we're given a first look at Uka.
Uka is designed by Nakaba Higurashi, was largely involved with the Baten Kaitos games. M·A·O. (Mao Ichimichi) voices the character.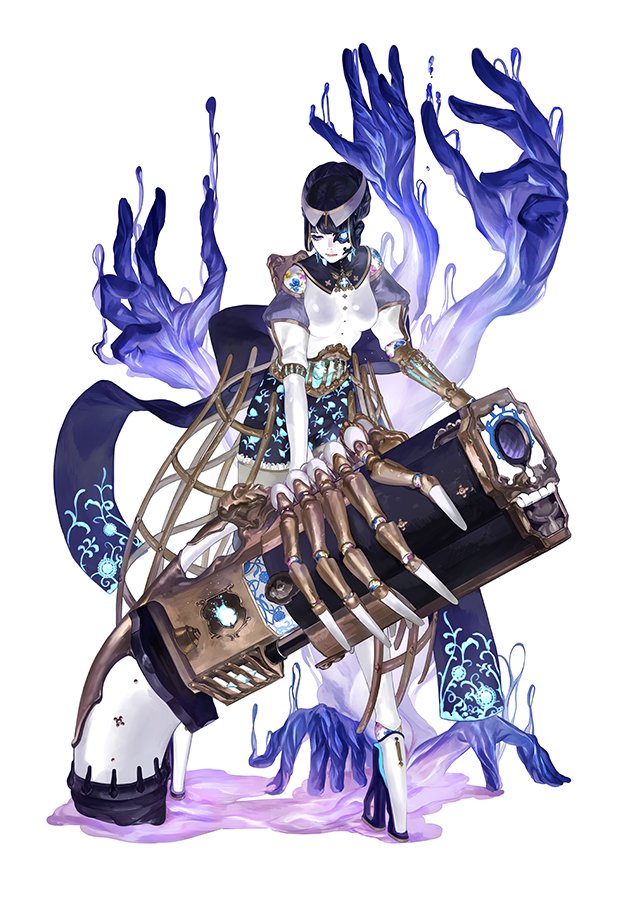 The Xenoblade Chronicles 2 Twitter account revealed two new rare Blades today, both of which were designed by hakus. First up is Azami, a mysterious and beautiful Blade who wields a giant gun:
「アザミ」の同調シーンもちらりとお見せしますも!私はあなたのトリコ…。オトナなセリフですも…! pic.twitter.com/IuX0YZCVKZ

— ゼノブレイド2 (@XenobladeJP) October 6, 2017
Then there's Kubila, a king-like Blade:
「クビラ」の同調シーンはこちら。なんて高飛車な!思わずフクジューしてしまいそうな自分がおそろしいも! pic.twitter.com/7VhuywFV5s

— ゼノブレイド2 (@XenobladeJP) October 6, 2017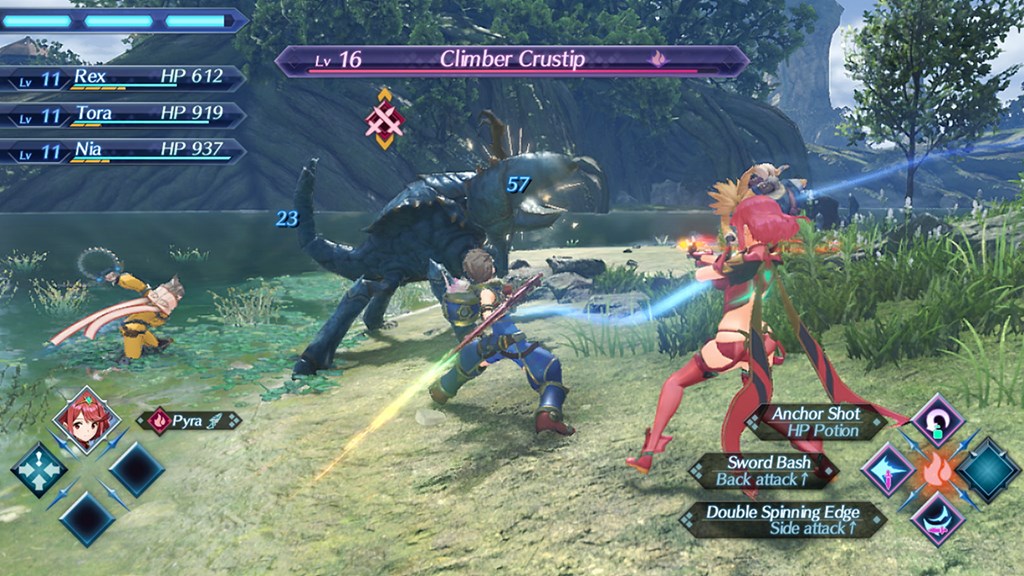 The latest Xenoblade Chronicles 2 Twitter update is about the "Button Challenge" system. When a Blade performs a special move, pressing the correct buttons shown on screen will increase the power of that move. There's also a narrator who gives comments based on the success of your button presses. Check out the video in the tweet below that shows the system in action:
ブレイドが必殺技を繰り出すと、「ボタンチャレンジ」が発生しますも。タイミング良くボタンを押せばダメージがアップ!
しかも成功すると、どこかから聞こえるナゾのナレーション(ボイス:利根健太朗さん)に、めちゃくちゃほめてもらえますも。悪い気はしないはずですも。 pic.twitter.com/1caaPMyOxc

— ゼノブレイド2 (@XenobladeJP) October 5, 2017