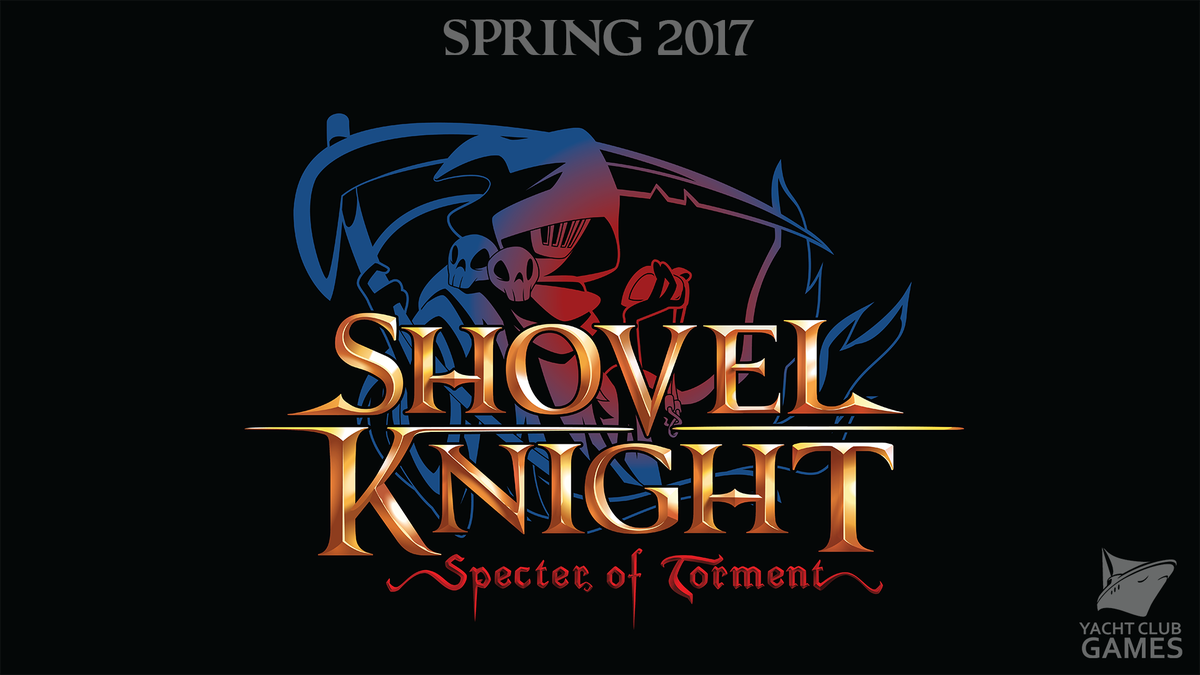 Yacht Club Games debuted a brand new trailer for the Shovel Knight: Specter of Torment expansion during The Game Awards 2016. We've posted it below.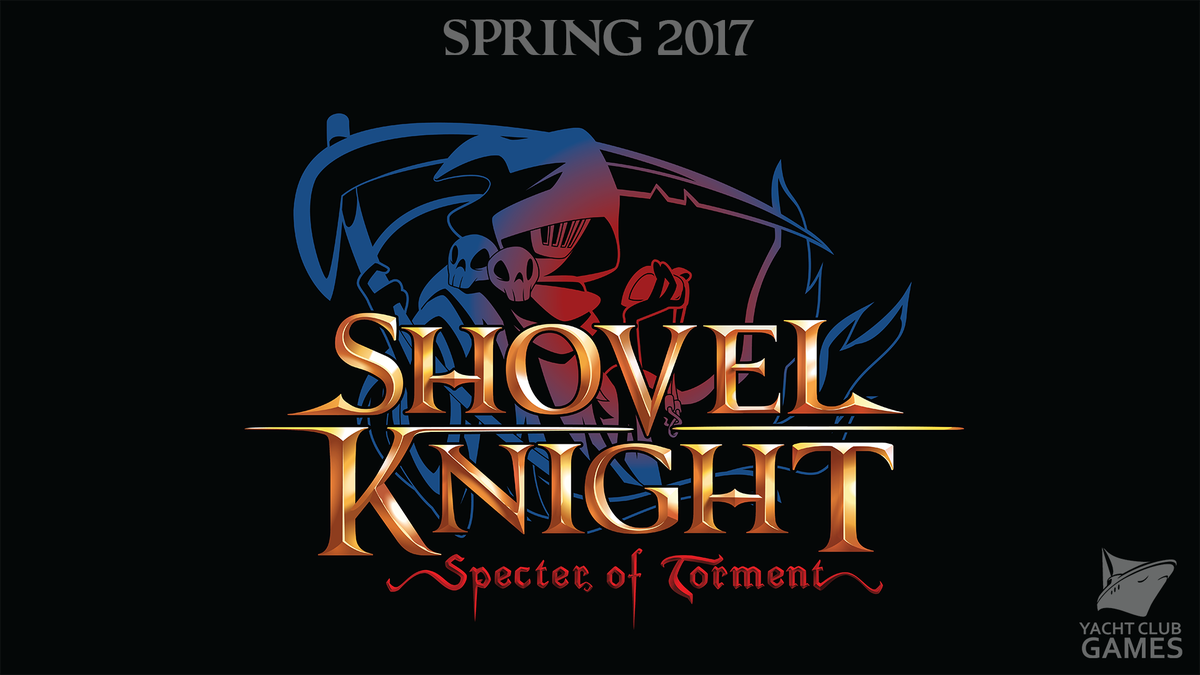 The Legend of Zelda: Breath of the Wild may not be the only reason Nintendo fans should tune into The Game Awards tomorrow. Shovel Knight developer Yacht Club Games is now teasing something for the show.
On Twitter, the company put out the following message:
Want to see the latest on what we've been making here at Yacht Club Games?

Watch @thegameawards
12/1 at 5:30pm PT and reap what we show!

— Yacht Club Games (@YachtClubGames) November 30, 2016
Shovel Knight's new Specter of Torment campaign is slated for Spring 2017. One would assume that Yacht Club Games would have something new to share on that front – especially with how the tweet above was worded.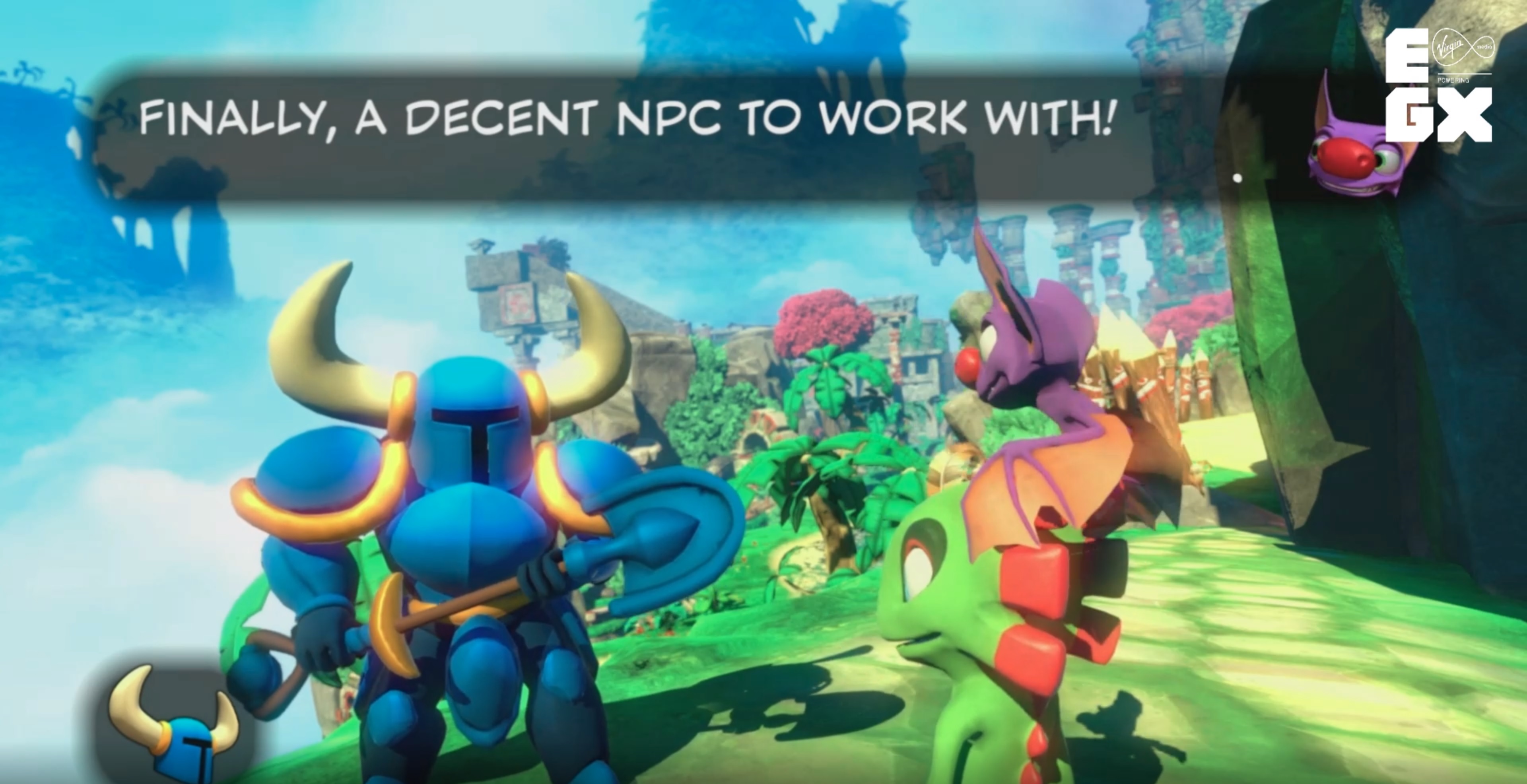 During a developer panel at EGX just a few moments ago, a new trailer was shown for Yooka-Laylee. It's been revealed that Shovel Knight will be joining the game as a special guest character.
Here's the video:
Playtonic and Team17, who is working with Playtonic on Yooka-Laylee, discussed the idea of featuring a guest character. Playtonic then turned to Yacht Club Games' Shovel Knight after thinking about how it was a "much-loved game" with a team that "shares the same kinds of values we do as developers and has created something fantastic in the past". It was also important to include a character that could appear on all platforms.
Shovel Knight's way of speaking in Yooka-Laylee will be "authentic". After receiving an explanation and practicing on a Skype call, Yacht Club went through the steps of how Playtonic creates the mumbling voices, and the result was added to the title directly.
Playtonic also indicated that there aren't any other guest characters in Yooka-Laylee, but the studio is open to the idea.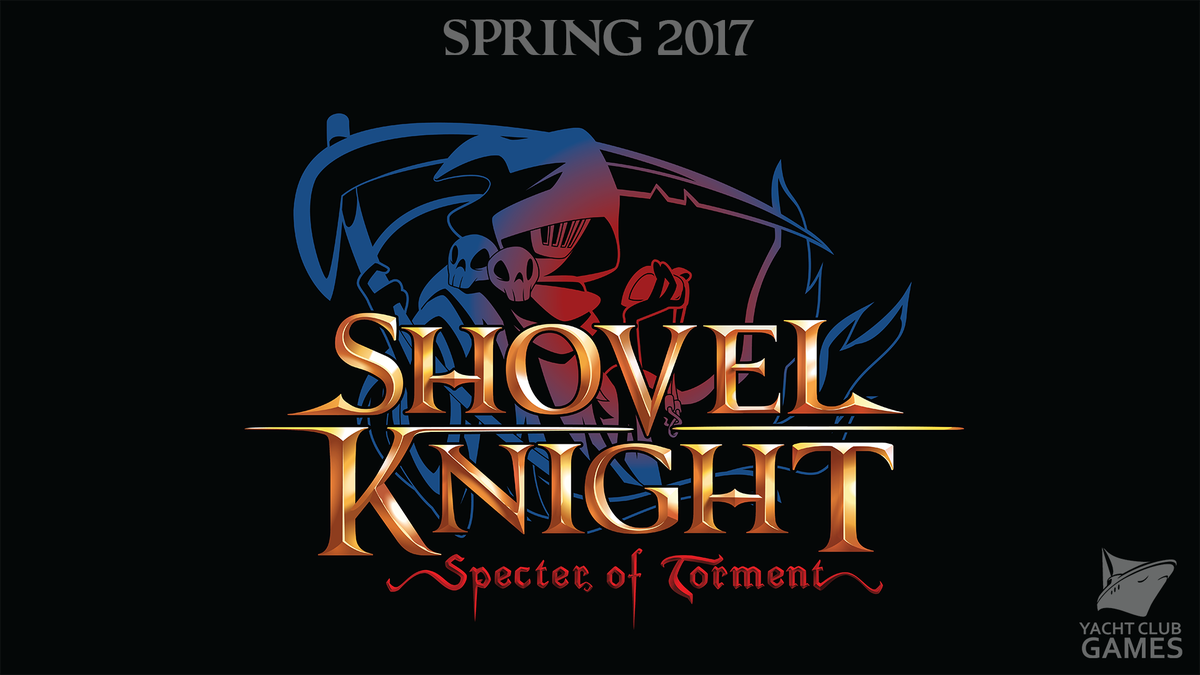 Yacht Club Games has been hard at work on Shovel Knight's next campaign. Today, the studio shared an update as to when it'll be available.
The campaign is still quite far off actually. In an image posted to Yacht Club Games' Twitter, a release window of Spring 2017 was announced. We also have a final name: "Specter of Torment".
Here's the relevant tweet:
— Yacht Club Games (@YachtClubGames) September 12, 2016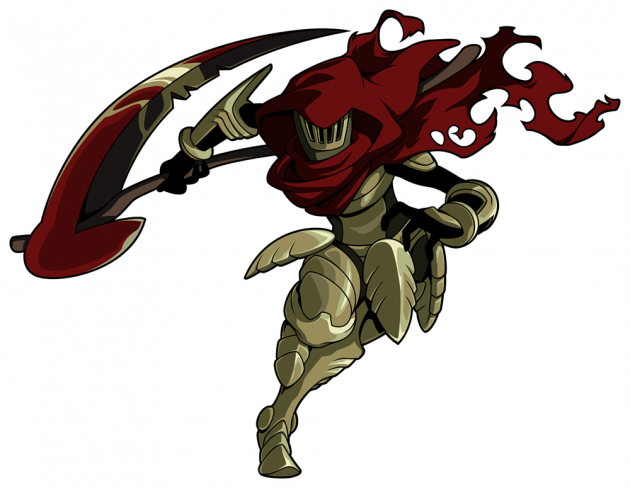 Yacht Club Games posted a new blog today that covers the upcoming Specter Knight campaign from Shovel Knight in-depth. You can see some animated images and a rundown of the character's different moves here.
As for when the Specter Knight campaign is launching, that's still unknown at this point. Yacht Club is currently working on all campaigns at once – Specter Knight and King Knight – plus Body Swap and Battle Mode features.
Here's the rundown from Yacht Club:
When Shovel Knight originally kicked off we focused entirely on making the original Shovel Knight campaign the absolute best! It's the game we originally pitched and knew we wanted to spend all of our efforts and energy polishing the core campaign. After release, we gathered everyone's impressions before cracking open the game once more to brew up Plague of Shadows! Plague Knight was a chance to build upon and deliver all new story, characters, and playstyle. We made many iterations (threw out a lot of ideas), and learned some great lessons on how best to extend and change up the existing Shovel Knight game world.

With that experience fresh in our minds, the team here is now working on all remaining campaigns and updates at once! That means Specter Knight, King Knight, Body Swap, and Battle Mode (for PC and consoles). That's a lot more game — and it should arrive sooner than the wait between Shovel Knight and Plague Knight. Creating these updates simultaneously will allow us to plan more cohesively. How levels change between the two characters, how much time is needed for new mechanics/systems, stories interweaving, and so on. Once we're nearing completion on one set of updates, we'll be switching our focus to a single campaign to make sure it's polished for release. Then we'll be doing the same by switching to the next campaign! Here are some answers to the most frequent questions: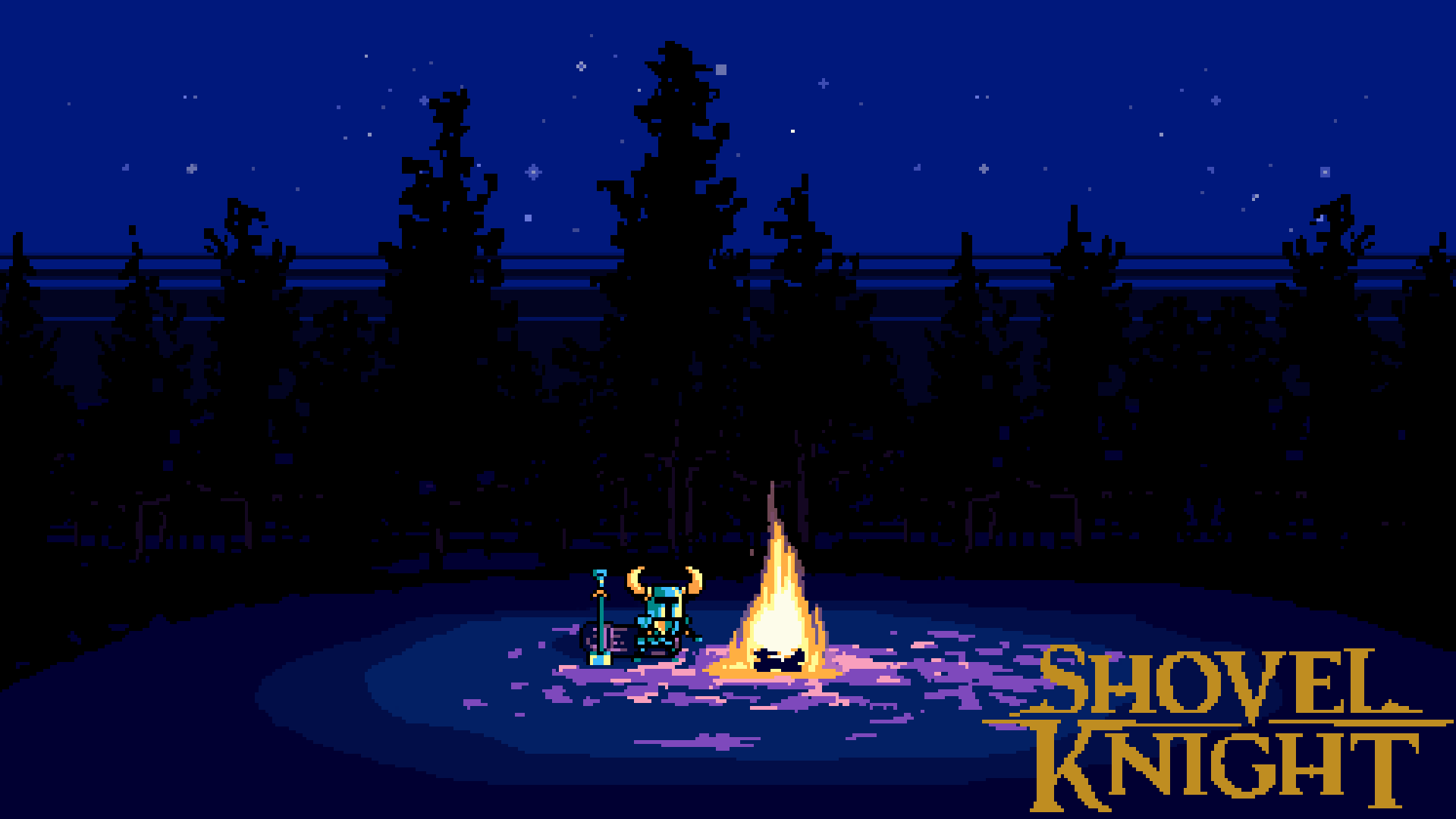 PlayStation and Xbox platforms have console-specific cameos in Shovel Knight in the form of Kratos and Battletoads respectively. There is exclusive content on Wii U and 3DS in the form of amiibo support, but there aren't any Nintendo characters in the game.
Here's what Yacht Club Games told Destructoid regarding the possibility of a Nintendo cameo:
"I wouldn't say it [the door] is 100% closed, but I'd be surprised if it happened. That said, I would have said the same for the amiibo a year ago…"
It'd be very neat to see a Nintendo character in Shovel Knight. That being said, it'd have to be one that the Big N signs off on.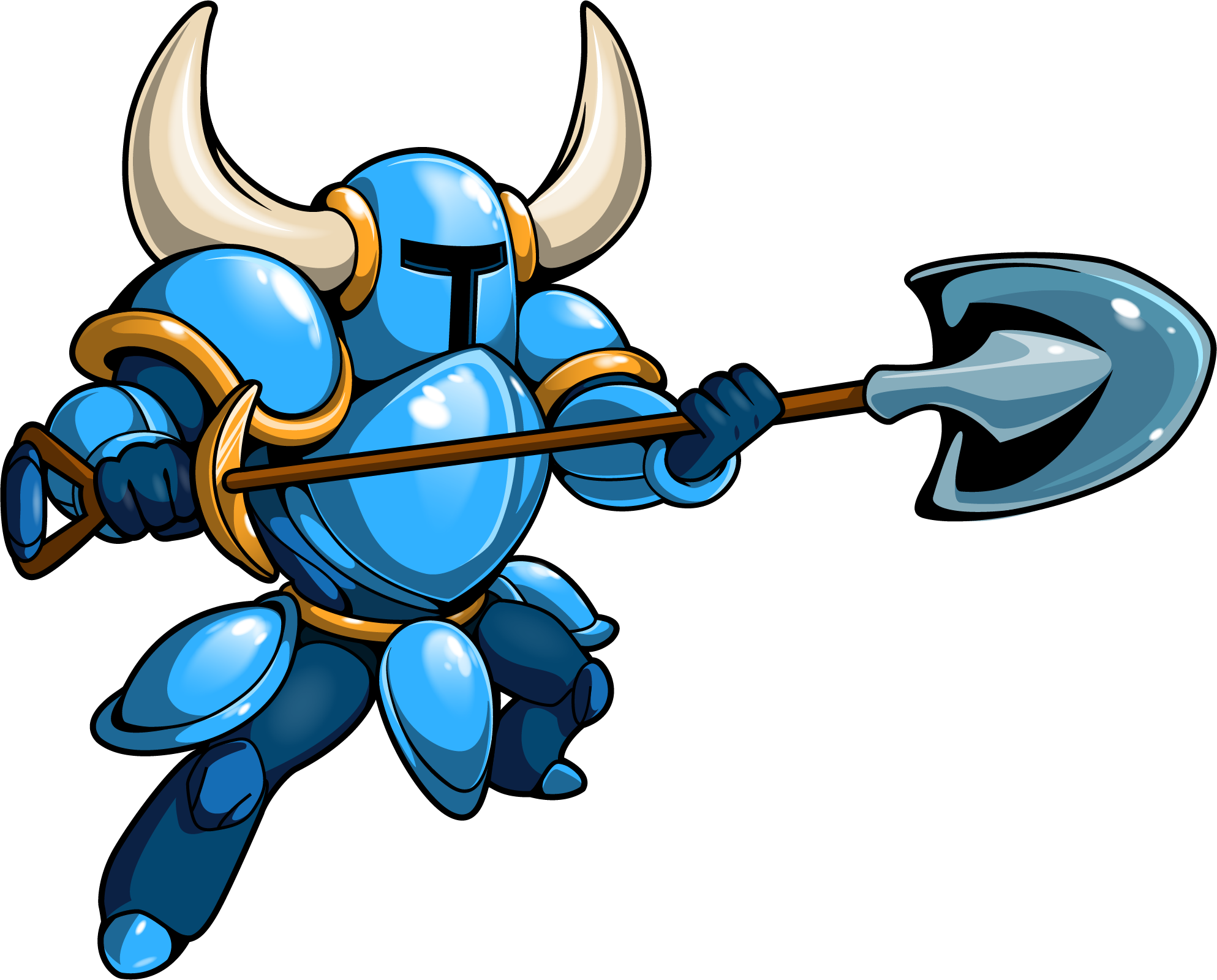 In celebration of having sold over one million copies, Yacht Club Games is readying two new themes for 3DS.
Here's a look at the first one, titled "Shovel Knight Campfire Dream":
And the second one for Plague Knight:
Both themes are due out on April 28 in North America. Europe will be receiving them on May 13.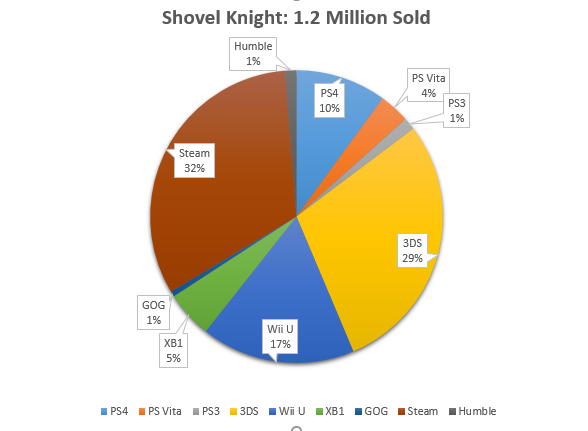 In a blog post on Gamasutra, David D'Angelo from Yacht Club Games reveals that Shovel Knight has sold 1.2 million copies. 200,000 of those units come from retail.
D'Angelo has also provided a break down of amiibo sales thus far: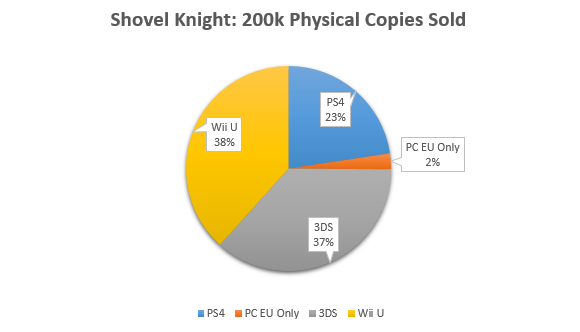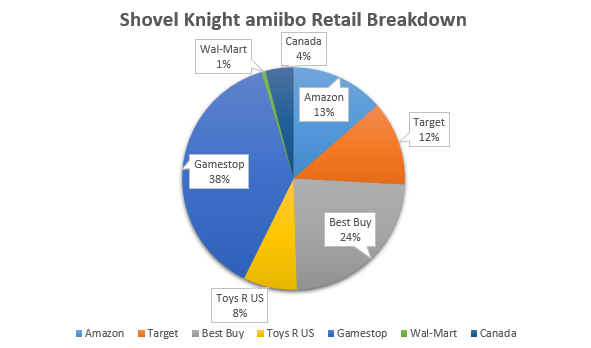 We hope to provide a very in-depth article about how the Shovel Knight amiibo was made soon. So stay tuned for that! In the meantime, here's a bit about its sales so far. Believe it or not, we actually ordered over 200,000 units to be manufactured and shipped all over the world. We've currently sold through 180,000 of those units since the amiibo figure launched January 8th. 60,000 of those going to Europe and the rest going to North America. The sales for the amiibo figure are still strong, enough so that our North American distribution branch decided to order 30,000 more units!
You can find much more on Shovel Knight's performance at the link below.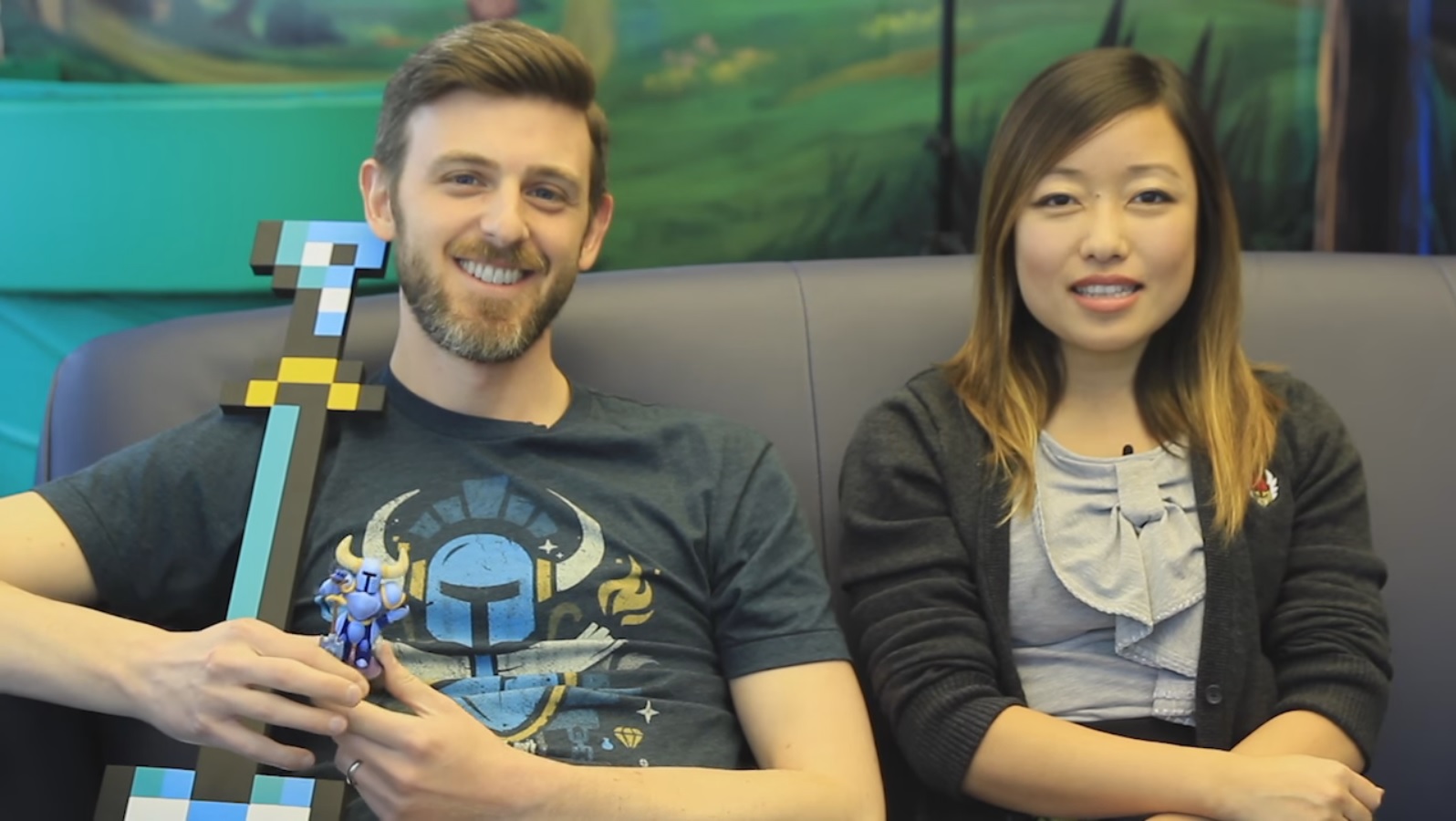 This week's Nintendo Minute has gone live. In today's episode, Kit and Krysta give Shovel Knight another look now that amiibo support is here. We've gone ahead and posted the video below.