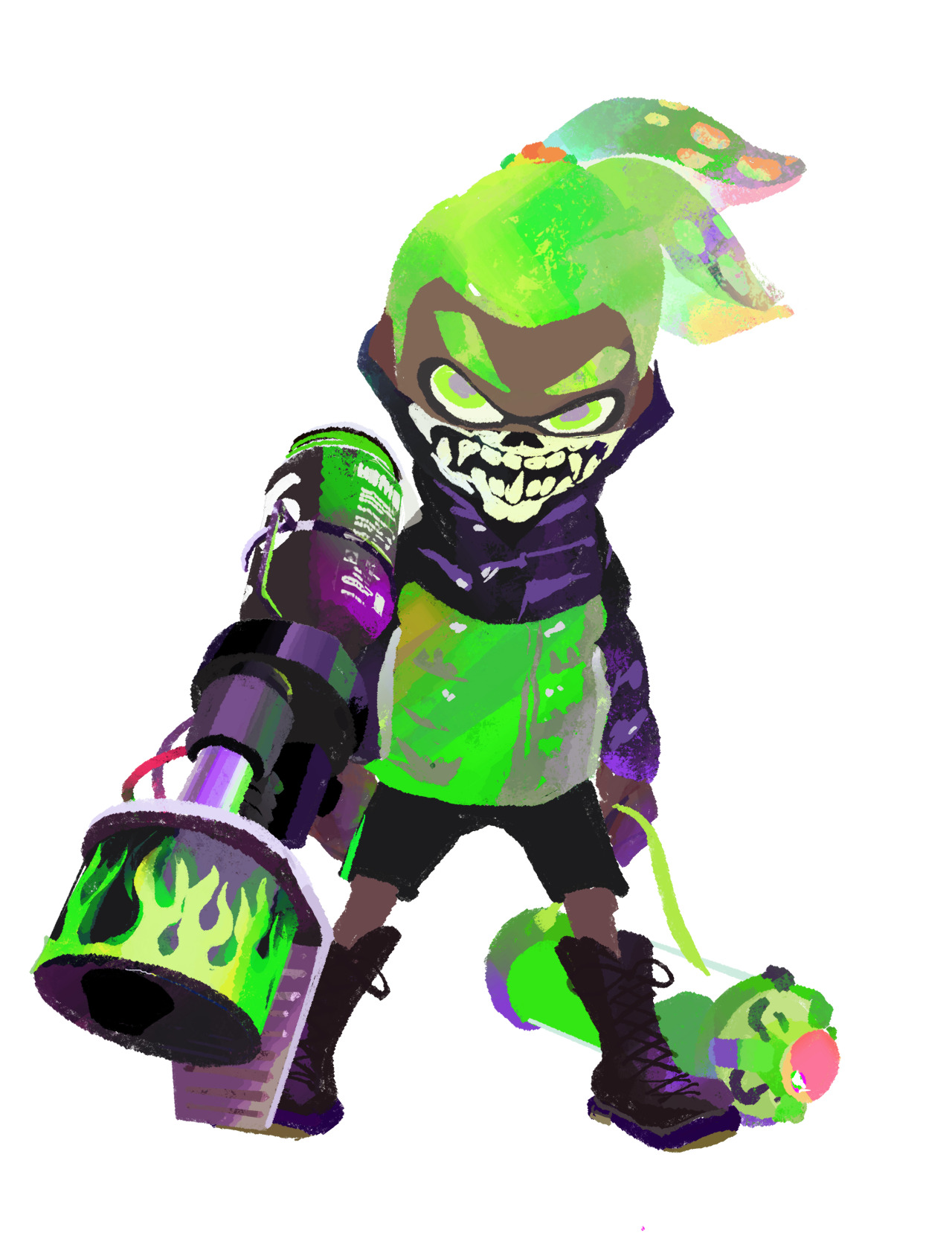 Nintendo will release a new update for Splatoon on the evening of June 7 (June 8 in Europe), the company has announced. The patch will be version 2.8.0.
The main highlight of Splatoon's latest update is the addition of nine new weapon combos through Sheldon's Picks Vol.2. Additionally, there will be weapon balance adjustments and bug fixes.
Maintenance will also be taking place next week. That's scheduled for the following times:
– 5:50 PM PT (June 7) – 7 PM PT (June 7)
– 8:50 PM ET (June 7) – 10 PM ET (June 7)
– 1:50 AM in the UK (June 8) – 3 AM in the UK (June 8)
– 2:50 AM in Europe (June 8) – 4 AM in Europe (June 8)
Please note that due to the update, server maintenance is scheduled to occur from 5:50 PM – 7 PM PT on Tue, June 7th.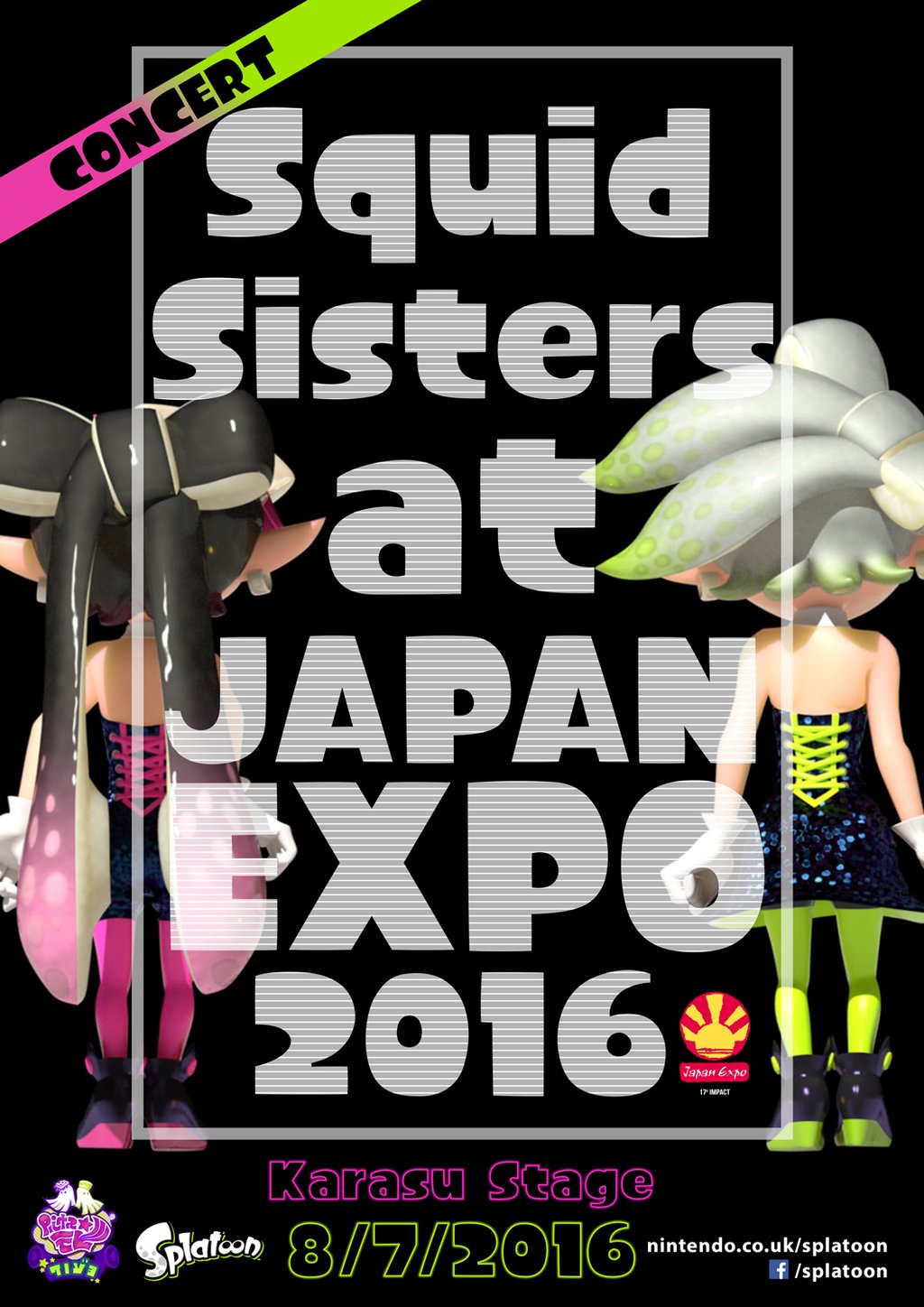 Splatoon's Squid Sisters have already seen two concerts in Japan. Nintendo's now expanding their reach, as a new performance is set to be held at the Japan Expo in France on July 8.
Nintendo tweeted out the news a short while ago:
The #SquidSisters are coming to Europe: Callie and Marie will perform live in concert at Paris's @JapanExpo 08/07! pic.twitter.com/SRbx6tIS7Q

— Nintendo UK (@NintendoUK) June 1, 2016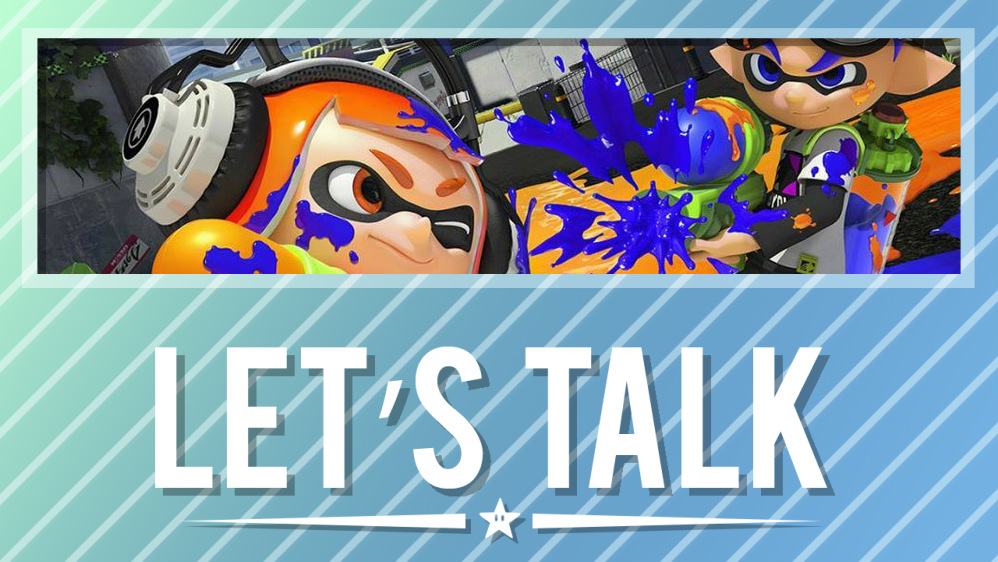 One year ago, Splatoon launched around the world. Having sold over four million copies, it's one of the most successful Wii U games, making it an impressive debut for a new IP.
Splatoon underwent an amazing transformation since its initial reveal at E3 2014. There were gamers who were on board with the concept to start out with, but there was definitely some skepticism surrounding the title. That started to fade away closer to release as Nintendo shared more information. You could even argue that post-launch helped since new features, maps, and weapons were added in addition to fairly regular Splatfests.
Now that Splatoon is celebrating its one year anniversary, how do you feel about the game? Has your opinion changed at all since the original announcement/after launch? Let us know in the comments below!
Highlights from last week's topic: Nintendo and movies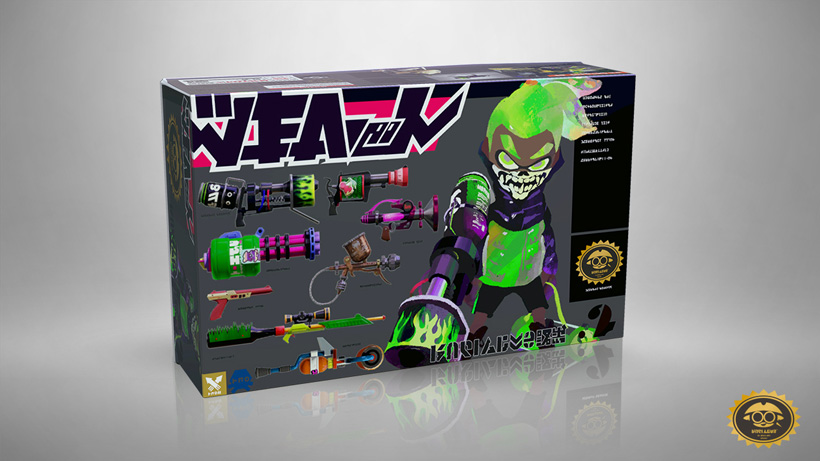 Update: The Splatoon Tumblr confirms Sheldon's Picks Vol. 2 for the evening of June 7 in North America:
The long-awaited release of Sheldon's Picks Vol. 2 is finally confirmed! Coming the evening of June 7th, we heard that the new weapon combinations may allow you to discover even more new battle strategies. We'll let you know more details on the upcoming weapons once Sheldon gives us more info!
---
Splatoon will be adding a new batch of weapons in a couple of weeks. Nintendo has announced that Sheldon's Picks Vol. 2 will be releasing on June 8 in Japan (likely June 7 in North America, but we'll see). Specifics have not yet been posted, but we should be hearing more soon!
Thanks to LOLametro for the tip.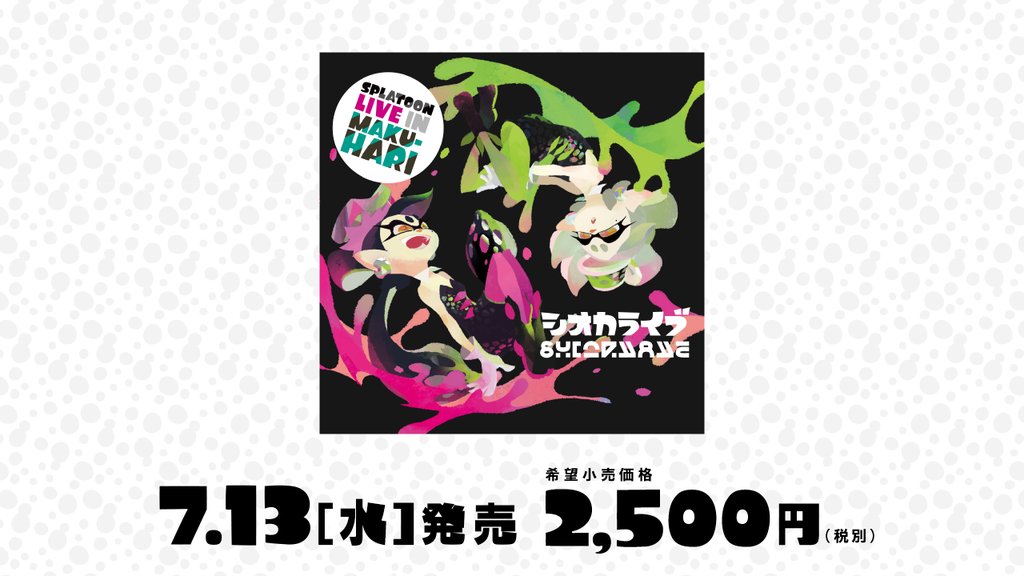 Update: We now have confirmation that the two new songs are Tokimeki * Bomb Rush from Callie and Sumisoae no Yoru from Marie.
---
The Splatoon news continues, as we're now hearing that a new CD is making its way to Japan. "Splatoon Live in Makuhari" is slated for July 13 with a 2,500 yen price point.
Back in January, the Squid Sisters performed a concert at Makuhari Messe in celebration of Game Party Japan 2016. This is what's featured on the CD, along with two new songs not included in the "Splatune" soundtrack and voice files from the Squid Sisters. The CD jacket is newly drawn by Seita Inoue, the art director for Splatoon.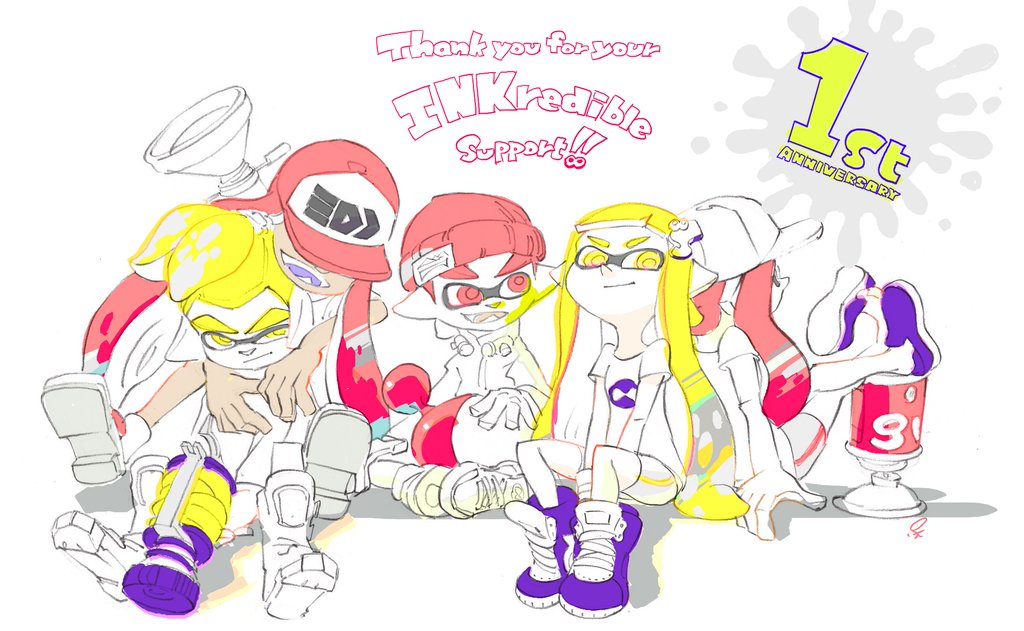 Splatoon debuted on Wii U one year ago. The game shipped on May 28 in Japan, followed by a day later in North America and Europe. Nintendo is celebrating the occasion with some special art that we've included above.
I don't think anyone could have imagined Splatoon doing this well – even Nintendo. It's crazy to think that the IP's first entry has amassed over four million copies to sold. It's even crazier when you factor in the Wii U's install base and think about the attach ratio!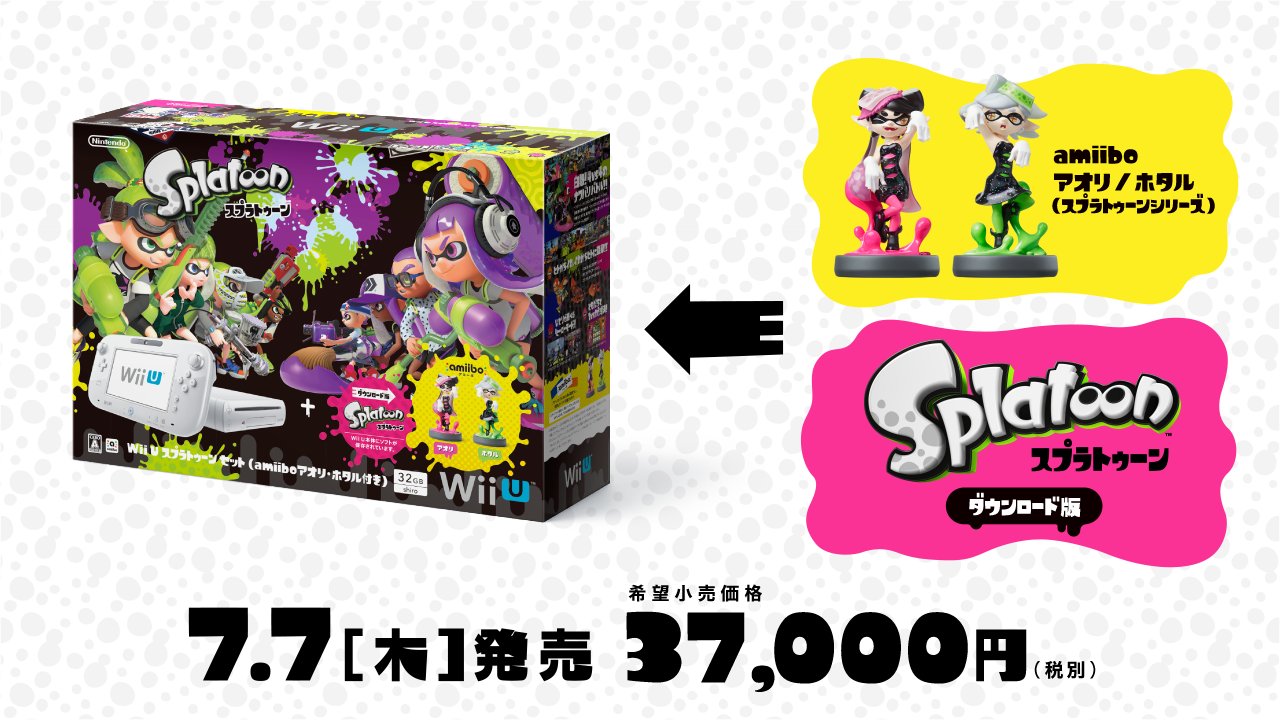 Nintendo is planning on launching a new Splatoon Wii U bundle in Japan soon. Consumers will be able to pick up a package containing a white 32GB system, pre-installed copy of Splatoon, and the Squid Sisters amiibo on July 7. Pricing is set at 39,960 yen.
Here's another look at the box: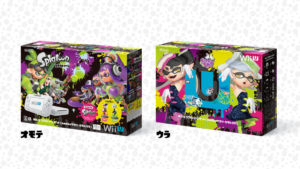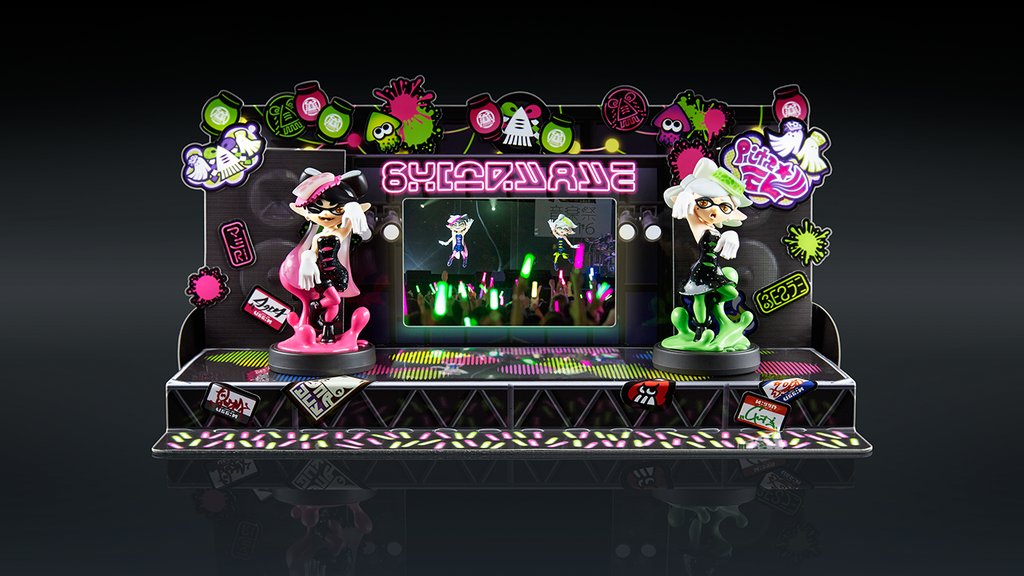 Update (5/25): You can now reserve the Splatoon amiibo dioramas on Play-Asia: Squid Sisters stage, Kelp Dome.
---
Original (5/24): Nintendo has revealed two more new amiibo dioramas for Japan. On July 7, two versions based on Splatoon will be available. Each one will be priced at 1,080 yen.
Here are some photos of both:
The two amiibo dioramas are based on a stage for the Squid Sisters and Kelp Dome. For the first one, there's an area where you can place your 3DS or smartphone to help reenact the concert feel.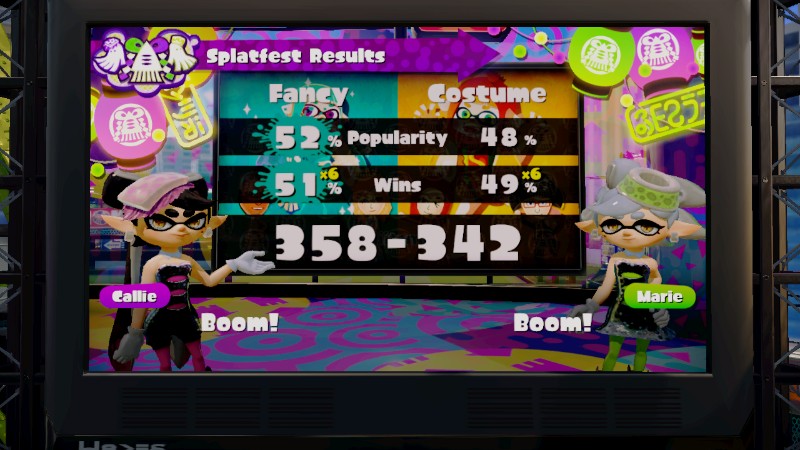 The first worldwide Splatfest in Splatoon is now over. All regions competed to see if players would rather go to a fancy party or a costume party. We now have the results.
Thanks to slight edges in both votes and wins, Team Fancy Party came out on top. Needless to say, it was extremely close. The final score was 358 points to 342 points.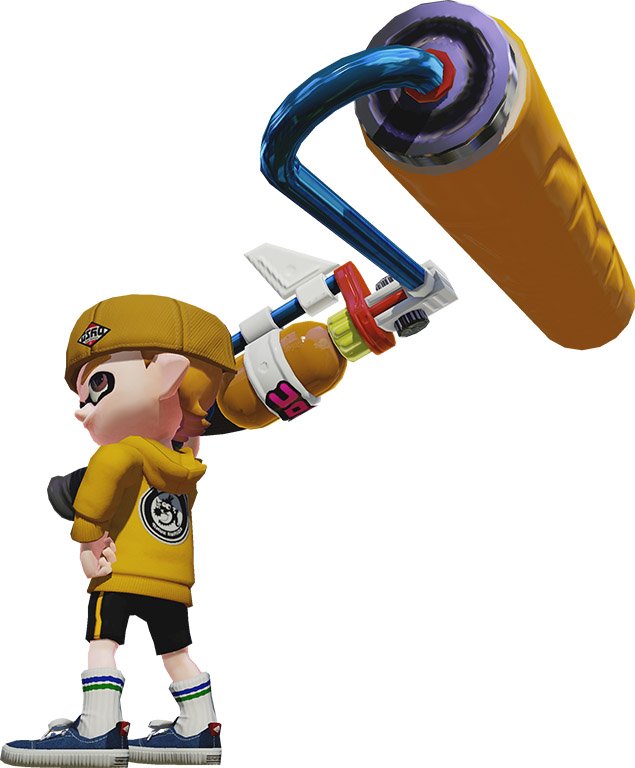 News leaked out of CoroCoro yesterday that the magazine has an upcoming collaboration with Splatoon with a new weapon and gear. We now have the first official art for the partnership, pictured above.