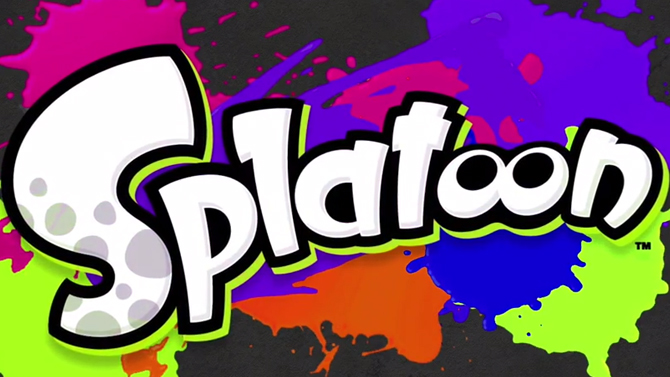 Thanks to dataminers NWPlayer123 and DrLilrobot, a little bit of new content from Splatoon has leaked. What was recently found appears to come from the game's 2.2.0 update.
To avoid spoiling anything, we won't be showing any specifics on the homepage. Head past the break for more details!
Splatoon's latest update has gone live. Version 2.2.0 can now be applied to the game.
If you need a recap of what's new with today's update, head past the break for Nintendo's patch notes. A whole slew of changes and adjustments have been made to weapons and more.
We recently told you about a few Splatoon plushies that will be coming to Japan in December. These will be based on Callie, Marie, Inkling Boy and Inkling Girl. Nintendo has now posted a few photos of the plushies on the Splatoon Twitter account, which you can find below.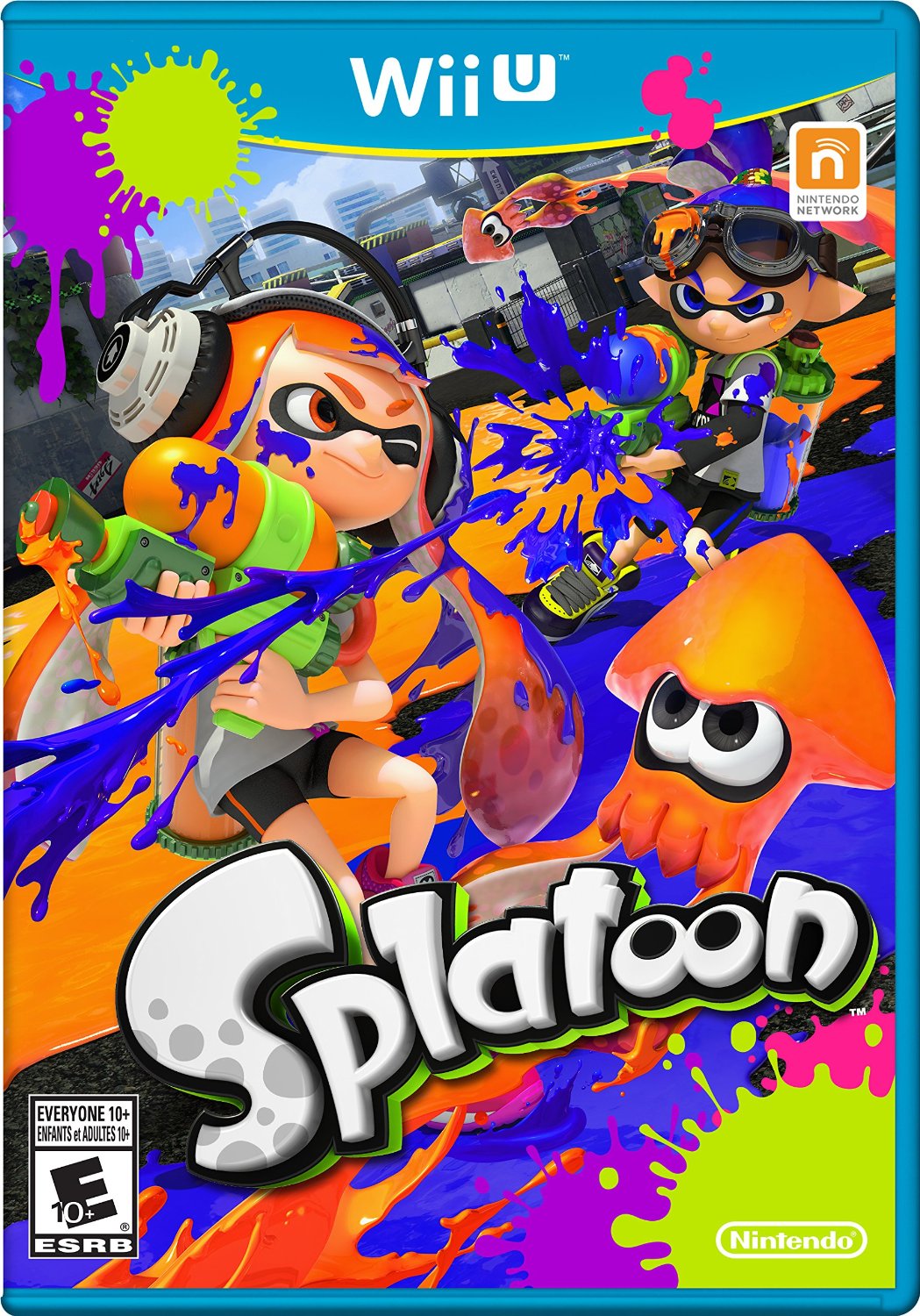 Walmart is selling an interesting "bundle" based on Splatoon. For $58, You can pick up a copy of the game along with an Inkling Boy or Girl amiibo. Head on over here for Walmart's listing.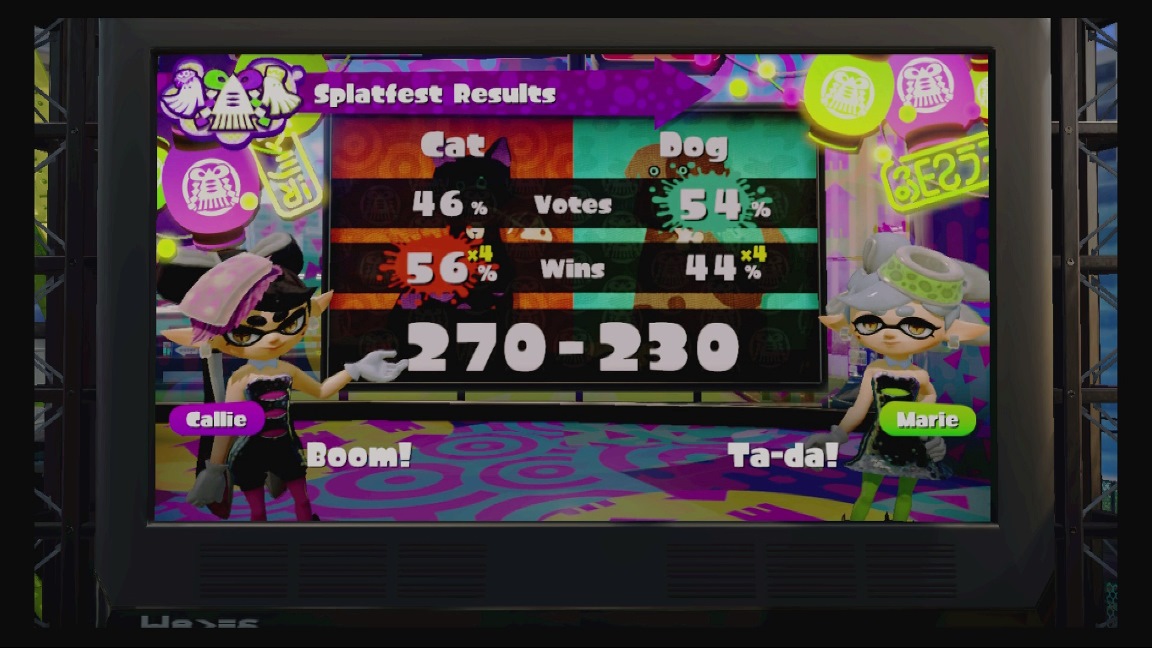 The results are in for Europe's sixth Splatfest in Splatoon. Thanks to an edge in wins, Team Cat managed to beat out Team Dog.
Those who sided with cats secured 56 percent of the wins. Dogs did have a slight edge in popularity, but that wasn't enough for them to come out on top.
The final score was 270 points for Team Cat and 230 points for Team Dog.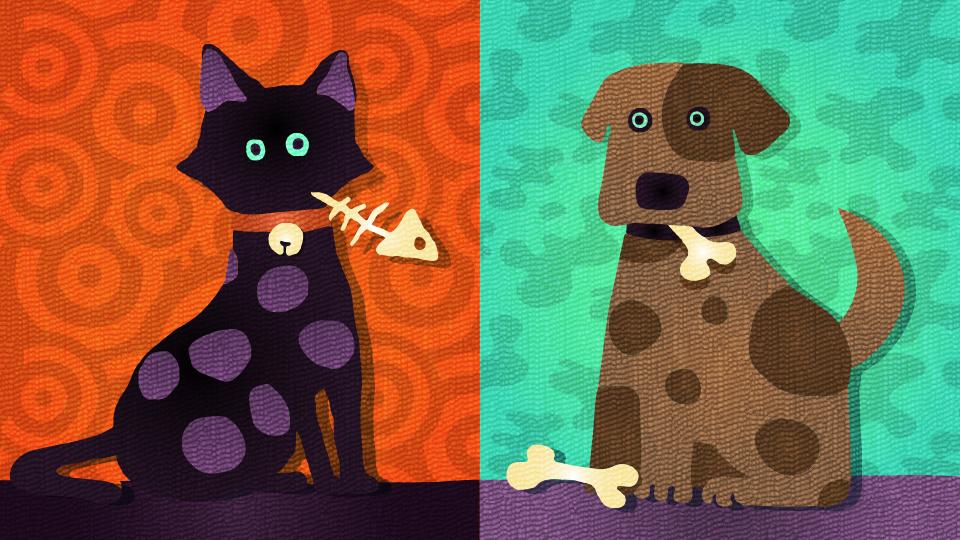 Splatoon's sixth European Splatfest is now up and running. This new competition will run for a full day, and the results will then be posted soon after.
In Splatoon's latest European Splatfest, players can either be on Team Cat or Team Dog. This was actually the very first Splatfest in North America.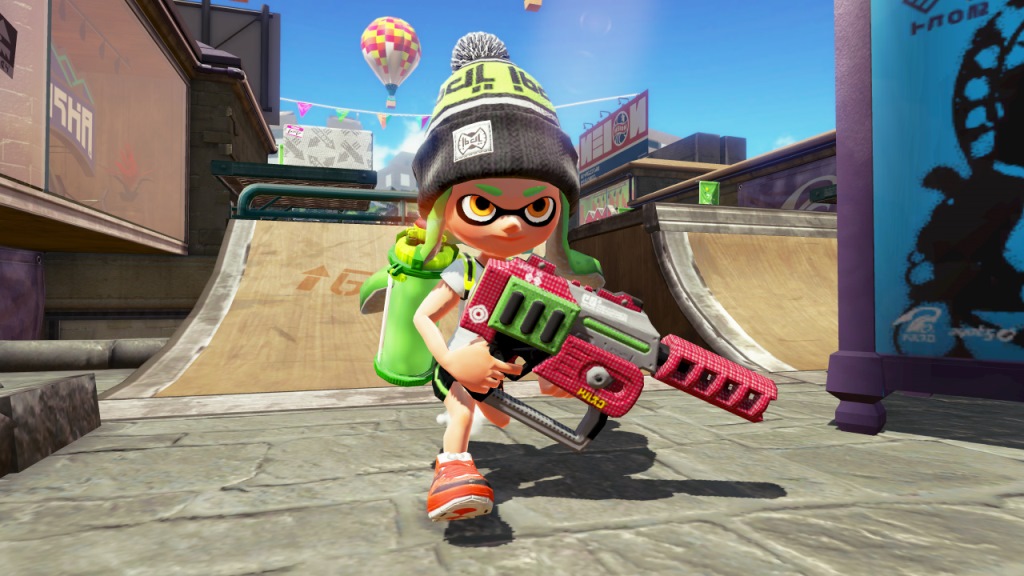 As was promised last night, Splatoon has been updated with another new weapon. Players can now begin using the Rapid Blaster Pro.
A sizable update will be coming to Splatoon next week, which makes a slew of adjustments to the game. This will be going live on Tuesday evening in North America and early Wednesday morning in Europe.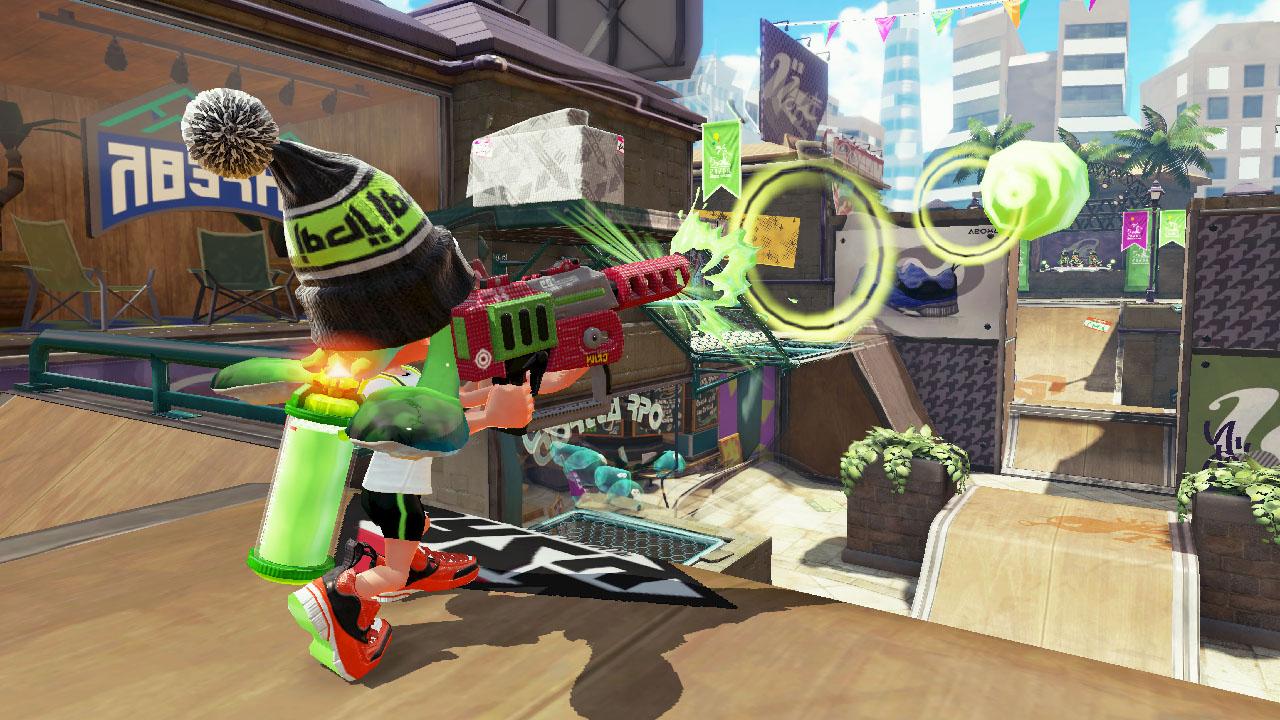 Later today, Splatoon will be adding the Rapid Blaster Pro. Get an early look at the weapon in the video below.

Earlier this week, we told you about plans to make plushies available based on Splatoon. Today, retailer Play-Asia has followed up with pre-orders. You can reserve each one here.
The various plushies are priced at $21.99 each. They'll be shipped on December 25.
Next week, Nintendo will be pushing out a new update for Splatoon: version 2.2.0. A number of adjustments are planned, several of which pertain to weapons.
There are a few videos up on Nintendo's Japanese YouTube page showing how weapons will be changed with the upcoming patch. We have them all below.