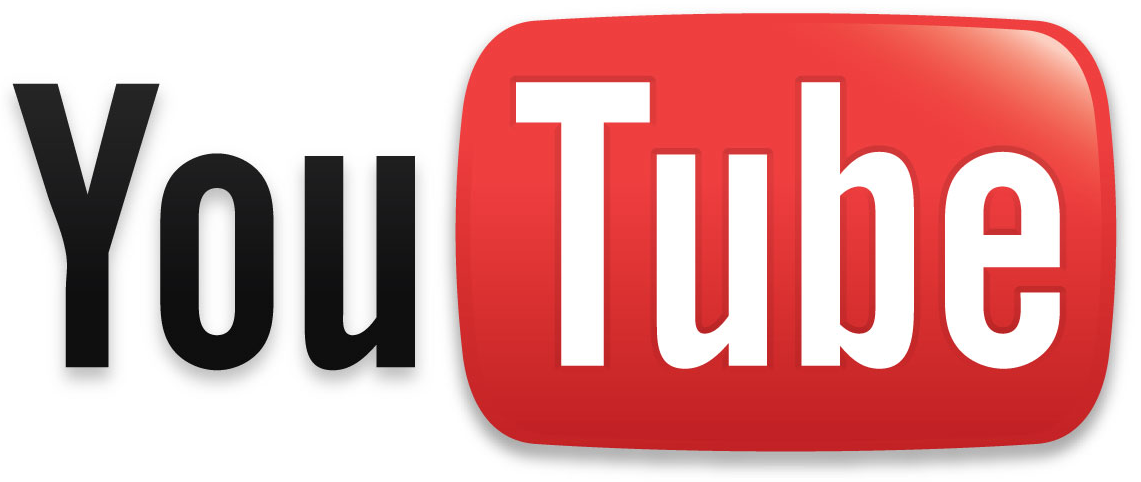 As was announced during today's Smash Bros. presentation, it's been confirmed that the Wii U game will be getting YouTube uploads for replays. A release date hasn't been announced just when. When it arrives, the feature will be free to use.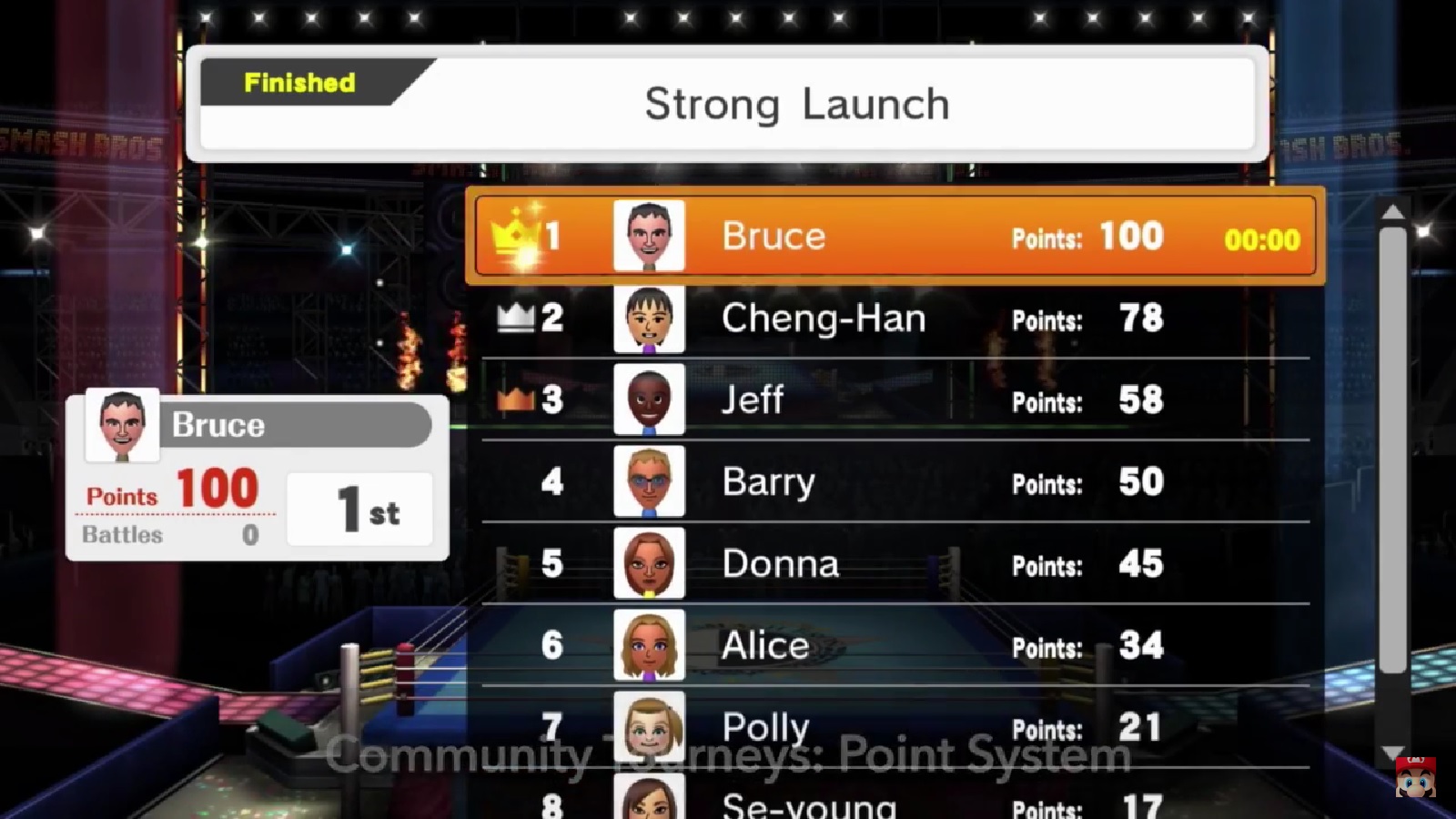 Smash Bros. director Masahiro Sakurai provided an update on the Wii U game's "Tourney mode" during today's presentation. Here's the latest:
– Compete for the highest amount of points in a certain amount of time
– Regular tournaments as well
– Both types have been finished with development
– Testing now
– Coming in August
Tournament mode will arrive in #SmashBros for #WiiU in August, with Community tourneys and Regular tourneys. pic.twitter.com/8rh8rWOYbW

— Nintendo UK (@NintendoUK) June 14, 2015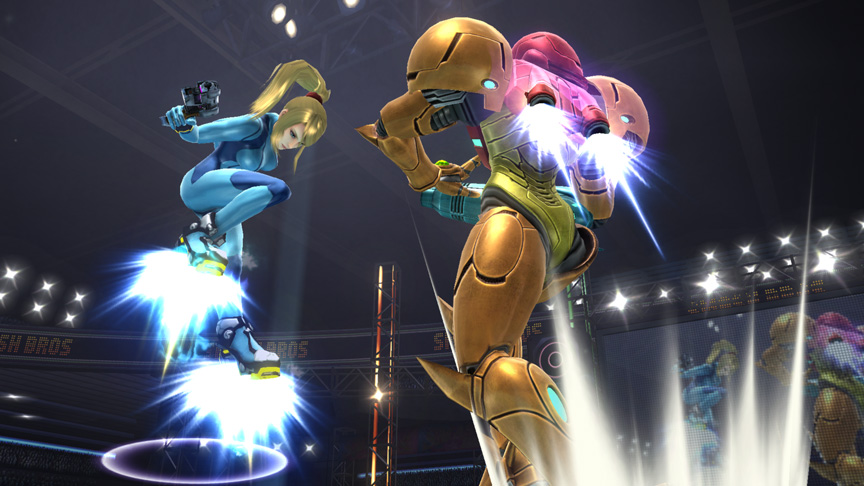 The Cutting Room Floor is known for its ability to unearth data and information from games that wouldn't be accessible under normal circumstances. In the case of Super Smash Bros. for Wii U, the site has found several lines of unused text that points to an unused feature in which users could upload videos to YouTube.
Here's the full lineup of text:
Convert the replay data into a video and post it? This requires a Google account.
(Note: This process may take longer than the duration of the replay.)
Cancel the conversion process?
Download?
Download complete. To see it, go to Í and then Í.
Download and save?
Replays you've downloaded can be found in the Vault.
By connecting to Nintendo Network, you can send your replay to friends or show it off to the world.
Whom do you want to share this with? Data will be sent to the following number of people: .
Is this OK?
Sent.
Mario Kart 8 lets players upload race highlights to YouTube, so I don't see why Smash Bros. wouldn't allow for the same thing. Is the text above from a scrapped feature? Or will the functionality be added in down the line via an update?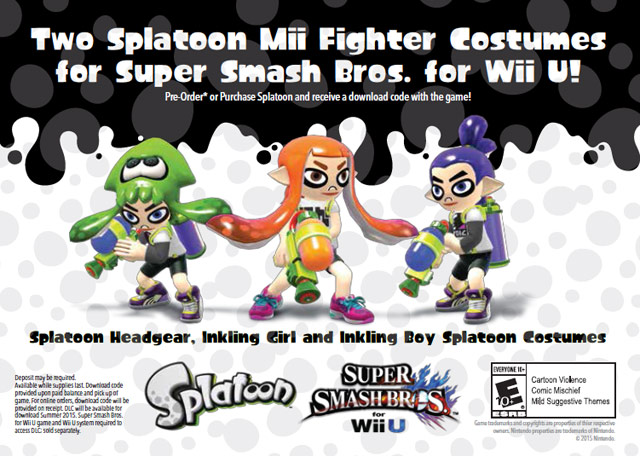 GameStop has updated its Splatoon product page with information about the Smash Bros. costumes offer. Those who pre-order Splatoon will receive codes for three costumes to use in Super Smash Bros. for Wii U.
The offer is valid both in-store and online. Orders can be placed here.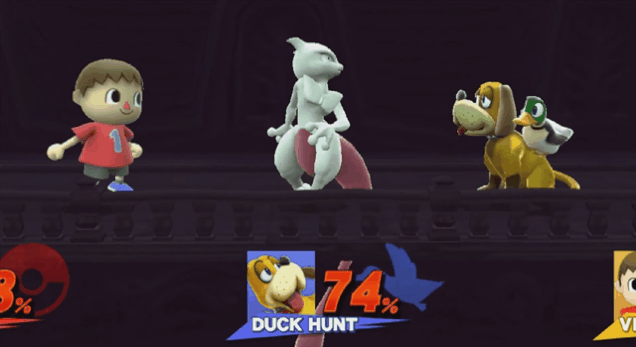 We've talked about the Mewtwo custom moves glitch in Super Smash Bros. a tiny bit, but now we have another video that showcases all sorts of craziness that ensures when you try it out in the Wii U version. There are really no words that can adequately describe what can happen, so I'll just let the video below speak for itself.
Accomplishing the Mewtwo glitch can be done by importing a Mii onto your system, viewing them in the character select screen, backing out, selecting Mewtwo, and choosing "random". Mewtwo will then take on the special moves of the Mii you viewed last. It can lead to a variety of scenarios!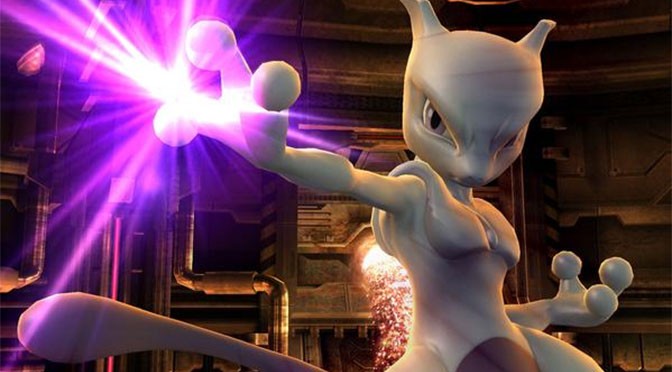 Yesterday, various reports surfaced about issues with Super Smash Bros. for Wii U after players downloaded the game's new Mewtwo DLC. Nintendo is already on the case though, and a patch is in the works to address all problems.
Issues come about when experiencing the single-player modes, and it's apparently not just limited to 10-Man Smash in Super Smash Bros. for Wii U. You may encounter a bug after trying out Classic, All-Star, Stadium, Trophy Rush, or Smash Run (for 3DS). If you play these modes after downloading the Mewtwo DLC and attempt to connect online, you may be unable to do so.
For the time being, Nintendo advises Mewtwo owners to avoid the aforementioned modes until the new patch has been released. Note that regular Smash, Smash Tour (for Wii U) and online play are unaffected by the latest bug.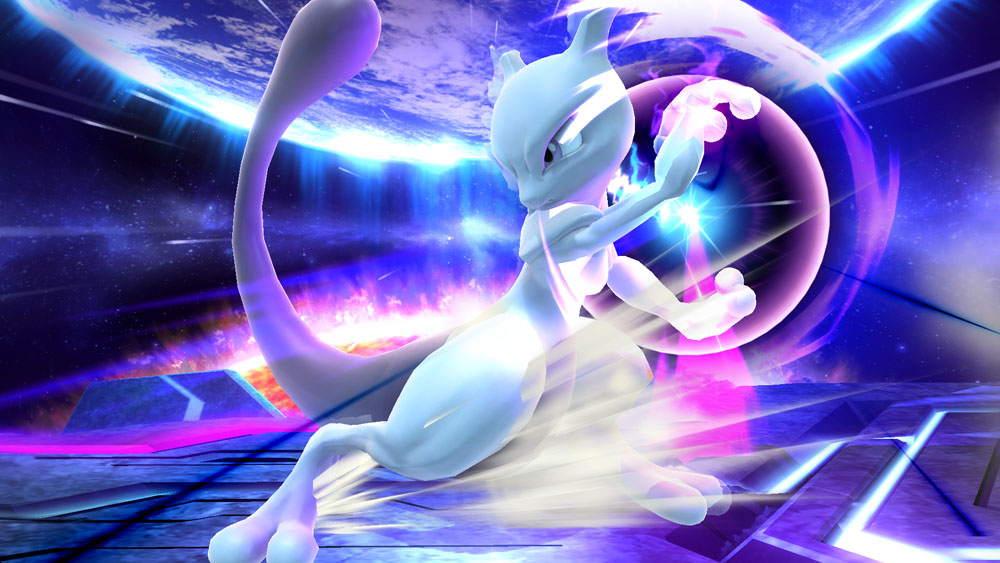 Some Smash Bros. players on Wii U are experiencing issues playing the game online after obtaining today's Mewtwo DLC.
The issue comes about for those who have cleared 10-Man Smash with all characters and then beating it again with Mewtwo. After doing so, they encounter a corruption of save data, which resets the overall GPS for the mini-game to zero. When these players attempt to play online, they receive the message: "You have been disconnected because of irregular save data."
Players will just need to be patient while Nintendo comes up with a fix. Fortunately, this problem only appears to be affecting the Wii U version of Smash Bros., so the 3DS edition should be safe.