Shinen Games has announced that their title Art of Balance Wii U is set to release in Japan on October 29 by ArcSystemWorks.
Another Shin'en game heading for Japan! Art of Balance Wii U will be released on October 29 in Japan by ArcSystemWorks.

— Shin'en Multimedia (@ShinenGames) October 22, 2014
Nexis Games has updated their community page with details for an upcoming 3rd party Wii U title named Pilgrim from Disintegration Games.
Here are some of the details we have gathered so far:
– game takes place over a 100 year period
– play through game as multiple characters related through lineage
– main objective is to pave way for future generations
– various RPG elements
Below is an excerpt from the Nexis Games community page;
Pilgrim has various RPG elements that create a solid foundation holding up its unique gameplay. As players level up, they grow in age and increase max health. After a certain level your health caps. The more you increase in age afterwards the lower max health decreases leading to only one inevitability. Death. While growing up is a key objective element in Pilgrim systematically accomplishing goals ideally within key moments before players let opportunities slip away. it will also increasingly work against players challenging them to make the right decisions under multiple circumstances across various amounts of time. Levels equate to generations, and players have a bucket list of objectives to complete in a fixed amount of years, however some generations are allotted different amounts of time. One generation could expect a lifespan of 30 years and another only 15 before natural death sets in. It all depends on the player. Its an interesting balance that adds a deal of strategy and depth enticing multiple ways to experience Pilgrim encouraging players to return to the experience over and over.

Players will combat dangers that impede your ability to survive forcing you to make decisions in the game to better protect your safety but not in traditional formats you might come to expect. In Pilgrim players suffer from health conditions such as heart disease and polio but such inflictions can be prevented if players are properly vaccinated or actively maintain healthy eating habits. Interestingly there is no map directing players and Pilgrim doesn't have a health bar displayed making things even more challenging forcing players to rely on visual clues and audible expressions to unlock their health status or preserve it by keeping an ear out avoiding a car coming from around corners dangerously.
Thanks to a rumor started via twitter, Nintendo might be getting ready to release a Remastered Classic. According to this twitter user,
"It's perfect to fill gaps in the line-up," and "You're gonna love it, but it's a Remaster," . This is apparently a source that has been correct in his predictions of other Nintendo titles in the past, NeoGAF credits him on predictions about Devil's Third for Wii U as well as Pokemon Omega Ruby and Alpha Saphire.
My mind is already spinning, What do you think it could be?
In a recent interview with gamestm, Masahiro Sakurai speaks to his passion for his upcoming title Super Smash Bro's for Wii U and 3DS.
"It really is a miracle," beams an ebullient Sakurai to the gathered room of journalists. "[We have] four of the most famous characters in the video game industry on the same screen battling each other. The only game that makes this possible is Super Smash Bros."

"And, just between you and me," he adds, leaning towards the crowd as if to whisper in the ear of each participant, "I'm aiming to make this the number one character game in the world."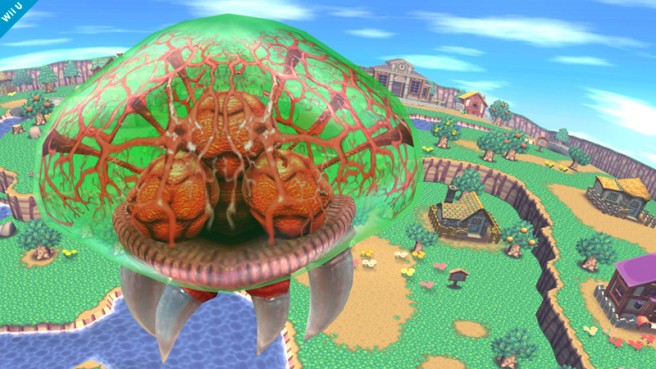 Another week, another update to the Super Smash Bros. Miiverse page. Today director Masahiro Sakurai showed off the return of the Metroid assist trophy. Sakurai posted:
An insatiable, unidentified extraterrestrial is targeting a certain peaceful town…!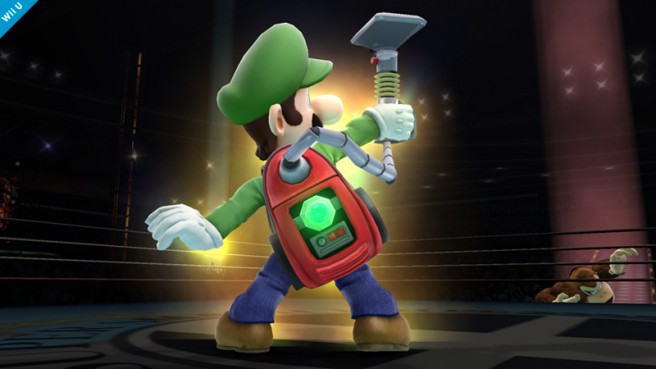 Super Smash Bros. series director Masahiro Sakurai posted the following on Miiverse:
Pic of the day. Luigi might be thinking, "Who would've thought I'd get to show off the Poltergust in Super Smash Bros.?!" Wondering if it's going to suck something in? Yeah, it probably will.
Seems like we've got the first look at this new entries' version of Luigi's Final Smash. Is it the same as his crazy, crippling move in Brawl? That's a Negative. Zone.