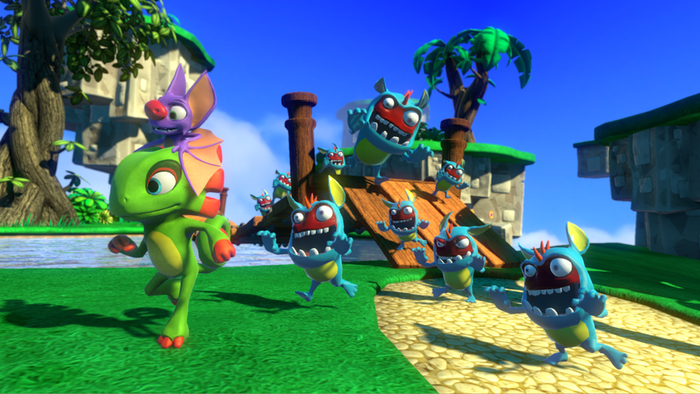 Speaking with Examiner, executive VP of sales at Nintendo of America Scott Moffitt spoke about the company's commitment to indie titles and developers.
Moffitt told the site:
"We've really been embracing the independent development community and there is a lot of really great indie content coming to our platform, more so than [before] on Wii or predecessor systems. Our eShop is stocked with great indie games, so we try to rotate them through and promote them from time to time with developer support."
Examiner also asked Moffitt if Nintendo will work with Playtonic when it comes time to promote Yooka-Laylee. Regarding this, he said:
"We've show a much more open stance to indie developers, so never say never.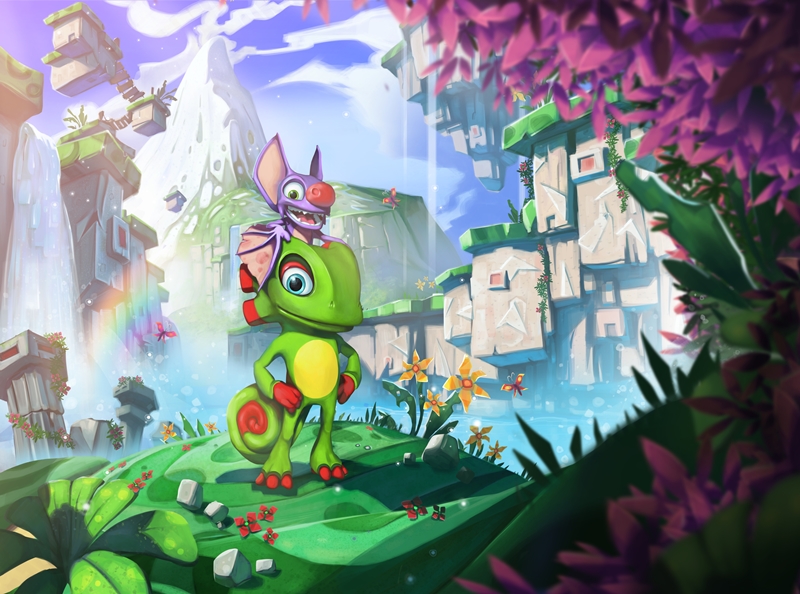 Update: Even though the MCV article heavily implies it, Playtonic have just released a statement on their website that there are currently no plans for a physical release. According to statements in the MCV article, it is however "being considered". Sorry about the confusion! We will keep you updated.
Talking to MCV, Yooka-Laylee developer Playtonic revealed that Team17 will be working closely with them and will assist them in getting the game released on both digital and physical storefronts. Team17 is perhaps best known for creating the Worms series. Currently, Playtonic is targeting an October 2016 release date.
Talking about the partnership, Playtonic studio boss Gavin Price said the following:
"Team17 has significant experience in making the most of releasing a game."

"Personally I feel it would be a great shame if after our great Kickstarter success, we delivered on our promise of a great game and then it underperformed sales-wise because we didn't have the knowledge, or made a mistake in the way we released or marketed the game.

"Thanks to our Kickstarter backers, we're on a really positive trajectory and Team17 is acting like a booster for us on top of that by handling non-game dev tasks."
Talking about releasing the game on Nintendo platforms specifically, Price reassured the team's commitment to a Wii U release, despite rumours that Nintendo's next system might be fairly close to release.
"Nintendo is not saying that much, it's all still very secretive – I wish I knew more. But there's nothing said that impacts any of our current plans. There's still plenty to look forward to with the Wii U, right now I don't foresee anything impacting us delivering that version."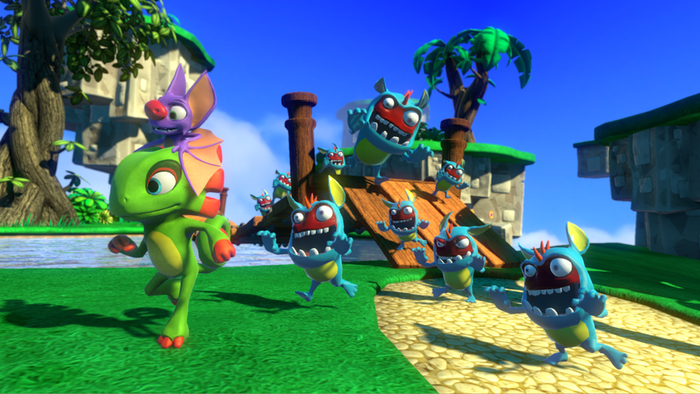 The latest Yooka-Laylee comes from Polygon, who sat down with Grant Kirkhope and Andy Robinson to discuss the 3D platformer. The two commented on topics such as not wanting to copy Banjo-Kazooie, taking inspiration (and elements) from Donkey Kong Country, and more.
Head past the break for a roundup of the Q&A. You can find Polygon's original piece here.
At E3 2015 this week, GameXplain sat down with Grant Kirkhope and Andy Robinson to talk about Yooka-Laylee. You can watch the full half-hour discussion below.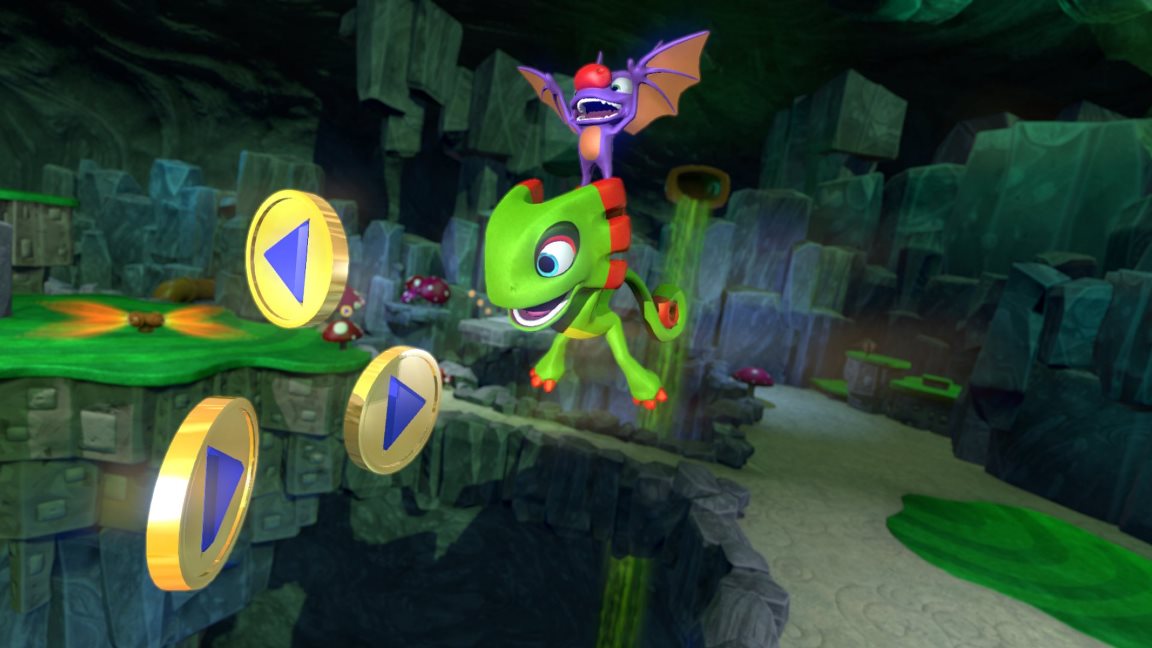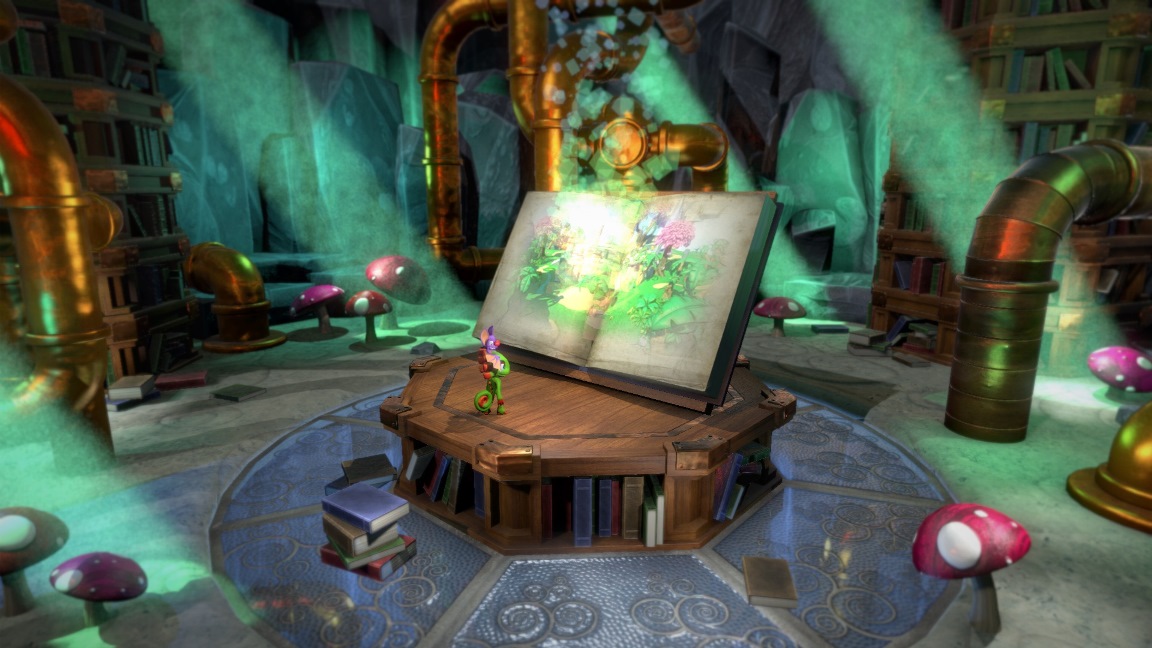 Nintendo World Report has put up a new interview with a couple of folks working on Yooka-Laylee. Check it out below.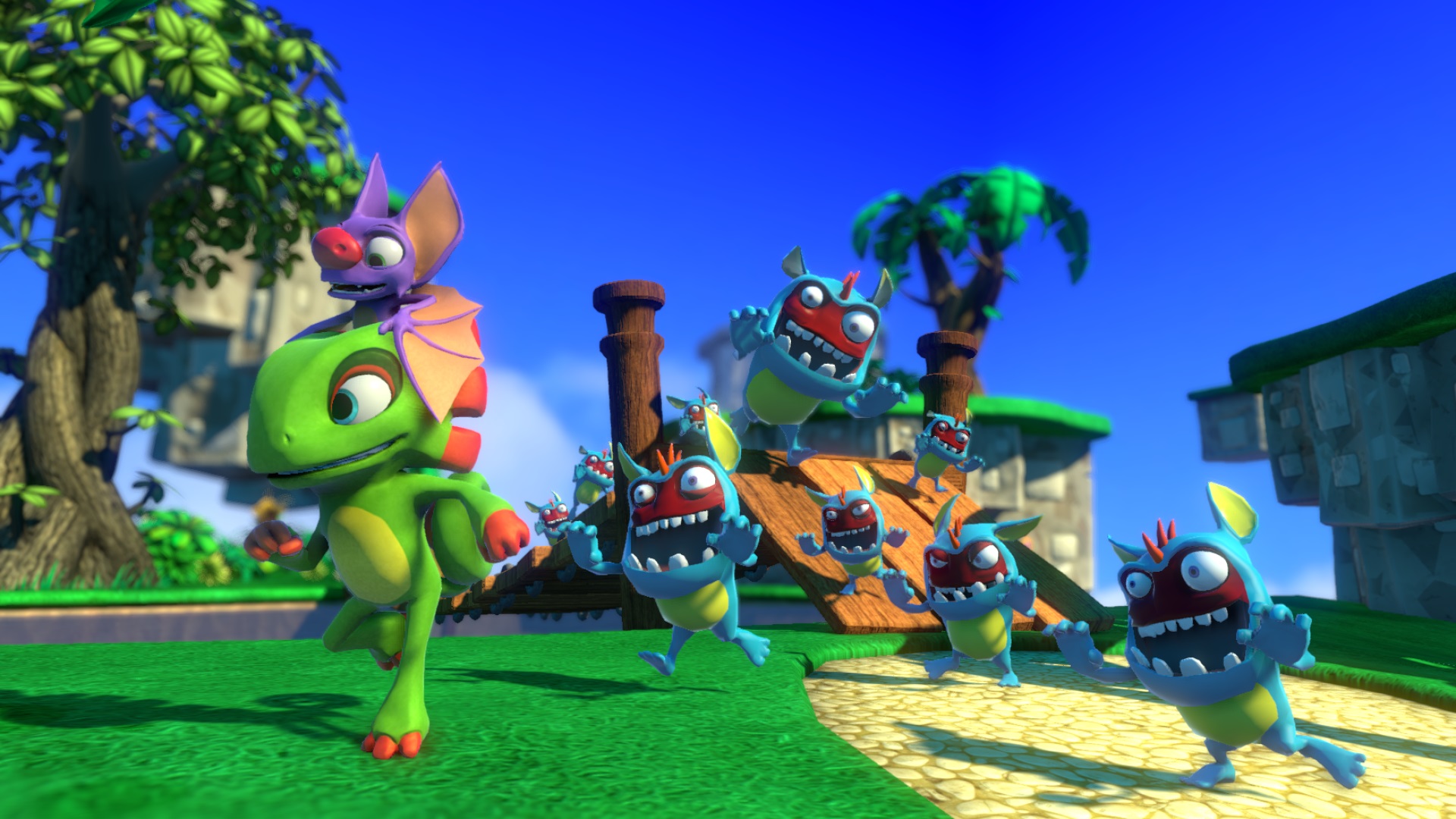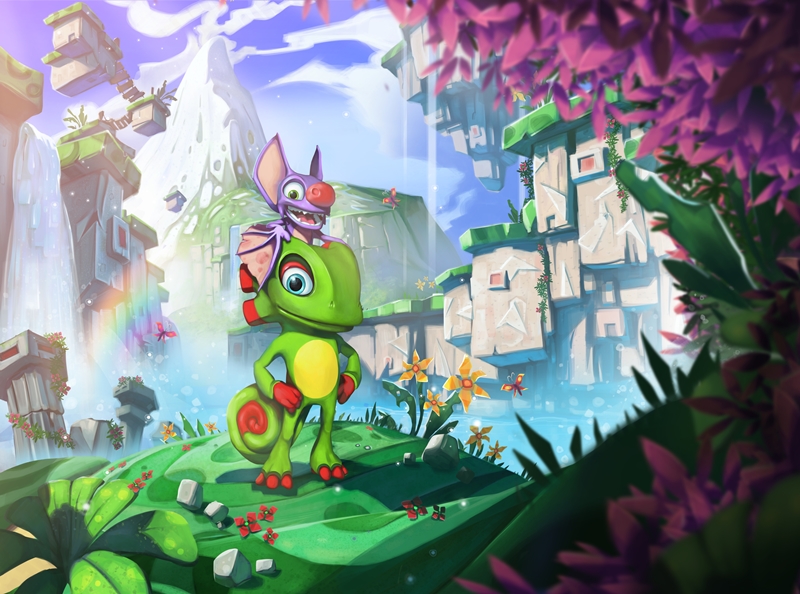 Playtonic's Yooka-Laylee Kickstarter will end in just 13 hours and on its final day, it also hit its final stretch goal. A total of £2 million has been donated by backers, which means that everyone who contributed money to the project will get the game's eventual DLC for free.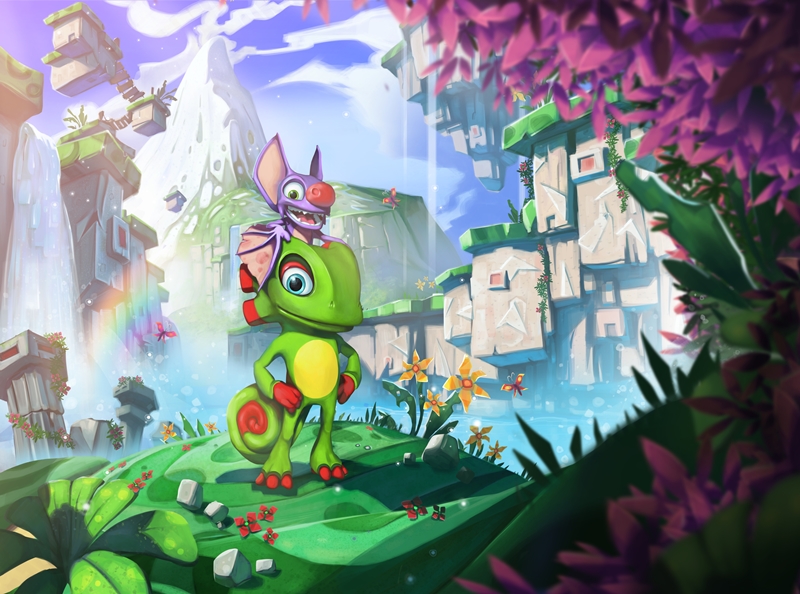 Playtonic shared three new screenshots from Yooka-Laylee today. Find them in the gallery below.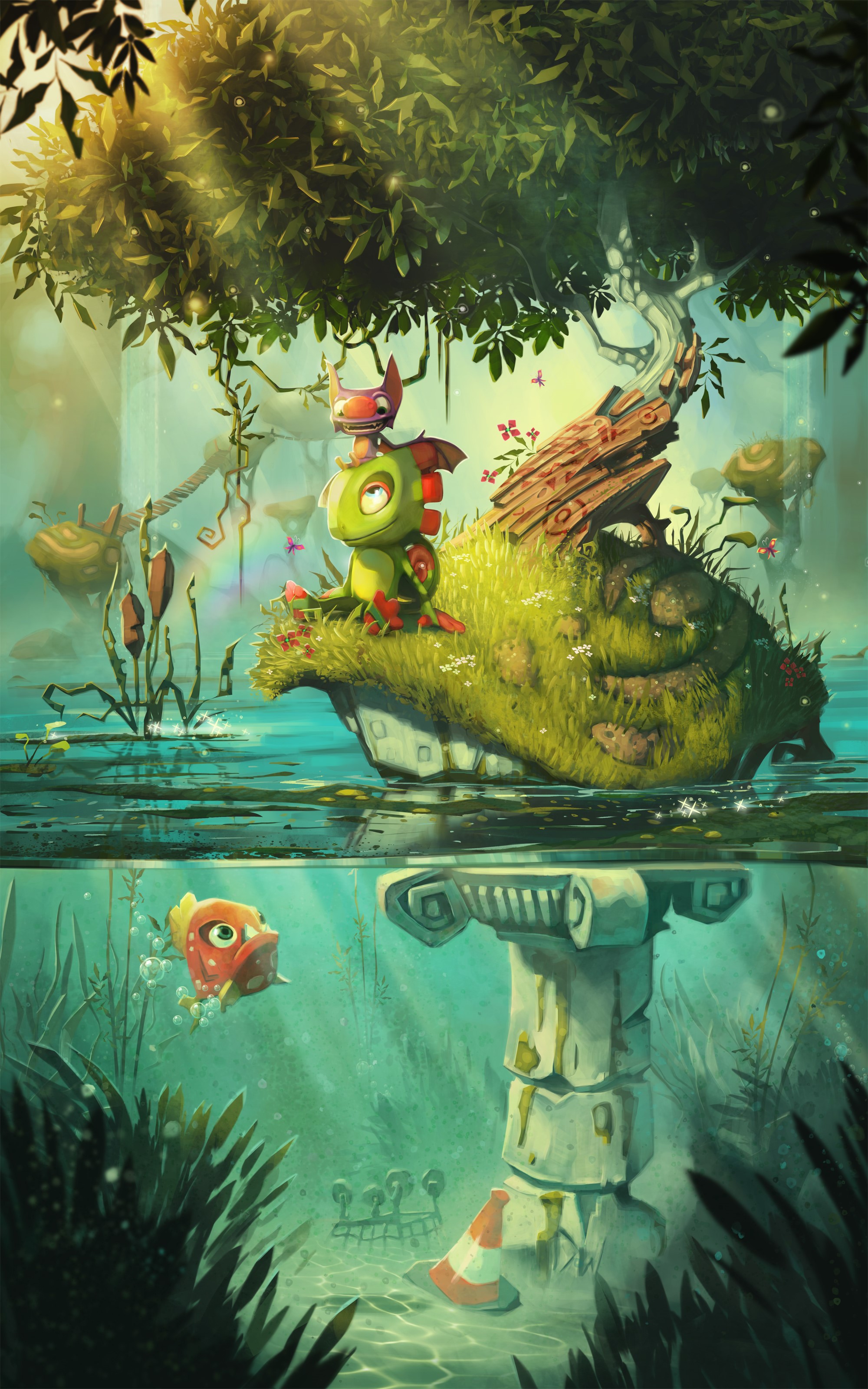 Playtonic posted a new piece of art from Yooka-Laylee today. You can give it a look above.
Additionally, IGN has a video/interview up with a couple of the developers as they play through Banjo-Kazooie and discuss what Yooka-Laylee is learning from that game. That can be found below.