It's largely thanks to Shigeru Miyamoto that Hyrule Warriors turned out the way it did.
Zelda producer Eiji Aonuma, speaking with Nintendo Life, said that the project was originally going to be "closer to a Zelda game than a Dynasty Warriors game". But Miyamoto "up-ended the tea table" and advised the team to go in the opposite direction.
According to Aonuma:
At first, when Hayashi-san approached me, he wanted to make this title closer to a Zelda game than a Dynasty Warriors game — that extended to having boss battles in the dungeons and [having] certain characters in the game. However, Mr. Miyamoto came along and up-ended the tea table, saying, "No, that should not be the case. What we're doing here is grafting Zelda onto the Dynasty Warriors experience." It was a reversal of the original proposal from Hayashi-san, which was adding elements of Dynasty Warriors onto the Zelda franchise. It ended up being the other way around based on Miyamoto's direction.
Yosuke Hayashi also said the following when asked further regarding the challenge of blending the two franchises together:
This relates a bit to when Mr. Miyamoto stepped in to overturn the tea table. It was really trying to strike that balance of making a game that Zelda fans will enjoy that is different from a typical Zelda game, that has enough elements that people will enjoy but also not losing Zelda fans. We ourselves are Zelda fans as well, so we had to ask ourselves the question of what is it that makes a Zelda game, and how many of those elements do we need to include. Up until the very end, we kept adding different elements to the game until we struck a balance that we were happy with.
Three different companies contributed to Hyrule Warriors to make the game possible. Omega Force and Team Ninja, two subsidiaries under Koei Tecmo, created the project directly. Nintendo also helped out in some capacity.
But what exactly was each company's function? We now know courtesy of producer Yosuke Hayashia, who divulged to ONM this month:
Omega Force were kind enough to create the "basic Dynasty Warriors style gameplay", Team Ninja made the "one-on one" and "boss battles" sections for us, and Nintendo gave us the "understanding required for the Zelda series". As we were using the Zelda IP, Nintendo did detailed checks at the beginning of development, but what really stood out from a developmental perspective was Nintendo's constant encouragement to "take a freer approach in the creation process".
Thanks to joclo for the tip.
It sounds like Koei Tecmo wasn't always planning on having Ghirahim and Zant playable in Hyrule Warriors. Youske Hayashi, one of the game's producers, told Game Informer this month that the team "originally thought of them strictly as enemy characters". However, Koei Tecmo ended up including Ghirahim and Zant on the roster "in response to people who wanted to try playing as them".
The addition of cuccos is another element that made its way into Hyrule Warriors thanks to fans. Hayashi teased, "They will appear during battle, and you'll have to play the game for yourself to see what will happen."
GiantBomb has published new comments from some of the folks behind Hyrule Warriors, including supervisor Eiji Aonuma and producer Yosuke Hayashi.
Much of the talk is from Aonuma, who discussed the game's origins, how it ties into rethinking Zelda's conventions, and more. He also left another tease about the new Zelda game for Wii U.
Check out some of the interview comments below. You can find GiantBomb's full piece here.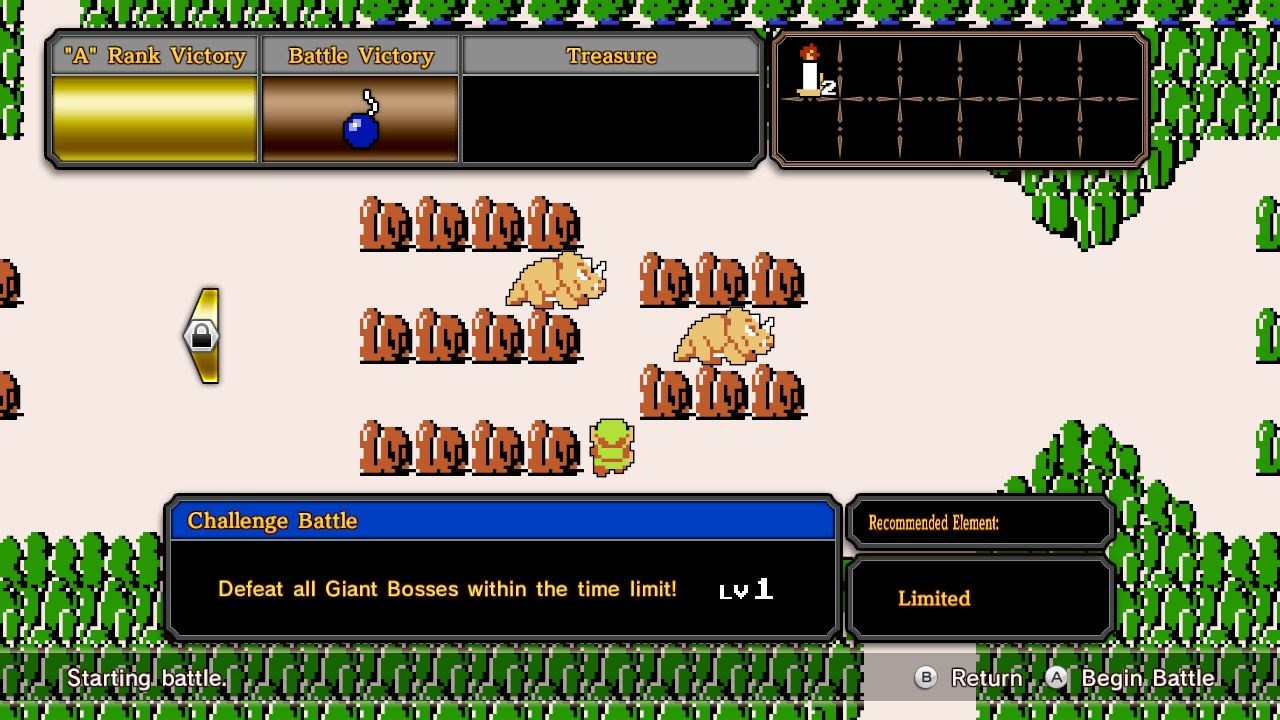 Hyrule Warriors does not have traditional online multiplayer. Yet despite the fact that there isn't a way to take down hoards of enemies with a buddy over the Internet, the game will in fact make use of some online elements.
It turns out that the game's Adventure Mode is where online connectivity comes into play – all through functionality called "Network Link". Producer Yosuke Hayashi explained to Game Informer this month how the feature works:
"The Adventure Mode features a 'Network Link' feature. This allows you to add a 'Link' to your maps whose level is based on other users' play data. If you come to this Link's aid and fight alongside him, you'll get access to special bonuses."
Hyrule Warriors' "Adventure Mode" was properly unveiled during last night's Nintendo Direct. This has players venturing through a recreated version of The Legend of Zelda's overworld map, with each block on the grid representing a stage with its own conditions that need to be cleared in Hyrule Warriors' world. New weapons and playable can be unlocked as you progress.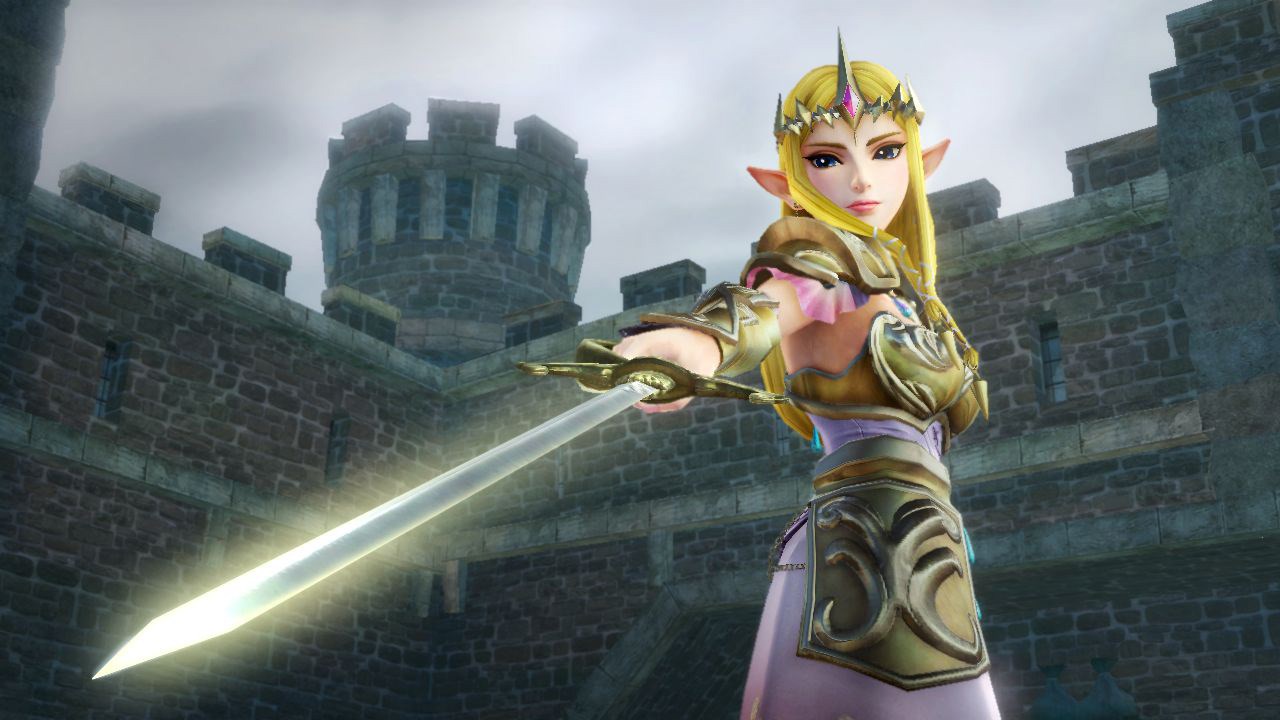 Yet another Hyrule Warriors interview has gone live, this time coming from MMGN. Producers Yosuke Hayashia and Hisashi Koinuma as well as supervisor Eiji Aonuma spoke about Zelda's role in the game, the large amount of freedom given to the development team, soundtrack, and more.
Excerpts from the interview are posted below. Head on over to MMGN for the full interview.
In a recent interview with Zelda Dungeon, Hyrule Warriors supervisor Eiji Aonuma and producers Yosuke Hayashi and Hisashi Koinuma discussed more about the new Wii U Game. Topics include original characters for the roster, a scrapped dungeon with traditional Zelda-like puzzle-solving elements, and more.
As usual, you can find the comments below. Be sure to check out Zelda Dungeon's full piece here as well.
Even more Hyrule Warriors details and developer comments have come out of this week's Famitsu. Once again, the information comes from producers Hisashi Koinuma and Yosuke Hayashi as well as Nintendo's Eiji Aonuma.
Here's the latest information from the magazine:
Koinuma on whether we'll see a similar selection of wide-ranging characters…
"Out of all the playable characters [in Hyrule Warriors], there are some surprising characters that made us say 'why did you pick this one?!'" added Zelda series producer Eiji Aonuma.
– Koinuma said Aonuma didn't have any requests for certain characters to be included
– Tecmo Koei took care of most of this
– He also joked that Hyrule Warriors has so many characters, that his own staff would get mad at him if he were to ask them to do something similar
– Hayashia said characters can change their weapons and have a completely different fighting style
– Weapon enhancements and character growth systems included
– The Fire Rod-type item seen in the trailer isn't from the Zelda series
– If a rod like that existed in The Legend of Zelda, we wouldn't be able to use it in the same way
– Weapons and other important in Hyrule Warriors are acquired through treasure chests
– Hayashi also said that the iconic treasure chest opening animation has been prepared for all of the playable characters
"This is actually a very valuable scene [in The Legend of Zelda]. And this also applies to Hyrule Warriors." – Aonuma
– According to Hayashi, The Legend of Zelda games have very high-quality boss fights, and if Tecmo Koei were to try emulating something similar, they wouldn't stand a chance
– Bosses will instead have a Warriors touch by having instances where you'll face a bunch of smaller enemies to charge up your meter, then unleash a special attack on the boss
– There will also be more Zelda-like features, such as strategically using items that can be found around stages to take on the boss
Message for the fans…
Koinuma: "We plan on having Hyrule Warriors' first playable demo at E3 this year. With E3 being the opener, we'll be releasing more and more new information afterwards, so please look forward to it!"
Hayashi: "After watching the trailer that will be shown at E3, it would make us happy to know that you guys will get a better idea of what we're trying to do. We'll sequentially reveal the other playable characters, so don't miss it!"
Aonuma: "I believe it's safe to say that this title was born as one of the answers from thinking of a new The Legend of Zelda game. By all means, we'd love to have as many people possible enjoy this game."
Siliconera has translated more quotes from Famitsu's Hyrule Warriors interview featuring commentary from Zelda producer Eiji Aonuma and Tecmo Koei producers Hisashi Koinuma and Yosuke Hayashi.
All three discussed how the game came to be a bit more further, confirming elements such as how this is the first time that Omega Force and Team Ninja are working together. Aonuma also shared an interesting comment having stated, "I wanted Tecmo Koei to make a Zelda game that I can't make."
Read on below for the latest roundup of Famitsu interview bits.
Siliconera has translated parts of Famitsu's interview with the developers behind Hyrule Warriors. Supervisor Eiji Aonuma, producer Hisashi Koinuma, and producer Yosuke Hayashi discussed the game's origins in-depth. You'll find translations from the interview after the break.