A message from Capcom CEO Kenzo Tsujimoto outlines some fairly ambitious plans for the company over the next five years, not the least of which is their plan to hire at least 100 new development staffers every year. The goal? To improve the strength of the team at Capcom and the quality of titles put out in order to build a stronger brand and make more money.
"Our next objective is to provide to as many people as possible a variety of products that take full advantage of Capcom's vast amount of content," he said, noting that certain games– Monster Hunter 4 in particular— performed excellently over the past year while others– Resident Evil 6 comes to mind– did not.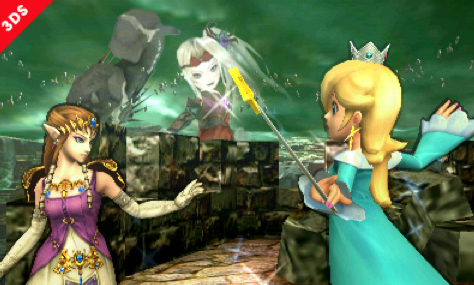 Along with the screenshot, Sakurai passed on the following message via Miiverse:
Pic of the day. This is definitely not a friendly girls night out…
Along with today's screenshot, Sakurai passed along the following messages on Miiverse, including some new gameplay details:
Pic of the day. There are many changes being made to attack and defense options for grabbing edges. In this picture, Link is actually trumping Mario's grab.

Some other changes include:

– Air time and accumulated damage will determine your period of invincibility while hanging on an edge.
– Grab controls will no longer be affected by whether you have above or below 100% damage.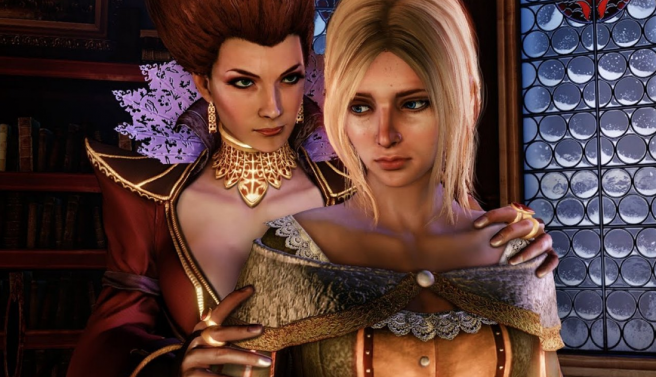 Shadow of the Eternals has had quite a tumultuous development cycle, ending in its indefinite delay last September. Today, we've heard that the project isn't properly "dead", but we shouldn't expect anything new to come out about it any time soon. This statement from the dev team was released on their forums earlier today:
We'll be continuing to upgrade and keep the forums running and we're taking a look at where the SOTE project is at, potential options and directions for the future as well as going over lessons learned from the campaigns.

We very much intend to keep the project alive and get back to production but please understand that there probably won't be any major news or update for a while yet. We've got a lot of work ahead to understand the options available to us going forward and to do the best thing by the game.


---
Splinter Cell is a series that has had its ups and downs, with the latter coming primarily more recently for the franchise. Splinter Cell: Blacklist wasn't the most well-received game in the world and it didn't meet sales expectations, so Ubisoft might be thinking a bit about where to go with the games going forward:
---
"[With Splinter Cell,] we haven't got the luxury of Assassin's Creed where we know our formula; we're still evolving. If you look at them, there's no two Splinter Cells that are the same. They've all evolved and adapted. That, to me, is what makes it really exciting. We're getting closer to what that game is, and maybe it isn't necessarily about Splinter Cell being a 15-16 million Call of Duty-type best-seller. Maybe it's just about it being the best Splinter Cell that it can be."
– Splinter Cell animation director Kristjan Zadziuk
---
Via OXM