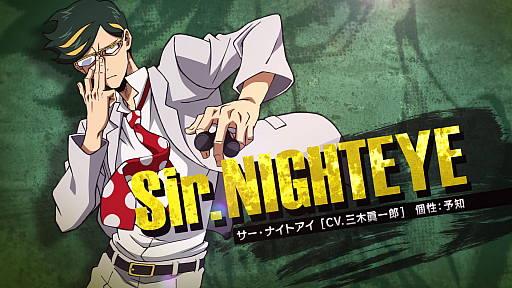 A new video has arrived promoting Sir Nighteye from My Hero: One's Justice 2. The following is an excerpt about the character:
Mirai Sasaki, also known as Sir Nighteye, is a Pro Hero and Mirio Togata's mentor. He was also a former Sidekick and was considered to be the brains of All Might. He Employs Mirio Togata and Izuku Midoriya for his internship at his agency the Nighteye Agency.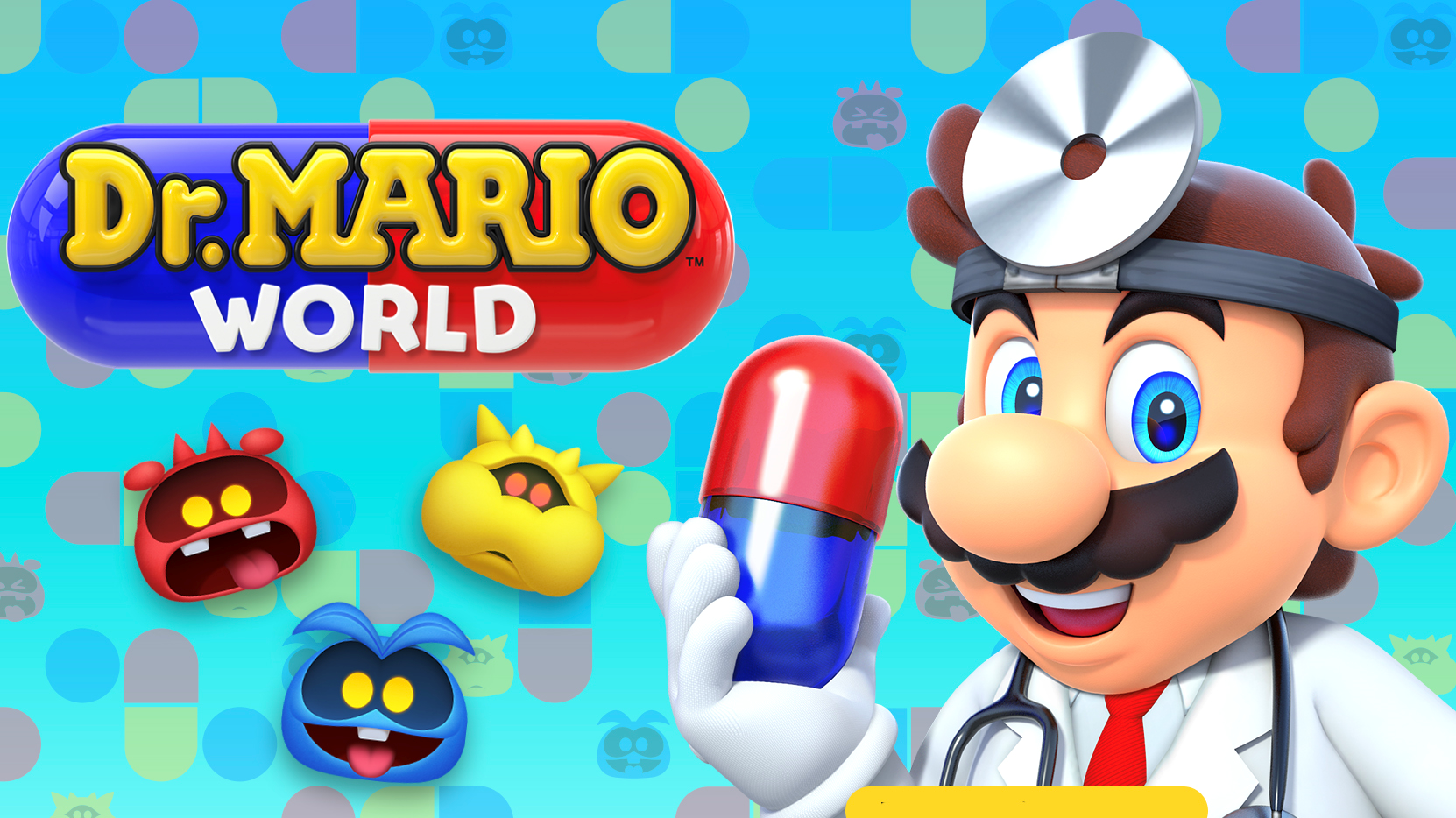 In the latest batch of updates for Nintendo's smartphone apps, it would seem Dr. Mario World is also in the running, with an update available for iOS and Android players bringing the app's version to 1.3.0. Players can look at the patch notes and changes below:
Added a Daily Booster stage that can be played every day
Added a useful stage mode item, the boomerang.
Adjusted the number of diamonds required for some items.
Fixed bugs.
Made other minor adjustments.
To replace the Daily Gift, we will add a special stage where you can earn coins and doc tokens every day.
We will add a new item that can be used in stage mode. Along with this addition, we will also adjust the number of diamonds required for some existing items.
We will change the lineup under Special Packs in the shop.

An update is now available for Fire Emblem Heroes, bringing the version number to 4.3.0. Players can experience the following changes per the patch notes:
Combat Manuals can now be compiled from Divine Codes using the new Compile Combat Manual feature.
Forma units from the Hall of Forms events can now be made into allies with the new Forma Soul items.

The Compile Combat Manual feature is being added. You will be able to compile Combat Manuals using Divine Codes.

Divine Codes (Part 1): These can be used to compile Normal Combat Manuals. Tap Allies, Compile, then Normal to view the list of paths. Choose the leftmost Combat Manual on the path you wish to unlock. You may set down any path you like, and switch to another path at any time.

You receive 1,500 Divine Codes (Part 1) when you enter the Compile screen for the first time.

Divine Codes (Part 1) appear as Tier Rewards in Mjölnir's Strike. From Mar. 2, 11 PM PT, they will also appear as Rank Rewards in Aether Raids and Tier Awards in the Arena.

Divine Codes (Ephemera): These can be used to compile Limited-Time Combat Manuals. The type of Ephemera available will change with each update. In Ver. 4.3.0, the Heroes whose Combat Manuals can be compiled with Divine Codes (Ephemera 3) are listed in the in-game notifications.

New weapon skills and weapons to refine are being added

Laid-Back Blade for Gray: Wry Comrade

Jubilant Blade for Tobin: The Clueless One

Veteran Lance for Jagen: Veteran Knight

Thunderhead for Olwen: Righteous Knight

Aether Resort is being updated

Three new songs from the Fire Emblem: Thracia 776, Fire Emblem: Radiant Dawn, and Fire Emblem: Three Houses games are being added to the Concert Hall.

Mjölnir's Strike is being updated

The following mechanism's level cap will increase: ・ Dökkálfar Briar: up to level 4

Additional Heroes via Heroic Grails

The following Heroes may be summoned using Heroic Grails:

Travant: King of Thracia

Itsuki: Finding a Path

Other Changes

The quest completion counter shown above Quests & Missions on the Home screen will no longer include completed Feh Pass Quests for players who are not subscribed to the Feh Pass.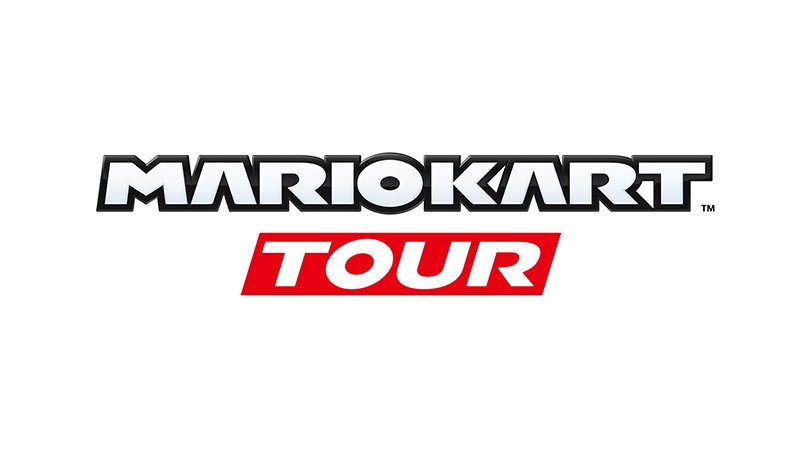 A new update is now live for Mario Kart Tour, bringing the version number to 2.0.0. The update is live for both iOS and Android devices, and players can see the following changes from the patch notes below:
Added support for racing against players from around the world via multiplayer. This service is scheduled to become available on March 8th, at 8:00 PM PT.
Added a camera feature. Using this feature during a race allows you to freely move the camera around your driver as they automatically steer. Use it to view the action from different angles!
Made other adjustments and addressed known issues to improve the overall gameplay experience.
Additional details: this update will become mandatory on March 8th/9th 2020.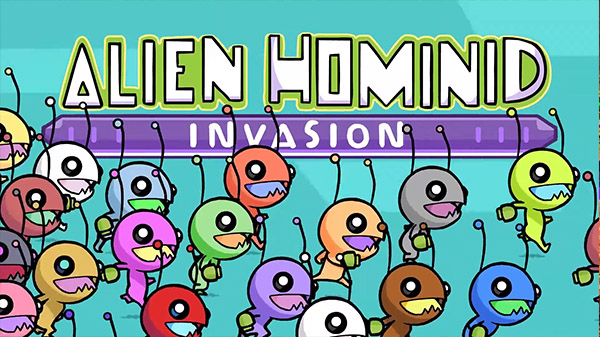 New game footage has arrived for Alien Hominid Invasion. This title comes from The Behemoth, the same team that brought us the popular Castle Crashers, and you can take a look a small intro from them along with the video below:
Alien Hominid Invasion is a co-op run 'n' gun packed with chaos, mayhem, and a whole lot of explosions. Beam down to invade randomly-assembled neighborhoods and face the unending swarm of enemy Agents!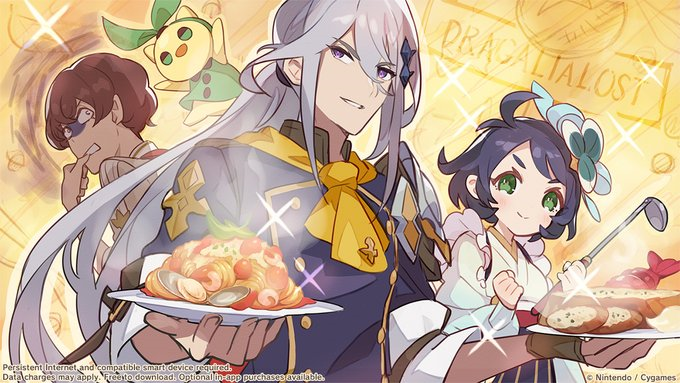 Along with the featured image above, the Dragalia Lost team is celebrating the latest event by giving out 1200 wyrmite to all players. The following message was shared by the team about the gift, giving details on eligibility and how to claim it:
A Gift of 1,200 Wyrmite!

We're sending a gift of 1,200 wyrmite to all players to celebrate the ongoing A Dash of Disaster facility event!

This gift will be sent to all players who started playing before

1:00 AM, Mar 05, 2020

.

You can claim it from your goodie box for up to seven days after it's received. If the gift isn't retrieved within seven days, it will be lost.

Thank you for playing Dragalia Lost.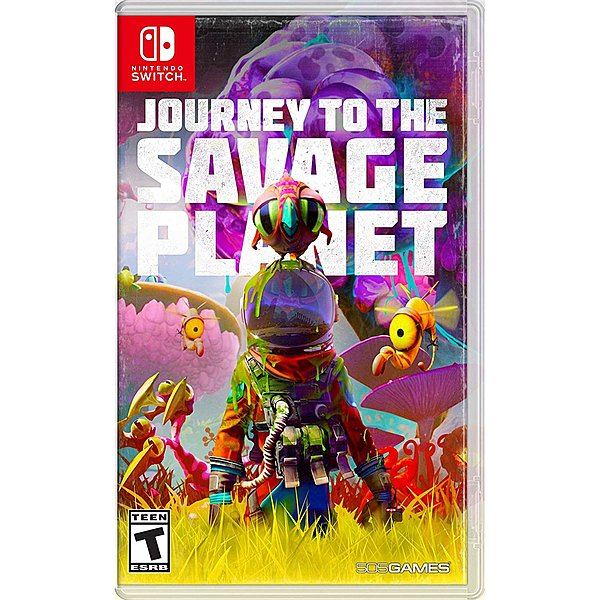 Numerous ratings have popped up in several locations in the last few months, but finally we have a cover art found on popular retailer Play-Asia. You can see the listing for the game here. It is also worth noting that a US ship date of June 30th of this year is attached to the listing, but whether that is a concrete window or simply a placeholder remains to be seen. You can see the overview and trailer for the game in some of our previous coverage.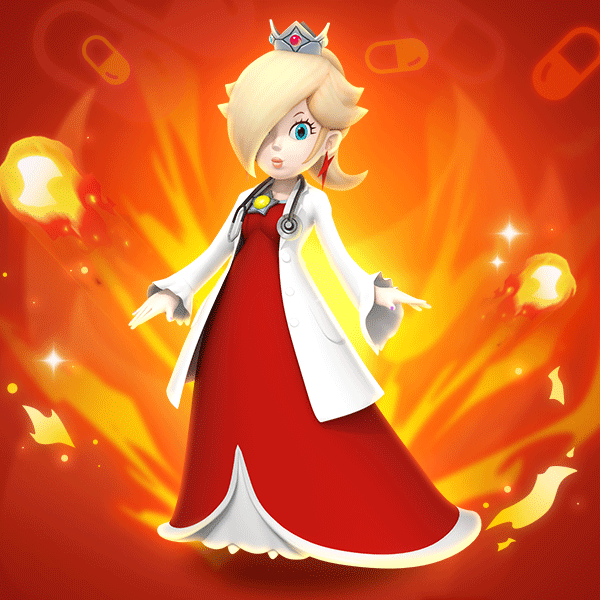 Another character has been announced for Dr. Mario World. Players can enjoy seeing Dr. Fire Rosalina added to the game, with one of our viruses having this to say about the auspicious occasion:
Red: "The second new doctor coming Mar. 5, 1 AM PT is Dr. Fire Rosalina! Red's the best, believe me. So why was that other guy wearing green even though he had fire powers? Blue said they're complementary colors on the color wheel or something."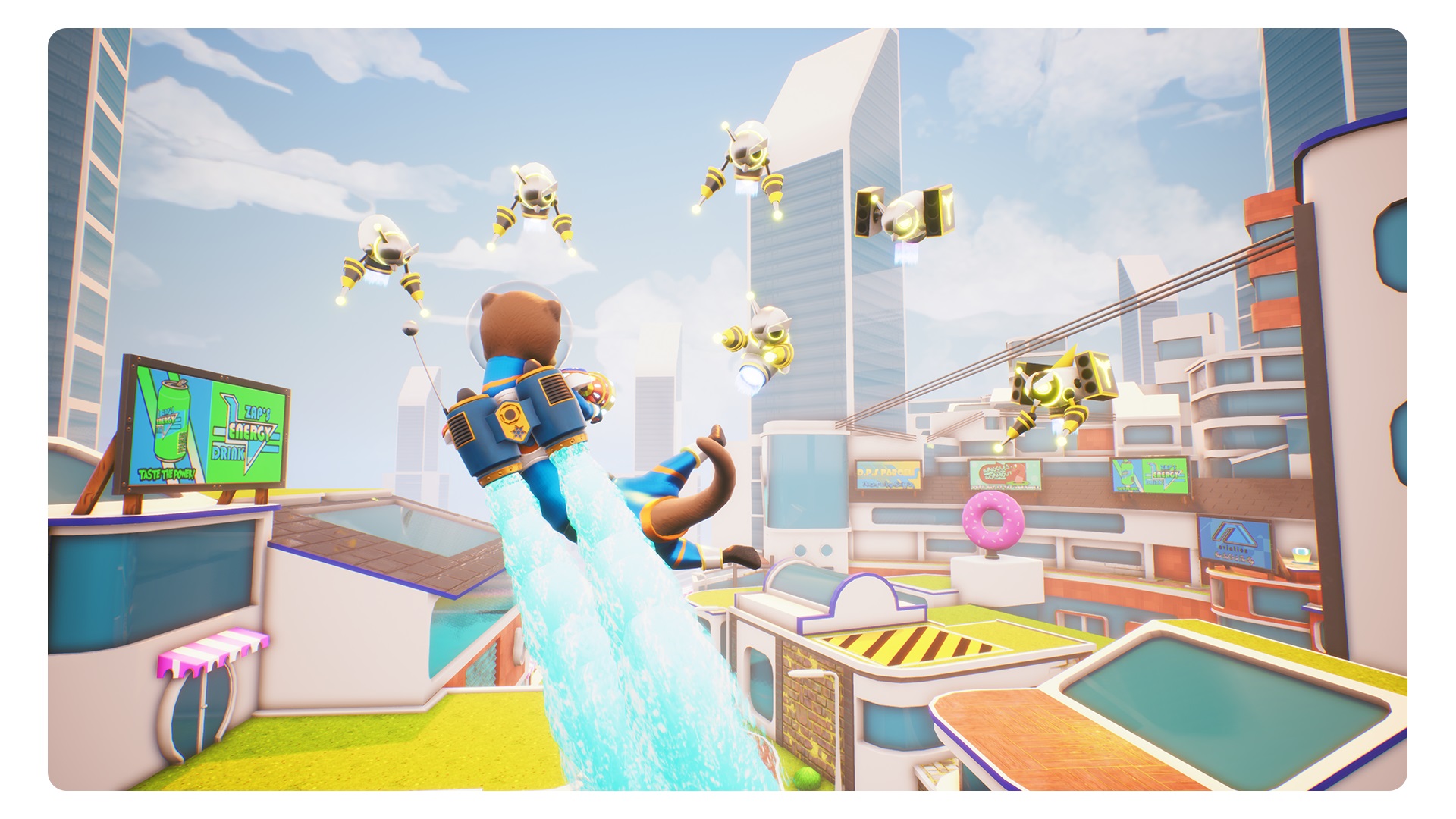 An updated trailer was recently released for The Otterman Empire, letting fans know that the game would release "very very very soon" on the Switch. The game was originally announced last November, and you can read our original coverage along with seeing an overview of the game here. You can take a look at the trailer itself, below: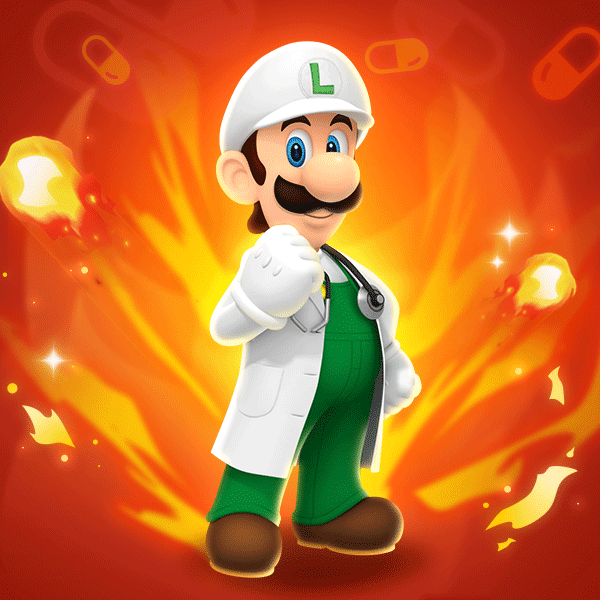 Dr. Mario World will soon see the addition of Fire Luigi to the list of Doctors in game. One of our lovely viruses had this to say about the new addition:
Blue: "Allow me to humbly introduce a new doctor appearing Mar. 5, 1 AM PT! It's Dr. Fire Luigi! Just two months after his big brother arrived, he's turning up the heat! Guess it took him quite a while to find a Fire Flower. Please take it easy on me."