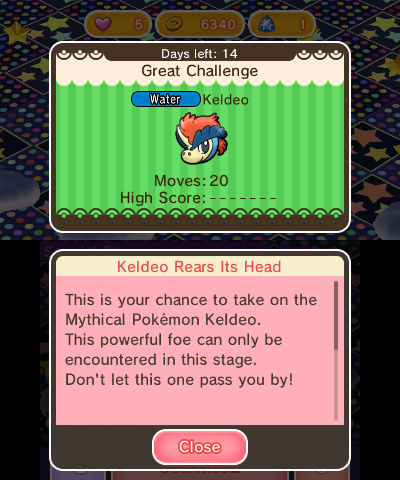 Unova's Mythical Water and Fighting type Pokémon is now available to be caught in Pokémon Shuffle! Once you check in to Pokémon Shuffle, Keldeo will be made available right away after a quick update. Whether you're able to catch Keldeo or not, the first time you clear the stage you'll be rewarded with 5,000 coins. This is a pretty huge reward considering the average battle gives you around 300 coins.
Keldeo will be made available until April 6th, 2015.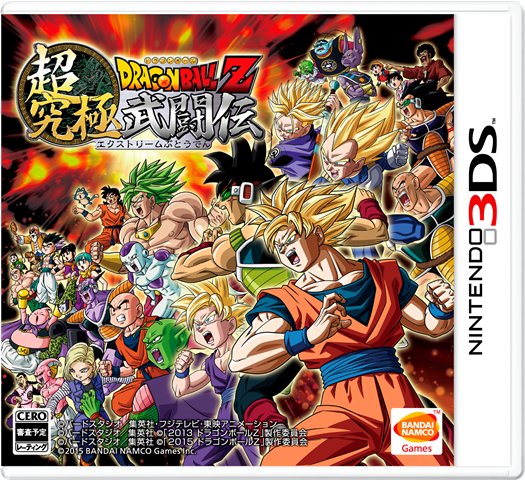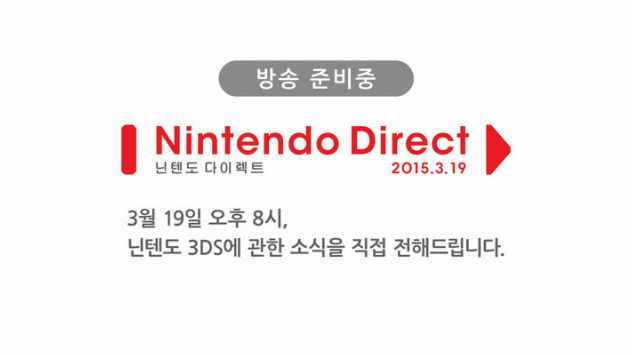 Nintendo of Korea's site has a date set for a new Nintendo Direct heading their way March 19th. With the recent Xenoblade themed Direct in Japan, and now this Nintendo Direct for Korea, one could speculate we have a new Direct heading to other regions sooner rather than later. The last Nintendo Direct held in North America was back on January 14th, so it seems about right that a new Direct would be right around the corner, if this is any indication.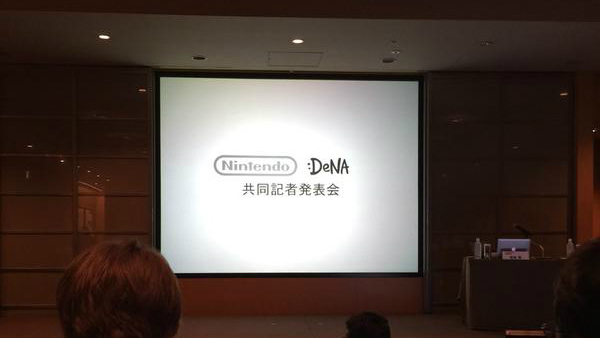 UPDATE: 
• It seems that Nintendo will be conducting business with DeNA. Nintendo buys 10% of DeNA (equates to $181 million), and DeNA buys 1.24% of Nintendo.
• Nintendo will begin to develop smartphone games with DeNA, with a multi-platform social gaming network to launch in the fall of 2015. Will be released worldwide.
• A press release by DeNA has just been released discussing the capital alliance. You can read it here
• Nintendo IP will indeed be brought over to smartphones, but these are not ports. DeNA will be handling original games based off of the IP.
• New Nintendo platform codenamed "NX". More info next year.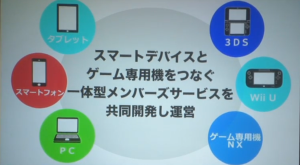 • English slides of today's business and capital alliance announcement are up now. You can find them here
Watch the conference live here:
---
DeNA, one of the largest mobile platforms in Japan, is set to have a joint press conference today with Nintendo at 5PM JST (about an hour and fifteen minutes from now at the time of this writing). No information has been given on this sudden conference or what this is even about. The conference will be streamed to YouTube, but no links are allowed to be made public at the moment. According to this tweet, it seems a link to the live stream won't be made readily available until it starts. The conference is set to last about 60 minutes.
The fact that Nintendo is doing a joint conference with DeNA makes you wonder what will be discussed during this conference. Satoru Iwata has stated multiple times that they have no desire to bring their IP to mobile platforms, so it'll be interesting to see what transpires once the conference begins. Maybe we'll get a look at an official Miiverse app, or something related?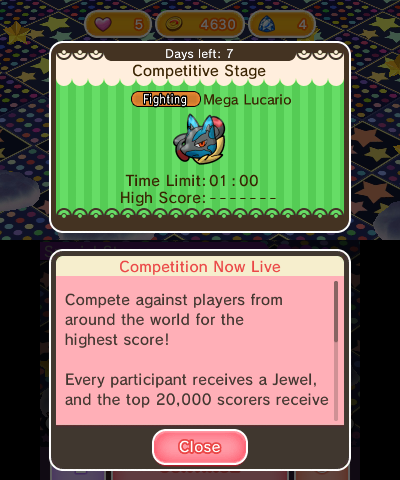 Pokémon Shuffle has been delivering new events every week since its launch, allowing players to catch the likes of Mew, Kyogre, and Rotom. This week is no different.
If you go to Check In on Pokémon Shuffle, you'll be given the chance to face Mega Lucario. This one's a little bit different, as once you defeat Mega Lucario, you'll be awarded with the Lucarionite and a Jewel. There is one catch, however: Only the top 20,000 players in the west and 50,000 in Japan will be able to receive the Lucarionite for their Lucario (Lucario can be obtained through the special EX stages). As of this writing, we don't know if the Lucarionite will be given by any other means, so Check In as soon as you can!
The Mega Lucario event will run for one week only.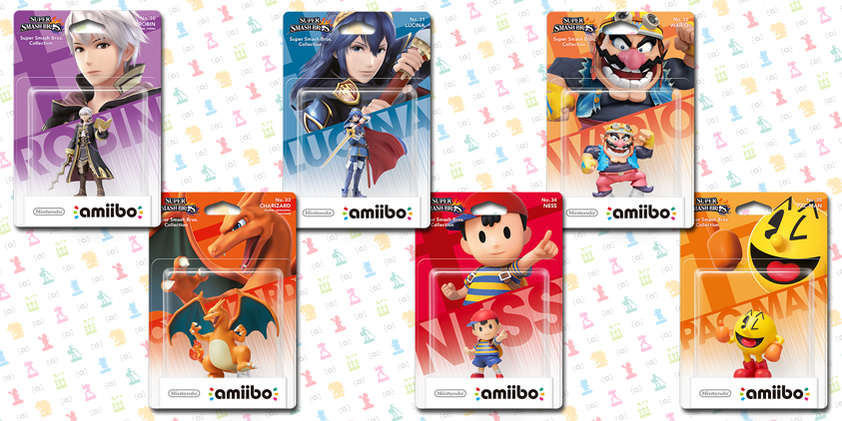 In Australia and New Zealand… Yes, still no date for the always bereft United States, but we remain hopeful that sooner or later we'll get an official date on a Smash wave for the first time since Super Smash Bros. Wii U released way back in November (we probably won't).
Nintendo of AU/NZ just tweeted that on April 25th, Australia and New Zealand will be receiving Wave 4 of the Super Smash Bros. line of amiibo. Wave 4 includes Robin, Lucina, Wario, Charizard, Ness, and Pac-Man.
These amiibo – Robin, Lucina, Pac-Man, Wario, Charizard & Ness – will be available in AU/NZ on 25th April! pic.twitter.com/NmxDxmTcWh

— Nintendo AU NZ (@NintendoAUNZ) March 13, 2015
So far the US is currently the only region without a solid release date. So, the usual.
Do note that there are also no preorders available ANYWHERE for this wave, which makes you wonder what kind of a mosh-pit is sure to ensue in retailers once people get word that they've released. There is certainly still time for preorders to happen, but if prior waves are any indication, preorders have usually begun soon after the release of a new wave, and we still haven't heard a thing regarding wave 4 other than "they're coming" from a Nintendo Direct way back in mid-January.
Are you planning on picking any of Wave 4 when they slowly but not so surely release? Let us know below!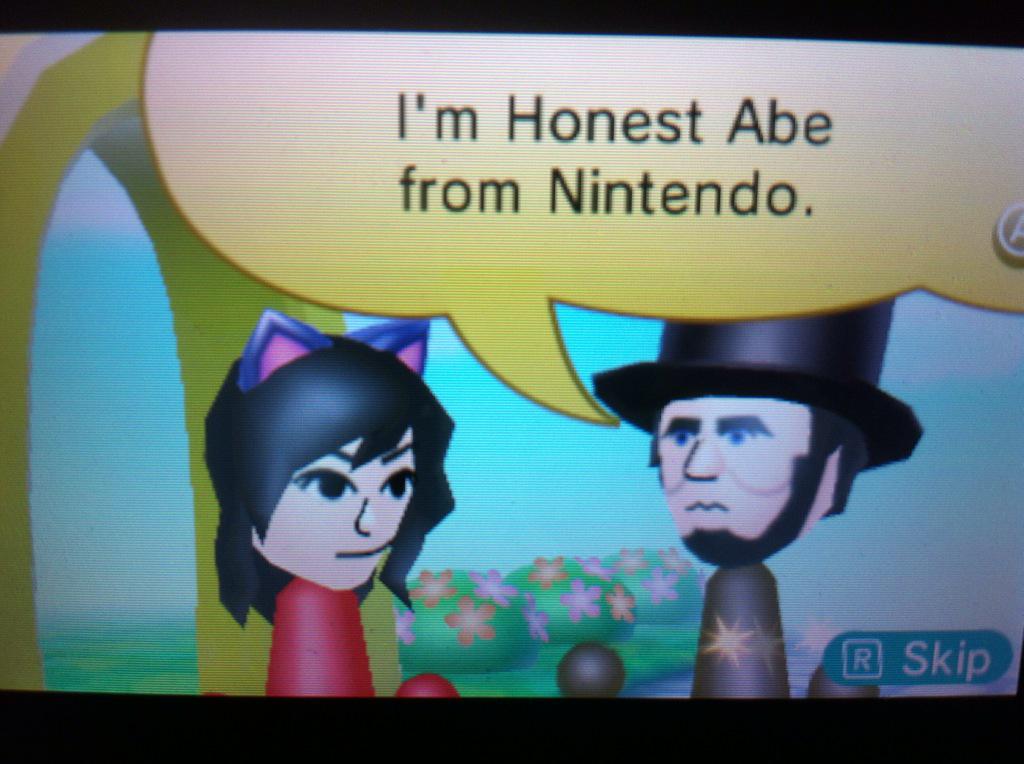 With the release of Code Name: S.T.E.A.M., Nintendo is currently sending out an Abraham Lincoln Mii via SpotPass with the name 'Honest Abe'. Check your 3DS if you're not on it to see if you have that blue light, and go to your Miiplaza to see and receive the 16th president of the United States and our defender from aliens!