The upcoming Super Mario line of amiibo, which launches March 20th, brings Toad alongside Mario, Peach, Bowser, Luigi and Yoshi. We've known for a while that Captain Toad would have amiibo functionality, and that Toad would be connected, but we never knew HOW it would work. Well, Nintendo just released this quick video to show off what it's like once you scan in the lovable character.
Those that haven't had the chance to play Captain Toad yet and are excited for the upcoming Super Mario amiibo line now have more incentive than ever to pick it up. Also noted in the video, Japan has the Captain Toad: Treasure Tracker amiibo bundle now dated for a March 26th release. No word yet on the bundle launching west. You can check out the boxart here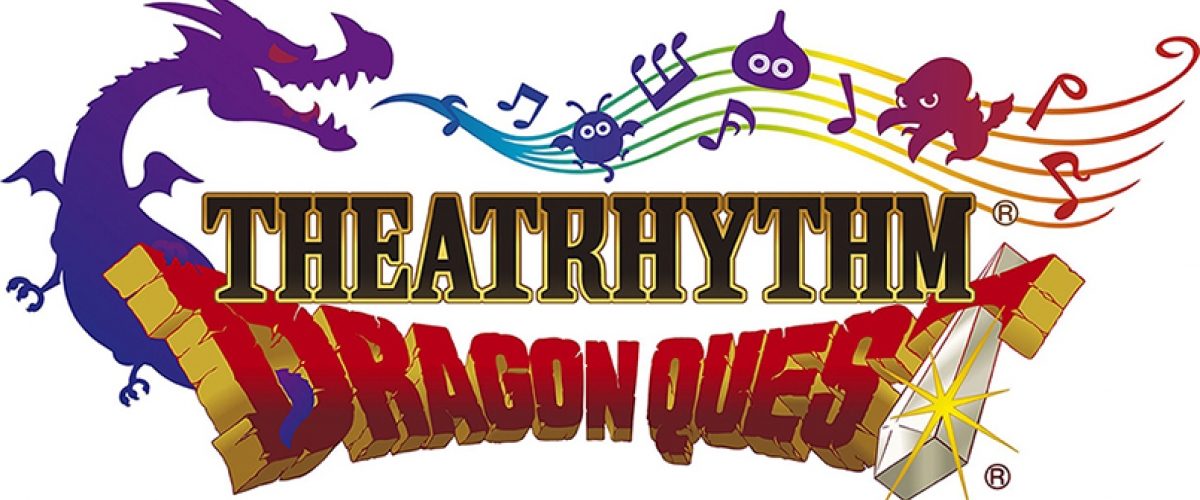 According to a report from Famitsu, it seems that, unlike Theatrhythm Final Fantasy: Curtain Call, all Theatrhythm Dragon Quest DLC will be free. Yes, all.
For those that are a fan of the series, and an admirer of all the compositions that make up and accentuate Square Enix's games, you know this is exciting news and a great way to play through all of your favorite tracks and gorgeous pieces of music.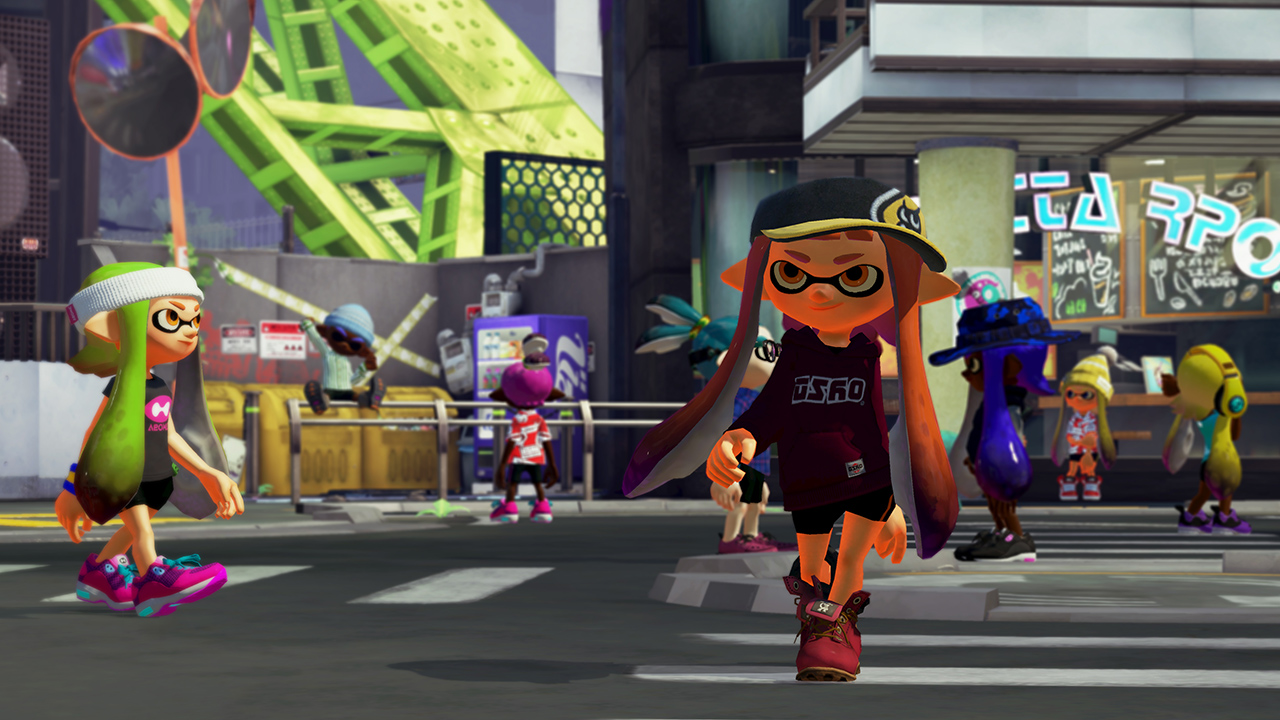 Just a few days ago we reported that a retailer in South Africa had a few listings up for amiibo for the upcoming Splatoon. The amiibo listed had both "Boy" and "Girl" versions, plus a "Squid" edition that would be bundled with the game. Though nothing has been made official from Nintendo, it seems Splatoon's eShop page makes mention of the usage of amiibo, further giving this evidence merit. Now though the amiibo compatible could very well be those previously released, it certainly makes you think if Splatoon-based amiibo really may be on the way. I, for one, certainly welcome the notion of having a Splatoon amiibo line.
@GoNintendoTweet Kinda strange right? Guess the South African retailer was right. #Splatoon #amiibo pic.twitter.com/Yl9xcOlkdw

— Dakota (@dakotam00) March 10, 2015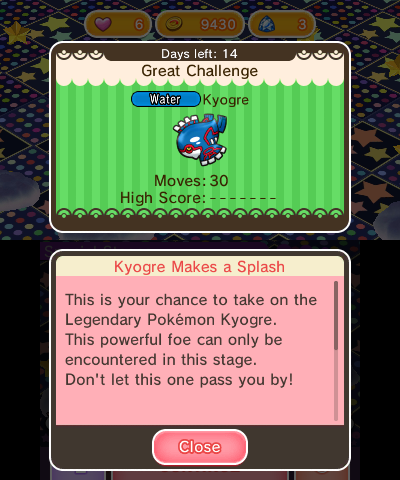 Third generation legendary Kyogre is now available for capture in Pokémon Shuffle when you check in. This special event to catch Kyogre will last until March 23rd, so get it while there's still time!
Another thing to note, since the launch of Pokémon Shuffle, we've had a previous event in which you could catch Mew for the first three weeks following Pokémon Shuffle's release, but it seems as though the chance to catch Mew has now been prolonged by two weeks. If you haven't been able to catch Mew yet, now you have another shot!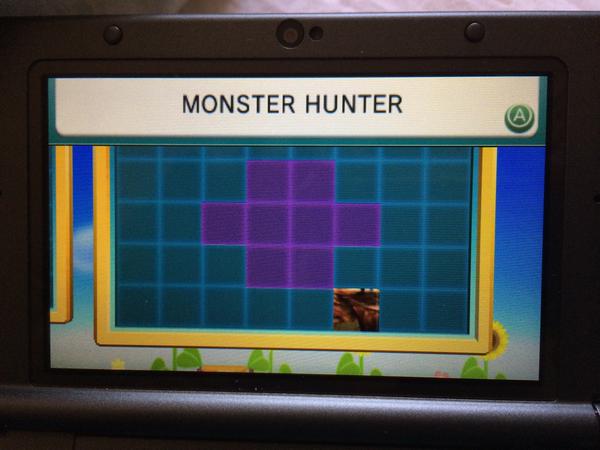 Update: Also live in Europe (thanks Guest).
---
A new Monster Hunter 4 Ultimate puzzle is now available for 3DS (the second of two). To get the panel, just make sure you have Wi-Fi enabled. Your first piece will then arrive via SpotPass!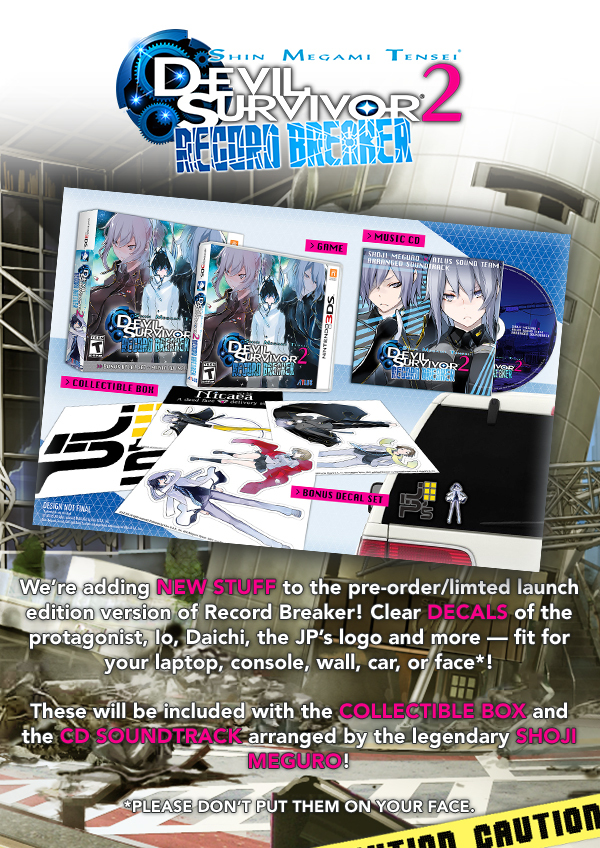 Those looking forward to Devil Survivor 2: Record Breaker and plan on getting it during its launch period or already have it preordered have some more stuff to look forward to! Atlus has just announced that they're adding decals* of the protagonist, lo, Daichi, the JP's logo and more to the already packed Collector's Box.
Not only is Atlus adding decals, but they plan on having a live stream next Wednesday on March 11th at 2:30PM PDT on Twitch.
*Please don't put the decals on your face