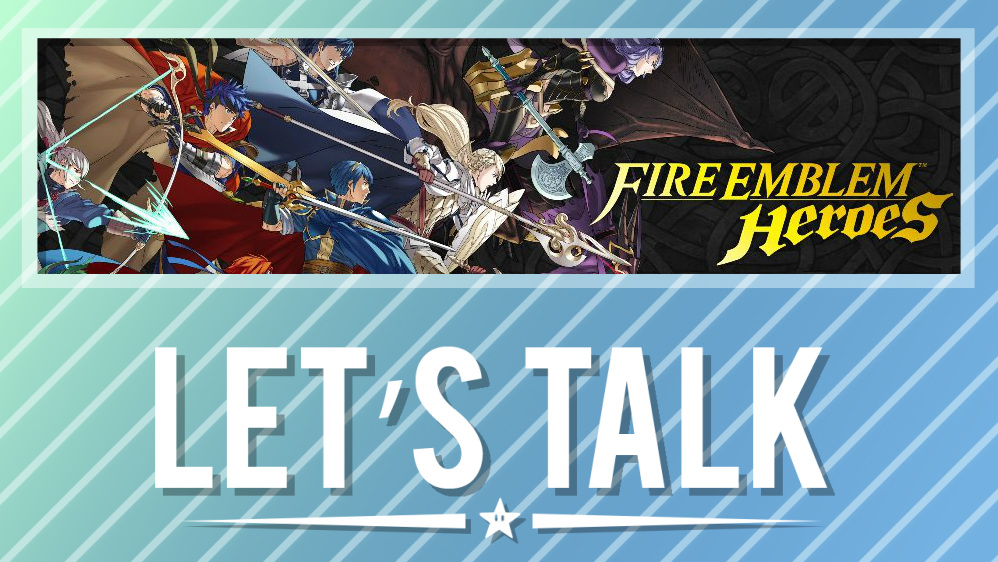 Nintendo's next mobile game, Fire Emblem Heroes, arrived this past week. It's the debut appearance for Fire Emblem on smart devices, and the company's first real attempt at a "gacha" game.
How many of you have downloaded Fire Emblem Heroes and tried it out? What are your thoughts thus far? If you have anything to say about the game, be sure to share your thoughts with us below.
Highlights from last week's topic: The future of 3DS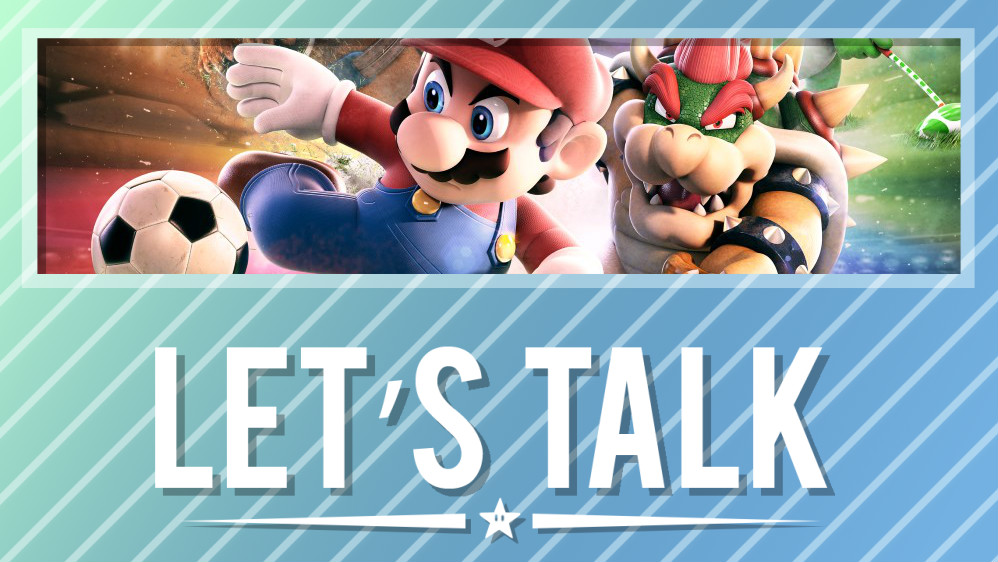 Much of the attention surrounding Nintendo right now is focused on Switch, and understandably so. But the big N has another system on its hands that isn't going anywhere. Naturally, we're talking about the 3DS.
Several titles had already been announced for the portable this year. This week, Nintendo reconfirmed some of its 3DS plans (and some new ones), as well as its committment to the platform.
Don't forget that Nintendo just announced Fire Emblem Echoes: Shadows of Valentia and Fire Emblem Warriors (New 3DS). Aside from that though, Poochy & Yoshi's Woolly World comes out next week in the west. Tank Troopers then follows as an eShop title on February 16. Just one week after Switch launches, Mario Sports Superstars arrives in Europe with new amiibo cards to boot – it'll follow later in March in North America and Japan. Pikmin is still heading to 3DS this year, as is Ever Oasis. Oh, and a Pikachu New 3DS XL system is slated for February along with two new Nintendo Selects in the states.
How's everyone feeling about 3DS right now? Even after Switch launches, will you continue to play new releases (or older games you have for that matter)? I do think we'll be seeing at least a few more announcements, whether they're completely new or localizations of games like Miitopia. Let us know how you feel about 3DS in the comments below.
Highlights from last week's topic: Fire Emblem Direct reactions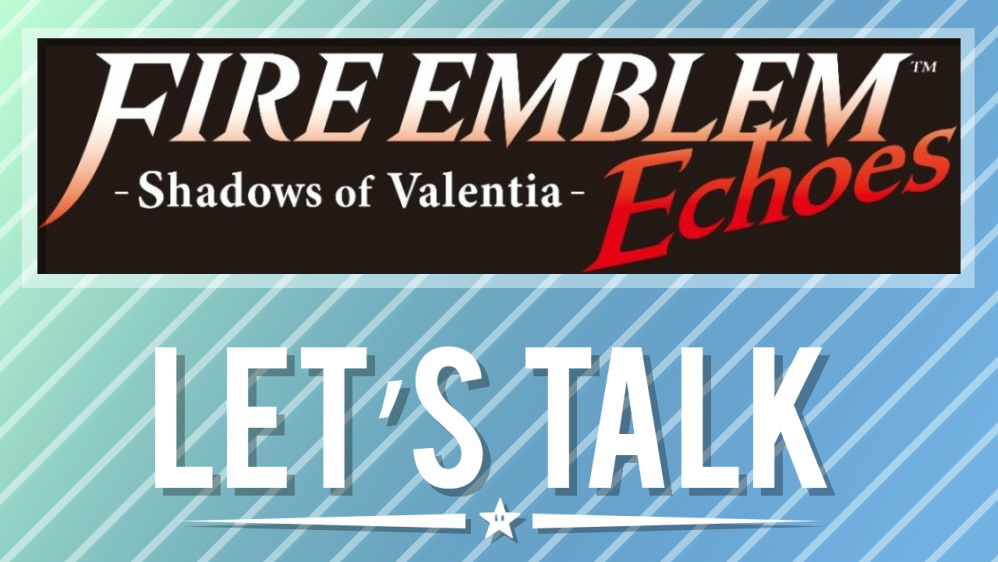 The huge Nintendo Switch Presentation 2017 was only just hosted last week, but Nintendo continued to deliver big news a few days ago. On Wednesday, the company held its new Fire Emblem Direct.
There were quite a few announcements, and some surprises along the way. Nintendo kicked things off by revealing Fire Emblem Echoes: Shadows of Valentia for 3DS, a re-imagining of Fire Emblem Gaiden. Next was the confirmation of a brand new Fire Emblem heading to Switch in 2018, followed by a bit of gameplay from Fire Emblem Warriors – plus the announcement of a New 3DS version. Finally, we got a lengthy look at the mobile game Fire Emblem Heroes.
What do you guys make of the Fire Emblem Direct? Were you surprised to see another Fire Emblem game for 3DS? Do you intend to try out Fire Emblem Heroes when it launches on February 2? Let us know how you feel in the comments below!
Highlights from last week's topic: Nintendo Switch Presentation 2017 reactions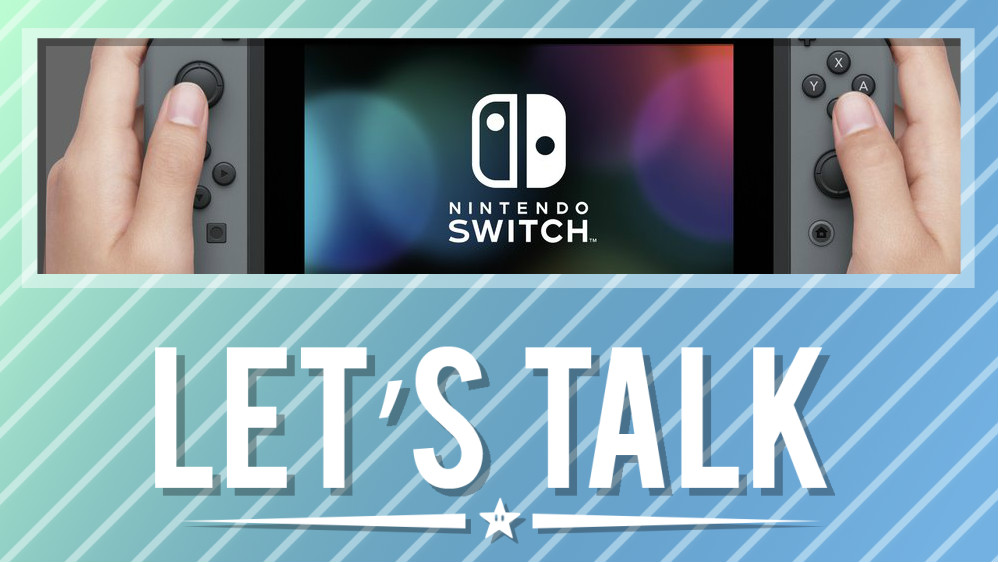 The Nintendo Switch Presentation 2017 finally happened this week. Nintendo delivered on a number of the major points that we needed to know, with the most important two being a release date and price. Switch launches on March 3 for $300 – probably a bit earlier and slightly more expensive than some had anticipated.
Games also took center stage, with Nintendo announcing 1-2-Switch, the new IP Arms, Splatoon 2, Super Mario Odyssey, Xenoblade Chronicles 2, Fire Emblem Warriors, and Snipperclips. Zelda: Breath of the Wild is also confirmed for launch. From third-parties, we're getting games like new Shin Megami Tensei and Tales entries, Project Octopath Traveler from Square Enix, Sonic Mania, FAST RMX, and more.
I'll leave this brief since I'm still running around like a headless chicken having been insanely busy with little sleep since Thursday, but we want to know how you feel about everything that was shown. How do you feel about the price? What about the games? Are you pleased or disappointed? Let us know below!
Highlights from last week's topic: The calm before the Switch storm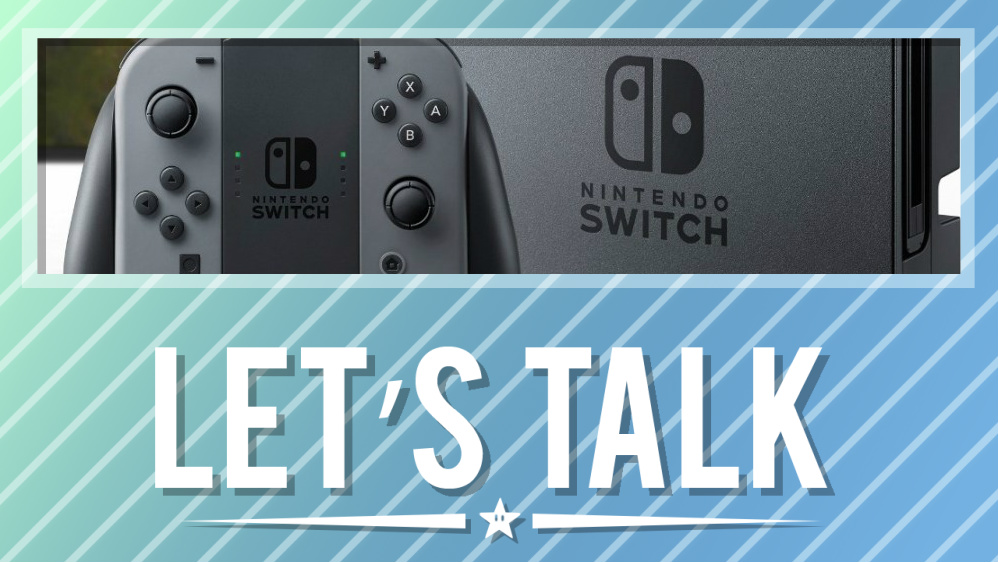 Believe it or not, it was almost two years ago when Satoru Iwata first mentioned NX, Nintendo's next gaming system known as Switch. Now the moment we've all been waiting for is almost here. Towards the end of next week, Nintendo will finally tell us everything we need to know about Switch. What's the final release date? How much will it cost? What are the launch games, and other titles in the production? These important questions will be answered, among others.
Many people assumed that Nintendo would be hosting some kind of event to unveil Switch last year. Yet instead of that, we were teased with a brief announcement trailer. Since we're about two months away from launch, so Nintendo really needs to fill us in on pertinent details.
The Nintendo Switch Presentation 2017 is what we're all looking forward to. But even after that, Treehouse Live is returning to give us extensive look at new games. Hands-on events will also begin around the world. It's almost like E3 in January! Actually, it might be crazier than E3. I know that on my end, there will be a lot more to cover.
So for this week's Let's Talk, this is our general pre-Switch reveal discussion thread. We'll have another one of these next week. Do you have any final predictions? Any last-minute hopes and dreams for the week ahead? Just want to share your excitement overall? You can do all of that in the comments below!
Highlights from last week's topic: What do you want to see at Super Nintendo World?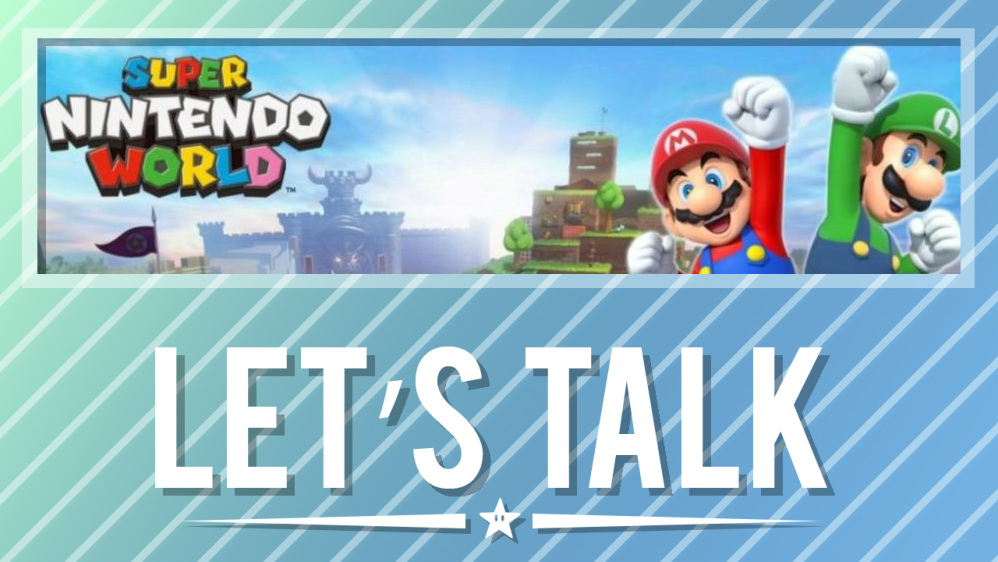 Nintendo started to give us a better idea about what it's planning for its partnership with Universal Studios a few weeks ago. Nintendo-themed areas are on the way to Universal Studios Japan, Universal Orlando Resort and Universal Studios Hollywood. It's all being branded as "Super Nintendo World".
Nintendo has said that these areas "will be expansive, immersive and interactive. They will be highly themed and authentic environments filled with multiple attractions, shops and restaurants." Nintendo also promises that visitors "will feel as if they are playing inside their favorite games – this time in real life."
It's a long ways off, but we still want to know: what do you want to see from Super Nintendo World? Do you have any ideas for attractions? Are there any characters/franchises you want to see above anything else? Let us know in the comments below!
Highlights from last week's topic: Super Mario Run launch thoughts
Jordan Fricks
I just finished the final special world level today that comes with getting all the special coins. I have to say… I was amazed by how addicted I became to this little game. Knowing what was at stake for Nintendo, I expected it to be good, but it was pretty much all I could think about throughout the past three days. It's surprisingly difficult to get those black coins! It had me swearing and my thumbs were in pain, but I really could not put it down. From Paper Mario to Pokemon and Final Fantasy, I have a huge backlog of games waiting for me right now, and yet, my brain craved this one for some reason. In a way, I'm glad it's over because I'm suppose to be studying for law school exams, but boy was it fun while it lasted (I enjoyed it more than New Super Mario Bros 2). I think it was the perfect idea for an iphone game too. It's not as complex as traditional Mario games so as to replace them, but it differentiates itself and what it does, it does very well for $10. My one complaint would be that the final boss is a bit streamlined compared to previous games, but it didn't detract in a big way. I really hope the added characters find their way to the inevitable 2.5D Super Mario Bros. for Switch.
Jay Bern
I thought it was the cheap cash-in a lot of people might have taken it for initially, but I started getting really into it the more I played, especially Toad Rally. The price for the full game is, however, way too high for what it is, and unless they plan to add more content overtime, I think it needs to go down as soon as possible.
And there's the Facebook link glitch. Nintendo, please get that sorted out.
joe_1up
My Mario Run ID: 8109 1927 5511
I hate mobile games but I love Mario Run.
I understand why a lot of mobile gamers are complaining about it – because it's not like other mobile games.
Also, I did this Family Share workaround and it worked perfectly: http://nintendoeverything.com/how-to-use-something-similar-to-family-sharing-with-super-mario-run/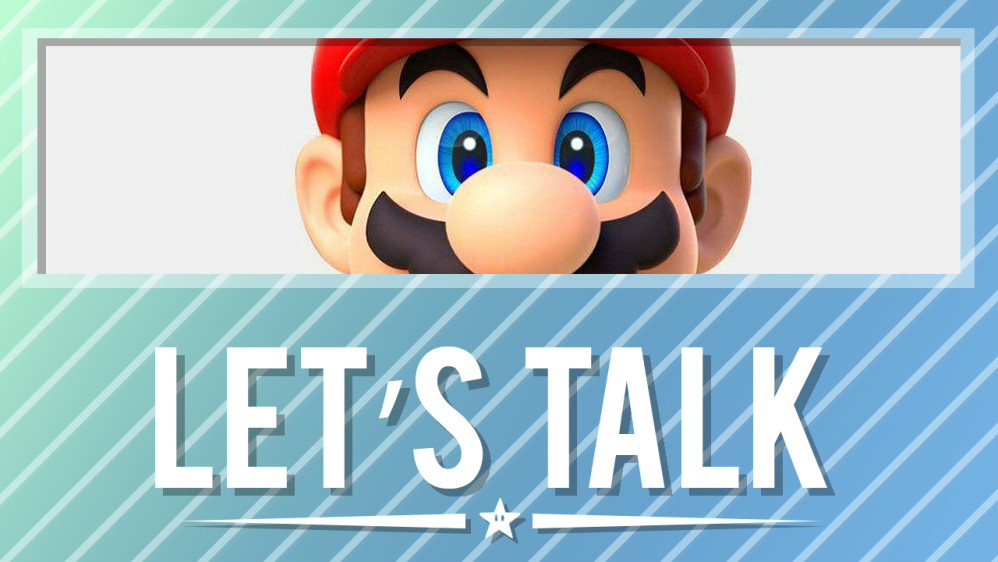 Mario has finally made his mobile debut. Super Mario Run launched on Thursday… though only on iOS. The Android release will follow in 2017.
Have you downloaded Super Mario Run? If so, have you purchased the full game, or do you intend to? What are your impressions? Perhaps you're holding off on downloading it all together? Or maybe you're waiting on the Android version?
That's a lot of questions, though Super Mario Run is certainly deserving of them. If you do have any final thoughts on the title, be sure to share them with us in the comments!
Highlights from last week's topic: Which games would you want to see on the GameCube Virtual Console?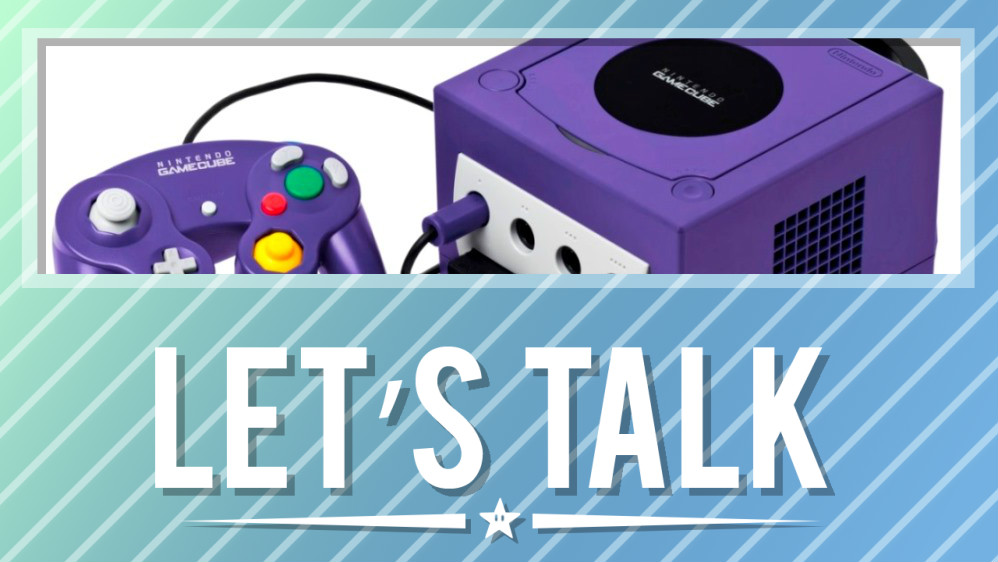 With just a month to go before the Nintendo Switch presentation, the rumor mill has been in full force. One topic of speculation this week concerns the Virtual Console.
A report emerged that Nintendo is planning on bringing GameCube into the fold on Switch's Virtual Console. Super Smash Bros. Melee, Super Mario Sunshine, and Luigi's Mansion are apparently the titles Nintendo is looking at first. The original Animal Crossing is also being looked into.
GameCube is the only one of Nintendo's consoles that never saw digital re-releases. So assuming the new rumors are true, which titles from the system would you like to see on Switch? I'd personally go with Baten Kaitos and Baten Kaitos Origins. Those two games were made by Xenoblade developer Monolith Soft, and are criminally overlooked. Let us know which games you'd be interested in downloading in the comments below!
Highlights from last week's topic: What are you playing? – December 2016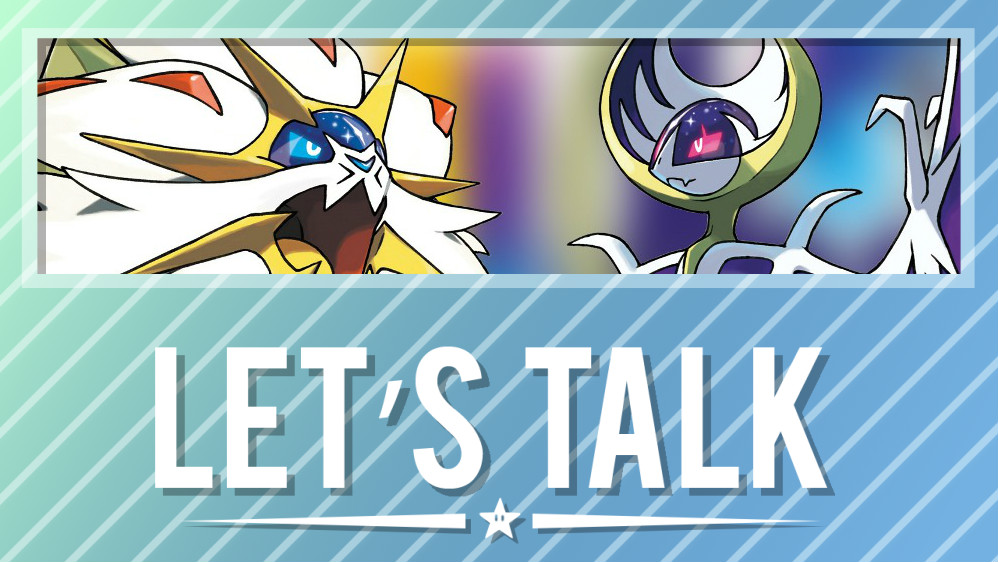 A new month is here! We've just entered December, so that means we want to know what you've been playing. Have you started up something entirely new for the month? Or maybe you're continuing something you started a little while back? Whatever the case, let us know in the comments below!
Highlights from last week's topic: Pokemon Sun/Moon impressions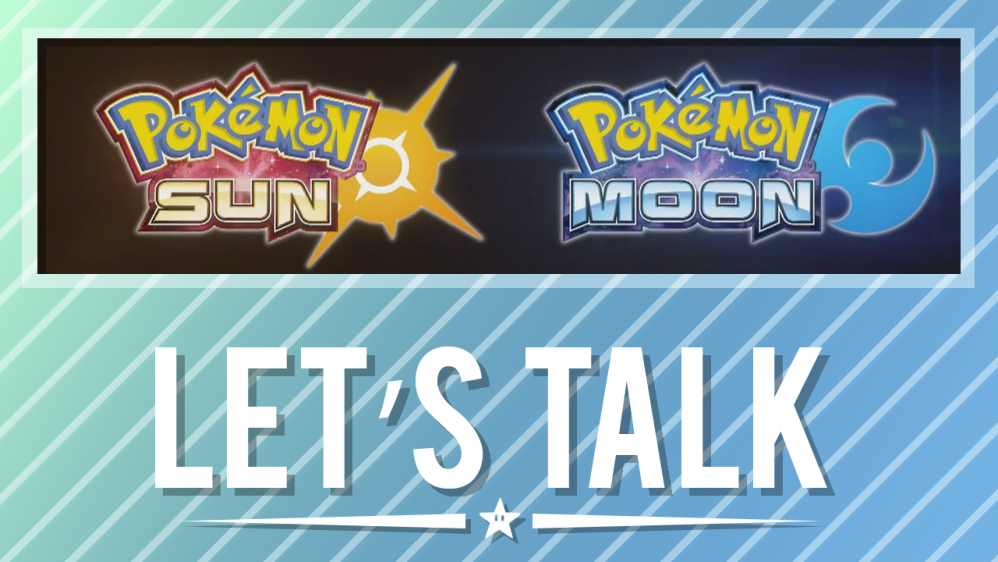 Pokemon Sun and Pokemon Moon launched in North America last week. Our friends in Europe were forced to wait slightly longer for the games, but they released in PAL regions a few days ago as well. Now that everyone has had some time to experience Sun/Moon, it's time to talk about them.
How many of you are playing through the new 3DS titles currently? If you are, do you have any particular thoughts about them? Do you like the new Trials, or do you prefer the old Gym system? What are your favorite/least favorite Pokemon introduced this generation? Tell us how you feel about Pokemon Sun/Moon in the comments below!
Highlights from last week's topic: Will you be buying Super Mario Run?