In this photo provided by the American Heart Association and Nintendo of America, Dr. Clyde Yancy, president of the American Heart Association, and Cammie Dunaway, Nintendo of America's executive vice president of Sales & Marketing, unveil new boxes, featuring the American Heart Association brand, for Nintendo's popular Wii Fit Plus software, Wii Sports Resort software and Wii console at an event in New York on May 17, 2010. The new boxes are part of a strategic relationship between the organizations that helps educate and empower people to lead healthy lifestyles through physically active play. (David Goldberg/AP Images for American Heart Association and Nintendo of America)


Videos
Nintendo Week 5/17
Super Mario Galaxy 2 TV Spot
Netflix Watch movies on your Wii
Bit.Trip Runner Info Video
Band Hero Band Hero Track Pack 1
Arc Rise Fantasia Teaser Video 1
Attack of the Movies 3D Info Video
Blood Beach Info Video
Rage of the Gladiator – Boss: Tagon
A Topsy Turvy Life: Turvy Drops Info
Demos
Picross 3D
America's Test Kitchen Pots de Creme Demo
America's Test Kitchen Roasted Red Potatoes Demo
Rooms DS
Battle of Giants: Mutant Insects
Deca Sports DS – Cheerleading demo
Sonic & Sega All-Stars Racing DS
Deca Sports DS – Ping Pong demo
Ace Attorney Investigations: Miles Edgeworth
Disney the Princess and the Frog
Mario and Sonic at the Olympic Winter Games – Alpine Skiing
James Cameron's Avatar: The Game
Bakugan Battle Brawlers
James Patterson Women's Murder Club: Games of Passion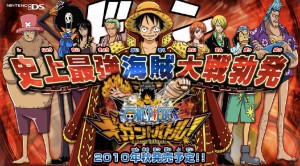 – 1-4 players
– Fall 2010 release
– First game in "Project Jet" series
– Use special moves/items in battle
– Different gimmicks in stages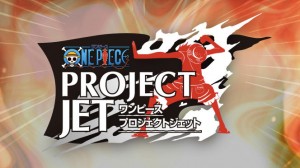 Innovative Adventure and Fighting Game Utilizes the PlayStation Eye to Pit You Against Ninjas and Bad Guys in Need of a Good Ass-kicking

Helsinki, Finland and New York, NY – May 17, 2010 – Virtual Air Guitar Company Ltd, the Helsinki –based independent game developer and computer vision specialist, today announced their in-development fighting adventure game Kung-Fu LIVE.

Coming later this year to PlayStation® Network, Kung-Fu LIVE is an interactive experience unlike anything seen before. With accurate tracking and background removal, the player's real-life image is transported inside the game. Boosted with super-human abilities, the player literally becomes the hero of the game.

"We have been working with camera games for over a decade, optimizing our FreeMotion technology that incorporates the player in-game as the lead character," says Teemu Mäki-Patola, CEO of Virtual Air Guitar Company Ltd. "The FreeMotion tech replaces the traditional game controller for consoles and PC, offering a whole new way to play video games. Kung-Fu LIVE will be one of the top notch PSEye and Move games coming to market this year."

Powered by Emergent Game Technologies' Gamebryo LightSpeed, Kung-Fu LIVE is targeted at the broad audience as a game to be enjoyed in a social setting amongst family and friends. Toss away the gamepad and kick, jump, flip and throw punches against a growing swarm of baddies – Kung-Fu LIVE is all about hands-free, real-time movement and action. Step into the world of martial arts in this humor-toned and sporty beat 'em up adventure!

For more information and assets, visit www.kungfulivegame.com or follow us on Facebook and Twitter.

# # #
About Virtual Air Guitar Company Ltd
Headquartered in Helsinki, Finland, Virtual Air Guitar Company Ltd is an independent game developer specializing in camera-based games for PlayStation 3, Xbox 360 and PC. The company was founded in 2006 by new media, computer vision and virtual reality researchers to design and develop unique social games and exergames using the patented FreeMotion® technology. For more information, please visit www.virtualairguitar.com


Thanks to Johannes for the tip!


THE FOLLOW-UP TO THE REVOLUTIONARY GAME FOR NINTENDO DS HAS AN OFFICIAL NAME PLUS MORE WORDS, ADJECTIVES AND LIMITLESS CREATIVE POSSIBILITIES FOR GAMERS OF ALL AGES

Warner Bros. Interactive Entertainment announces Super Scribblenauts as the title for its follow-up to the groundbreaking hit video game. In the first game, players used their imagination to write any word to bring that object to life and use it to solve puzzles. The original Scribblenauts for Nintendo DS has sold more than 1.1 million units worldwide since its launch in September 2009.

Available in autumn 2010, Super Scribblenauts for Nintendo DS expands the innovative elements from the acclaimed first title, offers upgraded controls and provides gamers with hours of original entertainment with ingenious, fun-filled new features. In Super Scribblenauts, created and developed by 5TH Cell, players use the stylus and touch screen to help Maxwell, the game's hero, acquire the "Starite," the prize earned from solving the puzzle in even more robust challenges and redesigned levels.