Nintendo Wii
North America:
1. Wii Fit Plus with Balance Board (Nintendo)
2. New Super Mario Bros. Wii (Nintendo)
3. Wii Sports Resort (Nintendo)
4. Mario & Sonic at the Olympic Winter Games (Sega)
5. Wii Play (Nintendo)
Japan:
1. New Super Mario Bros. Wii (Nintendo)
2. Wii Fit Plus with Balance Board (Nintendo)
3. Wii Sports Resort (Nintendo)
4. Taiko no Tatsujin Wii Dodoon to 2 Daime! (Namco)
5. PokePark Wii: Pikachu no Daibouken (Nintendo)
UK:
1. New Super Mario Bros. Wii (Nintendo)
2. Wii Fit Plus with Balance Board (Nintendo)
3. Mario & Sonic at the Olympic Winter Games (Sega)
4. Wii Sports Resort (Nintendo)
5. Mario Kart Wii (Nintendo)
Nintendo DS
North America:
1. The Legend of Zelda: Spirit Tracks (Nintendo)
2. Scribblenauts (Warner Bros.
3. Mario & Luigi: Bowser's Inside Story (Nintendo)
4. New Super Mario Bros. (Nintendo)
5. Mario & Sonic at the Olympic Winter Games (Sega)
Japan:
1. Tomodachi Collection (Nintendo)
2. Pocket Monsters: Soul Silver (Nintendo)
3. Layton Kyouju to Majin no Fue (Level 5)
4. Pocket Monsters: Heart Gold (Nintendo)
5. Inazuma Eleven 2: Kyoui no Shinryokusha – Blizzard (Level 5)
UK:
1. Professor Layton and Pandora's Box (Nintendo)
2. Professor Layton and the Curious Village (Nintendo)
3. Mario & Sonic at the Olympic Winter Games (Sega)
4. The Legend of Zelda: Spirit Tracks (Nintendo)
5. Junior Brain Trainer DS (Avanquest)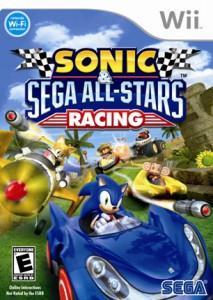 These results come from EDGE's 210th issue…
Game of the Decade
Grand Theft Auto III
Halo
Half-Life 2
Resident Evil 4
World of Warcraft
Hardware of the Decade
DS
PlayStation 2
Wii

Developer of the Decade

Nintendo
Rockstar North
Valve
Publisher of the Decade
Activision Blizzard
Nintendo
Sony Computer Entertainment
Person Of The Decade
J Allard
Satoru Iwata
Shinji Mikami
Failure of the Decade
Gizmondo
PlayStation 3 marketing
Xbox 360 RROD
Everybody loves a brain stumper or two and with Nintendo presents: Crossword Collection on your Nintendo DS system, you can take a few minutes to tackle some tricky crosswords any time you like!

There are over 1,000 crosswords for you to pit your wits against, covering a whole range of subjects. With three different difficulty levels, you can build up to the hardest puzzles, or jump straight in if you're something of a crosswords expert! If you fancy a break from straight crossword-solving, there are other word games to test you in the shape of Anagrams and Wordsearches. Full tutorials are available for all games in case you're a bit rusty on the mechanics, but with handwriting recognition and easy Touch Screen controls, it'll be no time at all before you're stuck into some serious solving!

For more information on all aspects of this cracking crossword compendium, visit the official Nintendo presents: Crossword Collection website now by clicking here!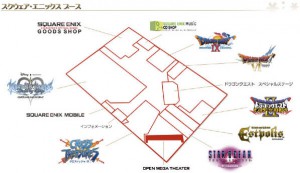 Estpolis: The Lands Cursed by the Gods (DS, playable)
Kingdom Hearts Birth by Sleep (PSP, movie/playable)
Kingdom Hearts Mobile (Mobile, movie)
Cross Treasures (DS, movie/playable)
Star Ocean The Last Hope International (PS3, movie/playable)
Dragon Quest III (Mobile, playable)
Final Fantasy IV (Mobile, playable)
Dragon Quest VI (DS, movie/playable)
Dragon Quest IX (DS, playable)
Dragon Quest Battle Road Mobile (Mobile)
Dragon Quest Monsters Battle Road (Arcade, movie/playable)
Partnership brings the Season Switching "Best WiiWare Game of 2009" to Asia.

18th December 2009. Cambridge, UK. Frontier Developments, one of the games industry's leading independent developers, is delighted to announce a further partnership with Square Enix to publish 'the best WiiWare game of 2009' (IGN) LostWinds®: Winter of the Melodias in Japan and Asia. The game will be released in Japan on 22nd December 2009.

"We're very pleased to be joining forces again with Square Enix to bring the sequel to gamers in Japan and Asia." said David Braben, Frontier's Chairman and founder "We're excited to see gamers' reaction to the incredible new gameplay mechanics such as Season Switching, the all-new, expansive, beautiful settings and the story of Toku and Enril the Wind Spirit's and adventure to save Toku's mother."
These scores come from the latest issue of EDGE (210)…
Avatar: 5
The Saboteur: 5
Tony Hawk: Ride: 3
Wheelspin: 3
F1 2009: 7
Blue Toad Murder Files:The mysteries of Little Riddle: 4
Little Big Planet PSP: 6
Gravity Crash: 7
Pixel Junk Shooter: 8
Forever Blue: 7
Maestro: Jump in Music: 7
Astro Boy: 3
Pokemon Rumble: 4
Gyromancer: 7
Virtual Console:
-A Boy and His Blob: Trouble on Blobolonia (NES, 500 points, Majesco)
-Street Fighter II': Champion Edition (TG16 import, 700 points, Capcom)
WiiWare:
-Eat! Fat! FIGHT! (1000 points, Tecmo)
-Moki Moki (800 points, Natsume)
DSiWare:
-Castle of Magic (500 points, Gameloft)
-Littlest Pet Shop (800 points, Electronic Arts)
-myNotebook: Green (200 points, Nnooo)
-Starship Patrol (500 points, Nintendo)
Media Create has published the latest hardware sales figures from Japan. The results are below.
Wii – 135,898
PS3 – 75,086
PSP – 71,885
DSi – 68,184
DSi LL – 58,006
DS Lite – 11,376
Xbox 360 – 10,646
PSP go – 3,077
PS2 2,463
For comparison's sake, here are the numbers from November 30 (last week).
Wii – 106,555
PSP – 67,880
PS3 – 57,782
DSi LL – 53,791
DSi – 51,635
DS Lite – 8,367
Xbox 360 – 5,314
PSP go – 3,412
PS2 – 2,277