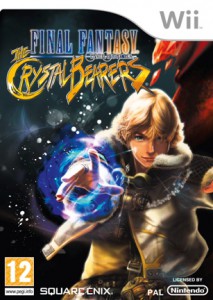 UNCOVER AN EXCITING MYSTERY IN HISTORICAL VENICE AS TOLD IN ONE OF THE MOST SUCCESSFUL COMICS IN HISTORY

VIENNA, Austria – November 30, 2009 – Sproing Interactive Media GmbH ("Sproing") today announced an agreement with Cong SA to develop Corto Maltese – The Fable of Venice®, a video game based on the popular comic book and animated film & series character created by Hugo Pratt. Corto Maltese – The Fable of Venice® is scheduled for release on the Nintendo DS™ entertainment system in fall 2010.

Corto Maltese – The Fable of Venice® combines stunning comic artwork and adventure gameplay with mystery solving, for an epic adventure in historic Venice. The city was painstakingly researched by Corto Maltese® creator Hugo Pratt, and is now being created in the video game with great attention to detail.
SAN FRANCISCO, CA – December 1, 2009– Ubisoft® today announced that its highly anticipated next installment from the Might & Magic series, Might & Magic Clash of Heroes, is now available at retail stores in North America. Might & Magic Clash of Heroes has an MSRP $29.99 and is rated E 10+ for everyone. A puzzle Role Playing Game available exclusively for the Nintendo DSTM, Might & Magic Clash of Heroes was developed by Capybara Games, creators of award-winning handheld and mobile games.

In this game, through five unique and epic quests, players will alternate exploration and turn-based puzzle battles to save the world of Ashan from demonic chaos. Might & Magic Clash of Heroes also adopts a brand new manga-style art design that is perfectly suited to Nintendo DS. In a world populated by knights, elves, wizards, necromancers and demons, gamers can manage their own hero, customize their army and lead campaigns in the mythic Might & Magic world.
LONDON & SAN FRANCISCO (XX November, 2009) — SEGA Europe Ltd and SEGA of America, Inc. today announced that, for the first time ever, the original games from legendary gaming icon, Sonic The Hedgehog™ will be coming to the Nintendo DS™ system early 2010. Sonic Classic Collection™ gathers together the first four Sonic The Hedgehog adventures – Sonic The Hedgehog, Sonic The Hedgehog 2, Sonic The Hedgehog 3 and Sonic & Knuckles – introducing some of the most influential Sonic titles to a whole new generation of gamers exclusively for the DS.

Sonic Classic Collection allows fans both old and new to speed through the much loved zones of the four original Mega Drive adventures, in a bid to collect the chaos emeralds and save the world. Optimised to take full advantage of the Nintendo DS system, Sonic Classic Collection will feature a new save anywhere feature, a first in this original series, meaning that the games can be enjoyed anywhere, anytime! Gamers will also be given the chance to expand their knowledge with a wealth of extras including video and collectable pictures that are sure to be fan favourites.